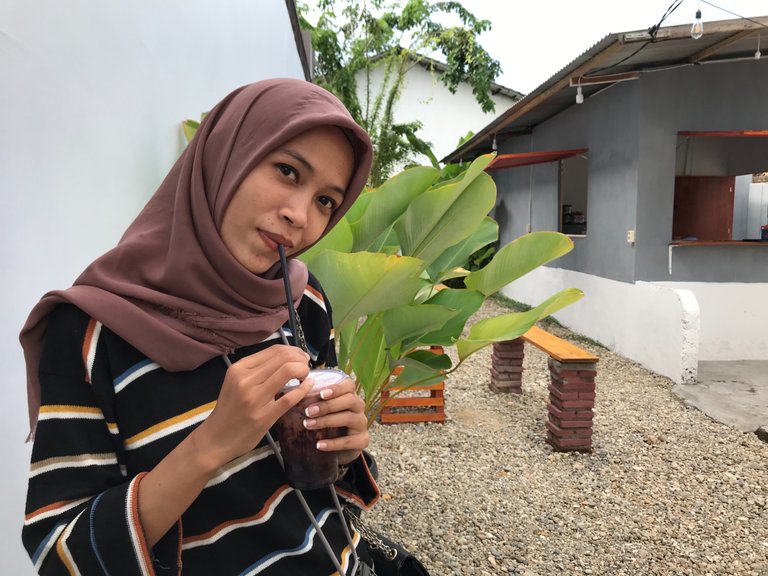 photo by me
Yooo hello my fellow hivers and all the hive community. Come back again with me Jodi Pamungkas. Thank you for reading and stopping by my previous post. Happy Monday to all of you and carry out work activities as usual. Today I and ema are looking for the newest hangout place in Langsa city. I got a new place that is pretty good and very suitable as a hangout for teenagers. This place is located not far from ema's house and has only been open for a week. Point Kumpoel is a hangout place with a pretty good atmosphere and has a design that attracts teenagers to hang out in this place.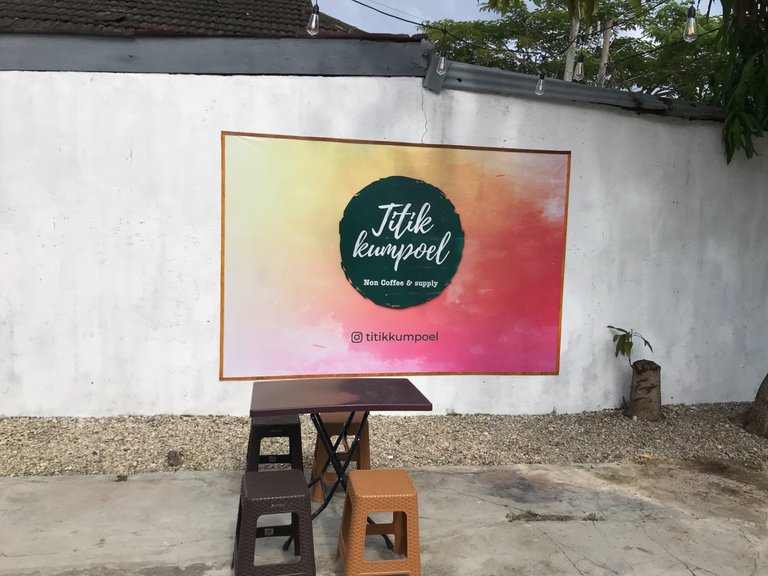 photo by me
Welcome ladies-in-waiting at the Gathering Point. You can check this place's instagram at
@titikkumpoel
and you can see the atmosphere in this place. Before I choose a seat. I took some photos around this place. I came at 3 pm and the atmosphere in this place is not people. Usually the place is full at night. Because teenagers will hang out with friends at night.
photo by me
You can see the photo above. All chairs and tables are made of wood that has been painted. Everything looks very clean and there is no trash around the place. The Kumpoel Point is open from 2 pm to 12 pm. This place does not provide various types of coffee, but this place only provides chocolate drinks with various variants of fruit. Ema and I ordered cold milk chocolate.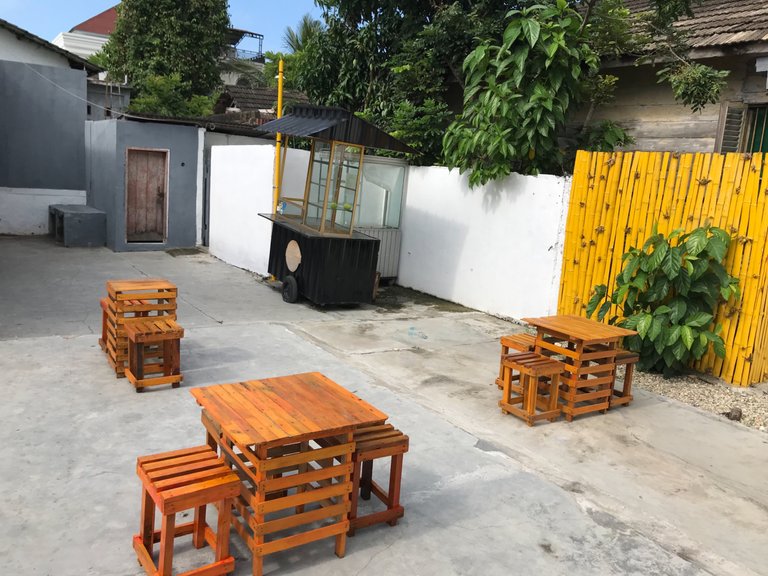 photo by me
The color gradient used is very suitable. The building is where they make drinks and order directly on the spot. Some of the land is given small pebbles to enhance the atmosphere in this place. I think the owner of this place is really targeting the youth market for this place. All of them are great for hanging out with friends or girlfriends.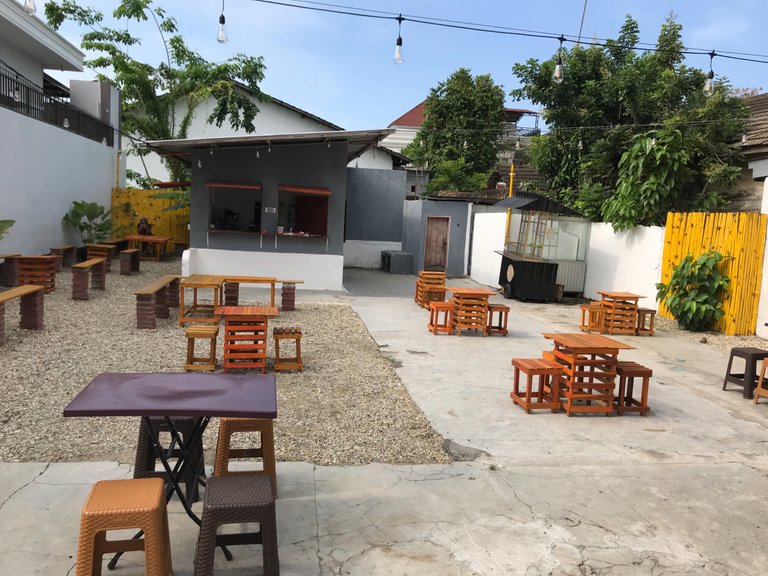 photo by me
This place is quite spacious enough to accommodate dozens of visitors who want to hang out in this place. Sometimes it is difficult to determine a comfortable and good hangout place. Usually teenagers choose places that have a different design from other coffee shops. I myself prefer a hangout with a lot of women hahaha.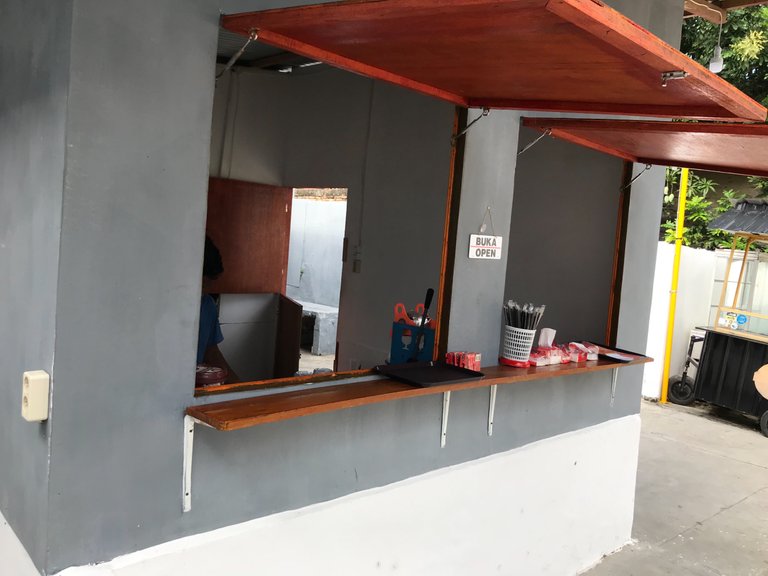 photo by me
I saw from the outside, the place they make drinks is very simple. There are so many powders available and various types of chocolate. Usually this kind of drink is for non-coffee lovers and likes powdered drinks with various flavors. Honestly, I don't really like powdered drinks and I rarely drink them.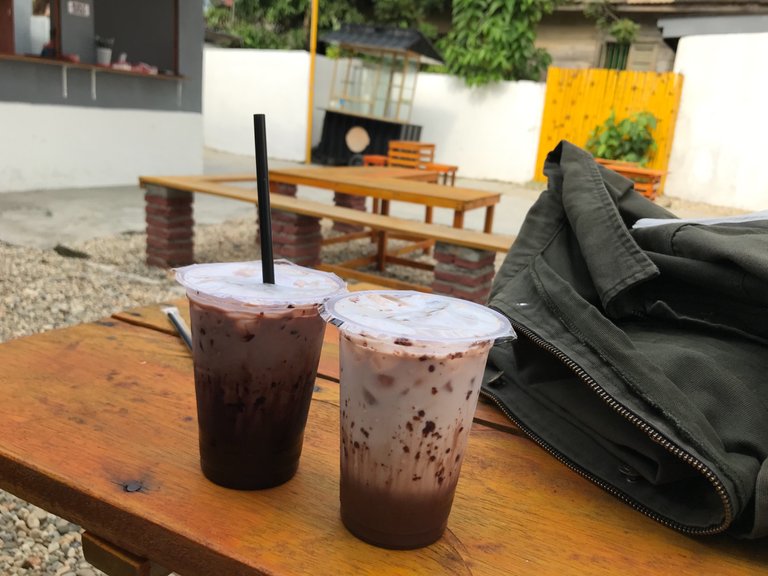 photo by me
After waiting a few minutes. Finally my chocolate drink arrived. From the packaging alone, it is clear that it is a very dark brown color with a fairly large size. Unfortunately, the chocolate flavor is masked by a milky taste. I don't really enjoy this drink. I just enjoy the atmosphere in this place. In total all I had to pay was around 3$ and I enjoyed the atmosphere in this place. Thank you for reading and stopping by my post today. Give your advice and support. See you in the next post.