photo by me
Yooo hello my fellow hivers and the whole community. Come back again with me Jodi Pamungkas. Thank you for those of you who have read and stopped by in the first part of my journey to takengon. How was your weekend? Have fun. Today, my friends and I continued my journey from Lhokseumawe. Getting free coffee at Mantakupi is an opportunity that shouldn't be wasted. I have also had lunch with other friends. Now I head to the gas station to refuel my motorbike. Because my journey will be very far and it is very rare to see gas stations in the mountains.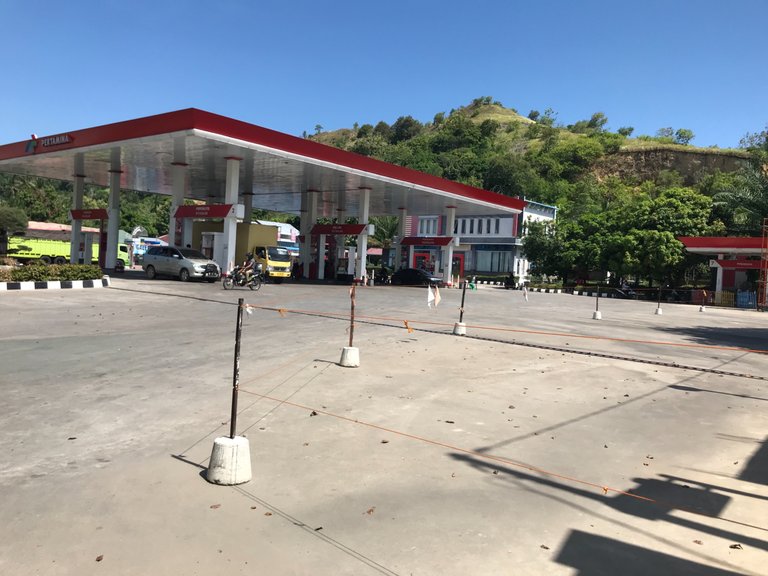 photo by me
The gas station in Lhokseumawe is very nice and clean. I refuel Pertamax for faster and spontaneous motor performance. I'm waiting for the others to refuel. We are all 6 people and use 5 motorbikes. After everyone finished refueling. We went straight to the takengon road through Krueng Geukueh road. The trip was so relaxing and the weather was getting hotter. I have prepared sunglasses so that the sun's glare does not enter my eyes.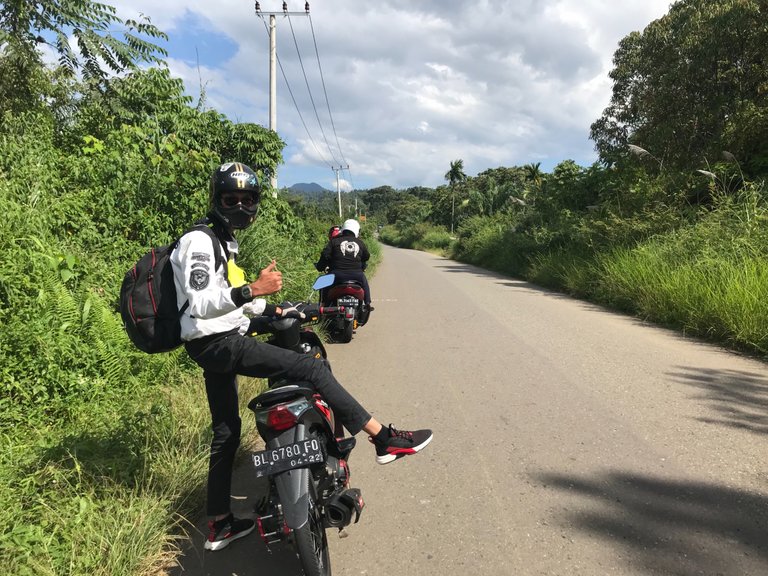 photo by me
Long story short, we were already on one of the roads leading to Takengon. We stopped for a moment to take some photos. Because this moment is very precious and will not be forgotten. It looks like I'm really excited and it looks like I brought 1 clothes bag and 1 sling bag for my vape kit. Everything still looks very strong and we have to re-check our respective bikes so that things don't happen that we don't want.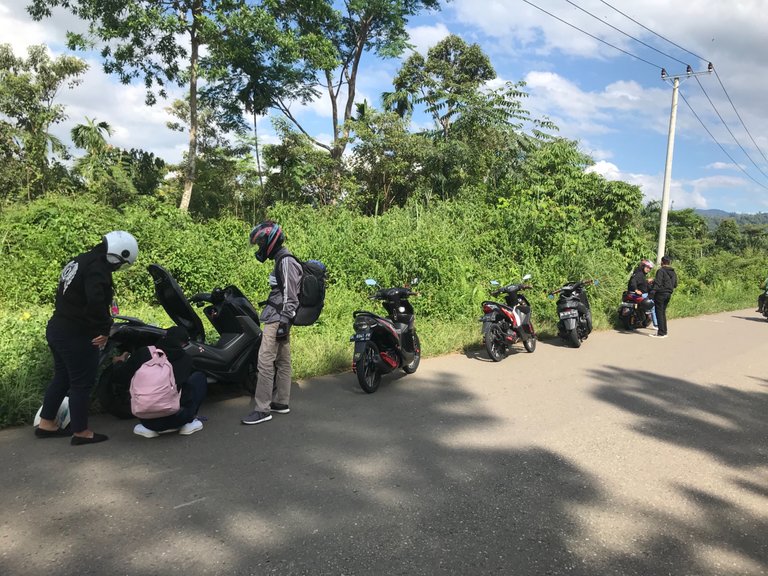 photo by me
Well, the problem with our heading to Takengon was that one of my friends' motorcycles had a malfunction in the exhaust. Our trip had to stop several times because we had to wait for my friend to fix the exhaust. It's a shame, because we should have arrived earlier than I expected. However, we have to keep helping and waiting for everything to run smoothly. We continued our journey to Takengon.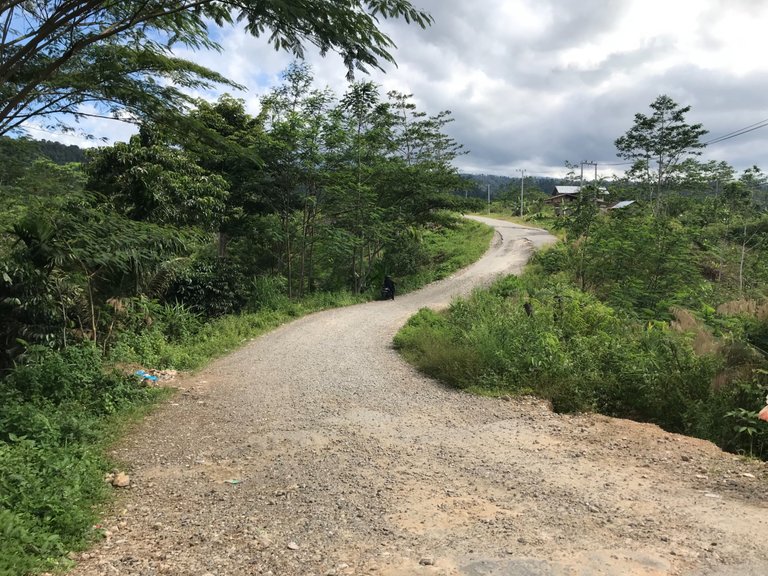 photo by me
It just so happened that my friend was stopping to see the scenery around this place. The road to Takengon is very bad and some roads are full of potholes and unpaved dirt. It's a pity, hopefully in the future if I return, this road has been repaired and on asphalt. You can see the photo above. The road is filled with dirt and small stones that can make my tires slip.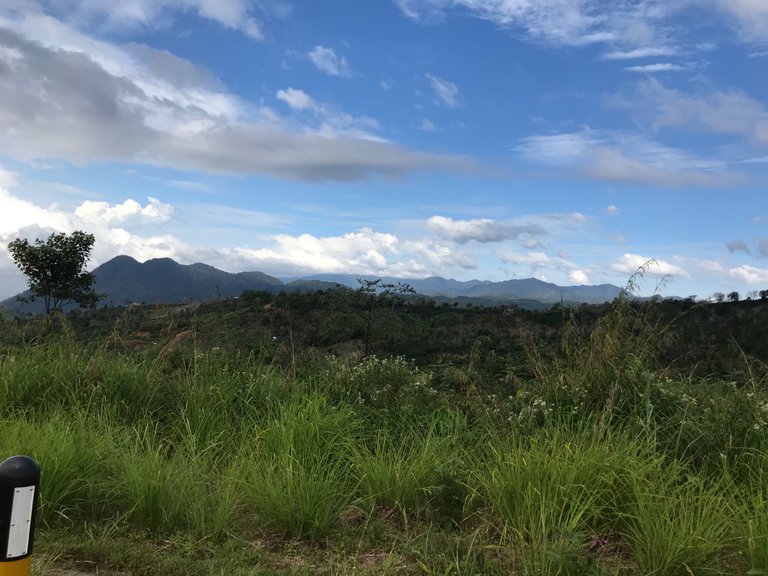 photo by me
So many beautiful scenery along the way to Takengon. Some of the spots are great for seeing amazing views. But this is not much, there are still many other beautiful and good views in the next blog. Don't forget to follow my blog and follow my first trip to Takengon. I returned to continue my journey through Mount Salak.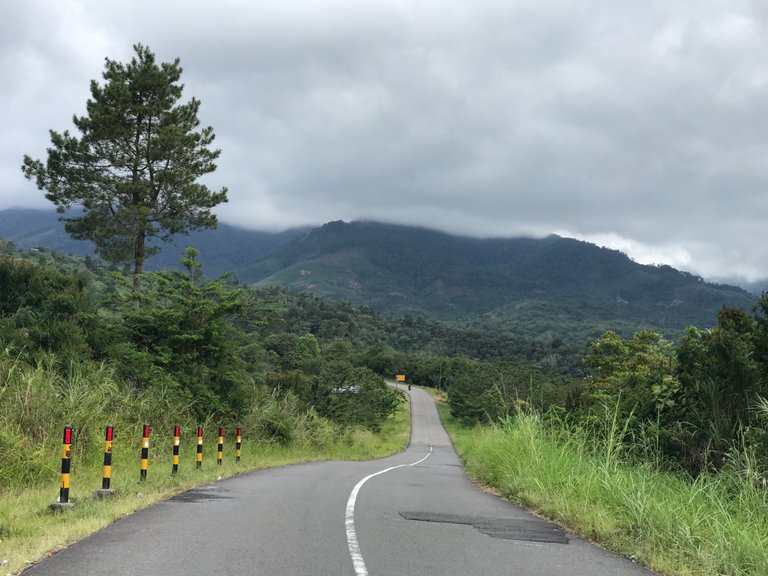 photo by me
Now I'm on the way to Mount Salak. This road is really very extreme and adrenaline challenging. Because this road has a road that is quite uphill and steep. I have to be careful in braking, otherwise I will fall into a very high abyss. Mount Salak is famous for lots of coffee shops around this street. Mount Salak is a tourist spot that we can visit before heading to Takengon. Beautiful view while enjoying hot coffee.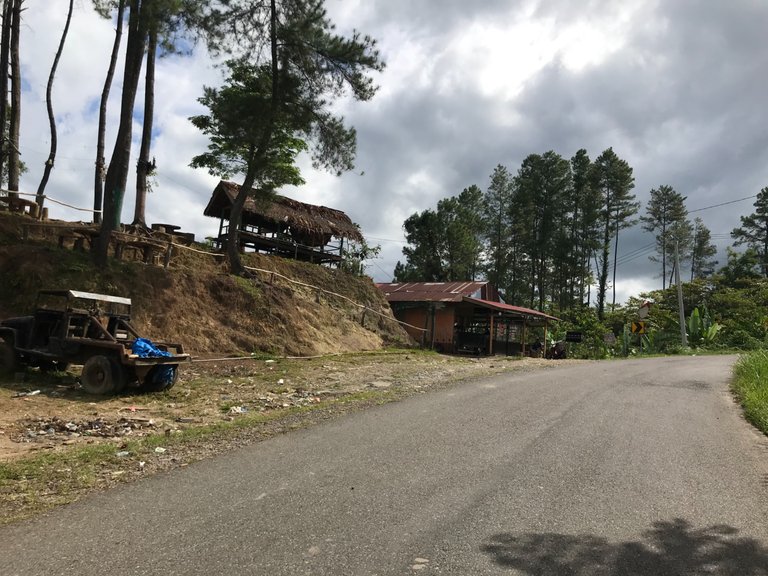 photo by me
The trip was getting closer and we felt we needed to rest in a coffee shop with a beautiful view, besides that I would stop at a well-known spring on Mount Salak. Curious how my next trip will be? Keep up with my blog. Thank you for those of you who have read and stopped by my post part 1 and 2. Don't forget to follow and support my blog every day. See you in the post on my trip to takengon.