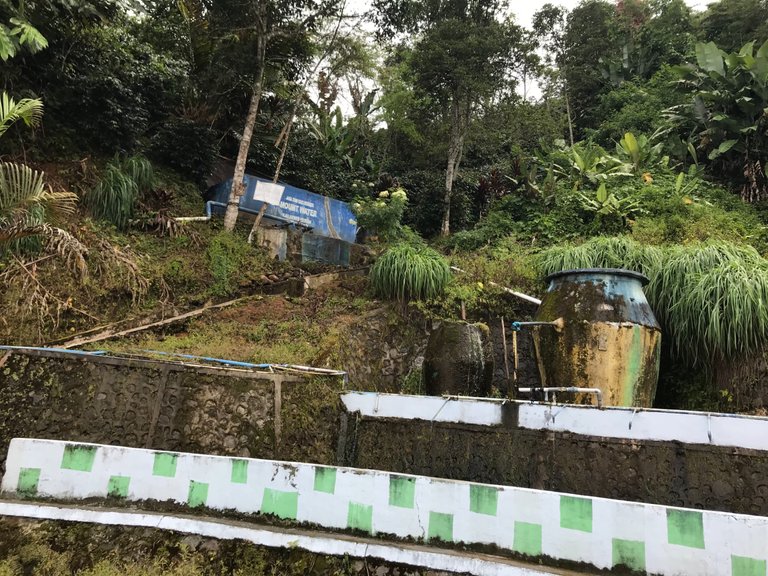 photo by me
Yooo hello my fellow hivers and the whole hive community. Back again with me Jodi Pamungkaa. Thank you for reading and stopping by my previous post. Happy Monday to you and I hope your activities are smooth and well. The previous part I had left the city of Lhokseumawe and headed to the cold city of Takengon through Mount Salak. Today I will share my third part of my travel experience. Now I have arrived at the mountain springs in Bener Meriah district. We rested for a while and smoked a few cigarettes because the weather was getting very cold.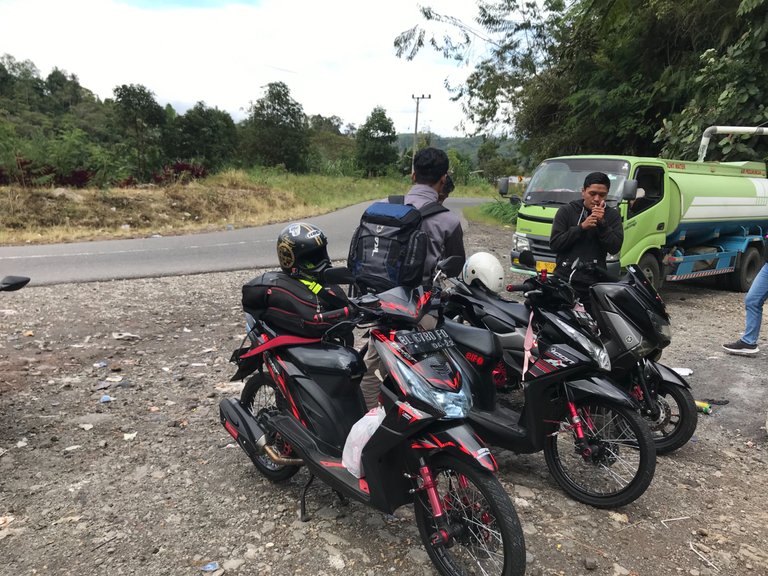 photo by me
The springs in this place are really very clear and continue to flow very fast. I can drink the spring water here to quench my thirst. Because the weather on top of the mountain is very cold, the water in this place is really very fresh and cold. I really want to take a bath in this place because the spring water is very fresh. We told a lot about the journey before getting to this place. There are so many people who stop at this place to wash their face or rest. Because everyone who wants to go to Takengon must stop at this place. About a few minutes rest, we started the journey back to Takengon.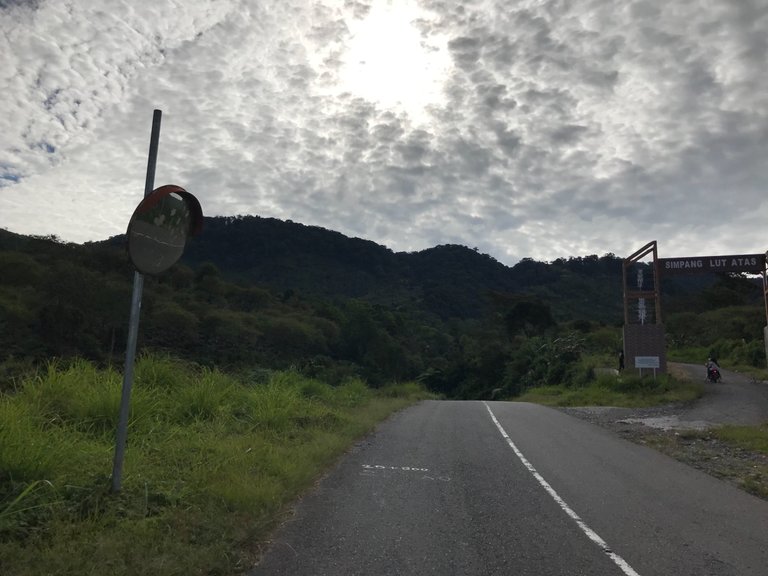 photo by me
It was getting late and we had to get to Takengon as soon as possible so it wouldn't be late. The scenery is getting more beautiful and the weather is also getting colder. Hands are starting to get cold and the whole body is shivering, we have to rest in one of the coffee shops like I said in the previous post. Because the road was so extreme, some of my friends were far behind and I had to stop for a while to wait for them. Because we can't be separated when we travel far.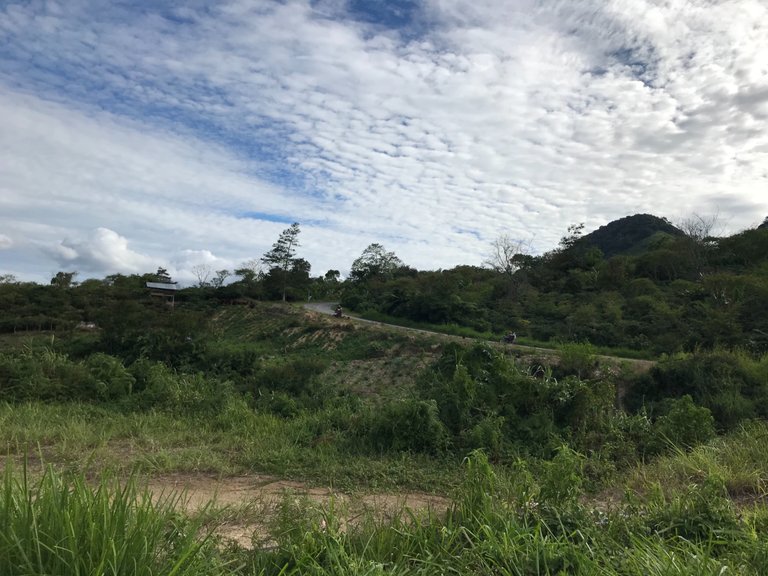 photo by me
The weather is very friendly and there is no rain in the mountain area. Usually every day this place always rains and today we were very lucky because it didn't rain. Now we are almost near the coffee shop we want to rest. Do you have experience touring by motorbike with your family or friends? How far did you go on tour? Share your experience below this post. We went in no rush and safety is the most important thing in motorcycle riding.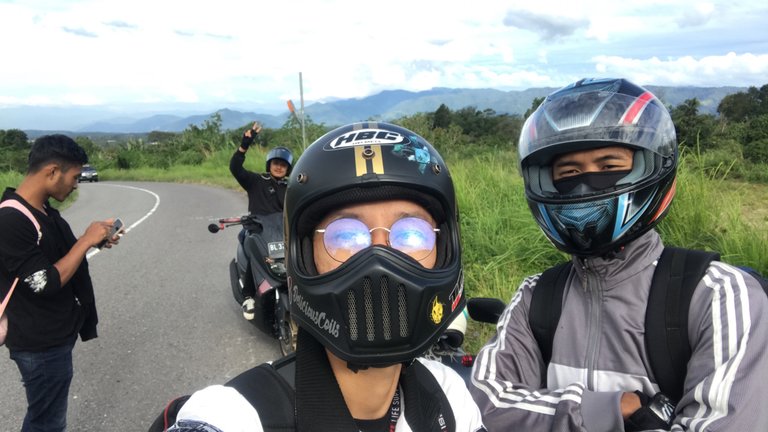 photo by me
I was with my friends, still waiting for a motorbike that was far behind. We chatted about the extreme roads and everyone really enjoyed the ride. I like the way up and down the most. Because I can also try the performance of my motorbike which I have modified. It turned out that the performance of my motorbike was very good and everything was fine. Starting from braking to speed performance.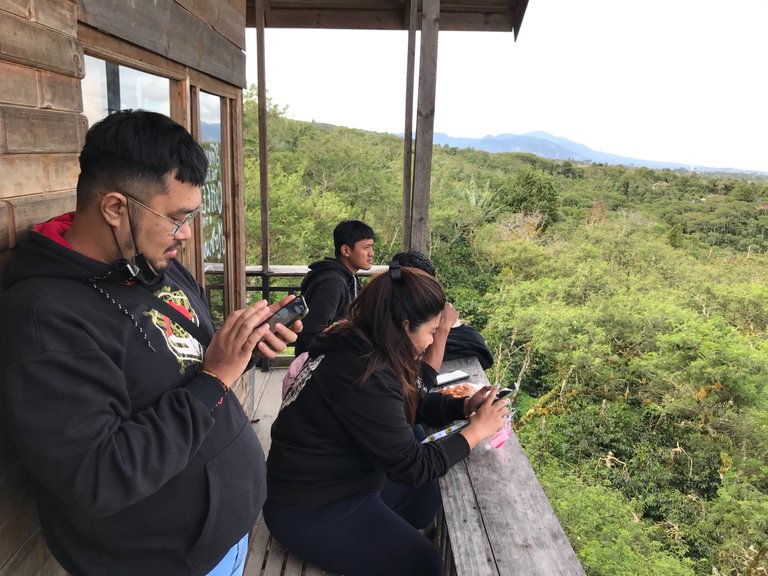 photo by me
Finally I arrived at the coffee shop on top of Mount Salak. Seen the view on Mount Salak is really very beautiful and beautiful. It is clear that the city of Bener Meriah is very dense with housing. Because the weather is not cloudy, so everything looks very clear. We rested in this place while enjoying coffee. I ordered hot espresso sanger coffee as usual and ordered some food like fried indomie. Our journey is still quite far and we have to find a good accommodation for the first day.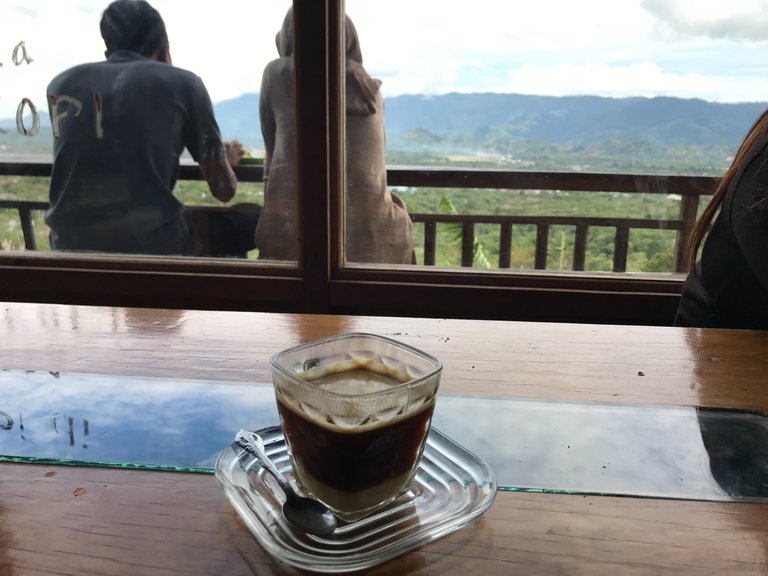 photo by me
A cup of coffee has arrived on my table and I do not feel the heat of the coffee, because the temperature above is really very cold. We talked and laughed together while enjoying a cup of coffee and a plate of food. We also brought some snacks so you don't feel hungry. Part 3 this time was really very exciting, stopping at a very fresh spring and stopping at a coffee shop in the mountains was an extraordinary thing. Thank you for stopping by and reading my post. Don't forget to follow my blog about my journey to Takengon. Give your suggestions and support for this post. There are still a few more parts for 2 days in the city of Takengon. See you in the next part.