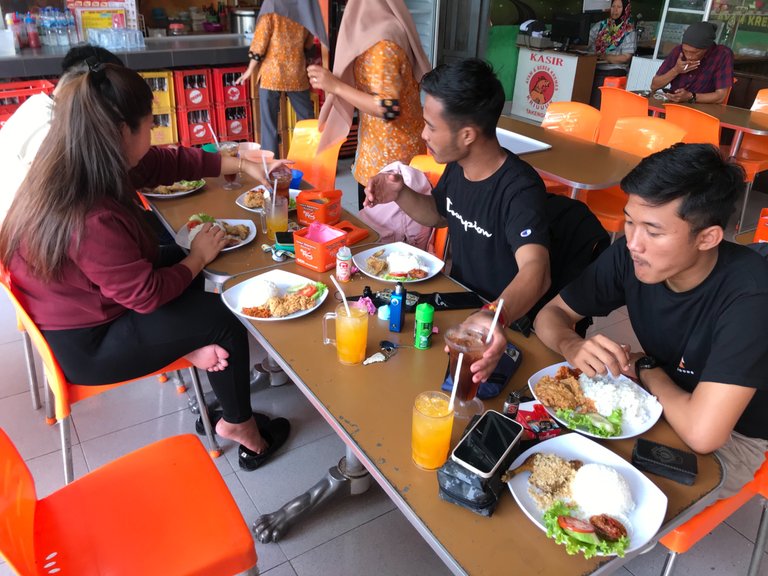 photo by me
Yoo hello my fellow hivers and the whole community. Back again with me Jodi Pamungkas and still about my trip in the city of Takengon. Thank you for those of you who have stopped by and read my previous post about my trip at the Burtelege tourist spot. After we relax and rest in Burtelegee, our stomachs feel hungry and we have to go down to the city to find a cheap and good restaurant. We got lost and didn't know which restaurant to choose. Until finally we found a restaurant that was a little closed and not many people knew. We were very happy and immediately sat in the front.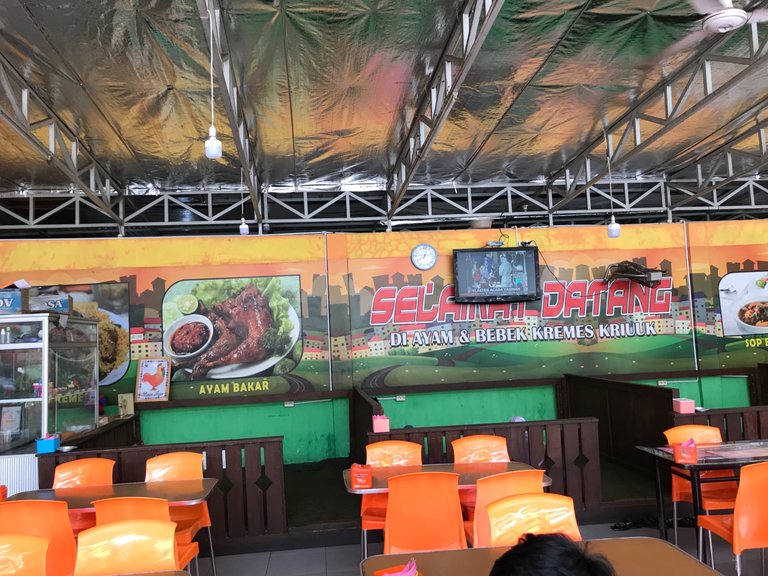 photo by me
Welcome to QQ Fried Chicken restaurant. In this place has a lot of benches and can accommodate more than tens of visitors who want to eat. I wash my face and hands first before choosing what menu to order. My other friends were still confused and waiting for me to finish washing my hands and face. This restaurant is a bit hotter and they also provide a fan and also a TV.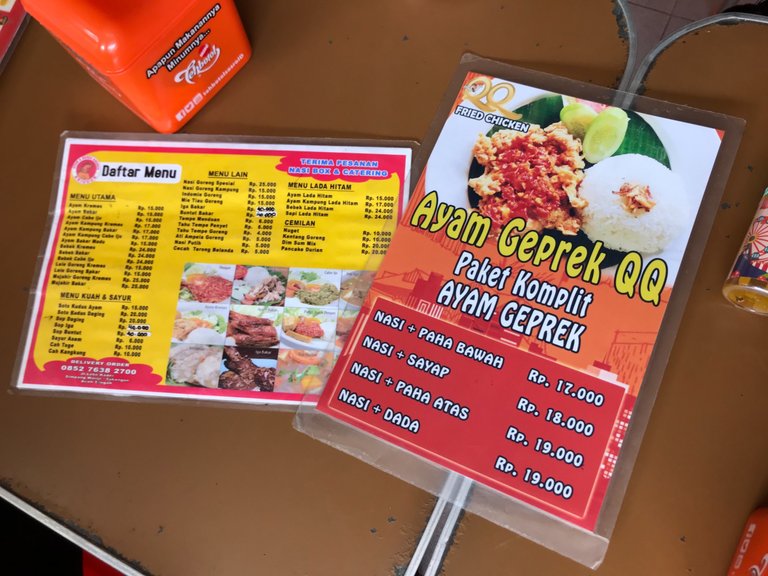 photo by me
Well, it just so happened that the menu book was right in front of me. They provide frugal food packages such as rice with lower thighs, wings, upper thighs and breasts. This restaurant has a fairly complete menu and looks very tasty. One of them is like grilled fish. In addition, this restaurant also provides snacks that I usually often encounter in the city of Langsa. I ordered a rice-saving meal package with chicken wings and a drink I ordered an orange juice because the weather was very hot.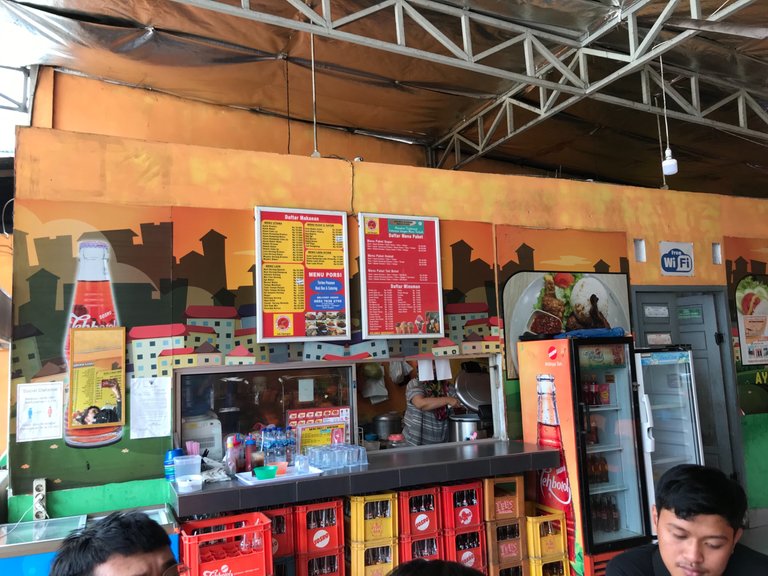 photo by me
After everyone has ordered food and drinks. Then we tried to negotiate our next trip in the city of Takengon. Most importantly we had to get lodging first before sunset. My friends suggested lodging on the shores of Lake Takengon, while some of my friends suggested staying at one of the famous inns in Takengon, namely Renggali Hotel which is located on the edge of Lake Takengon as well. After we finished eating we would go around and try to ask the two inns if there were still vacancies or they were full.
photo by me
While waiting, I took advantage of the free time to take some pictures around this restaurant and wrote some blogs that I had prepared. This afternoon, the restaurant looked very quiet and only a few families were having lunch. This restaurant also has a comfortable sitting area. Overall, my first experience coming to this restaurant was quite satisfying and hopefully the food in this place is also delicious. Because I saw some people eating voraciously and happily.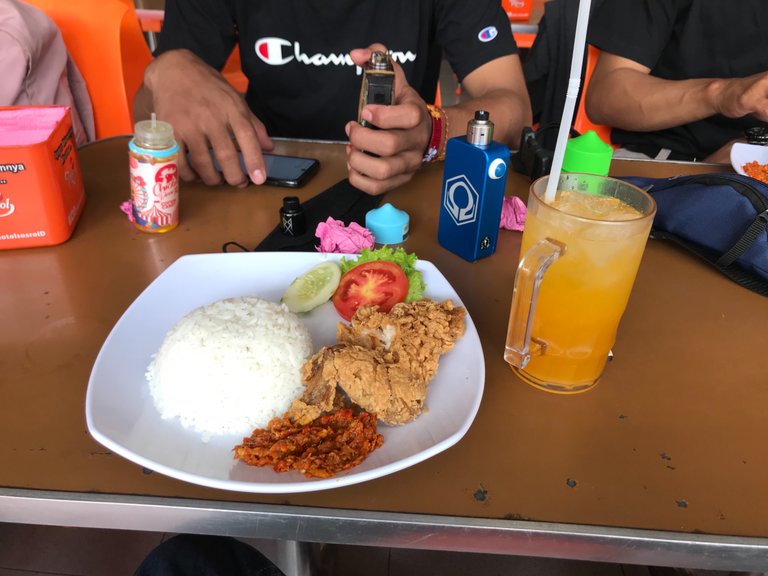 photo by me
After chatting together, suddenly our food and drinks have arrived. A glass of orange juice and rice with chicken wings. It looks like the wings are very big and the chicken chili sauce is really very spicy. We immediately recharged after a day of traveling around the city of Takengon. While telling about the trip to the tourist attractions of Burtelegee and Pantan Terong, it was really very fun. Let's take a close look at the rice menu with this chicken.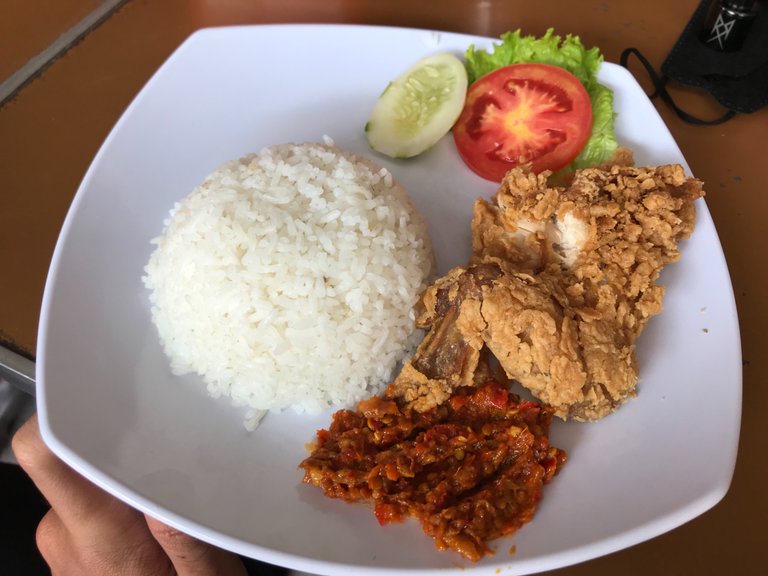 photo by me
Well, looks very tasty or not? I think the taste of this chili sauce is really very spicy, to the point that I have to order 2 glasses of orange juice to get rid of the spicy taste of this chili. The chicken meat is also very tender and not too hard, there are also some pieces of fresh tomatoes and cucumbers. We ate very voraciously and satisfied because the food we ordered was delicious. I will mark this restaurant so that if I come back to Takengon, I will not forget to have lunch or dinner at this restaurant. After we finished eating, we immediately rushed to find lodging and the next part will be more exciting. Thank you for reading and stopping by my post today. Give your advice and support. See you in the next part.