Who would have thought that shortly after I have taken these photos the whole world would change?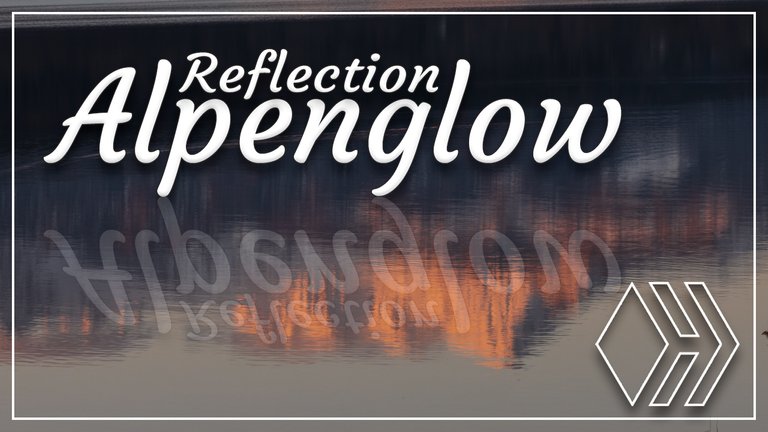 Alpenglow
Reflection in the Lake
In the beginning of March 2020, the virus was already among us and about a week after I took these photos, we had our first Lockdown.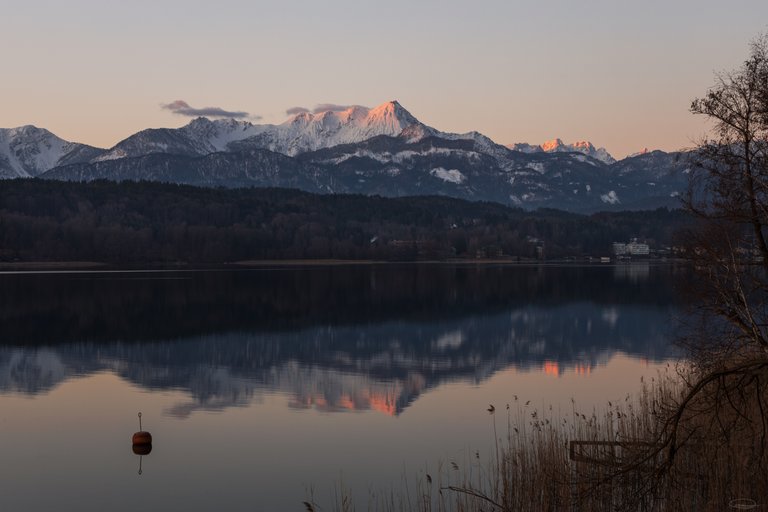 It was a very calm morning when I drove around the lake Wörthersee. A light breeze was rippling the surface of the lake a bit, and after a cold night there was a thin layer of ice on the water close to the south shore.
Unfortunately the sky was almost cloudless, so there was not much color above the mountains, but luckily the rising morning sun illuminated the snow capped mountain peaks in the south - the Alpenglow on the Mittagskogel (2,145 metres - 7,037 ft) and on its neighbor mountains was reflecting nicely in the lake Wörthersee.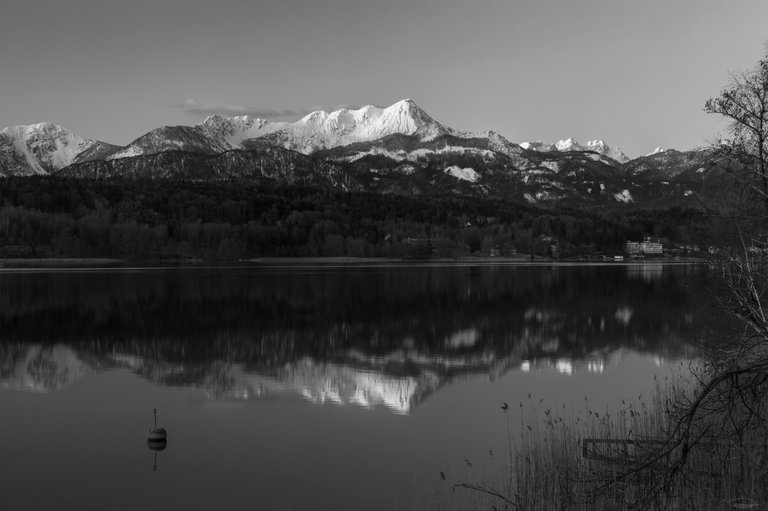 I took these three photos from a viewpoint aside the road and edited the second one in Black & White because somehow I like the contrast between the dark and the brighter parts of the image, just as the snowy mountain peaks, more. And if you have seen Alpenglow before, you might anyway be able to imagine how the image looks in color.
Snow-Capped Mountain
Snow-capped mountain, so white, so tall,
The whole sea
Must stand behind you!
Snow-capped mountain, with the wind on your
forehead,
Do you hold the eagles' nests?
Proud thing,
You shine like a lily,
Yet with a different whiteness;
I should not dare to venture
Up your slippery towers,
For I am thinking you lean too far
Over the Edge of the World!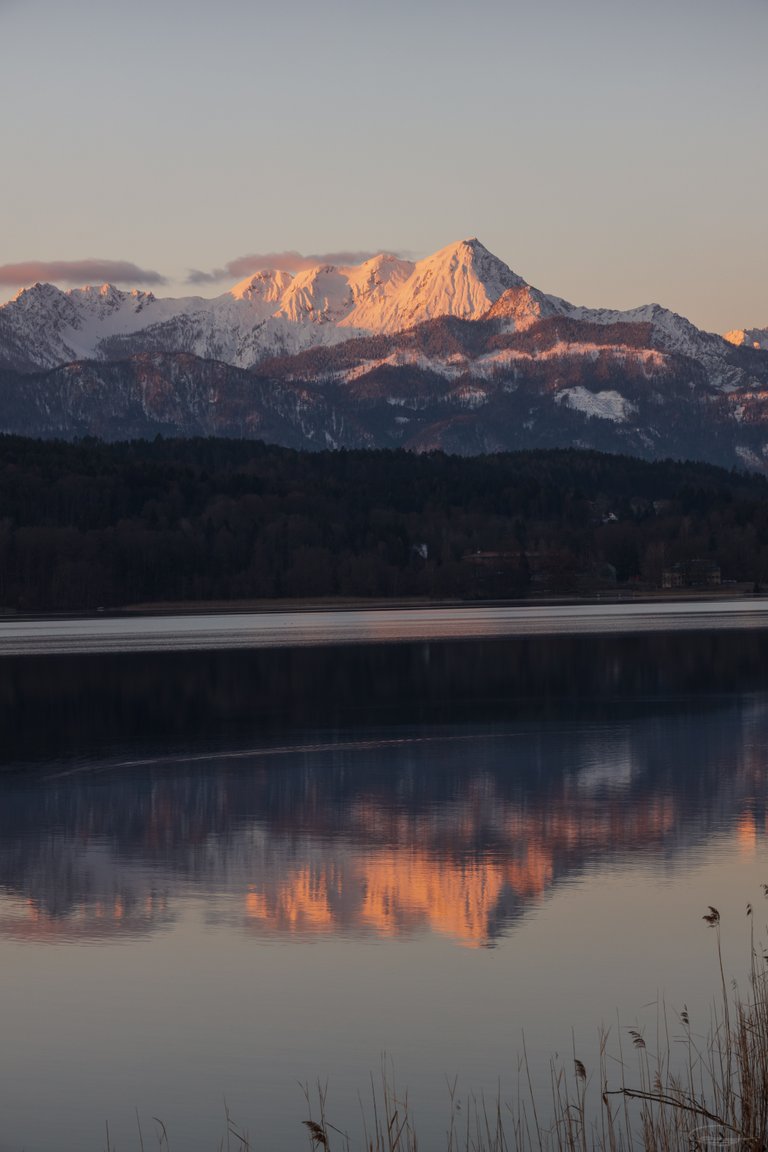 All three photos were taken with the 70-200mm lens: the first two at 70mm and for the third one, which you can see above, I have zoomed in to 104mm. You might notice that the image looks more compressed and the mountains seem to be much closer than in the photos which I have taken at 70mm.
It is almost March again and since December 2020 we are in our third complete Lockdown ...
---
Information
Alpenglow - Wikipedia
Mittagskogel - Wikipedia
All photos were taken with the Canon EOS R and one of these lenses: Canon RF 24-105mm f/4 L IS USM, Canon EF 70-200mm f/4 L IS II USM, Canon EF 16-35mm 1:4 L IS USM, Canon EF 50mm 1:1.8 L STM, SIGMA 105mm 1:2,8 DG MACRO HSM, SIGMA 150-600mm F5-6.3 DG OS HSM C.
If you are interested in the image data, I leave all EXIF and IPTC information stored in the pictures.
---
If you like my work I would appreciate an upvote, nice comment or maybe you want to share my post on your blog 😊 ... and maybe you would like to follow me, so that you never miss a post from me.
Thank you so much for visiting my blog
take care, stay safe and stay healthy



Photos and Text: @johannpiber | Johann Piber | All rights reserved - do not use without my permission
>>> Not got a Hive account yet? Sign up free here! <<<
2021-02-23
[//]:# (!pinmapple 46.624296 lat 14.080585 long 20210223-Alpenglow-Reflection d3scr)
#hive5 from Austria 🖐️