6 months ago I have got up very early in the morning, drove 130 kilometers on the road and then 14 kilometers on a gravel road up to the mountain pasture. After a hike of about 2.5 hours I reached the summit of the Hochstadel mountain.
And whatfor did I get up so early and do all this? Well, just to see a beautiful sunrise 😊
Sunrise at the Hochstadel
2.681 m / 8,796 ft . Gailtal Alps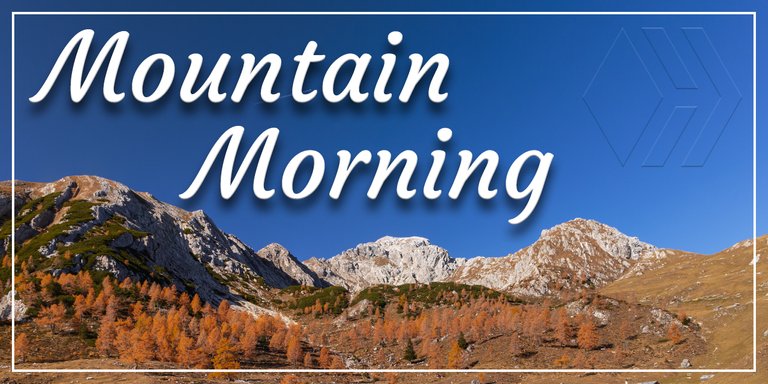 Actually you can say that I have grown up on this mountain. When I was a boy I have spent almost each summer up there and still know every single path and stone.
I have been either with my own family in our little cabin or also as "guest" with another family which has run a lodge where hikers could eat and stay over night. Many tourists have spent their whole holidays there too. Believe me, these were the best summers in my life.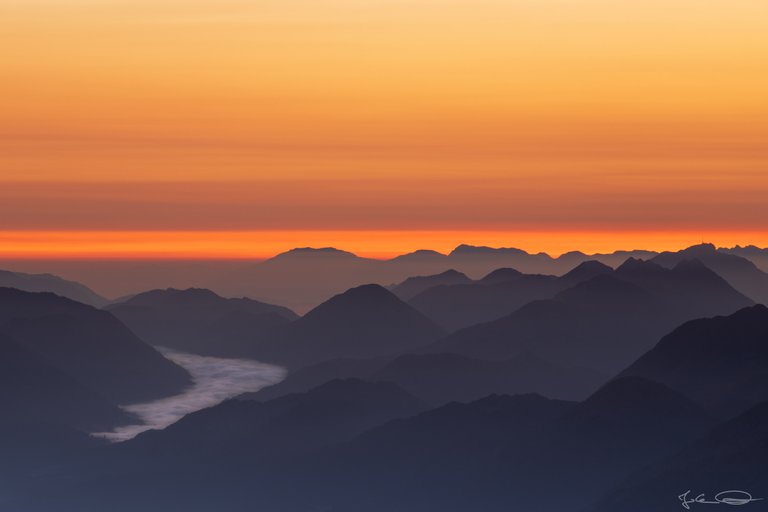 ❖ please click the image for fullsize view ❖
That morning in October 2019 was calm and I really enjoyed the silent hike up there. On my way back down to the mountain pasture later on I have met a few other people, but this sunrise has been mine alone.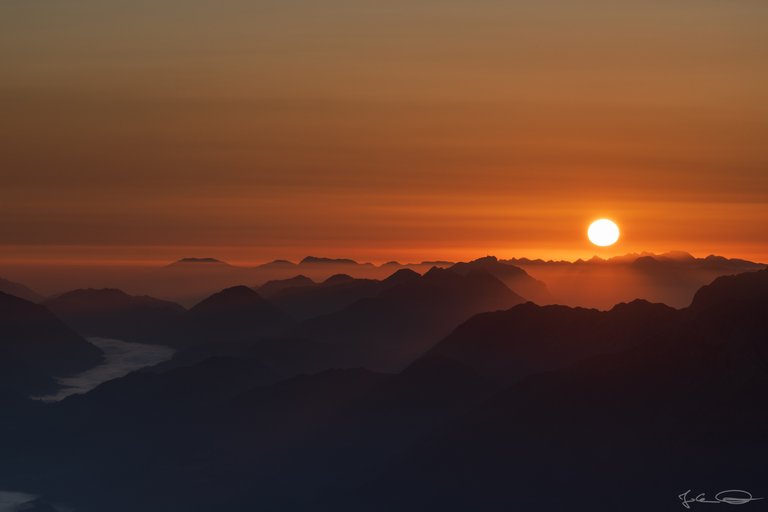 ❖ please click the image for fullsize view ❖
It was still dark and silent and the valley was beautifully covered with fog. There haven't been clouds on the sky, but it was quite a bit hazy and so the horizon has been painted in a beautiful orange color by the rising sun.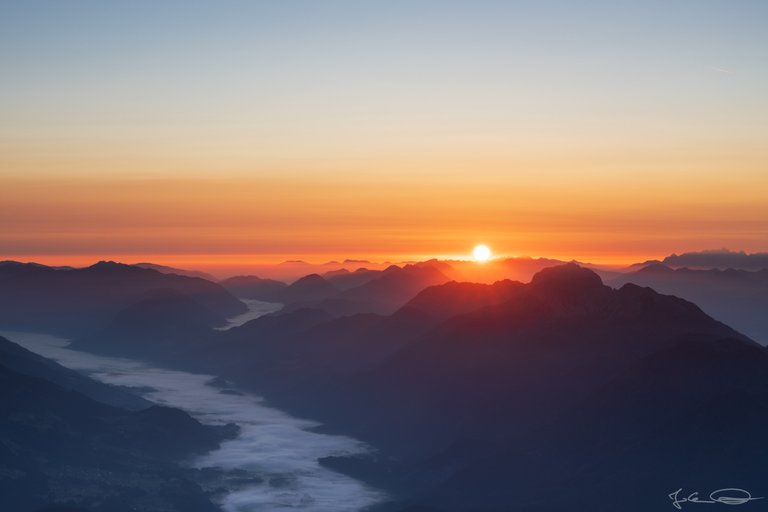 ❖ please click the image for fullsize view ❖
In this photo, which I have taken towards the north you can see the highest mountain of Austria. The Grossglockner is 3,798 meters high (12,460.63 feet).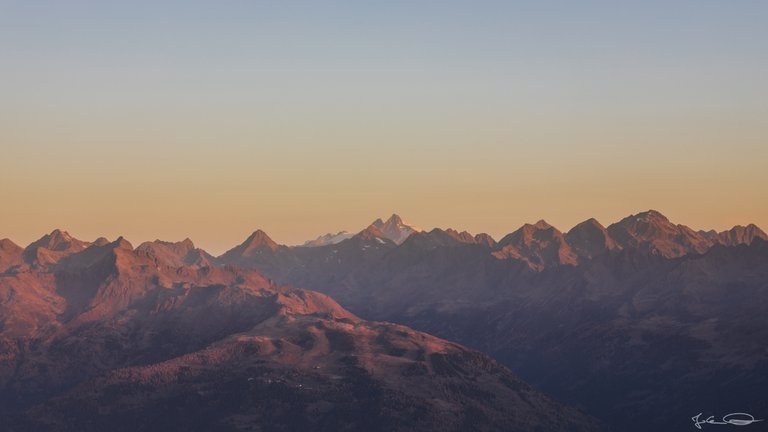 ❖ please click the image for fullsize view ❖
This photo I have taken from the mountain pasture where I started my hike a couple of hours ago. The snowy mountain in the middle with the cross on top is the Hochstadel from where I have taken the sunrise photos.
It is not the highest mountain, but in my eyes one of the most beautiful mountains with an amazing view.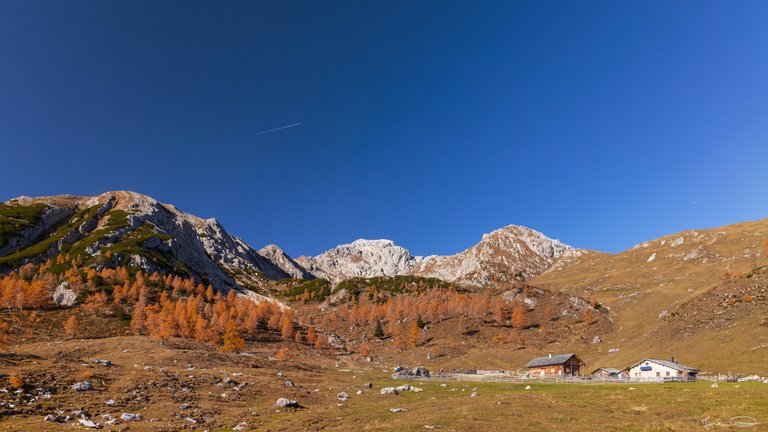 ❖ please click the image for fullsize view ❖
Times has changed since this hike and the world has changed, but the sunrise will still be the same when I get up there again soon.
---
Stay at home, take care and stay healthy!
Bleibt zu Hause, passt auf und bleibt gesund!
---
Information
All photos were shot with the Canon EOS R and one of these lenses: Canon RF 24-105mm f/4 L IS USM, Canon EF 70-200mm f/4 L IS II USM, Canon EF 16-35mm 1:4 L IS USM, Canon EF 50mm 1:1.8 L STM, SIGMA 105mm 1:2,8 DG MACRO HSM, SIGMA 150-600mm F5-6.3 DG OS HSM C.
I leave all EXIF and IPTC information stored in the pictures.
---
If you like my photos I would appreciate an upvote, nice comment or maybe you want to share my post on your blog 😊 ... and maybe you would like to follow me, so that you never miss a post from me.
Thank you so much for visiting my blog,
have a nice evening,



Photos and Text: Johann Piber | All rights reserved - do not use without my permission





2020-04-30
[//]:# (!pinmapple 46.759780 lat 12.856580 long 20200430-Hochstadel-Sunrise d3scr)