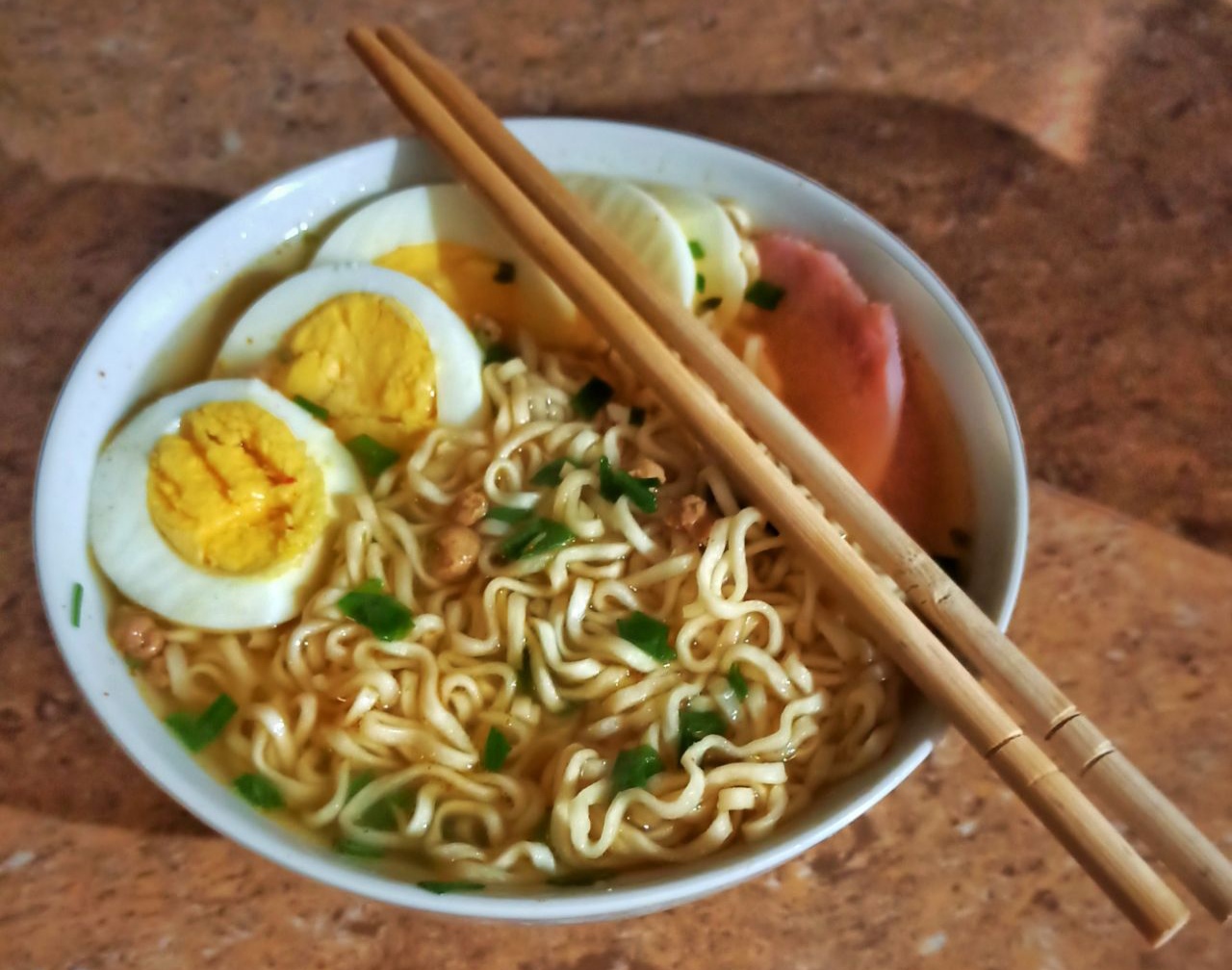 I had a pretty lousy day yesterday. When people tell me or talk to me about destiny I always think, "people shape their own destiny" I believe that nothing is fortuitous but sometimes when one thing happens after another and after another it makes you at a certain point question what you believe, What kind of synchronicity is this? yesterday I took a breath, walked a bit while trying to clear my mind, I lost a battle yesterday but I still have a war to win.
Ayer tuve un día bastante pésimo. Cuando la gente me dice o me habla del destino yo siempre pienso, "la gente forja su propio destino" yo creo que nada es fortuito pero a veces cuando sucede una cosa tras otra y tras otra te hace en cierto punto cuestionar lo que crees, ¿Qué clase de sincronicidad es esta? ayer tomé un respiro, caminé un rato mientras trataba de despejar mi mente, perdí una batalla ayer pero aún tengo una guerra que ganar.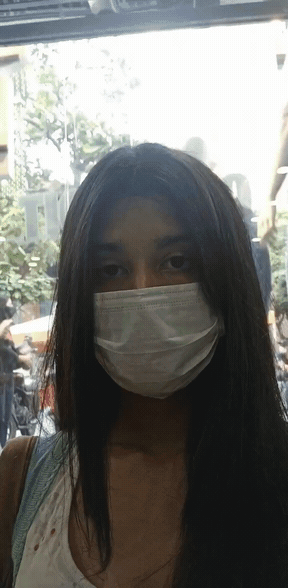 Among so many things that I went to a store and wanted to buy various things, I bought some sweets and something to eat at the moment, later I saw that there were instant noodles and I wanted to buy some, at least to have a moment of whim throughout this day that it had gone so wrong.
Entre tantas cosas que entré a una tienda y quise comprar varias cosas, compré unos dulces y algo para comer en el momento, más tarde vi que habían fideos instantáneos y quise comprarme algunos, al menos para tener un instante de capricho en todo este día que había salido tan mal.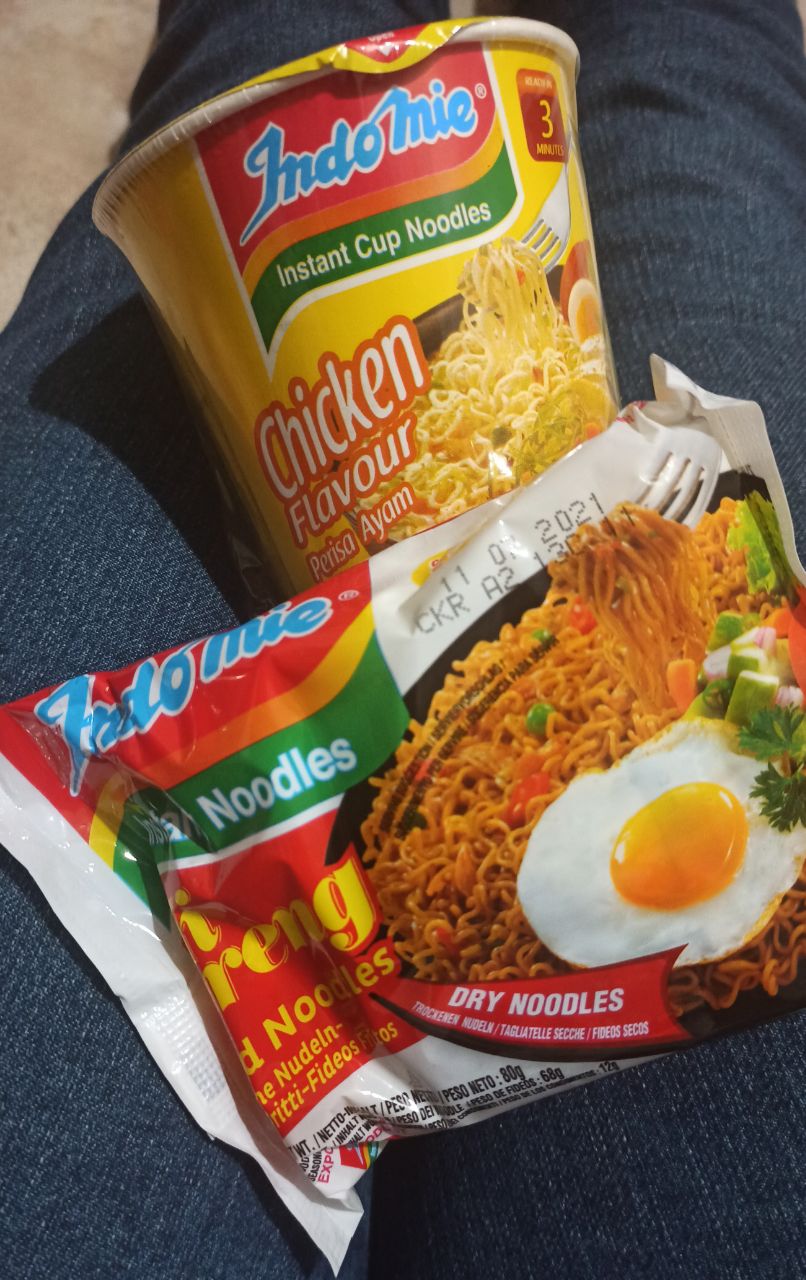 And well, here are my instant noodles, nothing out of the world, I haven't eaten one of these for so long, and I don't remember but the brands that I bought before didn't bring a utensil to eat them, I have chopsticks at home but when I opened this package there were like a fork, hahaha What is this? Why a fork? This is not pasta 👀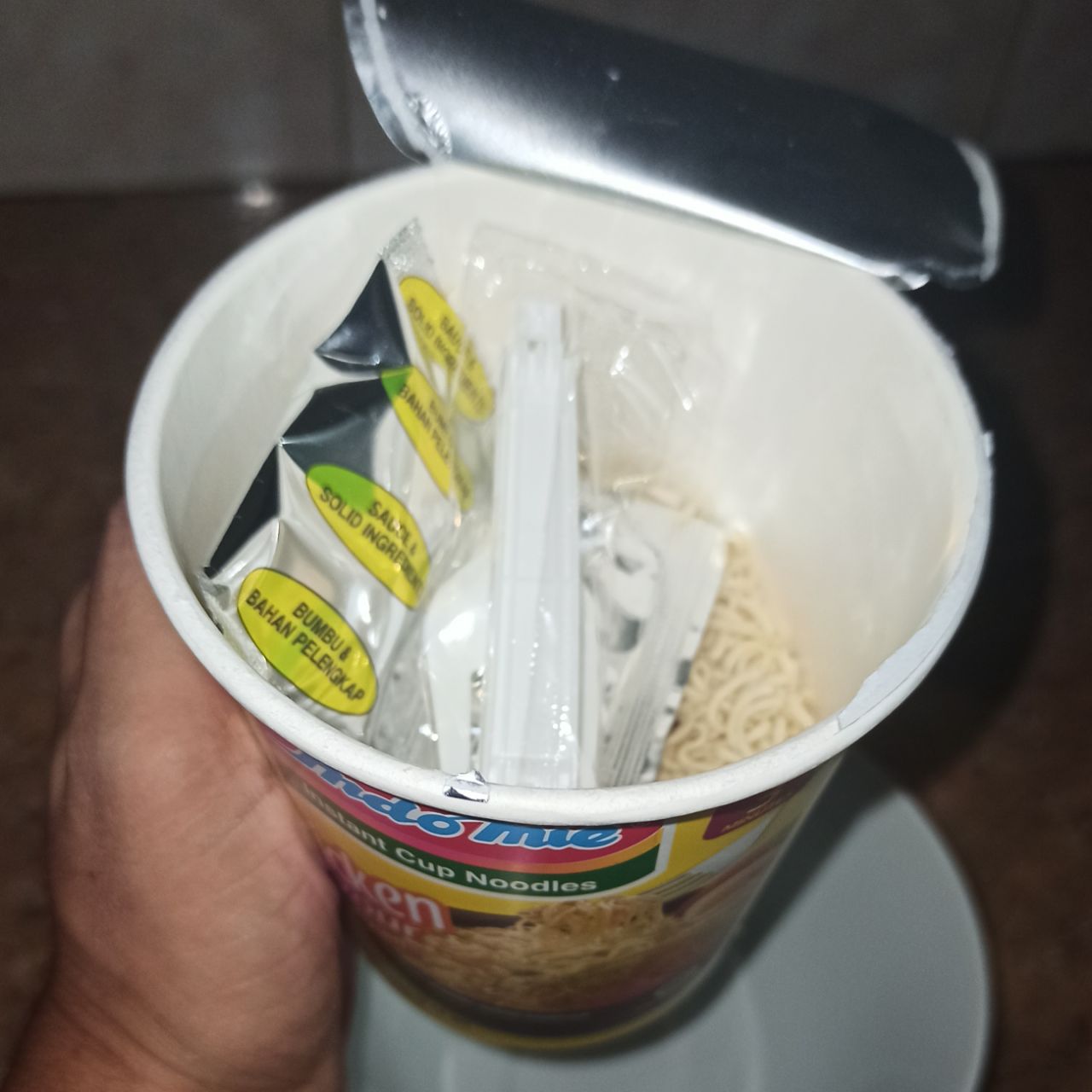 The instant noodles can be prepared in the same container but I made it in my bowl, I added the noodles, the powders with the ingredients and also all the chili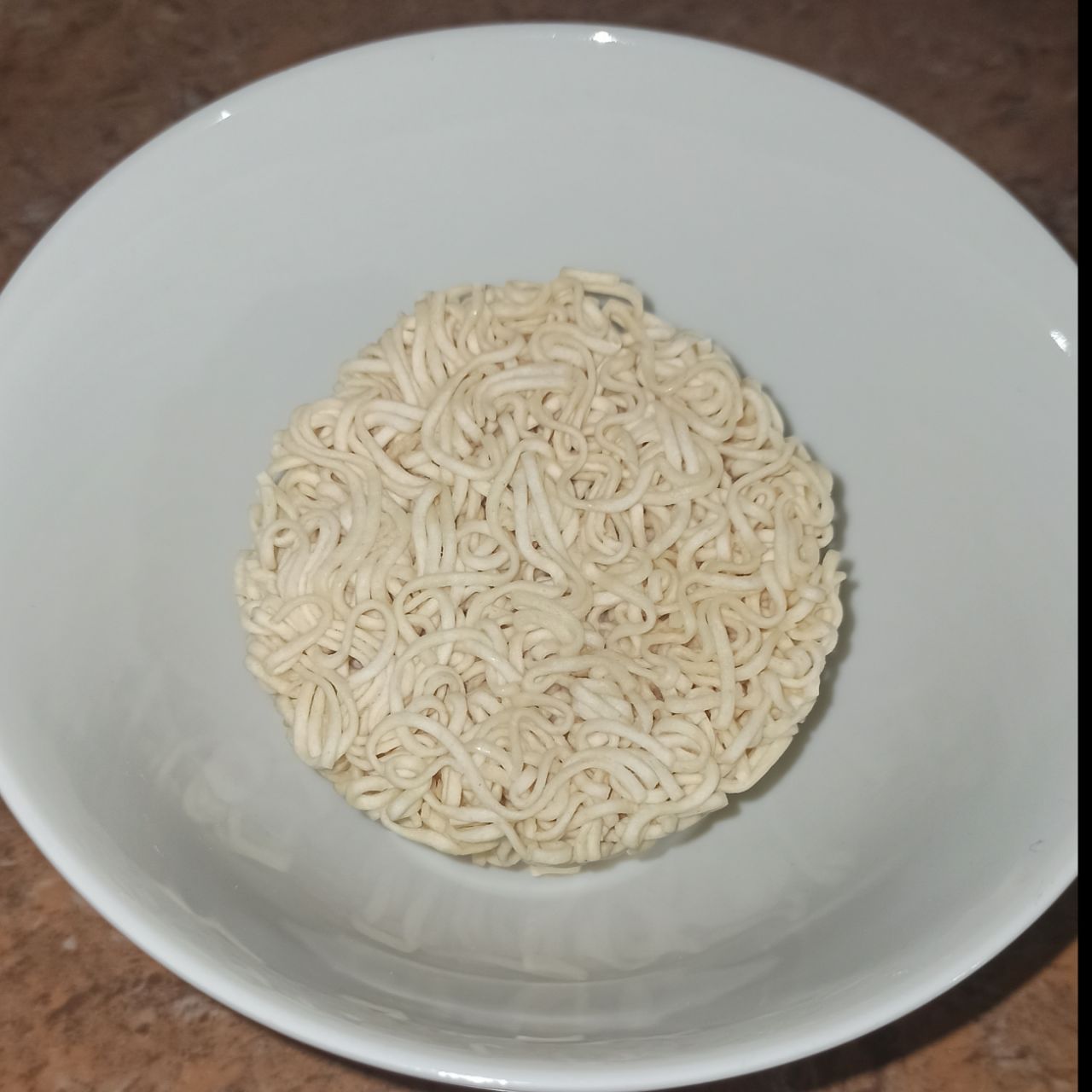 Hot water and I stir it a bit, in 3 minutes it is ready.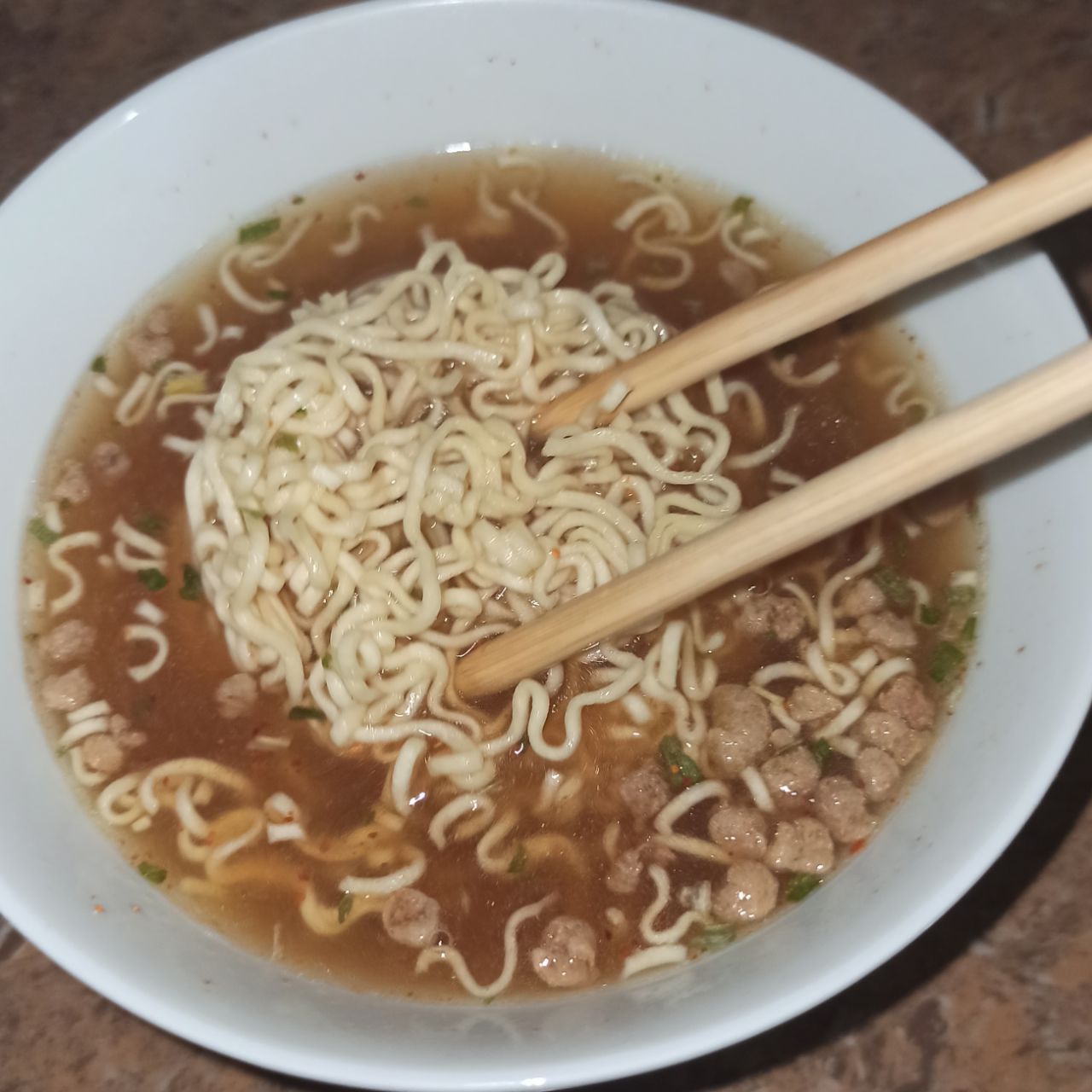 I added other things like boiled egg, I put ham and chives, I wanted to complement my noodles 👍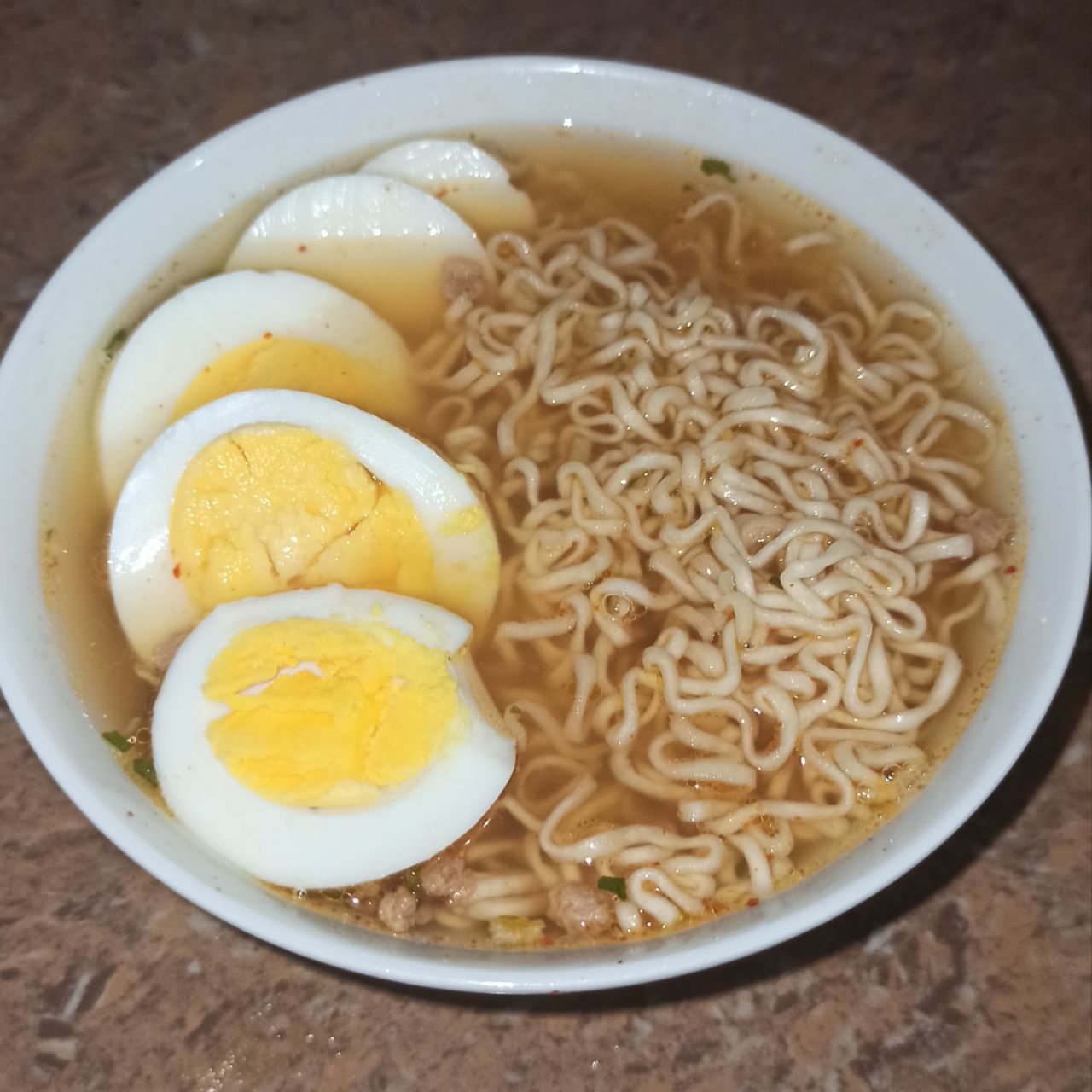 This way they look a little bit better
Y pues aquí están mis fideos instantáneos nada de otro mundo, hace tanto tiempo que no comía unos de estos, y no recuerdo pero las marcas que yo compraba antes no traían un utensilio para comerlos, yo tengo palillos en casa pero cuando abrí este empaque había como un tenedor, jajaja ¿Qué es esto? ¿Por qué un tenedor? Esto no es pasta 👀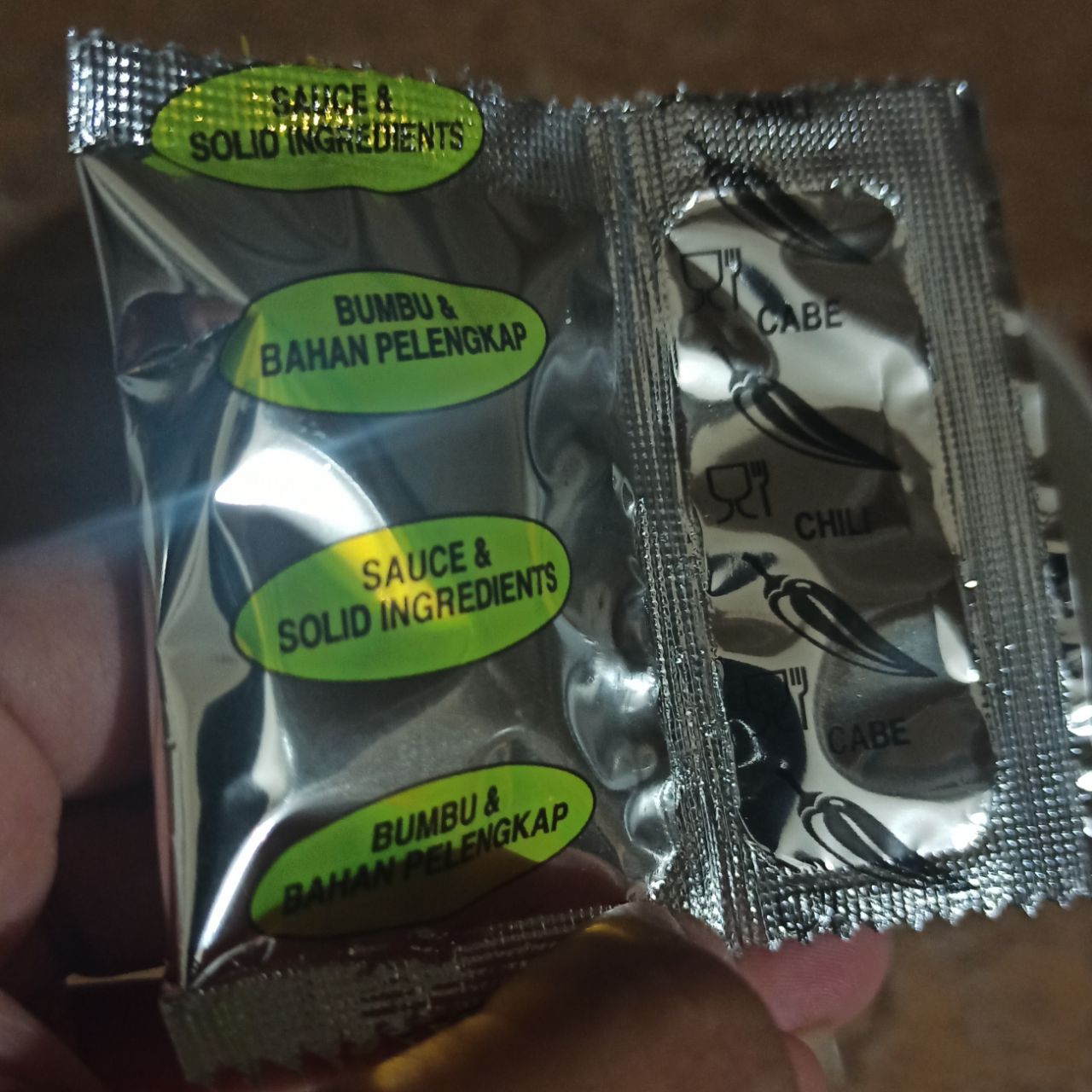 Los fideos instantáneos los puedes preparar en el mismo contenedor pero yo lo hice en mi tazón, agregué los fideos, los polvos con los ingredientes y también todo el chile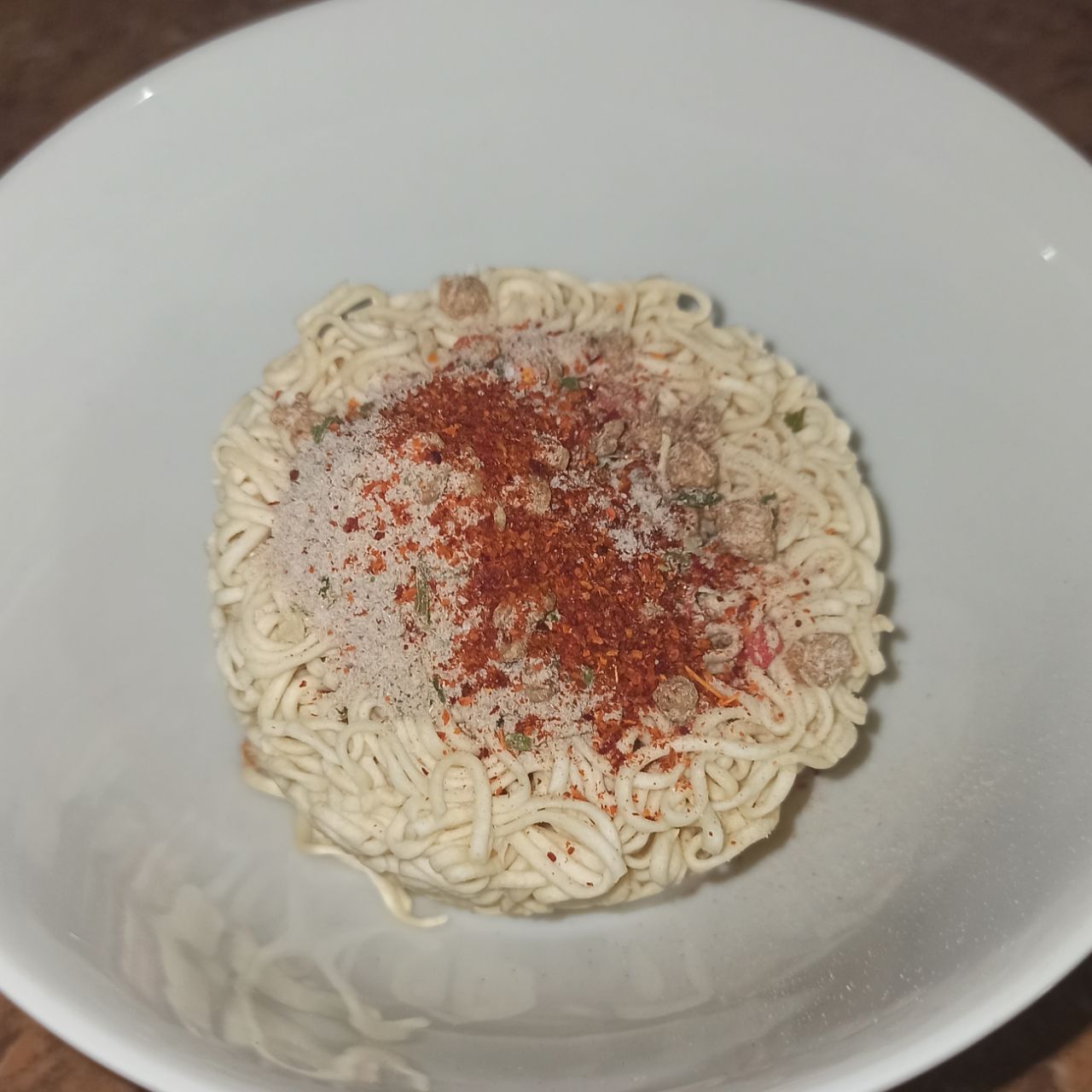 Agua caliente y yo lo muevo un poco, en 3 minutos está listo.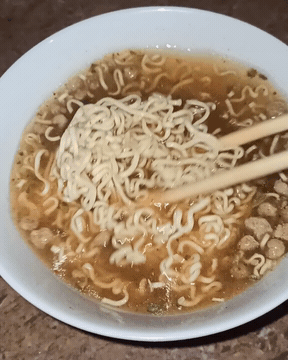 Le agregué otras cosas como huevo sancochado, le puse jamón y cebollines, quería complementar mis fideos 👍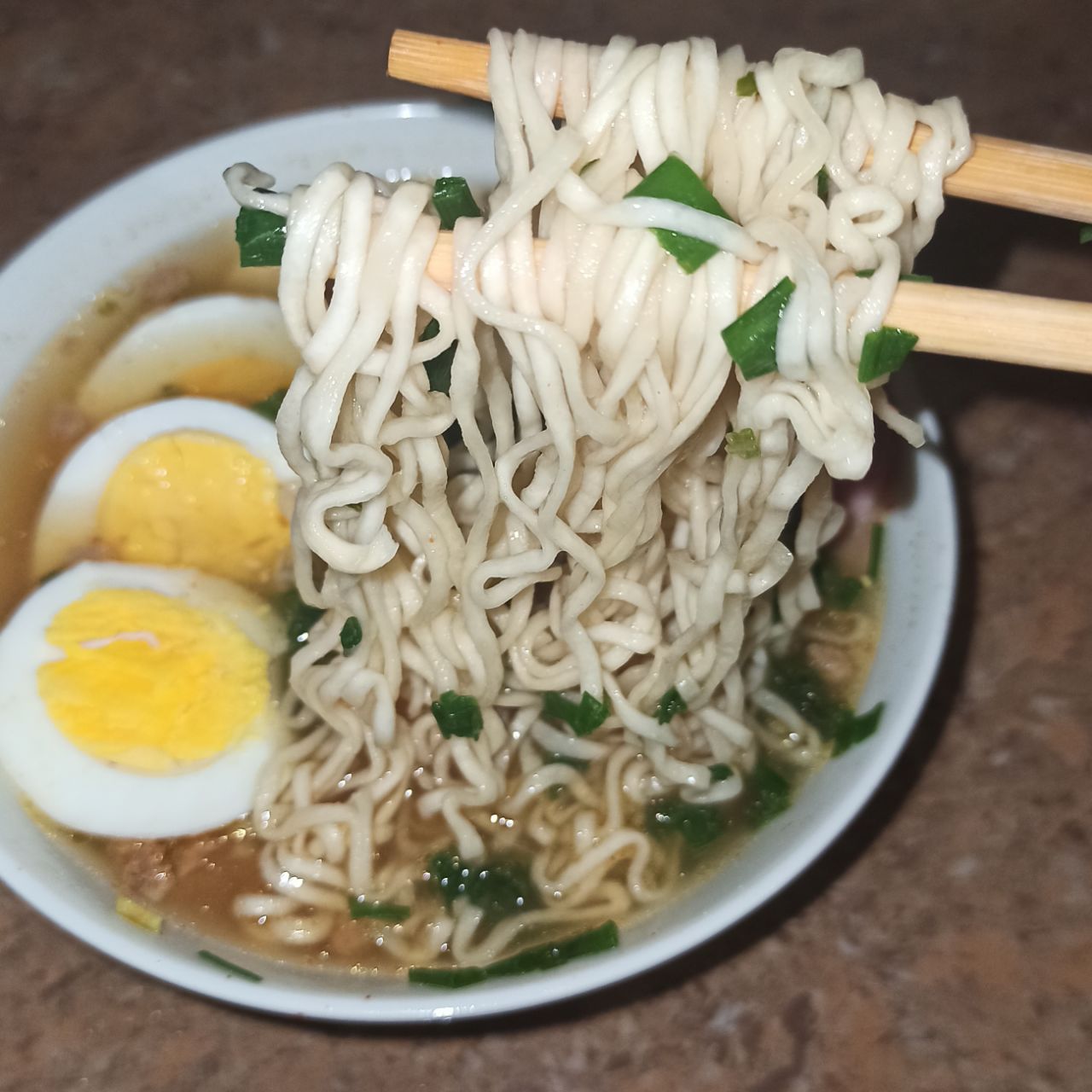 Así lucen un poco mejor
---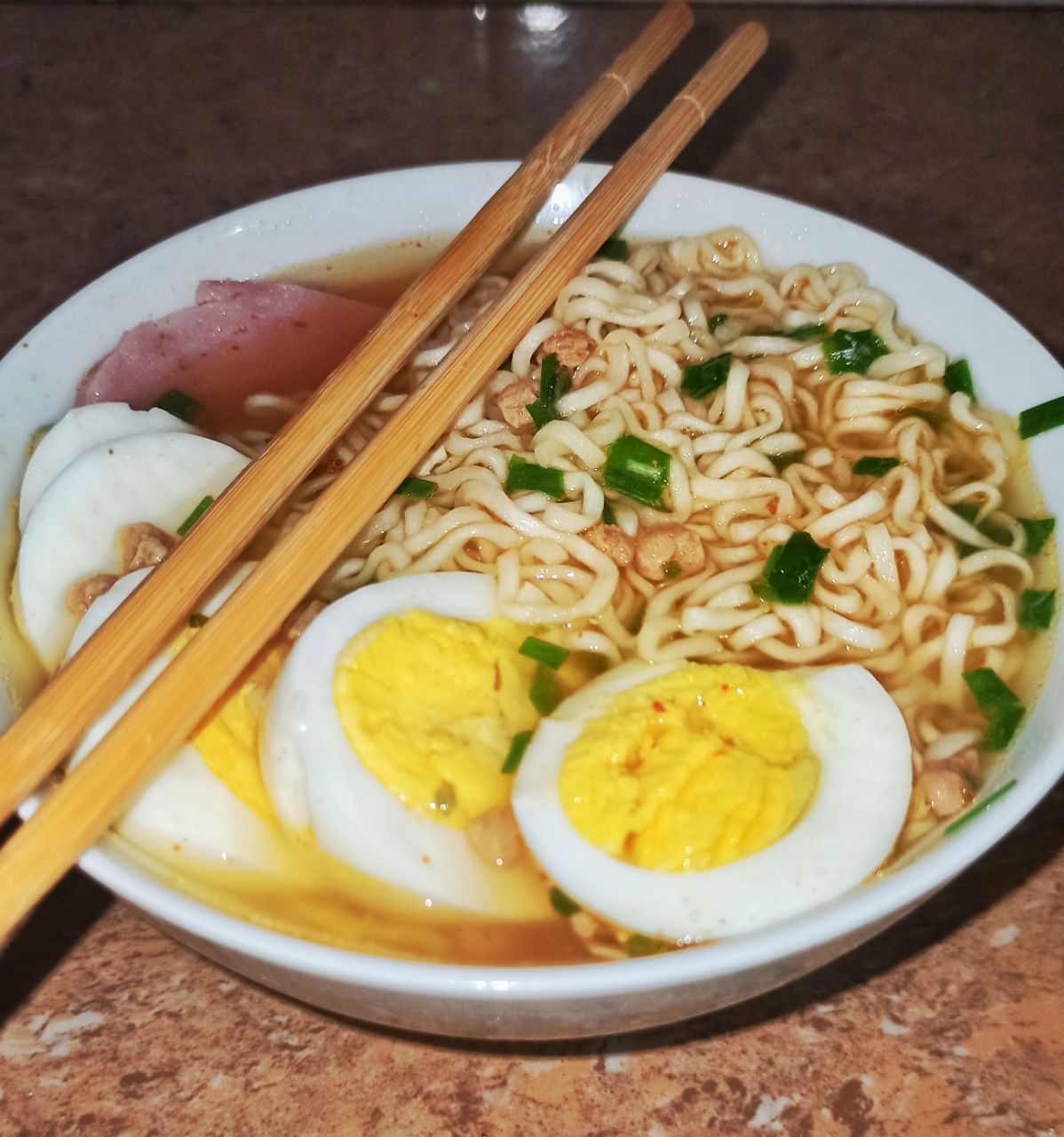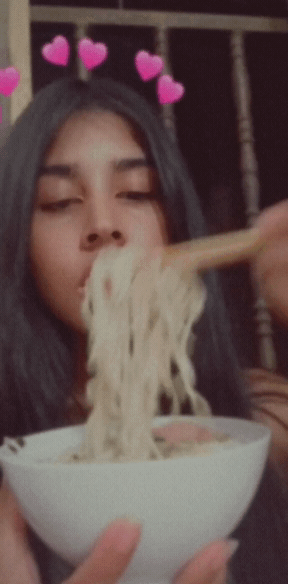 ✌️