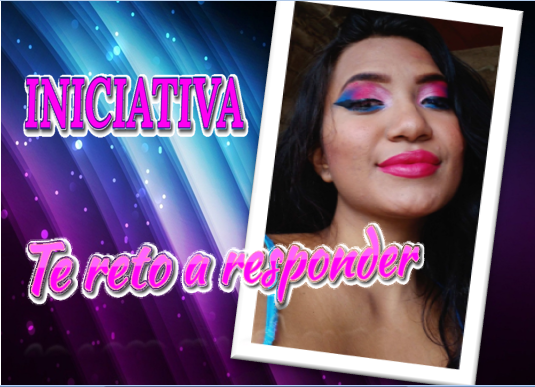 Spanish
Hola hermosa comunidad
Espero que se encuentren genial, he pasado unos días bastante desanimada, a veces me encontrado triste sin ideas para publicar por todo lo ocurrido con la comunidad de @makeuppower el cual es un contenido que amo hacer, pero quise intentar darme una pausa en el maquillaje esperando que todo se arregle y asi buscar mas ideas para compartirles y me he encontrado esta divertida iniciativa creada por @cireshopen el cual trata de responde una series de pregunta muy entretenidas, espero les guste
English
Hello beautiful community
I hope you are feeling great, I have spent a few days quite discouraged, sometimes I find myself sad with no ideas to publish because of everything that happened with the community of @makeuppower which is a content that I love to do, but I wanted to try to give me a break in the makeup waiting for everything is fixed and so look for more ideas to share and I found this fun initiative created by @cireshopen which tries to answer a series of questions very entertaining, I hope you like it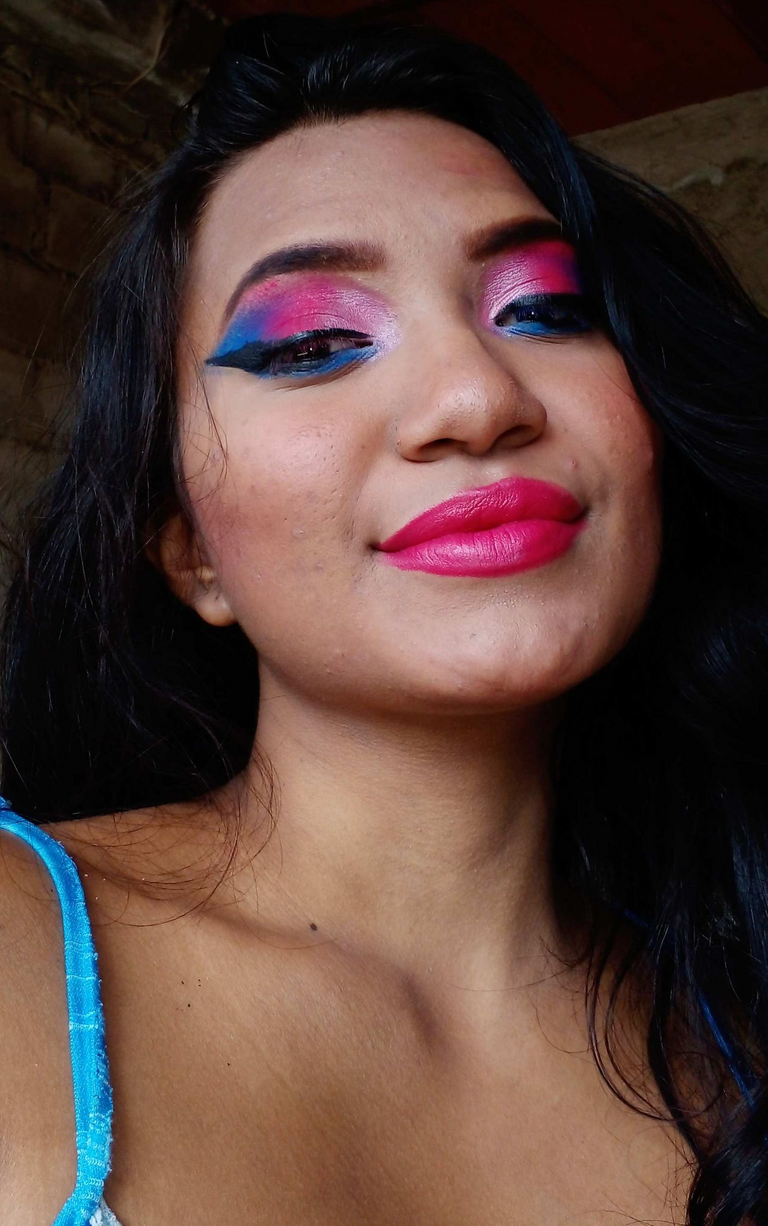 Spanish
¿Cuál es tu signo zodiacal, te gusta?
Soy escorpión, un signo bastante fuerte, sentimental y creativo , aunque es bastante solitario ayuda y protege a los que ama, me gusta mucho porque solemos ser muy perfeccionista e intentamos hacer siempre cosas nuevas e ir mejorando dia a dia
English
¿What is your zodiac sign, do you like it?
I am a Scorpio, a very strong, sentimental and creative sign, although it is quite lonely, it helps and protects the ones it loves, I like it a lot because we are usually very perfectionist and we always try to do new things and improve day by day.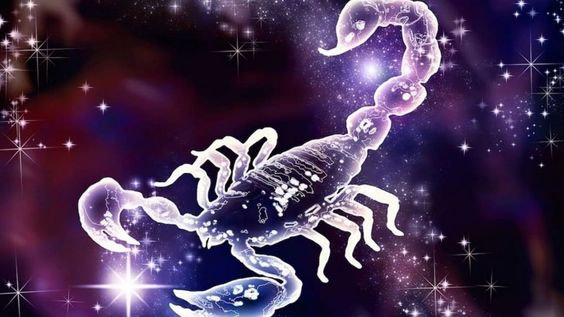 Spanish
¿De todas tus amigas cuál es tu favorita y Por qué?
Su nombre es Ariadna es una doctora que actualmente ejerce su fantástica carrera en Italia, nos conocimos hace mas de 6 años cuando era estudiante, siempre fue mi apoyo, mi guía y hoy en día es mi ejemplo a seguir, a pesar de ser bastante la diferencia de edad ella tiene 33 años y yo 23 es algo que nunca ha importado, aunque estemos horita separadas por la distancia siempre estamos en contacto, nos suelo abrirme mucho con amistades, siempre elijo una a dos personas con la que puedo ser yo misma y ella ha una parte muy importante en mi vida
English
¿Of all your friends, which one is your favorite and why?
Her name is Ariadna, she is a doctor who is currently practicing her fantastic career in Italy, we met more than 6 years ago when I was a student, she was always my support, my guide and nowadays she is my example to follow, despite the age difference she is 33 years old and I am 23 it is something that has never mattered, although we are separated by distance we are always in contact, I usually open up a lot with friendships, I always choose one or two people with whom I can be myself and she has been a very important part of my life.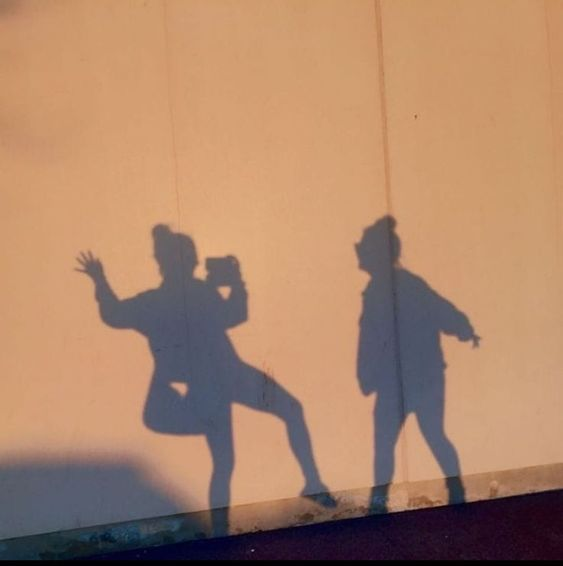 Spanish
¿Cómo se llama tu primer novio (a)? ¿Recuerdas lo que te gustó de él / ella?
Realmente no puedo decir mucho de eso ya que no tuve novios en realidad solo eran niños que me gustaban pero jamás se llego a algo con lo que podría decir que éramos novios, mi esposo ha sido el único, nos conocimos cuando yo tenía 15 años y desde entonces ha sido el único hombre en mi vida con lo que ahora tengo una hermosa familia y si algo debo reconocer que lo primero que me gusto de él fue su increíble inteligencia y gigante corazón
English
¿What was the name of your first boyfriend/girlfriend, do you remember what you liked about him/her?
I can't really say much about that since I didn't really have boyfriends, they were just boys that I liked but it never got to something that I could say we were boyfriends, my husband has been the only one, we met when I was 15 years old and since then he has been the only man in my life with whom I now have a beautiful family and if anything I must admit that the first thing I liked about him was his incredible intelligence and giant heart.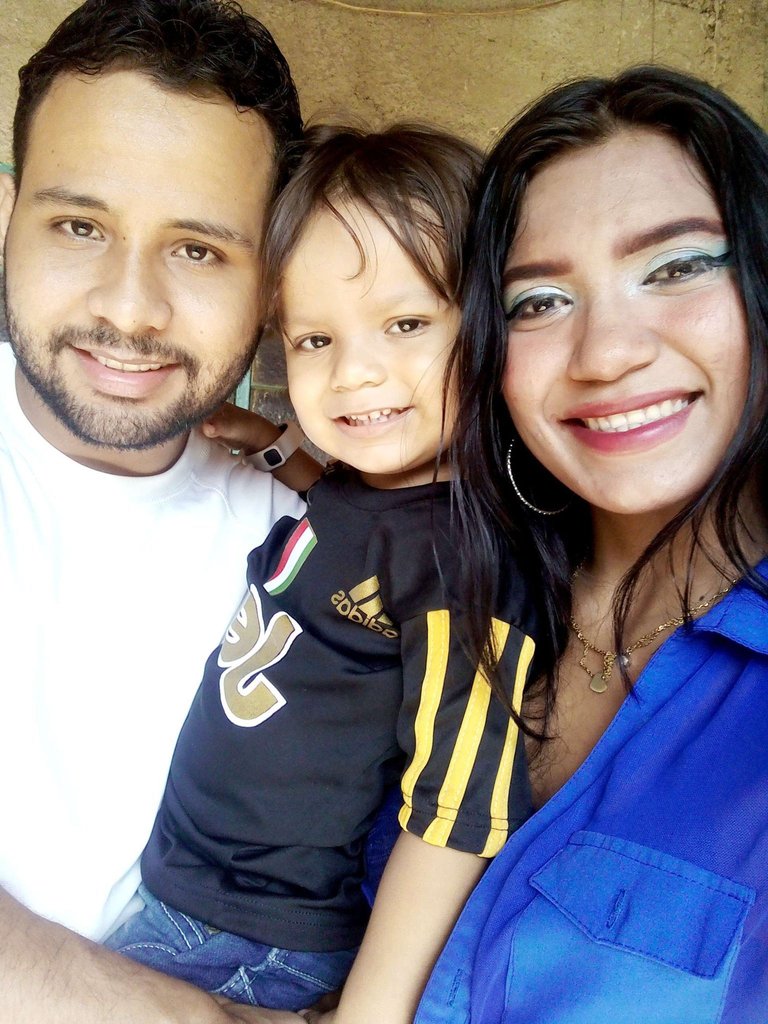 Spanish
¿Cuál es la frase que más repite tu mamá?
Wow mi mama tiene muchas frases épicas pero a mi suele decirme mucho cuando me estoy maquillando y voy a tomarse la foto tiene la maña de salir atrás de todas ella y cuando le digo mami saliste en el fondo, ella responde, es para siempre me recuerden y se rie
English
¿What is the phrase that your mom repeats the most?
Wow my mom has many epic phrases but she usually tells me a lot when I'm putting on my makeup and going to have my picture taken, she has the habit of coming out behind all of them and when I tell her mommy you came out in the background, she replies, it's to always remember me and she laughs.
---
Spanish
¿Qué canción es tu preferida y porqué?
Escucho música variada y siempre depende de cómo me sienta pero existe una que en este momento me encanta demasiado Shawn Mendes, Justin Bieber – Monster, donde nos refleja estos dos grandes artista una triste realidad que si eres famoso y te equivocas te catalogan como un monstro por personas que solo juzgan y critican
English
¿What is your favorite song and why?
I listen to a variety of music and it always depends on how I feel but there is one that at this moment I love too much Shawn Mendes, Justin Bieber - Monster, where these two great artists reflect a sad reality that if you are famous and you make a mistake you are labeled as a monster by people who only judge and criticize.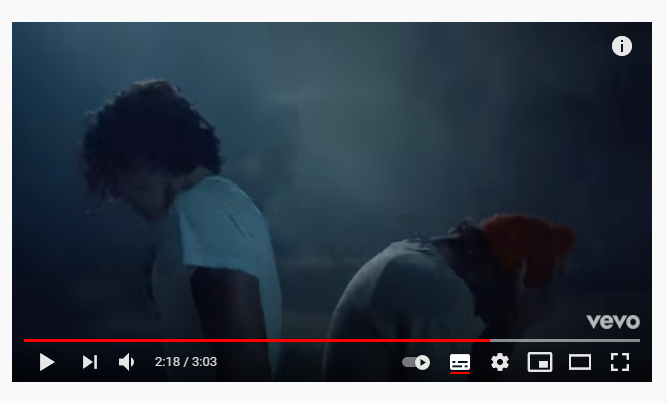 Spanish
¿Cuál fue la vergüenza más grande durante tu época de estudiante?
Mire si algo he pasado yo en mis días d estudiante es vergüenza jajaja, soy sorpréndeteme torpe y de todo me ha pasado pero existe una que jamás voy a olvidar es que cuando estaba graduándome de bachiller por ser el 2domejor índice académico debía hablar por el micrófono delante de todos y pedir los títulos de cada uno de nosotros yo debía decir que nos otorgaran el título de bachiller en ciencias y por mi nerviosismo termine diciendo que nos dieran el título de técnico superior, en mi mundo ya yo me había graduado de TSU y todo jajajaaj
English
¿ What was the biggest shame during your time as a student?
Look, if there is anything I have gone through in my student days it is shame hahaha, I am surprisingly clumsy and everything has happened to me but there is one that I will never forget is that when I was graduating from high school for being the 2nd best academic index had to speak into the microphone in front of everyone and ask for the titles of each of us I had to say that we were awarded the title of bachelor of science and my nervousness ended up saying that we were given the title of senior technician, in my world I had already graduated from TSU and everything hahahahaahahaha.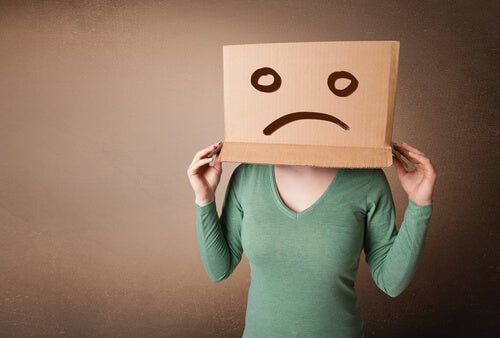 Spanish
¿Recuerdas una anécdota divertida con un profesor?
Bueno suelo llevarme muy bien con todos mis profesores y cuando no era si vaya era porque eran bien malos jajaja, pero había una en la universidad que jamás se aprendió mi apellido, a la hora de que preguntaba algo y decía que podría decirme tu quintana de lo que opina tu compañera todo el salón quedo en silencio pues no existía ninguna quintana jajaja, después de media hora dijo mi nombre y yo toda perdida dije pero aja profe ese no es mi apellido es quintero pero nunca se lo aprendió toco acostumbrarme ya que por un año fui keilis Quintana y no keilis Quintero para ella
English
¿Do you remember a funny anecdote with a teacher?
Well I usually get along very well with all my professors and when I didn't, it was because they were very bad hahaha, but there was one in the university that never learned my last name, when she asked me something and said that she could tell me your quintana of what your classmate thinks, the whole room was silent because there was no quintana hahaha, after half an hour she said my name and I all lost I said but aha teacher that is not my last name is quintero but she never learned it and I had to get used to it because for a year I was keilis Quintana and not keilis Quintero for her.
Spanish
¿Si tuvieras que elegir entre trabajo y estudio, que harías?
Si tuviera que elegir creo que sería estudiar, amo aprender, amo tener miles de cosas y contenido para memorizar y escribir, pero sin apoyo económico es prácticamente imposible y horita ya tengo otras prioridades, tengo a mi bebe y esta ocasión elegiría trabajar para darle todo a mi hijo, pero estoy segura que lucharía por hacer ambas
English
¿ If you had to choose between work and study, what would you do?
If I had to choose I think I would study, I love to learn, I love to have thousands of things and content to memorize and write, but without financial support is practically impossible and now I have other priorities, I have my baby and this time I would choose to work to give everything to my son, but I'm sure I would fight to do both.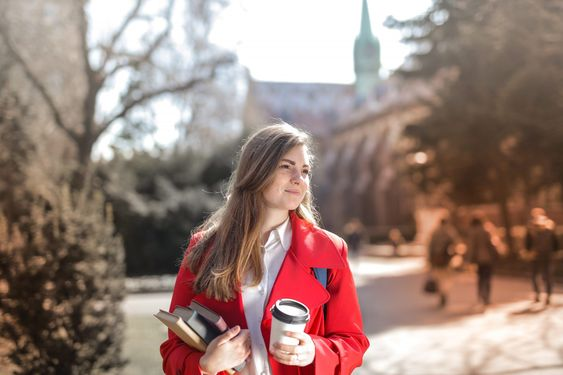 Spanish
¿Cómo fué tu primer beso? || How was your first kiss?
No lo recuerdo muy bien, tenía 14 años de edad y unos amigos del liceo se nos acercaron a mi amiga y a mi para decirnos algo y terminaron dándonos un pequeño y rápido pico, el cual fue todo un juego y se fueron después de ver nuestros disgusto
English
¿How was your first kiss? || How was your first kiss?
I don't remember it very well, I was 14 years old and some friends from high school approached my friend and I to tell us something and ended up giving us a quick little peck, which was all a game and they left after seeing our displeasure.
Spanish
Dime 3 cosas por las cuales te mantienes en Hive y Regala una frase para inspirar
Hive me inspiro e incluso ayudo a conocerme mejor, al ver cualidades y destrezas que había en mi y no tenia que existía, puedo ser yo misma y lo mejor de todo que conocí personas tan maravillosas el cual brindan su apoyo al contenido que realizas con tanto amor y esfuerzo, a todas las personas que recién comienza, les quiero decir " Hagan lo que más les apasiona y nunca se rindan no todos los días son iguales pero siempre hay un día para crear y aprender, se persistente y constante"
English
Tell me 3 things why you stay at Hive and Give a phrase to inspire me
Hive inspired me and even helped me to know myself better, to see qualities and skills that were in me and did not have to exist, I can be myself and best of all I met such wonderful people which provide support to the content that you do with so much love and effort, to all people who just started, I want to say "Do what you are most passionate about and never give up not every day is the same but there is always a day to create and learn, be persistent and constant".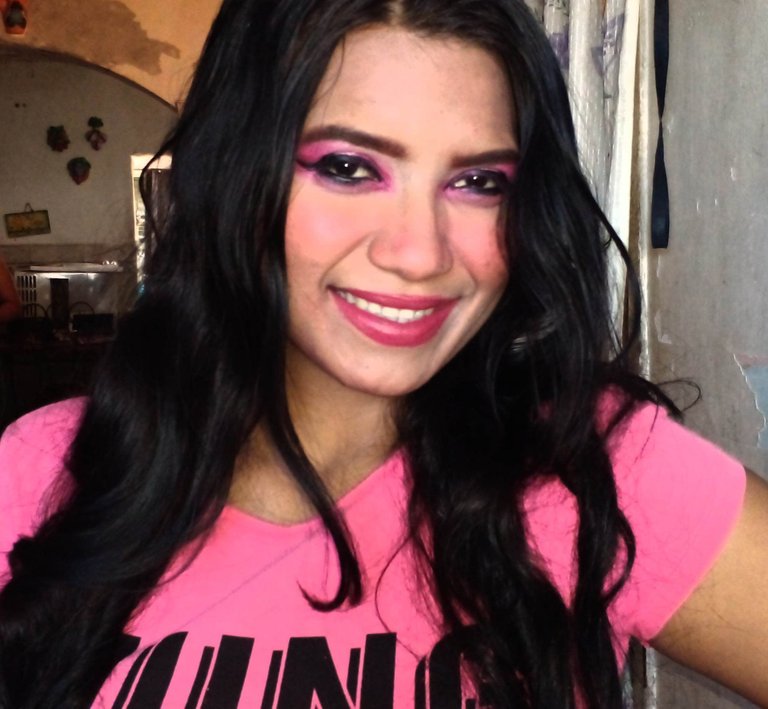 Spanish
Bueno queridos amigos hemos llegado al final espero de todo corazón que te haya gustado, como siempre quiero date las gracias por quedarte a leer y regalarme un ratico e tu tiempo, hasta la próxima
English
Well dear friends we have reached the end I hope with all my heart that you liked it, as always I want to thank you for staying to read and give me a little bit of your time, until next time.