MARBLE CAKE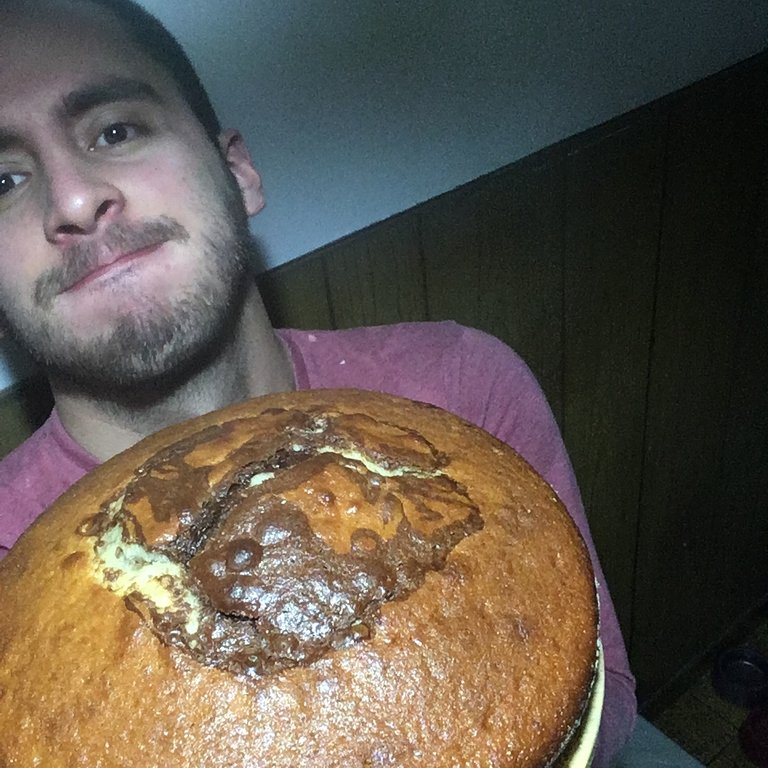 Hello dear friends. Today i'd love to share with all of you one of my favorite recipes. This marble cake is so good that I cannot even put it into words, you just have to try it at home and see for yourself what I mean. It's very easy to do and as usual, I'm gonna show you how I made it, step by step and with pictures so you can easily do it at home. Hope you guys like this recipe and if you do please let me know cause I love reading your comments.
Let's start with the ingredients...
INGREDIENTS
Self raising wheat flour (1 1/2 cup)
Sugar (1 cup)
Milk (1 cup)
Vegetable oil (1/2 cup)
Eggs (2)
Chocolate (100 g)
Vanilla essence (1 teaspoon)
PROCESS
For a moment i was worried i couldn't find the perfect chocolate and i was about to give up but then i went to the gas station and i found it there. This one's perfect.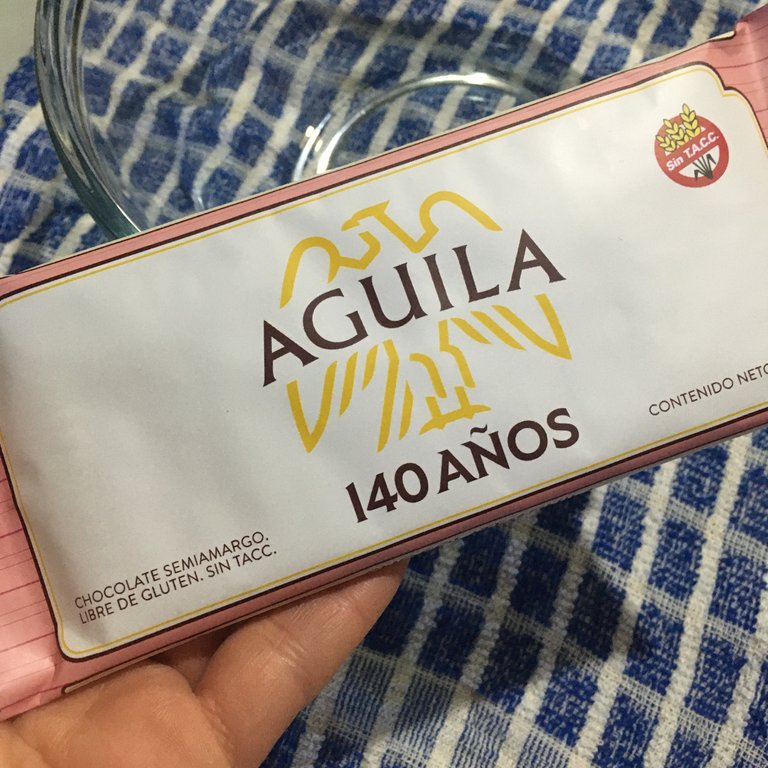 First thing is to mix the eggs with the sugar.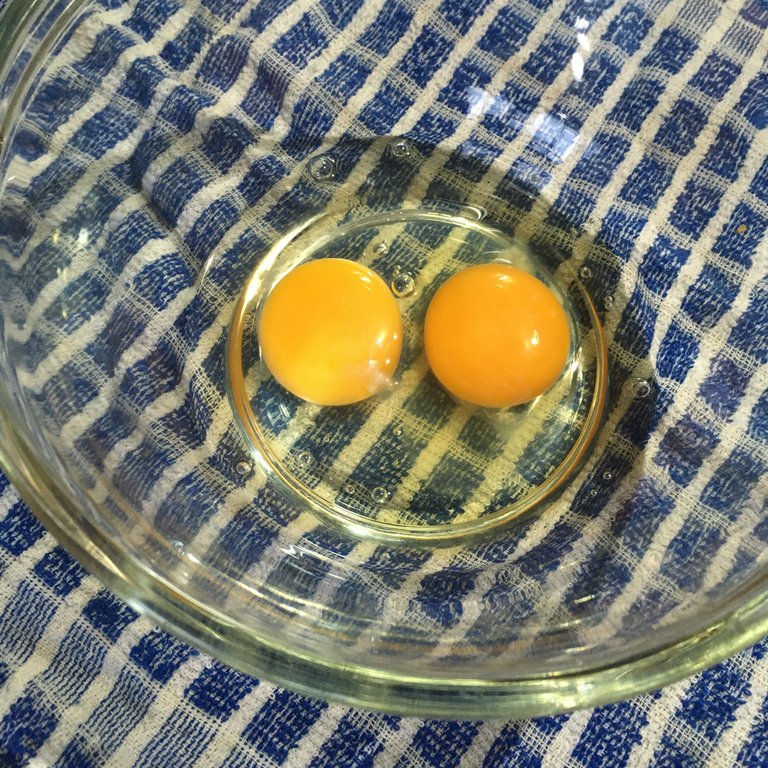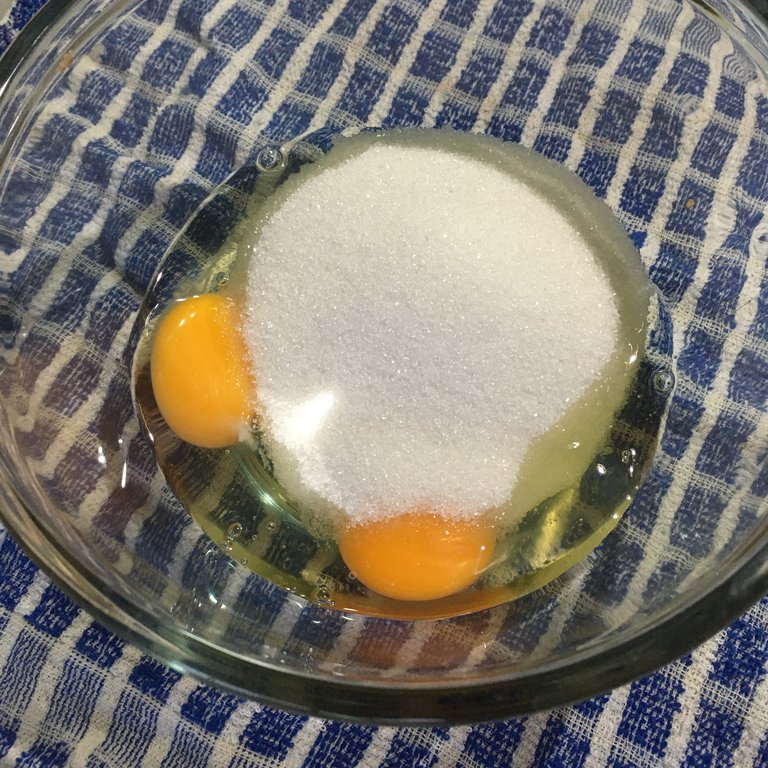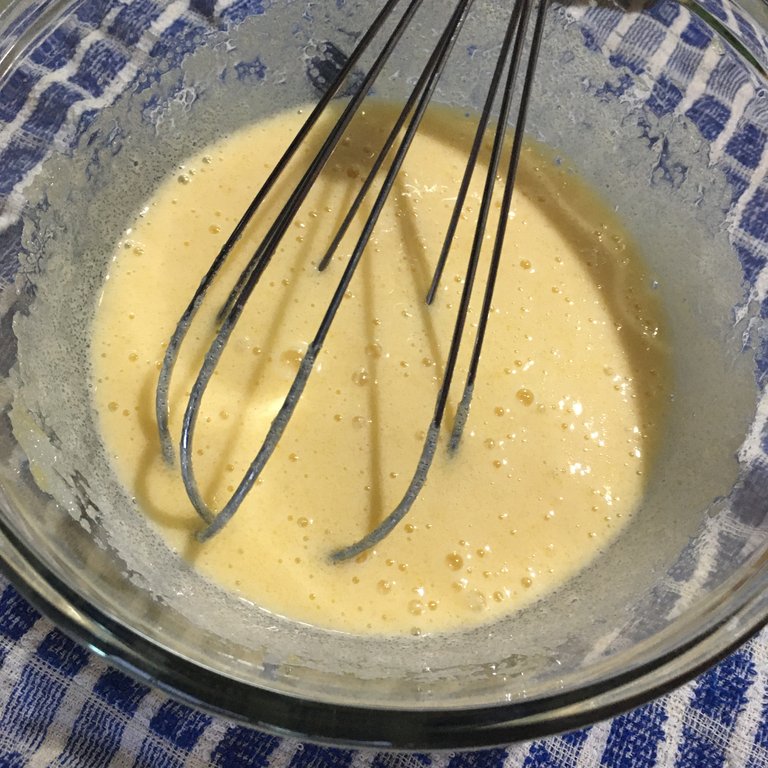 Now we have to add the milk slowly while mixing.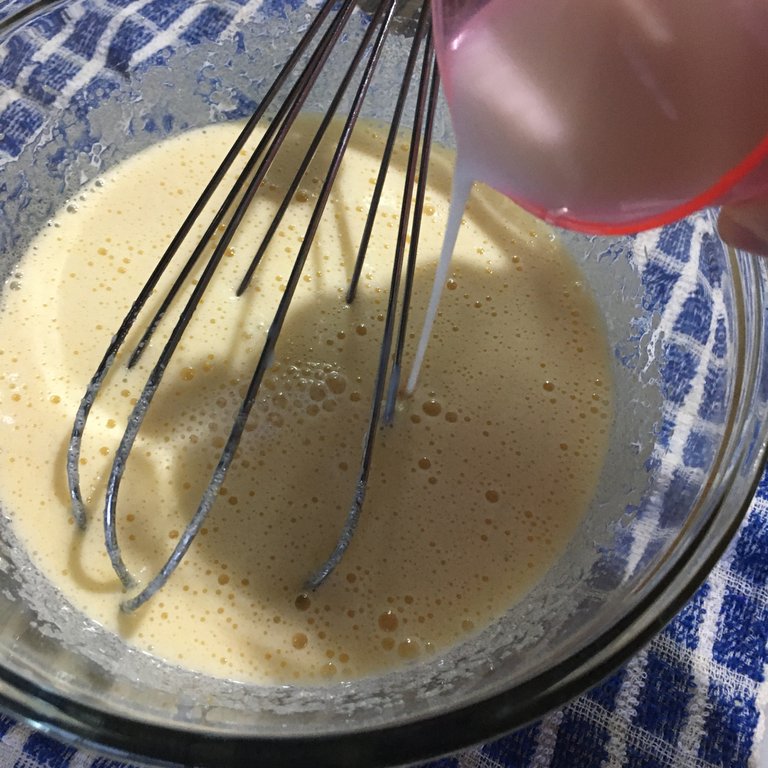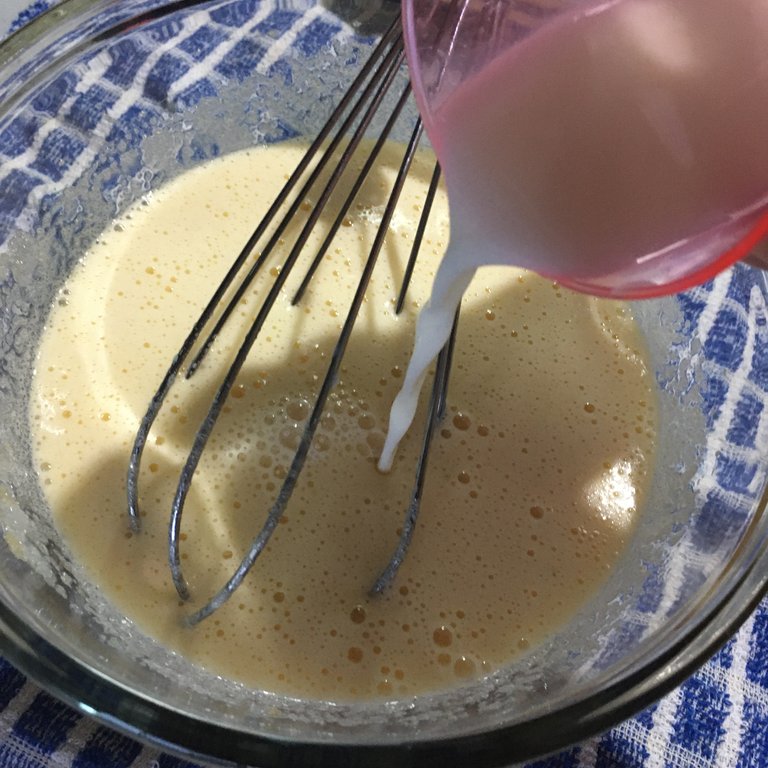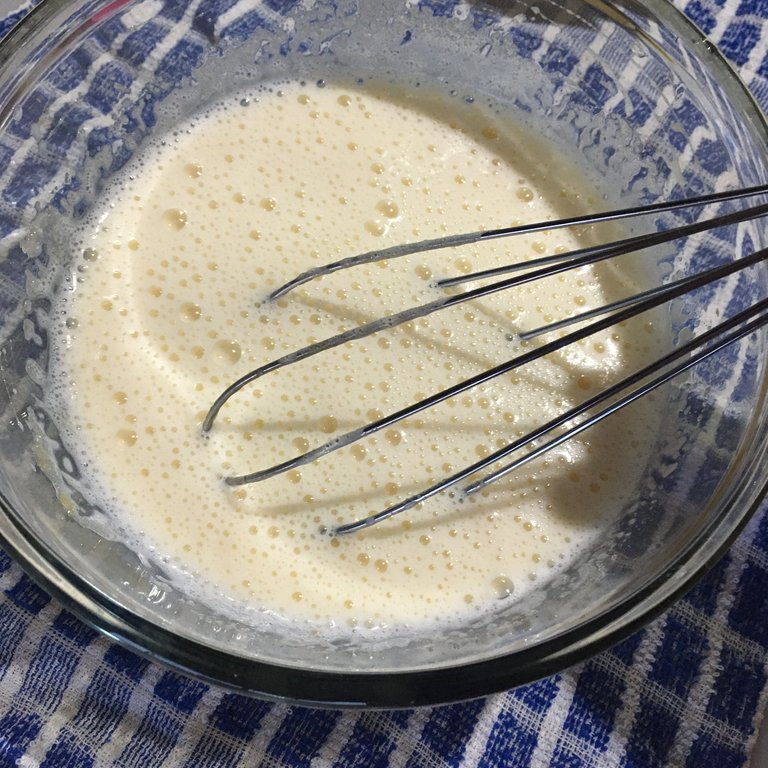 A little vanilla never hurt. It gives this cake a delicious taste.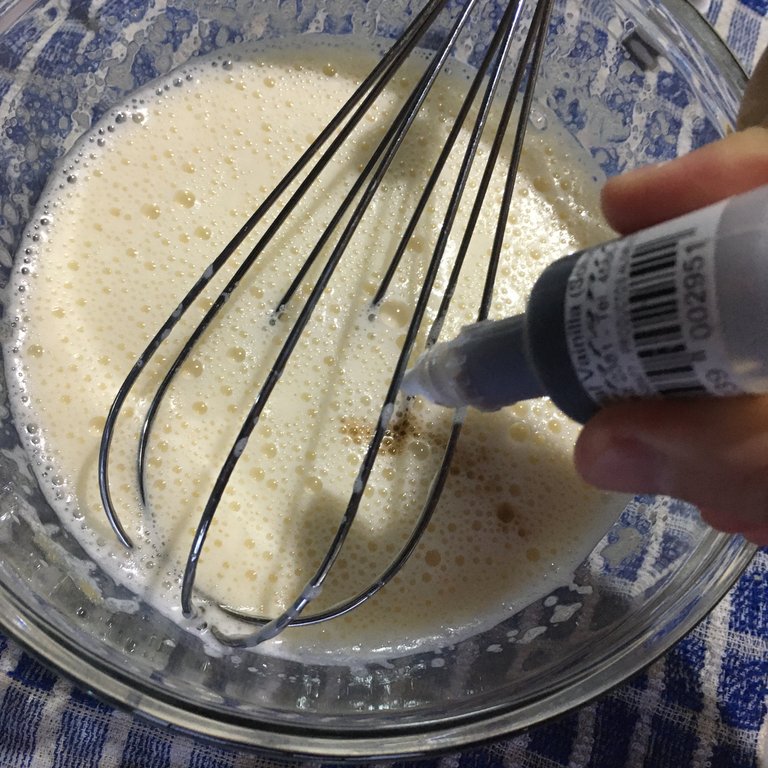 Now it's time to add the oil...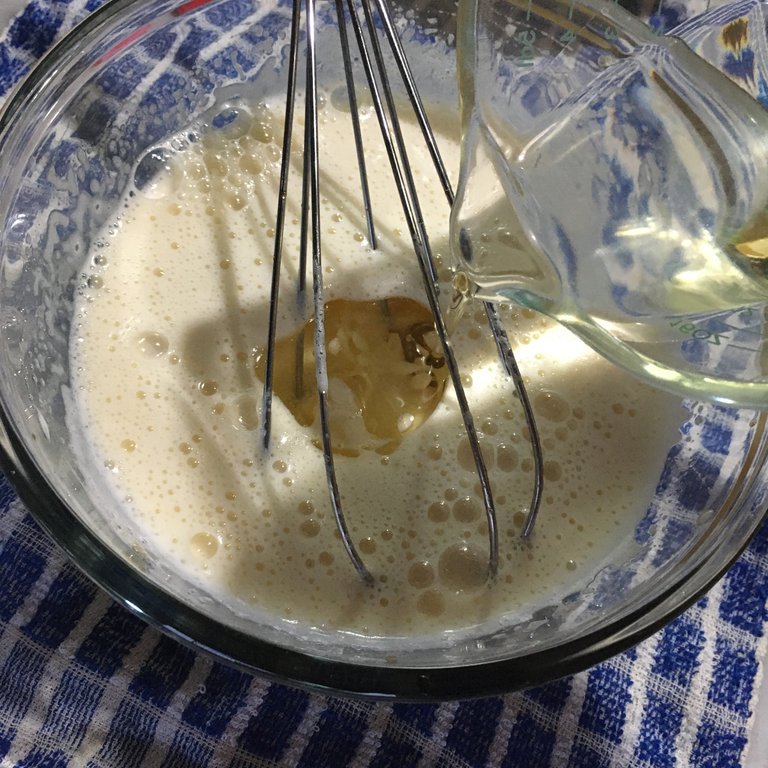 Wheat flour and mix well until there are no lumps.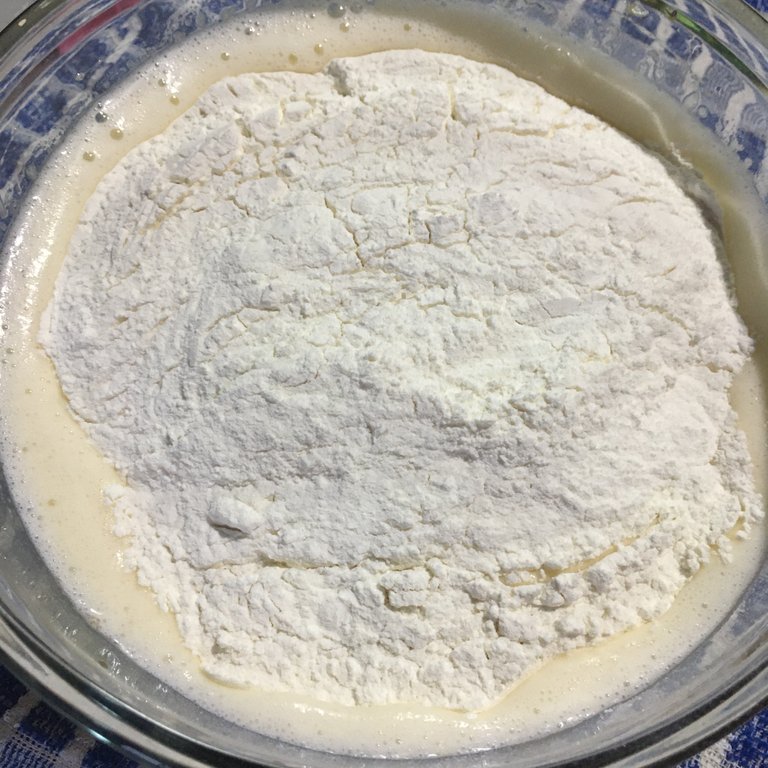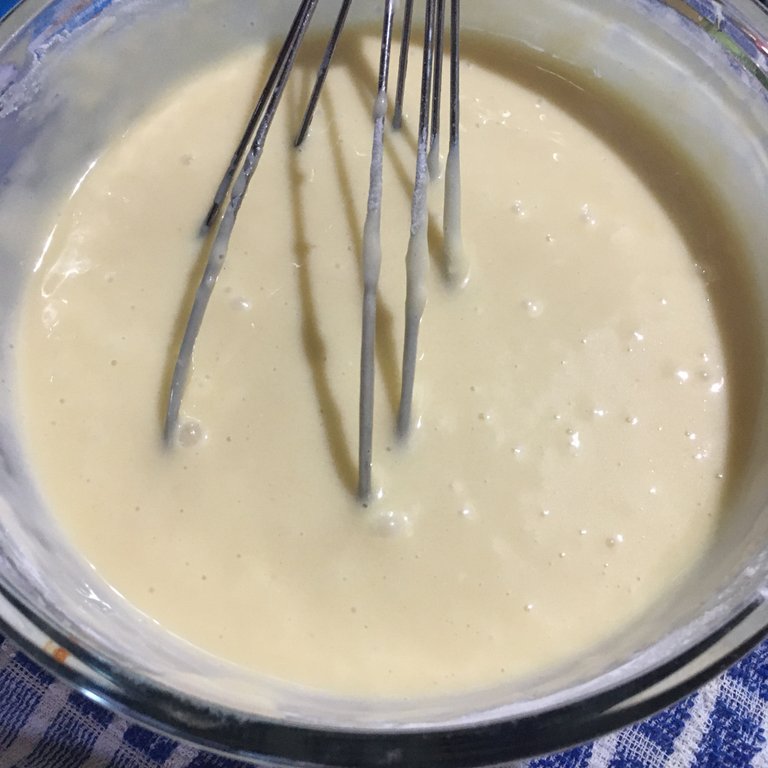 Now it's time to melt the chocolate. I melt it putting it on a cooking pot with a bit of milk until it melts completely.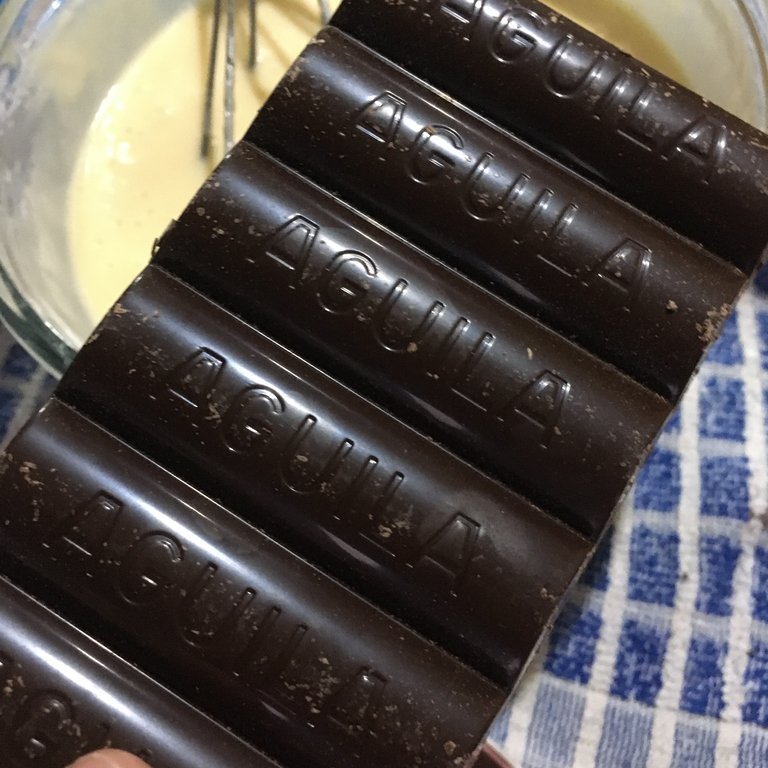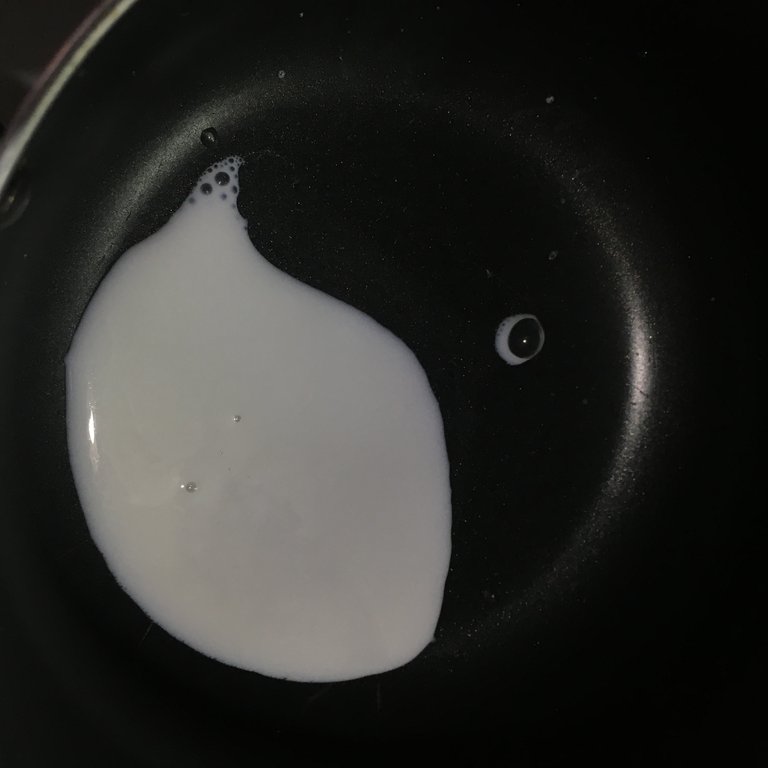 Grab a bowl and add 1/3 of the mix and add the melted chocolate and mix well.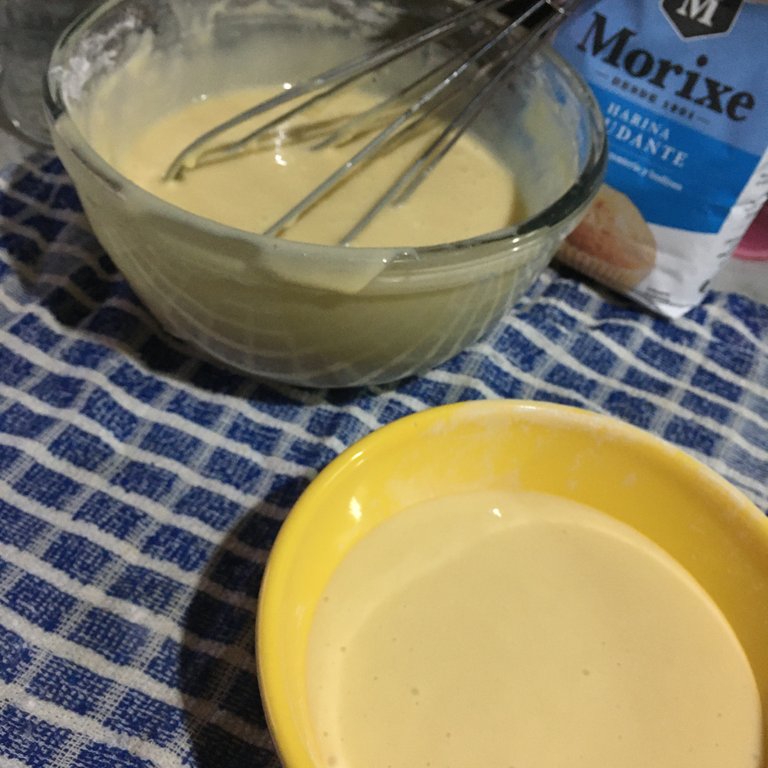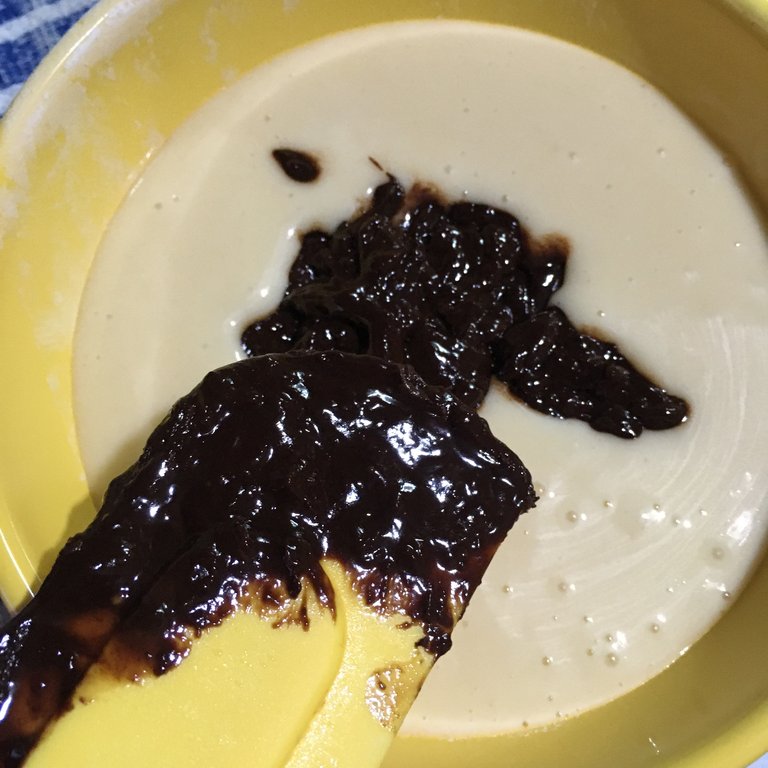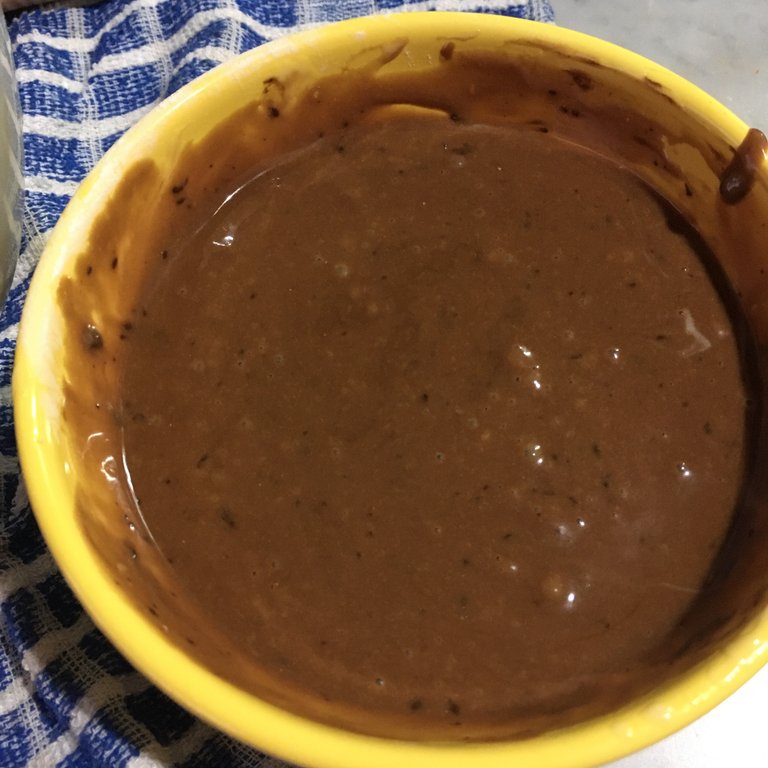 Grab your cake mold and add some oil and then wheat flour all over its surface, this will help the cake to not stick to the mold and that way we're not only gonna have a delicious cake but also a pretty good looking one.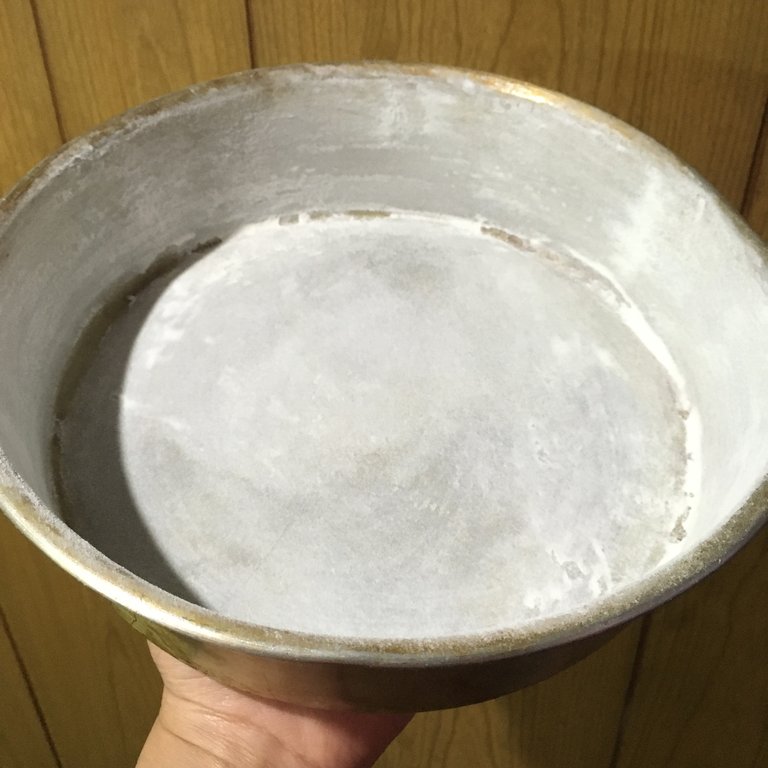 First add the mix without chocolate and then the one with chocolate adding it in different places, it doesn't have to be in one place in particular. Put it into the oven at 180 degrees for about 45 minutes and that will be enough for it to be ready. Remember to stick a knife or something else in the center of the cake and if it comes out clean, the cake is ready.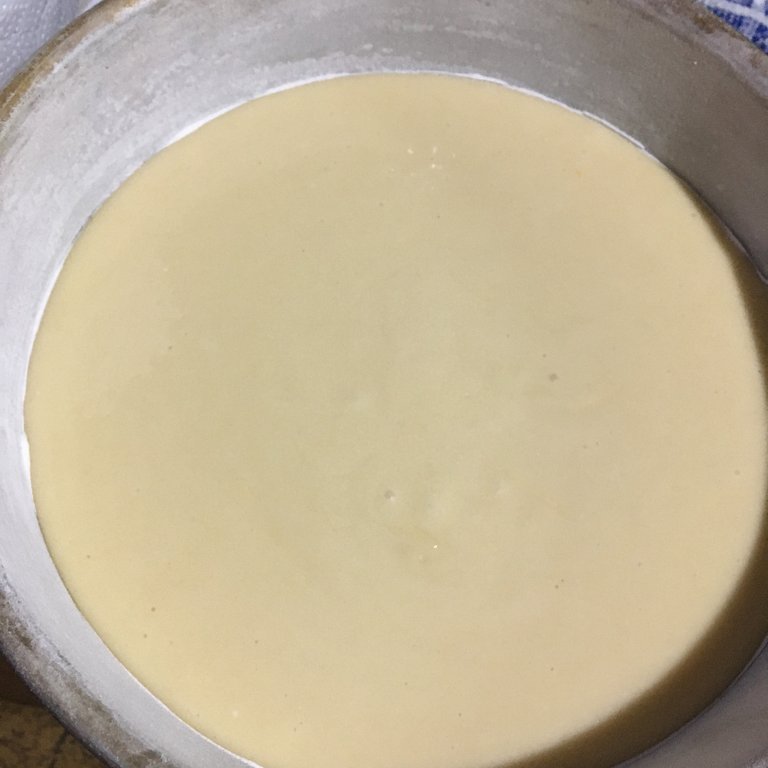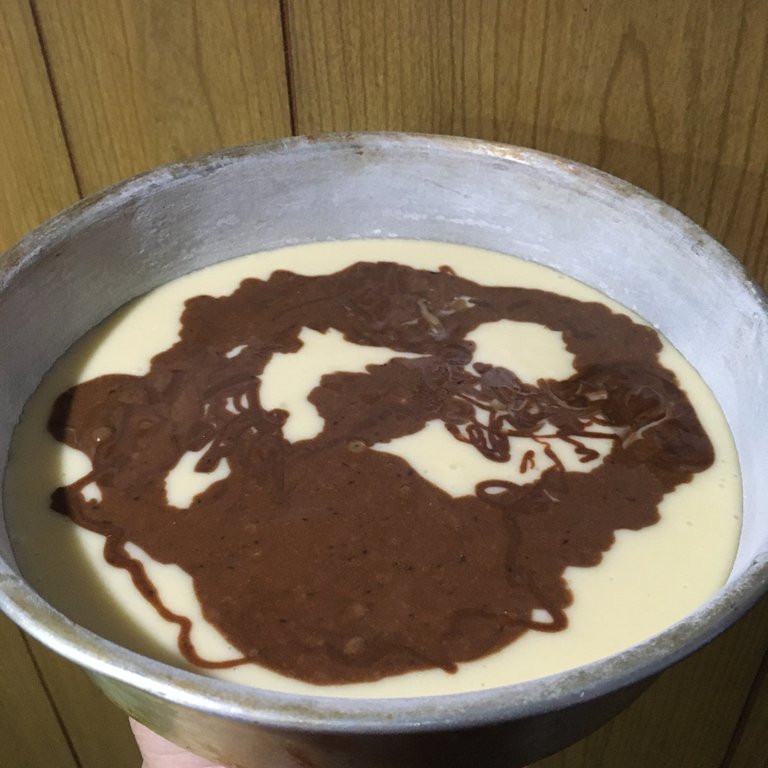 47 minutes later, this is how beautiful the cake looks.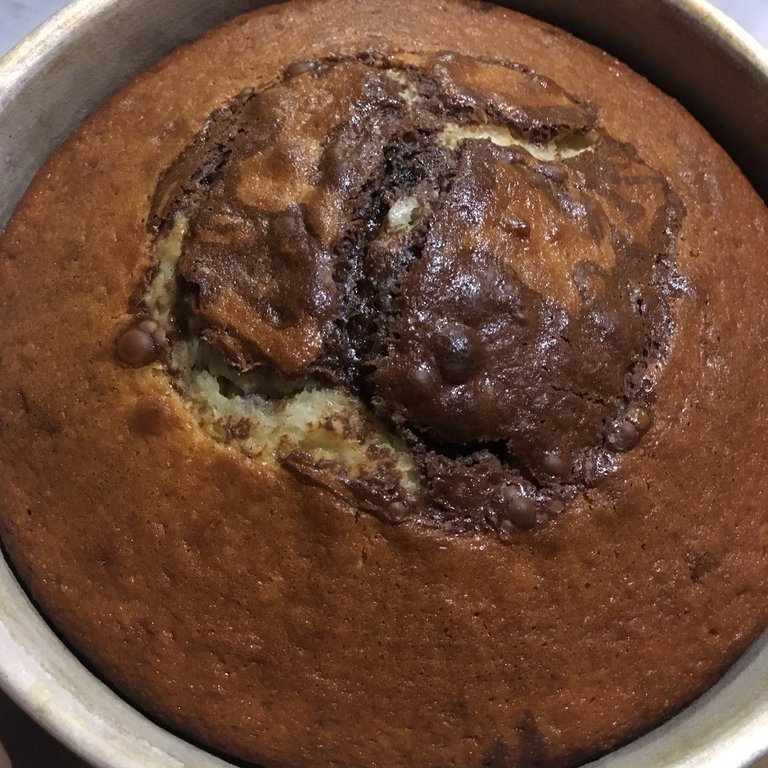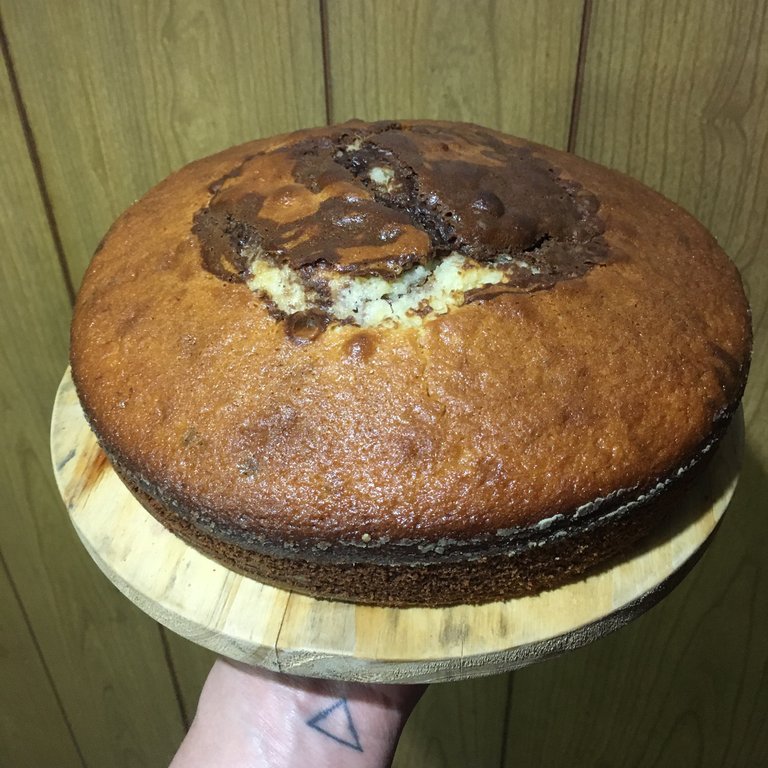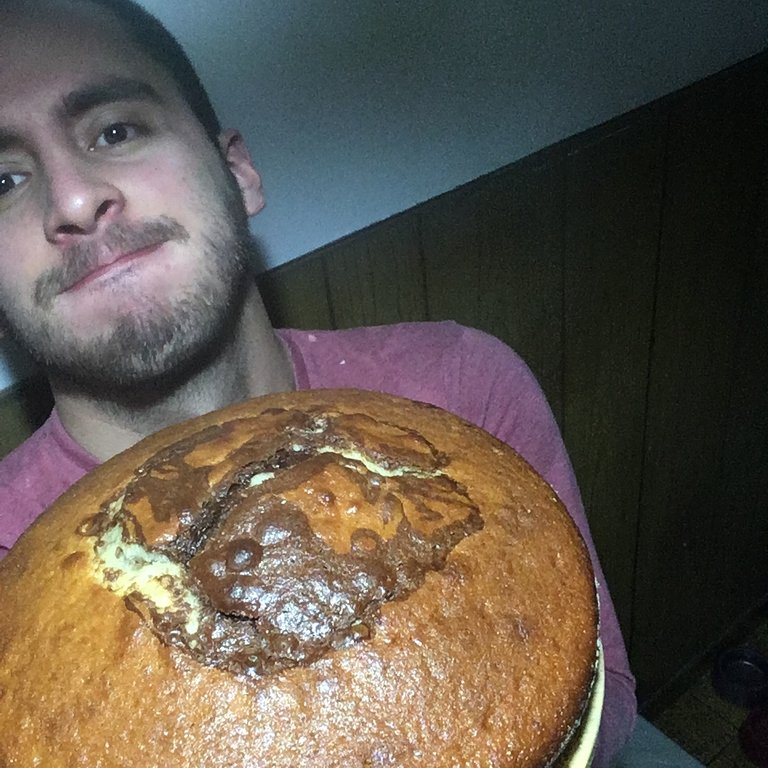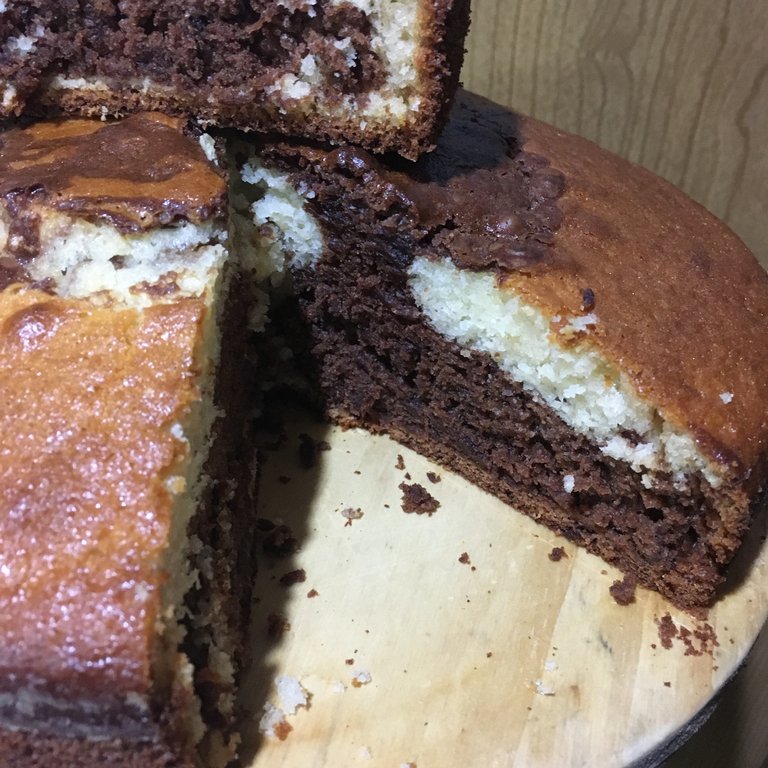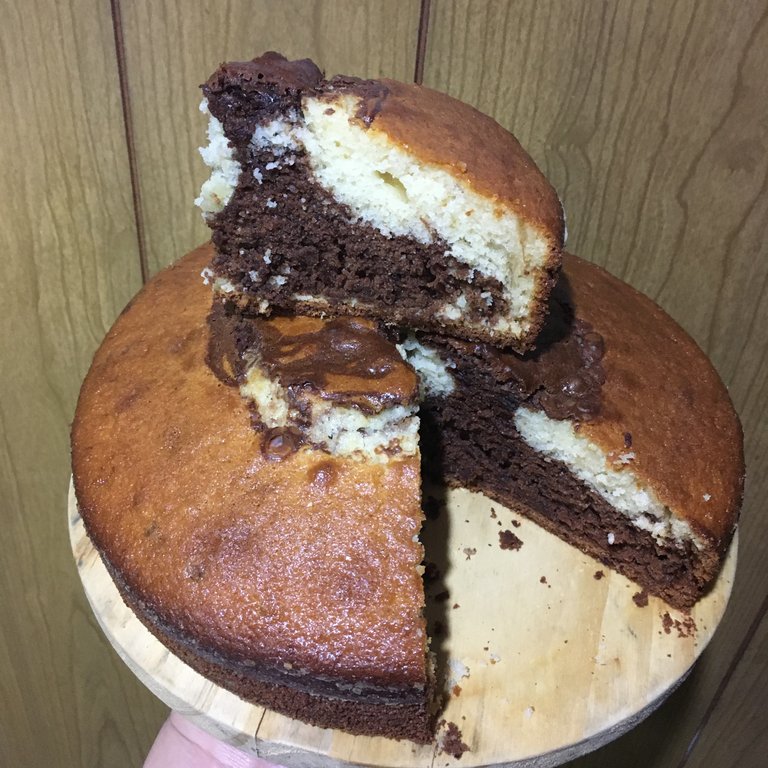 Let me know what's your favorite cake cause I might need some inspiration for future recipes.
Hope you guys enjoyed this recipe, i surely did while creating it. Hope you're all having a nice week. Until next time. <3
ANDY.