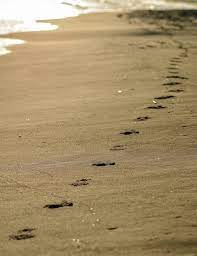 You left footprints on my path.
In my life you walked the paths
that marked each event,
and you were always presenty at any given
moment of my future and time,
sometimes honey-flavored
and others to lime.
Your examples were left to be followed
and they turn out to be indelible,
and in all those experiences
your life and your teaching
were just incredible.
You will be like my reference book
that in silence I will read every day,
and that will help me
for me to continue as I may.