Hello Hiveians☺☺☺
Hope all is good☺☺☺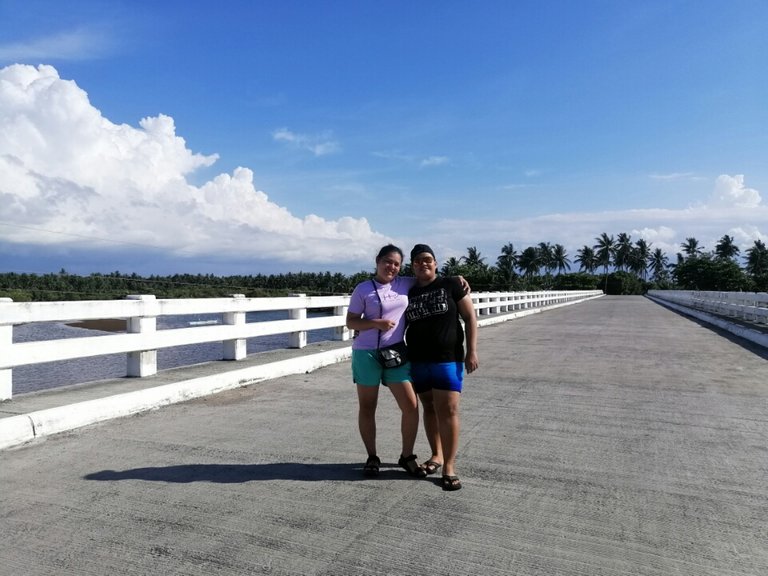 A day with my sister @flordecar26 is "priceless". It's been so long since we bond each other. Were both busy in oir work, thats why we didnt have time to chillax or bond. But last saturday was a blast. We had the time to enjoy and have fun with each other. Thanks to her boyfriend kuya @jearo101 for bringing me at there place and ofcourse with together with my sister. We gone into there popular what so called "Balwarte". Thats the bridge were Me and my sister @flordecar26 located as kuya @jearo101 took us a photo. The said place is beautiful as well as the fresh air is refreshing. We dont care if its so hot. We continue taking up pictures.☺☺☺
I called it our day. As were doing this, I missed the time thay we are still little. We always bond just in house only. Were like tom and jerry. But we always make up together. Maybe thats what really sisters are. I love her so much. Now that we dont have a mother anymore, I thank my sister for being there. She seems our mother now since shes the one who taking care of us since mother left. I know she's already tired but she didnt stop to took care of us. Im blessed to have a sister like her. Maybe someday I can give back the hardships that she gave to us. For now all I can give to her is to love and support her always.😙😙❤ Thats it. I almost crying. So I need to stop already. See your on my next blog.
Before this blog end, I would like to say thank you again for all those users who supported me from the very start. And ofcourse to all my hiveians family. You are already part of my everyday life. Keep safe always and God bless.☺☺☺
Keep Fighting and Believing for God is good all the Time😚😚😚
Thank you and God Bless. Take Care always!!!
truly yours,