Breakfast In Larnaca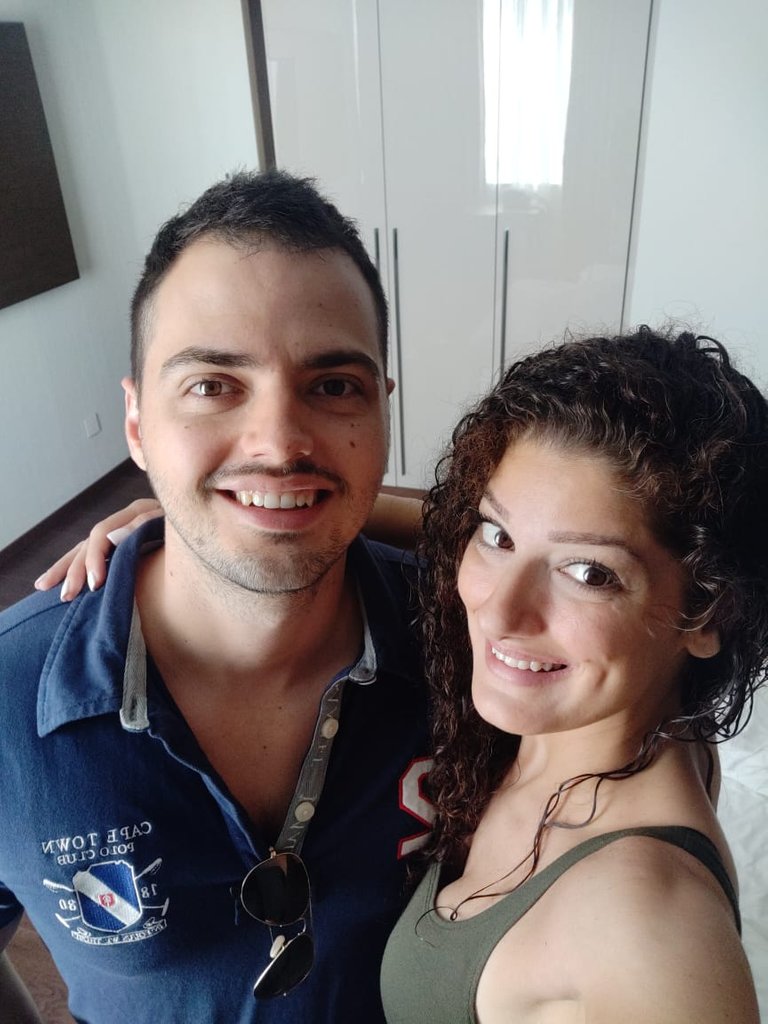 Breakfast was included in our stay at the hotel in Larnaca.
The hotel had a great selection of breakfast foods and the food was definitely quality. The selection included cold meats and cheese, to pastries and fruit.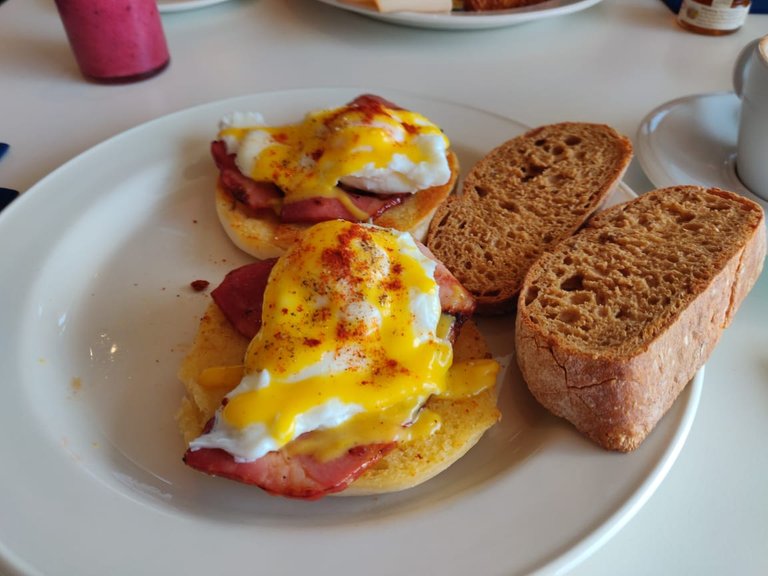 Eggs Benedict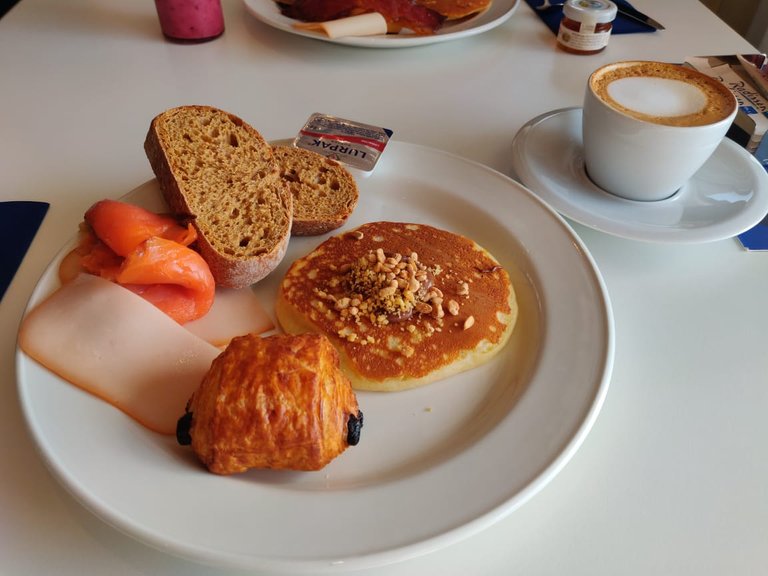 I ordered Eggs Benedict and also got a side plate of pancakes with Nutella... it was amazing! I also had 2 cups of cappuccinos which were delicious.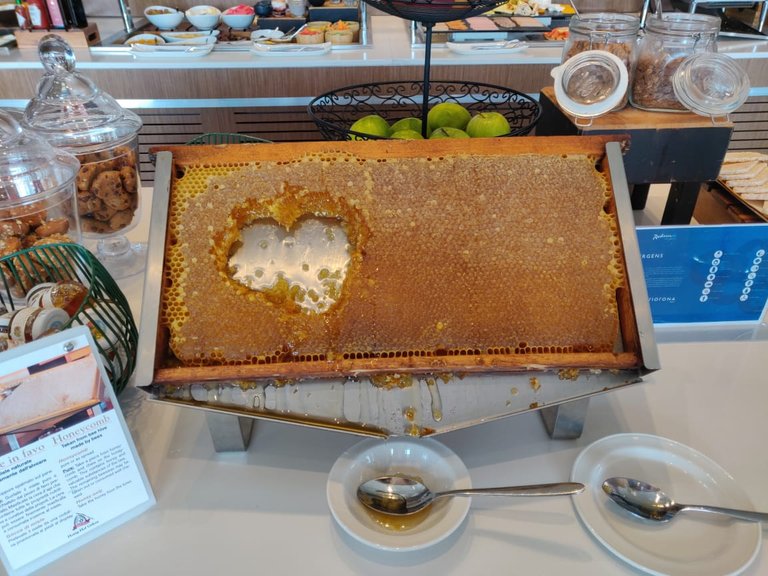 Honey from real honeycomb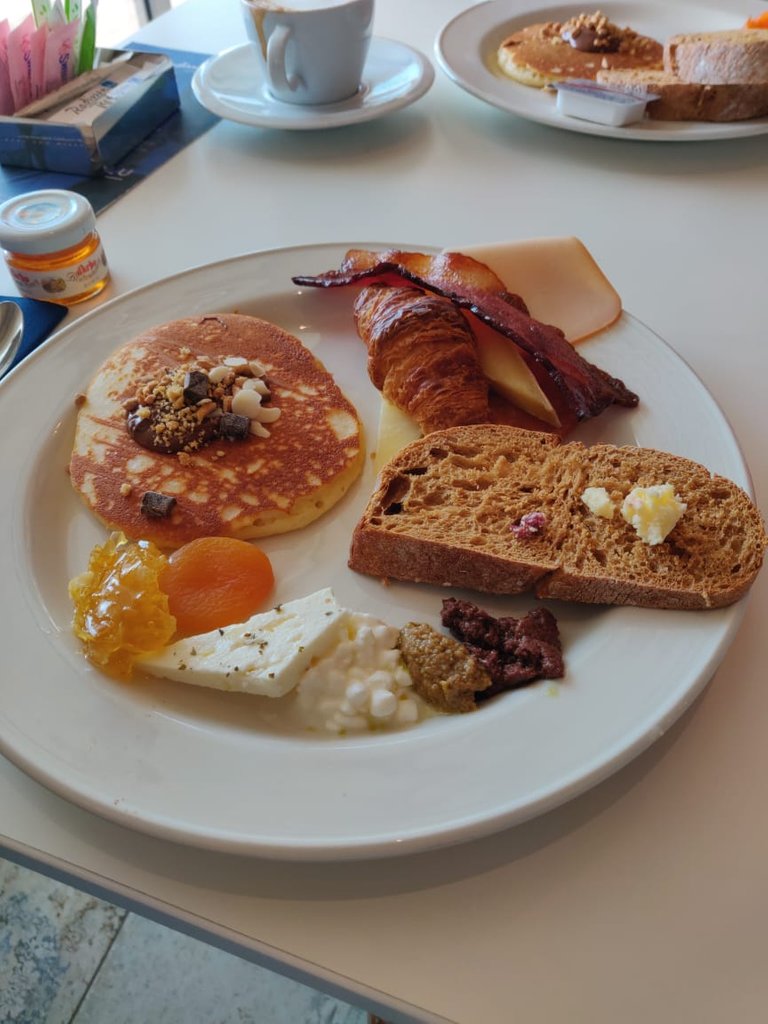 They also had chef's who were cooking omelettes and/or pancakes.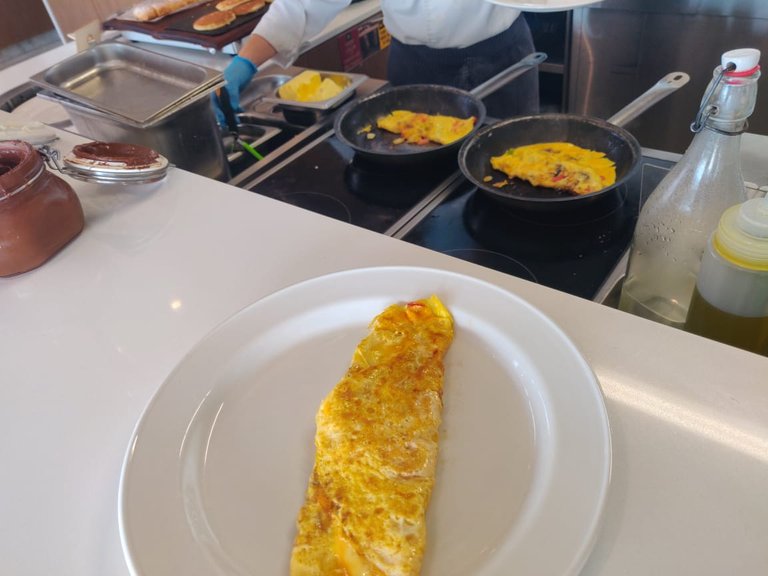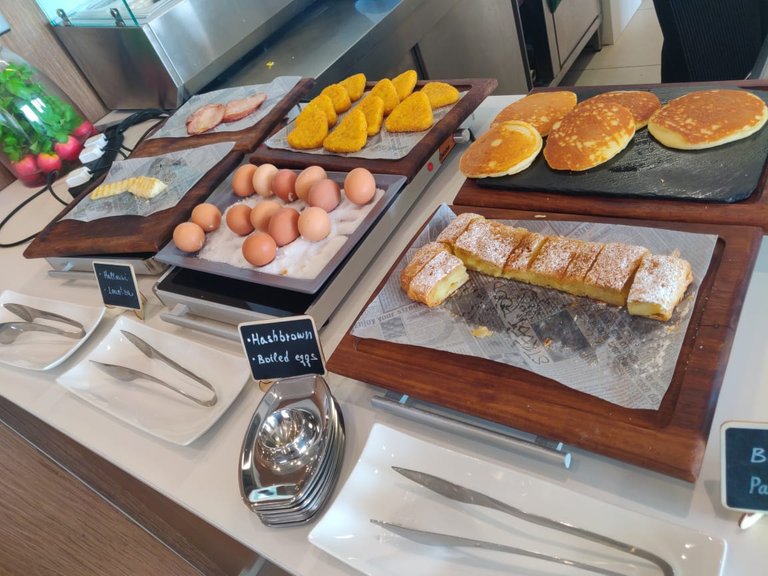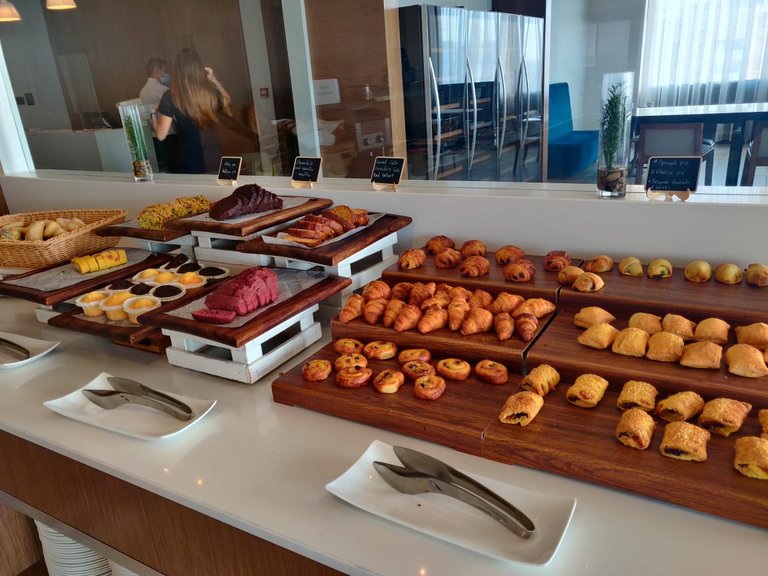 Later we would be checking out of the hotel, but we still stayed and swam in the pool. In my next post, I will show our pics of us swimming in the pool.