Hola amigos de Hive, espero que este día les sea lleno de muchas bendiciones y éxito. Esta semana que culmino, me puse a ver fotos de mis amigos de la universidad, causándome mucha nostalgia y sentimiento, el ir a la universidad era una forma de escape, a lo mejor a muchas personas les fastidiara, o no les gustara, pero a mí, me hacía feliz, y ahora que estamos en cuarentena, lo extraño más que nunca.
Hello friends of Hive, I hope this day will be filled with many blessings and success. This week that I finish, I started to see pictures of my friends from the university, causing me a lot of nostalgia and feeling, going to the university was a way of escape, maybe a lot of people will be annoyed, or won't like it, but for me, it made me happy, and now that we are in quarantine, I miss it more than ever.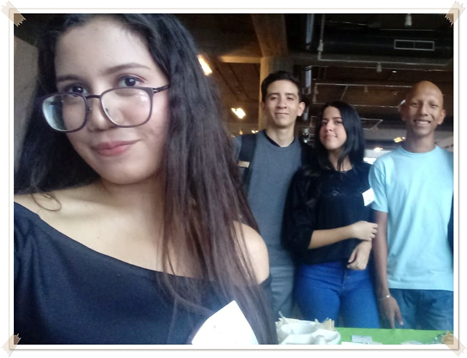 Editado en PhotoScape
Iniciando la universidad me topé con personas que no eran las correcta, por lo tanto me sentía incomoda y un poco frustrada porque no me apoyaban ni me entendían, luego al pasar los días, conocí a una chica, llamada "Mariana" ella es una persona increíble, inteligente y hermosa, convirtiéndose en mi amiga de confianza, donde ambas nos apoyamos mutuamente, ayudándonos en asignaciones o moralmente, una de las cosas que admiro de ella es su humildad, es una persona que se preocupa por los demás, siempre esta atenta, y eso realmente es admirable, gracia a ella conocí al resto de las chicas del grupo, que poco a poco me ayudaron a integrarme, sintiéndome realmente cómoda y con la libertad de expresarme. No recuerdo con exactitud, como llegue a ser tan amigos de los de Informática, en gran razón fue por mi amiga Mariana, su hermana es profesora de Informática y por ende le daba clase a los del primer semestre, Mariana y yo solíamos ir a su clase, y fue ahí donde los conocí, jamás me arrepentiré de haberlos conocido, son personas realmente inteligentes y agradables, gran parte de vivir experiencias lindas fueron gracias a ellos. La vida universitaria realmente me estaba agradando, me sentía segura, cómoda, rodeada de personas que realmente apasionada y leal..
When I was starting college I met people who were not the right ones, so I felt uncomfortable and a little frustrated because they did not support or understand me, then as the days went by, I met a girl, named "Mariana" she is an incredible person, intelligent and beautiful, becoming my trusted friend, where we both support each other, helping us in assignments or morally, one of the things I admire about her is her humility, she is a person who cares about others, she is always attentive, and that is really admirable, thanks to her I met the rest of the girls in the group, who little by little helped me to integrate, feeling really comfortable and with the freedom to express myself. I don't remember exactly how I became such good friends with the computer science students, it was because of my friend Mariana, her sister is a computer science teacher and therefore she taught the first semester students. Mariana and I used to go to their class, and it was there that I met them, I will never regret having met them, they are really intelligent and nice people, a great part of living beautiful experiences was thanks to them. The university life was really pleasing to me, I felt safe, comfortable, surrounded by people who were really passionate and loyal.
---
---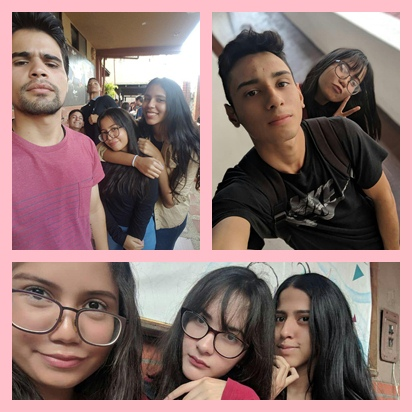 Editado en PhotoScape
---
---
A veces deseaba no ir a la universidad, y eso era gracias a algunos profesores, realmente no les gustaba dar clases, no tenían ningún interés de enseñar, solo llegaban al salón a exigirnos mil cosas, y no daban clases, no aportaba ningún conocimiento, por lo tanto tenías que resolver tu solo, y si no era como el dictaba, en definitiva descalificabas, por ende tenías dos opciones, "o volverla a ver en el semestre siguiente" "O pagar la materia" . Hay muchos profesores que lo hacen al propósito para que tu pagues la materia, eso en ese momento me causaba mucha frustración, y más cuando realmente te consideras una persona responsable y estudiosa, y con todas las ganas de aprender y progresar como estudiante, tuve que enfrentarme con algunos profesores así, que en definitiva me desanimaba mucho, causándome no querer ir a la universidad a ver "clases con ellos" pero por otra parte se encontraban los profesores apasionado a su profesión, nos motivaban hacer cosas nuevas, realmente he aprendido muchas cosas gracias a ellos, guardando muchas experiencias bonitas en clases, esa era la razón de impulsarme a seguir mi carrera, y que a pesar de las circunstancia, ellos me ensañaron a ser apasionada con mi carrera, hacer las cosas con mucho esfuerzo y amor.
Sometimes I wished not to go to the university, and that was thanks to some professors, they really did not like to teach, they had no interest in teaching, they only came to the classroom to demand a thousand things, and did not teach, did not provide any knowledge, so you had to solve your own, and if it was not as he dictated, ultimately disqualified, therefore you had two options, "or see it again in the next semester" "Or pay the matter. There are many teachers who do it on purpose so that you pay for the course, that at that time caused me a lot of frustration, and more when you really consider yourself a responsible and studious person, and with all the desire to learn and progress as a student, I had to face some teachers like that, which ultimately discouraged me a lot, causing me not to want to go to the university to see "classes with them" but on the other hand there were the teachers who were passionate about their profession, they motivated us to do new things, I really learned many things thanks to them, keeping many beautiful experiences in classes, that was the reason to push me to follow my career, and that in spite of the circumstances, they taught me to be passionate about my career, to do things with a lot of effort and love.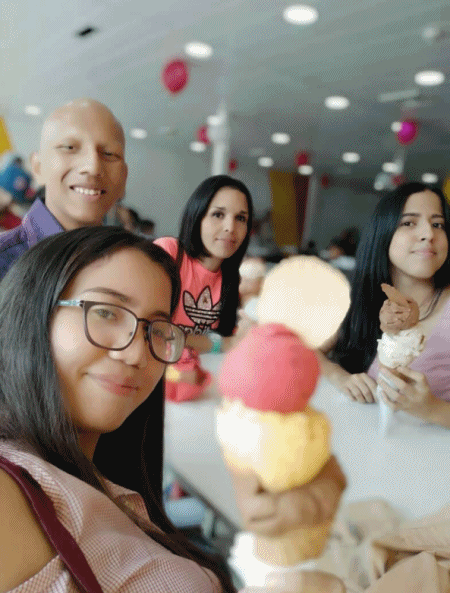 Editado en PhotoScape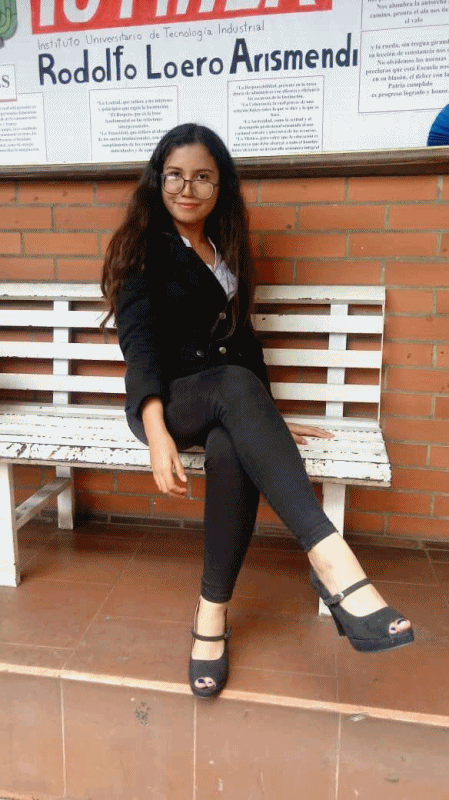 Editado en PhotoScape
---
---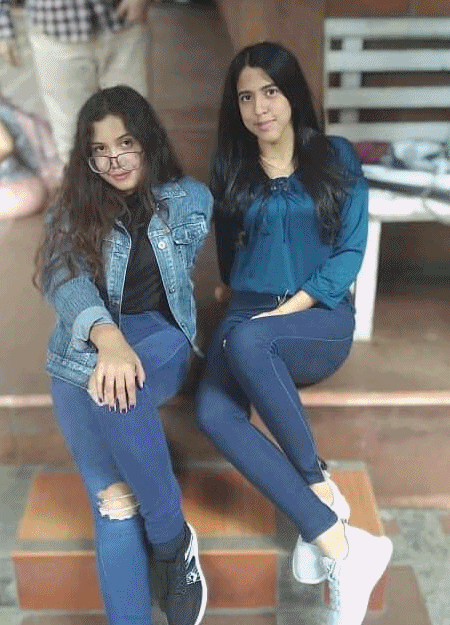 Editado en PhotoScape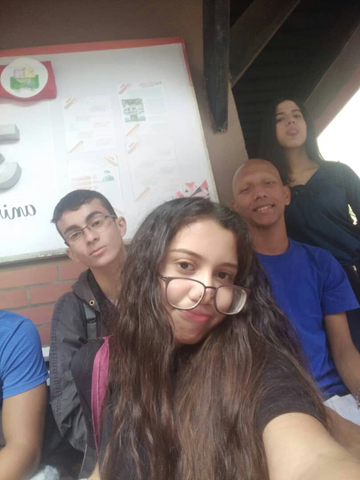 Mi vida universitaria se volvió una rutina, realmente cada día me levantaba con mucho ánimos, convirtiéndose en un escape, pero ¿Por qué? La mayoría del tiempo me sentía sola en casa, mi hermana mayor estudiaba lejos de casa por ende tuvo que vivir cerca de la universidad, y eso significaba que solo la podía verla los sábado y domingo, mientras que mis padres trabajan, y solo los podía ver en la noche cuando llegaban de sus deberes, mis otras dos hermanas tenían su propia rutina, la mayoría del tiempo me encontraba sola en casa, y con mas razón me animaba a ir a la universidad, mis amigos eran un gran apoyo para mi, y eso significaba mucho para mi, en cambio había días en que salia muy temprano de clase o entraba muy tarde a clases, donde tenia un espacio de tiempo libre, si quería desahogarme, iba directamente a casa de mi amiga Paola ( Es amiga mía desde 1er año de barchillerato) Nos quedábamos horas y horas hablando, ella mas que nadie me entendía, y su casa era un refugio para mi, como lo era mis amigos de la universidad, esto volviéndose algo rutinario, al menos una vez a la semana visitaba a mi amiga Paola, para charlar o saber como estaba.
My college life became a routine, really every day I woke up with a lot of encouragement, becoming an escape, but why? Most of the time I felt alone at home, my older sister studied far from home so she had to live close to the university, and that meant that I could only see her on Saturdays and Sundays, while my parents worked, and I could only see them at night when they came home from their homework, my other two sisters had their own routine, most of the time I was alone at home, and even more so I was encouraged to go to university, my friends were a great support for me, and that meant a lot to me, instead there were days when I left class very early or entered it very late, where I had a space of free time, if I wanted to vent, I went directly to my friend Paola's house (she is my friend since 1st year of high school) We stayed hours and hours talking, she more than anyone understood me, and her house was a refuge for me, as were my friends from the university, this becoming something routine, at least once a week I visited my friend Paola, to chat or know how she was.
---
---
Debo mencionar a dos personas que se volvieron mis amigos de confianza, que son realmente increíble, y que realmente agradezco a Dios por haberlos conocido, me han enseñado muchas cosas, me han apoyado mucho, siempre me acompañan a la parada del bus, ellos son Jose y Junior . Jose realmente es la persona mas fiel que he conocido, es una persona que trasmite felicidad, siempre esta sonriendo, siempre esta ahí para mi, para escucharme y aconsejarme, es espontaneo, y gracioso, sin duda es una persona que admiro, y que siempre admirare. Por otro lado esta Junior, el lo vengo a conocer en el 2 semestre, por pura coincidencia, empezamos a conocernos por mal amores, mutuamente nos aconsejábamos, pero definitivamente no funcionaron esos consejos, estuve ahí en los momentos mas difíciles de su vida, e igualmente el estuvo en los míos, saber que puedo contar con el para lo que sea, me genera una alegría inmensa, saber que poco a poco nuestra amistad vale oro, el es una persona que llena el salón de alegría, el sabe cuando estas triste y en un segundo te esta haciendo reír, el y mi amiga Mariana, son personas muy humilde, y no se cuantas veces lo he vuelto a decir, pero realmente son admirables, espero que en su vida se topen con amistades tan linda como las que tengo la suerte de tener.
I must mention two people who became my trusted friends, who are really amazing, and I really thank God for having met them, they have taught me many things, they have supported me a lot, they always accompany me to the bus stop, they are Jose and Junior. Jose is really the most faithful person I have ever met, he is a person who transmits happiness, he is always smiling, he is always there for me, to listen and advise me, he is spontaneous, and funny, without a doubt he is a person I admire, and I will always admire him. On the other hand there is Junior, I came to know him in the second semester, by pure coincidence, we began to know each other by bad loves, we advised each other, but definitely those advices did not work, I was there in the most difficult moments of his life, and equally he was in mine, to know that I can count on him for whatever, it generates an immense happiness to me, Knowing that little by little our friendship is worth gold, he is a person who fills the room with joy, he knows when you are sad and in a second he is making you laugh, he and my friend Mariana, are very humble people, and I do not know how many times I have said it again, but really they are admirable, I hope that in their life they will meet friendships as beautiful as those I am lucky to have.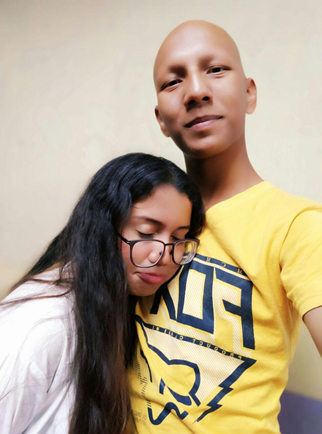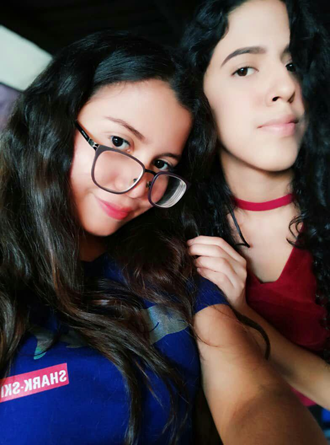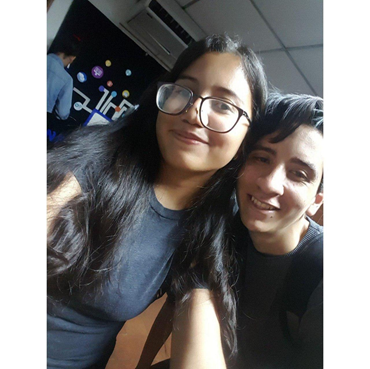 ---
---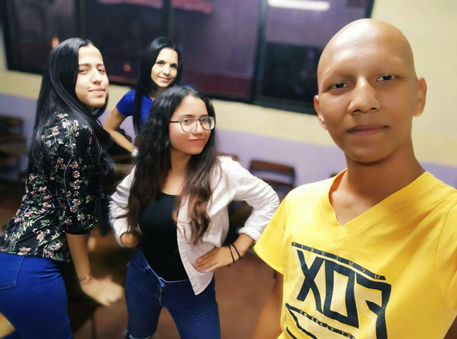 Ver clases virtuales, no se compara con ver clases presenciales, trato de ser buena estudiante, amiga e hija en casa, no quiero perder contacto con mis amigos, y trato de aprender muchas cosas que aportan mis profesores, a pesar de no ser lo mismo como en clases, ayudo a mi madre con los deberes de la casa, y con lo que pueda aportar, algo que me ha ayudado a seguir adelante, es ser constante y responsable, el tener apoyo incondicional de mi familia, que ahora la tengo reunida junto a mi, me trae una felicidad inmensa, hemos tenidos momentos inmemorable en esta cuarentena por nada del mundo cambiaría a mi familia ha sido y siempre sera mi refugio.
A pesar de que estamos en cuarentena, sigo manteniendo contacto seguido con ellos, por un momento no iba a ver clases virtuales, no tenia el dinero para pagar el semestre, pero gracias a mis padrinos, y algunos trabajos que hice, pude pagar gran parte del semestre, y gracias a la comunidad Hive, reúno para terminar de pagarlo, no saben cuanto agradezco a Dios por darme la oportunidad de trabajar en esta comunidad tan linda, agradezco enormemente el apoyo de ustedes. Hasta la próxima.
Watching virtual classes is not comparable to watching face-to-face classes, I try to be a good student, a friend and a daughter at home, I don't want to lose contact with my friends, and I try to learn many things that my teachers contribute, even though I am not the same as in class, I help my mother with her homework, and with what I can contribute, Something that has helped me to keep going is to be constant and responsible, having the unconditional support of my family, which now I have it together with me, brings me immense happiness, we have had immemorial moments in this quarantine for nothing in the world would change my family has been and always will be my refuge.
In spite of the fact that we are in quarantine, I continue maintaining contact with them often, for a moment I was not going to see virtual classes, I did not have the money to pay for the semester, but thanks to my sponsors, and some jobs that I did, I was able to pay for a large part of the semester, and thanks to the Hive community, I gather to finish paying for it, you do not know how much I thank God for giving me the opportunity to work in this beautiful community, I am very grateful for your support. See you next time.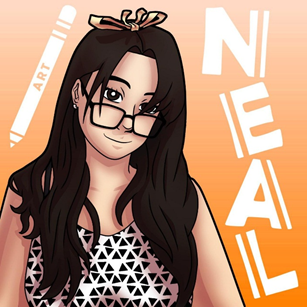 Avatar hecho por NealArt
Pagina de Facebook