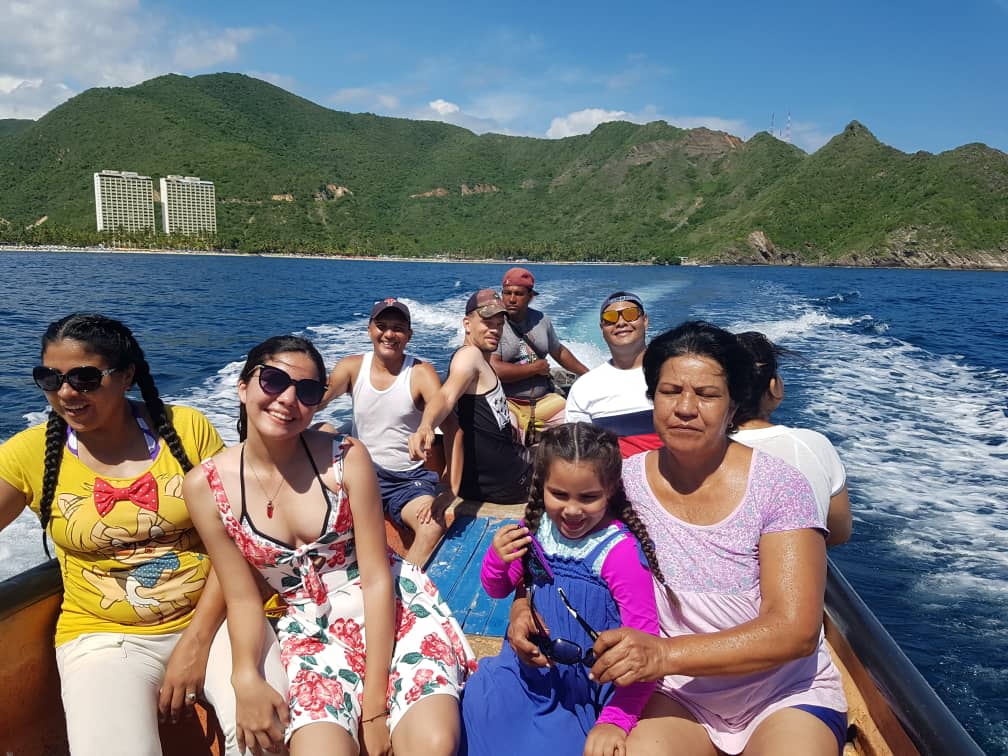 Good morning my friends of hive!!!! Today I come to tell you a story time of the best vacation I have had after many years. In this wonderful experience I shared and lived many beautiful and not so beautiful things of a family trip to the beach, what a thrill it gives me to write word for word this great and beautiful experience. Let's start with the story time. <3
¡¡¡Buenos días mis amigos de hive!!! Hoy les vengo a relatar un story time de las mejores vacaciones que he tenido luego de muchos años. En esta maravillosa experiencia compartí y viví muchas cosas bonitas y no tan bonitas de un viaje familiar a la playa, que emoción me da escribir palabra por palabra esta gran y bella experiencia. Comencemos con el story time. <3


We began the day of planning the trip, it was 1 month ago about planning the day, the place, the asylum, food, route, money, etc.. It was decided a weekend for work reasons and in my case studies, it was confirmed that it would be Friday September 02 to Sunday September 04, very excited because the planned day would arrive to enjoy the beautiful beach again after 5 years without being able to go.
Comenzamos el día de la planificación al viaje, fue 1mes atrás sobre la planificación del día, el lugar, el asilo, comida, ruta, dinero, etc. Se decidió un fin de semana por motivo de trabajos y en mi caso estudios, se confirma que sería el viernes 02 de septiembre hasta el domingo 04 de septiembre, muy emocionada porque llegara el día planificado para disfrutar otra vez de la hermosa playa luego de 5 añitos sin poder ir.


The day of the trip arrives Friday September 02, at 6:30 we were at the terminal waiting for the bus to Maracay, upon arriving in Maracay we took a break to have breakfast and have strength to continue the trip, since it would be several hours of travel to the destination of Ocumare, the beach where we would be and the asylum where we would stay. When we finished breakfast we met at the side of the terminal of destination Ocumare, there we waited until we reached our destination, it was 4 hours of accuracy.
Llega el día del viaje viernes 02 de septiembre, a las 6:30 estábamos en el terminal esperando al bus de Maracay, al llegar a Maracay nos dimos un descanso para desayunar y tener fuerza para seguir el viaje, puesto que serían varias horas de viaje al destino de Ocumare, la playa donde estaríamos y el asilo donde nos quedaríamos. Al terminar de desayunar nos encontramos en el lado del terminal de destino a Ocumare, allí esperamos hasta llegar a nuestro destino, fueron 4h de exactitud.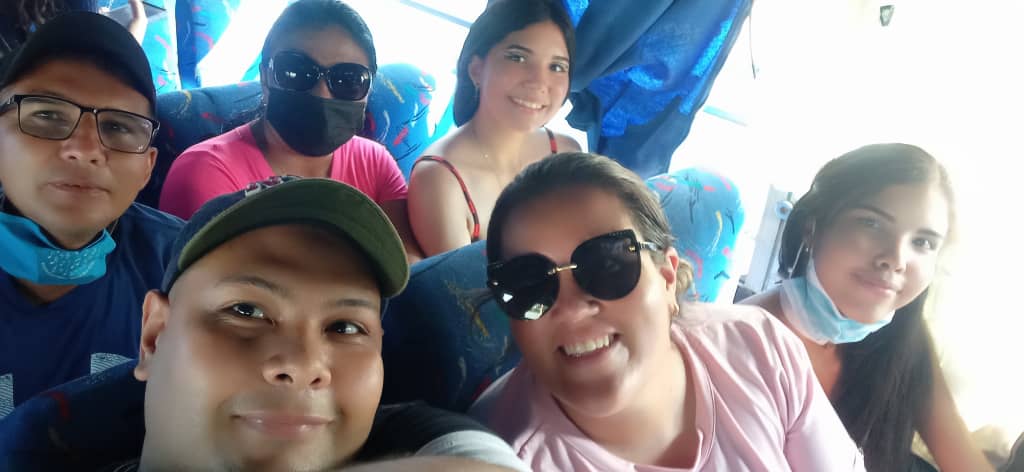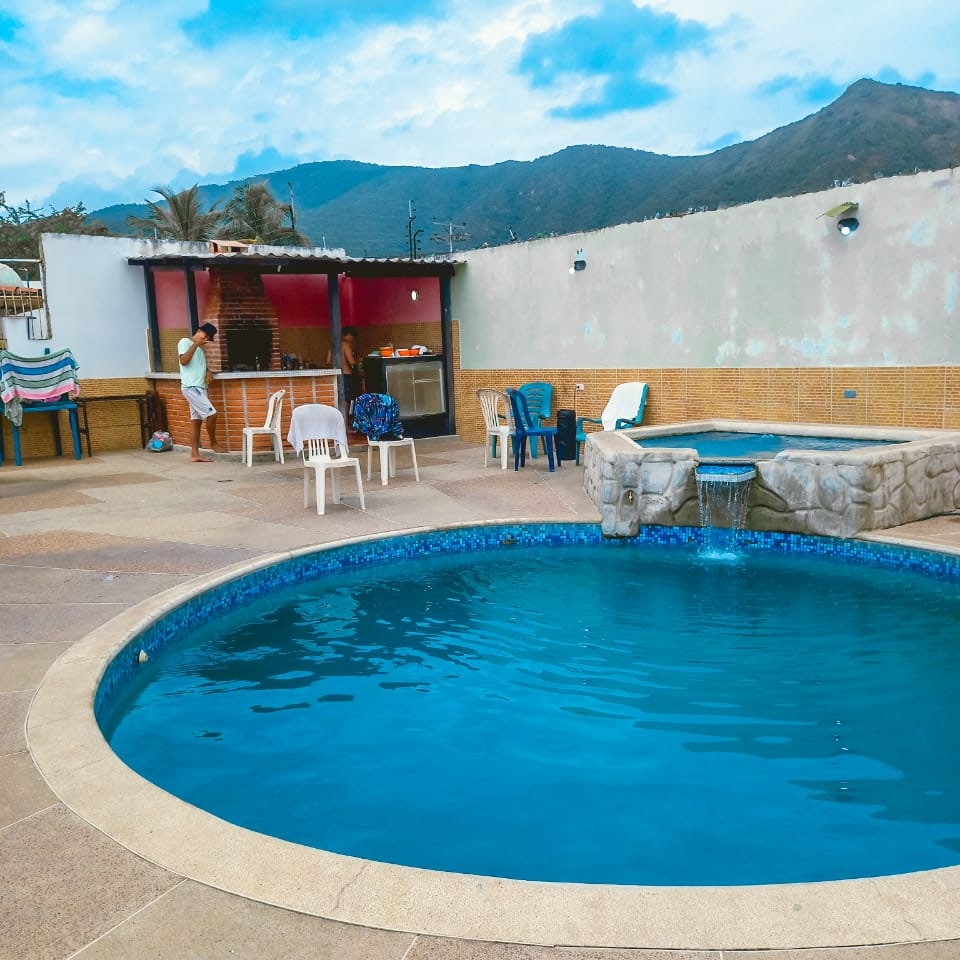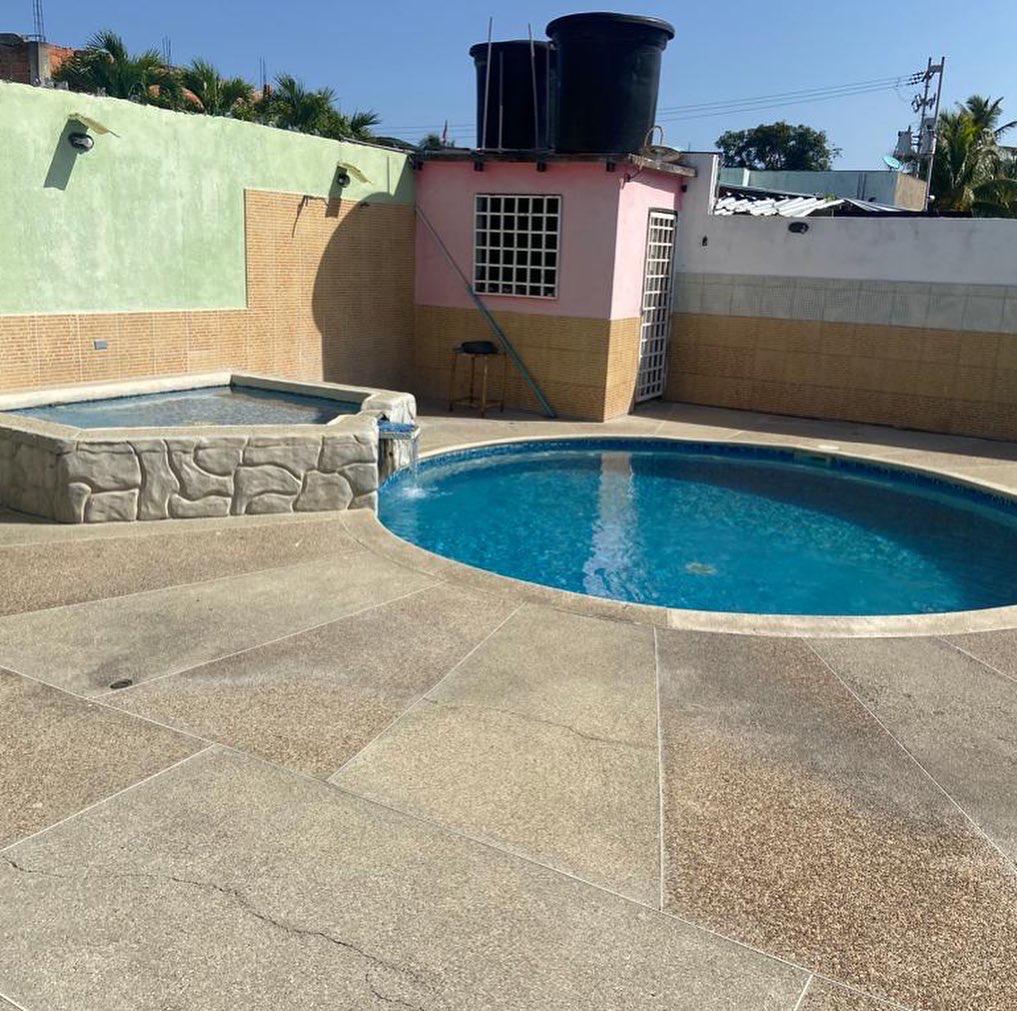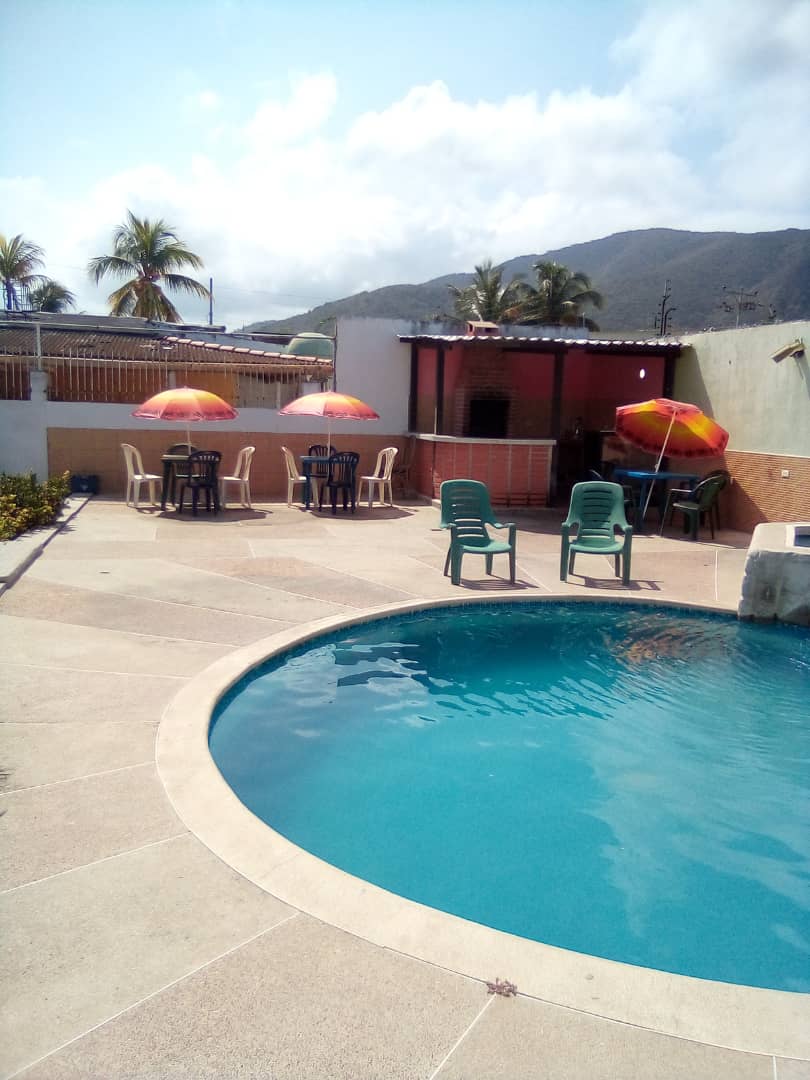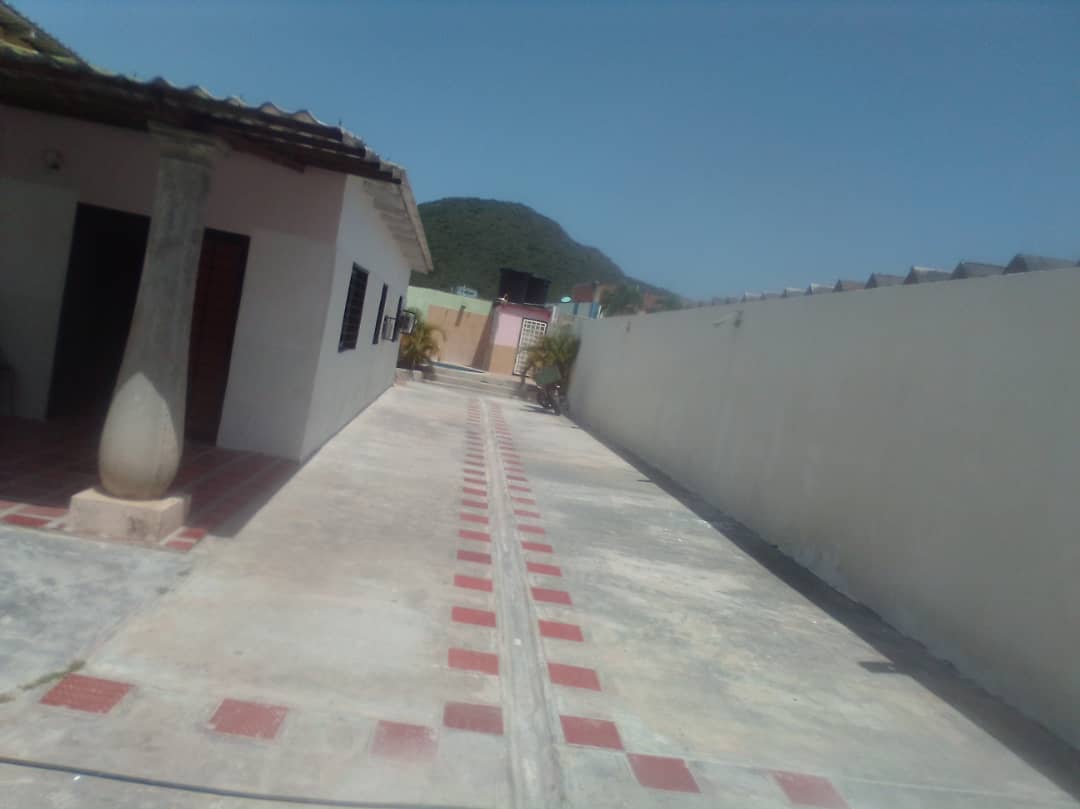 Arriving in Ocumare very excited we went in my cousin's husband's truck to the inn to settle in the asylum that we rented for two nights. We had lunch and rested the food, 3:00 in the afternoon we went to the beach near the asylum, Ocumare beach, a very nice beach to spend a few hours of joy and enjoy, I remember that the beach was opaque and dark water, with some big waves but not so much. I headed towards some rocks that I found where the waves were breaking and decided to take pictures to appreciate.
Al llegar a Ocumare muy emocionada nos dirigimos en camioneta del esposo de mi prima hacia la posada para instalarnos en el asilo que alquilamos para dos noches. Almorzamos y reposamos la comida, 3:00 de la tarde nos dirigimos a la playa cerca del asilo, la playa de Ocumare, una playa muy bonita para pasar unas horitas de alegría y disfrutar, recuerdo que su playa era opaca y su agua oscura, con unas olas grandecitas pero no tanto. Yo me dirigí hacia unas rocas que encontré donde las olas se rompían y decidí tomar fotos para apreciar.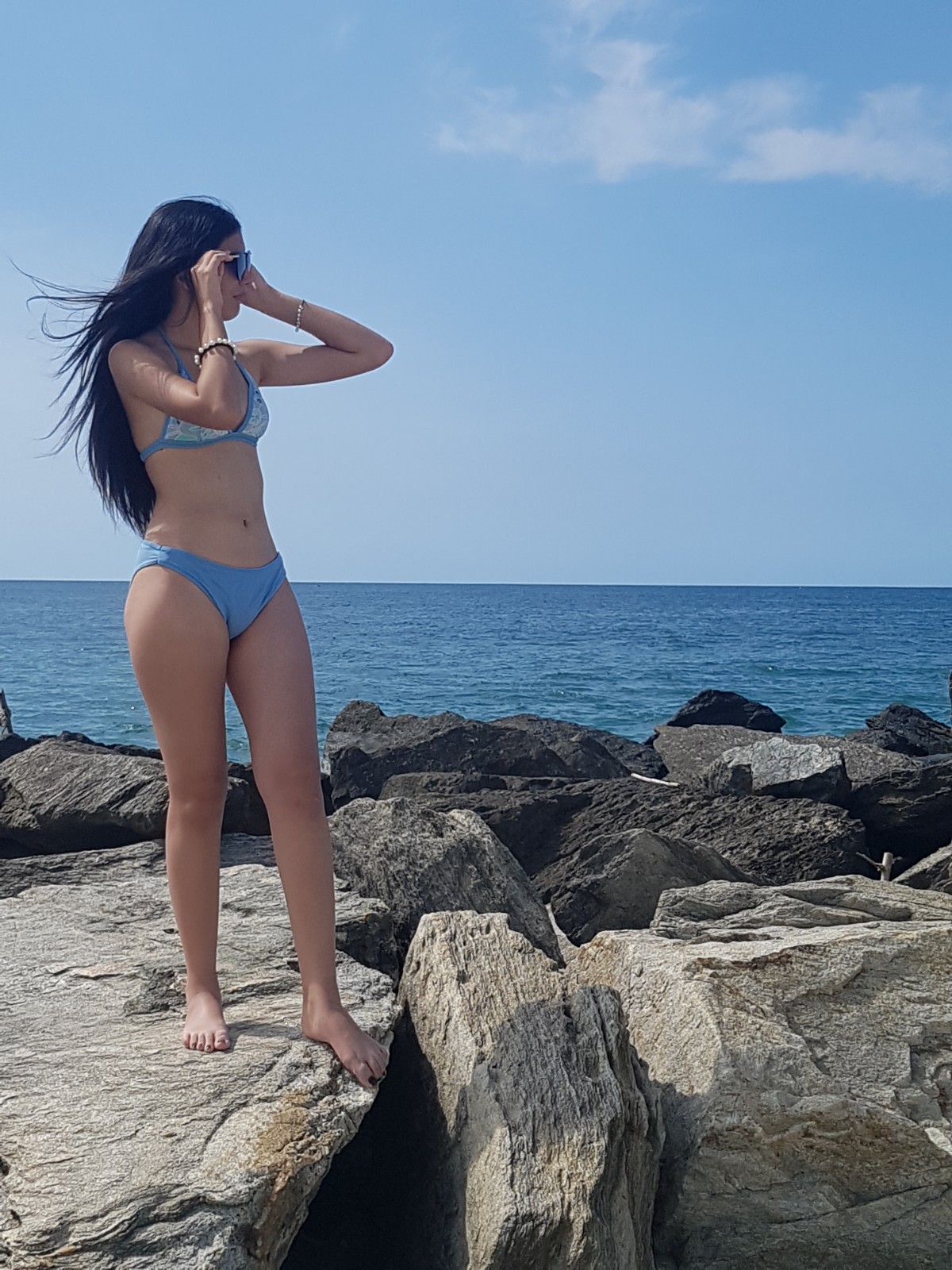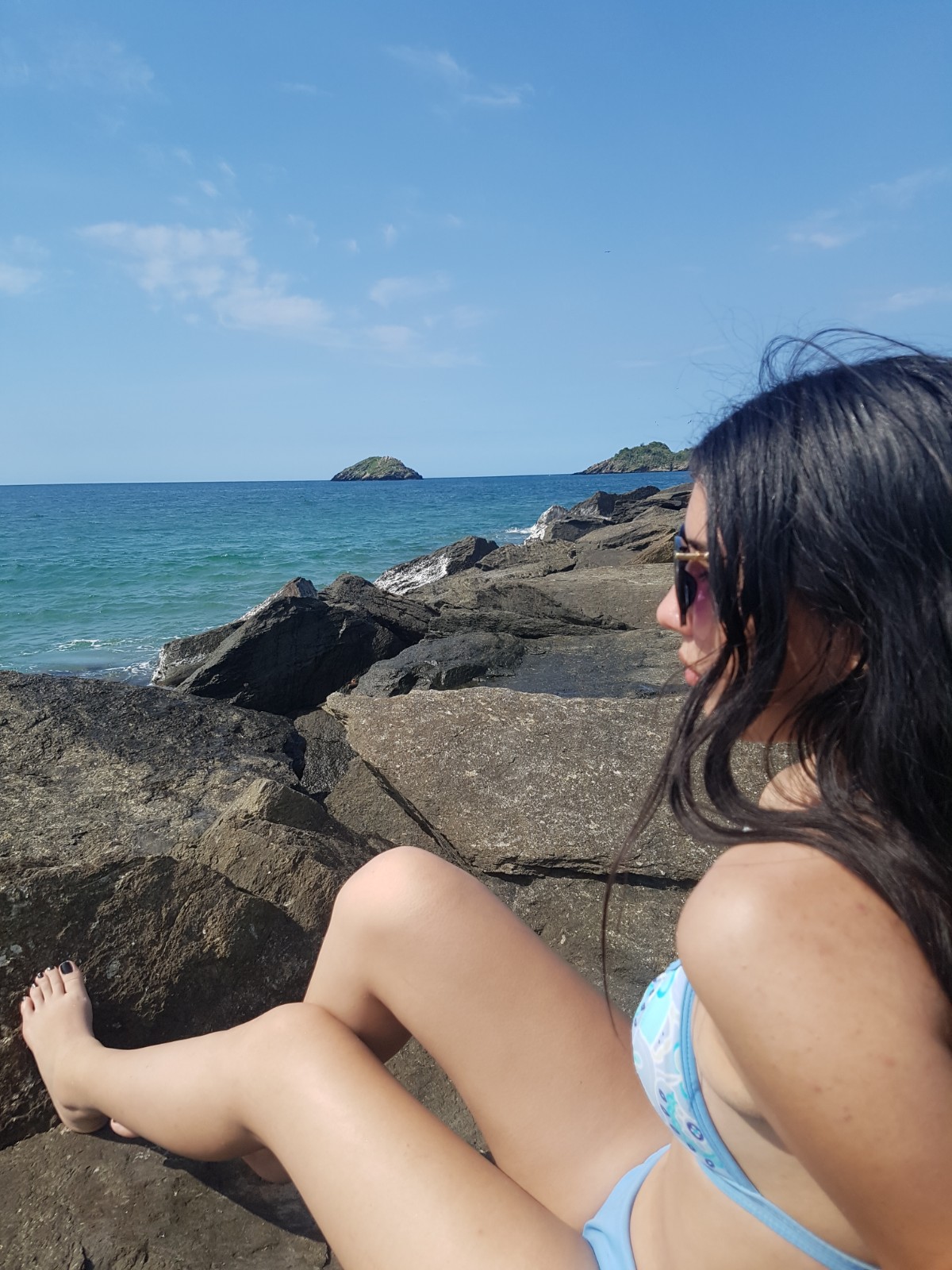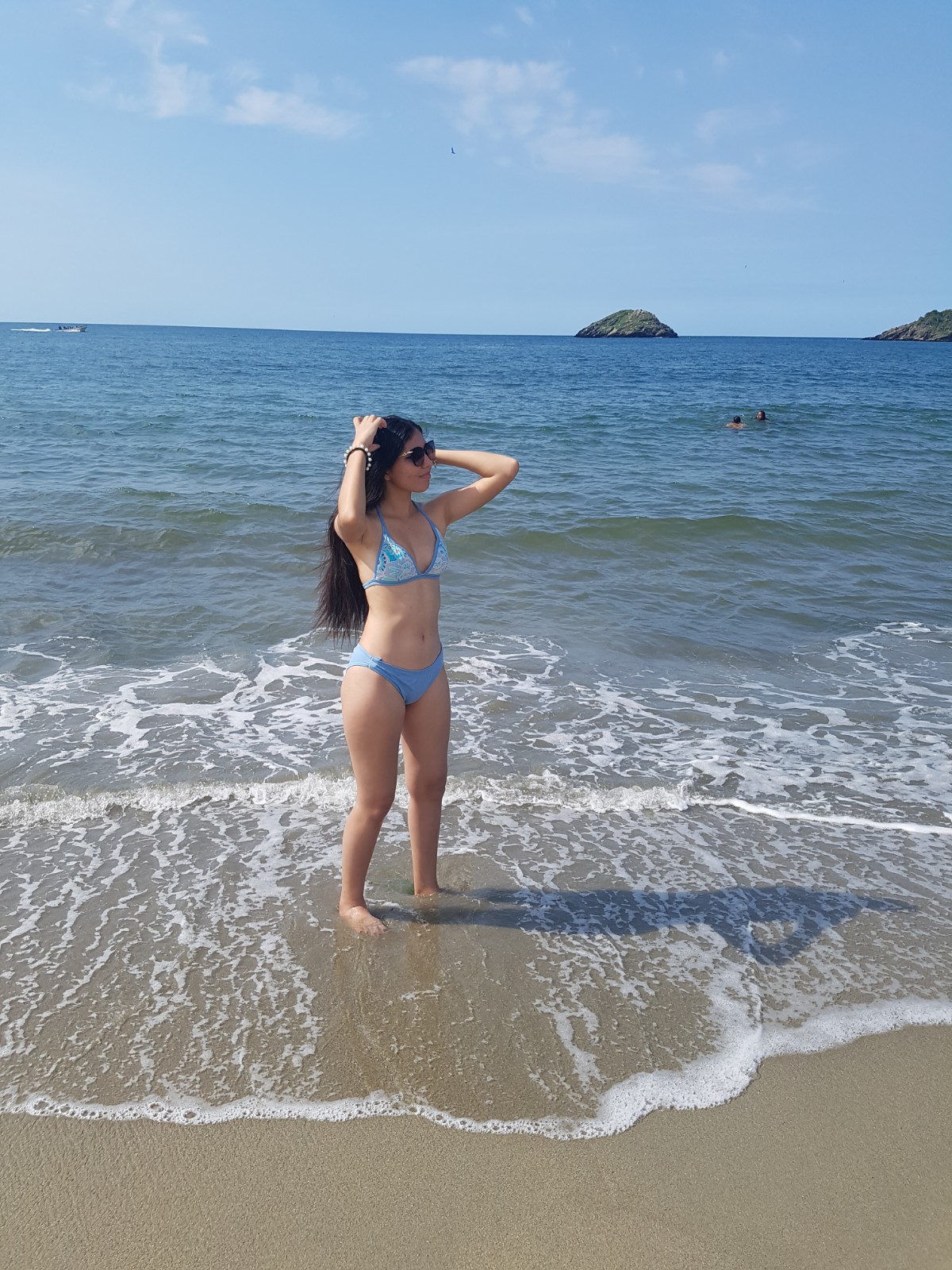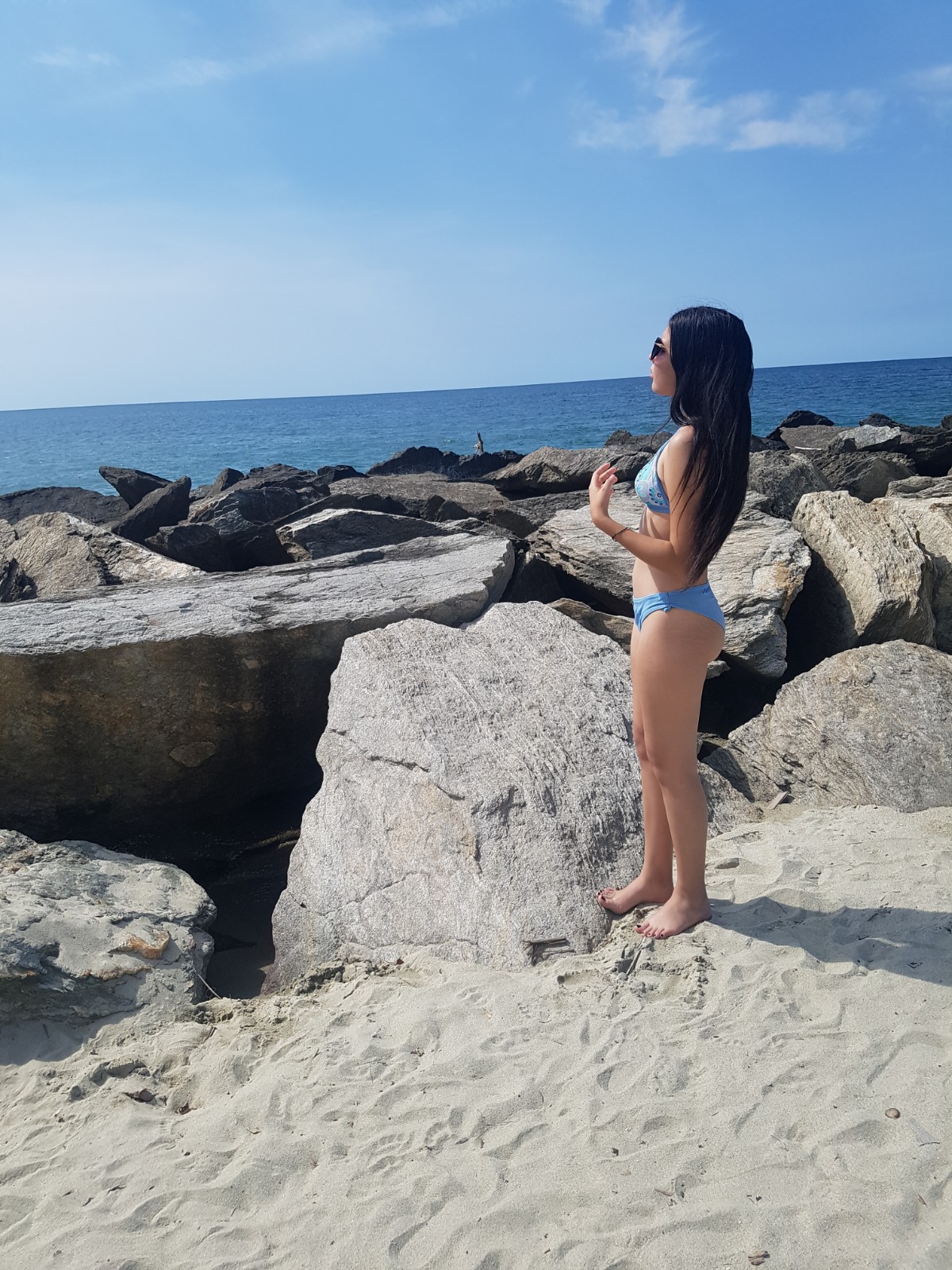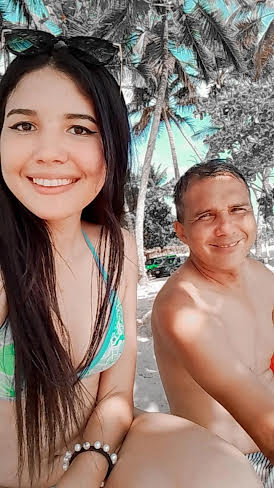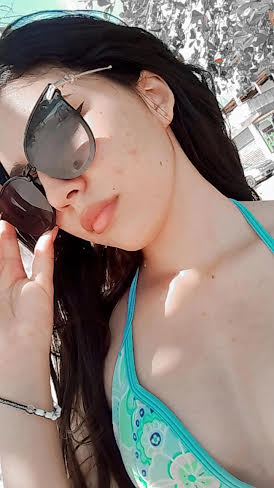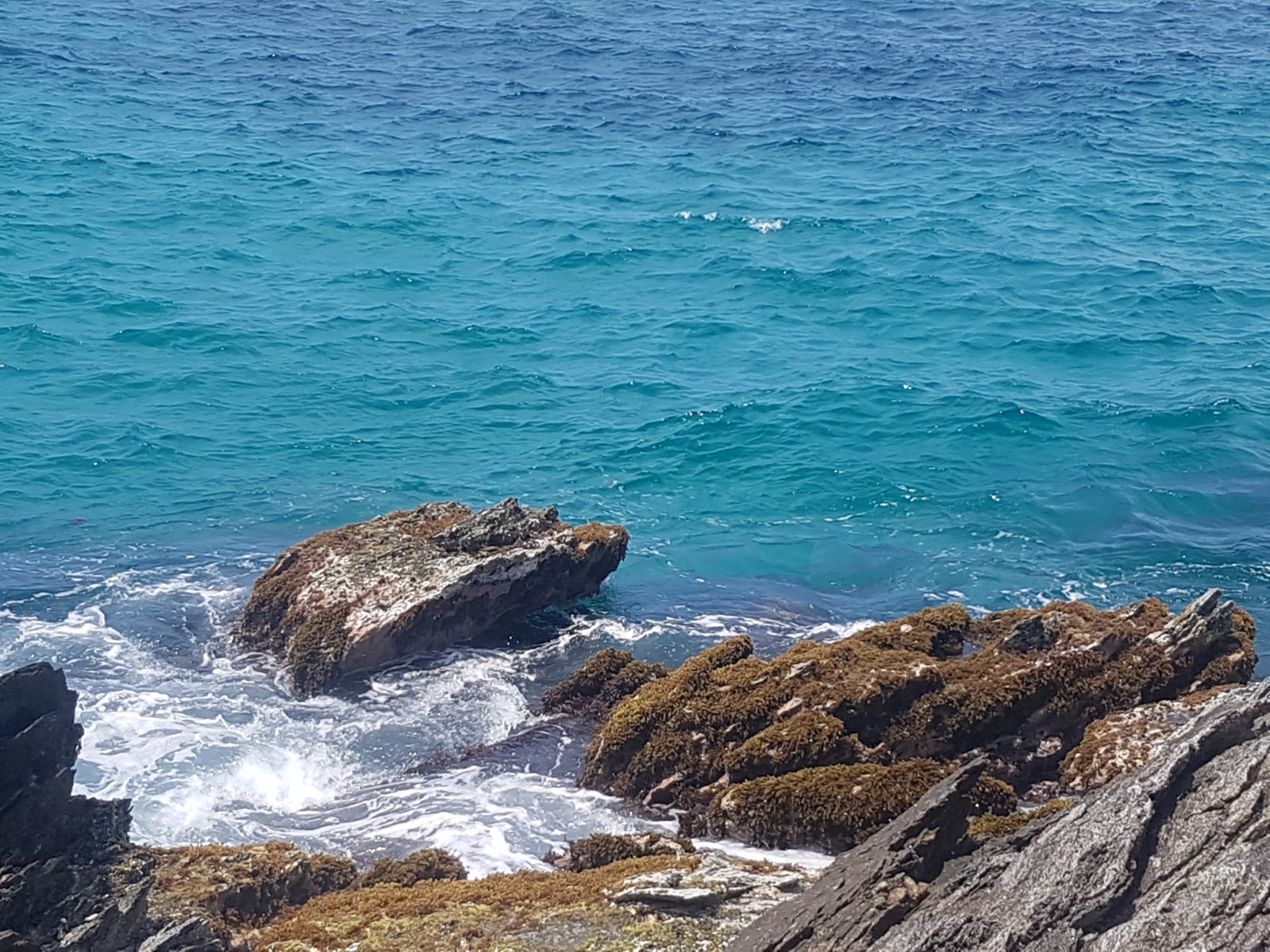 At 6 pm we went on our way home, where we continued to enjoy the day at the lodge pool, until the evening when we left to make dinner and go to sleep.
Al llegar las 6 de la tarde fuimos de camino a casa, donde seguimos disfrutando del día en la piscina de la posada, hasta la noche cuando nos salimos para hacer la cena y dormir.
On Saturday September 3rd we got up at 8 am to have breakfast and head to the beach where it was planned, the beach of cata, a very beautiful beach full of color and people enjoying the waves, on the trip I saw some beautiful scenery of the sea but I could not take pictures because we did not stop to admire unfortunately.
El día sábado 03 de septiembre nos levantamos a las 8 de la mañana para desayunar y dirigirnos a la playa donde se planifico, la playa de cata, una playa muy hermosa y llena de color y gente disfrutando de las olas, en el viaje vi unos paisajes hermosos del mar pero no pude tomar foto porque no nos detuvimos a admirar lamentablemente.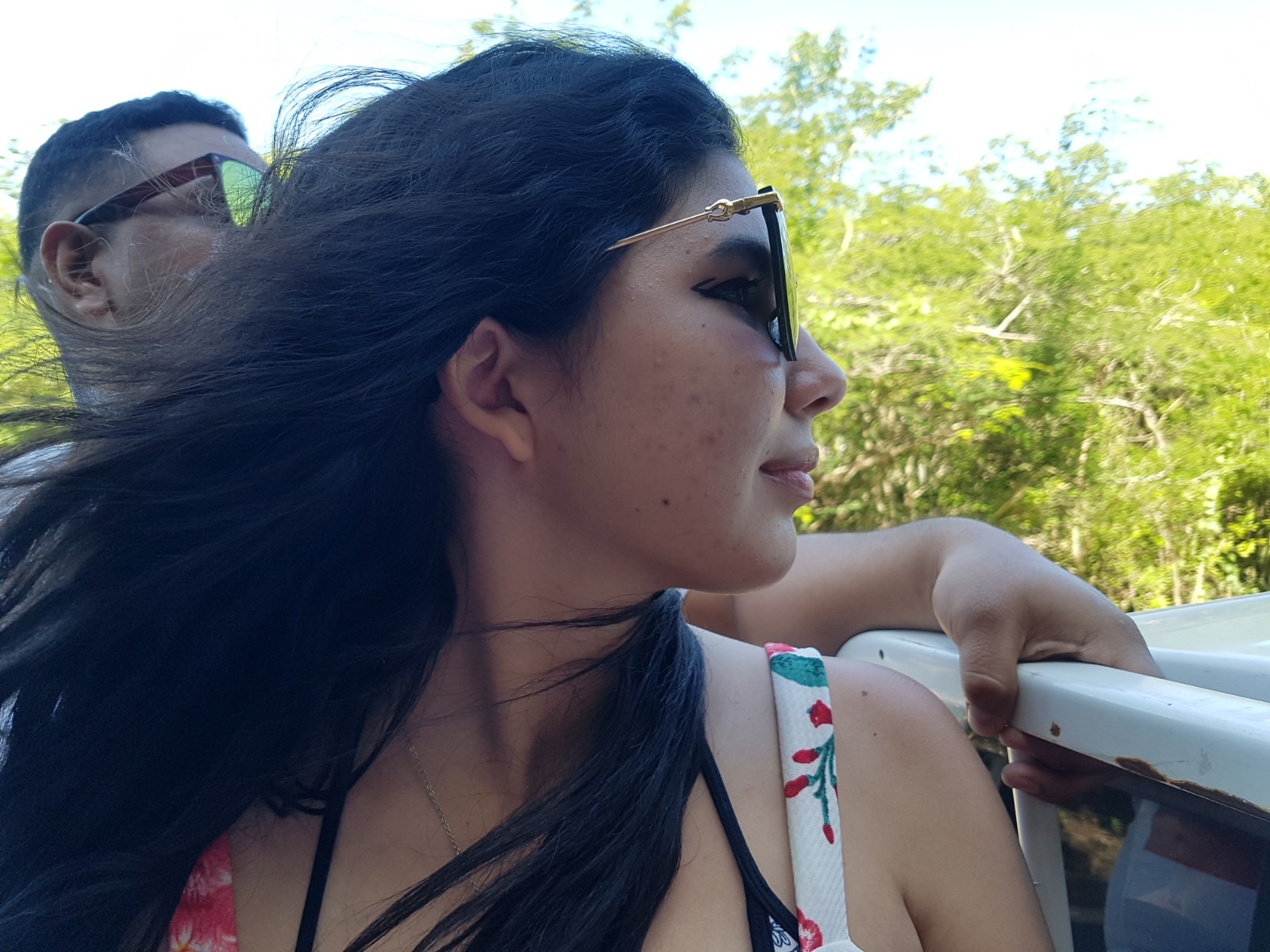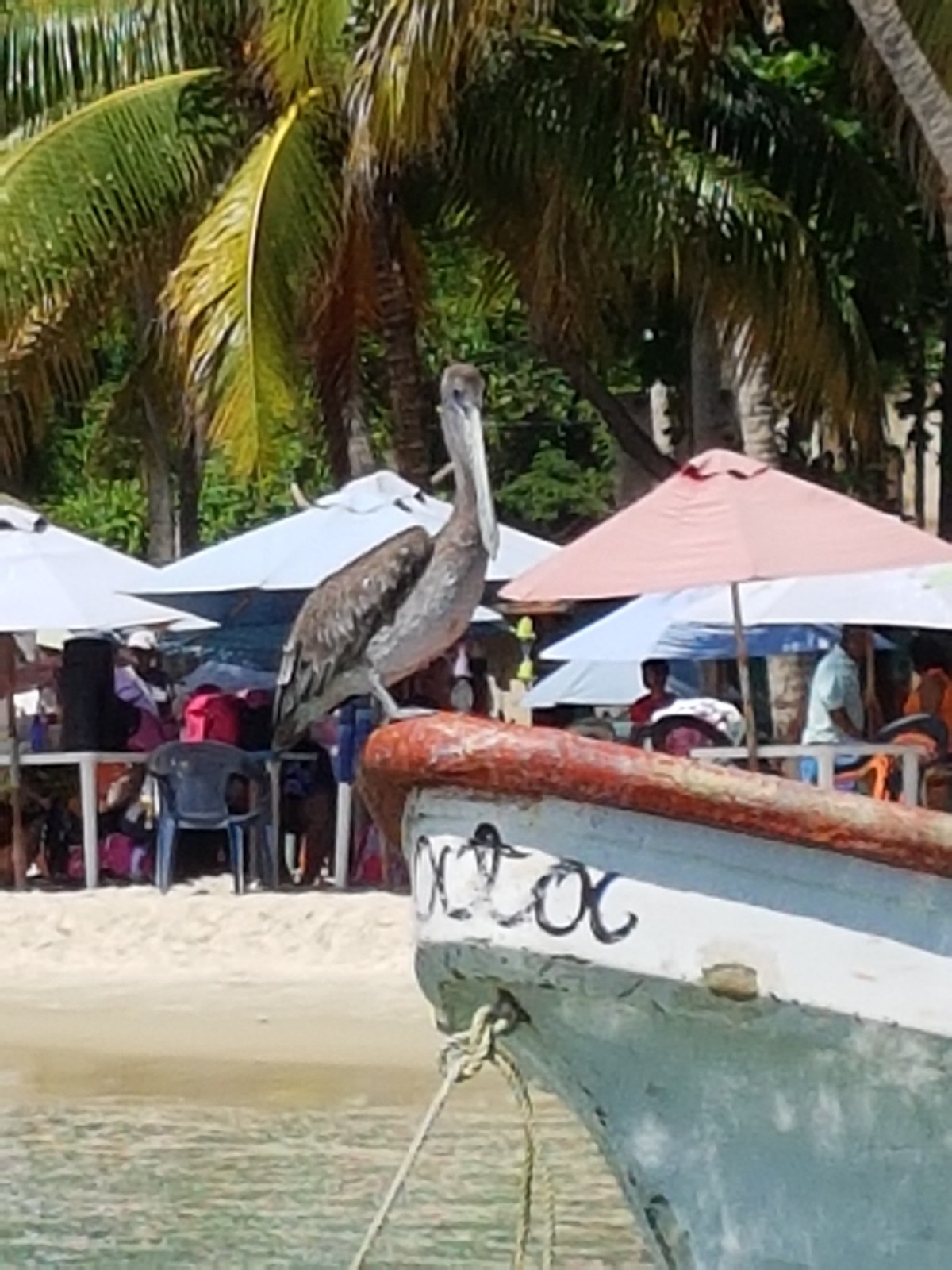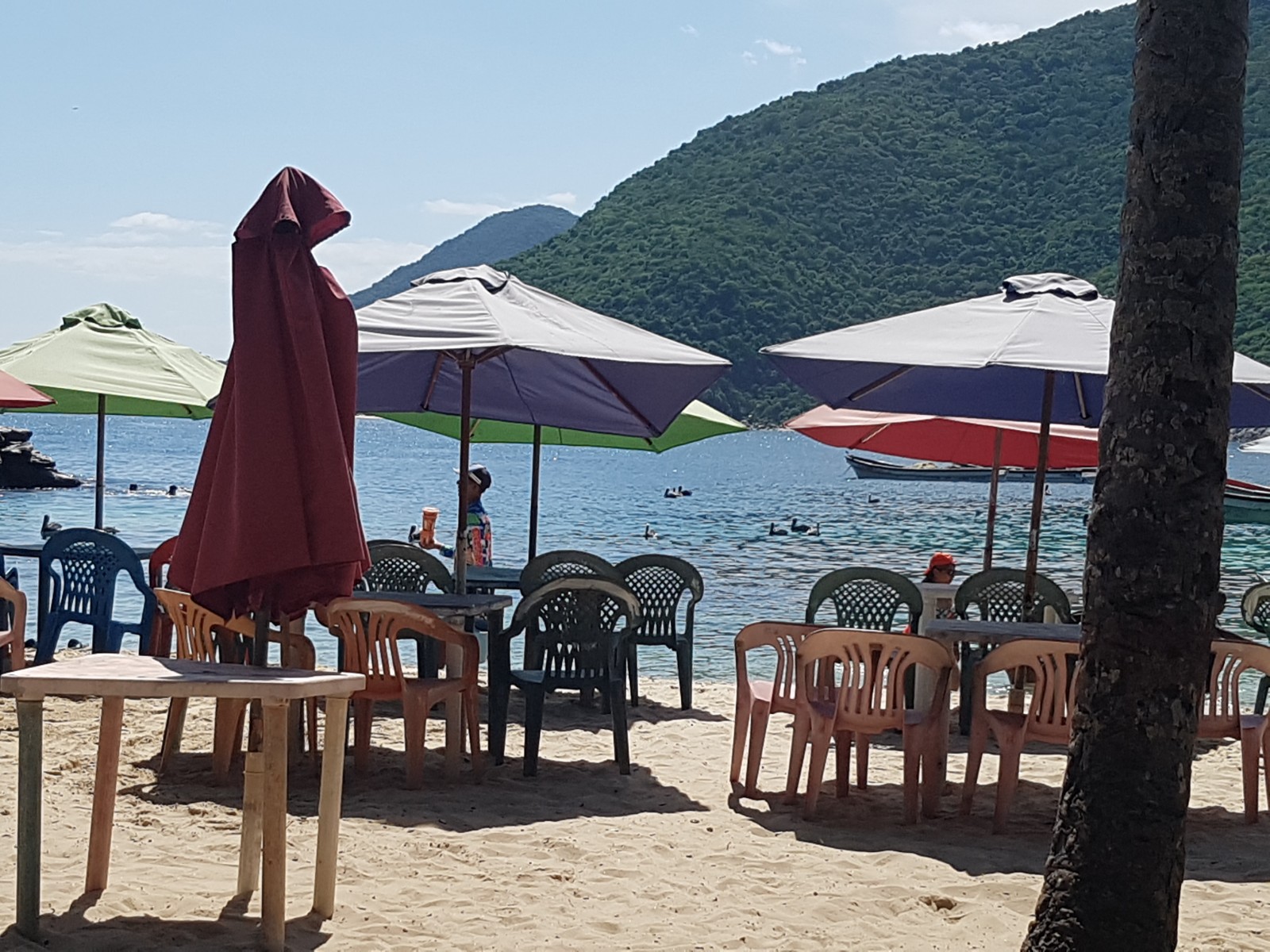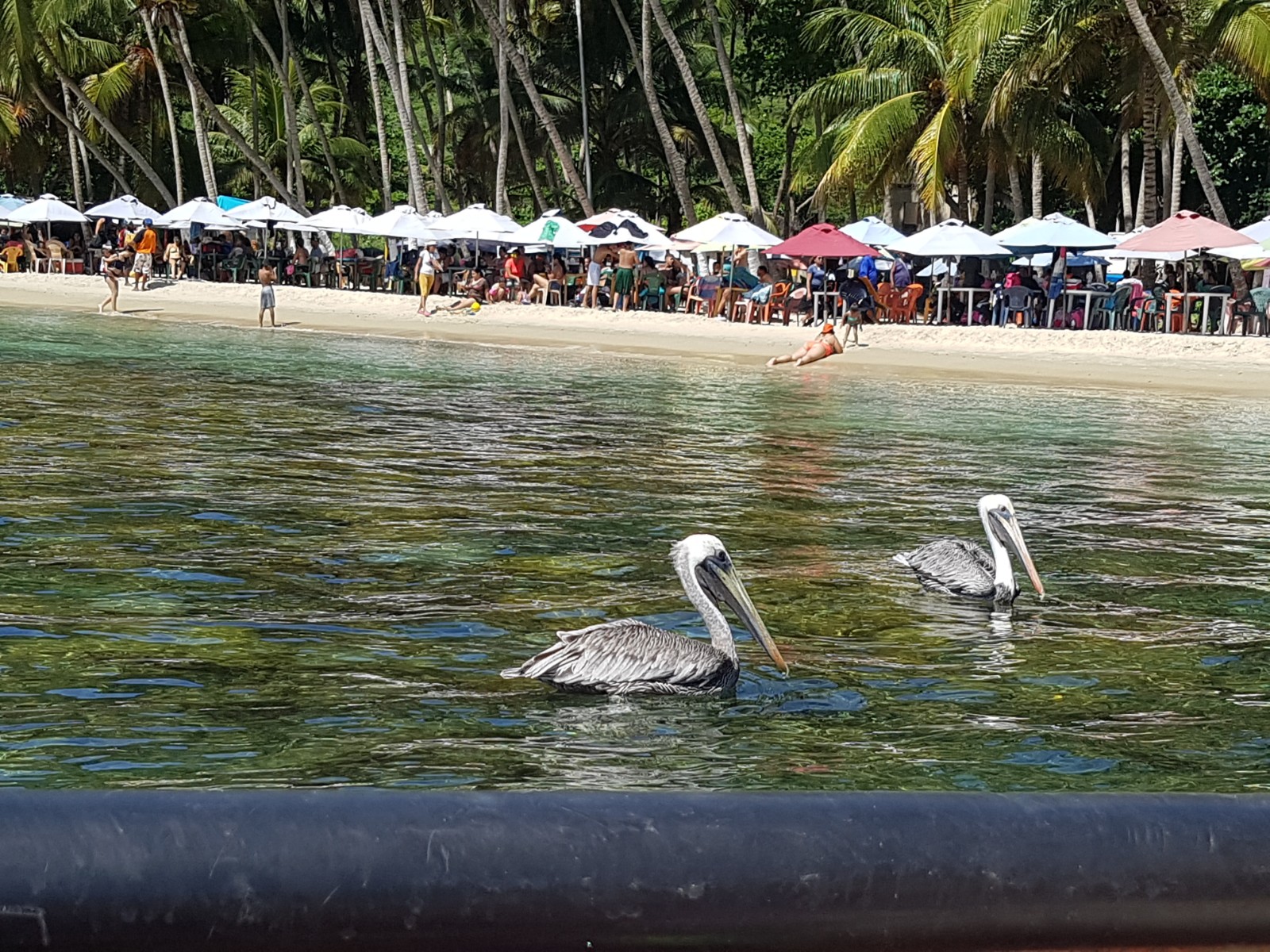 Arriving at cata at about 9:50am, we went by boat to catica, a quiet and beautiful island where we stayed until 4pm enjoying the sea, the sand and the sun <3. I can add a great experience that was to have seen little fish in the sea, many many fish and some colorful ones, all of different sizes, shapes and colors, how beautiful it was to see that cute act in the sea, I fed them with bread to appreciate them more and it was all so cute.
Al llegar a cata fue como a las 9:50am, en lancha nos dirigimos hacia catica, una isla tranquila y hermosa donde estuvimos hasta las 4 de la tarde disfrutando del mar, la arena y el sol <3. Puedo ajuntar una gran experiencia que fue el haber visto pescaditos en el mar, muchos muchos peces y unos de colores, todos de distintos tamaños, formas y colores, que hermoso fue ver ese acto tan lindo en el mar, los alimente con pancito para apreciarlos más y fue todo tan lindo.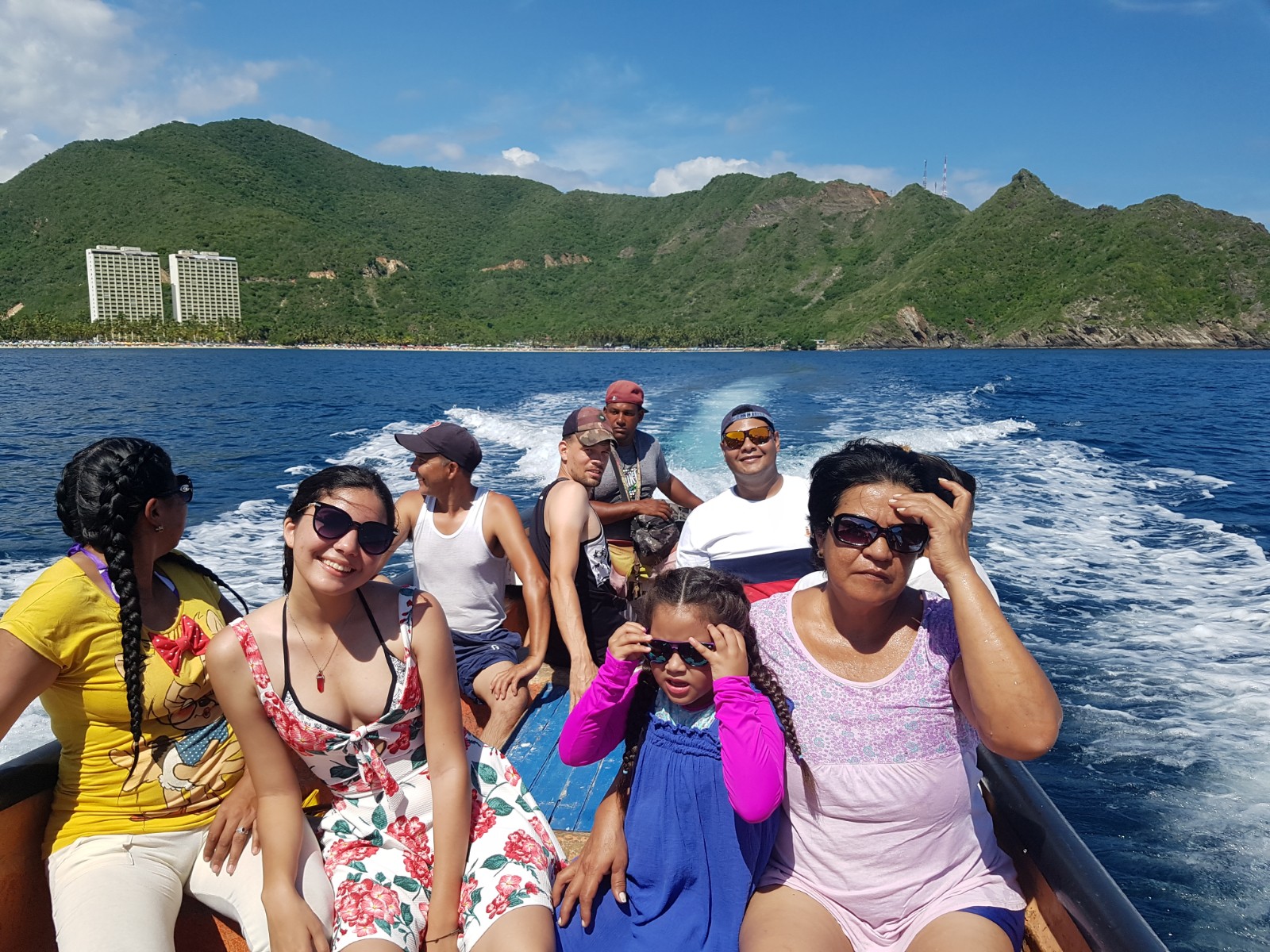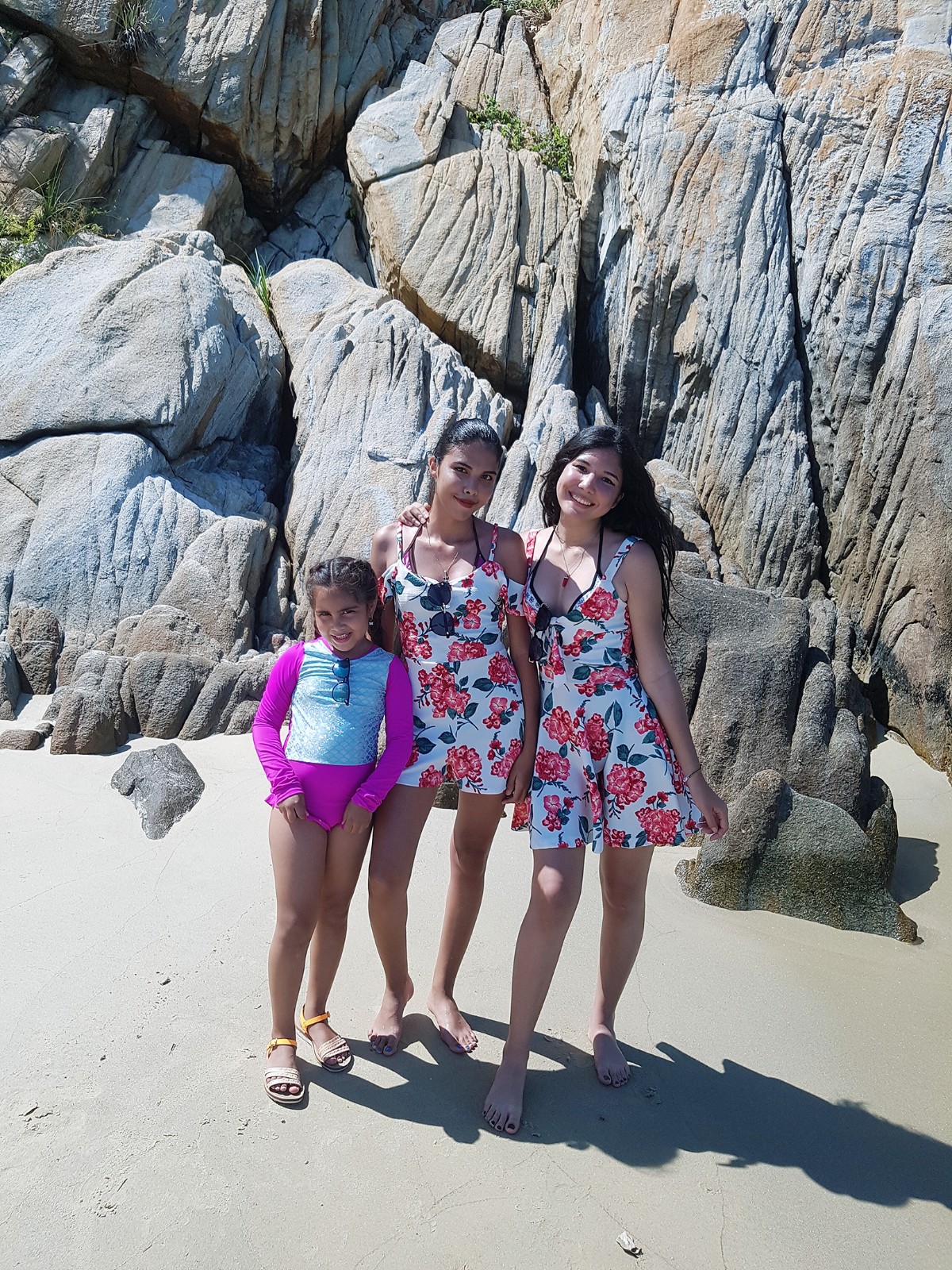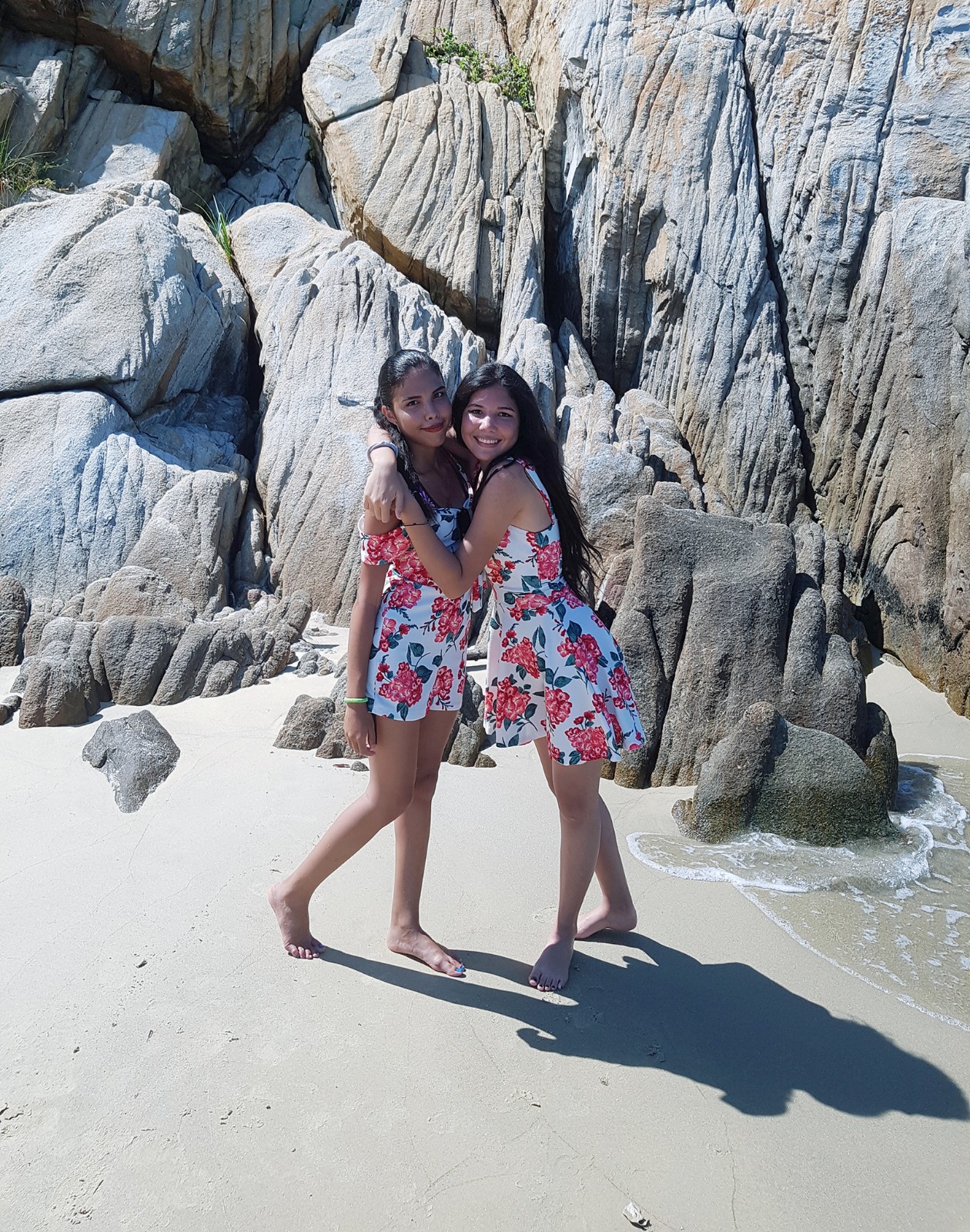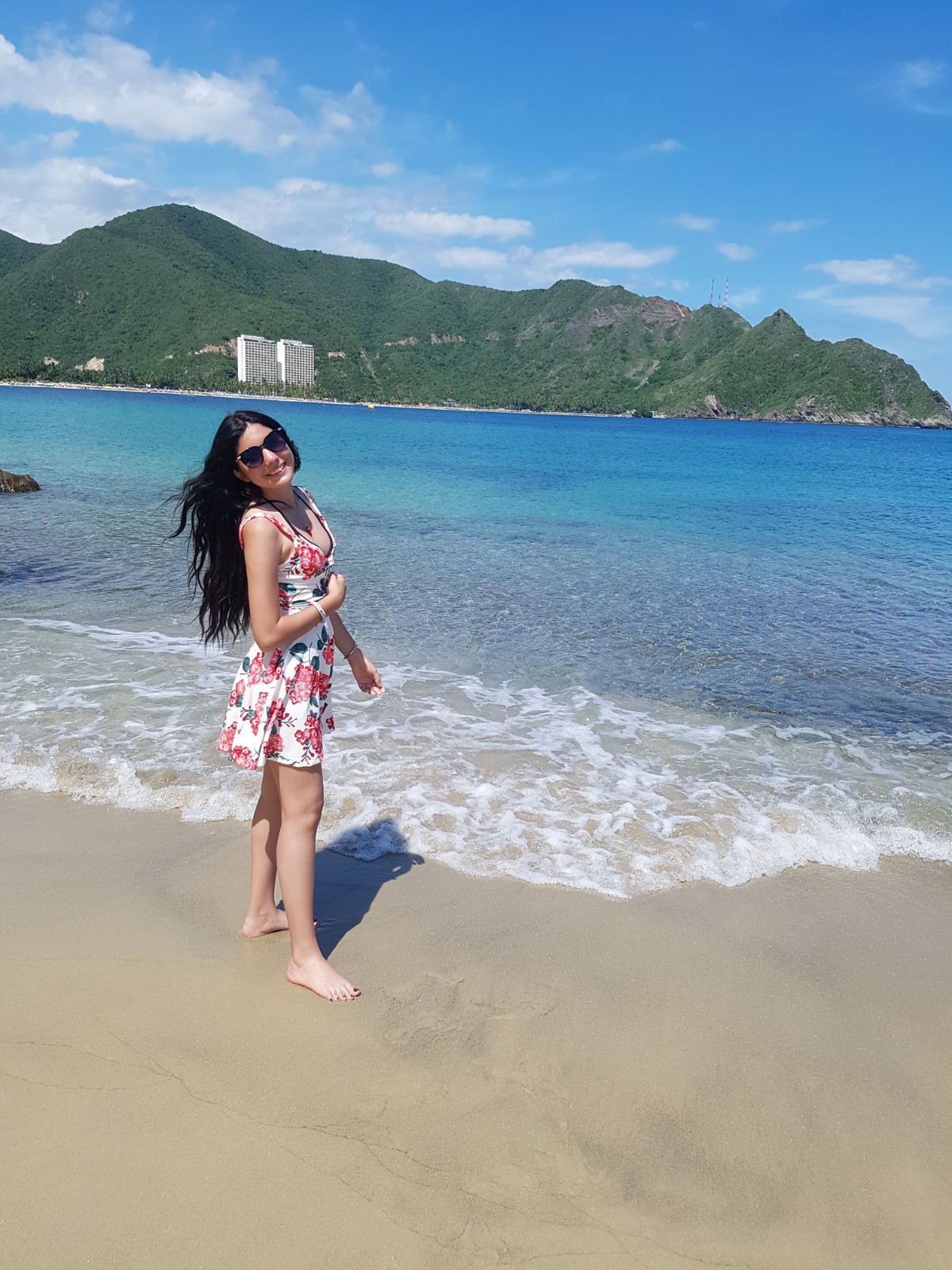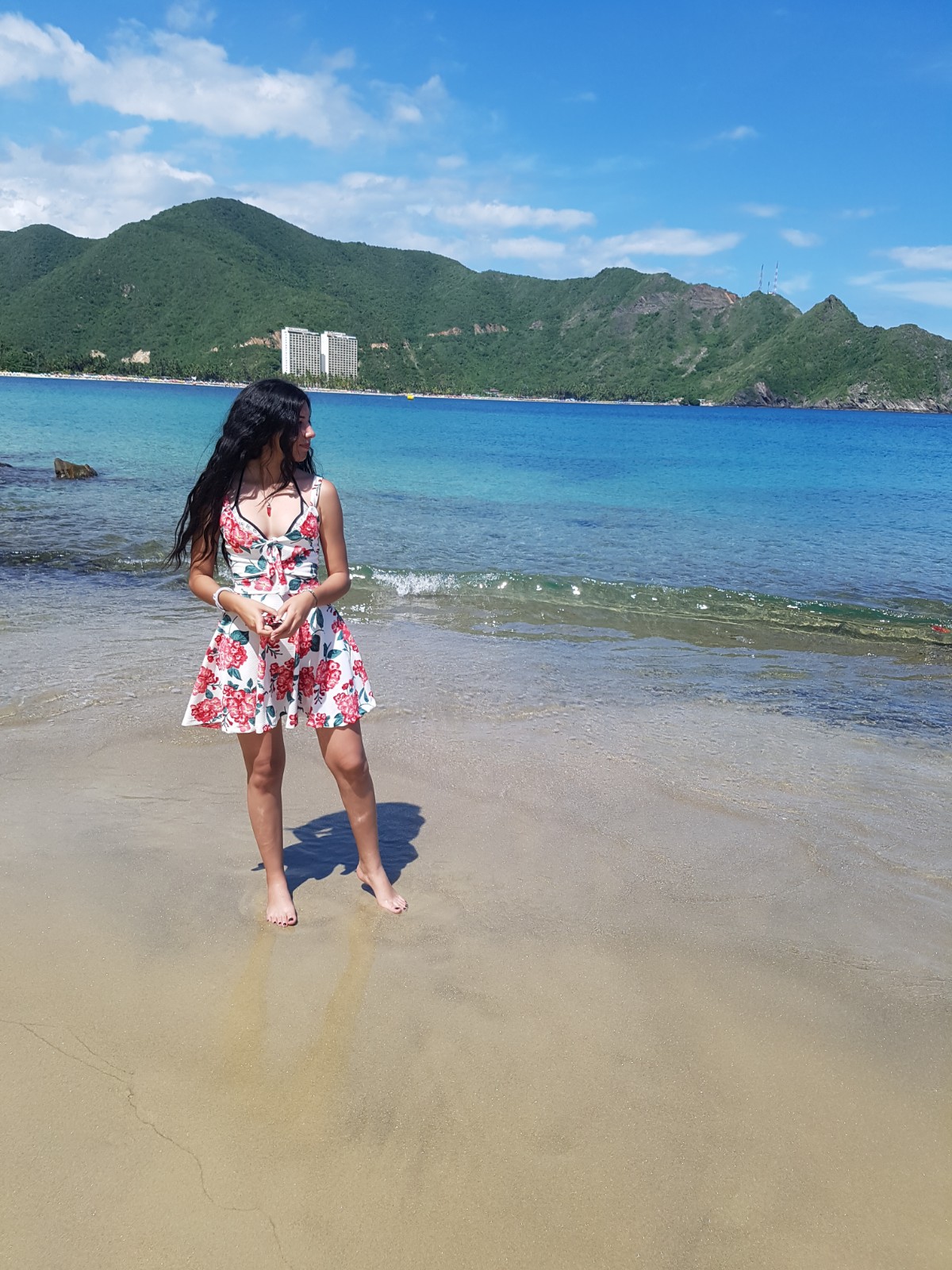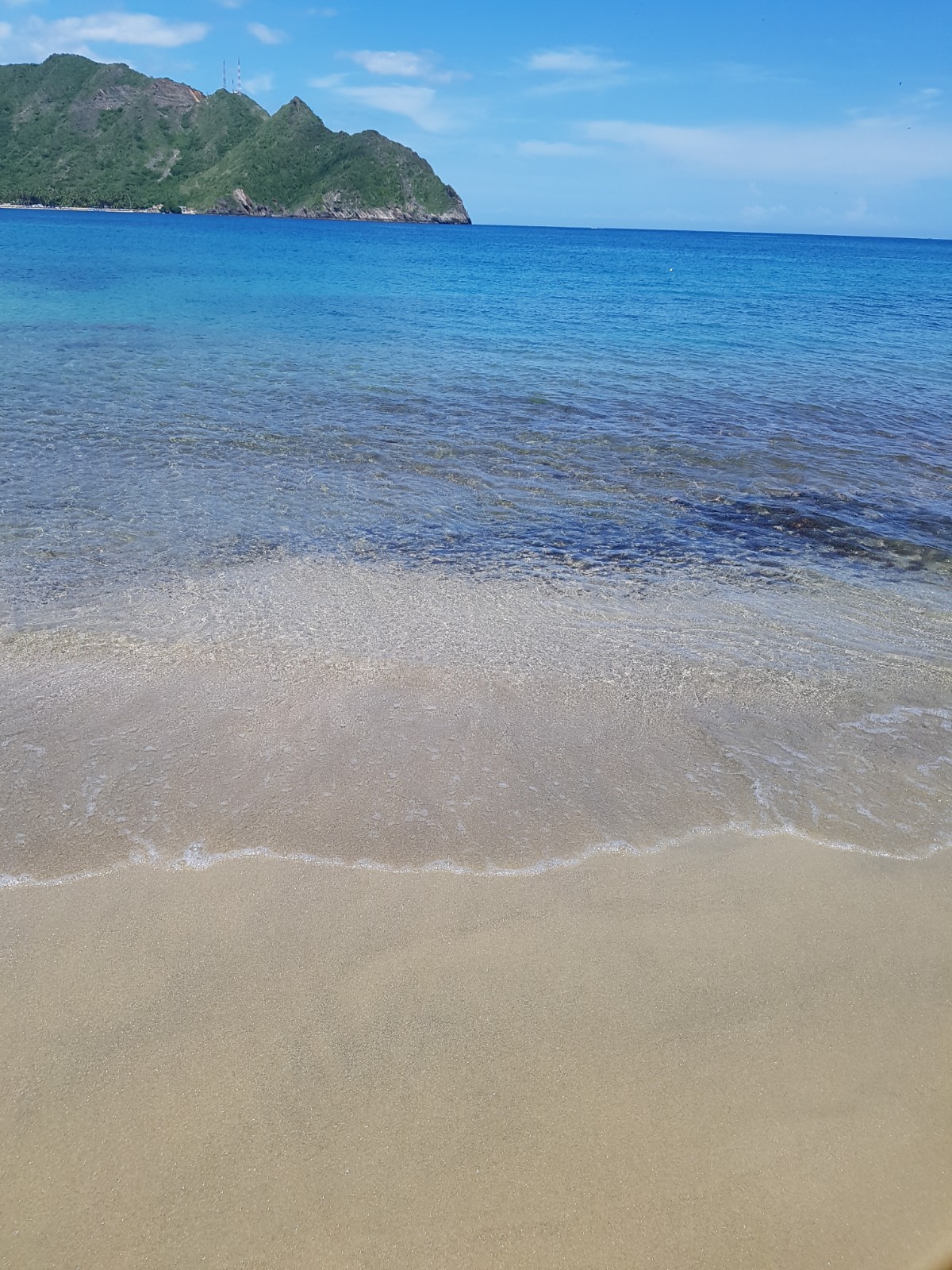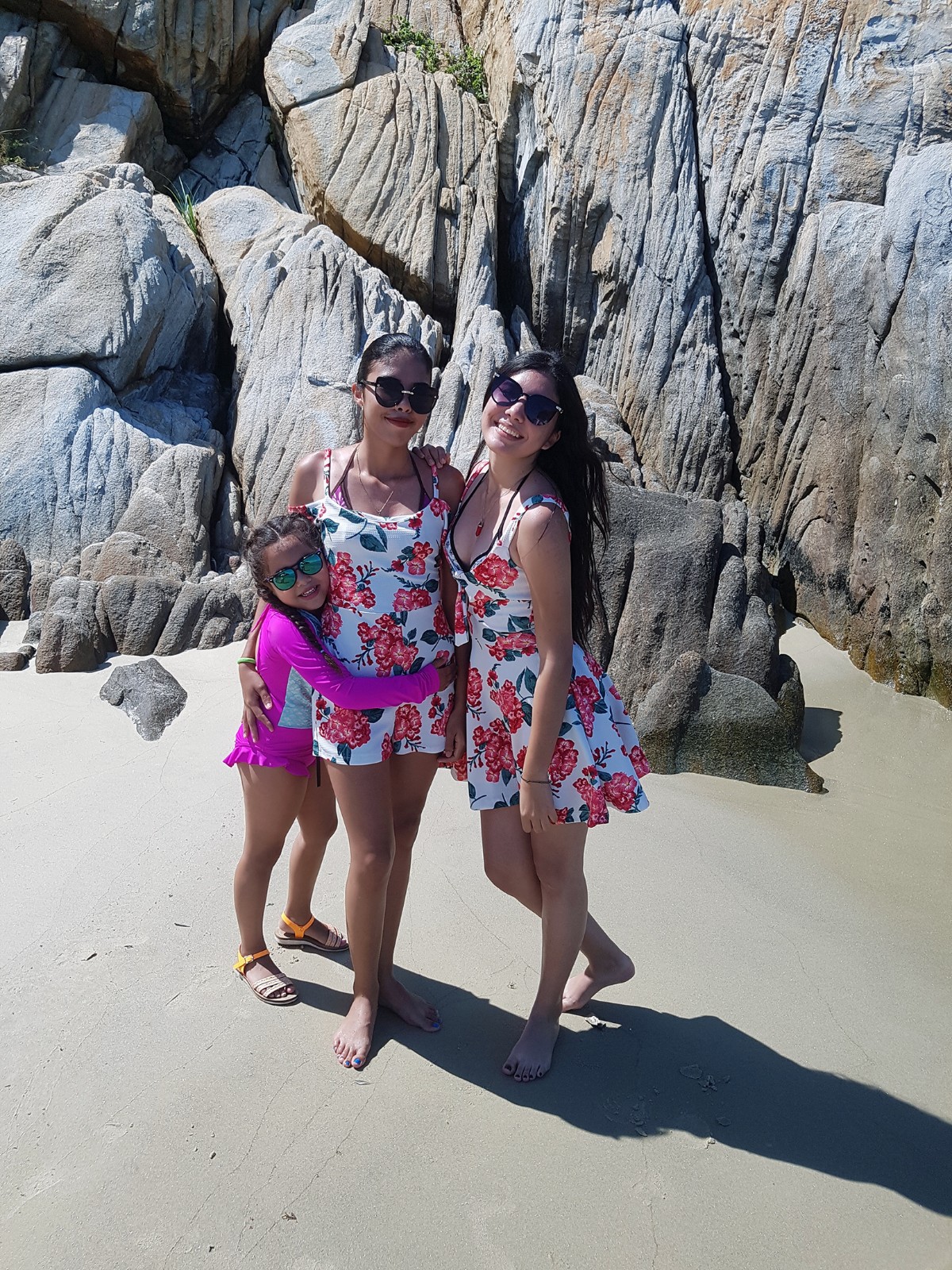 At 4 o'clock in the afternoon we were picked up by boat to go to cata and from there to the lodge to continue enjoying until the evening, where we would have a hamburger for dinner and, due to the exhaustion that the water gives, sleep until the next day.
Al llegar las 4 de la tarde nos fueron a recoger en lancha para dirigirnos a cata y de allí a la posada a seguir disfrutando hasta la noche, donde cenaríamos hamburguesa y por el agotamiento que da el agua, dormir hasta el día siguiente irnos.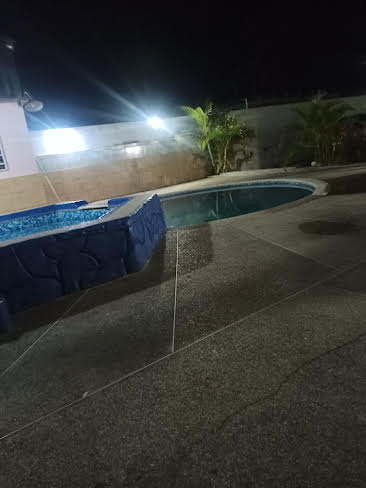 We got up early to have breakfast and leave, it was 9:30am, we left at 10am to the terminal of Ocumare to take the route to Maracay and go home. As I mentioned before, not everything in the trip was nice, because in the return bus got into an accident in the middle of the road to Maracay, the roads of Ocumare are very narrow and with many curves, the bus crashed and there we were waiting for about 1h and something, until it was finally solved, in the course of the wait it rained, When it was finally solved and the bus started we got on and continued on the road to Maracay, we were very scared because it was stranded on the narrow road, but thank God everything went very well, when we arrived to Maracay we got on the road to my little town San Juan de los Morros, from there by cab we arrived home to rest.
Llega el día domingo 04 de septiembre, día de ida, nos levantamos temprano para desayunar e irnos, eran las 9:30am, partimos a las 10am al terminal de Ocumare para tomar la ruta de Maracay e irnos a casa. Como mencione antes, no todo en el viaje fue bonito, pues en el autobús de retorno se quedó accidentado en plena vía hacia Maracay, las vías de Ocumare son muy estrechas y con muchas curvas, el autobús se accidento y ahí nos quedamos esperando durante 1h y algo aproximadamente, hasta que por fin se solucionó, en el transcurso de la espera paso lluvia, brisa y vi monitos en los arboles jeje, cuando por fin se solucionó y el autobús arranco nos montamos y seguimos con la vía a Maracay, nos asustamos mucho porque quedo varado en la vía estrecha, pero gracias a dios todo salió muy bien, a llegar a Maracay nos montamos en ruta para mi pueblito san juan de los morros, de allí en taxi llegamos a casa para descansar.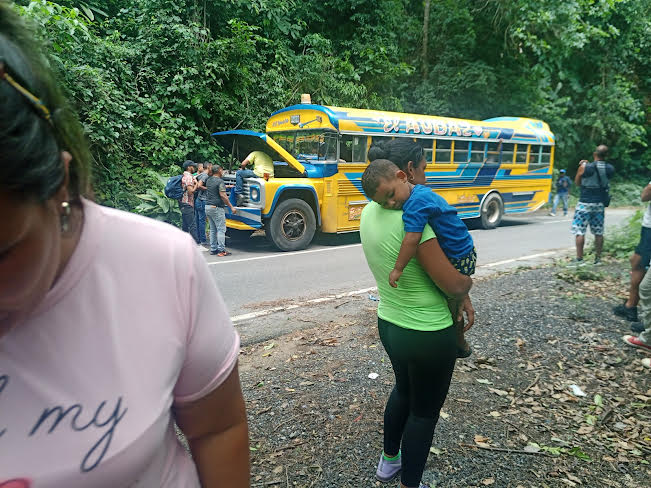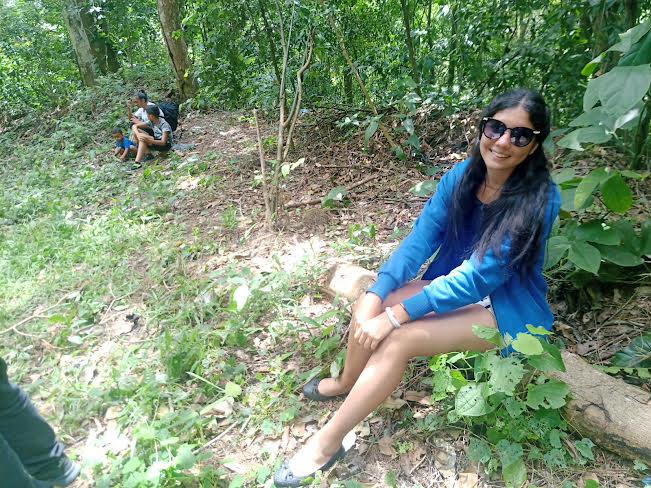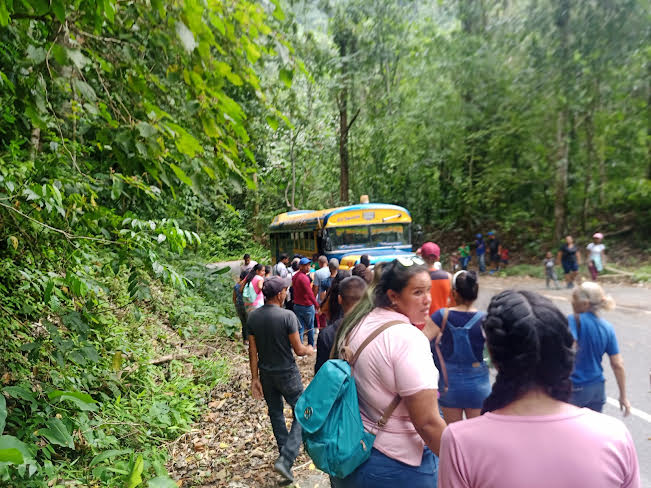 This was the best vacation I could have in a long time, I enjoyed a lot and lived many beautiful things. I am happy to have told you about this great experience, it was like reliving the magic moment with my family, I appreciate it very much, I hope you have enjoyed this great story time that I brought you with much affection.
Este fue la mejor vacación que pude tener en mucho tiempo, disfrute bastante y viví muchas cosas hermosas. Estoy contenta de haberles relatado esta gran experiencia, fue como revivir el momento mágico en familia, los aprecio mucho, espero hayan disfrutado este gran story time que les traje con mucho cariño.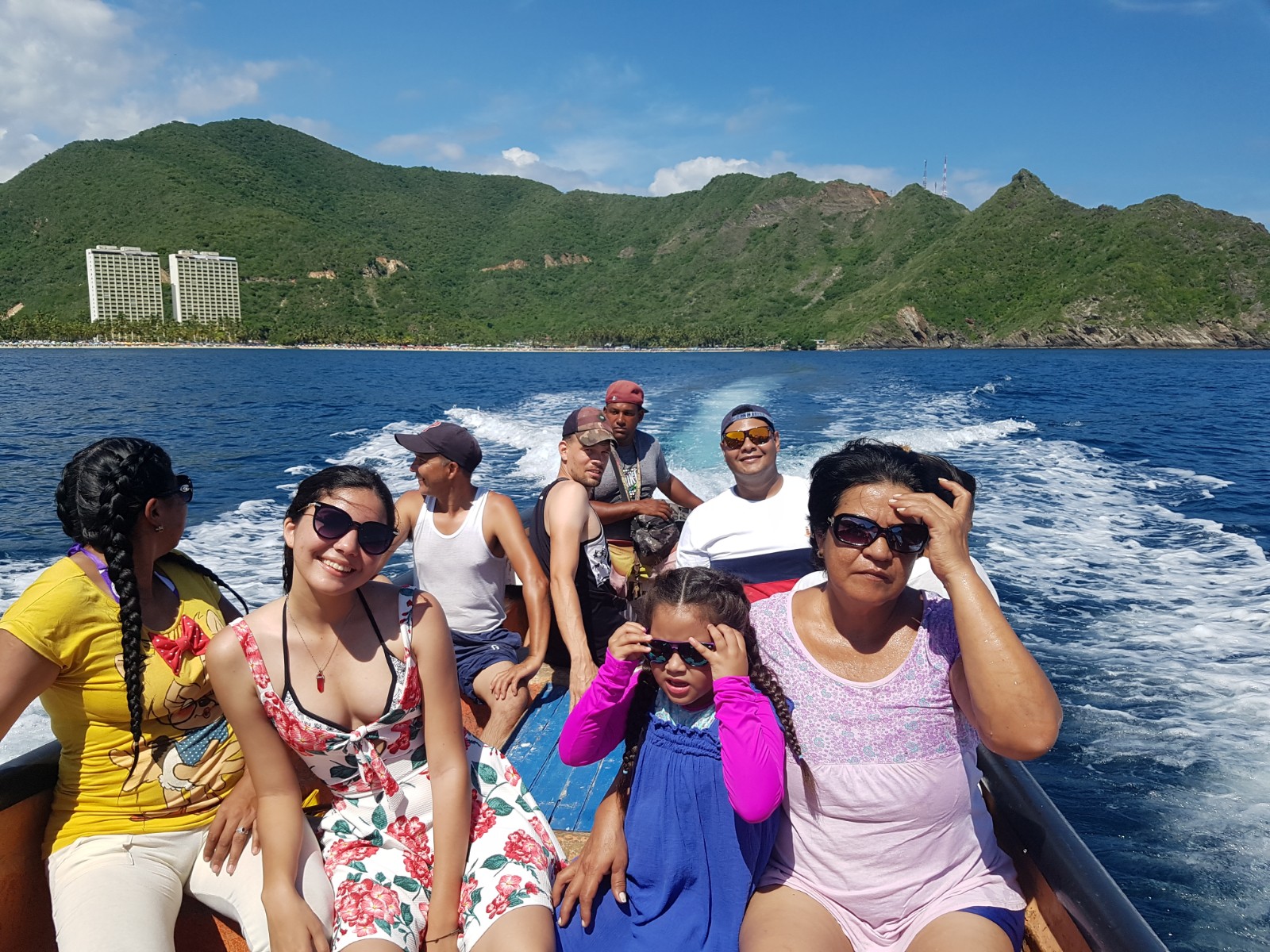 I send you a big hug, I appreciate your visit to my blog, today was a different content and very pleasant in my opinion, I love you very much, if you go out use your mouth cover, and if not stay at home creating wonderful makeup styles, we meet in another makeup content a hug and see you later friends!
Les mando un abrazo fuerte agradezco tu visita a mi blog, hoy fue un contenido diferente y muy placido a mi parecer, los quiero mucho, si saldrán usen su cubre bocas, y si no quédense en casa creando maravillosos estilos de maquillaje, nos encontramos en otro contenido de maquillaje un abrazo y hasta luego amigos!!.