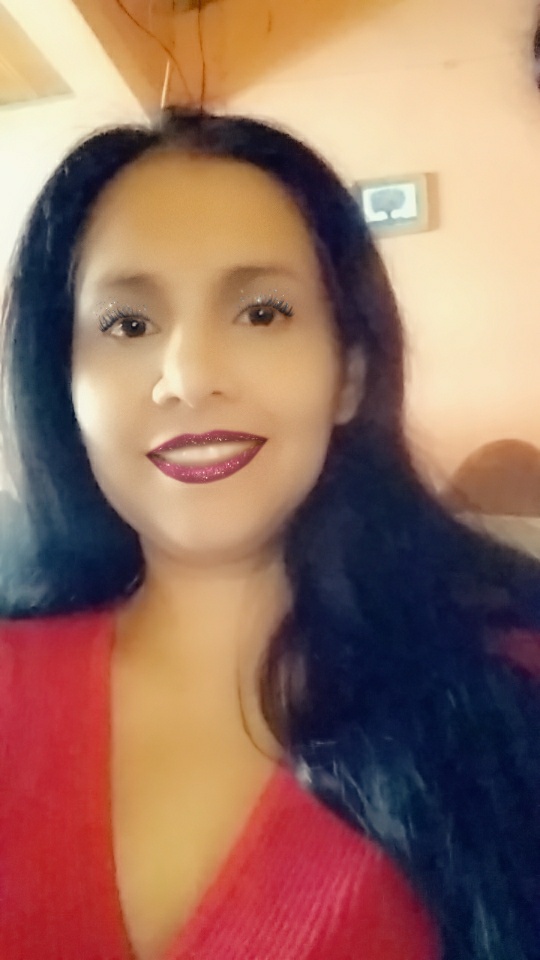 Saludo amigo de eta comunidad, visitando alguno post me encontré con la iniciativa que promueve
@orianabeam
, donde no invita a responder alguna pregunta relacionada con nuestra estadía aquí en hive. Aquí responderé a la pregunta de la iniciativa
Greetings friend of this community, visiting a post I came across the initiative promoted by @orianabeam, where it does not invite to answer any question related to our stay here at hive.
Here I will answer the question of the initiative
MI BLOG FAVORITO
MI MY FAVORITE BLOG
La verdad tengo varios usuarios que me gusta un trabajo aquí en la plataforma, pero me gusta mucho las publicaciones de @franzzonline, ya que muestra de manera muy versátil sus historias y me encanta leer las ocurrencias que plasma en sus post. Me impresiona como hace para plasmar de manera muy divertida su contenido, que me hace leer sus publicaciones. Te felicito por eso.
The truth is that I have several users who like a job here on the platform, but I really like @ xxx's publications, since it shows their stories in a very versatile way and I love reading the occurrences that they capture in their posts. I am impressed with how he does to express his content in a very fun way, which makes me read his publications. I congratulate you for that.


MI COMUNIDAD FAVORITA
MY FAVORITE COMMUNITY
Desde que estoy en #Hive he posteado en varias comunidades, pero la mayoría de mis publicaciones están en #gems, una comunidad donde puede postear contenido variado y en diferente idiomas, además de apoyar grandemente a los usuarios que postean contenido de calidad.
Since I've been in #Hive I have posted in various communities, but most of my publications are in #gems, a community where I can post varied content and in different languages, as well as greatly supporting users who post quality content.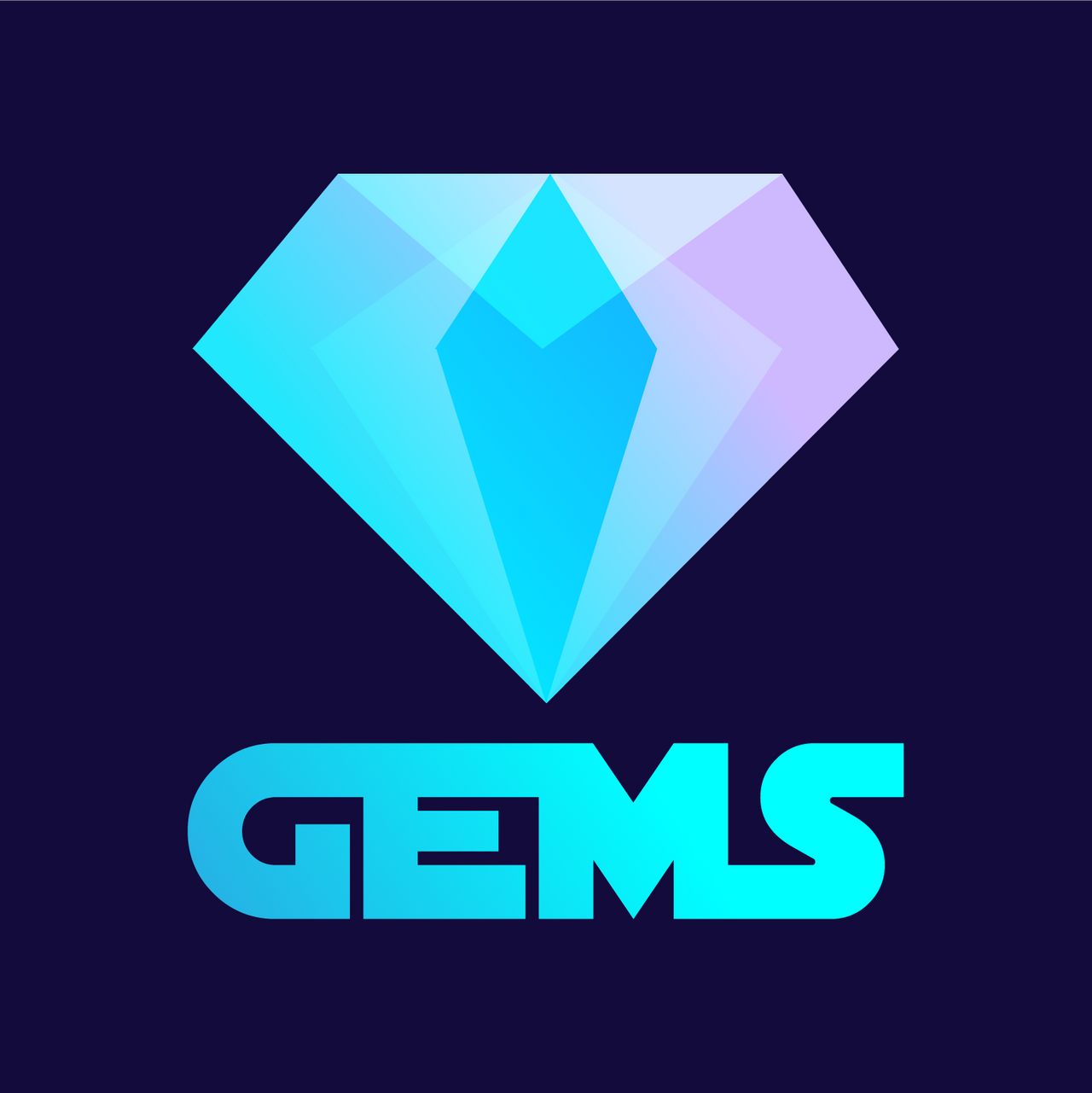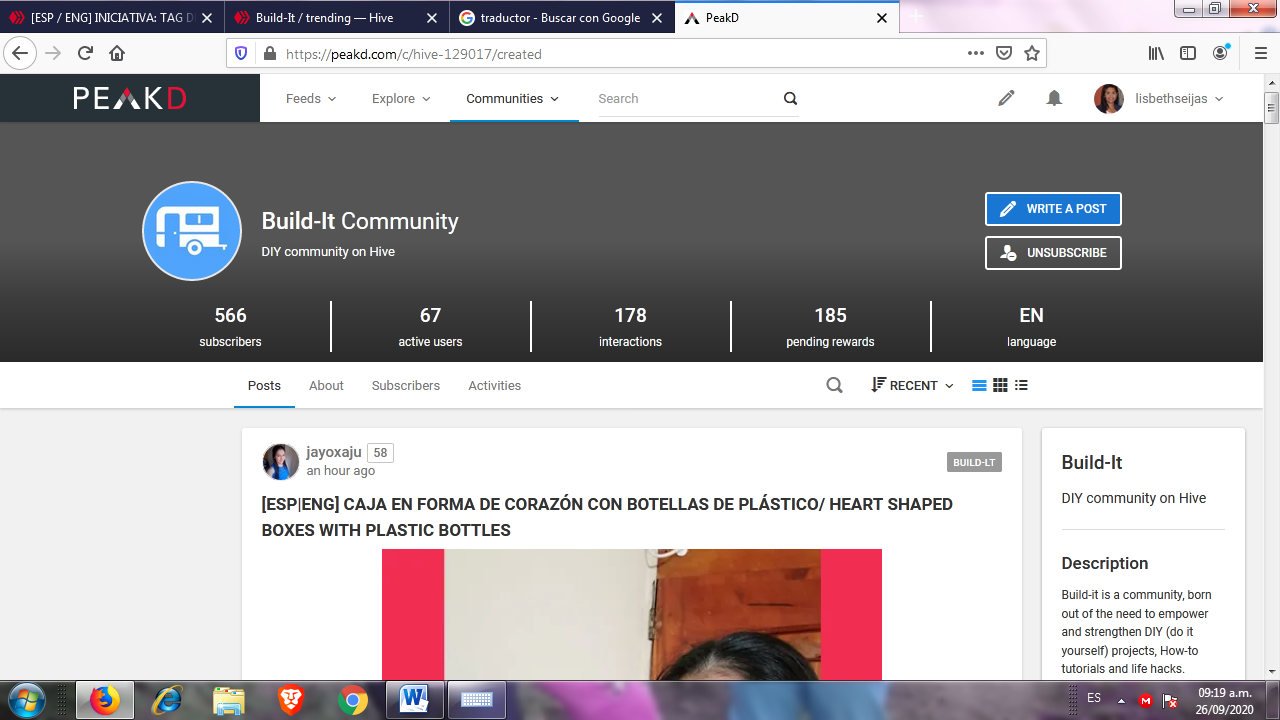 Es una comunidad que es nueva para mí y me identifico con ella, porque me encanta publicar contenido de manualidades, allí podrá postear tutoriales o todo lo relacionado con el bricolaje
It is a community that is new to me and I identify with it, because I love publishing content on crafts, there you can post tutorials or everything related to DIY

MI CURADOR FAVORITO
MY FAVORITE CURATOR
He recibido apoyo por varios curadores, pero blusmit a través de @appreciator y su comunidad me han apoyado grandemente desde que comencé en #hive. Por eso cada día busco ser cada día mejor y poder mostrar a la comunidad contenido de calidad, creativo y original.
I have received support from various curators, but blusmit through @appreciator and her community have been very supportive of me since I started #hive. That is why every day I try to be better every day and to be able to show the community quality, creative and original content.

¿LE HAS COPIADO A ALGUIEN DE HIVE?
HAVE YOU COPIED SOMEONE FROM HIVE?
No, estoy en total desacuerdo en estar copiando a alguien, considero que lo que vemos en la plataforma no puede ayudar a mejorar, que sirva de guía mas no de copiar el trabajo de otro.
En particular hay post como el de @saracampero que me gustaban como se veían cuando colocaban su contenido en dos idiomas a través de columna, comencé a investigar cómo hacerlo y lo logre, pero sentía que era más engorroso. Cuando tengo más tiempo lo hago de esa forma.
No, I totally disagree in being copying someone, I consider that what we see on the platform cannot help to improve, that it serves as a guide but not to copy the work of another.
In particular, there is a post like the one from @saracampero that I liked how they looked when they placed their content in two languages through the column, I started to investigate how to do it and I did it, but I felt that it was more cumbersome. When I have more time I do it that way.

MI MEJOR POST
MY BEST POST
Fue publicado en el mes de abril, donde participe diseñando un logo para la comunidad de #abundance.tribe. Pase por uno días de investigación para saber que iba a diseñar para ello. Esto fue un post bien trabajado ya que me quería ganar para ese entonces 750 hive. Era un premio grande, por eso quise dar lo mejor de mí en el diseño. Fueron muchas entradas geniales. Mi sorpresa fue haberme llevado el segundo lugar con una premiación de 250 hive. Actualmente es el logo que utiliza la comunidad
It was published in April, where I participated by designing a logo for the # abundance.tribe community. I spent a day researching to find out what you were going to design for. This was a well-worked post since I wanted to win 750 hive by then. It was a big award, so I wanted to do my best in design. It was a lot of great entries. My surprise was to have taken second place with an award of 250 hive. It is currently the logo used by the community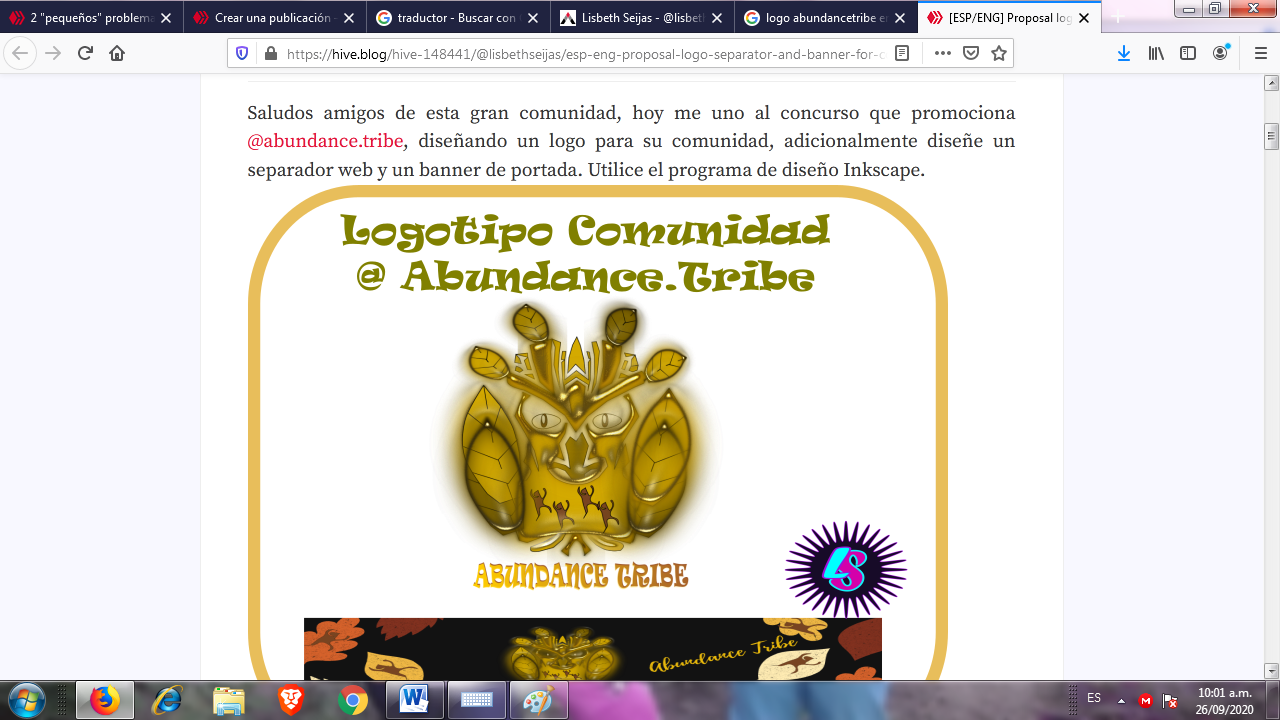 MI POST QUE MÁS ME AVERGÜENZA
MY POST THAT EMBLEMS ME THE MOST
Sonara arrogante, pero no tengo post que me de vergüenza, siempre trabajo de manera muy limpia y reviso muy bien para que todo me salga como lo tenía previsto.
It sounds arrogant, but I have no post that embarrasses me, I always work very cleanly and I check very well so that everything goes as planned.

ANÉCDOTA RANDOM QUE ME HAYA PASADO EN HIVE
RANDOM ANECDOTE THAT HAPPENED TO ME IN HIVE
Una vez una publicación que realice un origami, y había utilizado recorte y un usuario me comento que eso no era origami sino kirigami. La verdad no sabía de ese término, investigue y tenía razón. Desde ese entonces supe la diferencia y las características que engloba el arte de papel
Once a publication that I made an origami, and I had used cutout and a user told me that it was not origami but kirigami. The truth did not know about that term, investigated and was right. Since then I knew the difference and the characteristics that includes paper art

HIVER QUE ADMIRO
HIVER THAT I ADMIRE
Admiro mucho a el usuario @cetb2008, me gusta u publicaciones de diseño que trabaja en inskcape, he aprendido de el en cuanto a diseño y a ser contantes en la plataforma para alcanzar lo que se quiere
I very much admire the user @ cetb2008, I like the design publications that work in Inskcape, I have learned from him in terms of design and to be constant on the platform to achieve what you want
Espero les guste
Gracias por leerme