Greetings Hive!!!
I'm back at my laptop after staying away for 3 days. During that time, this past Sunday, I visited one of my favorite places close by to where I live, the Wild Horse Mesa. We loaded up the truck with hay to feed the wild horses and I brought two photographers with me, my girlfriend @jan-mccomas and @personaldisorder, and my granddaughter Lilly. We ran into quite a few bands of horses that day and met a lot of new faces, as well as a few old friends among them.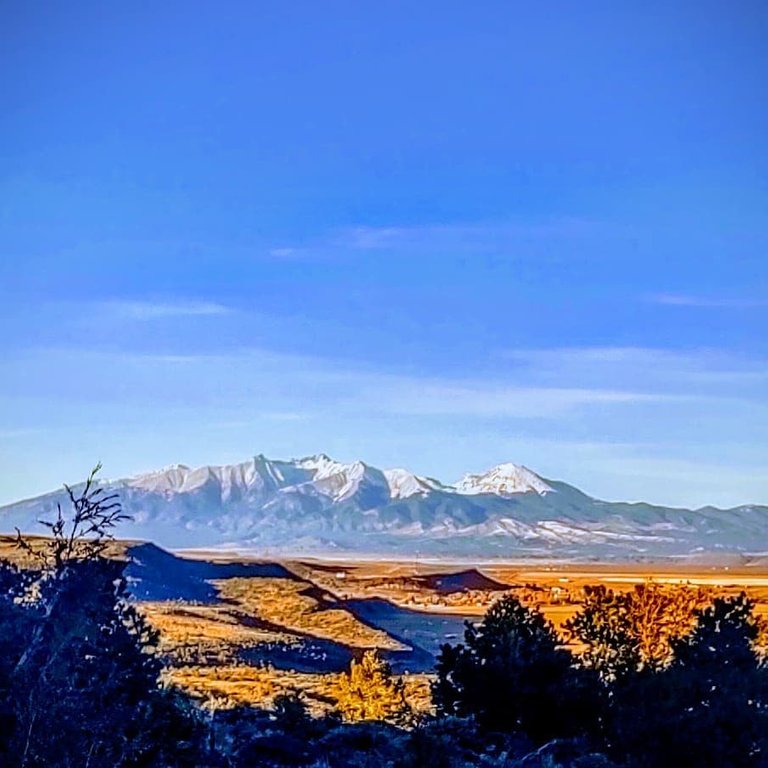 This is Mount Blanca, taken by me from the mesa. Blanca is the most holy mountains in the San Luis Valley of Southern Colorado among the Native tribes in the area and the fourth highest peak in Colorado at well over 13,000 feet. In the picture alao is the town of San Luis which is the oldest town in Colorado.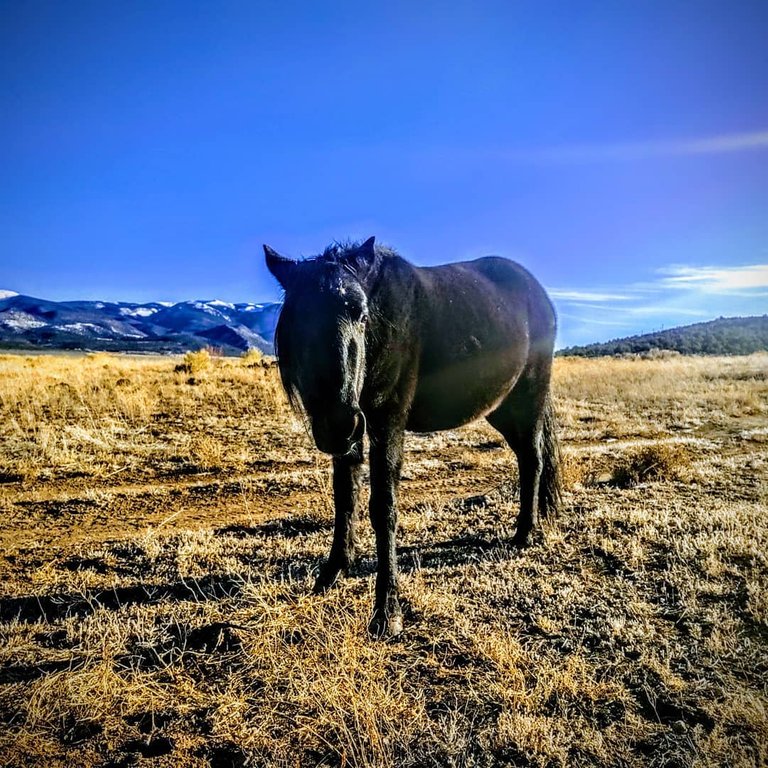 This is a new face to me, a black mare I was drawn to with a beautiful mane and tail as she seemed interested in me as well. Earlier before I snapped this photo, she actually kicked @personaldisorder for getting a bit too close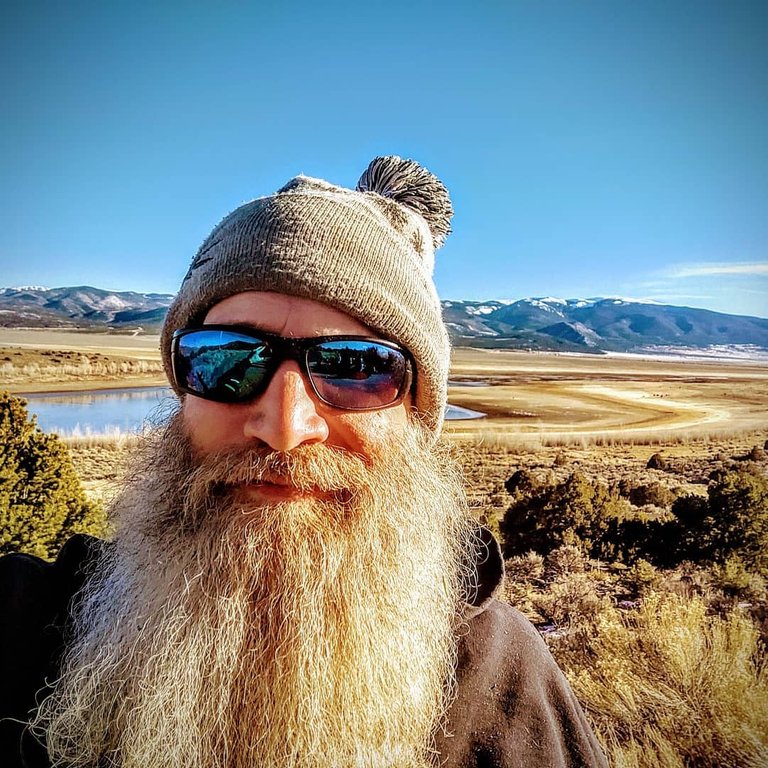 This is a selfie I took of myself as we were on our way down to the Sanchez Reservoir, a lake that's a favorite hang out spot for the horses.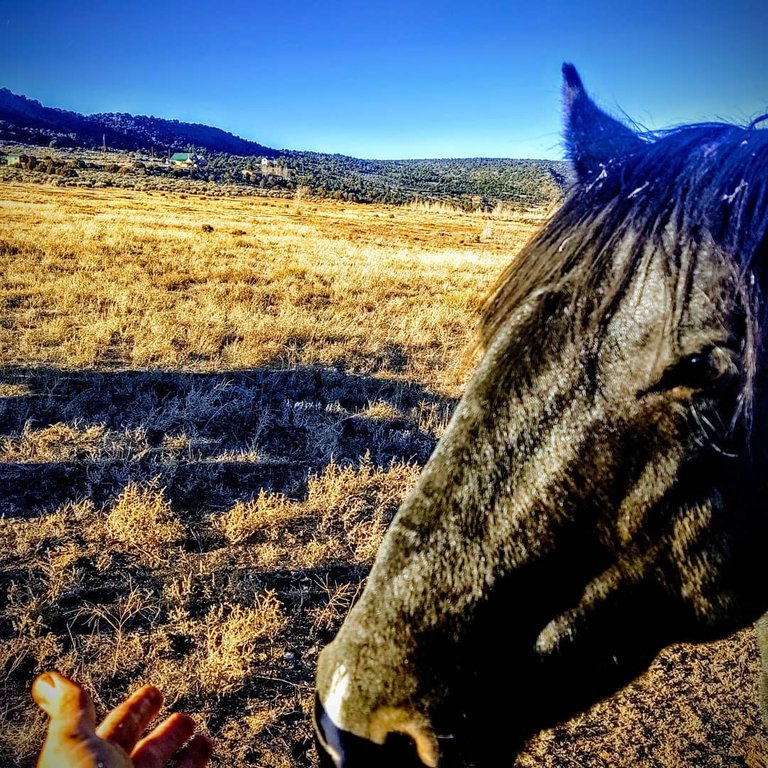 Here's me petting the same horse pictured above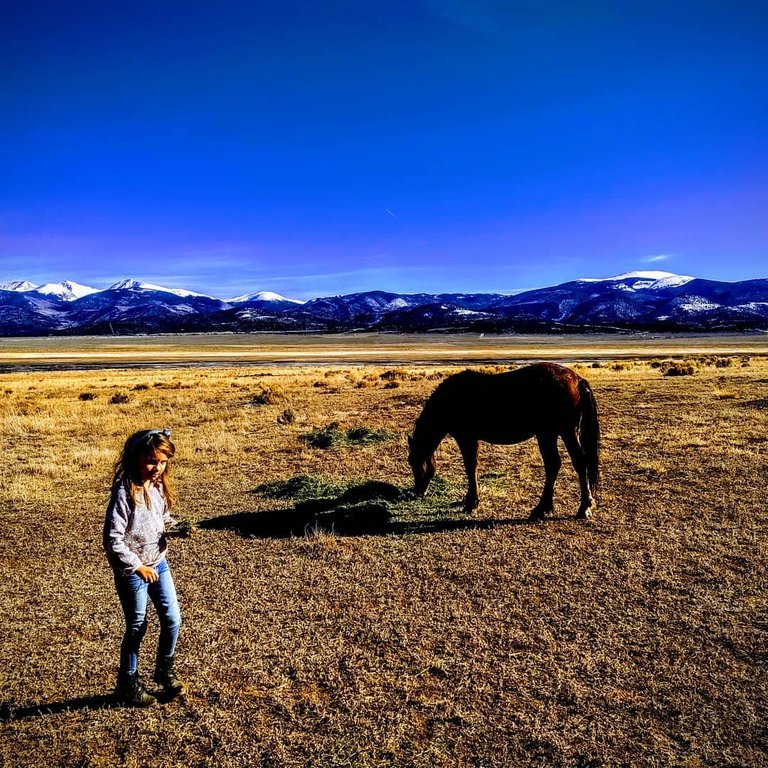 This is my granddaughter Lilly with a horse eating some of the food we offered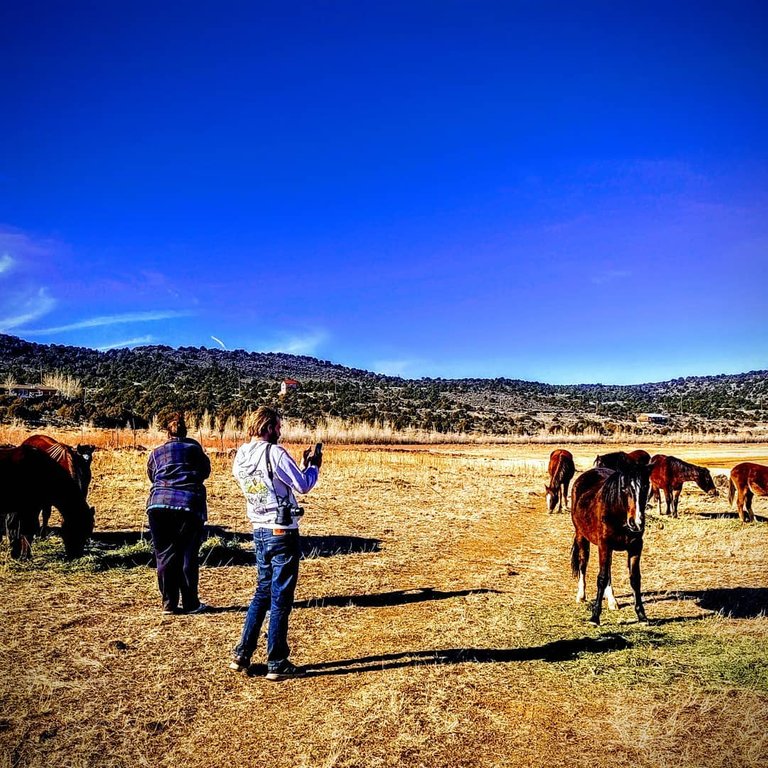 Here we have @jan-mccomas and @personaldisorder doing what they love most ❤️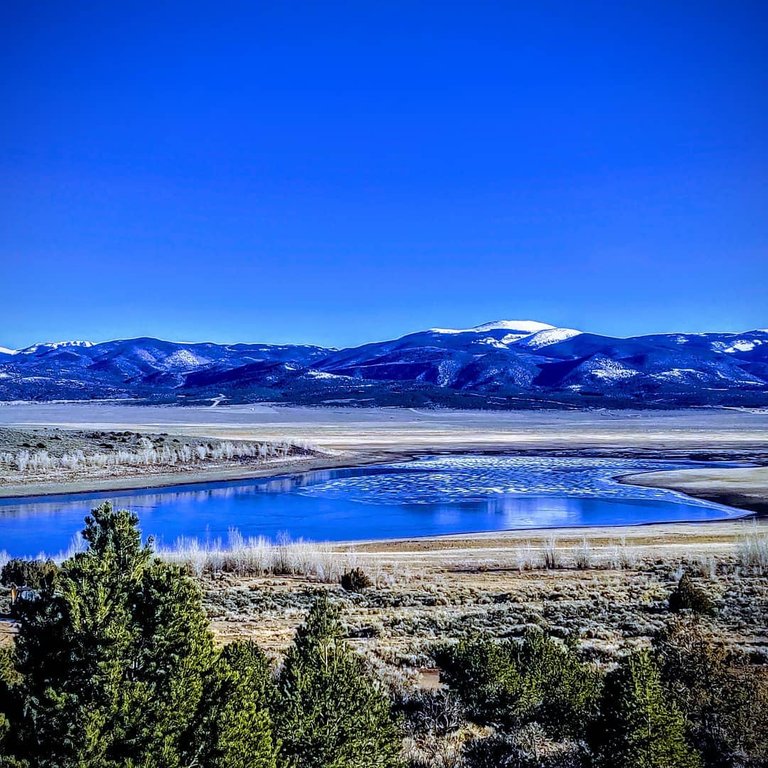 The Sanchez Reservoir in all it's late Fall glory. It's usually 4 miles in length, but with rain and snowfall down it is much smaller now. The mighty Sangre De Cristo Mountains are in the back.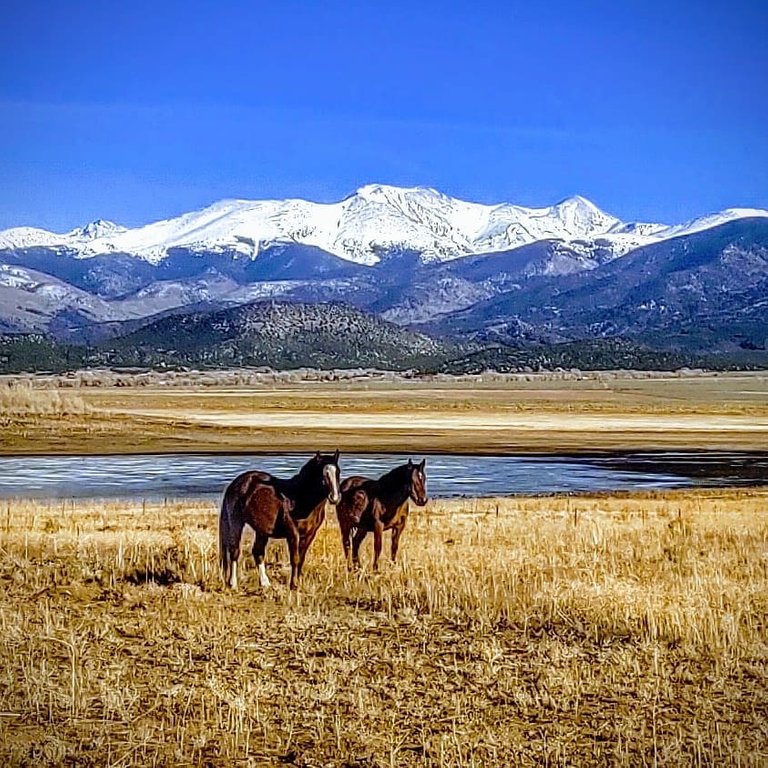 Probably my most favorite pic of the day is of these two standing near the lake. Some may not know but these two are taking an after meal nap. You can tell when a horse is taking a standing nap by how one hind leg is notched back.
Hope you found this post enjoyable!!!
🤘🤠🤘