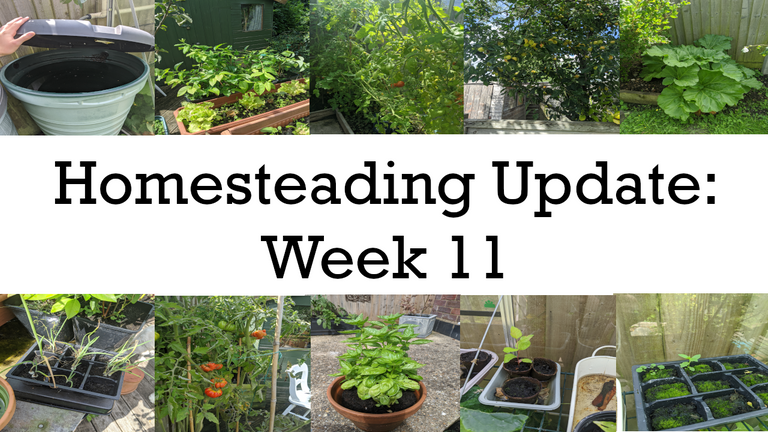 Rain, Rain, Rain
After an incredibly hot and humid week here in the UK, we finally have had some well earned rain! It can be time consuming water all of my plants and vegetables when it's just pure sun, as it has been this summer, especially when my water-butts are dry! The process this summer has been watering using the hose-pipe. I wanted to make sure that this would still be okay if there was a hosepipe ban of some sort. Therefore, I decided to fill up buckets of water and methodically fill up the watering cans one by on. This was because the hosepipe didn't reach all the way down the garden and therefore has been time consuming. But no more! As you can see in the first picture I have a completely full water butt! You can see how much rain there has been too with the state of the blueberry bushes completely collapsed and falling over! These really grew with a bit of rain and humidity that we had over the weekend and last week!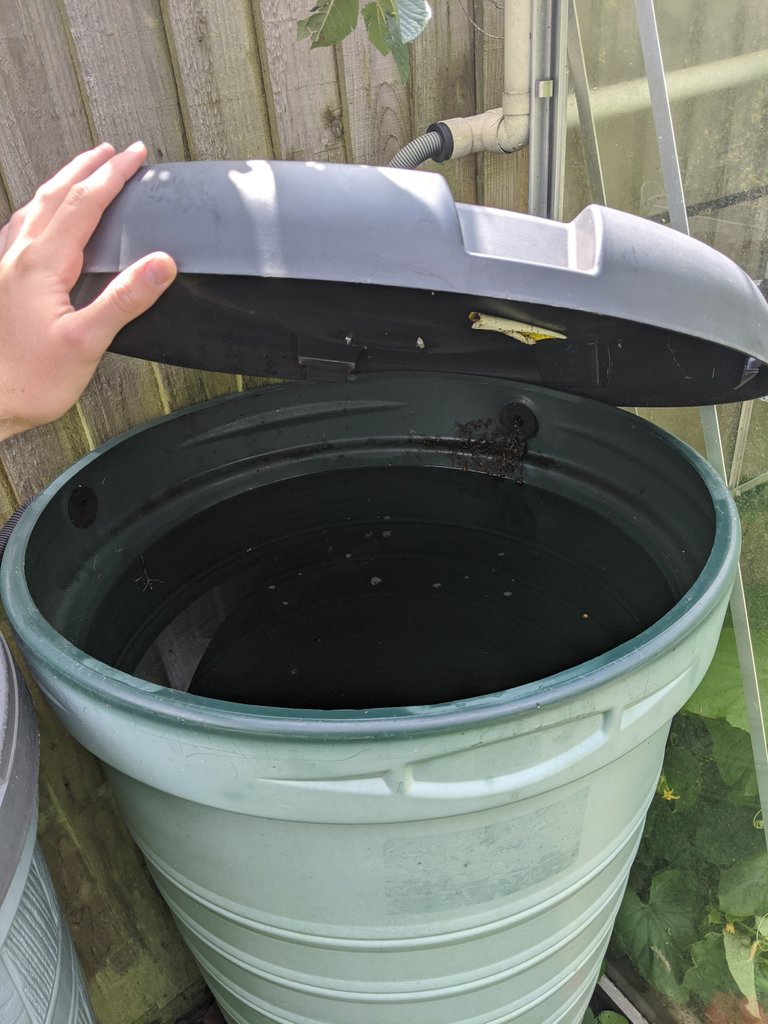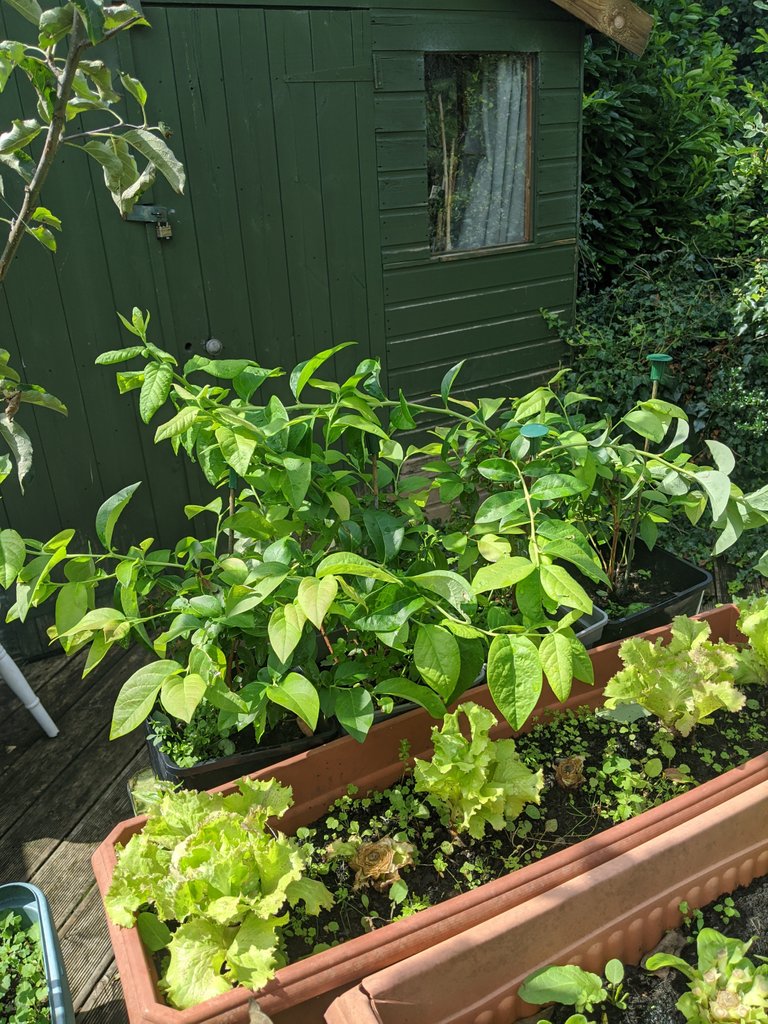 Grow, Grow, Grow
Because of all of that rain that we have had, we have had some great growth in the garden. The tomatoes in the greenhouse have really started to blossom! The picture doesn't do it justice (and because we harvested most of them) but there were so many red tomatoes that were ready to be picked! The difference between the homegrown and supermarket bought tomatoes is shocking! Our homegrown ones actually taste like they have some nutritional value and health to them, not just tasteless fibres. Our crab apples have almost doubled in size and the water has really helped to fill them out! Again, we must be on our 4th or 5th rotation of rhubarb and it's doing so so well! I experimented too with some spring onions, they are fully grown here. Yes, they are small because they were planted in small pots. They didn't quite have enough soil for their roots to grow big and strong so that the plant itself could do so. Something to think about for next time! The buffalo tomatoes too are starting to ripen! These aren't quite as nice as the other tomatoes (not sure what variety they actually are) but I can imagine that they would be really good for gazpacho.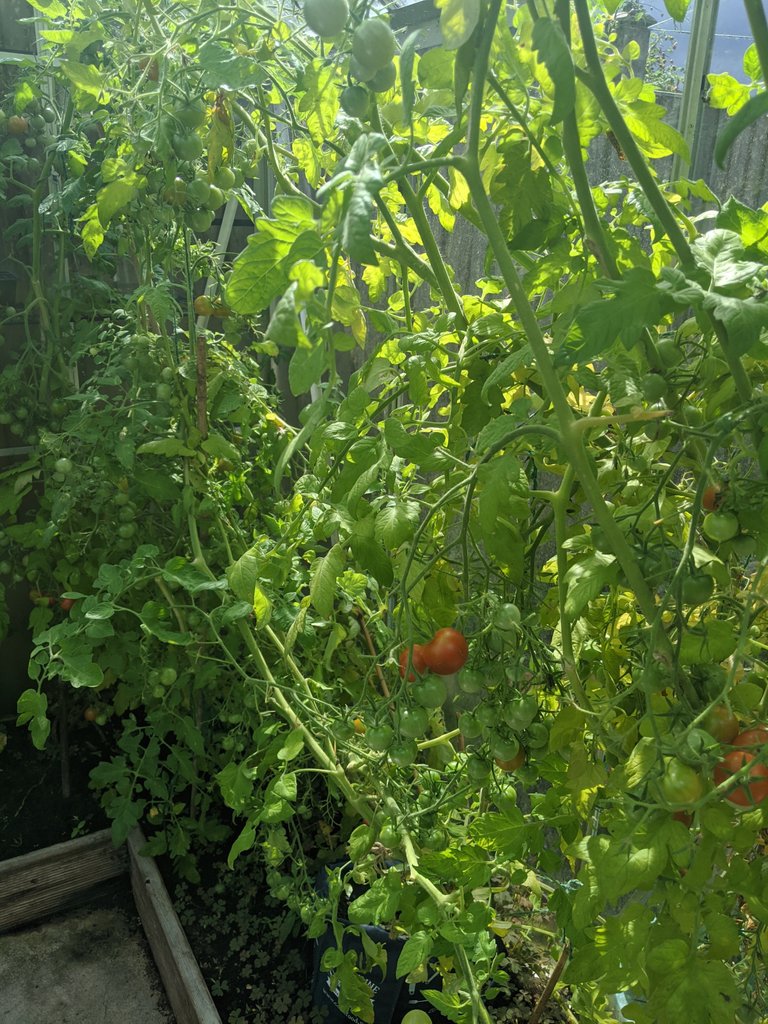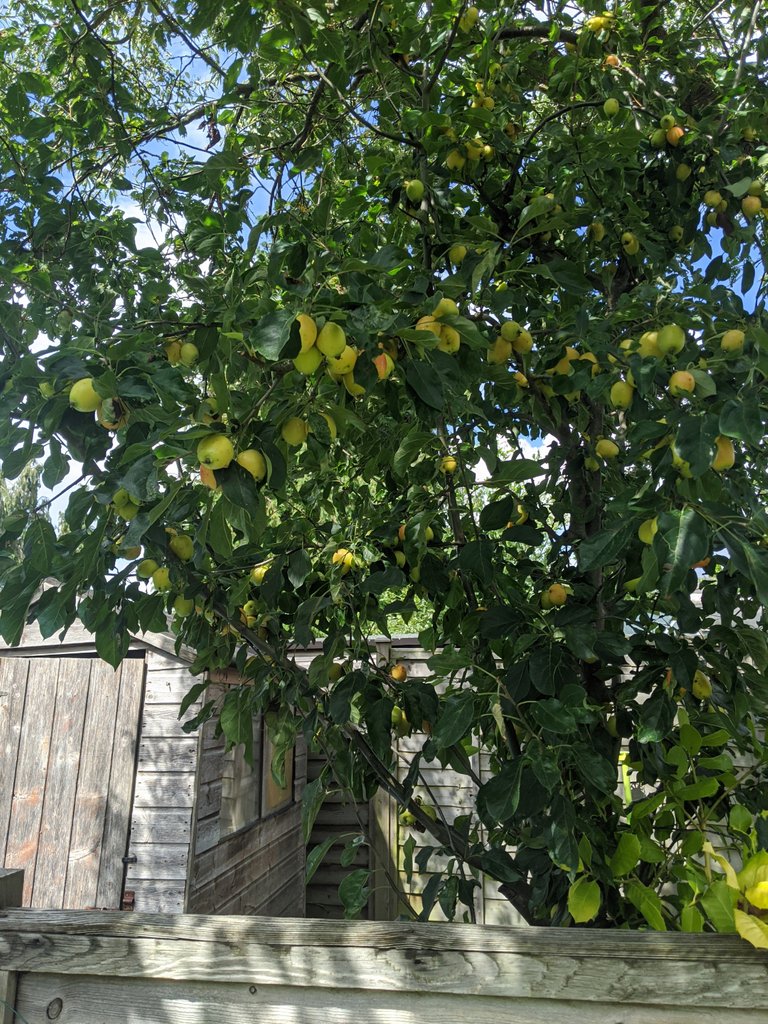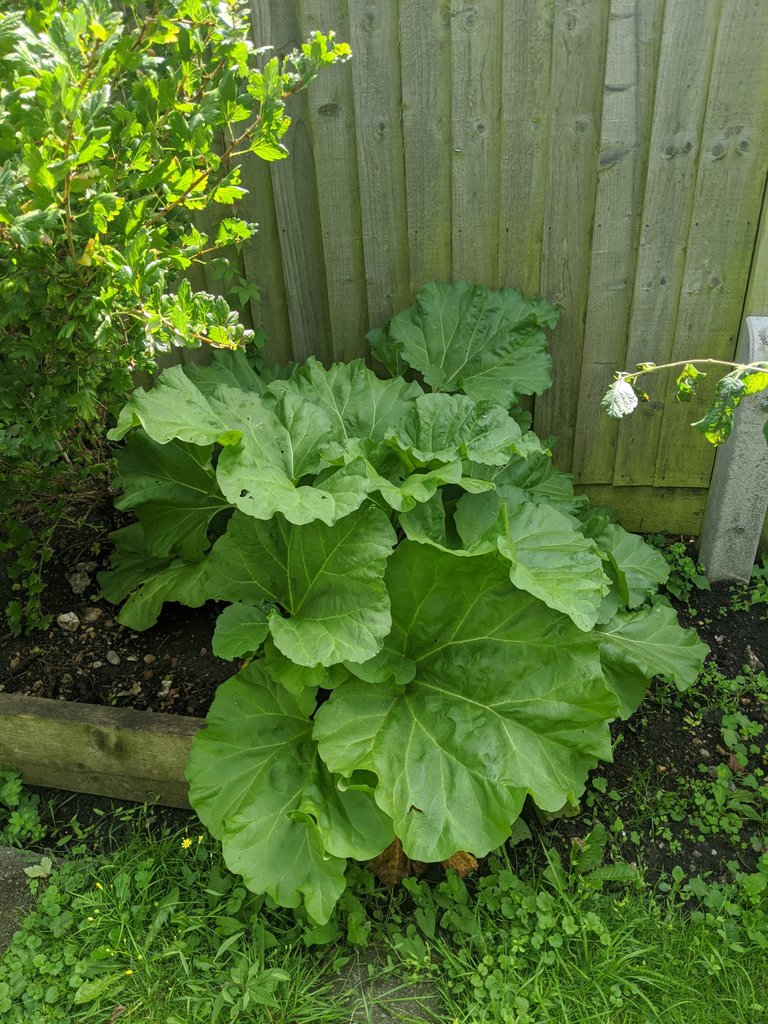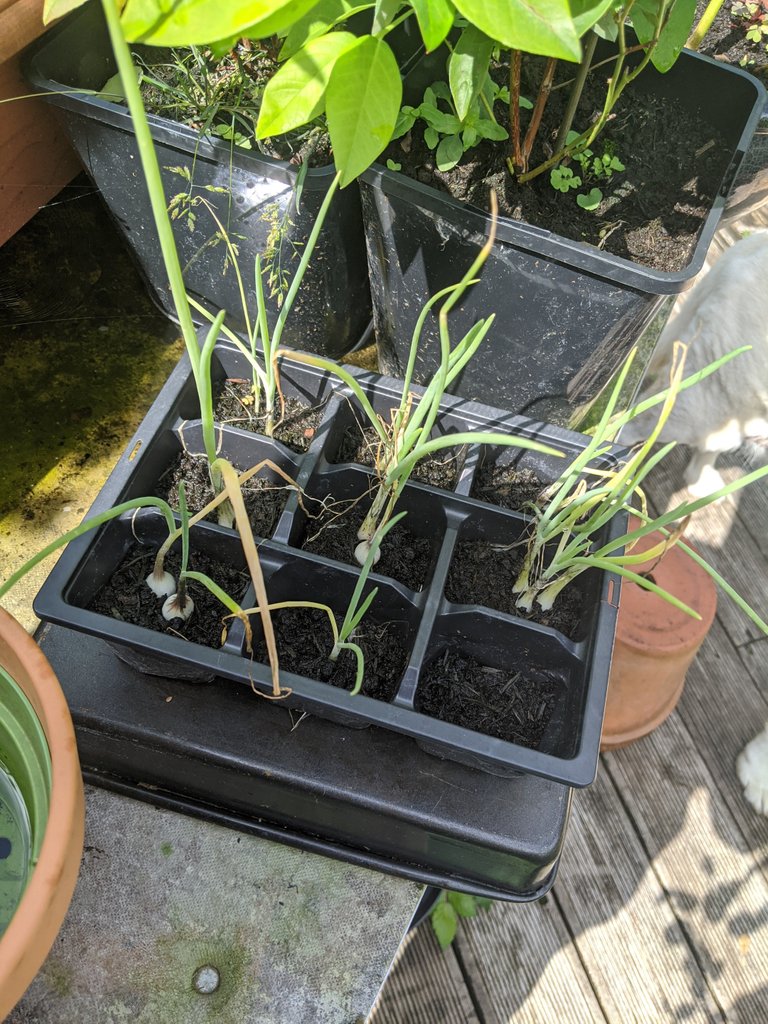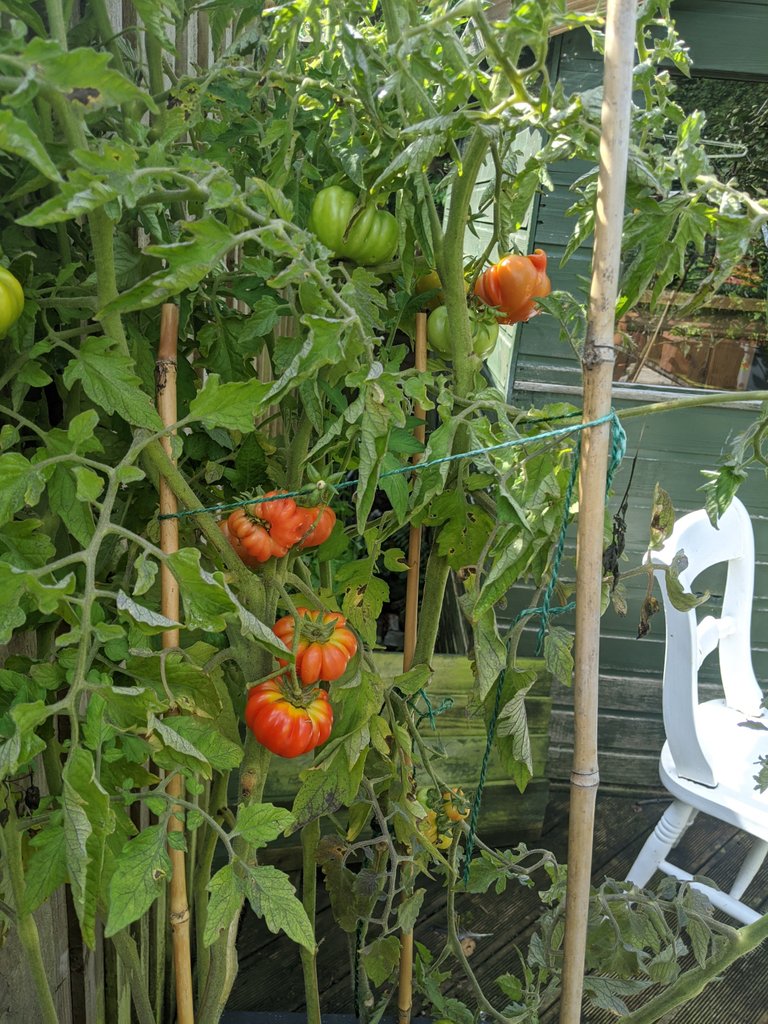 'Look after the pennies and the pounds will look after themselves'
A quick tip to save a fortune is to grow your own herbs. This is really easy and not only saves you bags of money but saves you so much time popping to the shops every time that you need some herbs. Fresh is 100x better than dried.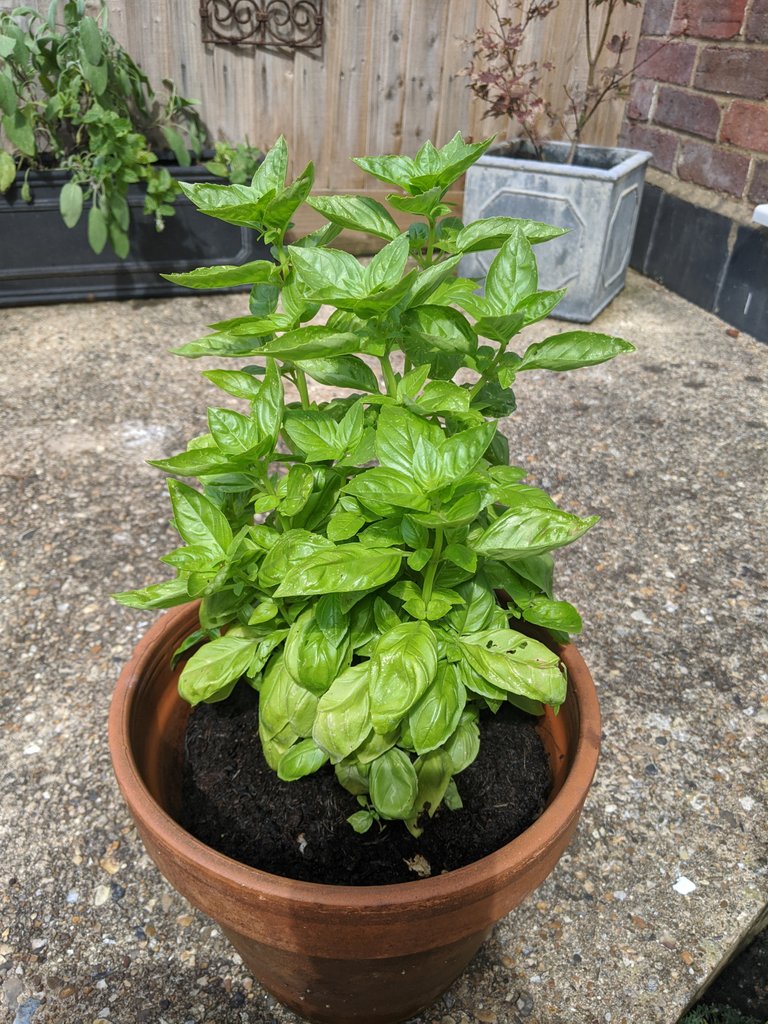 Next Season
I have thought ahead to next year and the next growing season and what I'd like to have. I have here some apple trees and also you can see some blueberry bushes that I have grown from seed too. You can see that when you plant from seed you definately need to plant more than you need. I only got 1 out of 3 apples and 2 out of 12 blueberries. A nice little tip for anyone else out there who needs a few tips!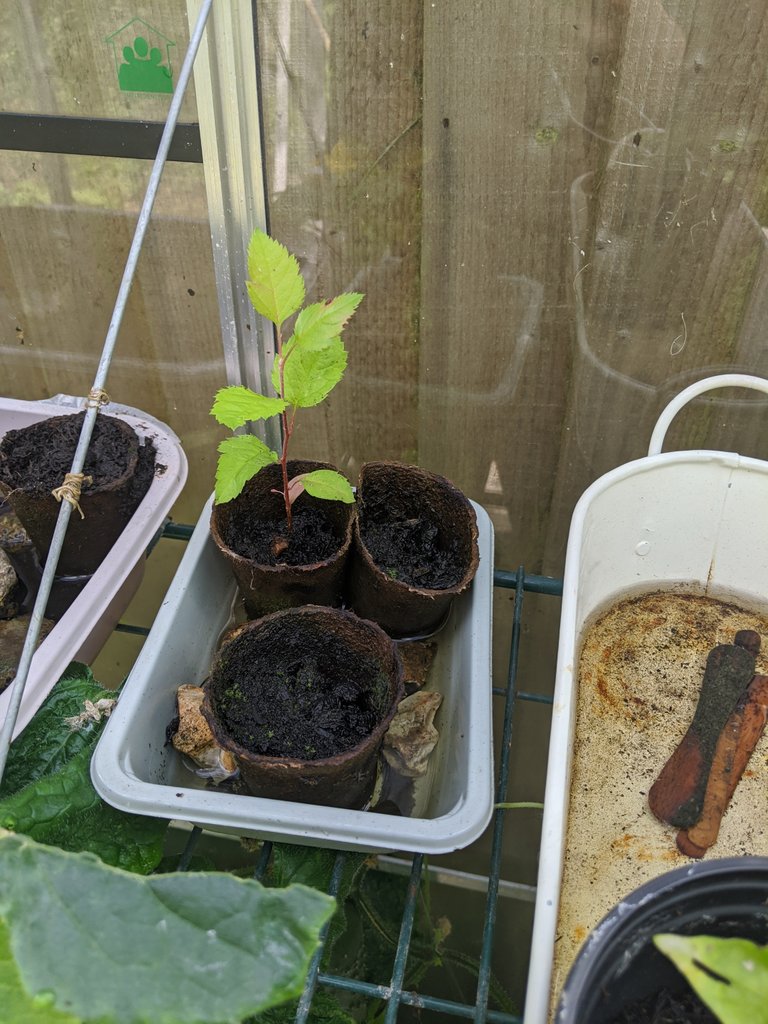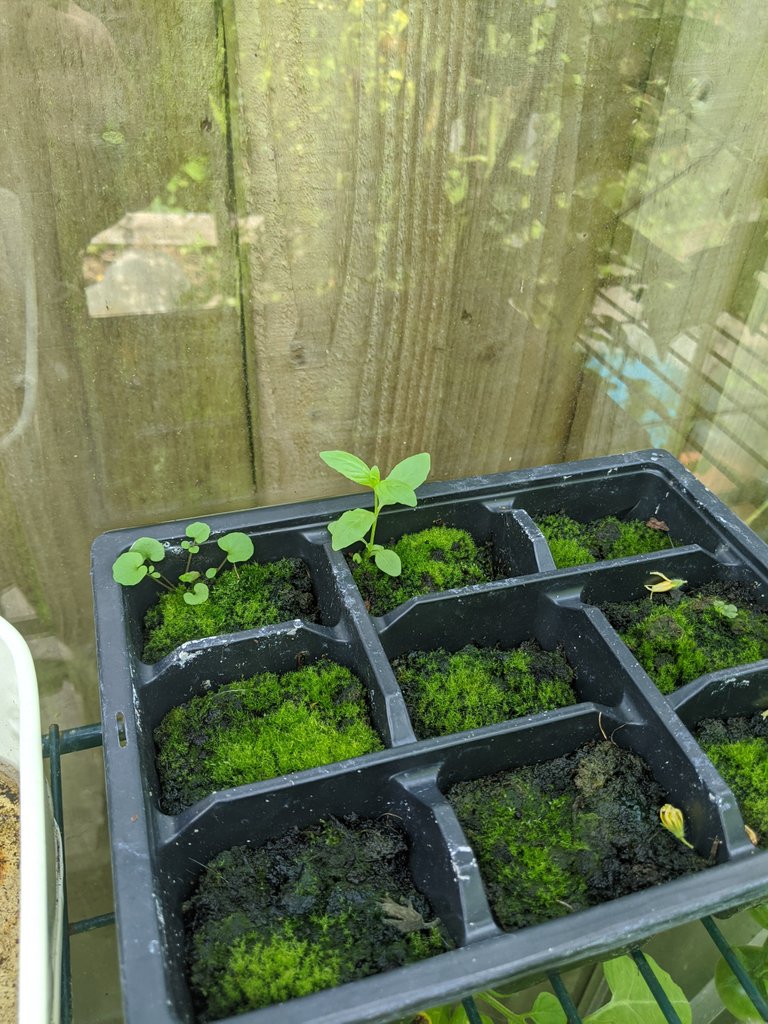 ---
Thank you, Thank you, Thank you!
Thank you very much again for taking the time to read this update of mine. I've really enjoyed taking up this new hobby of homesteading during the corona virus and I have also enjoyed documenting this on the local grower blog! Please feel free to upvote, comment and share. This really encourages me and really helps financially! As I mentioned before, I have been working behind the scenes too at creating the GROW token and I have been successful in doing that! It was something that crossed my mind and it has been so exciting to actually have done it now! I have thought long and hard about the GROW token and it's utility and quite frankly just what to do with it! This goes a really long way in support me so thank you very much! Special thanks to @darthknight, @trafalgar, @ocd, @ocdb, @qurator, @blocktrades, @canadian-coconut, @therealwolf and more for your generous upvotes!
---