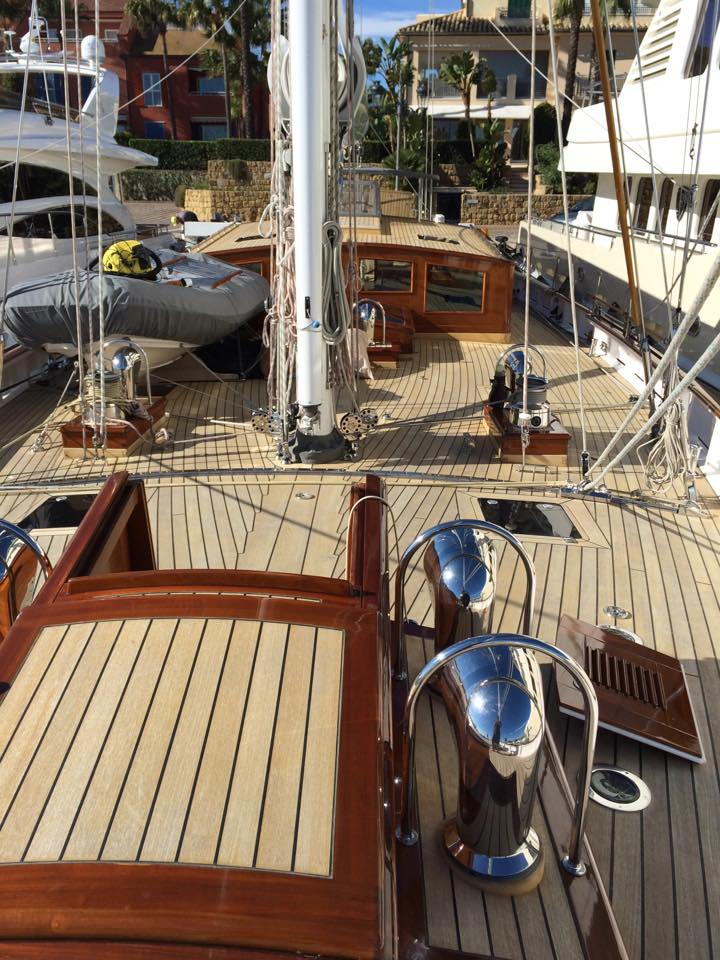 ---
We are often faced with new and stressful situations, whether it is at work, with our relationships or any problems that arise unexpectedly in our day. Many times we feel blocked by this problem and begin to postpone or try to avoid it, when it really takes the same amount of energy to do so as it does to avoid it.
Frecuentemente nos tenemos que enfrentar con situaciones nuevas y estresantes, ya sea en el trabajo, con nuestras relaciones o cualquier problema que aparezca inesperado en nuestro día. Muchas veces nos sentimos bloqueados por este problema y empezamos a posponer o tratar de evitarlo, cuando realmente toma la misma cantidad de energía hacerlo que evadirlo.
---
We must be careful not to create chronic stress, which is the one that is recurrent, when we start to worry about things for a long time without giving them a solution, it will always be there unless you take action to remedy it. This type of stress is very harmful to your health. It is better to avoid this stress than to avoid facing what causes it.
Debemos tener cuidado de no crear un estrés crónico, que es aquel que es recurrente, cuando empezamos a preocuparnos por cosas durante mucho tiempo sin darles una solución, siempre va estar ahí a menos que tomes acción para remediarlo. Este tipo de estrés es muy dañino para tu salud. Es mejor evitar este estrés que evitar enfrentar lo que lo causa.
---
When you are faced with a situation that causes this feeling, it is important not to put it off. You will be able to detect it easily because it always appears in situations that challenge you, in which you do not feel safe, or it is an unknown obstacle.
Cuando te enfrentes con una situación que te cause este sentimiento, es importante que no lo dejes para después. Lo vas a poder detectar fácilmente porque siempre aparece en situaciones que te desafían, en el que no te sientes seguro, o es un obstáculo desconocido.
---
For example, as a sailor I have to drive the guests of the yacht to take them to the beach, to the dock or to give them a ride to explore the new area. When I started working in my first job as a sailor, I remember that I had a lot of stress to handle the guests, because I had never done it before, and since they are very demanding and millionaire people, I must have a lot of expertise in the matter, to have the life of these people under my hands, is a very big responsibility.
Por ejemplo, como marinero debo manejarle a los huéspedes del yate la lancha para llevarlos a la playa, al muelle o para darles un paseo y explorar el nuevo área. Cuando empecé a trabajar en mi primer trabajo como marinero, recuerdo que tenía mucho estrés de manejarle a los huéspedes, porque nunca lo había hecho, y como son gente millonaria y muy exigentes, debo tener mucho expertise en el asunto, tener la vida de esta gente bajo mis manos, es una responsabilidad muy grande.
---
And well, the way I managed to deal with this, was talking to my deck mates, just by saying it, the first officer said, you know we all go through that stress, the best way is to ask the captain for time to use the boat and practice for several days, so that when the day comes, you feel confident that you know how to handle this boat 100%.
Y bien, la manera en que logré afrentar esto, fue hablando con mis compañeros de cubierta, con tan solo haberlo dicho, el primer oficial dijo, sabes que todos pasamos por ese estrés, la mejor manera es que le pidamos tiempo al capitán para usar la lancha y practicar por varios días, para que cuando llegue el día, te sientas seguro de que sabes manejar esta lancha al 100%.
---
And so it was, the captain very confidently said, not only will Lucas handle the boat, but everyone will handle it from here until they feel safe, the safety of our guests is paramount and this is part of our job.
Y así fue, el capitán con mucha seguridad dijo, no solo Lucas va a manejar la lancha, sino todos van a manejarla de aquí hasta que se sientan seguros, la seguridad de nuestros huéspedes es primordial y esto es parte de nuestro trabajo.
---
After 2 weeks of practicing everyone getting in and out of the harbor, to and from the anchored yacht, we all managed to improve our skills at the wheel and our safety had increased a lot, especially mine. Although I will be honest, I always had a little stress the day I had to take guests the first time, I felt very confident and capable.
Al cabo de 2 semanas de estar practicando todos entrando y saliendo del puerto, desde y hacia el yate anclado, logramos mejorar todos nuestra habilidad en el volante y nuestra seguridad había aumentado mucho, sobre todo la mía. Aunque te voy a ser sincero, siempre tuve un poco de estrés el día que me tocó llevar a huéspedes la primera vez, me sentía muy seguro y capaz.
---
It's about having the right attitude and knowing that even though we can't control everything we face, we can always choose the best strategy to deal with stress, analyzing and evaluating how we can decrease it to feel as safe as possible.
Se trata de tener la actitud correcta y saber que aunque no podamos controlar todo con lo que nos enfrentamos, siempre podemos elegir la mejor estrategia para enfrentarnos al estrés, analizando y evaluando cómo podemos disminuirlo para sentirnos lo más seguro posible.
---
When facing stressful situations, look for ways to increase your confidence by putting on the armor that gives you the security and strength to face and decrease your stress.
Cuando te enfrentes a situaciones estresantes, busca la manera de aumentar tu confianza poniéndose la armadura que te de la seguridad y fuerza para enfrentar y disminuir tu estrés.