Hola amigos #Hivers ¿Como están todos? espero que muy bien, hoy les quiero mostrar unos humanos cultistas listos para sacrificar otros humanos para sus rituales de invocación y adoración, sin dudas no quisiera ser amigo de estas personas. Así que recuerden amigos, nunca confien en los tipos con tunicas y capuchas que se encuentren en las calles!!!.
Hello friends #Hivers, how is everyone? I hope very well, today I want to show you some cultist humans ready to sacrifice other humans for their invocation and worship rituals, without a doubt I would not want to be friends with these people. So remember folks, never trust the guys in robes and hoods on the streets !!!.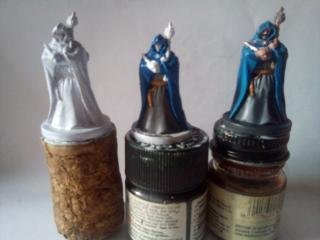 La verdad es que esperaba que el pintado fuera mucho mas complicado, puesto a que sus túnicas son extremadamente lisas y de esta formar las pinturas acrílicas no se adhieren como debe ser,pero fue todo lo contrario, se ad-hedieron completamente y sin ningún problema, solo tuve que pasar tres manos para eso.
The truth is that I expected the painting to be much more complicated, since their tunics are extremely smooth and in this way the acrylic paints do not adhere as they should, but it was the opposite, they adhered completely and without any problem. , I only had to pass three hands for that.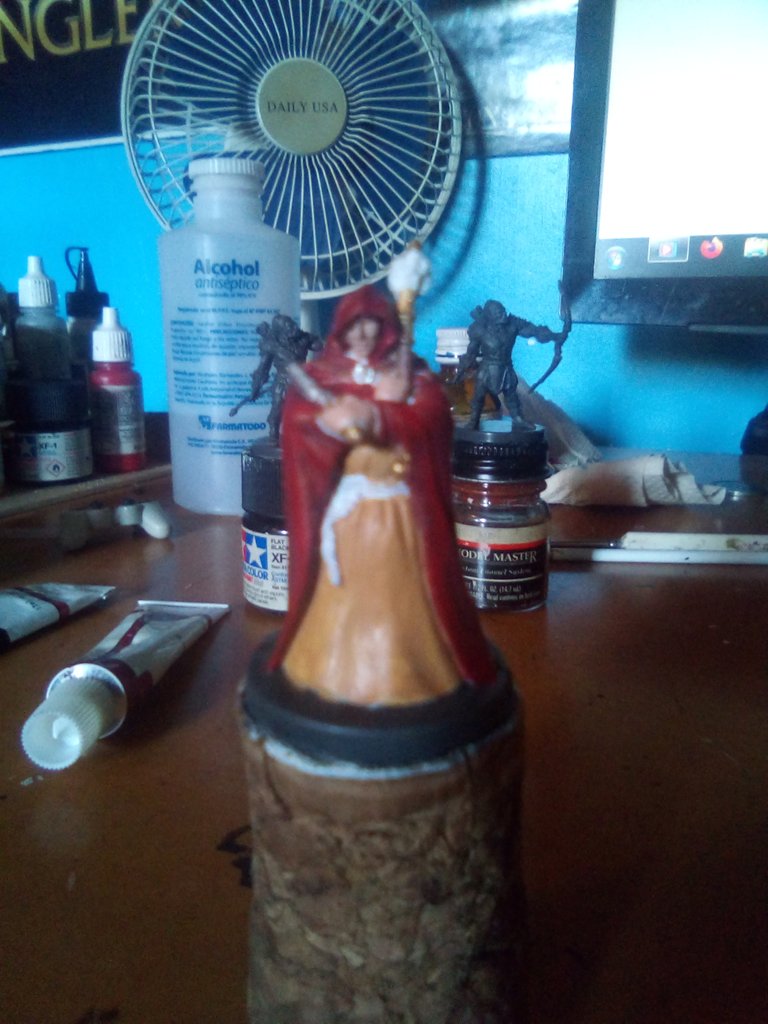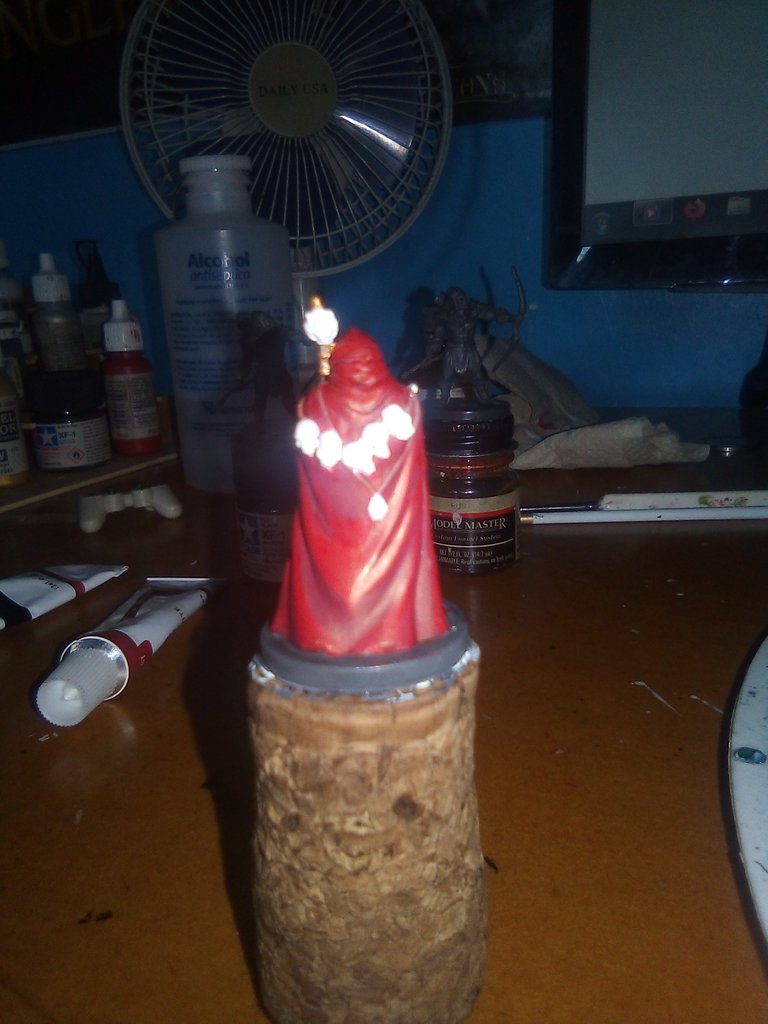 Después de fondear la figura en blanco, procedí a pintar su vestimenta con los colores base que son rojo mate y marrón saco de paja claro, para luego aclararlos, en el caso de la túnica con amarillo hasta llegar a la tonalidad anaranjada, y el resto con marrón kaki; Y para darle profundidad oscureci el rojo mate a vinotinto y luego un vinotinto muy oscuro (casi negro).
After anchoring the figure in white, I proceeded to paint his clothing with the base colors that are matte red and light straw sack brown, and then lighten them, in the case of the tunic with yellow until reaching the orange hue, and the rest with khaki brown; And to give it depth I darkened the matte red to burgundy and then a very dark red wine (almost black).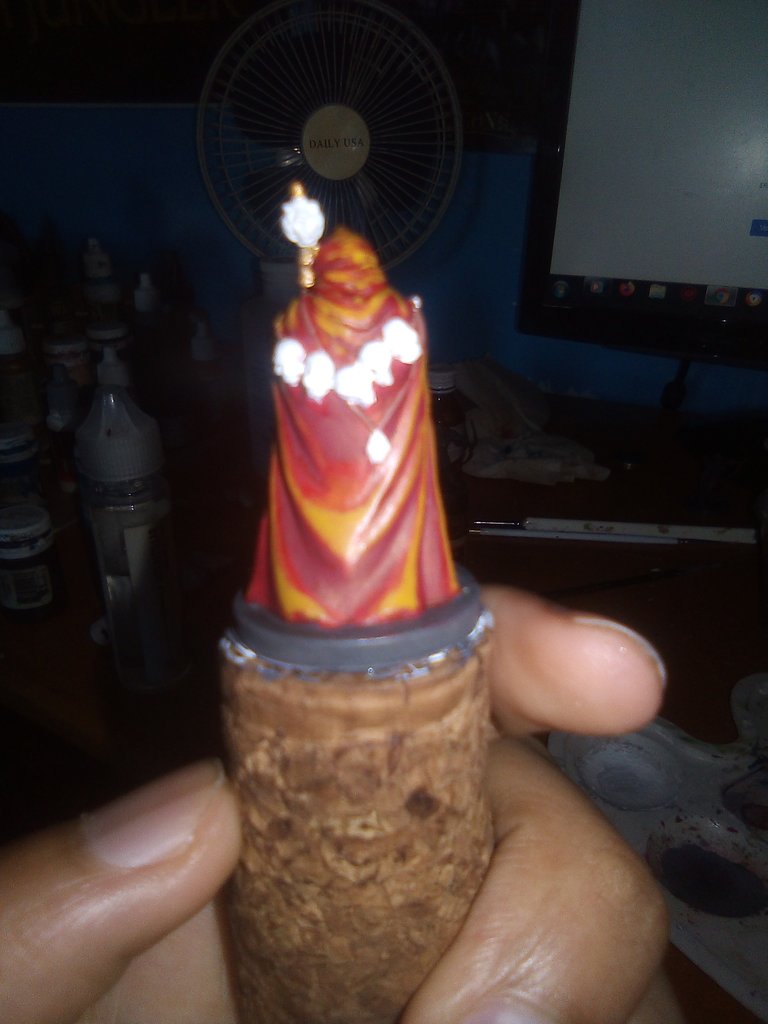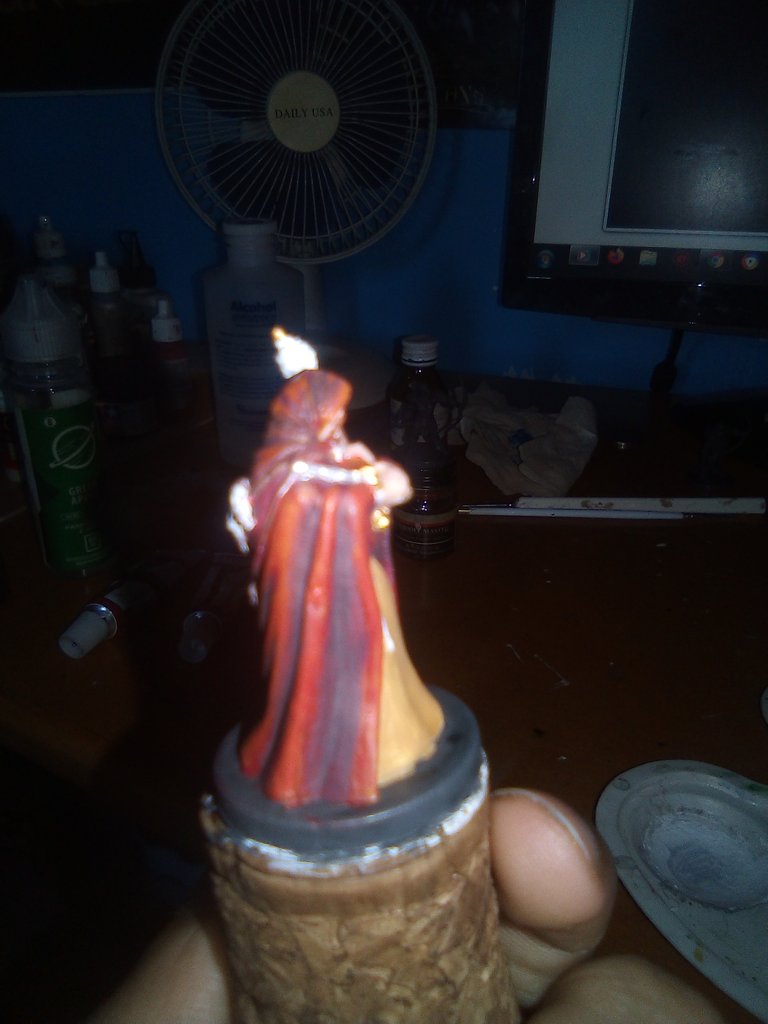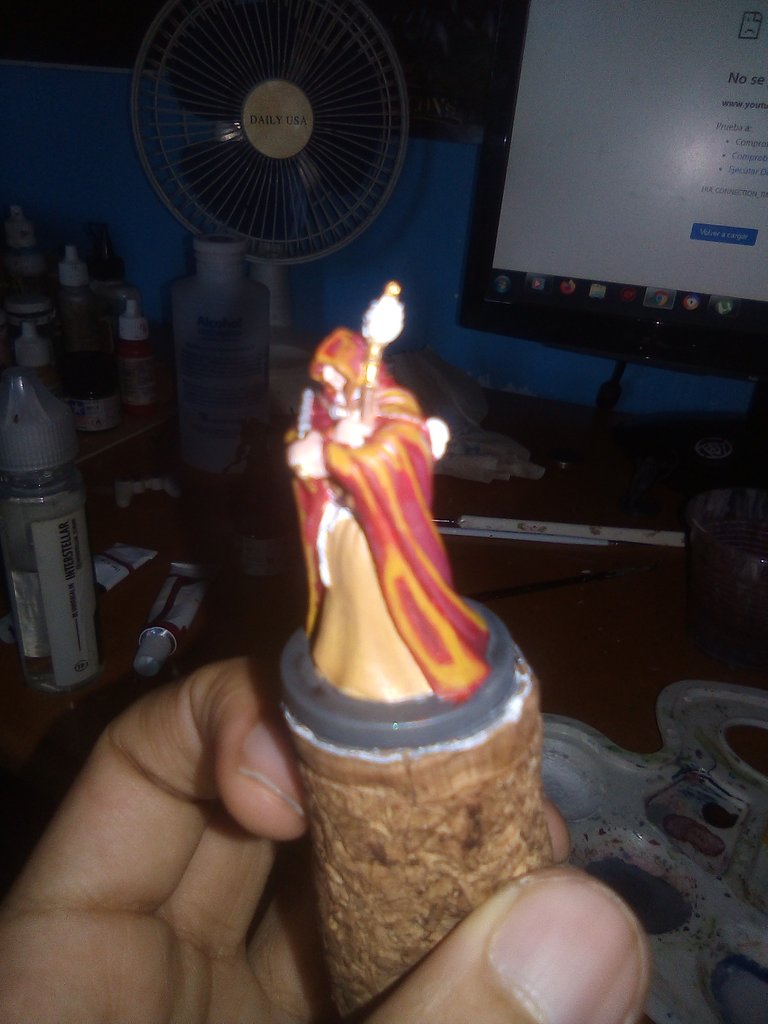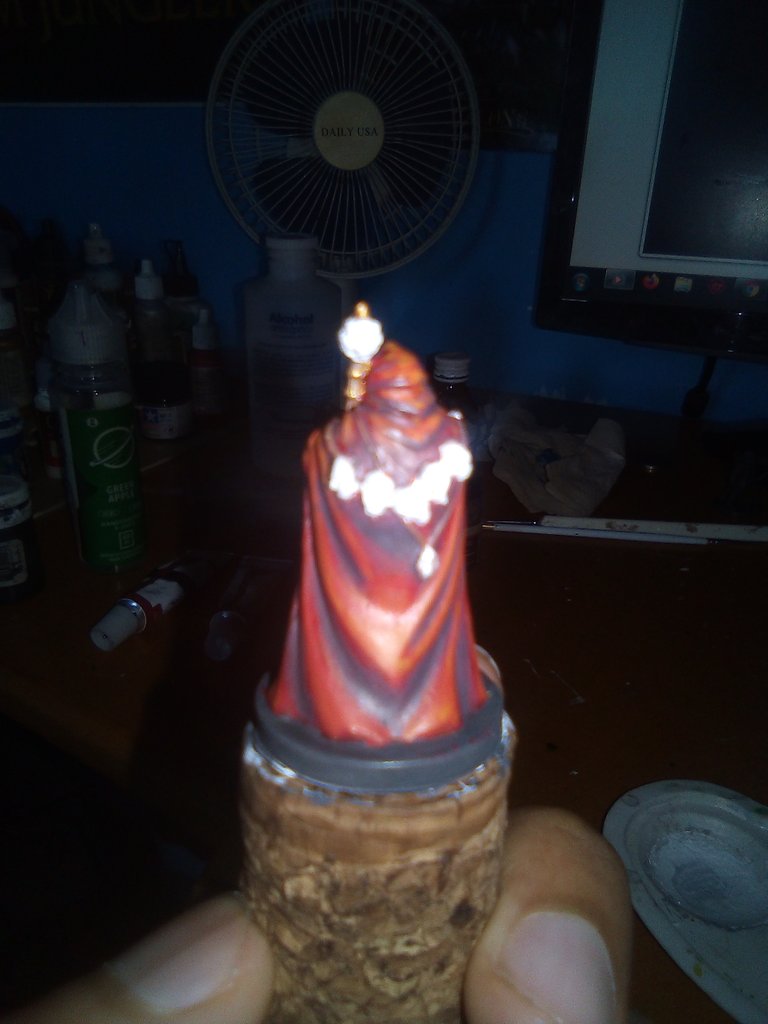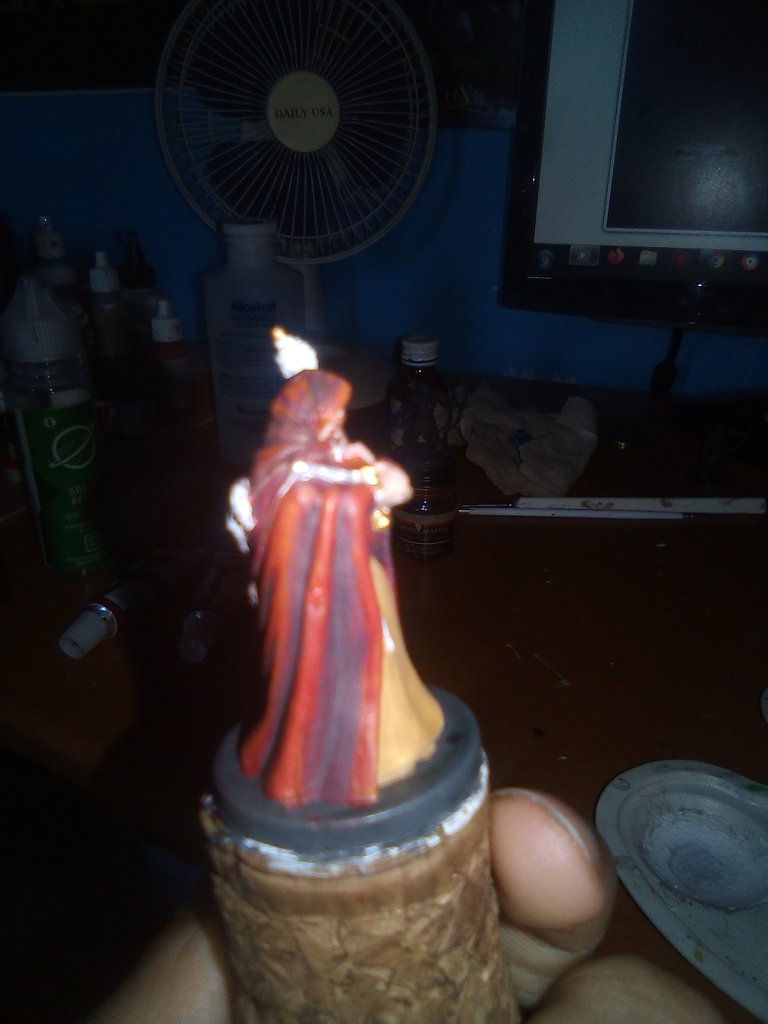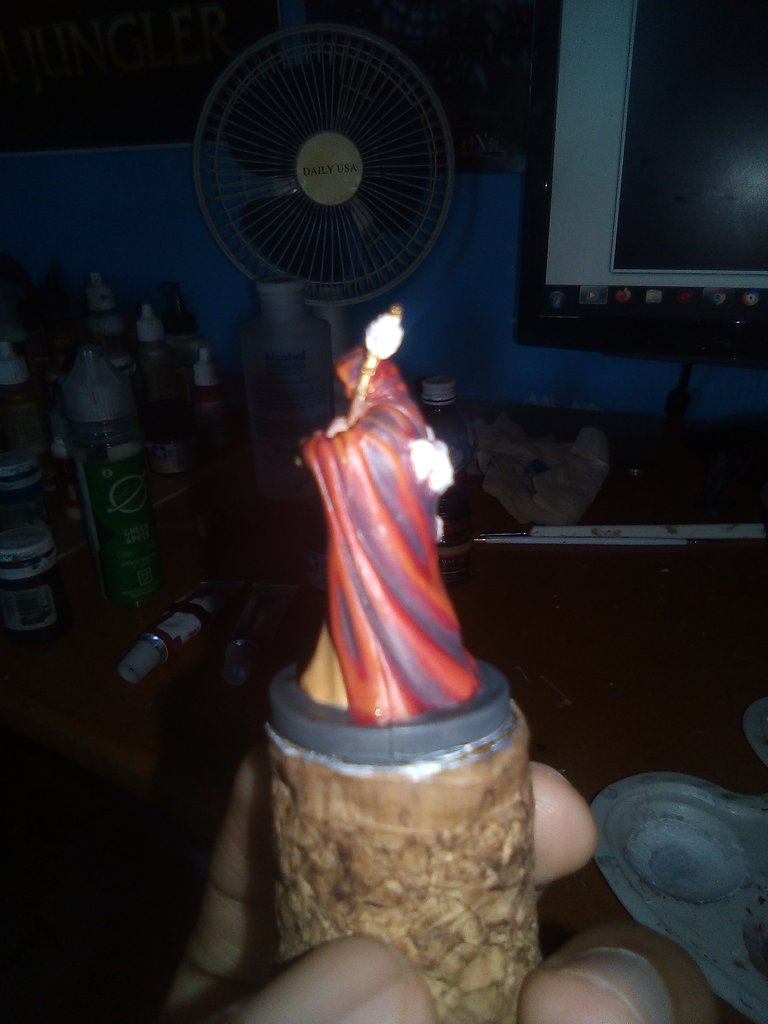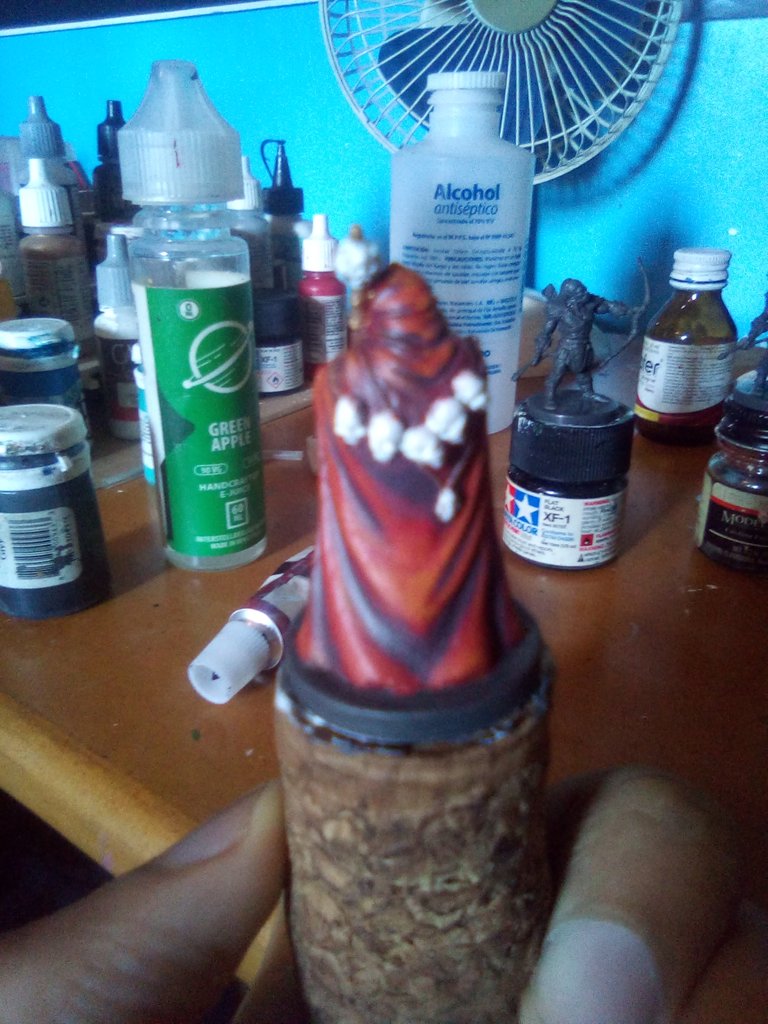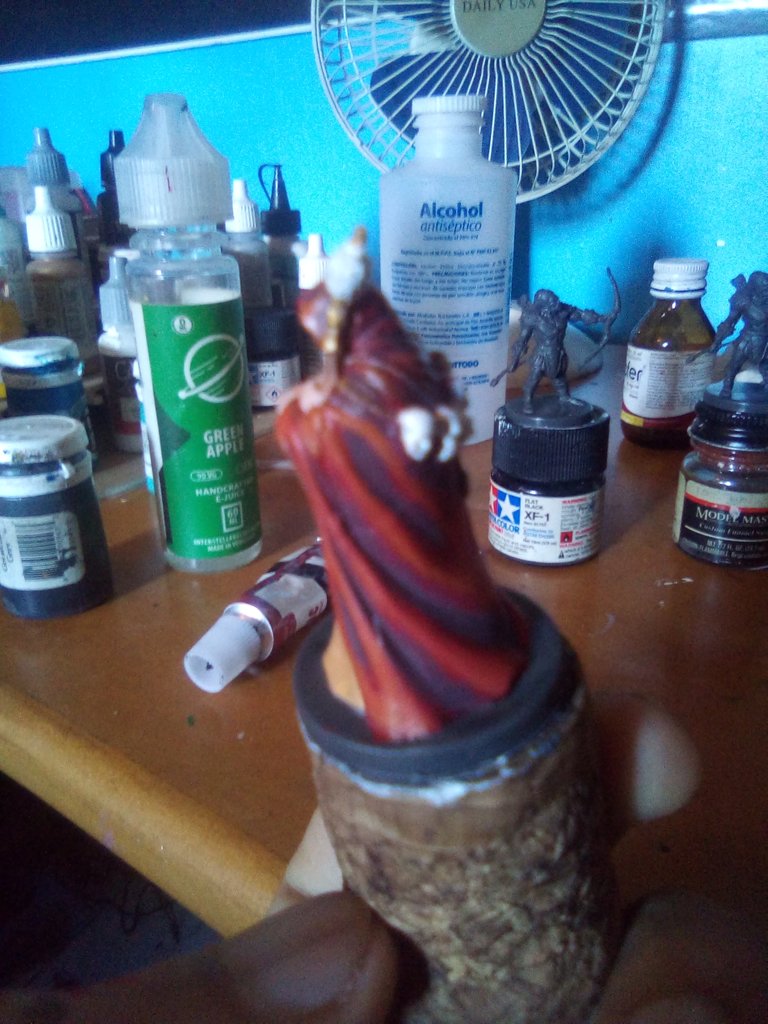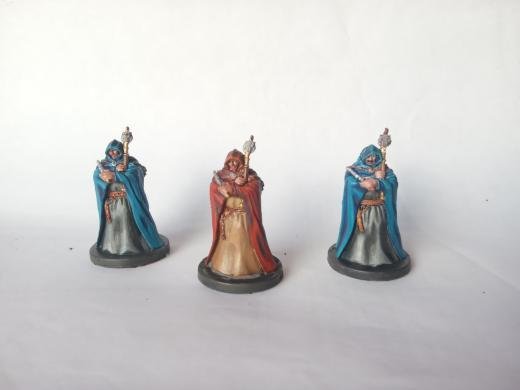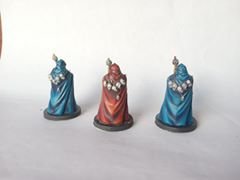 Finalmente hice lo mismo con otras dos figuras pero con diferentes colores para tener un poco de variedad. Espero mi trabajo te haya gustado ¡Saludos!.
Finally I did the same with two other figures but with different colors to have a bit of variety. I hope you liked my work. Greetings !.