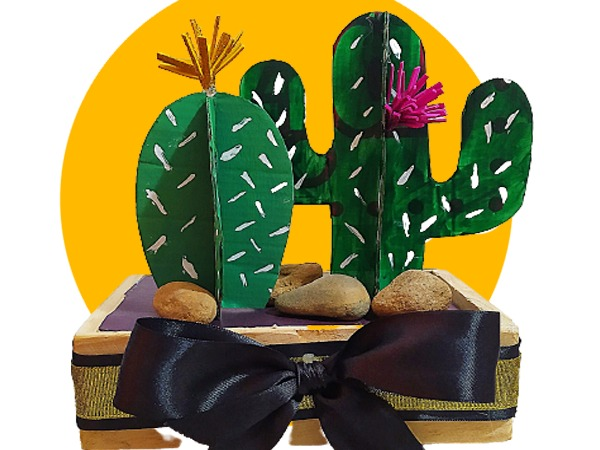 Saludos hivers, hoy les quiero mostrar cómo hacer una linda decoración con cactus realizados en cartón que espero les guste y lo realicen en su hogar.
Greetings hivers, today I want to show you how to make a beautiful decoration with cactus made of cardboard that I hope you like and make it at home.
We are going to need/ We are going to need:
Pintura verde y blanco/ Green and white Paint.
Cartulina color marrón/ Brown cardboard.
Piedras de rio/ River stones.
Palito de altura/ Tall stick.
Caja de madera/ Wooden box.
Cinta de raso color negro, cinta color dorado/ Black satin ribbon, gold ribbon.
Anime.
Proceso/Process: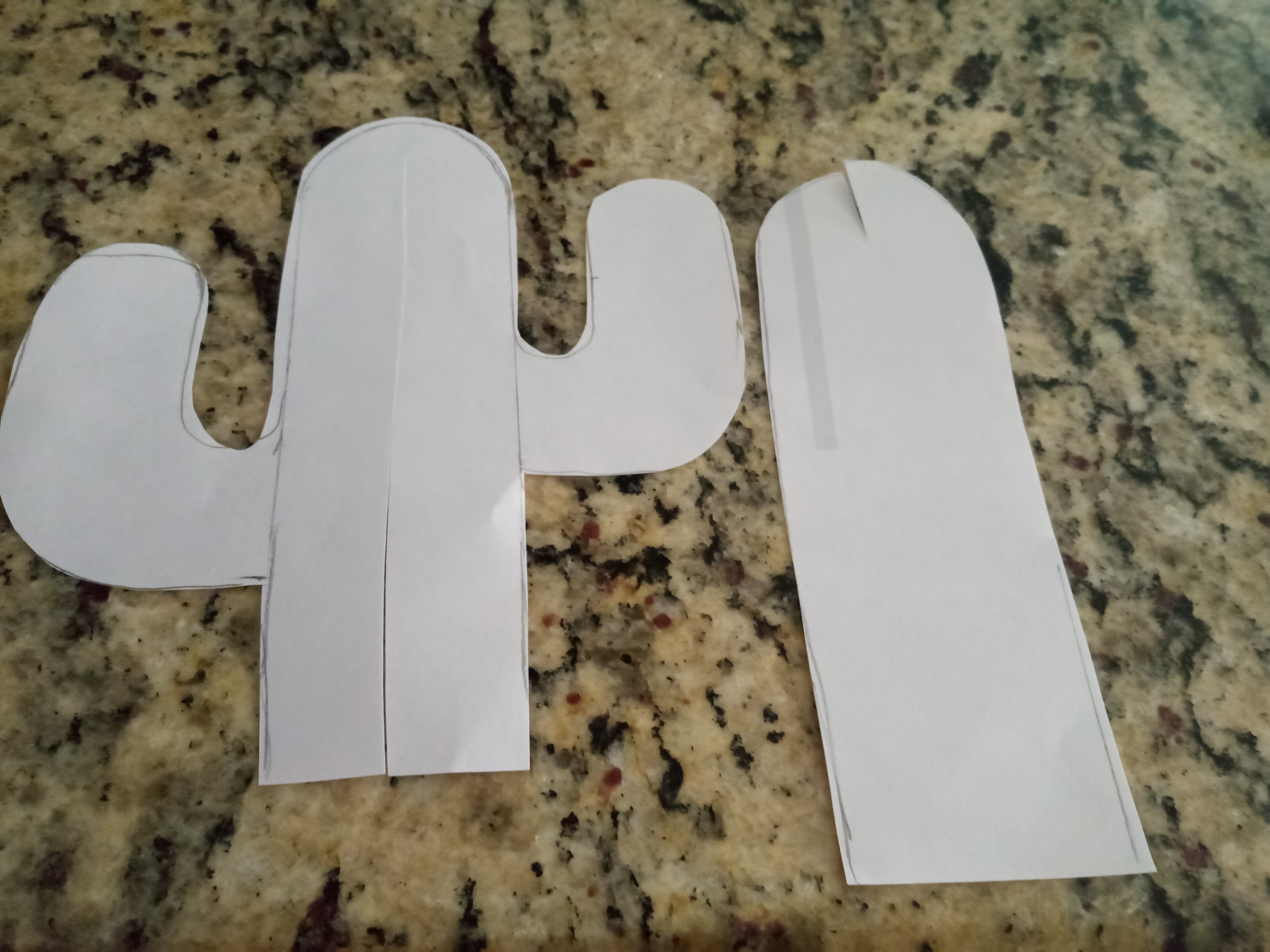 Para hacer el cactus escogemos el tipo que más nos guste de planta y hacemos en una hoja blanca las piezas cómo se muestra.
To make the cactus, we choose the type of plant that we like the most and we make the pieces as shown on a white sheet.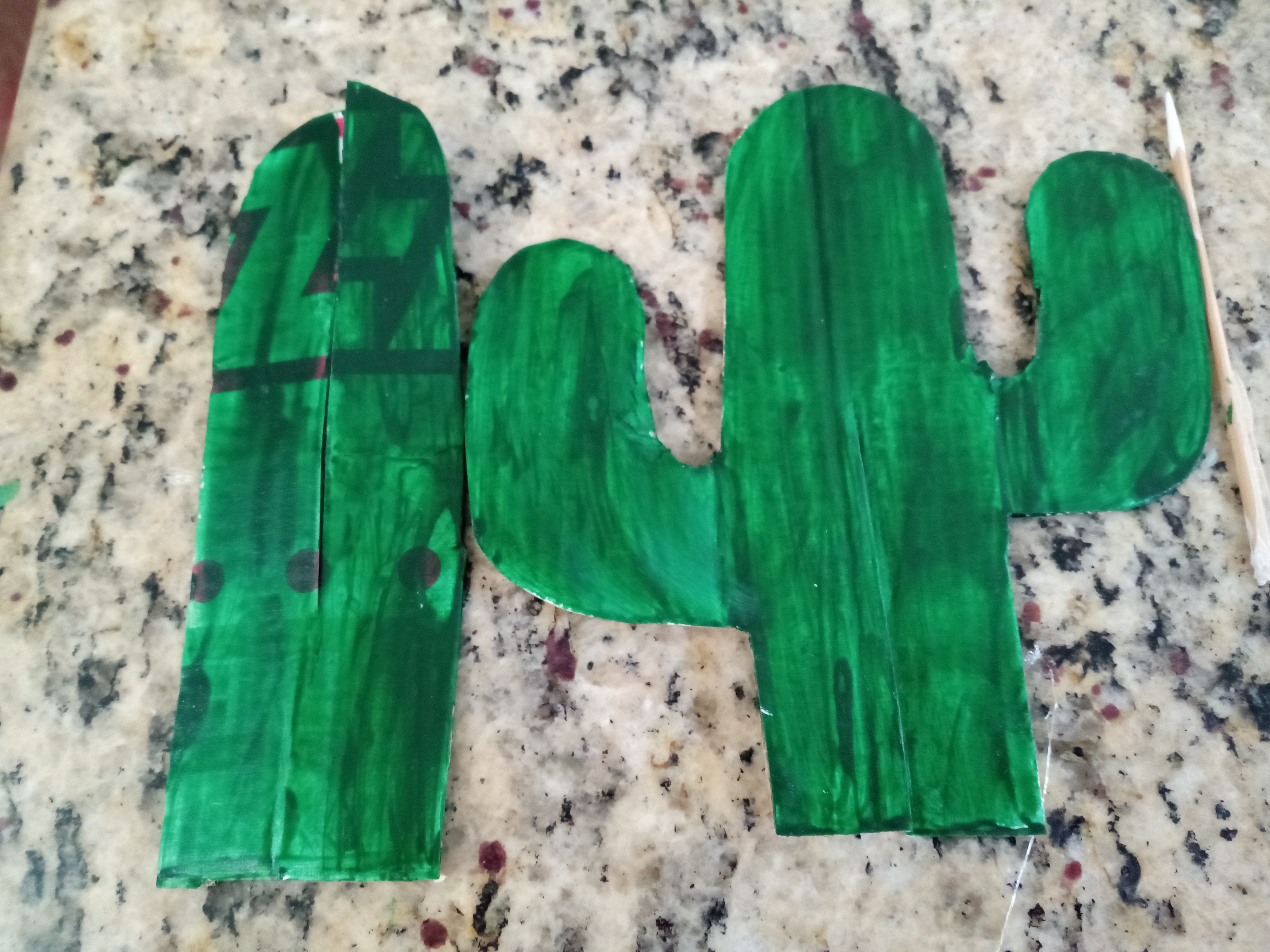 Recortar las piezas en cartón y pintar de verde. Hacer dos cortes por el centro a las piezas para luego unir.
Cut the pieces out of cardboard and paint them green. Make two cuts in the center to the pieces and then join.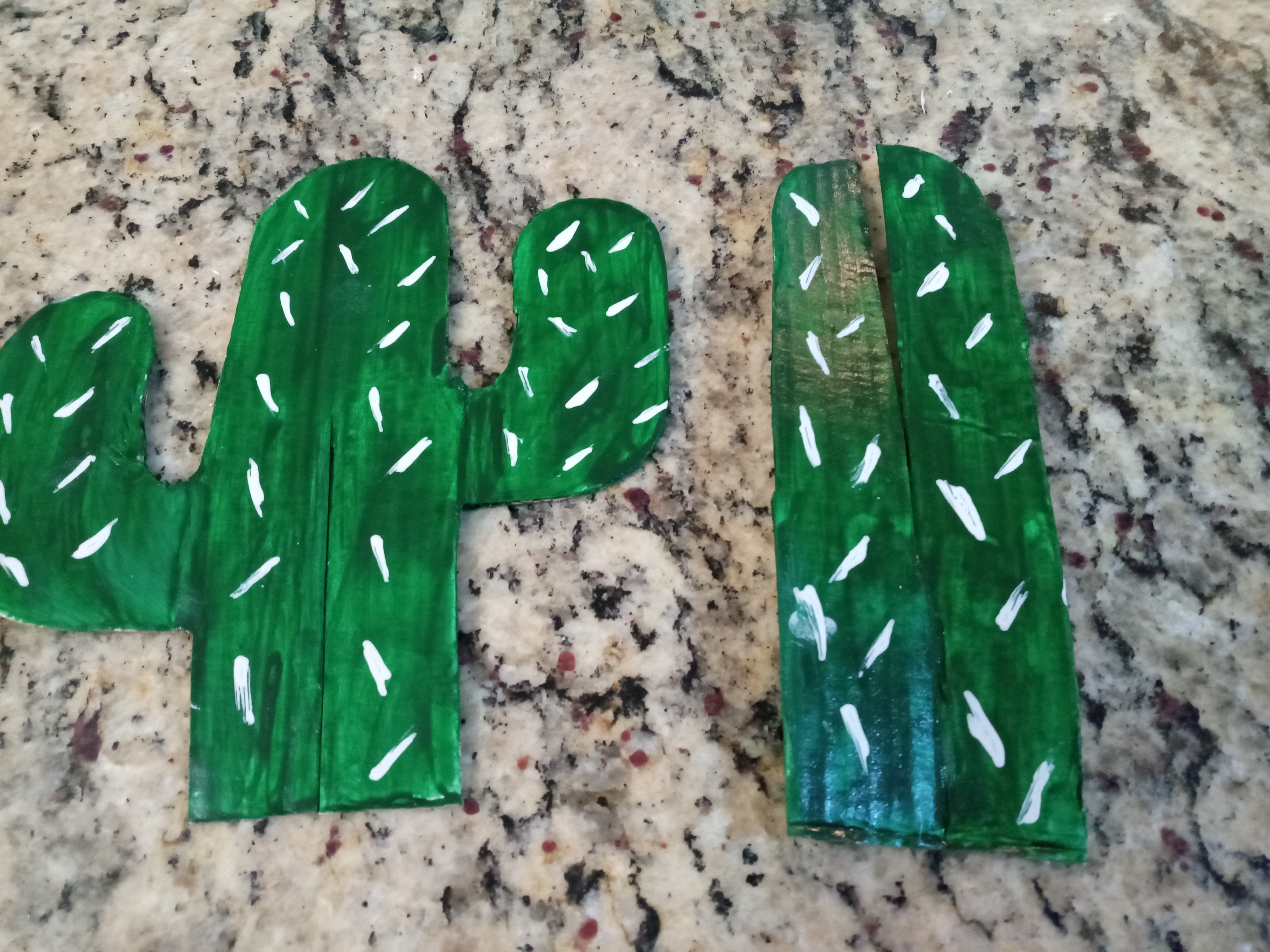 Luego que seque dibujar con pintura color blanco pequeñas rayas como se muestra, de manera de simular las espinas del cactus.
Then let him dry draw small stripes with white paint as shown, in order to simulate the thorns of the cactus.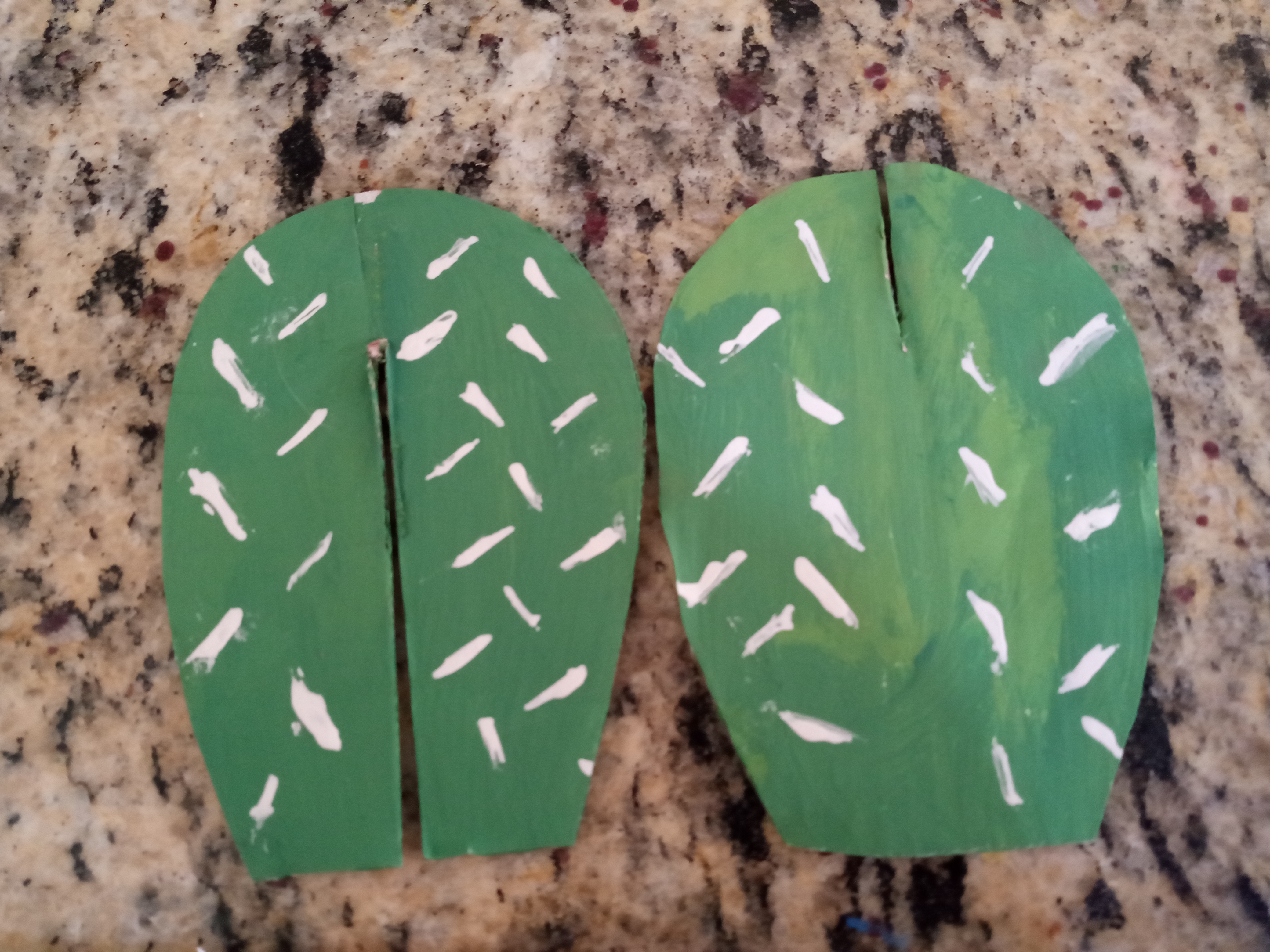 Para hacer otro tipo de cactus repetimos los pasos anteriores.
To make another type of cactus, we repeat the previous steps.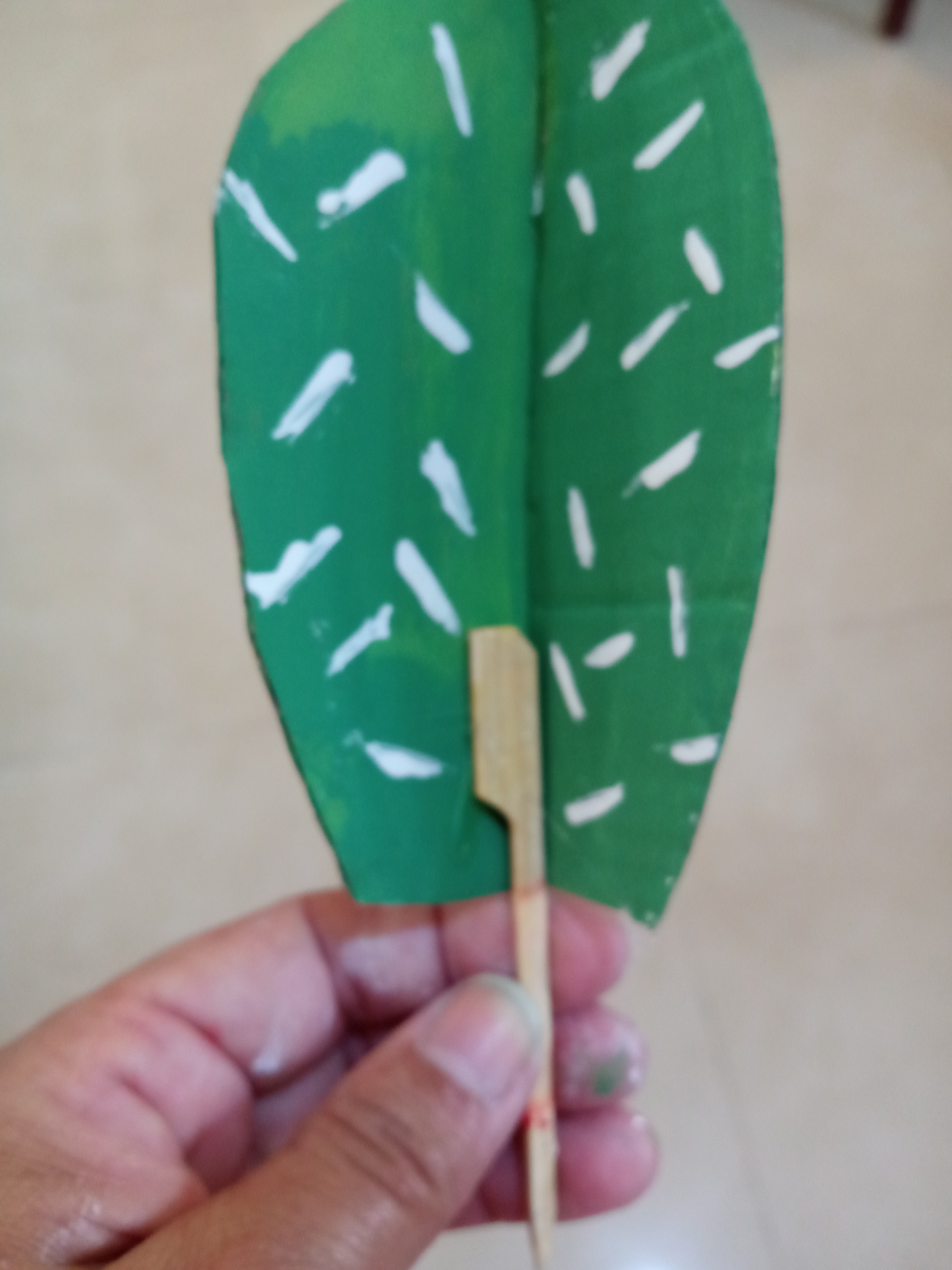 Unir las dos piezas del cactus y pegar un palo de altura como se muestra.
Join the two pieces of the cactus and glue a tall stick as shown.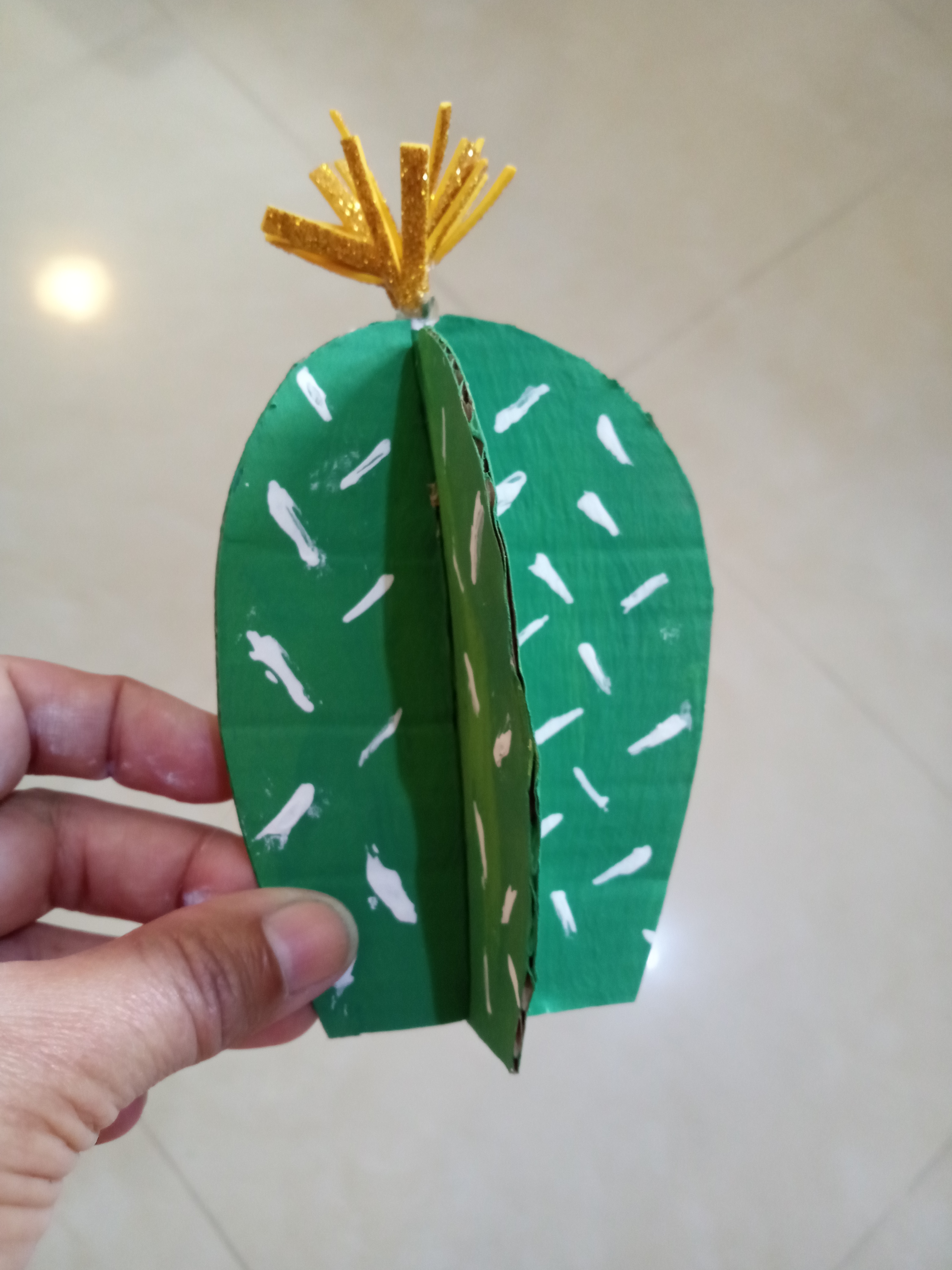 Luego hacer una pequeña flor con foami y pegar al cactus para decorar.
Then make a small flower with foam and glue to the cactus to decorate.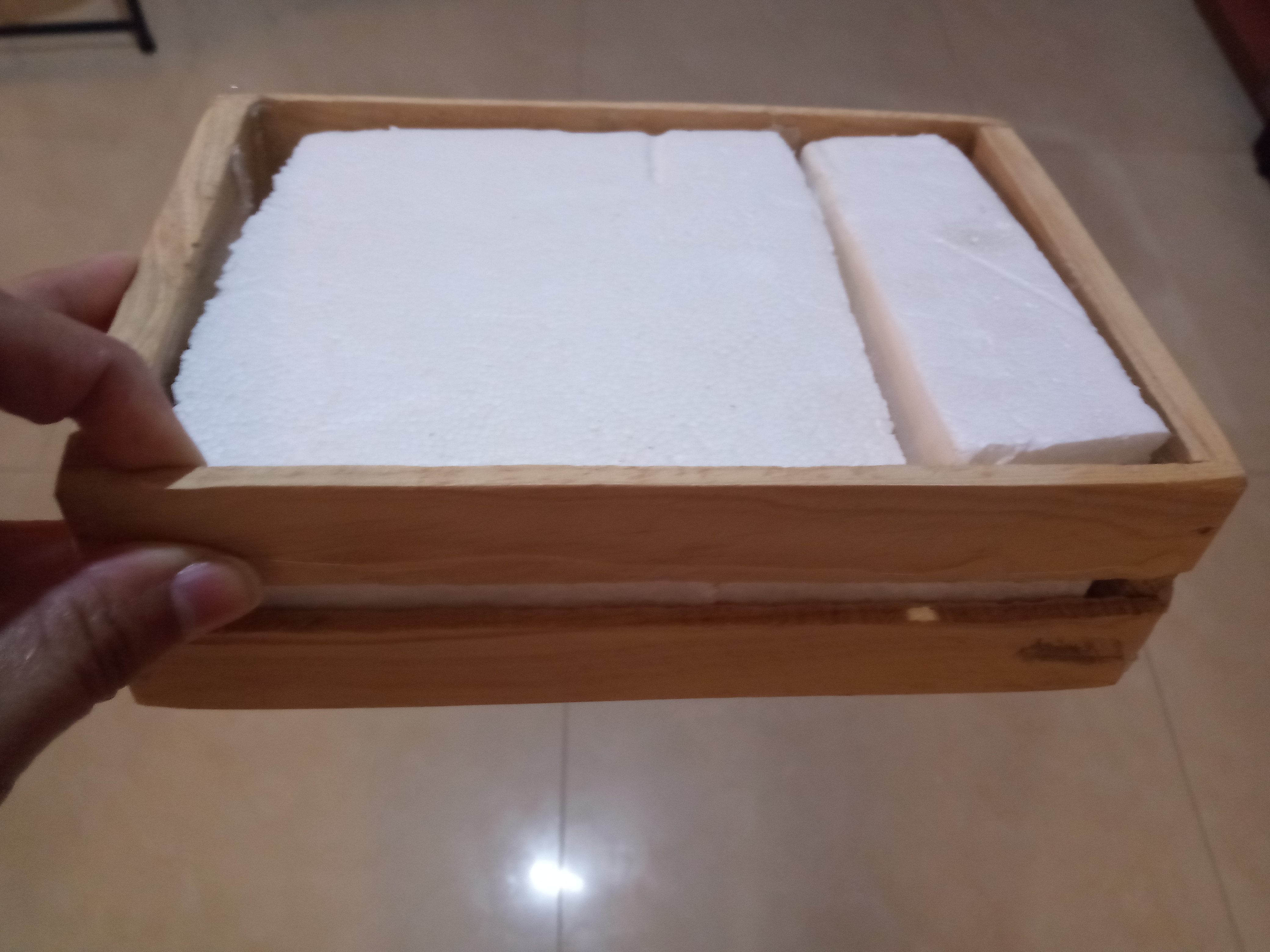 Colocar anime en la caja de madera.
Place anime in the wooden box.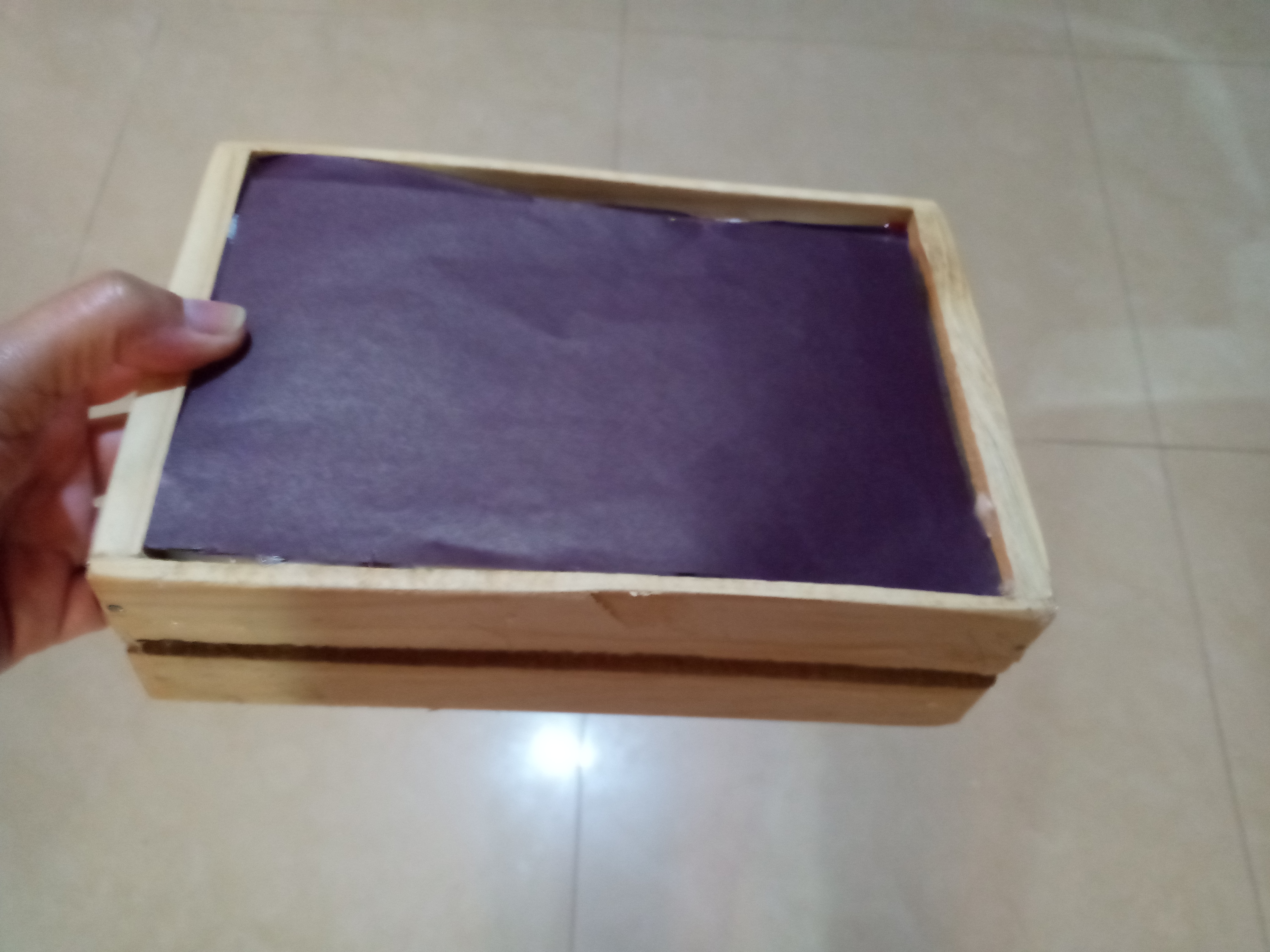 Luego forrar con cartulina color marrón simulando la tierra.
Then cover with brown cardboard simulating the earth.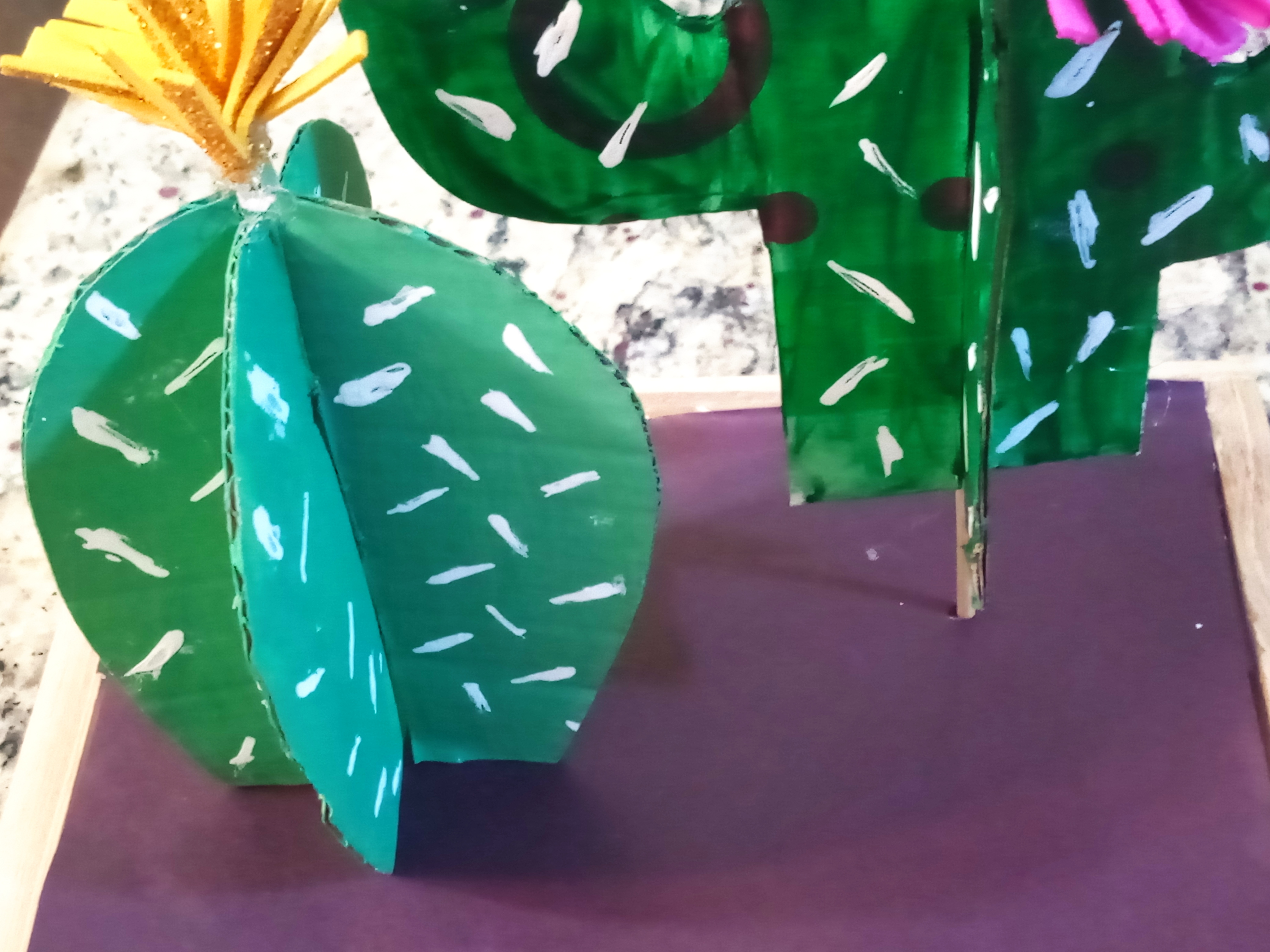 Colocar los cactus sobre la caja como se muestra.
Place the cacti on the box as shown.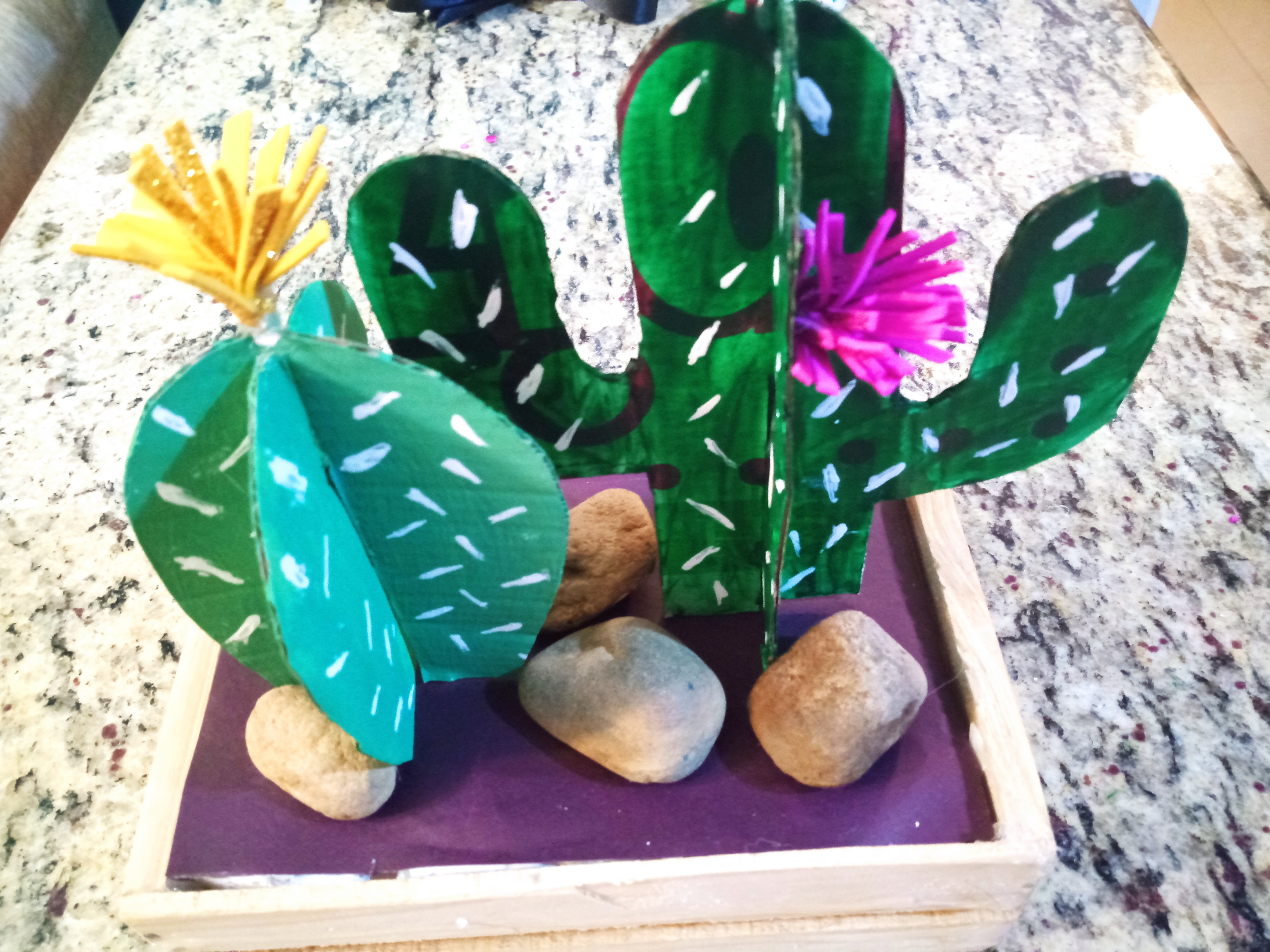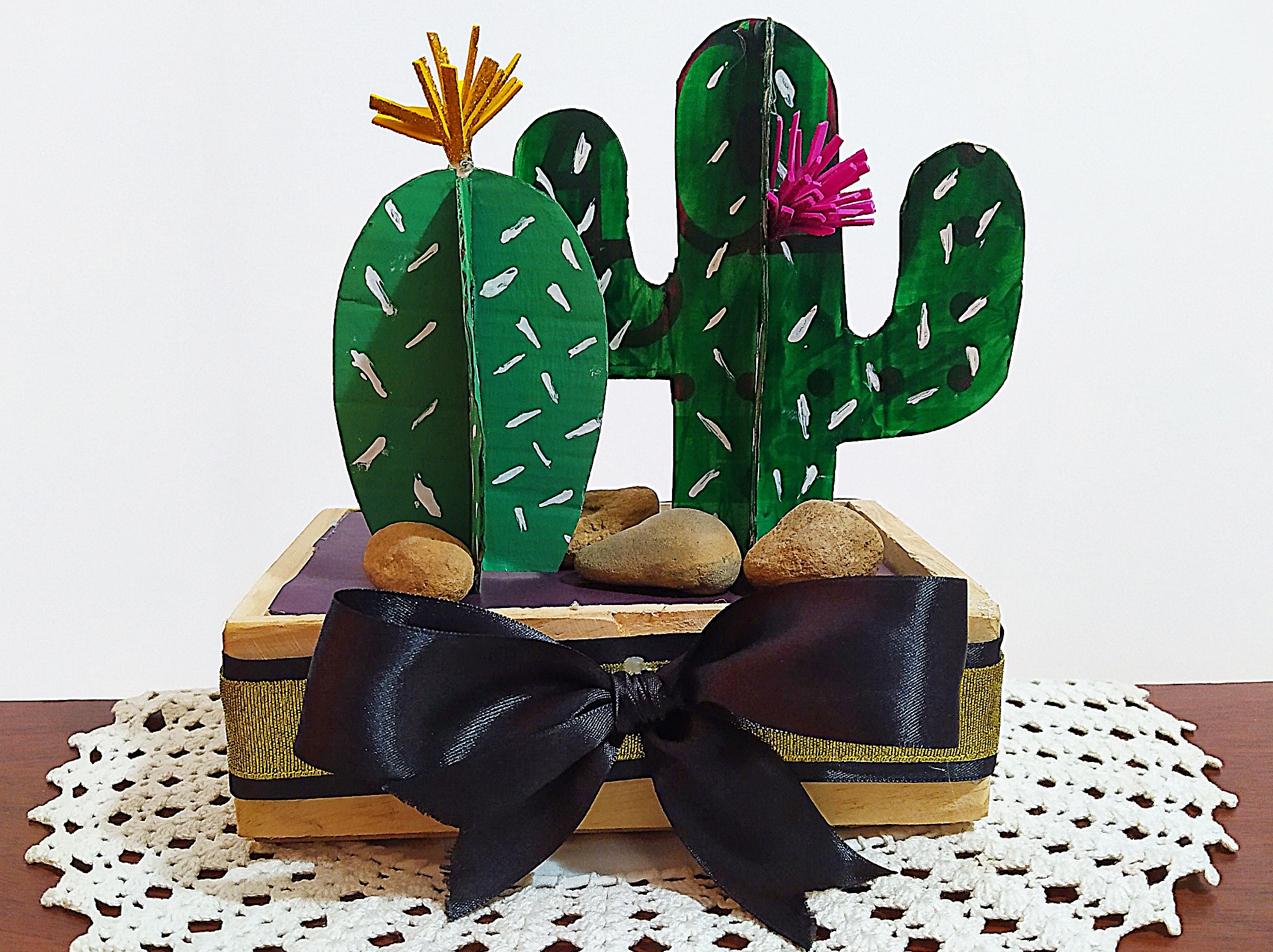 Por último hacer un lazo con las cintas y pegar a la caja para decorar. Luego colocar algunas piedras de rio.
Finally make a bow with the ribbons and stick to the box to decorate. Then place some river stones.
---