Hello, my friends, Hiver Lover.
Hola amigos Hiver Lover.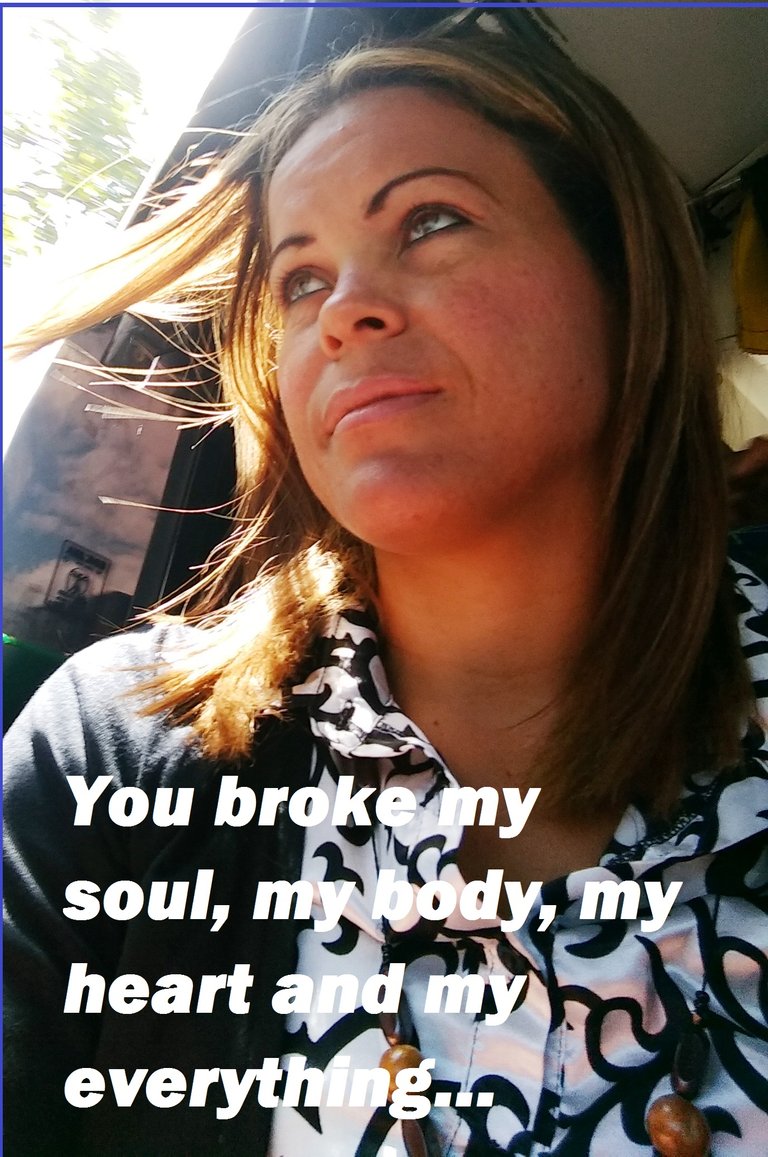 Today I bring you a combination of my Poetry and Reflection of those moments felt in life, between lyrics singing and dancing with a smile, learning to live life, even when those moments that seize us, that hit us and many times disturb us, learning how to get out of them, capturing in living letters, leaving traces of the indelible steps of our life experience. It's like a White Book in the Blockchain, Everything is recorded for eternity ... And it is one of the best medicines to heal from within, to bring out those feelings completely, whether anger, pain, anguish, happiness, joy... In short everything we can think of ... The important thing is that we must bring them out, release it gradually, so that, cleanse our souls, mind and body, to make a perfect tune in our lives again.
Hoy les traigo una combinación de mi Poesía y Reflexión de esos momentos sentidos en la vida, entre letras cantando y bailando con una sonrisa, aprendiendo a vivir la vida, aun cuando esos momentos que nos embargan, que nos atinan y muchas veces nos perturban, aprender a cómo salir de ellos, plasmando en letras vivas, dejando huellas de los pasos imborrables de nuestra experiencia de vida… Es como un Libro Blanco en la Blockchain, todo queda grabado por la eternidad… Y es una de las mejores medicinas para sanar desde adentro, que afloren esos sentimientos por completo, bien sea de ira, dolor, angustia, felicidad, alegría… En fin todo lo que se nos ocurra… Lo importante es que debemos sacarlos a la luz, soltarlo poco a poco, para así, limpiar nuestras almas, mente y cuerpo, que vuelva a hacer una sintonía perfecta en nuestras vidas.
It is like an escape valve, which we release little by little, to be healing every wound of our body, mind, soul and heart...
Es como una válvula de escape, que liberamos poco a poco, para ir cicatrizando cada herida de nuestro cuerpo, mente, alma y corazón…
I leave you first with my poem, I hope you enjoy it from the soul and then we'll reflect on it...
Los dejo primeramente con mi poema, espero que lo disfruten desde el alma y luego reflexionemos sobre ello…
---
You broke my soul, my body, my heart and my everything...
🖤💔🖤💔🖤
You, who offered me unconventional love,
The kind that takes you to the magic constellations,
They make you dream, dance and sing in the middle of the storm,
Not measuring anything, not knowing anything, just acting...
It's all a process of inertia, that takes you to make that feeling...
🖤💔🖤💔🖤
You, who one day promised to love me, to take care of me without prejudice before society,
That you began to illuminate me, with every ray of your light, in every corner of my dark life,
To take care of the petals of my bed, to give it little by little of your flavor...
🖤💔🖤💔🖤
But what, it all turned out to be an absolute lie,
You have a very hard face, to know how to act,
A well-marked double standard seals off your lazy steps,
In a disguise so evil, you covered vilely like a great lout...
🖤💔🖤💔🖤
You, who inspired my confidence,
To open again the doors of my heart to life,
You gave me hope to love again after that agony...
🖤💔🖤💔🖤
But what, that was just part of your strategy,
To lure me in and tie me to you, make me feel safe
That with you everything would be fine, when it wasn't...
🖤💔🖤💔🖤
You, who promised to be my caretaker, who would take me by the hand,
When my life was no longer life, you started to give me back my color,
When, in those days, everything was painted in gray and black, without flavor...
🖤💔🖤💔🖤
But what, it was all part of your ruse,
Like a real impostor, who catches his prey,
You tricked me, bewitched me and flattered me, only to fall into your trap once again...
🖤💔🖤💔🖤
Maybe, I realized too late,
But God only knows why now, and not before...
I just thank my Lord for freeing me from your clutches,
That my heart, my body and my soul, are in a process of healing,
But I don't want to know about you anymore, he left you, to be free again...
🖤💔🖤💔🖤
Fracturaste mi Alma, mi cuerpo, mi corazón y mi todo…
🖤💔🖤💔🖤
Tú, que me ofreciste un amor poco convencional,
De esos que te trasladan a las constelaciones mágicas,
Te hacen soñar, bailar y cantar en medio de la tormenta,
Sin medir nada, sin saber nada, solo actuar…
Todo es un proceso de inercia, que te lleva hacer ese sentimiento…
🖤💔🖤💔🖤
Tú, que un día prometiste amarme, cuidarme sin prejuicios ante la sociedad,
Que me empezaste alumbrar, con cada rayito de tu luz, en cada rincón de mi vida oscura,
A cuidar los pétalos de mí lecho, darle poco a poco de tú sabor…
🖤💔🖤💔🖤
Pero que, todo resulto una absoluta mentira,
Tienes una careta muy cara dura, para saber actuar,
Una doble moral bien marcada, sellan tus pasos de holgazán,
Con un disfraz tan malvado, que cubriste vilmente como un gran patán…
🖤💔🖤💔🖤
Tú, que me inspiraste confianza,
Para abrir nuevamente las puertas de mi corazón a la vida,
Me diste esperanza de volver amar después de aquella agonía…
🖤💔🖤💔🖤
Pero que, solo era parte de tus estrategias,
Para engatusarme y amarrarme a ti, hacerme sentir segura
Que contigo todo iba a estar bien, cuando no era así…
🖤💔🖤💔🖤
Tú, que prometiste ser mi cuidador, que me llevarías de la mano,
Cuando ya mi vida no era vida, me empezaste a devolver el color,
Cuando aquellos días, todo era pintado en grises y negro, sin sabor…
🖤💔🖤💔🖤
Pero que, todo era parte de tu artimaña,
Como un verdadero impostor, que atrapa a su presa,
Me embaucaste, hechizaste y adulaste, para caer en tu trampa una vez más…
🖤💔🖤💔🖤
Quizás, tarde me di cuenta,
Pero solo Dios sabe el porqué ahora, y no antes…
Solo doy gracias a mi Señor por liberarme de tus garras,
Que mi corazón, mi cuerpo y mi alma, están en un proceso de sanación,
Pero ya de ti no quiero saber, te dejó, para ser libre otra vez…
🖤💔🖤💔🖤
---
Reflecting between lyrics and dancing with a smile:
Reflexionando entre letras y bailando con una sonrisa: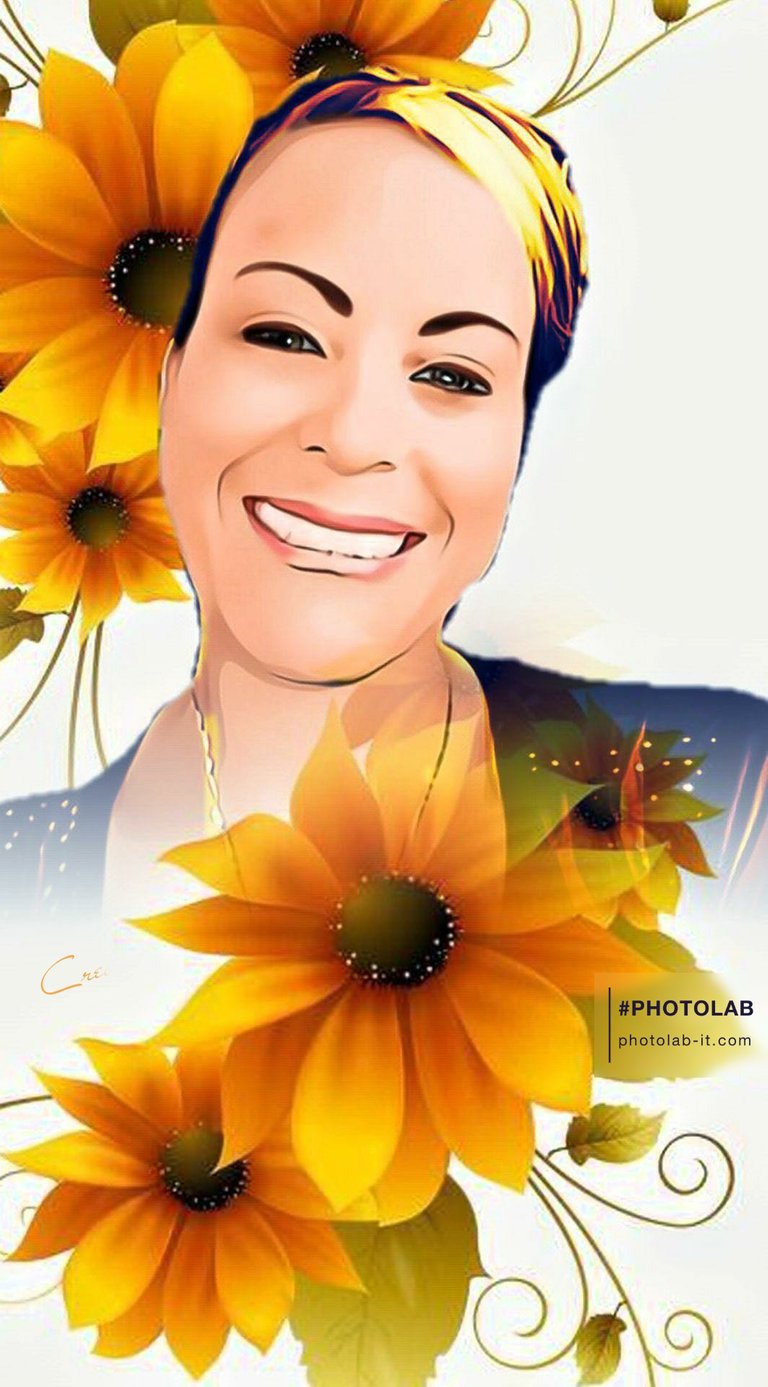 Every time I re-project everything in my life in these last 4 years, everything I visualize about you, about our relationship, becomes tarnished, not sincere, a whole void, something out of place...
Cada vez que retroproyecto todo de mi vida en estos últimos 4 años, cada cosa, que visualizo de ti, de nuestra relación, resulta empañada, no sincera, todo un vacio, algo fuera de lugar…
Makes me wonder: How did I not see this before?
Lo que me hace preguntarme: ¿Cómo no me di cuenta antes de esto?
Maybe love is like that, sometimes it turns out to be blind, or it is us humans, who do not see the things that are in our noses... But even so, with all the agony, pain and suffering, it has served me to acquire new experiences, to learn to live life, to differentiate these false loves, to deepen my walk, even when I feel vilely beaten, but, everything in life is a cumulative learning, that is why I will not stagnate, nor will I throw myself into death, since the difficult thing happened.
With this I started again to walk with my head held high, after all, I am not, nor will I be the first or last woman on this planet or in the Universal constellations, who will go through a vile dislike or deception of a bad man... who plays right and left with the feelings of others... But, I have already made a quantum leap, now it is my turn to fly again, to continue walking freely in life, even if I am touched by high and low tides, I will still swim until I reach the shore, I will not let myself be sunk by anyone else in life.
Quizás el amor es así, en algunas ocasiones, resulte ciego, o somos nosotros los humanos, que no vemos las cosas que están en nuestras narices… Pero aun así, con toda la agonía, el dolor y sufrimiento, me ha servido para adquirir nuevas experiencias, aprender a vivir la vida, diferenciar esos falsos amores, profundizar mí caminar, aun cuando me sienta vilipendiosamente golpeada, pero, todo en la vida es un cumulo aprendizaje, por ello no me estancaré, ni me echaré a morir, ya lo difícil paso.
Con ello empecé nuevamente a caminar con mi frente en alto, al fin y al cabo, no soy, ni seré la primera ni última mujer en este planeta ni en las constelaciones Universales, que pasará por un desamor o engaño vil de un mal hombre… que juega a diestra y siniestra con los sentimientos de los demás… Pero, ya di un salto cuántico, ahora me toca nuevamente volar, seguir andando libremente en la vida, aunque me toquen de altos y bajos, de mareas altas y bajas, igual nadaré hasta llegar a la orilla, no me dejaré hundir por nadie más en la vida.
I pray to God to forgive you, for now I don't think, I won't be able to,
You, you hurt me so much, that my soul feels so hurt, empty, and wounded,
Besides, I'm not justifying your action,
Nor do I see any logic in this puzzle, from my current perspective...
I just leave everything to you, waiting for the storm to pass,
Reencounter myself again,
And feel the serene breeze of flattering peace,
My Lotto Flower Amaranta smile,
Because now Pale, I will never be, only figuratively,
I only use it as my nickname for Poetess,
Life is too beautiful to tarnish it like that,
There are more pleasant moments in everyday life,
That you have to know how to live it just like that...
Ruego a Dios que te perdone, por ahora no creo, no podre hacerlo,
Tú, me hiciste tanto daño, que mi alma se siente tan herida, vacía y dolida,
Además, que no justifico una acción tuya,
Ni le veo lógica a este rompecabezas, desde mi óptica actual…
Solo dejo todo en tus manos, esperando que la tormenta pase,
Reencontrarme conmigo misma de nuevo,
Y sentir la brisa serena de la paz lisonjera,
Mi sonrisa de Amaranta de Flor de Lotto,
Porque ya Pálida, jamás seré, solo figurativamente,
Solo la utilizo como mi apodo de Poetisa,
La vida es muy bella, para empañarla así,
Hay momento más placenteros en el día a día,
Que hay que saber vivirla así nomas…
---
🌿🍃🌿❤️❤️❤️❤️❤️🌿🍃🌿❤️❤️❤️❤️❤️🌿🍃🌿

🌿🍃🌿❤️❤️❤️❤️❤️🌿🍃🌿❤️❤️❤️❤️❤️🌿🍃🌿
---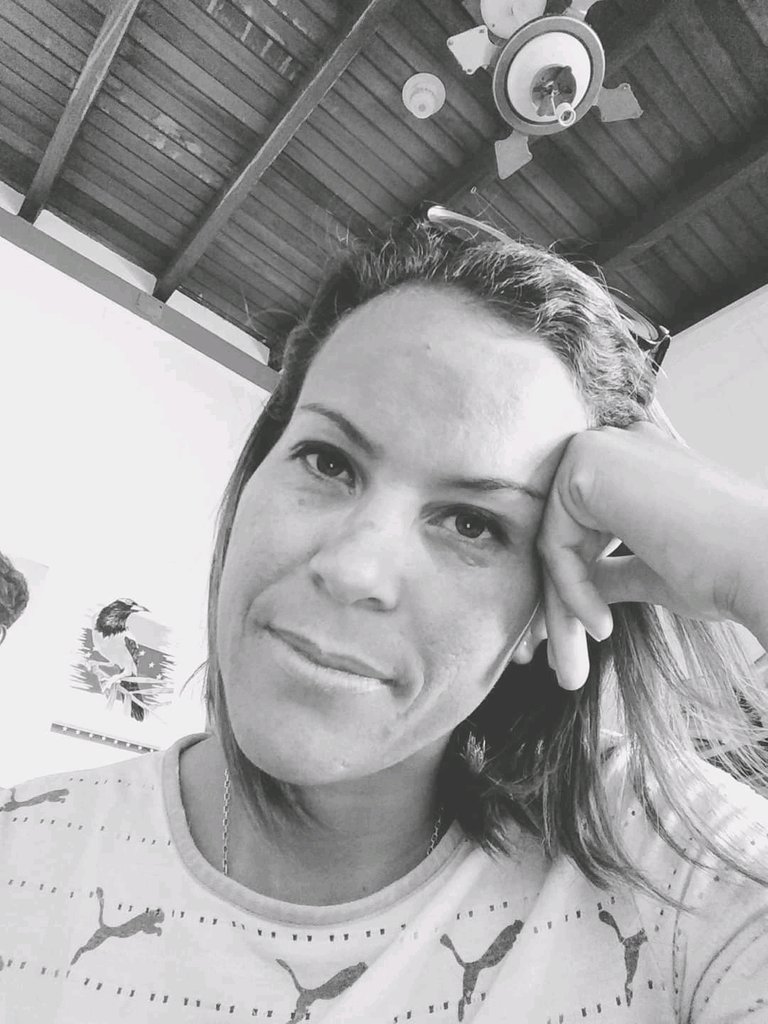 All rights reserved.
Author: MD&MR
NAME: The Pale Flower M.M.
Reservados todos los derechos de Autor.

Autor: MD&MR

APODO: La Flor Pálida M.M.
---
🌿🍃🌿❤️❤️❤️❤️❤️🌿🍃🌿❤️❤️❤️❤️❤️🌿🍃🌿

🌿🍃🌿❤️❤️❤️❤️❤️🌿🍃🌿❤️❤️❤️❤️❤️🌿🍃🌿
---
I say goodbye from Venezuela with a big hug and kiss your Poetess the Pale Flower, in the distance but not on olvido😘😘😘
Me despido desde Venezuela con un fuerte abrazo y beso su Poetisa la Flor Pálida, en la distancia pero no en el olvido😘😘😘
---
🌿🍃🌿❤️❤️❤️❤️❤️🌿🍃🌿❤️❤️❤️❤️❤️🌿🍃🌿

🌿🍃🌿❤️❤️❤️❤️❤️🌿🍃🌿❤️❤️❤️❤️❤️🌿🍃🌿
---
Your Poetess the Pale Flower M./Su Poetisa la Flor Pálida M.M.
The animated GIF I made with the photolab app and my friend the Panda @jossduarte helped me to convert it from video format to GIF.
El GIF animado lo elaboré con la app photolab y mi amigo el Panda @jossduarte me ayudó a convertirlo de formato vídeo a GIF.
Until the next Hivers Lovers meeting...
Hasta un próximo encuentro amigos Hivers Lovers...
Translated with www.DeepL.com/Translator (free version)