Made with Canva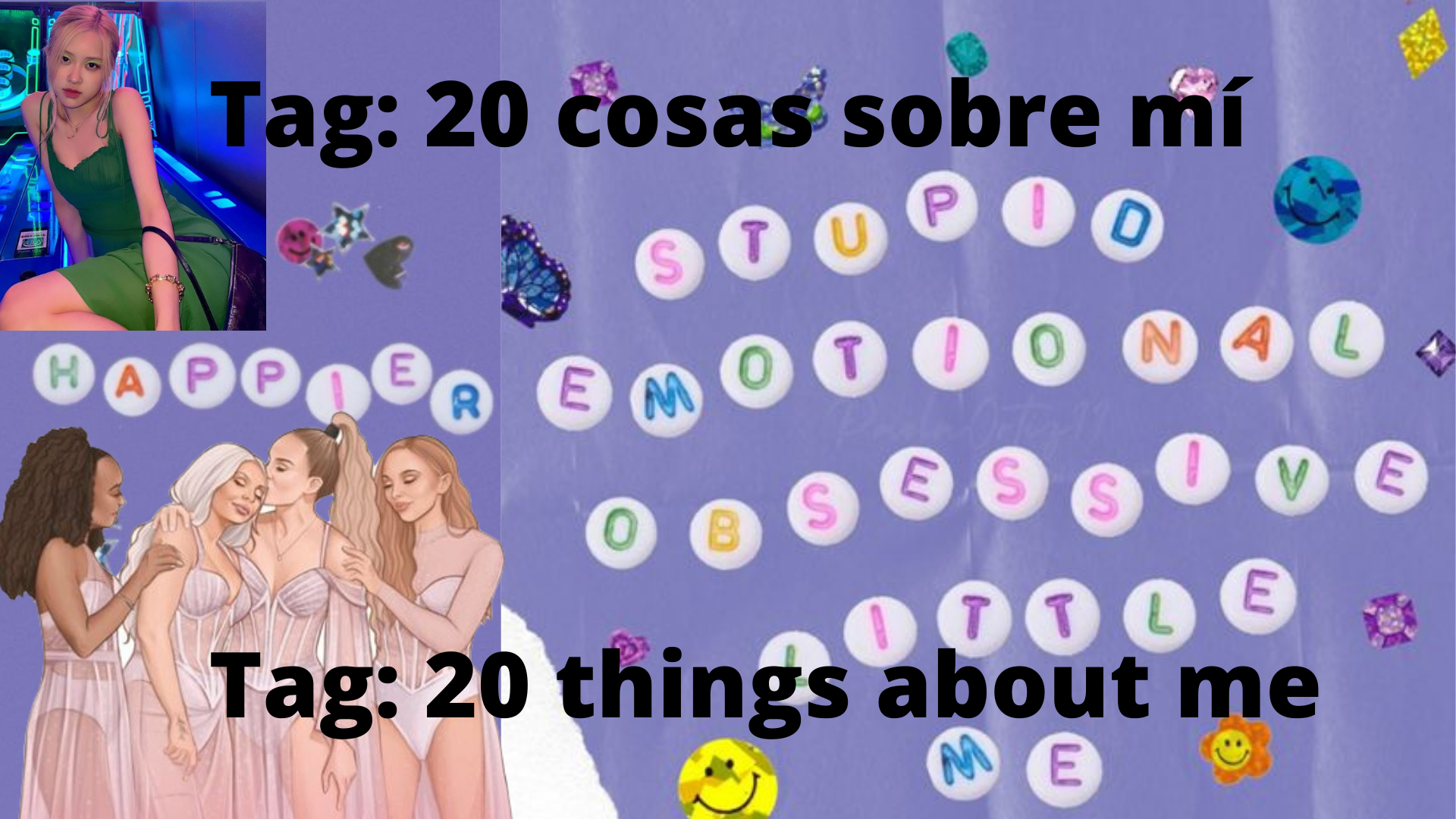 Hola, personitas lindas de Hive, espero que estén teniendo un hermoso día, hoy decidí unirme a esta iniciativa creada por
@leomarylm
, en la cual voy a estar respondiendo 20 preguntas sobre mí, creo que es una buena forma de que ustedes sepan más sobre mí, no tengo nada más que decir, así que comencemos!.
Hello, cute little people of Hive, I hope you are having a beautiful day, today I decided to join this initiative created by
@leomarylm
, in which I will be answering 20 questions about me, I think it's a good way for you to know more about me, I have nothing more to say, so let's get started !
1)¿Profesión?
Actualmente sigo siendo estudiante, hace poco me gradué de bachiller y pronto con el favor de Dios voy a comenzar en la universidad.
2)¿Nacionalidad?
Soy Venezolana.
3)¿Eres de buen comer / apetito?
Sip, literalmente puedo comer cualquier cosa que me des, soy buena boca pues. Gracias a Dios mis padres nunca tuvieron algún problema con eso de mi parte ¿qué te puedo decir? Soy justo como mi madre.
4)¿Comida favorita?
Está es un poco difícil, pero yo diría que el pasticho, como lo amo, es demasiado delicioso.
1)Profession?
Currently, I am still a student, I recently graduated from high school and soon with God's favor I will start college.
2)Nationality?
I am Venezuelan.
3)Are you a good eater / appetite?
Yes, I can literally eat anything you give me, I'm a good eater. Thank God my parents never had a problem with that on my part, what can I say? I'm just like my mother.
4)Favorite food?
This one is a bit difficult, but I would say pastiche, as I love it, it's too delicious.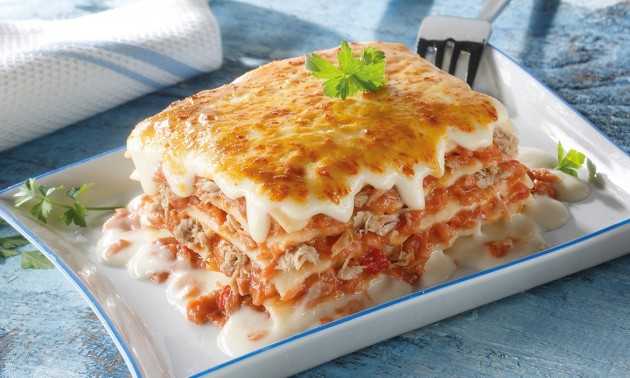 Fuente

5)¿Libro Favorito?
Está es incluso más difícil que la anterior, porque yo amo leer, soy lo que se podría decir un ratón de biblioteca y tengo demasiados libros favoritos. Si solo puedo elegir uno, entonces voy a elegir "Strange" de Alex Mírez, ella es una talentosísima escritora venezolana y todos sus libros son increíbles.
Este libro tiene todo lo que me gusta, misterio, romance oscuro, suspenso y ciencia ficción, si te gusta este tipo de historias, seguro que este libro te gustara, te lo recomiendo, es una joyita, trata sobre una chica que estaba viendo Netflix con su amigo, luego se fue la luz, escucharon un ruido y fueron al patio a revisar que había sido y encontraron a un desconocido cubierto de sangre, de ahí en adelante deberán resolver un montón de misterios (lo resumí lo más que pude, pero pasan un montón de cosas), probablemente pronto haga una reseña sobre este libro.
5)Favorite Book?
This one is even harder than the previous one, because I love reading, I am what you could say a bookworm and I have too many favorite books. If I can only choose one, then I will choose "Strange" by Alex Mírez, she is a very talented Venezuelan writer and all her books are amazing.
This book has everything I like, mystery, dark romance, suspense and science fiction, if you like this kind of stories, for sure you will like this book, I recommend it, it's a little gem, it's about a girl who was watching Netflix with her friend, then the power went out, they heard a noise and went to the yard to check what it was, and they found a stranger covered in blood, from then on they must solve a lot of mysteries (I summarized it as much as I could, but a lot of things happen), probably soon I will do a review about this book.
The book is only available in Spanish, but hopefully it will soon be available in English as well.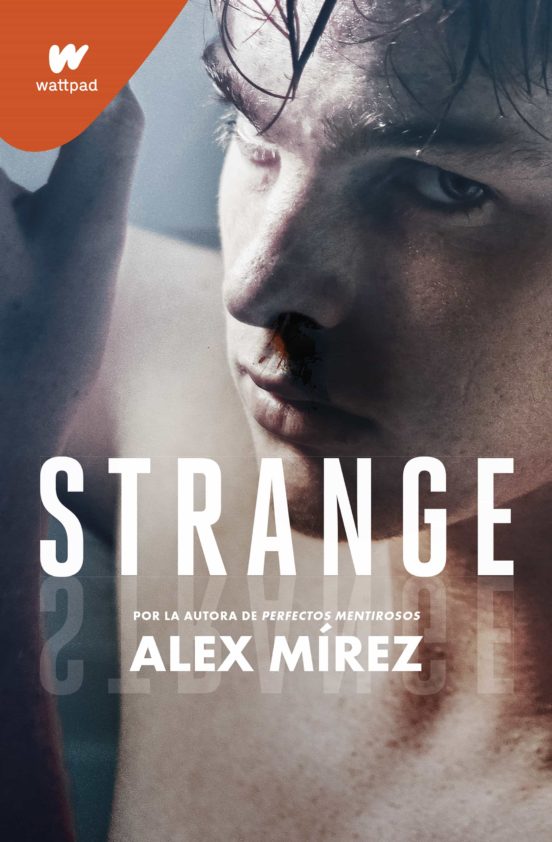 Fuente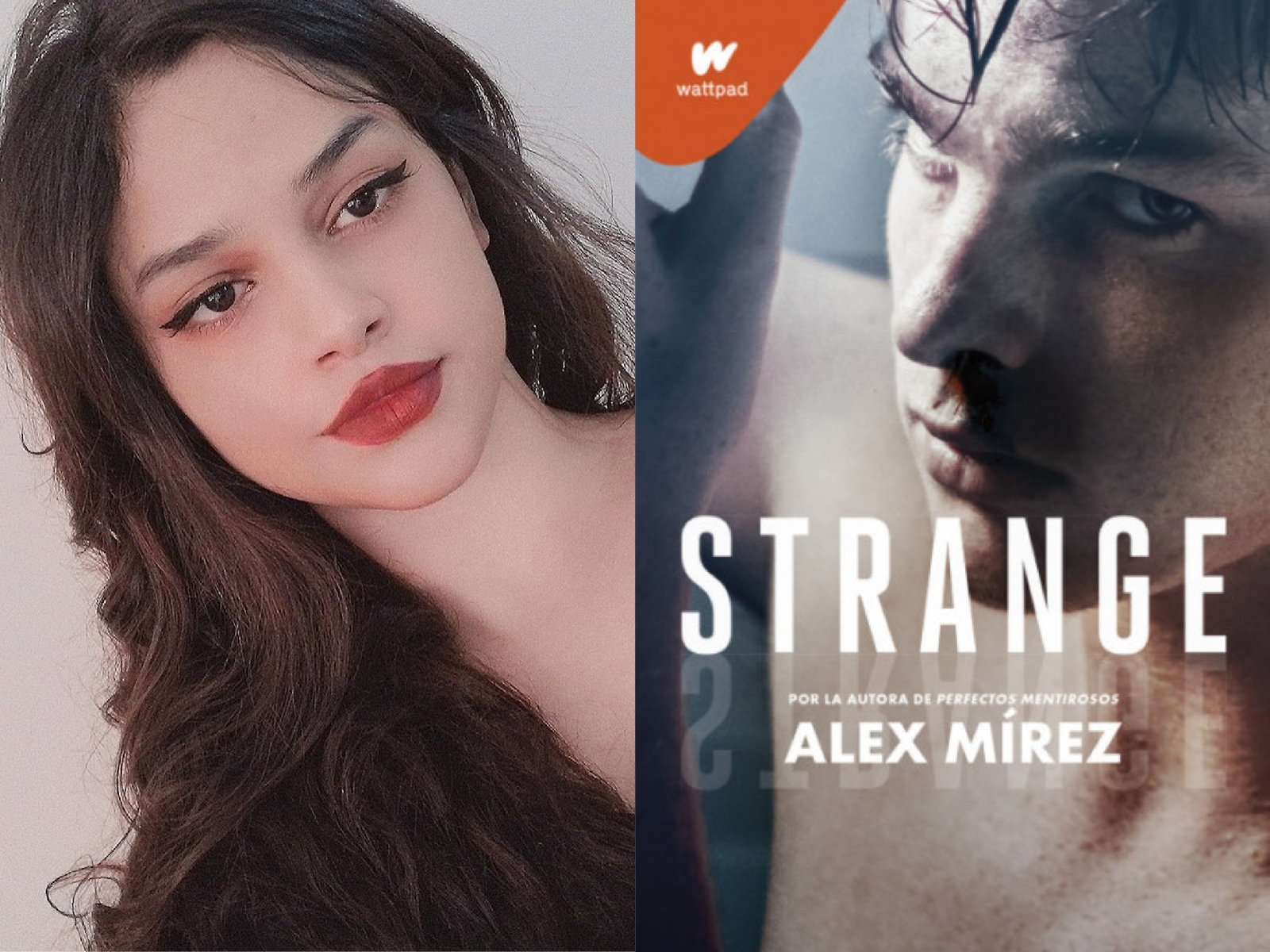 Fuente

6)¿Mes favorito?
Mi mes favorito es Noviembre, porque en ese mes nació esta preciosura jajaja, otro mes que me gusta aparte de Noviembre es Marzo, porque en ese mes nació mi cantante favorita Camila Cabello, deberían escucharla, hace música increíble.
7)¿Canción favorita?
Yo nunca tengo una canción favorita fija, siempre estoy cambiando de canción favorita, creo que tengo una canción favorita por semana, bueno, mi canción favorita de esta semana es "Pied Piper" de BTS.
6)Favorite month?
My favorite month is November, because in that month this cutie was born hahaha, another month I like besides November is March, because in that month my favorite singer Camila Cabello was born, you should listen to her, she makes amazing music.
7)Favorite song?
I never have a fixed favorite song, I'm always changing my favorite song, I think I have one favorite song per week, well, my favorite song this week is "Pied Piper" by BTS.

8)¿Palabra favorita?
Honestamente no creo tener alguna palabra favorita, pero a lo mejor eso pronto cambie.
9)¿Bebida favorita?
Sin ninguna duda es el chocolate, lo amo.
8)Favorite word?
I honestly don't think I have a favorite word, but maybe that will change soon.
9)Favorite drink?
Without a doubt it's chocolate, I love it.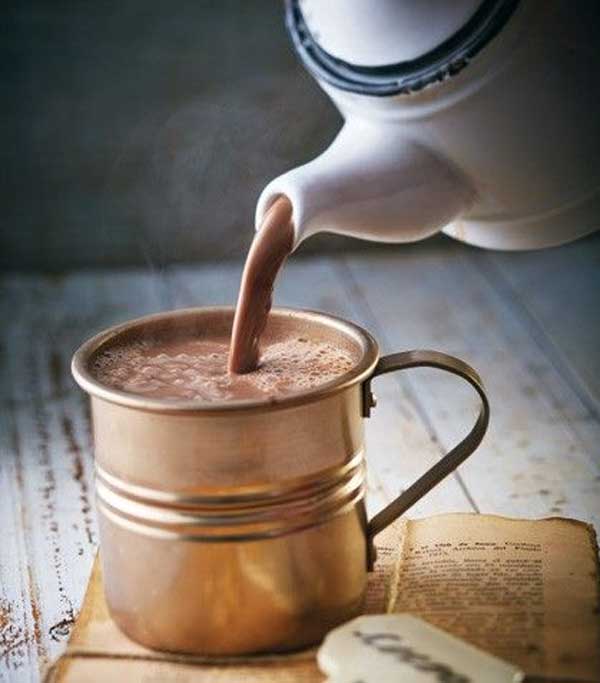 Fuente

10)¿Película favorita?
Titanic, amo demasiado esa película, no importa cuántas veces la vea, nunca me aburre y siempre lloro con la muerte de Jack. Otra película favorita es "Nerve: Un juego sin reglas".
10)Favorite movie?
Titanic, I love that movie too much, no matter how many times I watch it, it never bores me and I always cry with Jack's death. Another favorite movie is "Nerve: A Game Without Rules".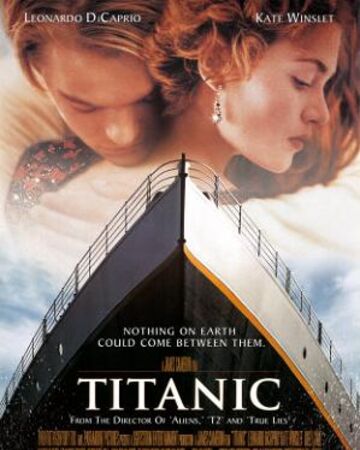 Fuente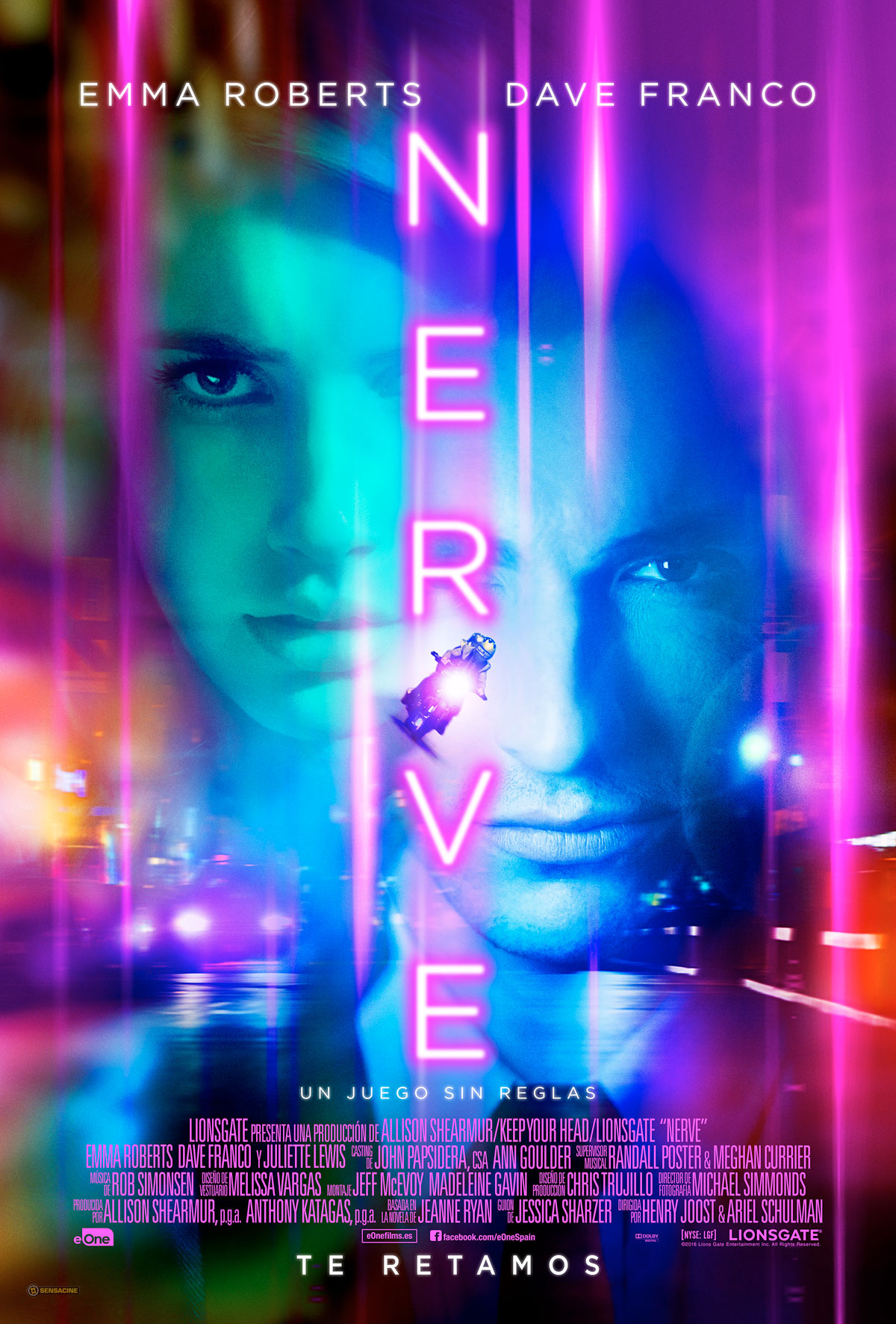 Fuente

11)¿Algún hobbie?
Leer, cantar, bailar (a veces) y ver películas y series.
12)¿Una frase favorita?
Tengo varias frases favoritas, voy a poner varías aquí, casi todas son de la misma persona que me inspira todos los días a tratar de ser mejor y no rendirme.
"Respira profundamente, escucha tu canción favorita y date cuenta de que todo va a estar bien, nada es permanente." - Camila Cabello.
Esta frase significa mucho para mí y siempre que la leo me siento mejor.
"No serás feliz si no estás feliz con cómo eres, no importa lo enamorado que todo el mundo esté de ti, no importa si tú no te gustas a ti misma. Esa es la cosa más importante." - Camila Cabello.
"Está bien no ser perfecto, tus imperfecciones son las que te hacen ser TÚ y al final del día, a la gente le gusta la gente real, con defectos y todo, al menos a mí me gusta." - Camila Cabello.
"Tienes una sola vida y es tu responsabilidad luchar por tu propia felicidad." - Sinuhé Estrabao, madre de Camila Cabello.
11)Any hobbies?
Reading, singing, dancing (sometimes) and watching movies and series.
12)A favorite quote?
I have several favorite quotes, I will put several here, almost all of them are from the same person who inspires me every day to try to be better and not give up.
"Take a deep breath, listen to your favorite song and realize everything is gonna be okay, nothing is permanent." - Camila Cabello.
This phrase means a lot to me and whenever I read it I always feel better.
"You won't be happy if you're not happy with how you are, no matter how in love everyone is with you, no matter if you don't like yourself. That's the most important thing." - Camla Cabello.
"Its okay not to be perfect. Your imperfections are what make you YOU. And at the end of the day, people like real people, flaws and all. At least I do. - Camila Cabello."
"You have one life. And it's your responsability to fight for your own happiness." - Sinuhé Estrabao, mother of Camila Cabello."
Camila Cabello y su mamá/Camila and her mom Fuente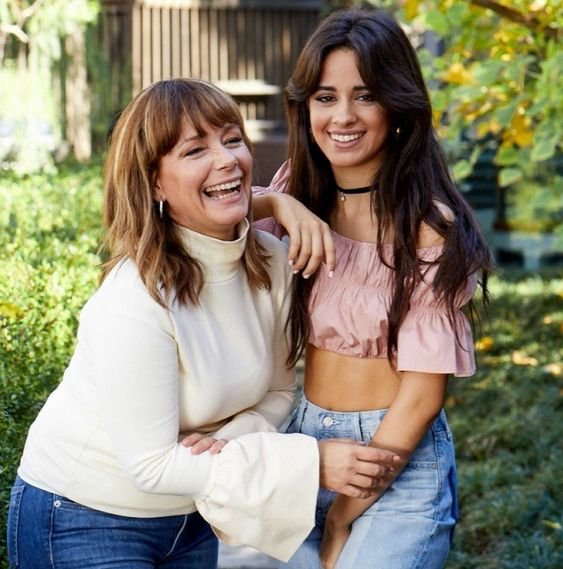 13)¿Aroma u olor favorito?
El olor de la vainilla y el olor del chocolate.
14)¿Que llevo siempre puesto?
El tapabocas jajaja, no la verdad es que no soy de usar muchos accesorios, pero últimamente he usado muchos collares, pulseras y sarcillos.
15)¿Palabra para definir mi corazón?
Sensible, creo que es fácil de romper.
16)¿Un secreto confesable?
Honestamente no sé qué poner aquí, así que les voy a contar algo que me pasó que nunca le conté a nadie.
Una vez cuando estaba en 3er año, salimos del liceo y en ese tiempo estábamos en carnaval, así que estábamos tratando de evitar que nos mojaran, como sea mis amigos lograron escapar, pero yo no y mientras corría y reía al mismo tiempo me mojaron y me hice pis encima, así que el agua oculto la evidencia de ese crimen lol.
17)¿Fruta favorita?
Las uvas y las fresas.
13)Favorite smell or scent?
The smell of vanilla and the smell of chocolate.
14)What do I always wear?
The mouth guard hahaha, no, the truth is that I don't wear a lot of accessories, but lately I've been wearing a lot of necklaces, bracelets and earrings.
15)Word to define my heart?
Sensitive, I think it's easy to break.
16)A confessable secret?
I honestly don't know what to put here, so I'm going to tell you something that happened to me that I never told anyone.
Once when I was in 3rd year, we got out of high school and at that time we were in carnival, so we were trying to avoid getting wet, anyway my friends managed to escape, but I didn't and while I was running and laughing at the same time I got wet and peed on myself, so the water hid the evidence of that crime lol.
17)Favorite fruit?
Grapes and strawberries.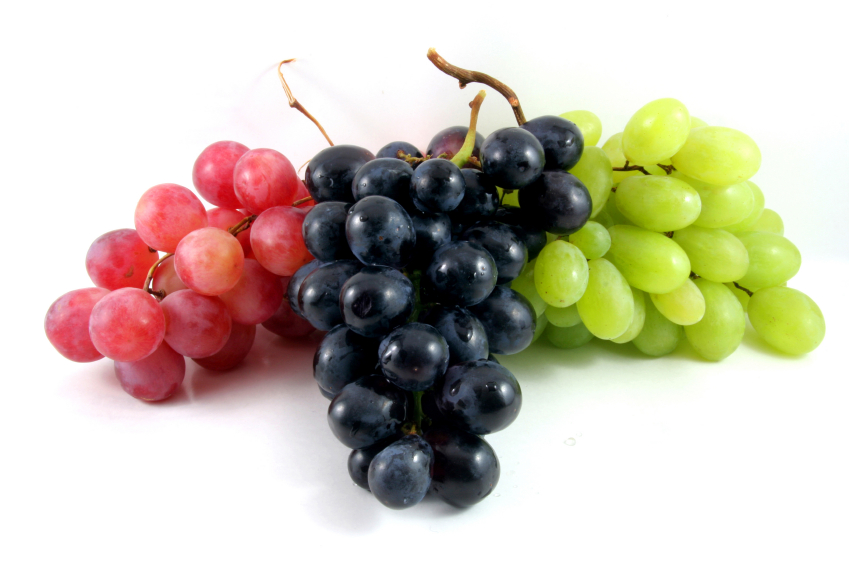 Fuente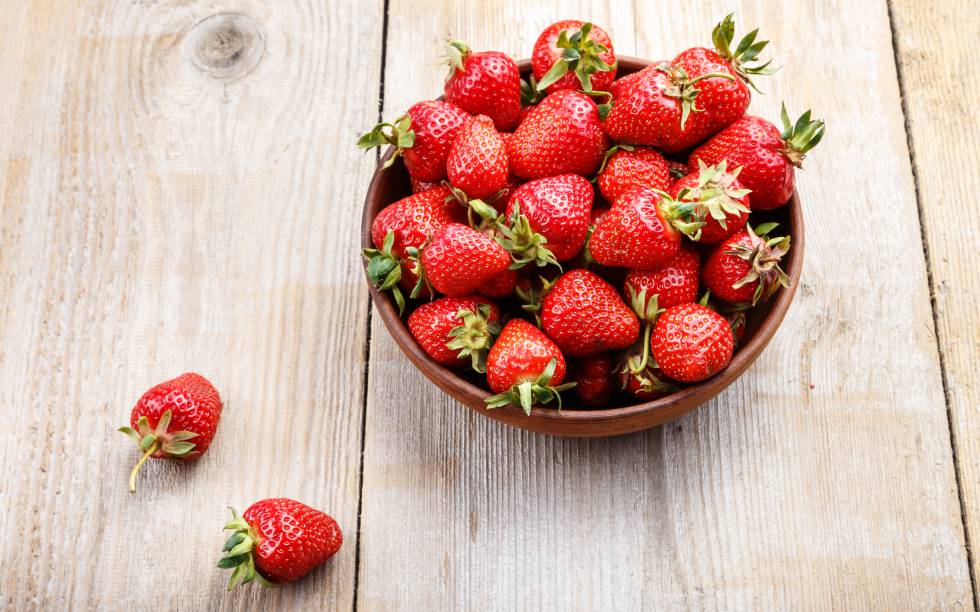 Fuente

18)¿Alguna colección?
Tengo un montón de bolitas de colores para hacer pulseras.
19)¿Color favorito?
Mi color favorito es el morado.
20)¿Atributos Personales?
Soy responsable, amable, respetuosa, honesta, mis amigos dicen que no tengo filtro y digo las cosas claras y sin rodeos.
Fue muy entretenido participar en esta iniciativa, espero con mis respuestas hayan logrado conocer un poco de mí, gracias por tomarte el tiempo de leerme, se te aprecia ❤️.
18)Any collection?
I have a lot of colored beads to make bracelets.
19)Favorite color?
My favorite color is purple.
20)Personal Attributes?
I am responsible, kind, respectful, honest, my friends say I have no filter and I say things clearly and bluntly.
It was very fun to participate in this initiative, I hope with my answers you got to know a little about me, thanks for taking the time to read me, you are appreciated ❤️.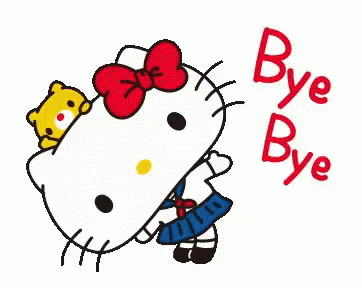 𝐆𝐫𝐚𝐜𝐢𝐚𝐬 𝐩𝐨𝐫 𝐥𝐞𝐞𝐫, 𝐧𝐨𝐬 𝐯𝐞𝐦𝐨𝐬 𝐞𝐧 𝐦𝐢 𝐩𝐫ó𝐱𝐢𝐦𝐨 𝐛𝐥𝐨𝐠 | 𝐓𝐡𝐚𝐧𝐤𝐬 𝐟𝐨𝐫 𝐑𝐞𝐚𝐝𝐢𝐧𝐠, 𝐬𝐞𝐞 𝐲𝐨𝐮 𝐢𝐧 𝐦𝐲 𝐧𝐞𝐱𝐭 𝐛𝐥𝐨𝐠.
Traducido en: DeepL
Translated in: DeepL