Hola muy buenos días a todos, saludos y un abrazo fuerte a distancia, hoy humildemente quiero presentarles un nuevo peinado sencillo y fácil de realizar, espero les guste este tutorial que les quiero mostrar a continuación. > Hello, very good morning to all, greetings and a strong hug from a distance, today I humbly want to present you a new simple and easy hairstyle to perform, I hope you like this tutorial that I want to show you below.
![IMG_20211001_002318.jpg](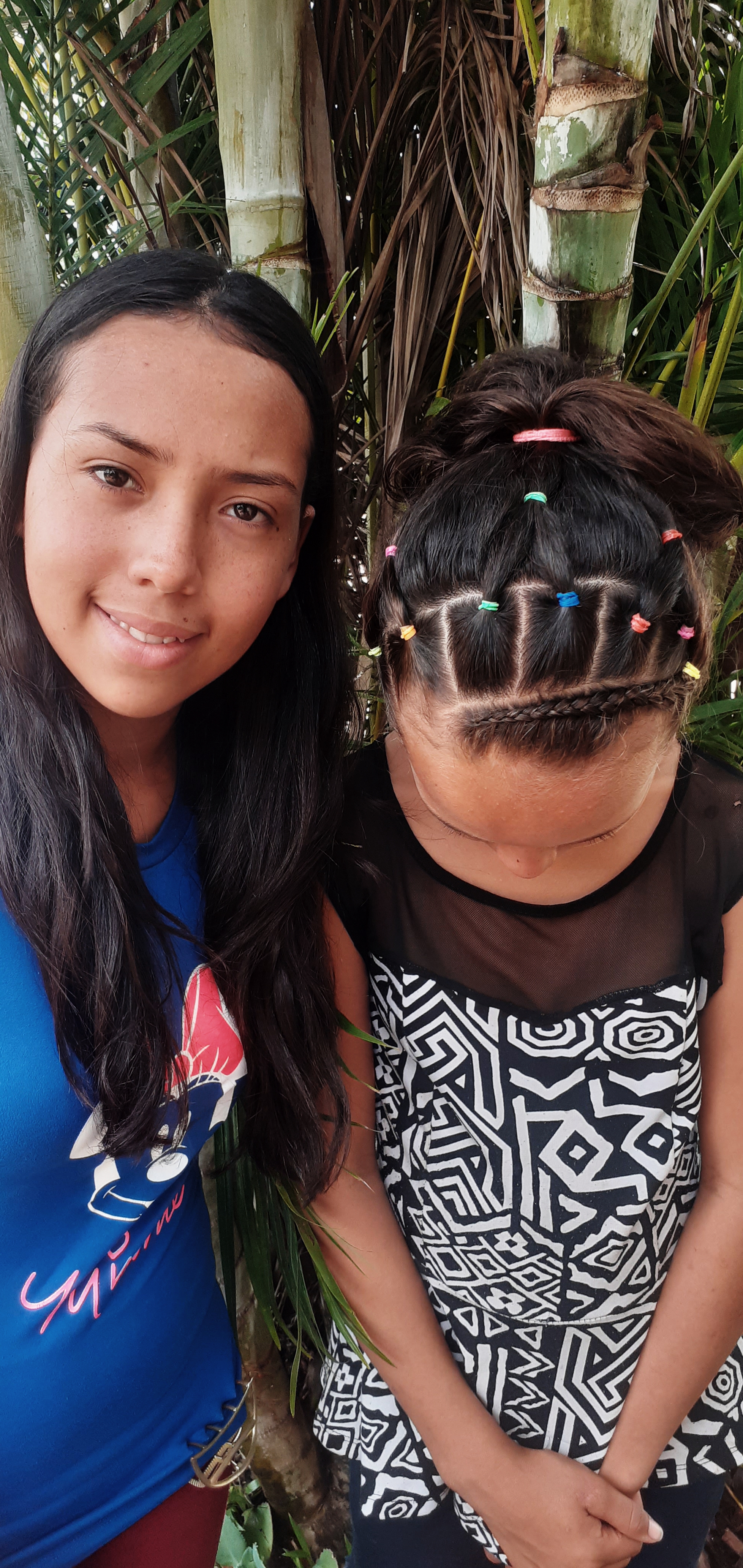 )
El cabello que he tratado es el de mi sobrinita, tiene 10 años de edad y pues como todo final tiene su principio, esta es el paso a paso de este hermoso pero sencillo peinado. > The hair I have treated is that of my little niece, she is 10 years old and since every end has its beginning, this is the step by step of this beautiful but simple hairstyle.
PASO A PASO
Como primer paso procedemos a peinar el cabello, para comenzar a dividir lo que vamos a trabajar. STEP BY STEP > As a first step we proceed to comb the hair, to begin dividing what we are going to work on.
![IMG_20211001_001816.jpg](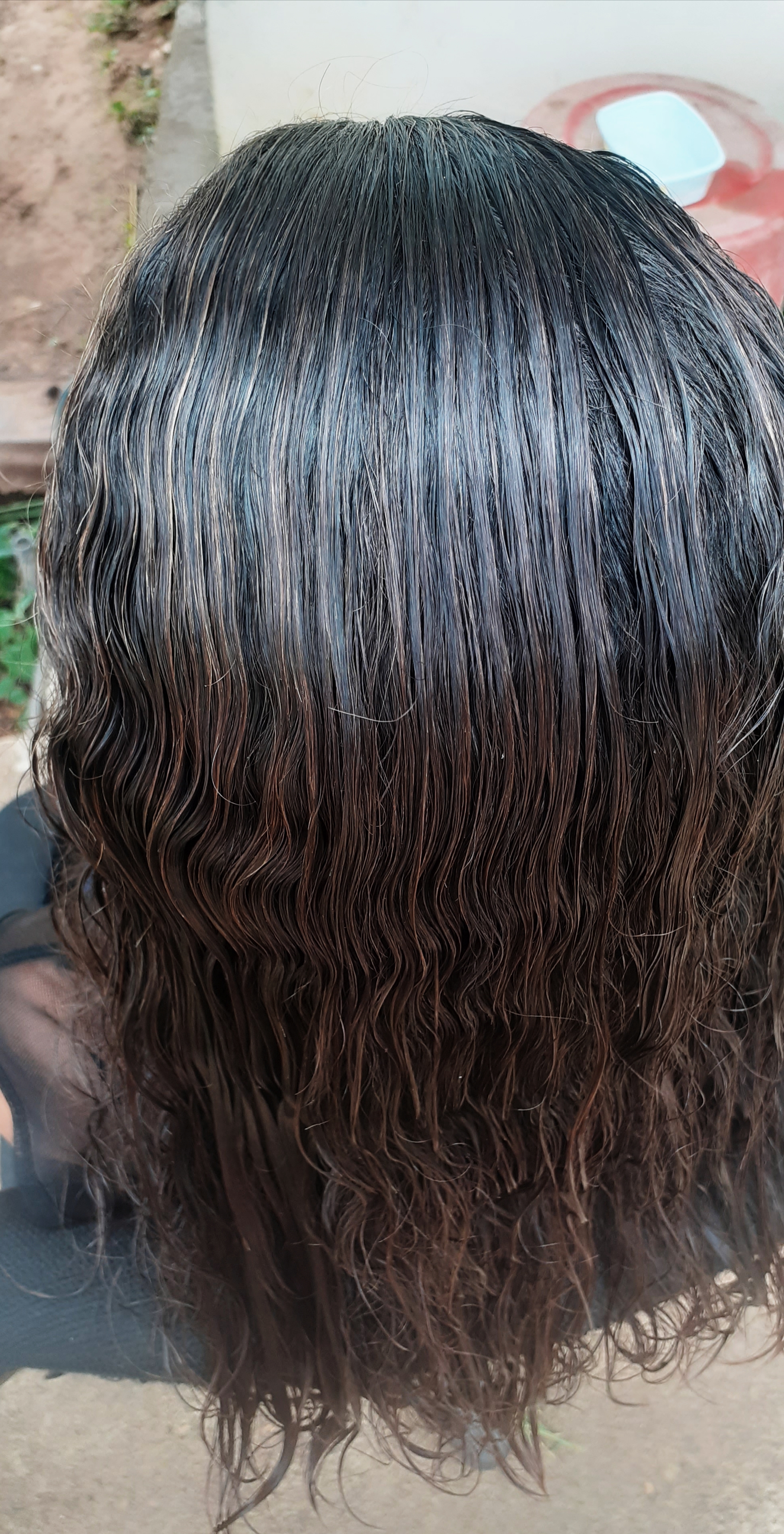 )
Como 2do paso procedemos a dividir la pollina del resto de cabello. > As the 2nd step we proceed to divide the chick with the rest of the hair.
![IMG_20211001_001840.jpg](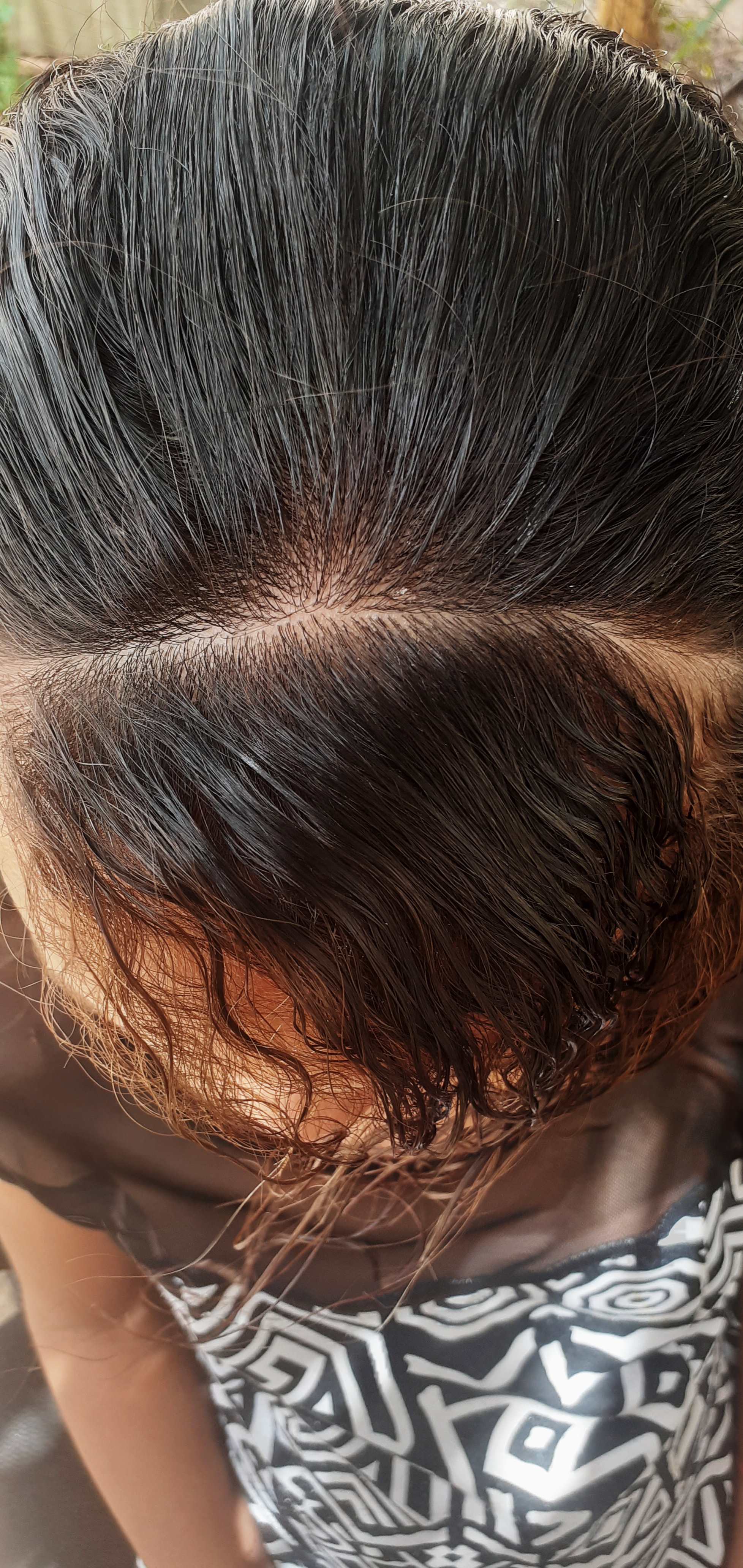 )
PARTE TRASERA DEL PRIMER RETIRO > BACK OF FIRST RETREAT
![IMG_20211001_001907.jpg](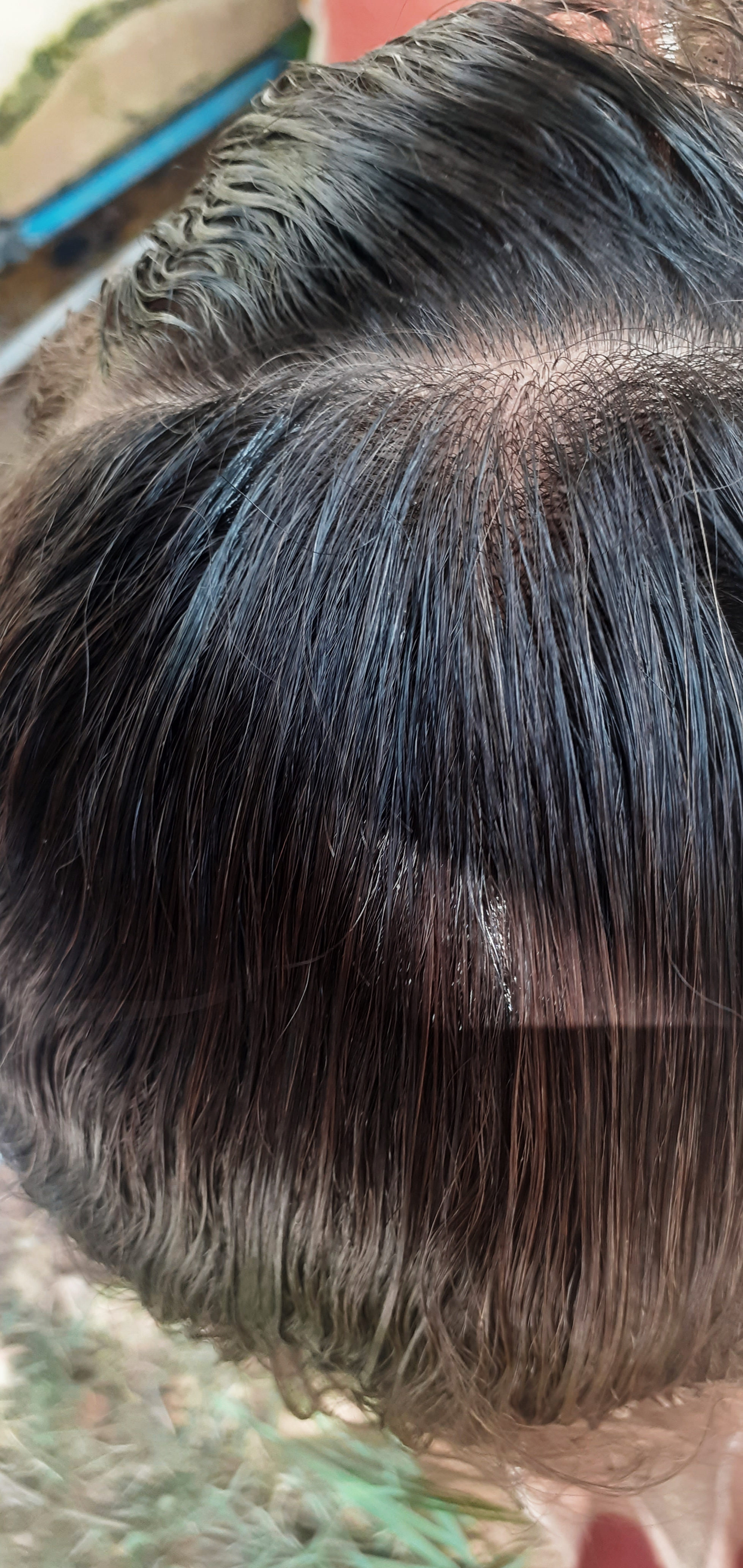 )
Luego he continuado dándole forma la pollina trenzandola. > Then I continued shaping the chicken by braiding it.
![IMG_20211001_002007.jpg](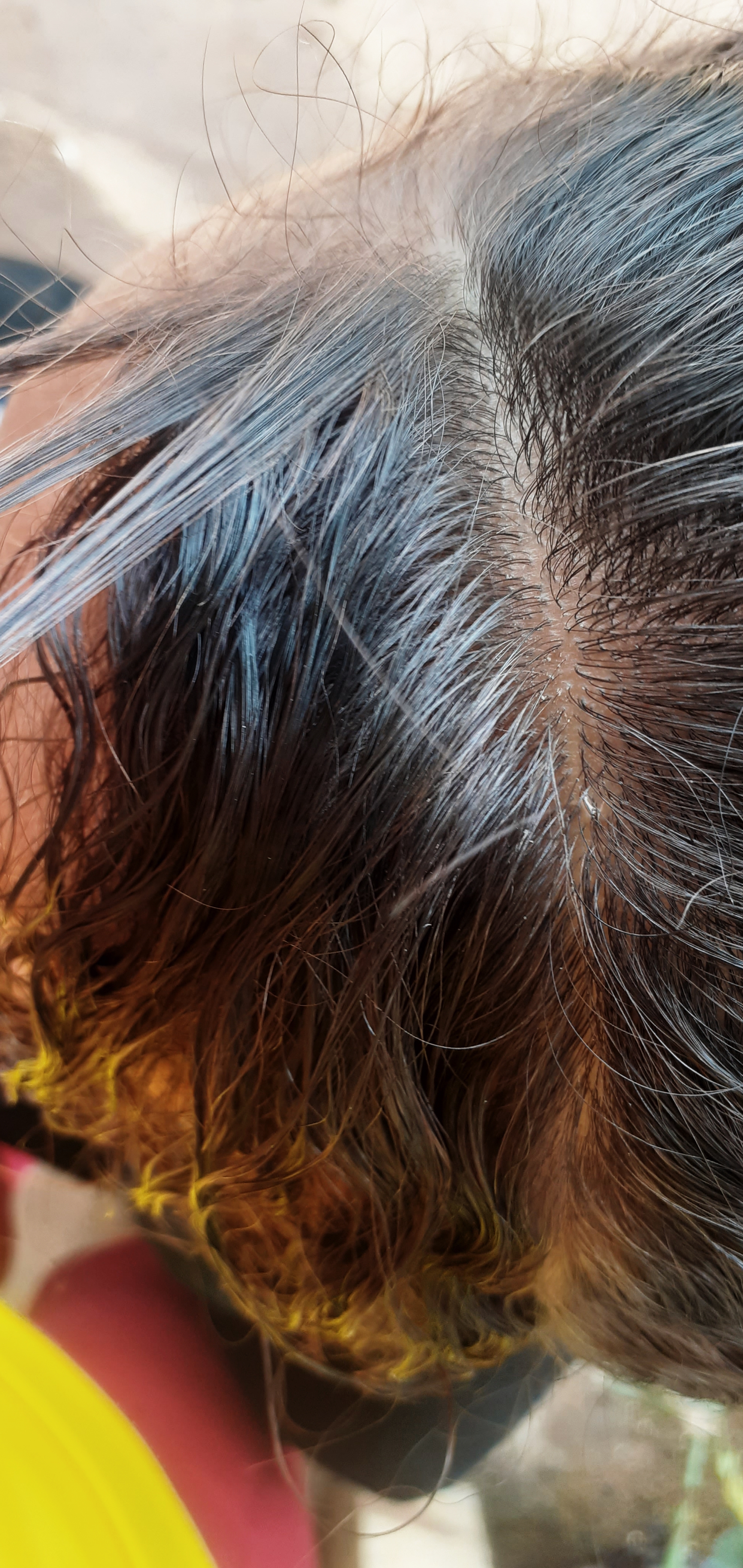 )![IMG_20211001_001941.jpg](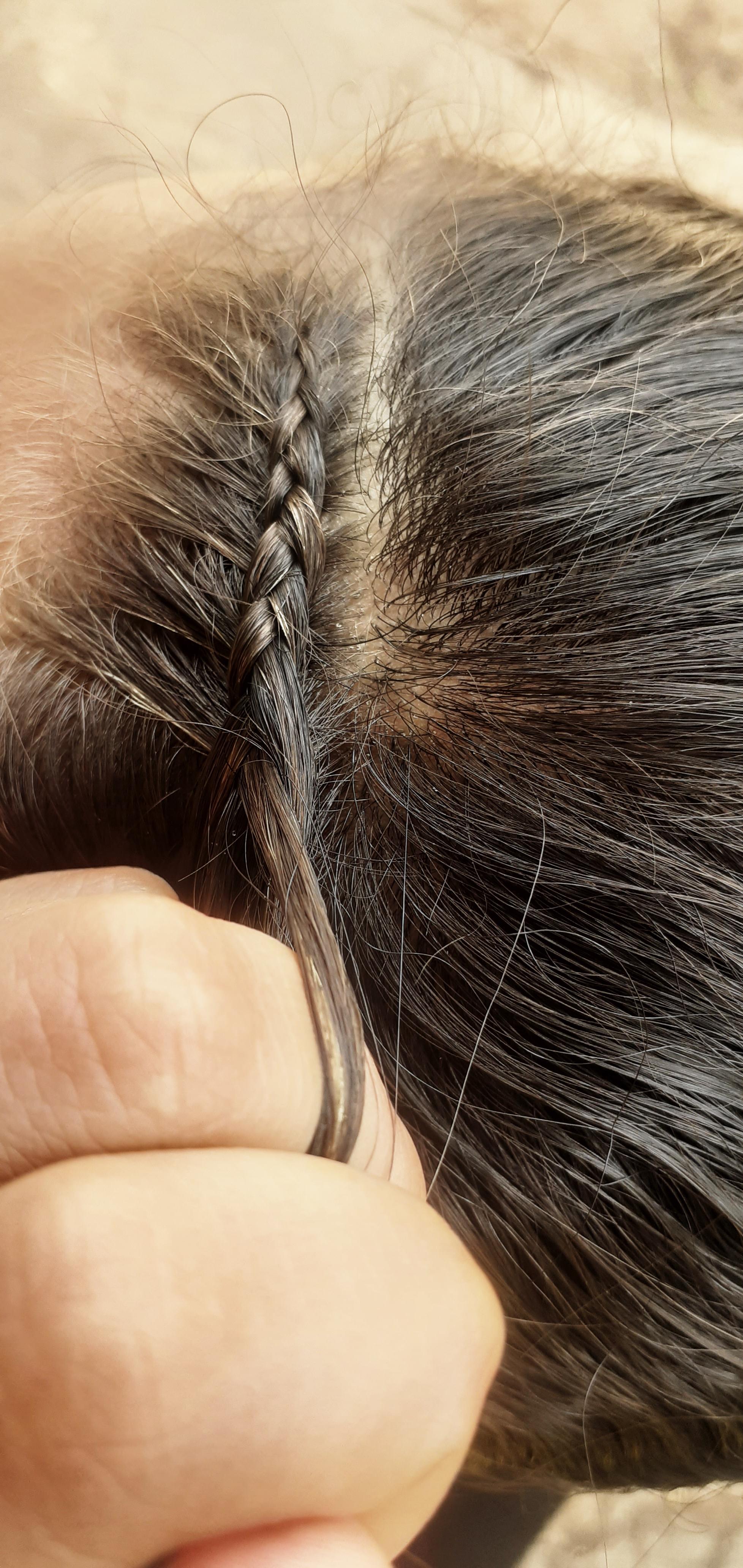 )![IMG_20211001_002024.jpg](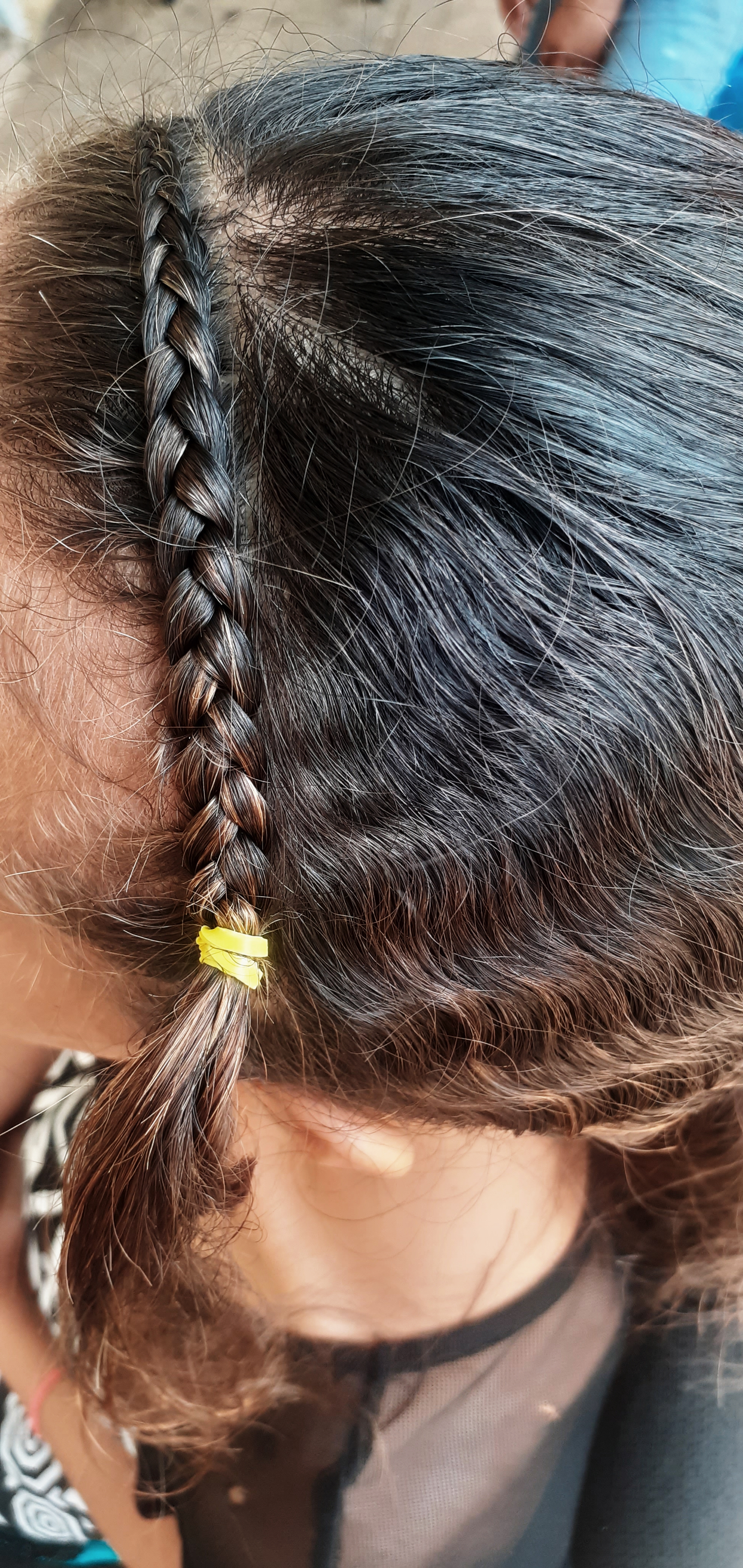 )
Nos quedaría así👇 > We would look like this 👇
![IMG_20211001_002101.jpg](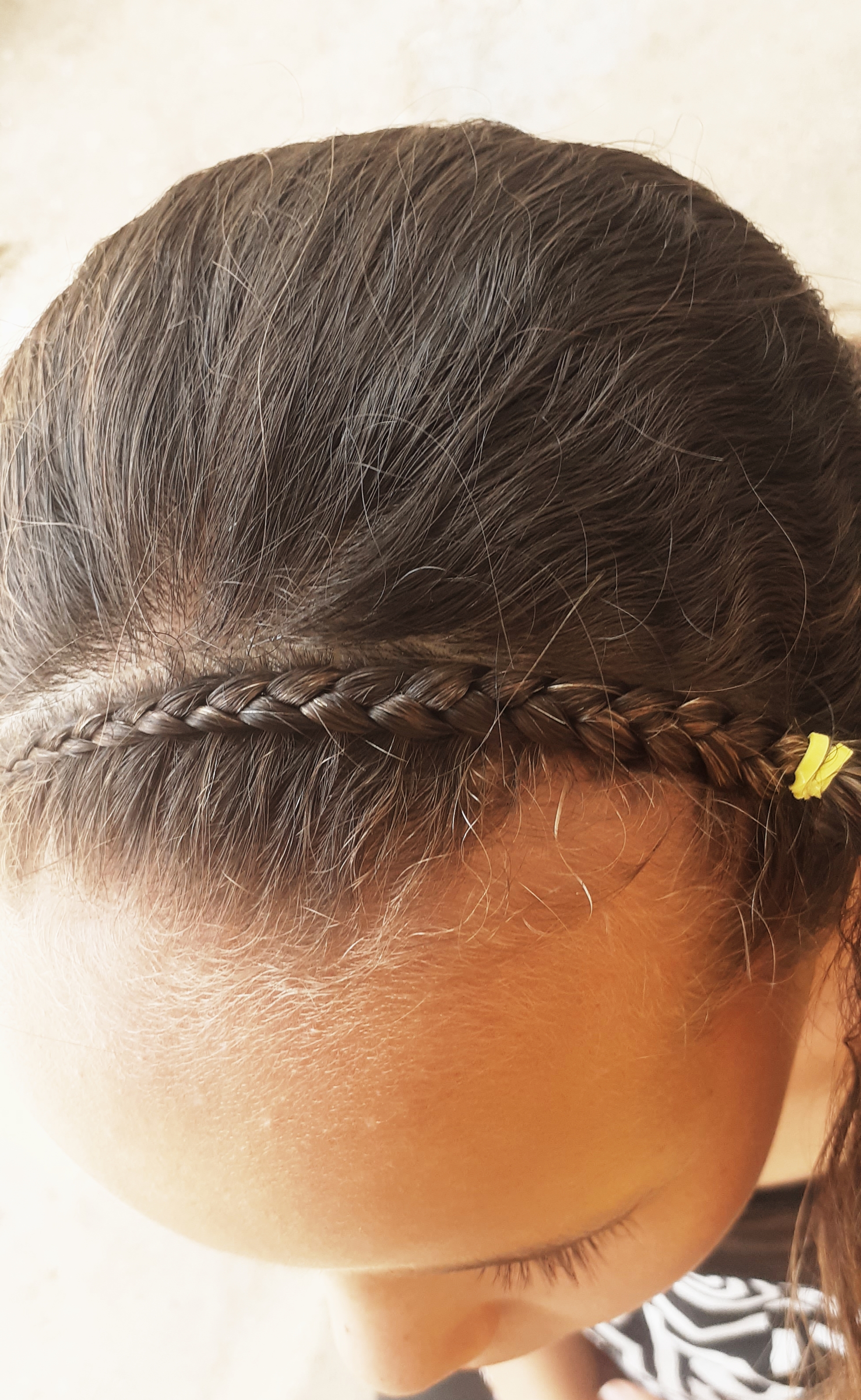 )
Paso 3, luego de terminar la trenza procedi a trabajar la división intermedia con ligas. > Step 3, after finishing the braid I proceeded to work the intermediate division with ties.
![IMG_20211001_002150.jpg](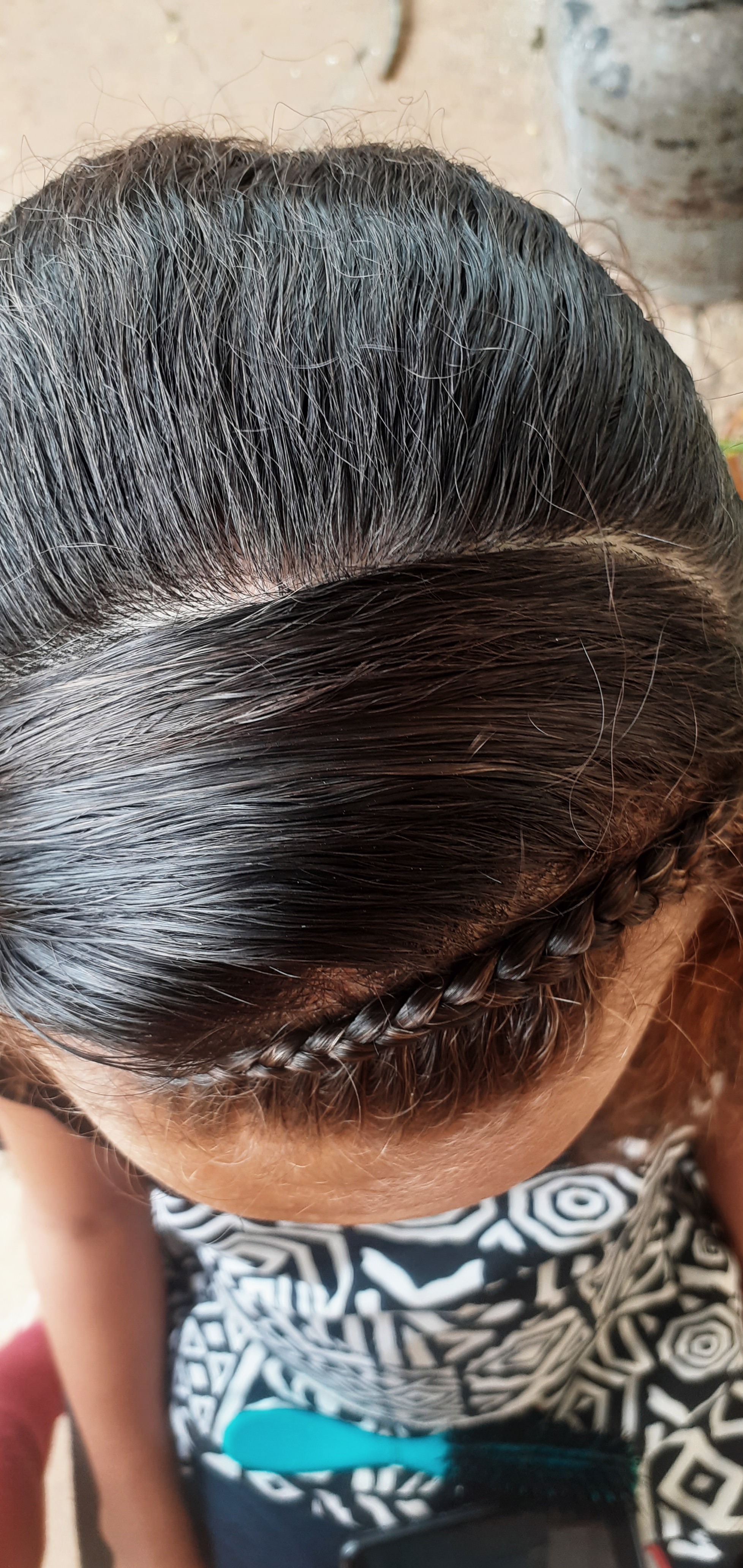 )
En la división intermedia realice pequeños moños con ligas en dirección al retiro. > In the middle division make small bow ties with garters towards retirement.
![IMG_20211001_002120.jpg](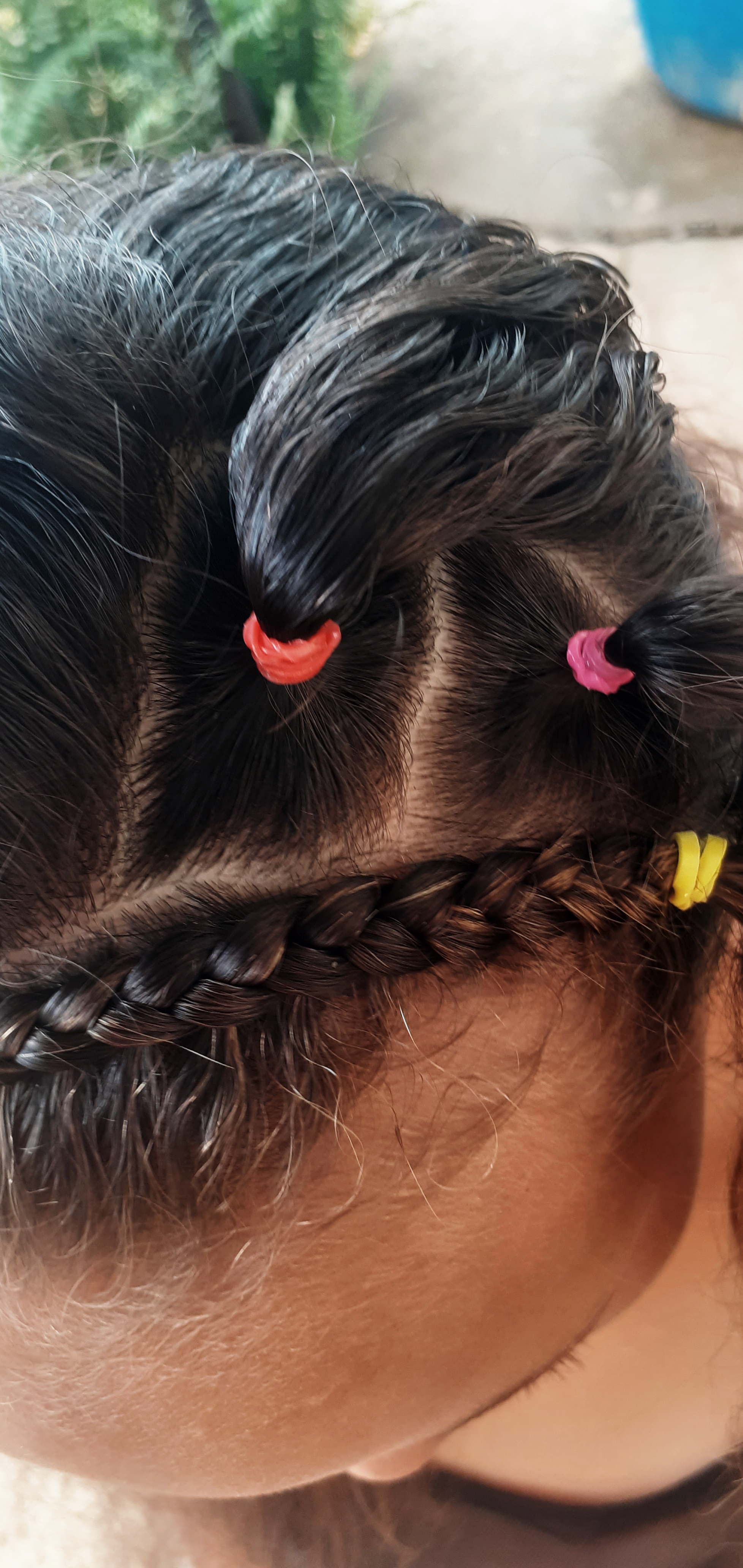 )![IMG_20211001_002245.jpg](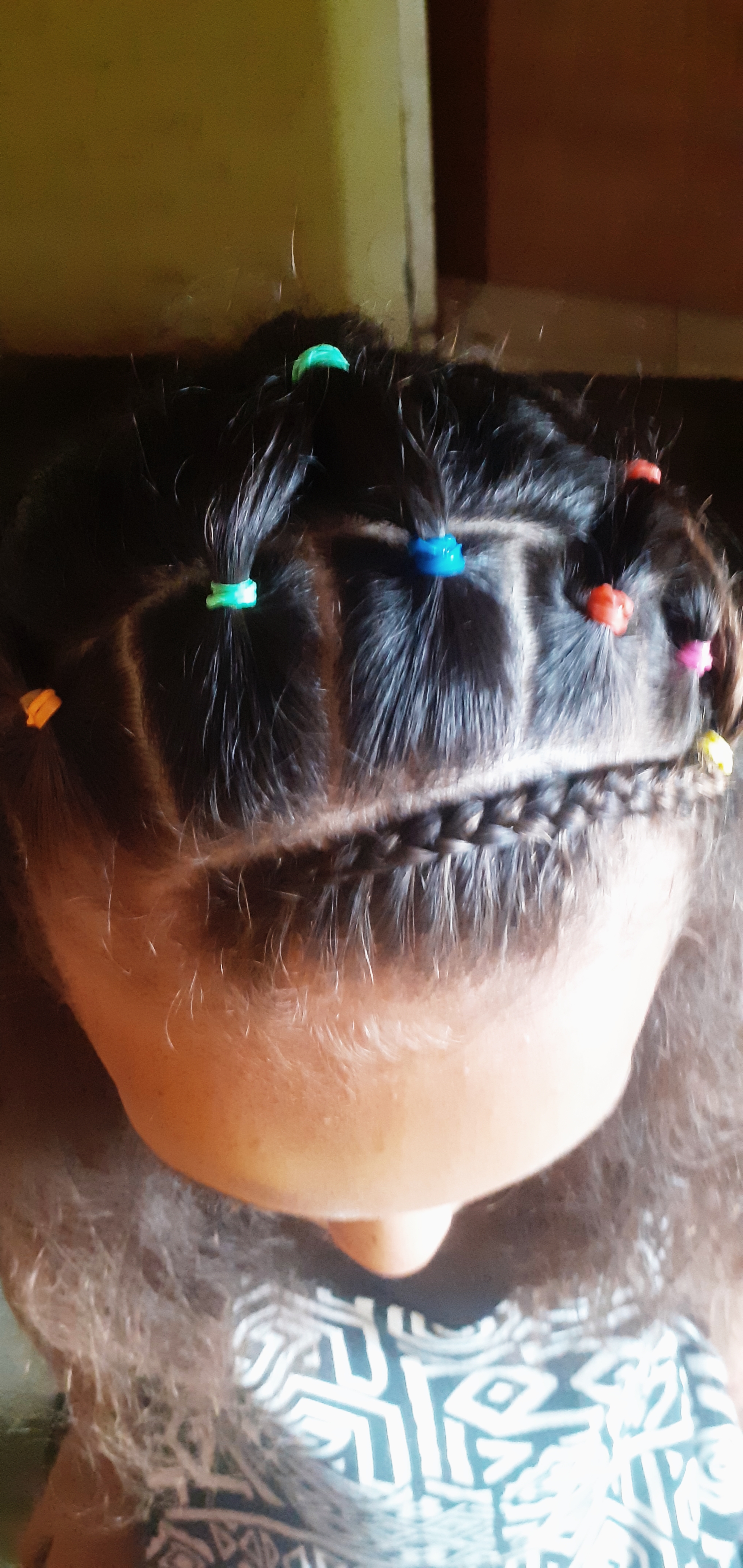 )
Luego en el 4to paso procedemos a trabajar la parte de atrás uniendo los moñitos con otras ligas de dos en dos.👇 > Then in the 4th step we proceed to work the back part joining the bow ties with other rubber bands two by two. 👇
![IMG_20211001_002215.jpg](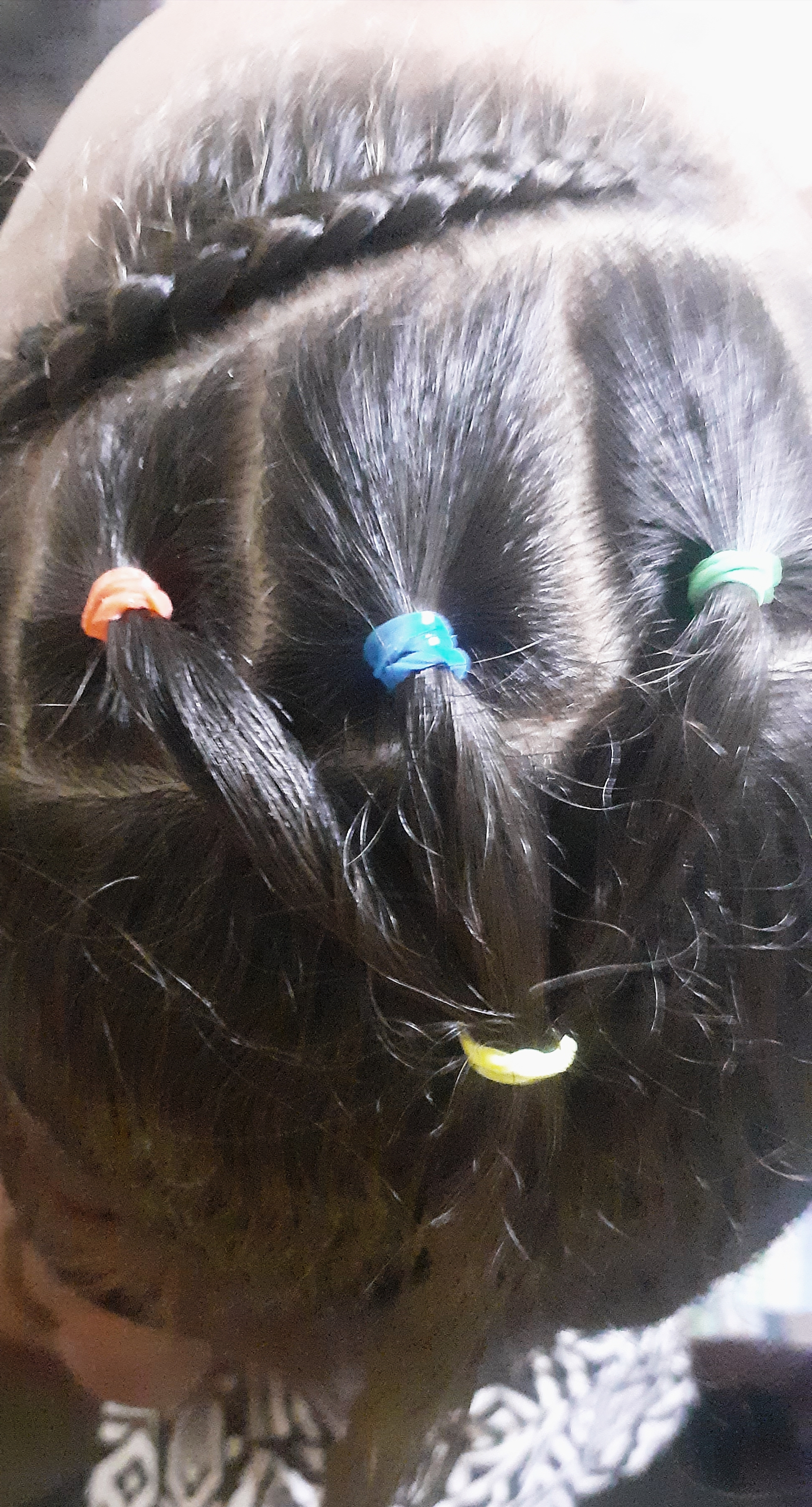 )
Y por último en nuestro 5to paso terminamos juntando todo el cabello de la parte trasera y formando una coleta, nos quedaría asi.👇 > And finally in our 5th step we ended up gathering all the hair from the back and forming a ponytail, it would look like this. 👇
![IMG_20211001_015134.jpg](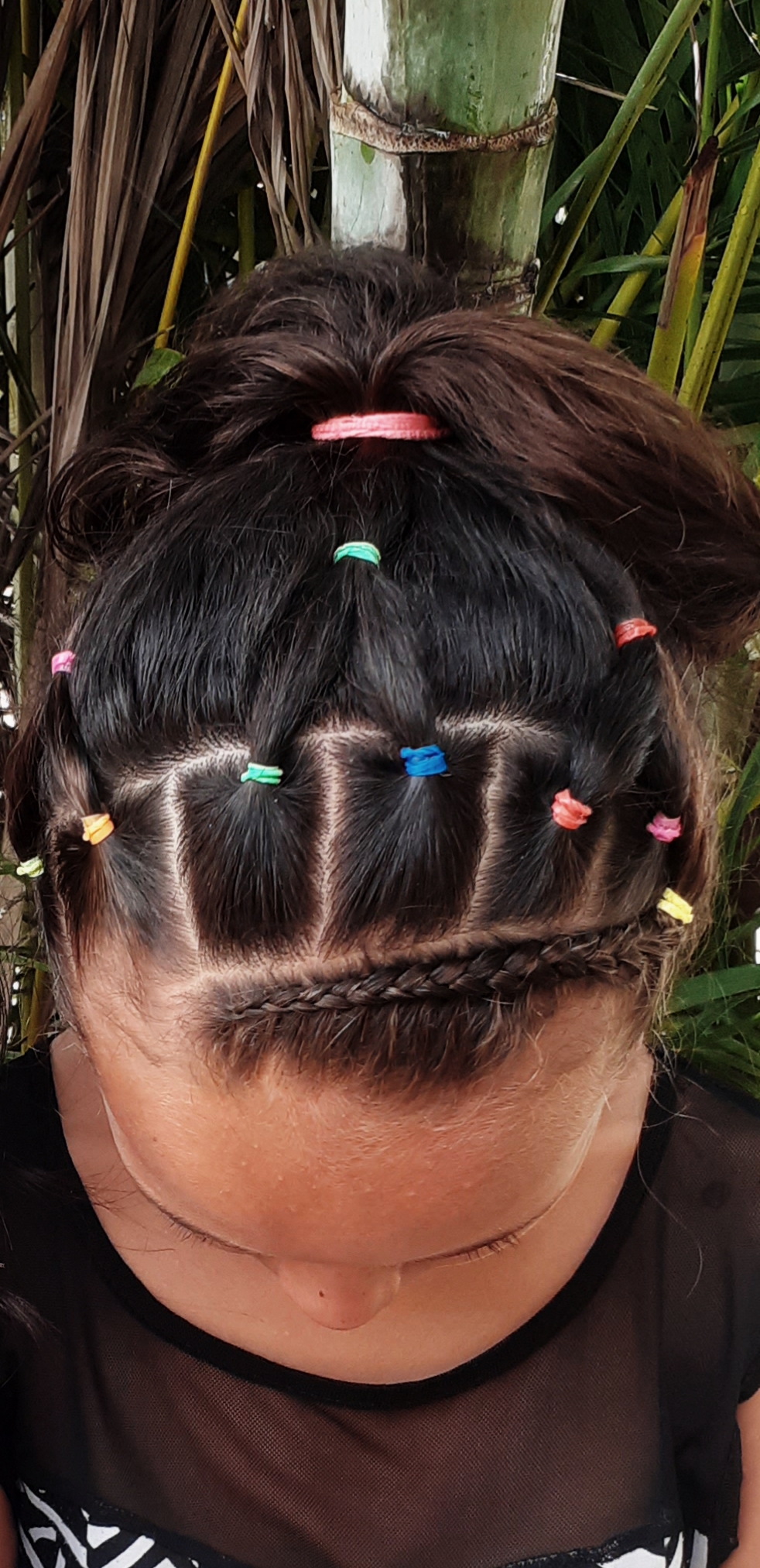 )
Bueno mis queridos amigos Este fue el peinado de hoy hecho con dedicación y esfuerzo, gracias por tomar tiempo para ver mi blog, Que tengan un excelente día Dios les bendiga,
@mariisa1107
. > Well my dear friends This was today's hairstyle made with dedication and effort, thanks for taking time to see my blog, Have a great day God bless you @ mariisa1107. 🤗