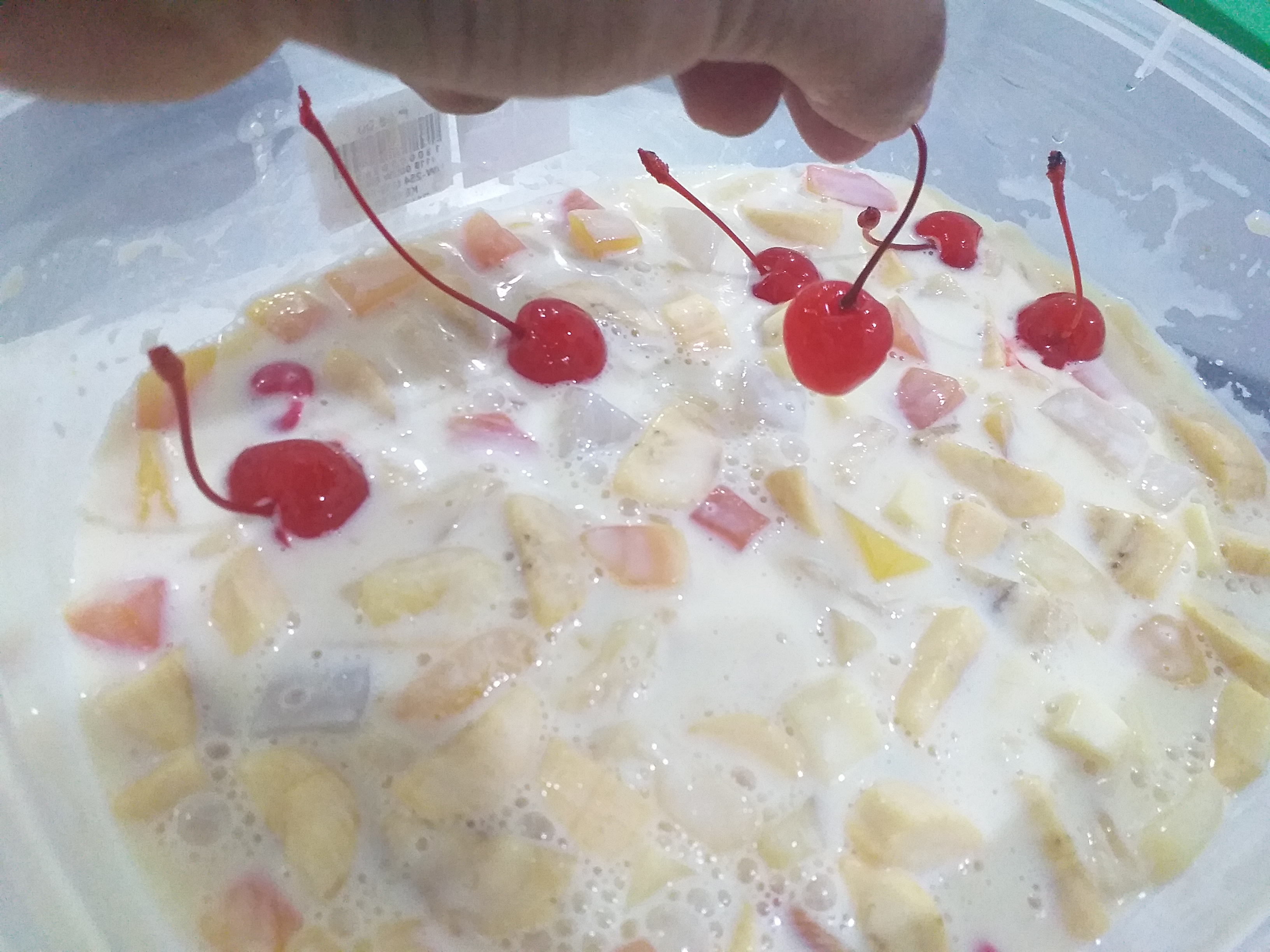 Hello everyone! I just want to share with you this delicious fruit salad that I just made for our dessert for tommorow. Well I didn't really planned making this fruit salad, because this kind of food is commonly served in special occasions in our country like newyear and christmas, but whenever I feel hungry, I have a habbit of exploring our kitchen to find food or ingredients that I can use for cooking haha. And while looking for the ingredients in our kitchen it happened that I see a canned fruit cocktail and all purpose cream stocked in our kitchen and that's the reason why I decided to make a fruit salad today haha.
---
---
How to make fruit salad(ingredients and procedure)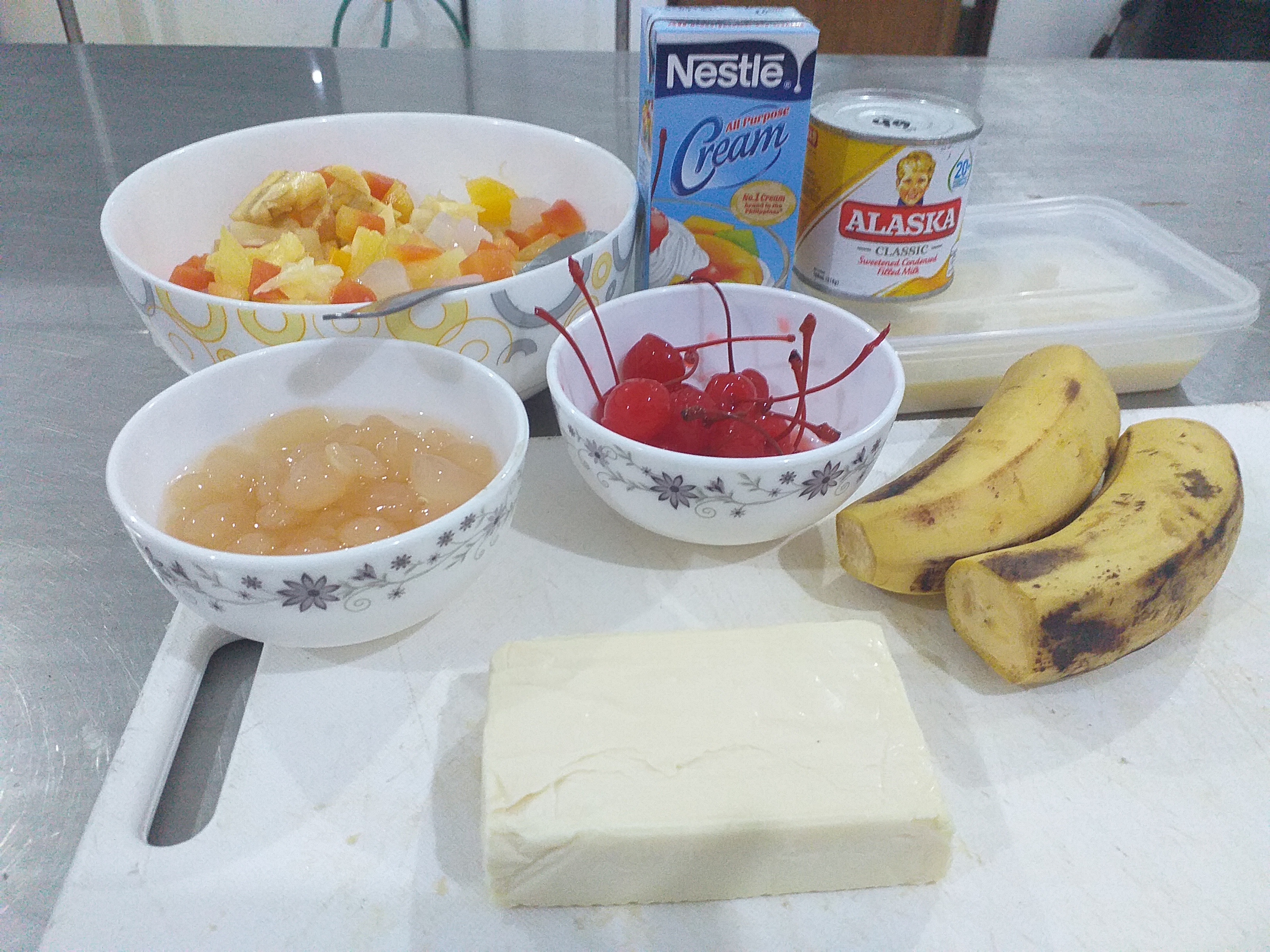 Ingredients
drained fruit cocktail 500g

sweetened condensed milk 300ml

all purpose cream 300ml

cheese 150g

banana 3pcs

cherry 10pcs
---
Procedure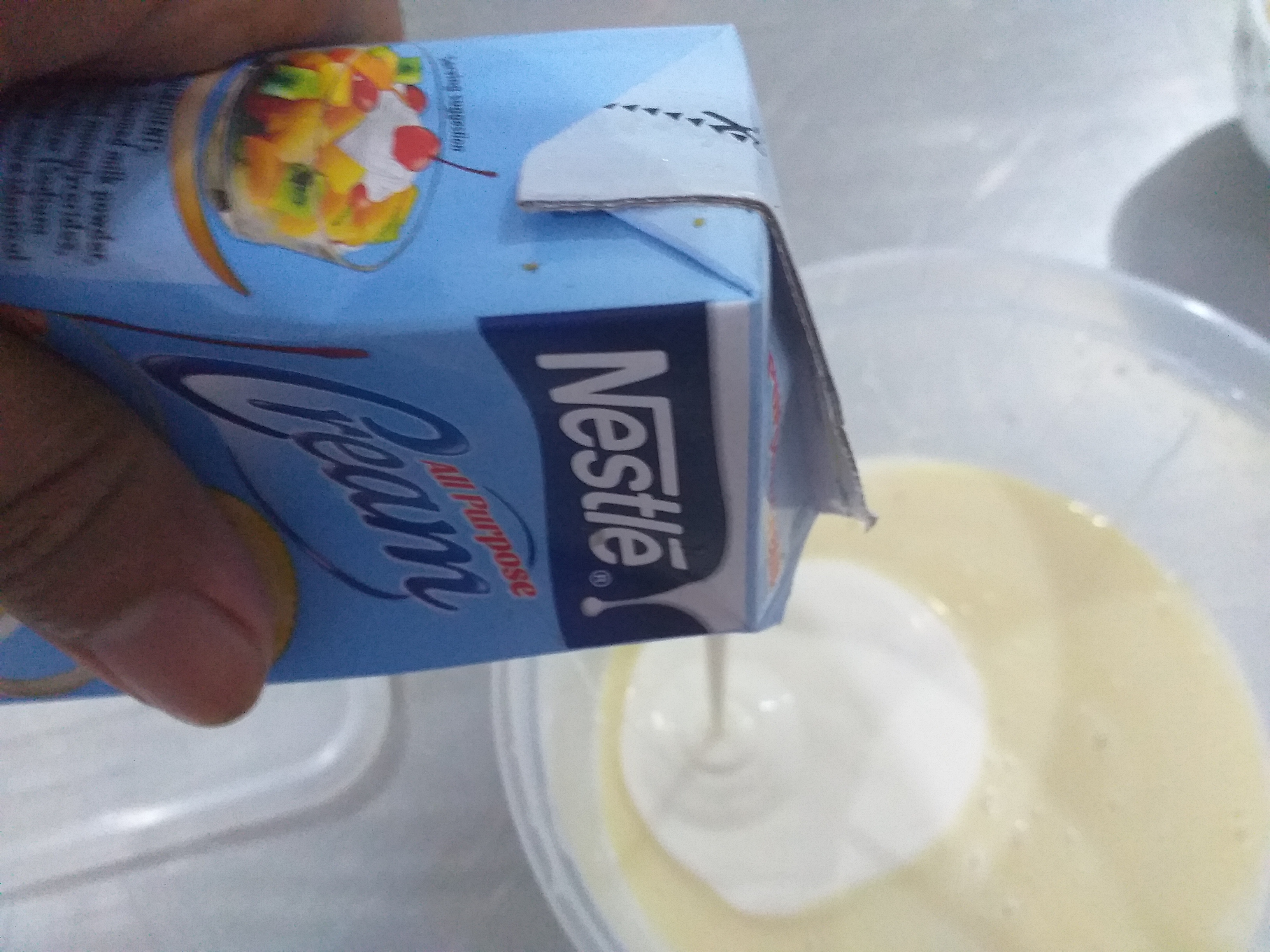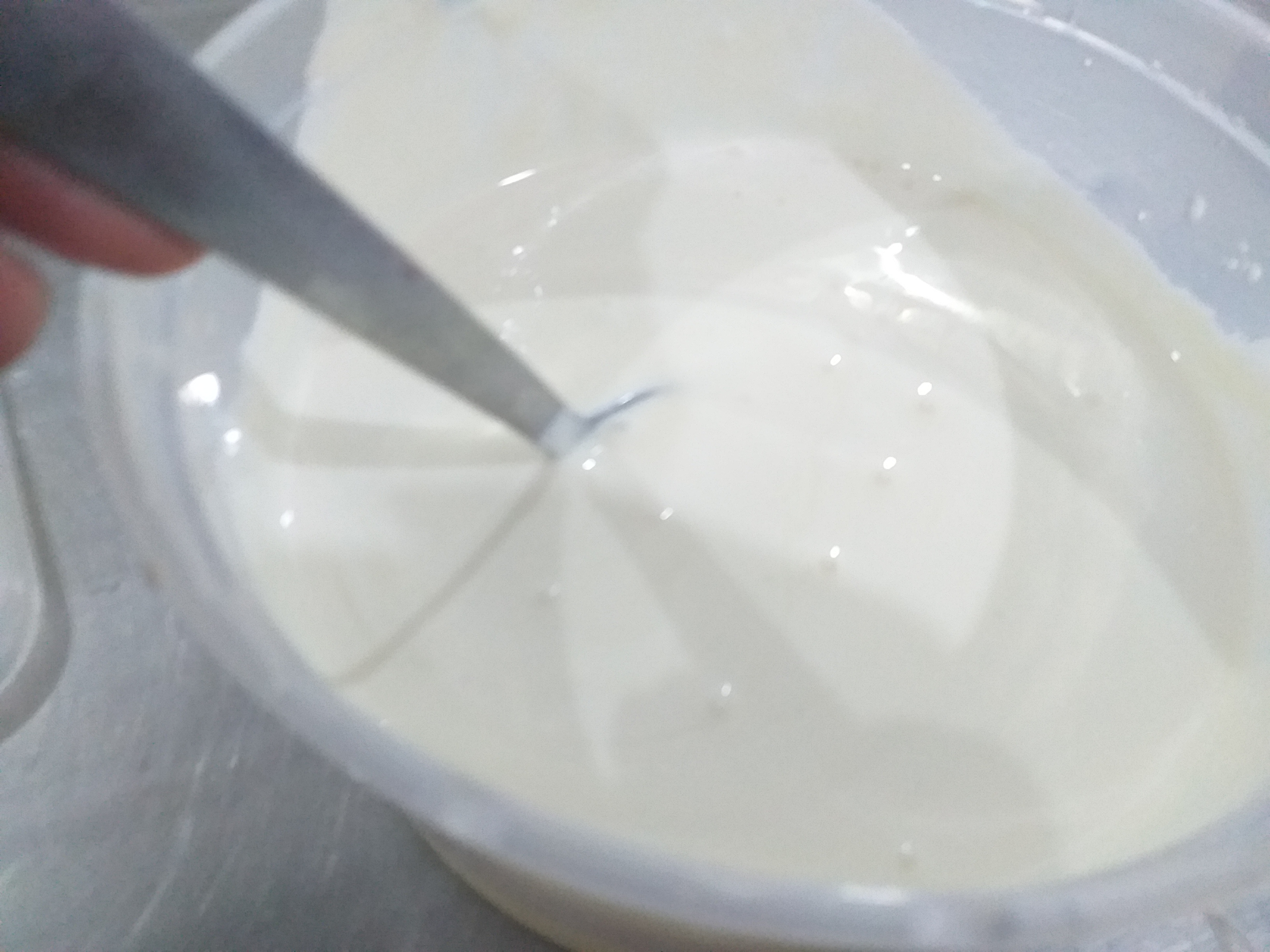 The first thing you need to do is to prepare all the ingredients. First mix well the condensed milk and all purpose cream in a bowl or cup.
---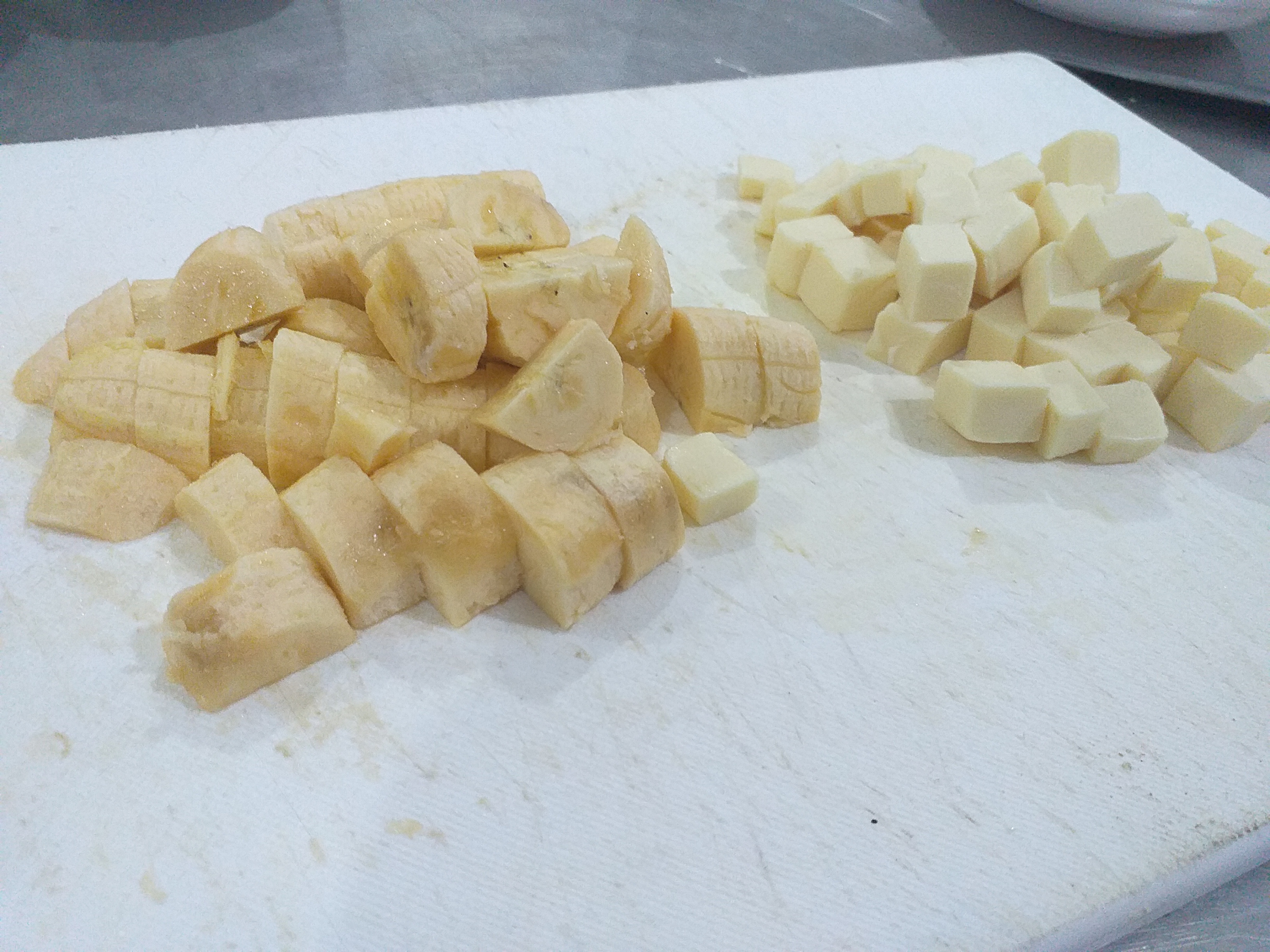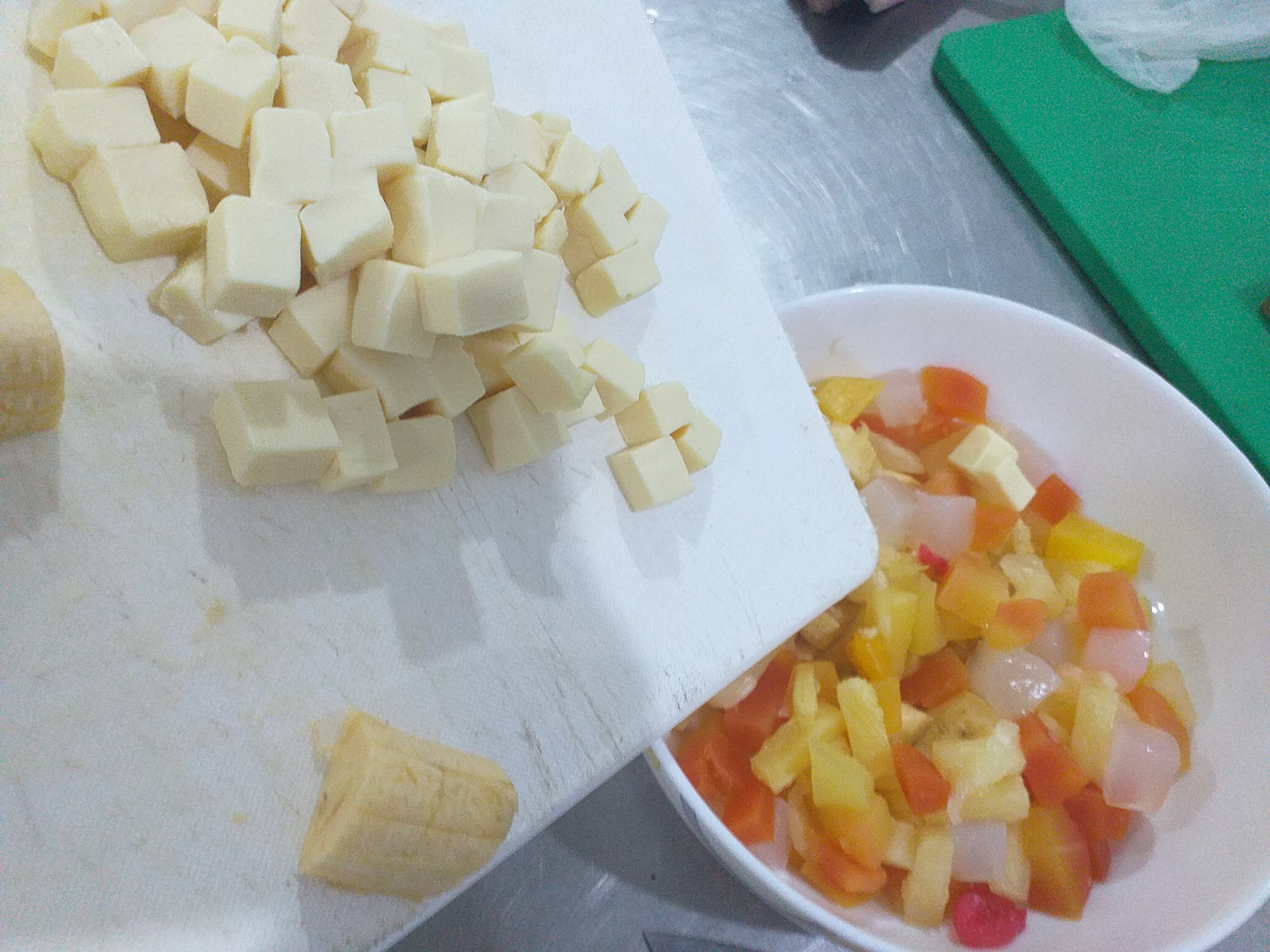 Then slice the whole ingredients like cheese and banan into small cube slices.
---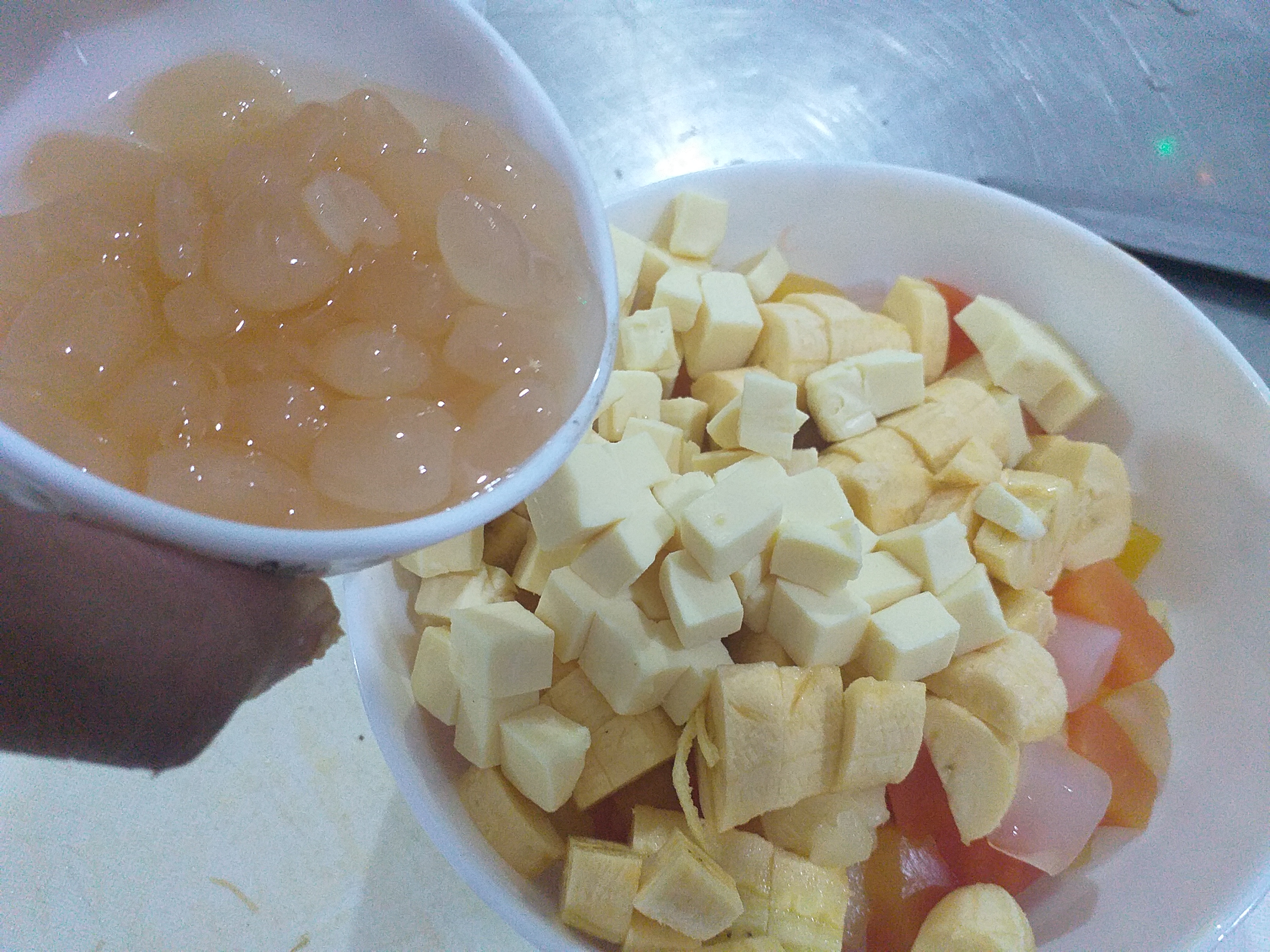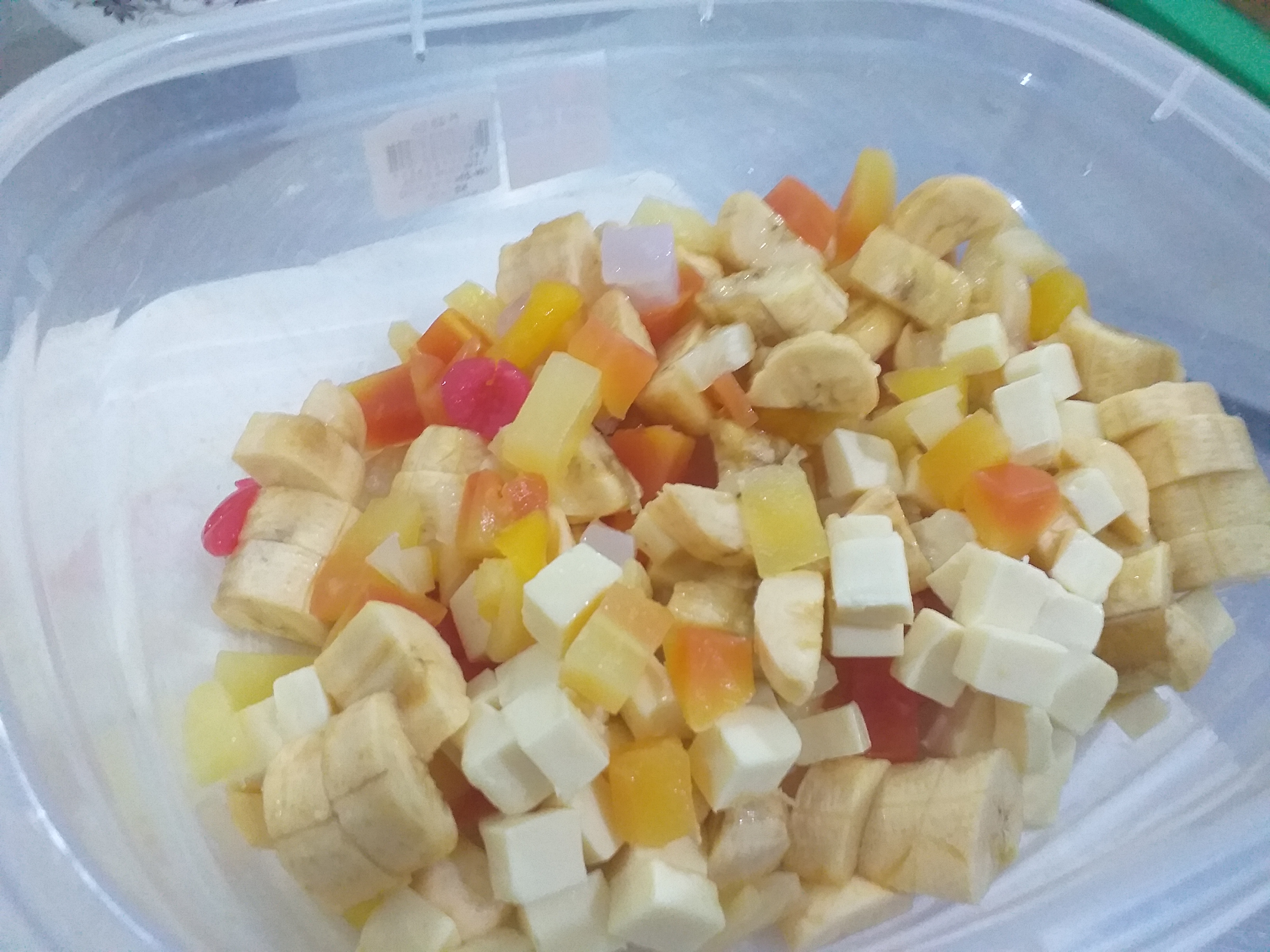 Then mix all the fruits and solid ingredients together in a tupperware, bowl or cup with cover, take note: you can add different kinds of fruits as well like apple and grapes depending on what fruit do you want to add and also before I forgot, fruit salad can be more delicious if you add fresh coconut.
---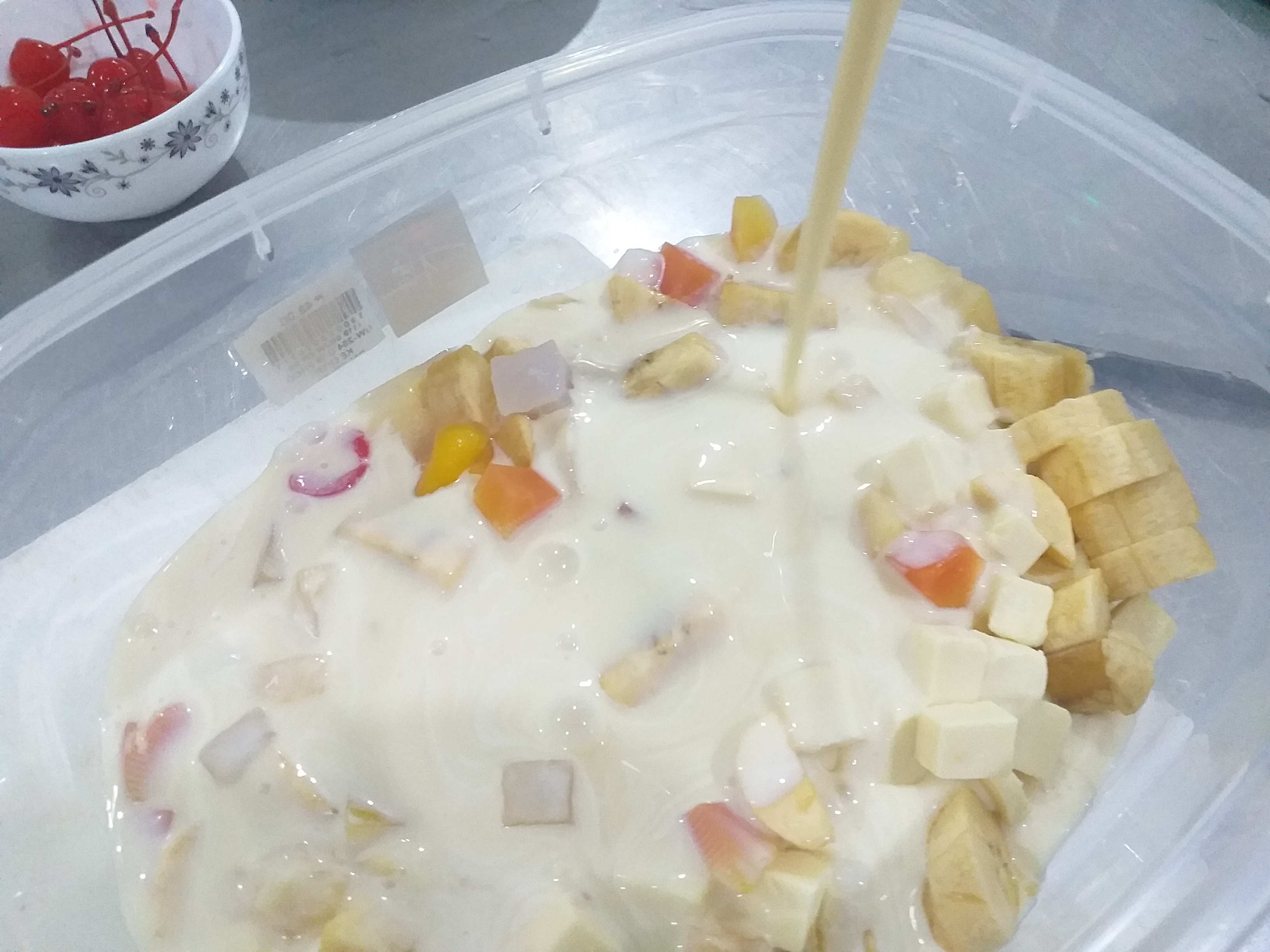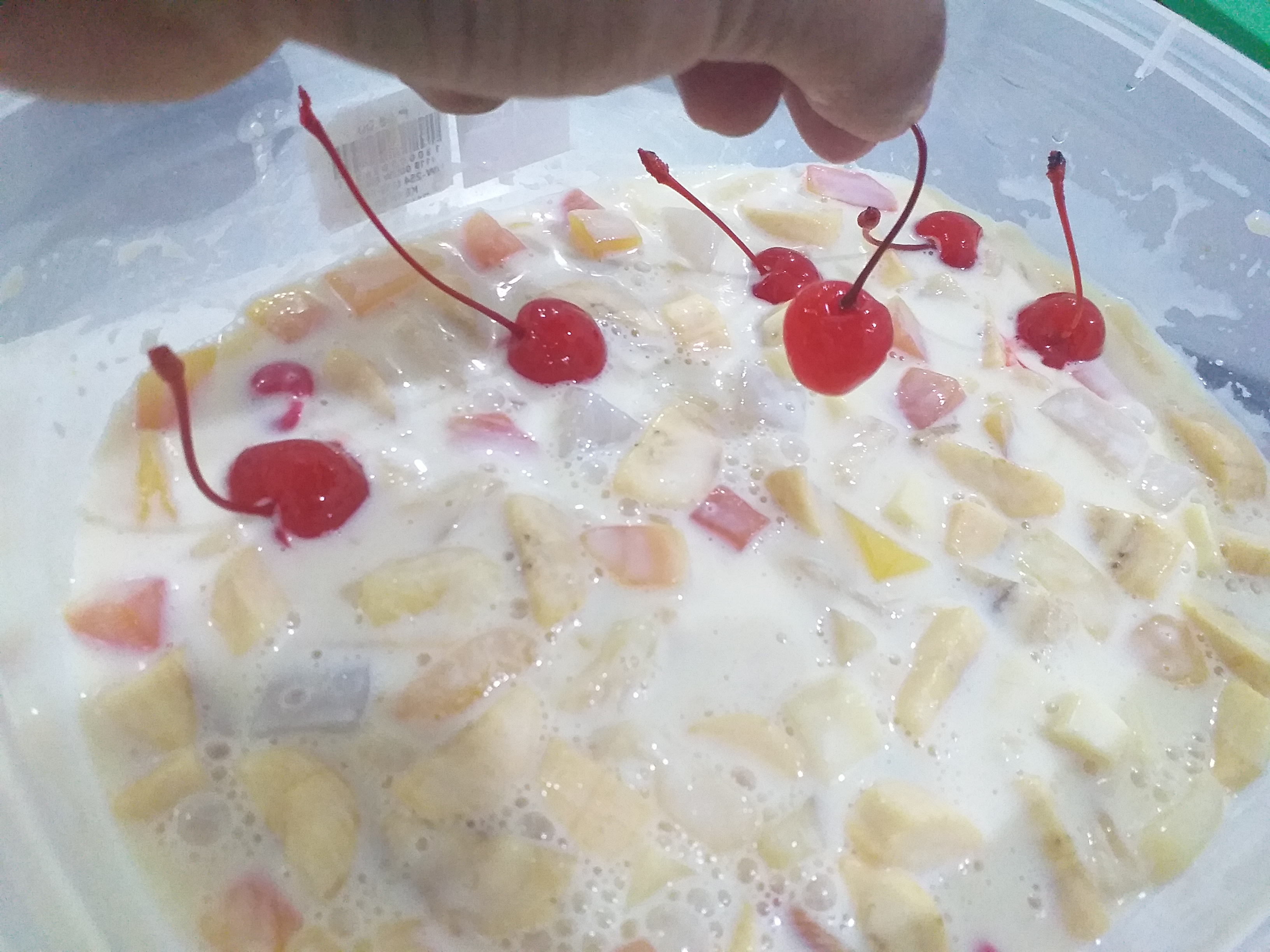 Then after preparing all the ingridients, I put the condensed milk and all purpose cream I prepare on the mixed fruit in the tupperware, then lasty after mixing well all the ingredients I put cherries on the top of the fruit salad I made to make it look more presentable.
---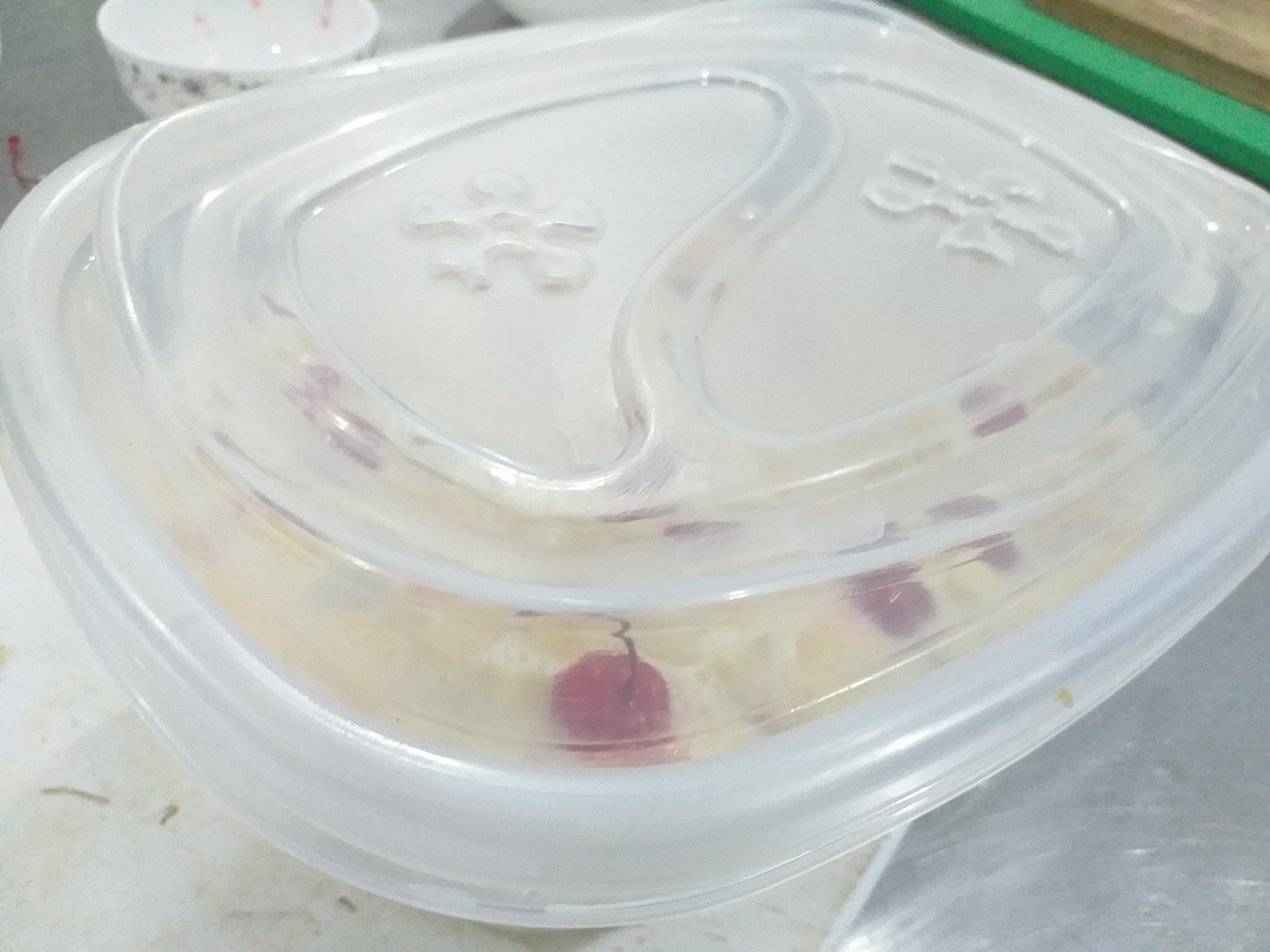 This kind fruit salad is best to eat when cold or frozen that"s why I put it on our freezer overnight.
---
And that's all, hope you like this recipe of mine...
See you on my next post...
-markjason