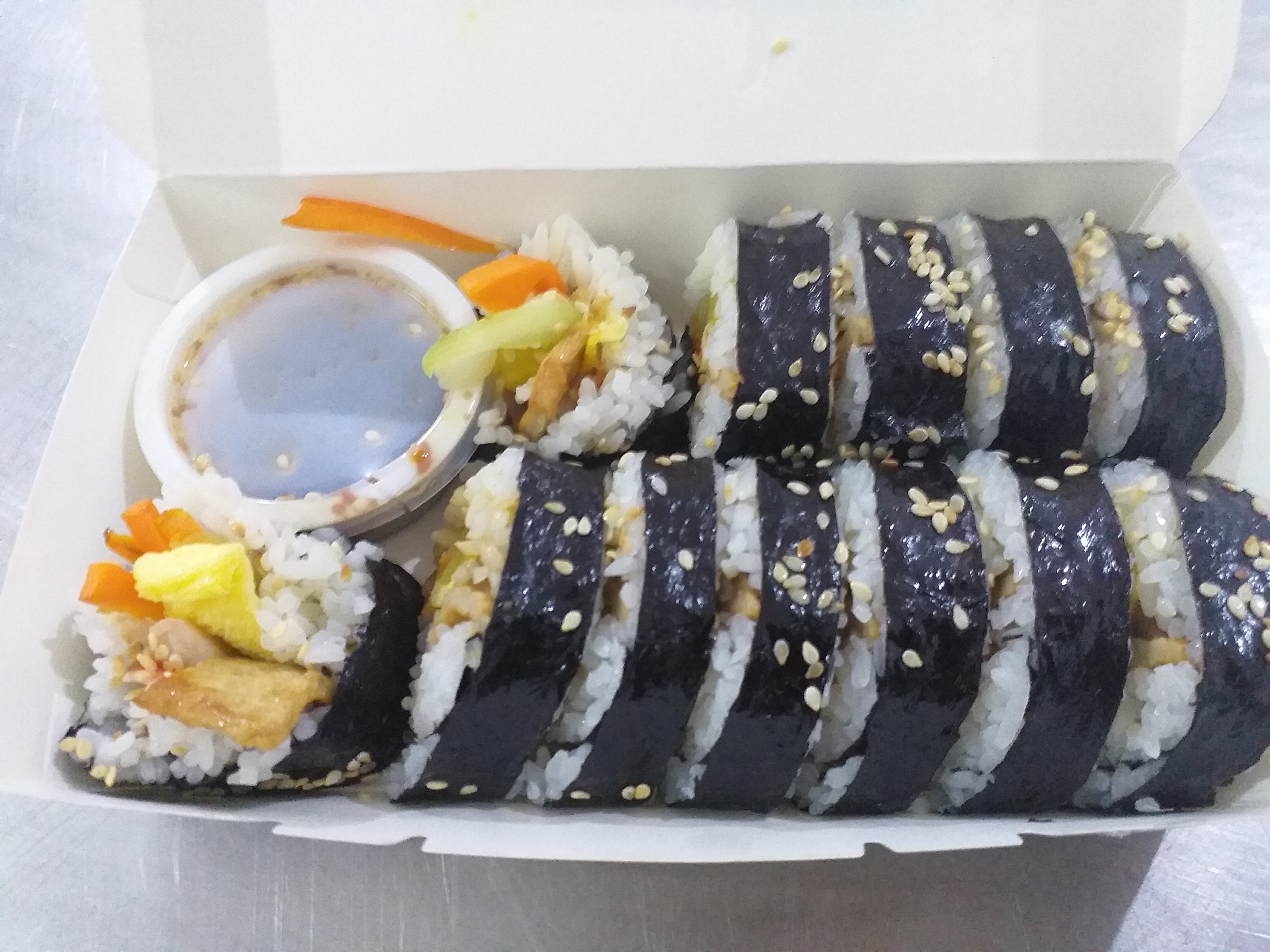 Today my brother and his wife started their part time business, they are selling homemade foods on their facebook friends online.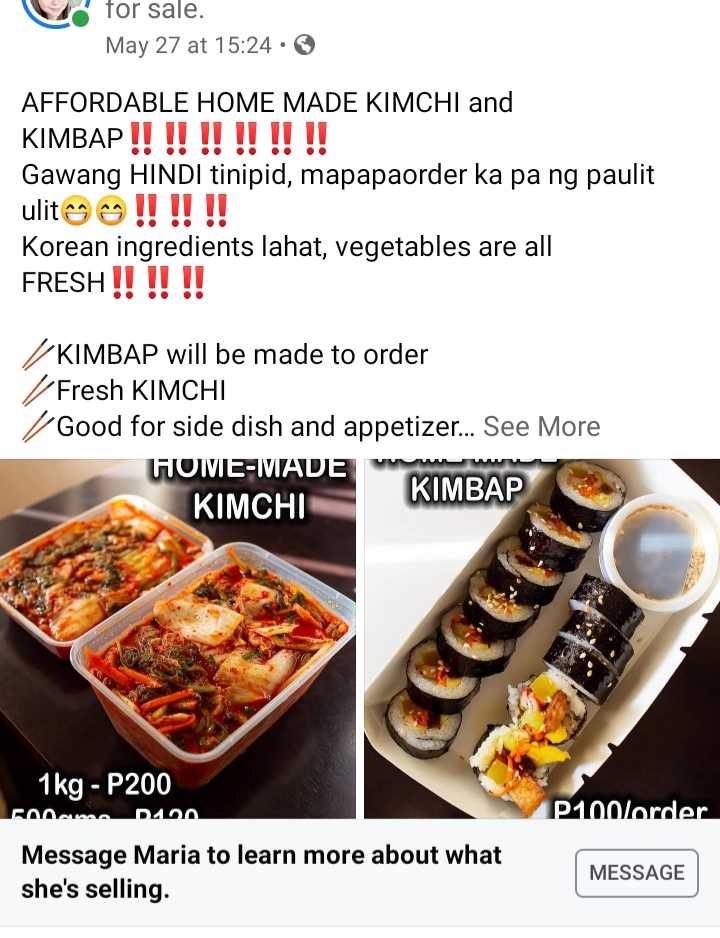 and it happen that I saw this post from my brother's wife selling kimchi for less than 4usd per 1kg and kimbap for 2usd per pack.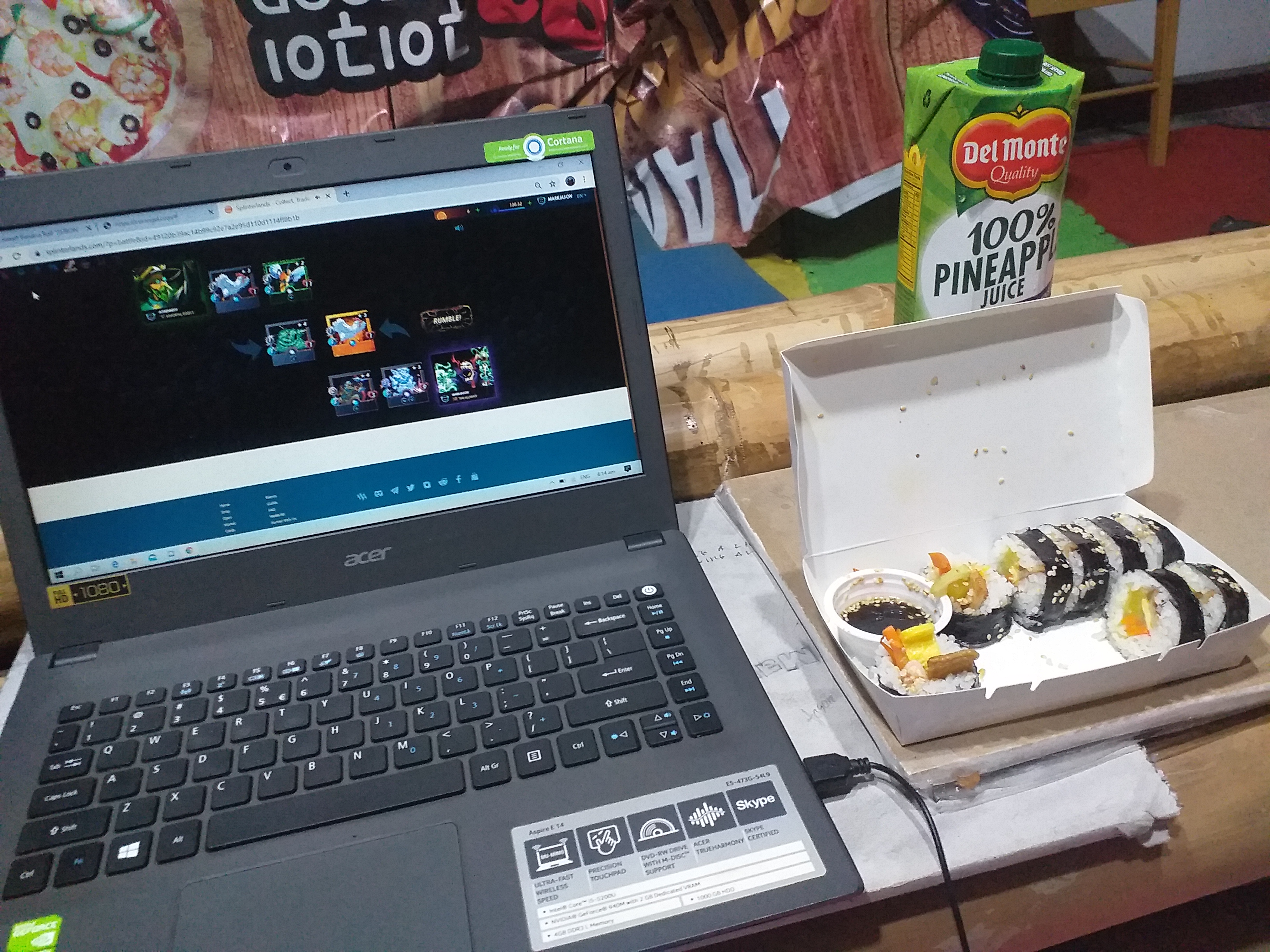 After seeing that post I message my brother rightaway and I order 1 pack of kimbap for my snack for tonight. And look here I am eating kimbap while playing my favorite blockchain game #splinterlands lol.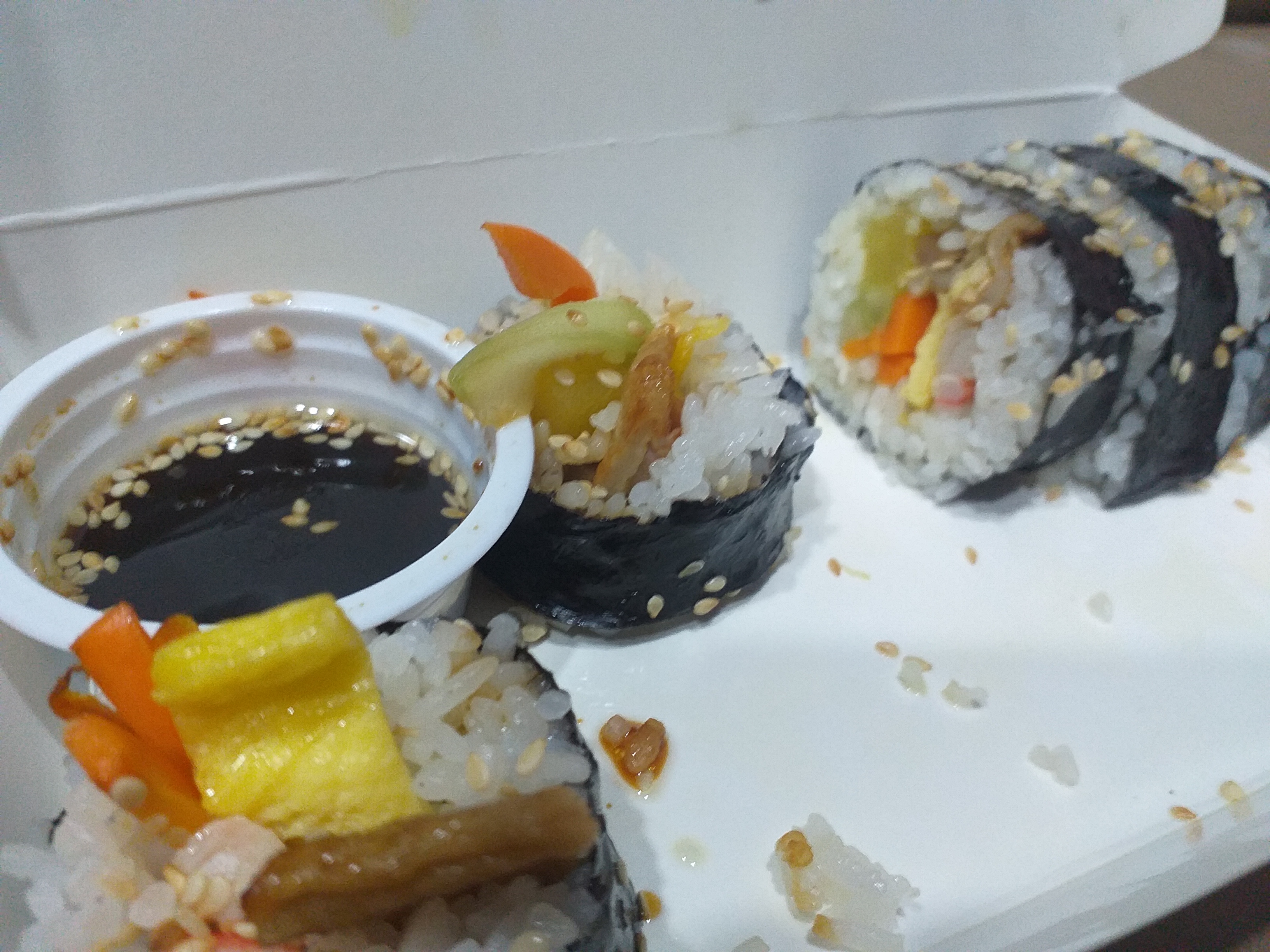 And after a few minutes of playing I ate more than half of these kimbap, I'm almost full LOL. By the way this kimbap is realy nice and the price is nice also because My mouth and stomach is really satisfied for the price of less than 2usd.