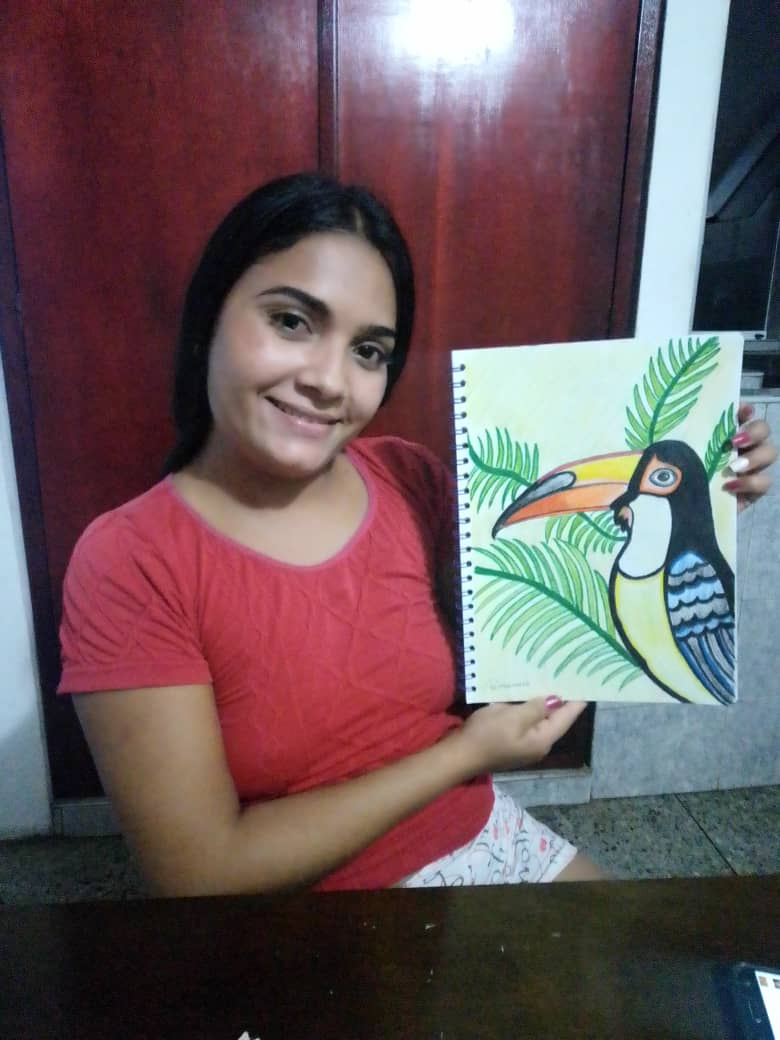 Hola gran cumunidad de hive, un gusto saludarles nuevamente.
Hermoso Tucan rodeado de hojas.
Hello great community of hive, a pleasure to greet you again.
Beautiful Toucan surrounded by leaves.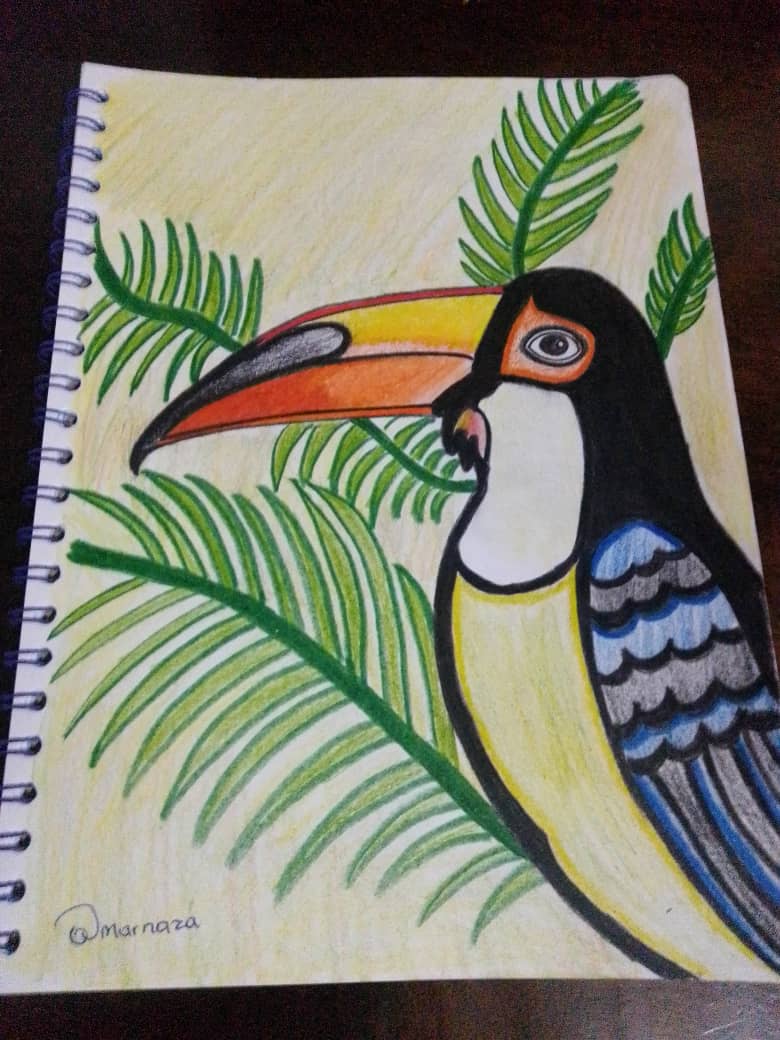 Materiales que use:
Materials you use:
-Lapiz de crayon para marcar
-Crayon verde
-Crayon Naranja
-Crayon Negro
-Crayon amarillo
-Crayon azul
-Block para dibujar
-Crayon pencil to mark
-Green crayon
-Orange Crayon
-Black Crayon
-Yellow crayon
-Blue crayon
-Block to draw
Principalmente dibuje con lapiz de crayon su pico y sus detalle, luego la parte completa del cuerpo, el area de los ojos detalladamente y sus alas y así mismo dibuje las hojas que estan a su alrededor
Mainly draw with a crayon pencil its beak and its details, then the complete part of the body, the area of ​​the eyes in detail and its wings and also draw the leaves that are around it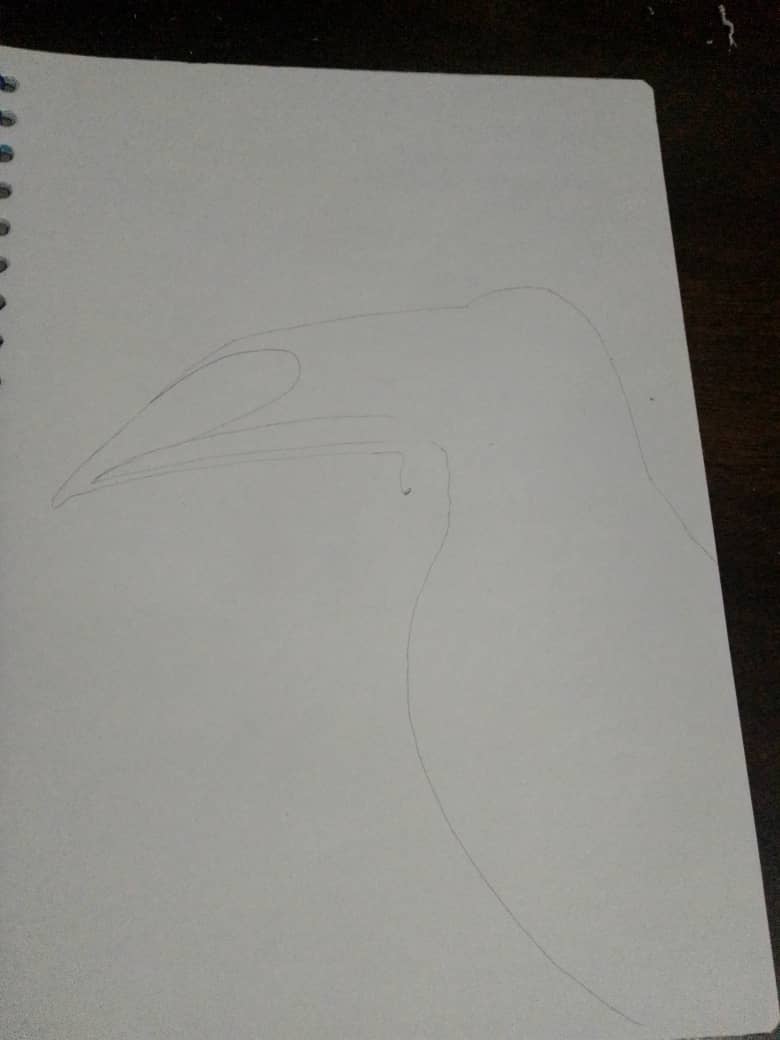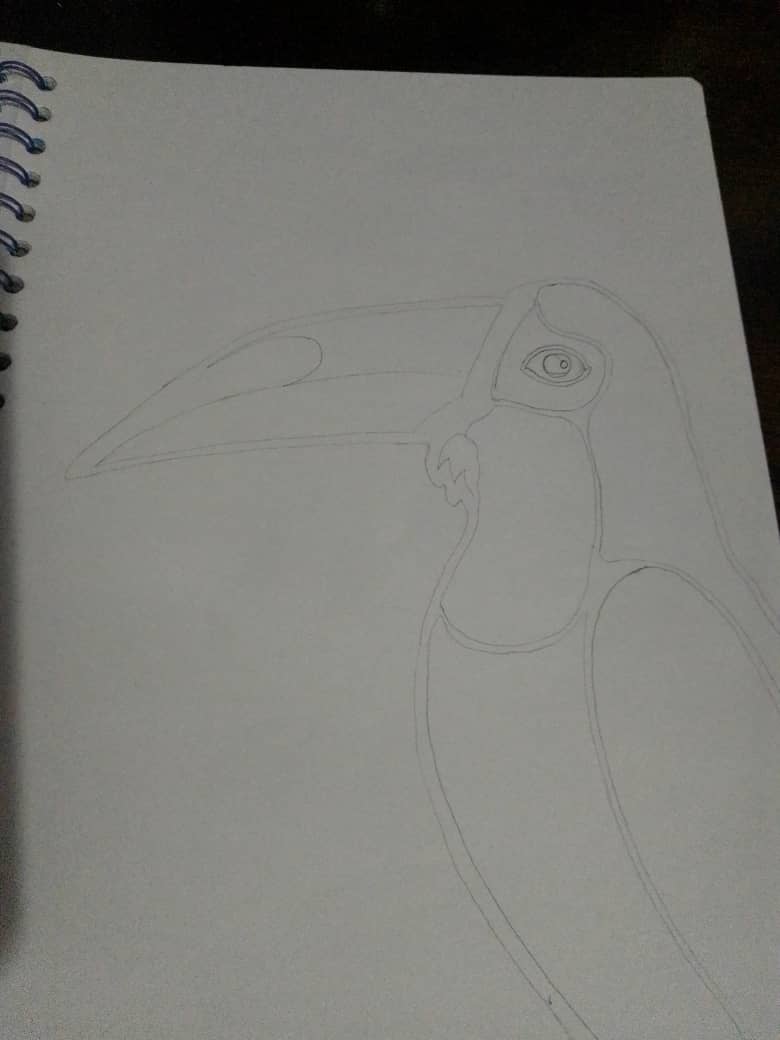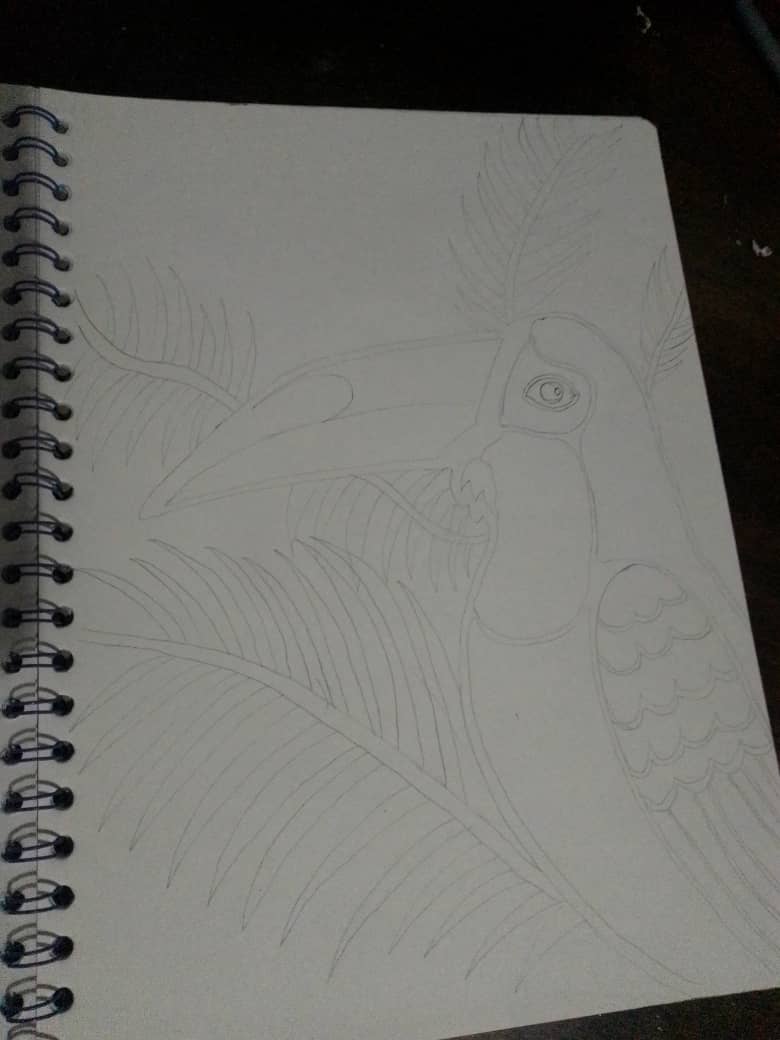 Marque las lineas de mi dibujo con el crayon de color negro.
Marked the lines of my drawing with the black crayon.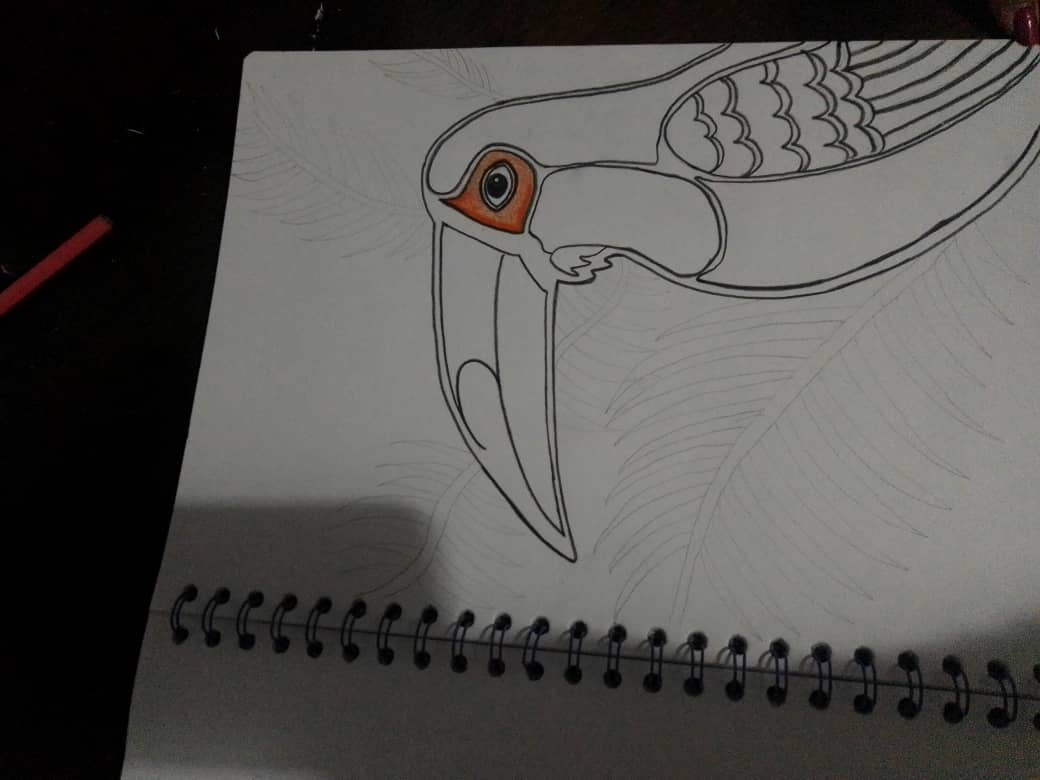 Aplique color naranja en la zona de sus ojos, luego use color naranja en la parte de los ojos y el pico.
Aplique color negro en la punta del pico tambien y amarillo, algunas partes los colores van bien marcados como tambien pueden ir colores palidos.
Apply orange color to the area of ​​your eyes, then use orange color to the part of the eyes and the beak.
Apply black color to the tip of the bill as well and yellow, some parts of the colors are well marked as well as pale colors.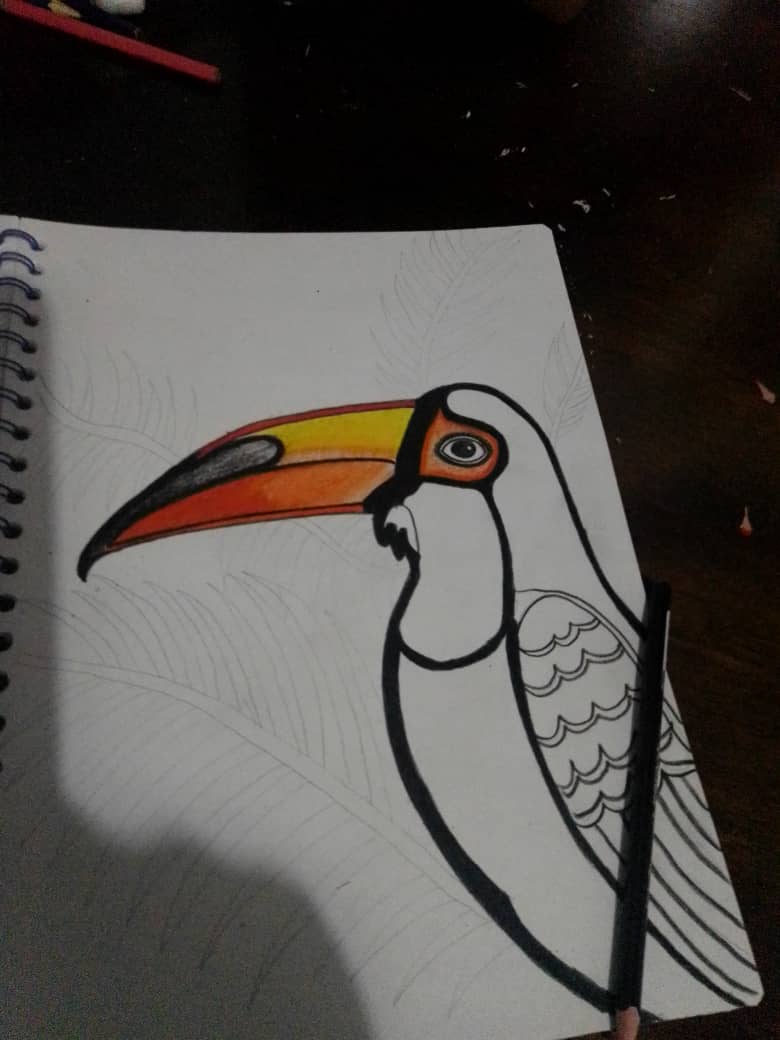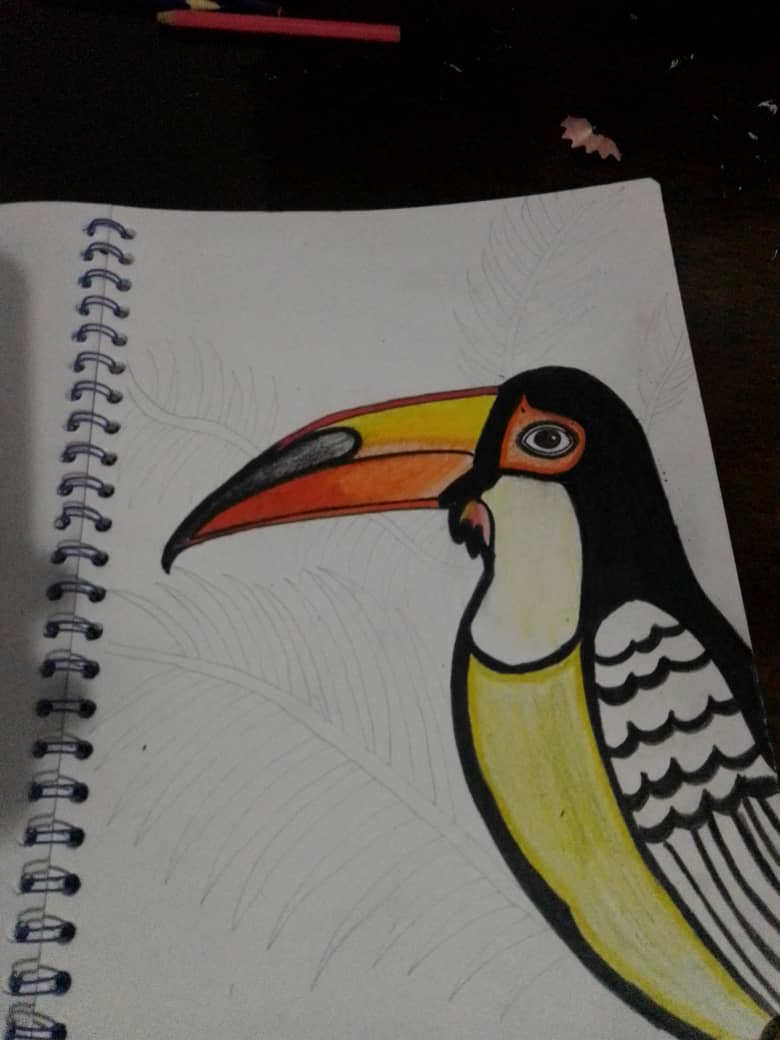 Use color amarillo y verde en el pecho y color negro en la parte de la cabeza y la espalda.
Su ala la pinte en color negro y azul (en algunos lados resalte el color azul)
Para finalizar mi dibujo marque bien las ojas con el color verde para que mi tucan Resalte con los colores.
Dibuje el fondo con amarillo naranja y verde
Wear yellow and green on the chest and black on the head and back.
Paint your wing in black and blue (on some sides highlight the color blue)
To finish my drawing, mark the eyes well with the green color so that my toucan stands out with the colors.
Draw the background with yellow, orange and green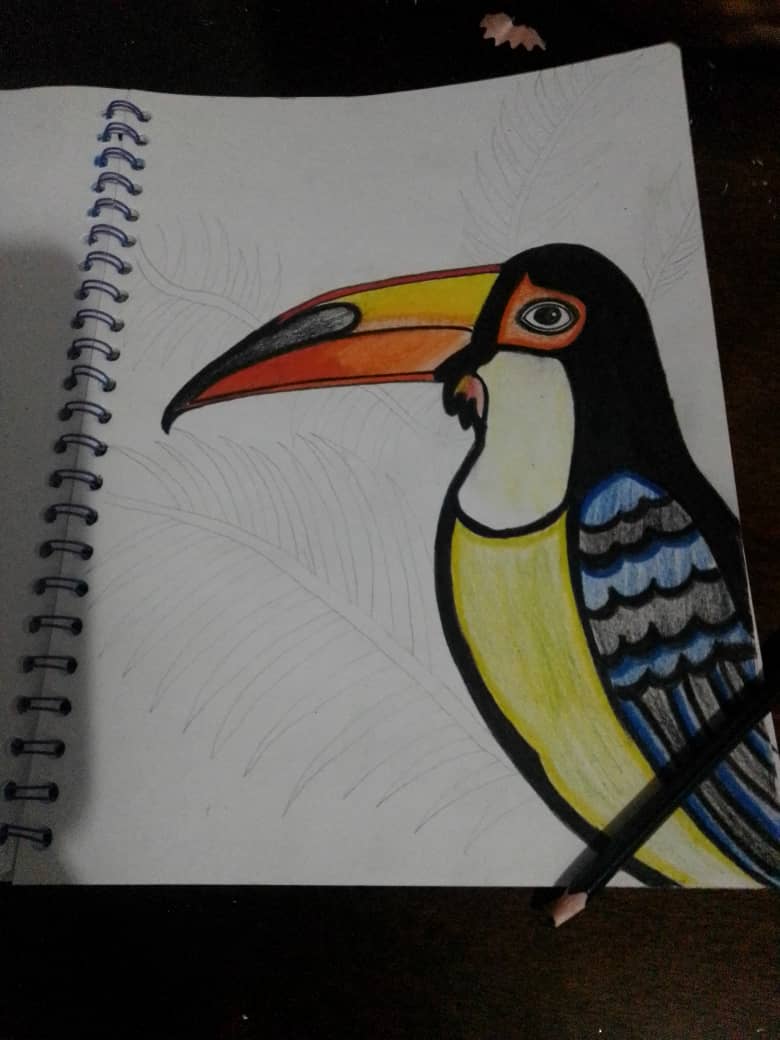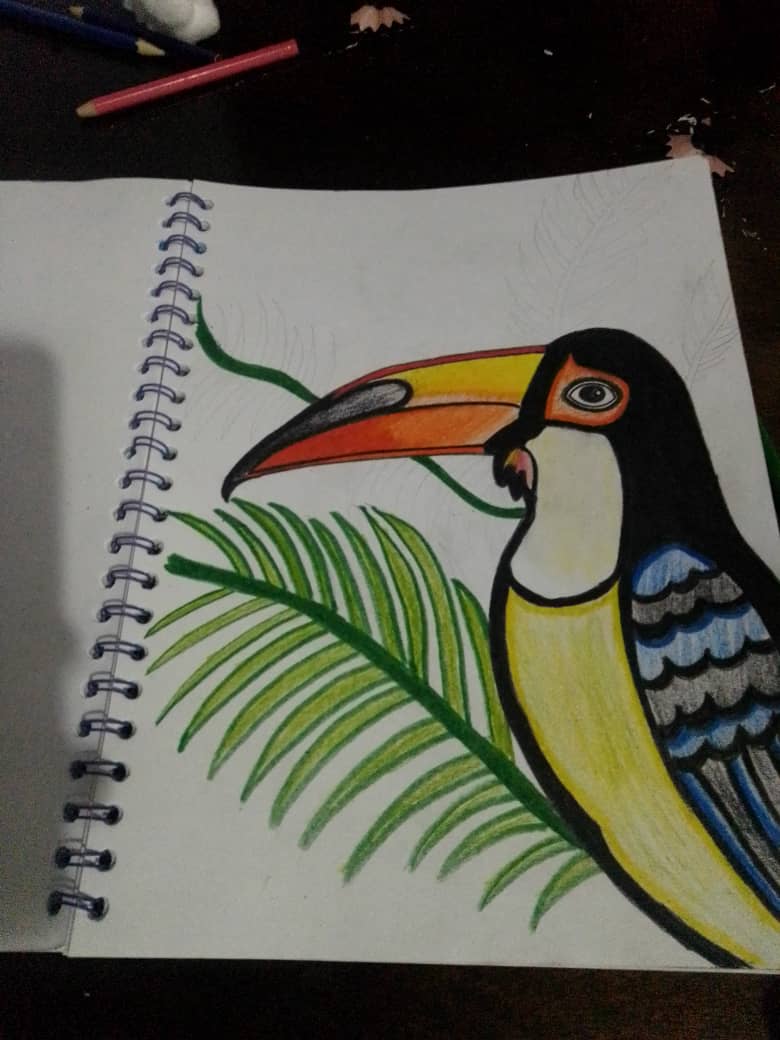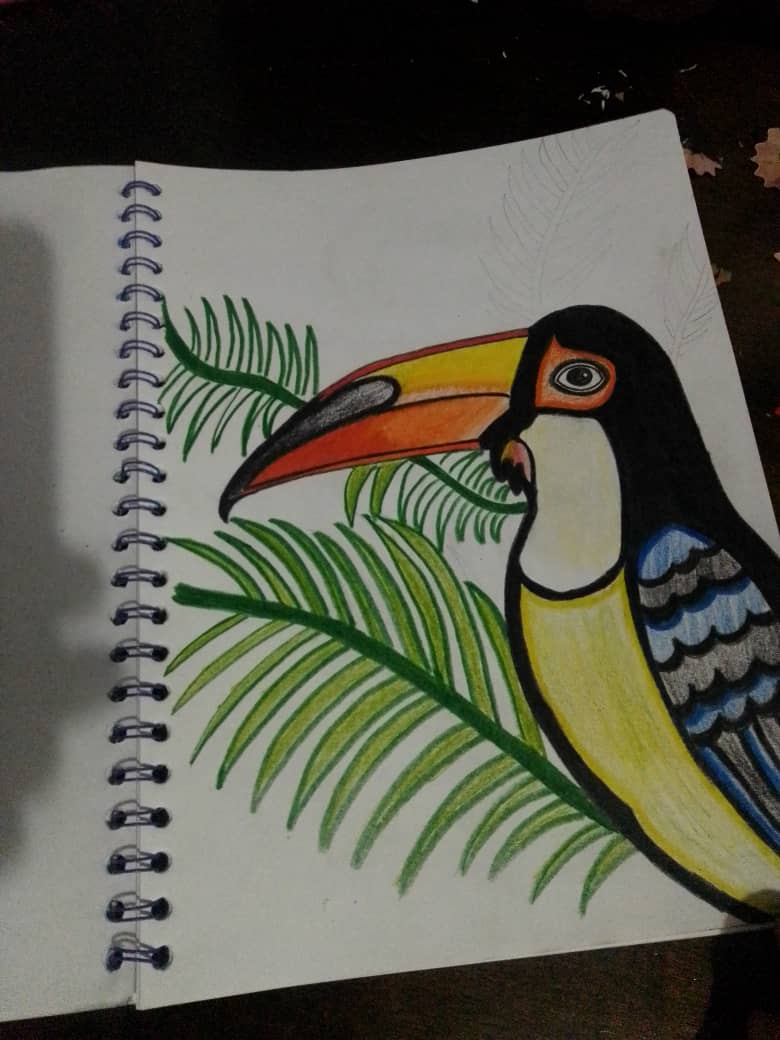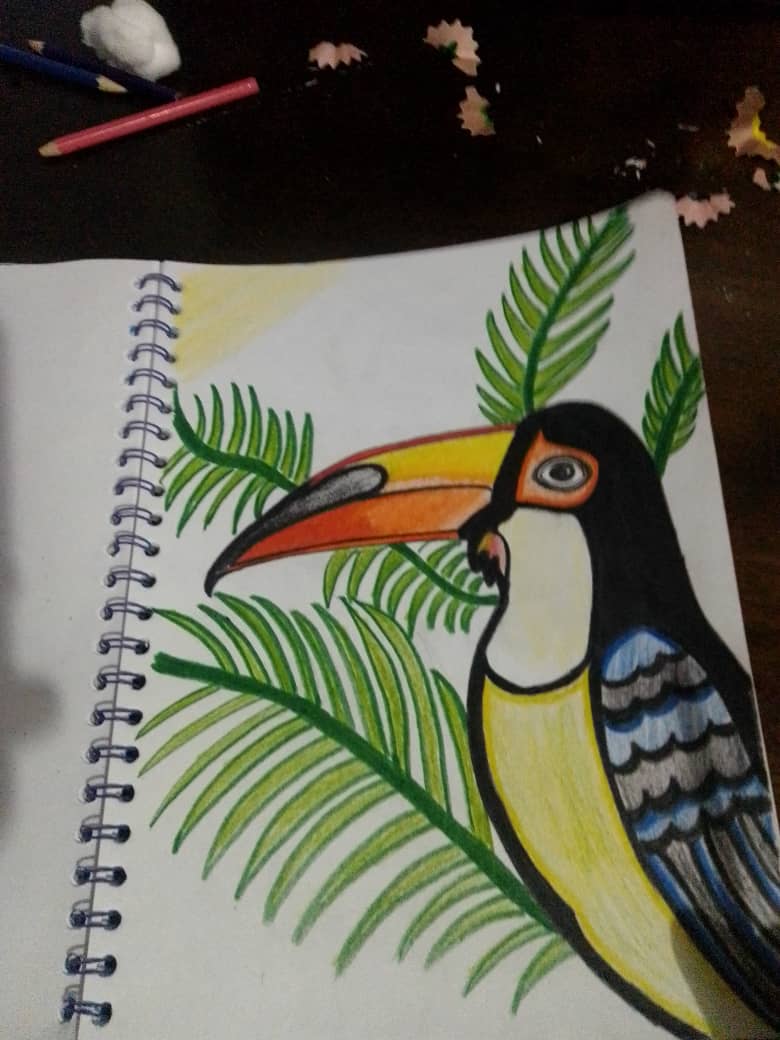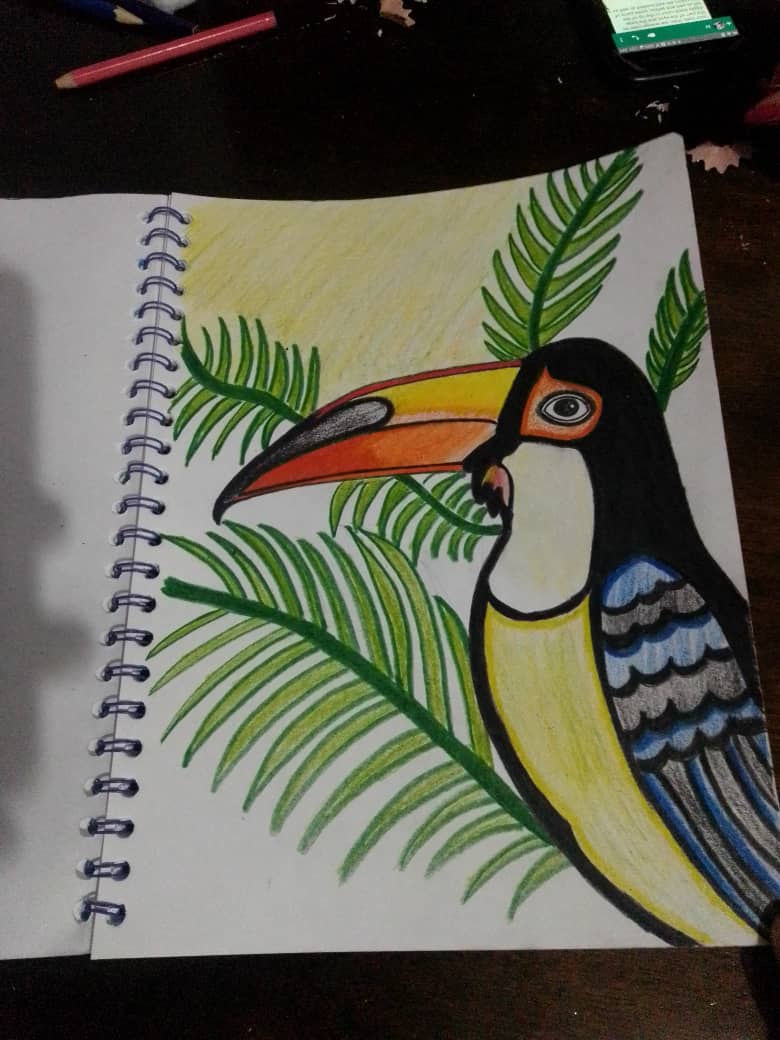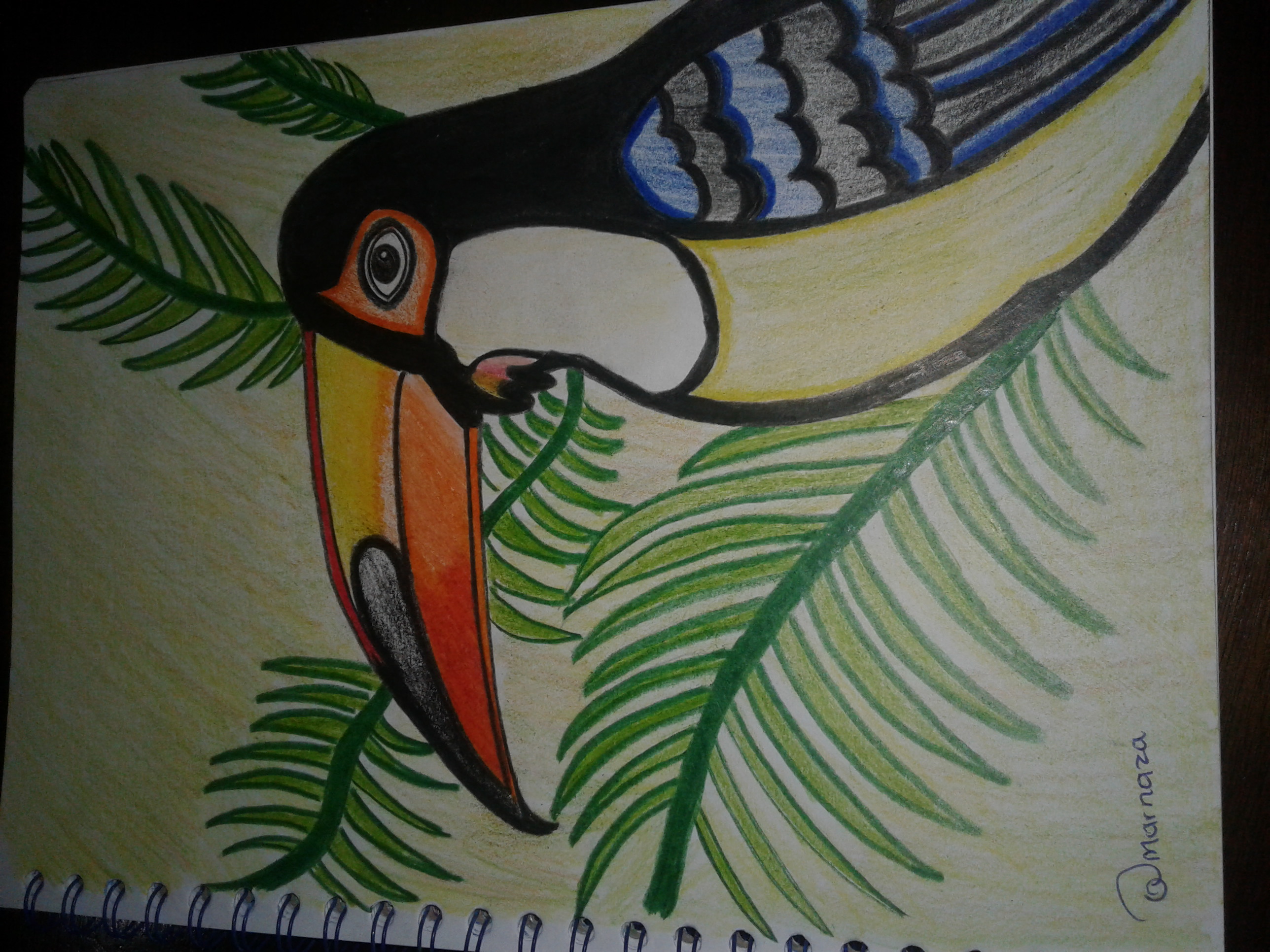 Gracias por tomarse un momento de su tiempo para leer mi post.
Thanks for taking a moment of your time to read my post.
Hasta la proxima...
Until next time...