Hello everyone! Greetings to you all.
Today, I want to show you my new art work. It's my entry for the daily drawing challenge day 13 with the theme "Rabbit". The work depic a rabbit on a grass with its eyes wide open and its ears extending upwards.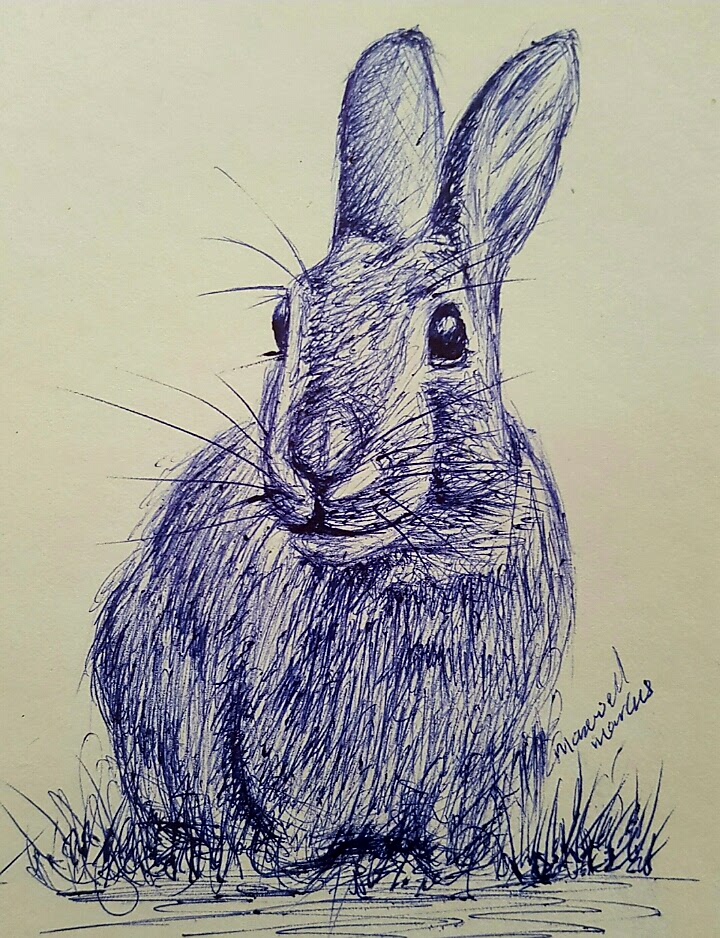 Rabbits are ground dwellers animals that live in the tropical forest, wetland as well as deserts. They are long eared mammals from the family of Leporidae.
These animals eyes are usually close when they are given birth to and with no fur. They gain sight after a gestation period of 30–31 days. Their preferred habitats composed of trees and shrubs - where they live in burrows dug into the soil.
This specie of rabbit is known as cottontail rabbit in the genus of Sylvilagus. Source
The work was done with a blue ballpoint pen on a cardboard paper. Below are my steps. I first sketched out its posture before adding shades to it.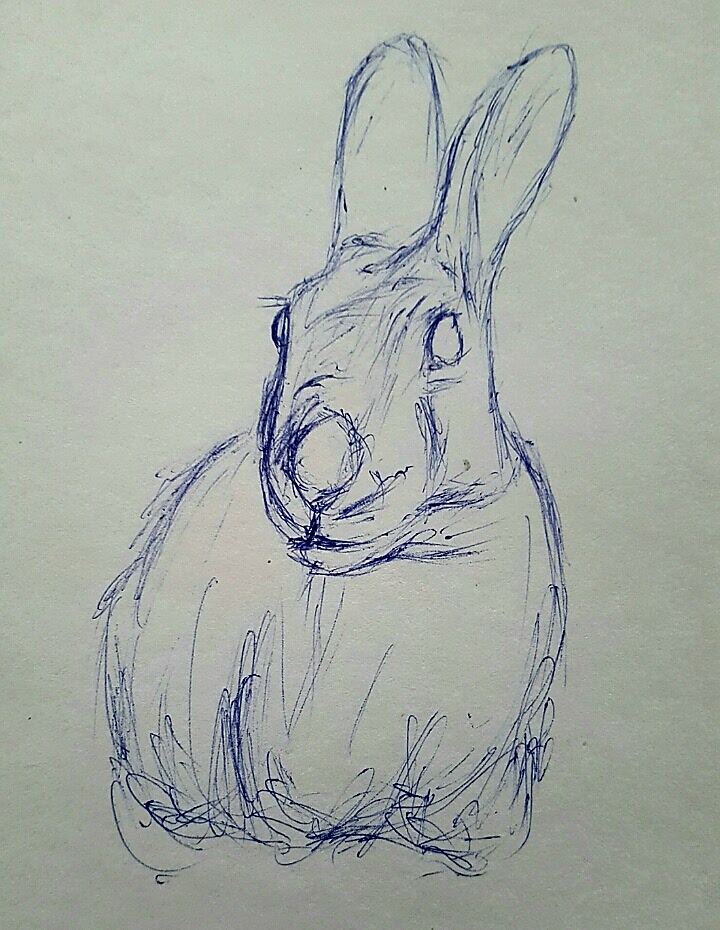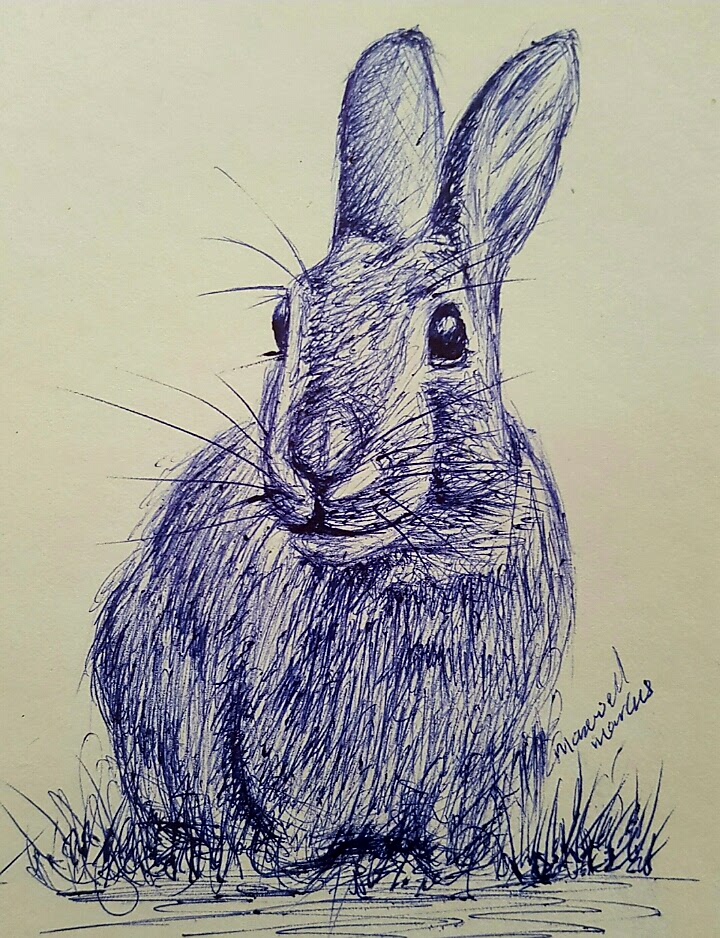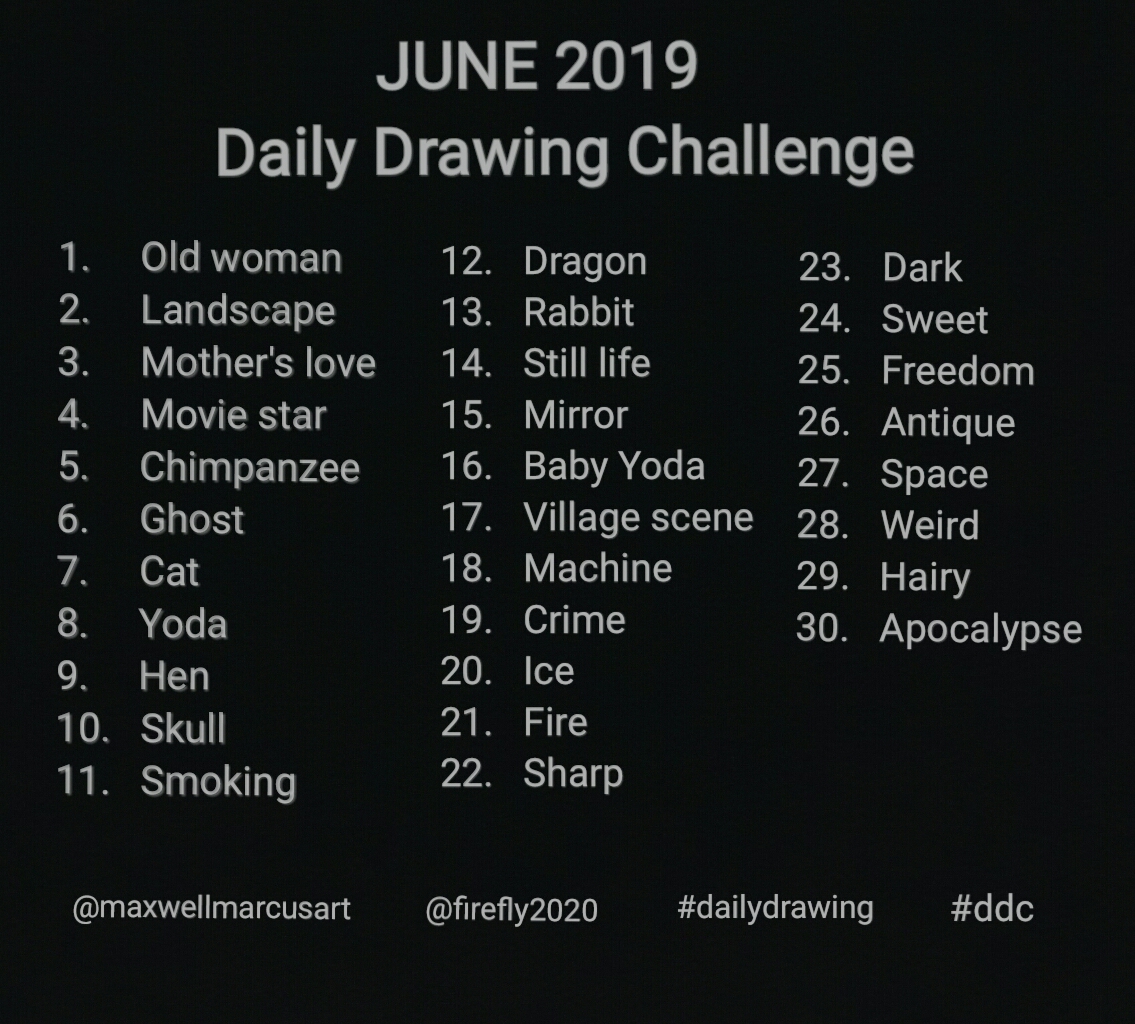 prompt for the challenge
Thank you.