Sometimes, I allow the direction of my strokes to be seen and sometimes, I blend them till they fade away. Sometimes, I draw with scattered strokes or scribble technique.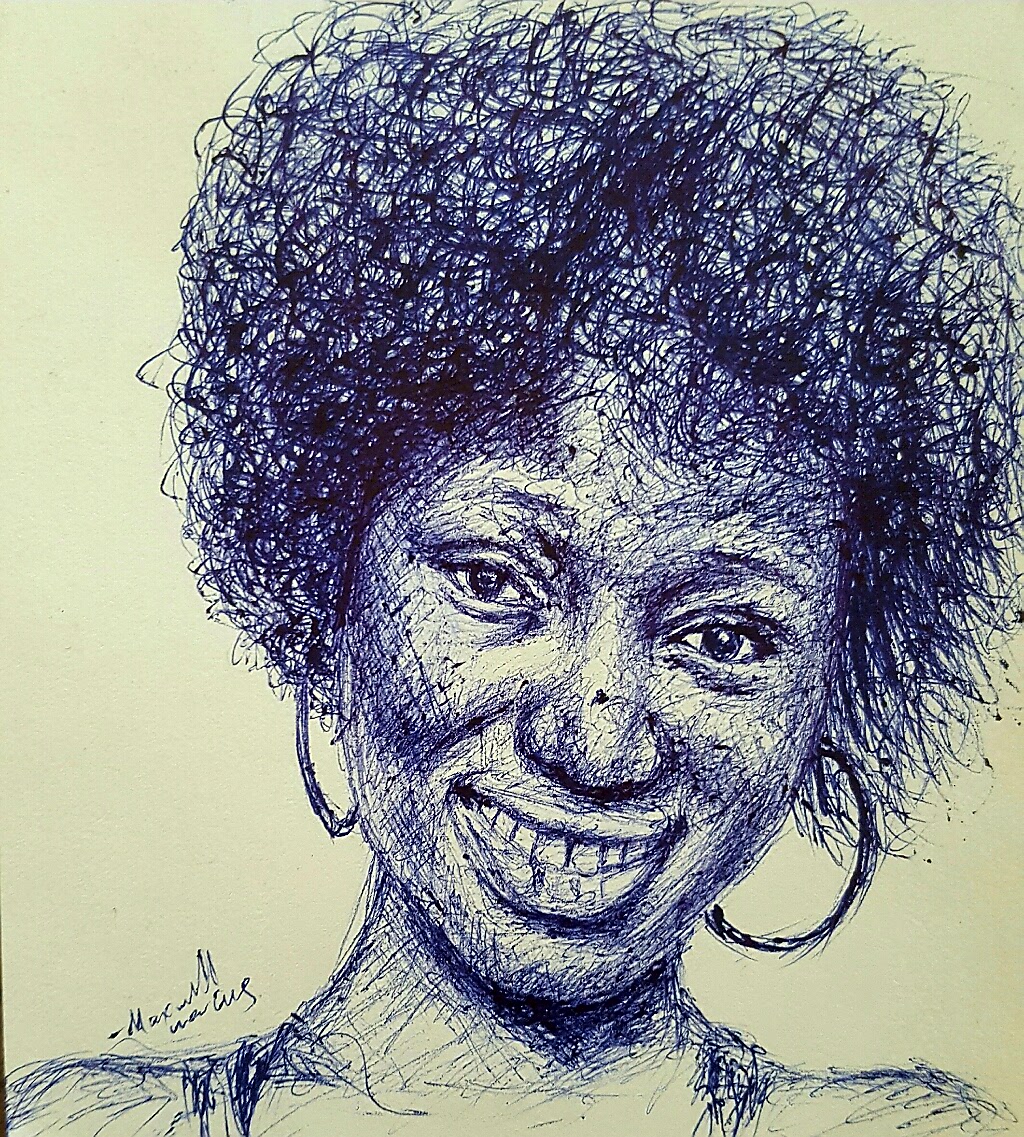 It all depends on the mood I am (how I feel) and how I want the work to look like or what I want to achieve.
Whichever way, what matters is to arrive at a particular goal - which is "RESULT"
Here, I used a combination of cross hatching and squiggles method to draw this lady with afro hairstyle. It gave rise to a different effect which is different from my usual and I still got my result.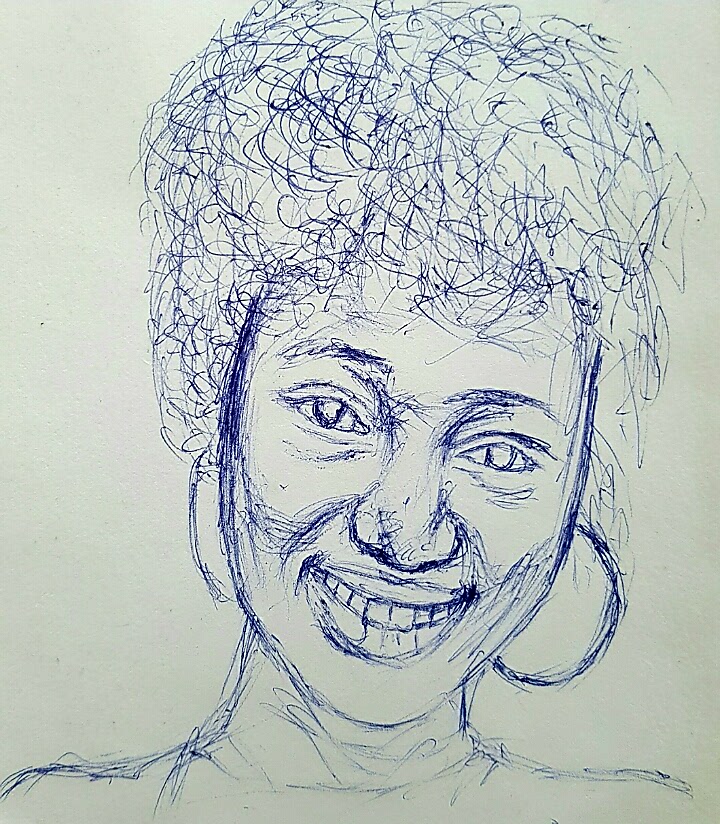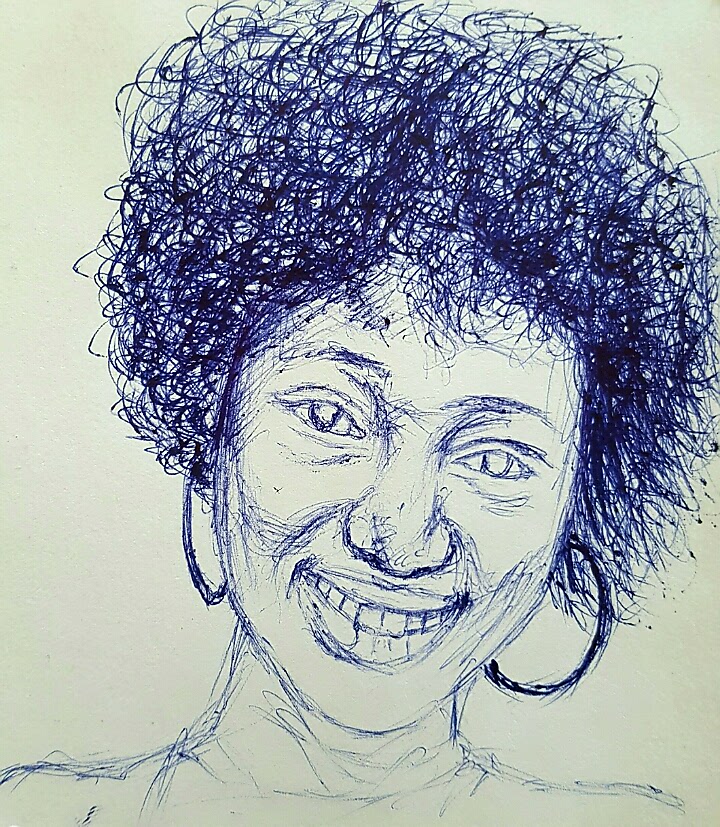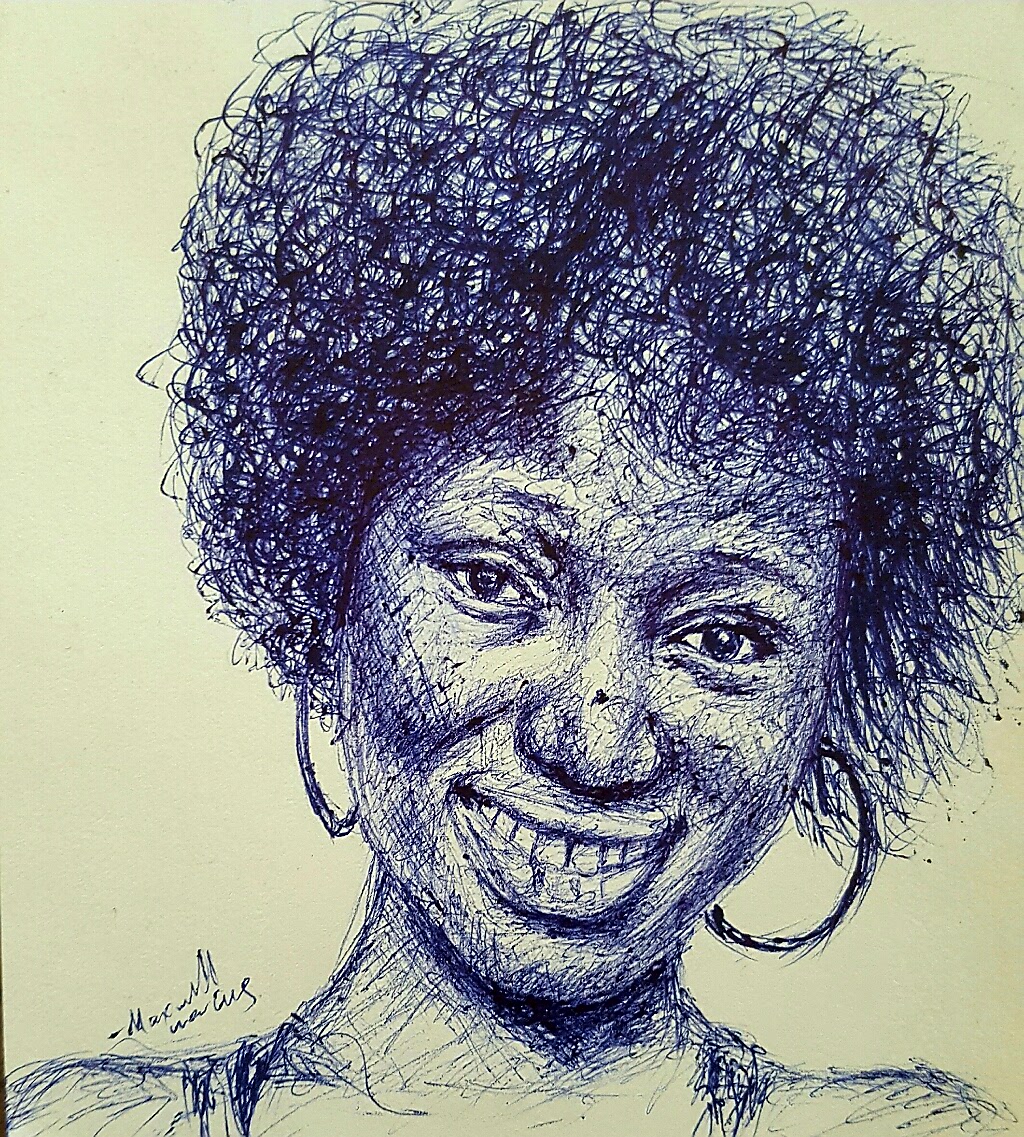 Hava a nice day.