El 24 de Diciembre juro que fue el día más triste que he vivido en años, la razón? No tener a mi familia completa en casa.
Yesterday was December 24th and I swear it is the saddest day I have experienced in years, the reason? Not having my whole family at home.
​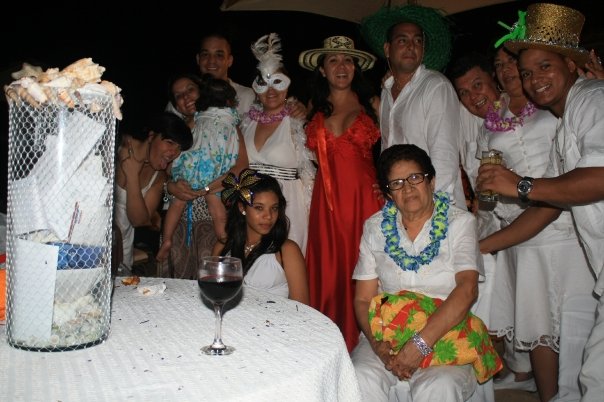 Hace muchos años prefería librarme de una reunión familiar, incluía cumpleaños, navidad y hasta año nuevo. Simplemente me daba igual y me iba a Cenar o Rumbear con "unas amigas" "Amigas" con las que hoy en día hoy ni siquiera hablo y mi familia emigró. Entonces es un gran lección de vida. Eso de aprovechar los momentos porque el tiempo no vuelve, no es juego. Es muy real y rompe el alma.
​
Many years ago I preferred to get away from a family gathering, it included birthdays, Christmas and even New Year's Eve. I just didn't care and I would go to dinner or a "Rumbear" with "some friends" "Amigas" with whom today I don't even talk to and my family emigrated. So it is a great life lesson. That to take advantage of the moments because time does not come back, is not a game. It is very real and it breaks the soul.
​
Mi hermana mayor está en Cartagena Colombia fue a buscar un mejor futuro para sus dos hermosas hijas. Ellas son unas niñas muy inteligentes y hermosas, estoy segura que les depara un gran futuro.
My older sister is in Cartagena Colombia to look for a better future for her two beautiful daughters. They are very smart and beautiful girls, I am sure they have a great future ahead of them.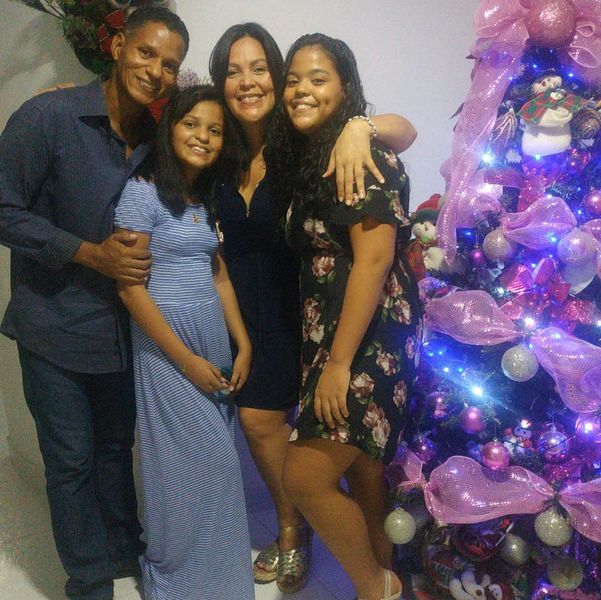 Mi segunda hermana se fue a Tampa, EEUU también tiene dos angelitos. Tiene mucho trabajo pero vive una "vida kardashian" cómo digo yo jaja.
My second sister went to Tampa, USA she also has two little angels. She has a lot of work but she lives a "kardashian life" as I say haha.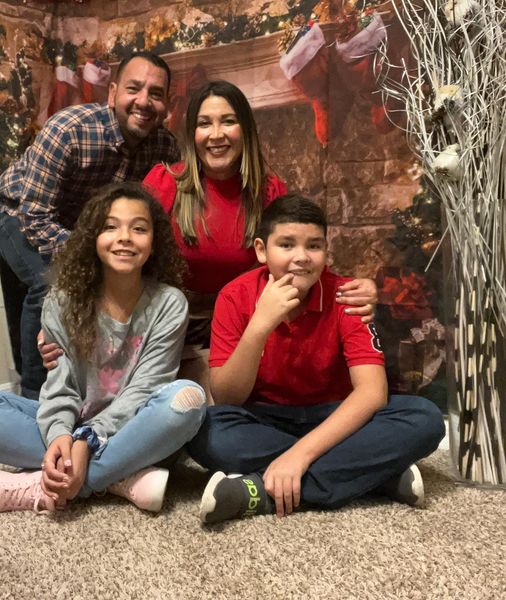 Sin embargo siempre pega, más en estás fechas no tenerlos cerca, ver crecer a las niñas desde lejos ha sido el peor golpe a mi corazón, porque me encantaría ser esa tía alcahueta, la que le cuentan todo, la que las ayuda, las que las lleve a las fiestas. Ojalá se cumpla mi sueño y pueda en un futuro volver a unirnos todos, mientras tanto nos amamos desde la distancia.
However, it always hurts, especially at this time of the year not having them close, watching the girls grow up from far away has been the worst blow to my heart, because I would love to be that procurer aunt, the one who tells her everything, the one who helps them, the one who takes them to parties. Hopefully my dream will come true and in the future I can bring us all together again, in the meantime we love each other from afar.
¡Los extraño familia!
I miss you family