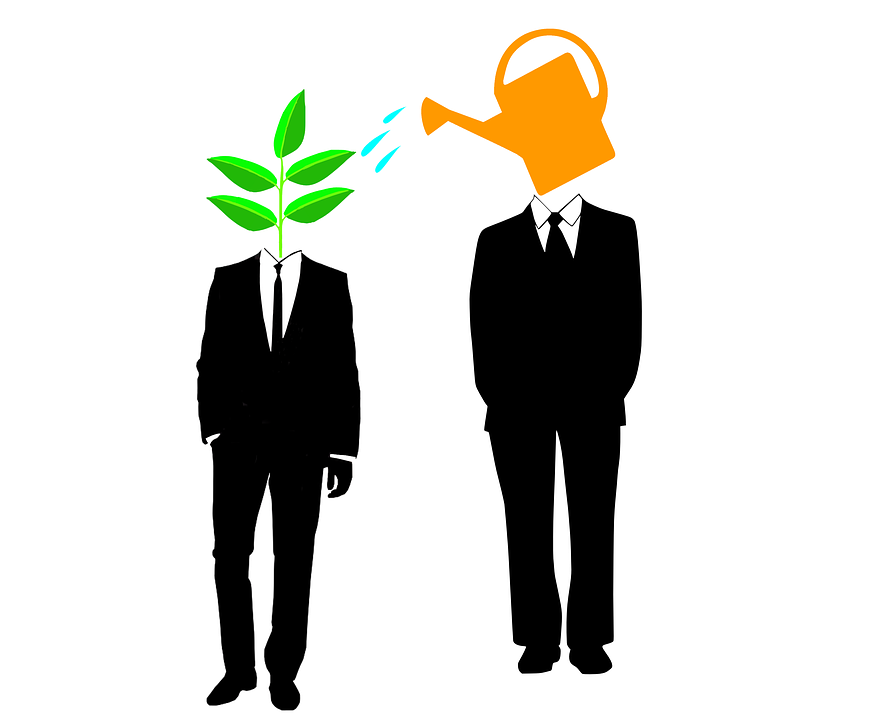 Mentoree and Mentor



Hi hivers! I'm here to share a recent event in my life that totally made my day, my week and probably my whole month! Lol. It happened on Sunday 28th June, 2020; a date for me to remember and cherish for the rest of my life. I feel like I have just be let out of my cocoon like a young butterfly and I am ready to take my first flight with my beautifully colored wings.
P.S: Take your time to read through and see if you will be interested in joining a coaching platform to help you actualize your dreams

On this very day, my favorite uncle after reading my article here on hive titled "Plants that Save Lives" which I posted some days ago decided he'd link me up with a friend of his, a man I'll introduce later on in this article. He sent me the man's contact and I still had no idea who I was about to talk to. But I went ahead and sent him a message which he promptly replied. The first thing he said to me after we had exchanged pleasantries was; "What do you want me to do for you"?

Soon as I received the message I had to take a pause and at that moment, I decided to do a Google search on the name; AYO AROWOLO. Dear Hivers, my jaws fell agape and every atom of sleep immediately cleared from my then tired eyes!. I'd like to state that this was around 1 or 2 am Sunday morning!

After checking out a few pages, I immediately knew what my reply to his question would be ;) . I simply told him of the little experience I had as a Content writer with a few links to my posts on hive communities. I further told him I was looking to build on my writing skills and I wouldn't mind having him as a Mentor since he definitely was a big shot in the financial world.

His reply was absolutely mind blowing and I was so humbled to see him give consent to my request. Funny thing is he got straight to business and gave me my first Assignment as a Mentoree! Speaks volume I must say!

The Assignment is centered on the topic of this article and it goes thus in his words;
First assignment:
Google my name and generate an intelligent synthesis of all to produce my profile based on your findings.
Trust me guys!, As an enthusiastic Mentoree, I got straight to work on the assignment and I am here to share with us all my bit of Ayo Arowolo's Profile
The question remains: WHO IS AYO AROWOLO?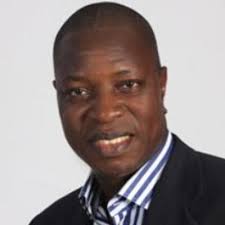 Ayoola Arowolo (image sourced from owner)



Ayo Arowolo is a rare gem amongst Nigerians and Africa as a continent. He is one of the top Media Personality in Nigeria. With over 29 years of experience working with leading Media houses in Nigeria, such as the Concord Group, the Guardian Group, The News group and The Thisday Group. He is definitely a personality that every writer and journalist can look up to.

While he worked with these reputable groups, he served in various posts which include serving; as a Financial Reporter, an editor and to crown it all, he is the current CEO/Managing Editor of a reputable newspaper; Financial Standard( a dream he nurtured from the start to where it currently stands as the top Financial Newspaper.
In particular, his column; ''Moneywise in the Financial Standard'' was well read all around the country!

He is known to be quite talented with a level of reasoning that is out of the ordinary! He bagged a REUTERS AWARD in 1999 for his exceptional ability to simplify business and financial reports. And in 2006, he became an alumnus of THE US-SPONSORED INTERNATIONAL VISITORS' PROGRAMME.

He is well-travelled and connected with the whales in the financial ocean of Wealth and the Media industry! He has helped to coordinate media briefings for big Corporate organizations and top Government officials such as the former Chairman of Inland Revenue Service (FIRS).

Ayo Arowolo has also contributed immensely to grooming a vibrant generation of young Entrepreneurs by organizing Finance Seminars for the youth and corporate organizations in several states across Nigeria.

One of such is the 2016 LABAF Publishers Forum Event that took place on November 10, 2016 at City Hall, Catholic Missions Street, Lagos Island. Ayo Arowolo served as a Panel Member here. In case you want to know more about the forum stated here and the event, you can click here

It is worthy to mention that Ayo Arowolo is undeniably Nigeria's No.1 personal Finance coach who kickstarted a brand new industry termed 'Personal Finance' in Nigeria which has gone beyond something I can explain in this particular post. Lol!
He is a certified Digital Marketer/Publisher and an Instant Wealth Consultant who specializes in coaching individuals/organizations on PROVEN STRATEGIES for turning their brands into enduring Wealth. Over the years he has been working with "Wealthmasters" to prove and emphasize that wealth created by THE BOOK (i.e. Bible Principles) is the only enduring way to achieve Real Wealth. His strategies have produced huge and exciting results for many indivuals and organizations!

I was blown away and I had to take my hats off for this exceptional gem after I read a number of posts that had to do with his national bestsellers. They seem to be extracts since I don't have copies of these books myself (I crave to have them already..oh my!). But the three bestsellers are titled: Millionaires' Capsules, The Billionaire's Capsules and Fire Your Share Analyst!
I decided to share the link to the eye opening posts and some key points mentioned in them for us all. I hope they will serve enough as enticement for you to check this incredible man out!
Please go through them in the order I have arranged them in this article to get a better understanding and insight into the mind of this genius :)

In this post, he actually recommended FOUR amazingly rich books as listed below. These books are for anyone who is ready to make a bold move towards achieving their ambitions and dreams. I must say this article is a must read for all hivers and anyone out there! You can thank me later guys!
1. Think and Grow Rich by Napoleon Hill;
2. The Richest Man in Babylon by George Clarson;
3. Rich Dad by Robert Kiyosaki and
4. The Dream Seed ( audio and book) by Mike Murdock.
This is obviously a continuation to the post above and he gave away some keypoints as seen below that are worth sharing with all prospective billionaires here on hive! The post is centered on what NETWORTH means!
• Set a day aside with your spouse to take inventory of every asset you have in your possession.
• Take inventory of all the things that do not belong to you. It could be an item you bought by hire purchase
• Take the value of each class of assets
• Subtract the value of what you owe to a third party from the value of what you own.
• What is left is your net worth. How much are you worth now?
• Make a new commitment to increase your net worth on a continuous basis.
In this post, he discussed the thin line between dreams and reality plus how to get our minds in the right place while we seek for wealth! Reading through will absolutely blow your mind guys!
Here I got to have a better understanding of how wealth and the spiritual realm are connected. Be sure to check it out guys! He gave a number of keypoints which can be seen below:
• Take some time off to really discover what you are passionate about or great at doing.
• Identify who is likely to benefit from that passion if you decide to turn it into business.
• Develop a vision around that passion that would help you accomplish your life goals.
• Spend quality time everyday in quietness so that you can tap into the unseen realm
• Document every inspiration that comes to you from such an exercise and make it part of your plan..

Moving on, as an additional effort in giving back to the community, Ayo Arowolo has also mentored a number of amazingly sound Entrepreneurs and writers out there; I ultimately look forward to becoming a member of this club soonest! Lol! However, below a link to book published by a mentoree of his;
How to discover a good business idea
How to discover your God-given passion
How to raise finance for your business
And a number of many other interesting facts you may want to check out guys.
The book contains practical steps which the author used to negotiate himself successfully out of paid employment and build a thriving business. He claims that if we can follow the steps carefully with an open mind, we will be in charge of your destiny.
Trust me, it is worth reading!

Still on books, Ayo Arowolo has been mentioned in another book of interest titled:
This book talks about an "era of journalistic daring and partisanship on the side of democracy, justice and equity". It discusses how TheNEWS Media and crew alongside other pro-democracy journalists stood strong against Fascim practiced by then Military head of States. Of which **Ayo Arowolo is one of the people who were on the front lines as he was able to impact the society with his focus on stocks market when it was only just gaining some ground in Nigeria as a country!
Be sure to check the book out and be wowed guys! I assure you you will get to see how "guerrilla journalism" in Nigeria helped to defeat martial fascism plus a couple of other things!
LIFE LESSONS Interviews AND AA's Coaching Platform

To cap it all, Apart from him being a seasoned financial journalist with over 31 years of practice, Ayo Arowolo currently runs a series of Interviews with prominent personalitites in Nigeria such as Jabez Dayo Lawuyi; The Chief Executive Officer (CEO) of Dunlop Plc, (a Nigerian tyre manufacturing firm), and he has tagged these series of interviews: LIFE LESSONS. You can access these interviews by clicking on this link. The articles involved here are priceless guys so ensure you check them out also!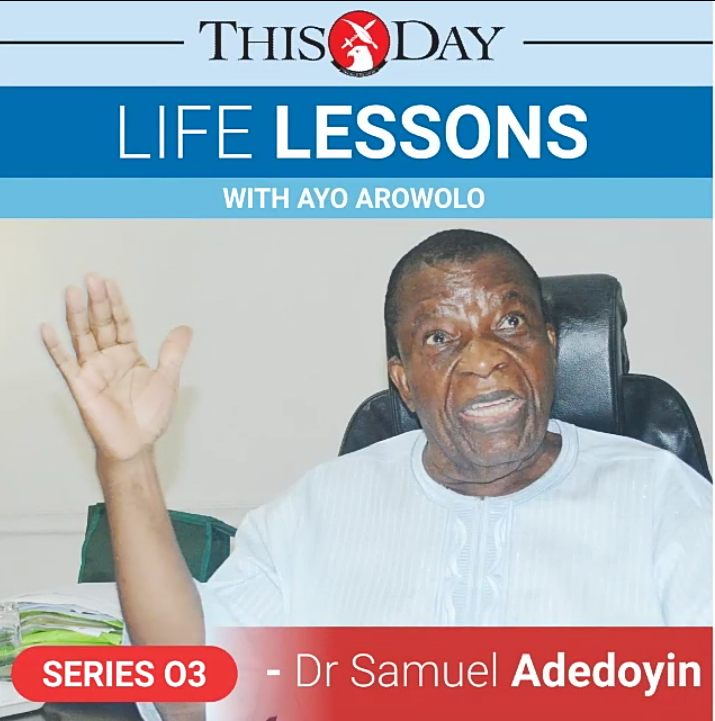 image sourced from Phone Gallery
He has conducted over 50 of such interviews and he shares each session of his interviews with these successful people on his Coaching Platform known as "AA's Coaching Programme". The Coaching platform is a closed group on Whatsapp that is totally free and open to 256 carefully selected youths.

The platform is intended to allow Ayo Arowolo and all his successful friends and mentors to actually mentor and coach young talented youths on how to discover their purpose; turn the purpose into passion; turn brands into cash and help guide them towards living a purpose driven Life where they can be used by God!

As a bonus, he creates time to meet with the mentorees online twice a month where he will share personal experiences with them and also take their questions. In addition, the beautiful thing is that the only requirement needed to become a member of this privileged group is simply GOOD CHARACTER!

Fellow hivers, with what I have shared so far, I am sure anyone who read through will be inspired to join me on this journey I have now decided to embark on!

I believe that with the right guidance from my newly discovered Mentor and the grace of God Almighty plus his many connections, I definitely will blossom. And I can officially tell myself and any other person that will be interested in joining the Coaching Sessions that "You are welcome into the real world where we get to know the who is who in all wheels of life, learn from their experiences and become the best version possible of ourselves in the nearest future".

I know the path to thread will not be an easy one as it will require a lot of sacrifices, determination and perseverance. I have made my mind up to give the coaching platform all I've got and make the very best out of it!

Any serious minded hiver who may be interested in joining the coaching platform should feel free to contact me by clicking here

I will put a stop to my article here guys! If you read up till this point, then you definitely have the potentials needed to join, so be sure to drop your comments, suggestions and views and also indicate your interest if you want to join AA's Coaching Platform and realize all your dreams come to pass!

If you enjoyed this post, you can FOLLOW ME for awesome articles on a diverse range of topics guys!

AS COMPOSED BY QUE