Hello Hivers, today I created this awesome Hive Animated GIF to promote Hive on Social Media. Its free for reuse by every Hiver. Hive is the best cryptocurrency ecosystem and the world should know that. I'm gonna show you guys the process of how I created this awesome Hive Animation. Without wasting any more time, let's take a look at the amazing animated Hive GIF.
---

---
How I Created This Awesome Animation
I used Adobe After Effects to design and animate this animation. I didn't use any plugins to create this animation. Let's now just straight into the process of creating this animation.
---
First, I opened my Adobe After Effects and created a new composition. I set the time for 10 seconds and used a black background.
---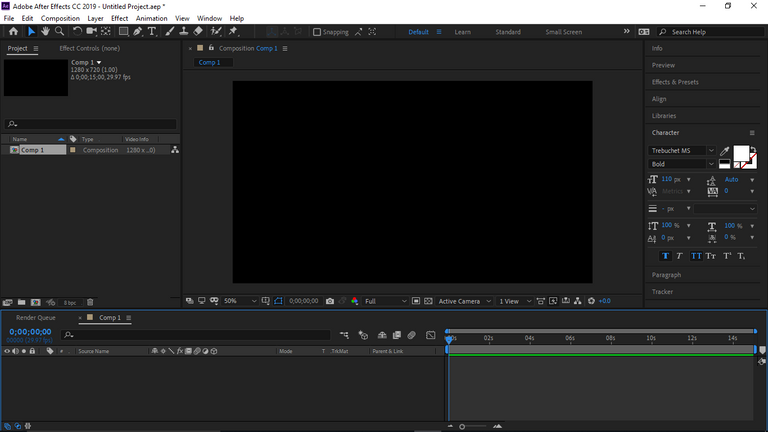 ---
Next, I created a solid layer and used a White background in order for the Hive Logo to look its best.
---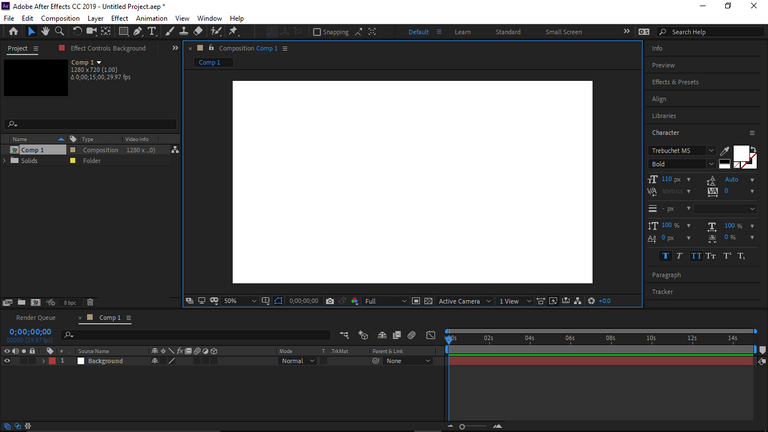 ---
Next, I imported the Hive Logo.
---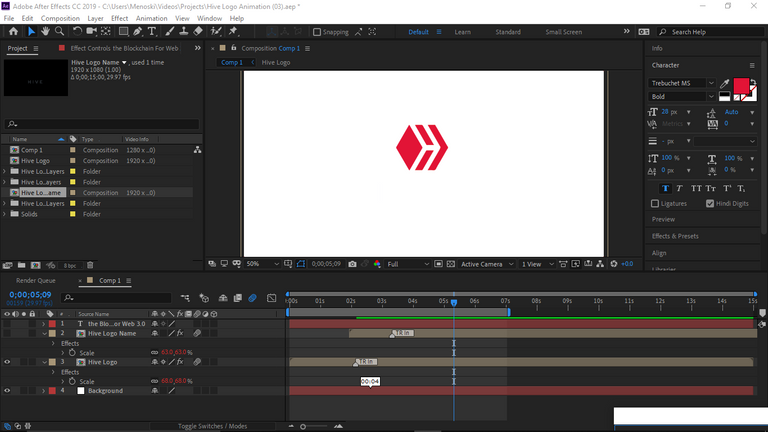 ---
Next, I added the 'Hive' text.
---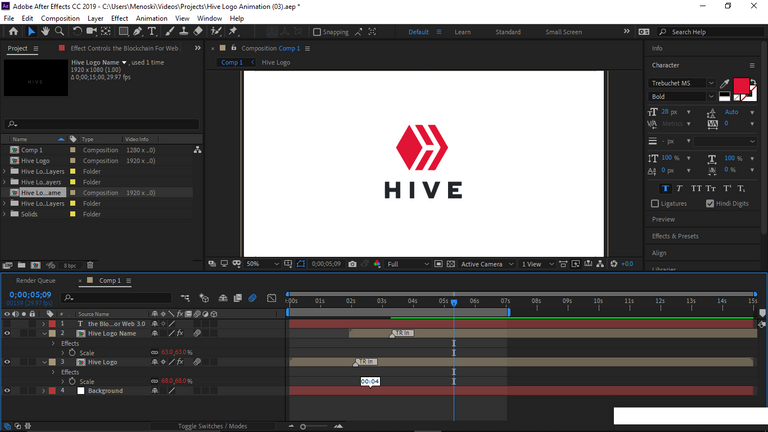 ---
Next, I added the 'The Blockchain For Web 3.0' text.
---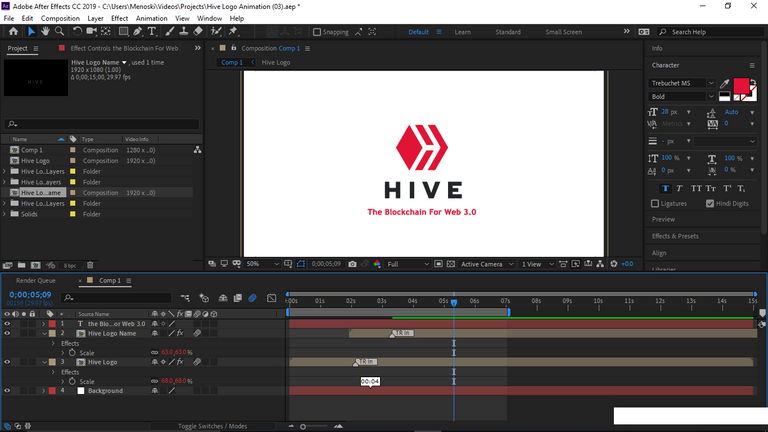 ---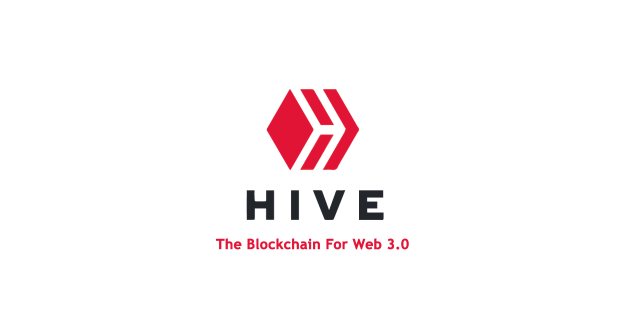 ---
Next, I started the animation process, it took a long while, because the animation was very very difficult to create. But after a while I got this awesome animation and I was satisfied.
---

⚫️⚪️⚫️
Thanks For Reading
Till Next Time, Stay Safe