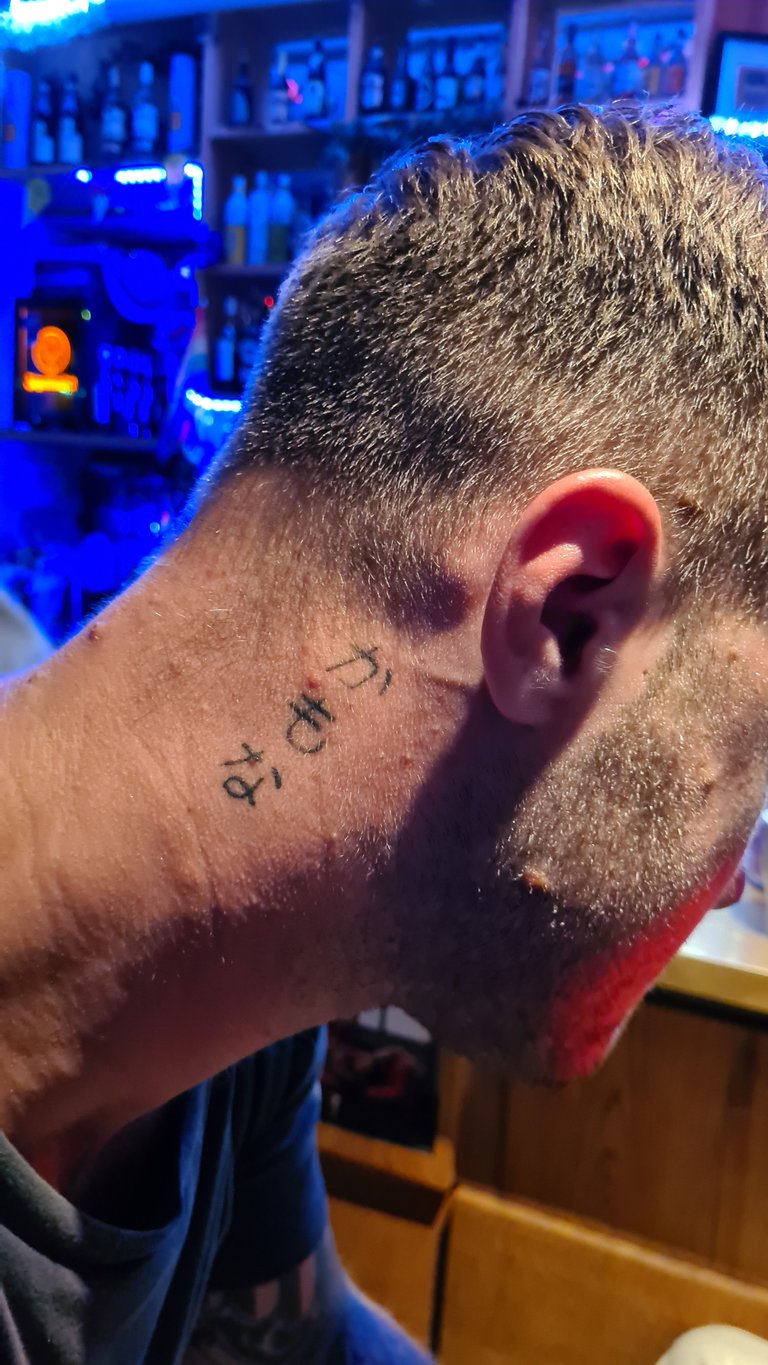 Today I met a gem in Stockholm🇸🇪.
Many Westerners put ridiculous tattoes on their bodies, such as "love愛," "samurai侍," "Zen禅," in Kanji, Chinese characters and other Japanese words which are totally nonsense and even bizzar.
But today I met a very polite and amiable young man who had carved "kamona" in hiragana. How chic! I couldn't help but call out to him and talk to him.
It seems his mother is suffering from cancer, and he has one more thing on his neck. And, it says "FCK CANCER"
I felt his love for his mother.
When I engrave hiragana, it is difficult to find a good engraving, but I really like the "kamona" that he has engraved. Isn't this a chic expression of modern 🇯🇵 Japan? ('omega'noo ☆Pachi-pachi!
I would like to put "Seyana" in hiragana like him someday. I also thought it would be chic to engrave runes used by the Vikings. I would like to show Swedes the Japanese chic culture through carvings.
The carving of "Kamona かもな" on his neck, he will surely become a big name. This is a carving that tickles the Japanese heart. He is a chic person who understands 🇯🇵 culture. He understands the chic that even today's Japanese youth have forgotten 👏('ω'noo☆) This is amazing. 👏.
He is going to Tokyo soon to study Japanese.
I wanted her to be a bridge between Sweden🇸🇪 and Japan🇯🇵 in Japan.
A motherly and kind-hearted young man, deeply shaped by 🇯🇵Japanese culture!
I pray that he will embrace his ambitions and spread his wings 🤲 q(ω)p ぐっとらっく! Good luck!!  そして、りっかてぃーる! Lycka till!! Now, spread your wings! Fly and grab your dream and make it come true!

今日は、逸材にストックホルム🇸🇪で会いました。
日本の意味不明な、「愛」とか、「侍」とか、「禅」とか、馬鹿馬鹿しい彫り物を入れる欧米人は多いのですが、
今日あったとても礼儀がよく、愛想のいい青年が入れている彫り物は「かもな」と平仮名で入れていました。なんと粋な彫り物でしょう!思わず声をかけ、話しかけてしまいました。
お母さんが癌を患らっているようで、もう一つ、
「FCK CANCER」と入れていて、母親への愛情を感じました。
平仮名で彫り物を入れるとき、なかなかよい彫り物がないのですが、彼が入れている「かもな」はとても好きになりました。これこそ、現代🇯🇵日本を表現した、粋ではありませんか。('ω'ノノ゙☆パチパチ
わたしも、彼の様に平仮名で「せやな」といつか入れたいなと思いました。そして、いつかヴァイキングが使用したルーン文字を彫り物として入れるのも粋だと思いました。スウェーデン人に日本の粋の文化を彫り物で見せたいなと思いました。
首に入れている「かもな」の彫り物、彼は必ず大物になります。これは日本人の心をくすぐる彫り物です。🇯🇵文化を理解した、粋のある人です。現代の日本の若者ですら忘れている粋を理解しています👏('ω'ノノ゙☆パチパチ これってすごいよね。👏
近々、東京に行って日本語の勉強をするようです。
日本でスウェーデン🇸🇪と日本🇯🇵の両国の架け橋になって欲しいと思いました。
母親思いで心優しい、🇯🇵日本文化に造形の深い青年!
大志を抱き羽ばたくことを祈り🤲 q(・ω・)pファイト! さあ、羽ばたけ!!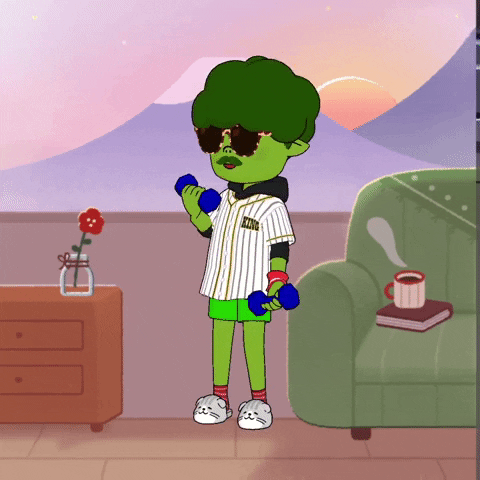 🥦 ᚨᛚᚢ 🥦
🥦Ha det så bra!🥦
🥦See you again!🥦
🥦ほなまたねぇ~🥦
🥦https://linktr.ee/mizuo🥦