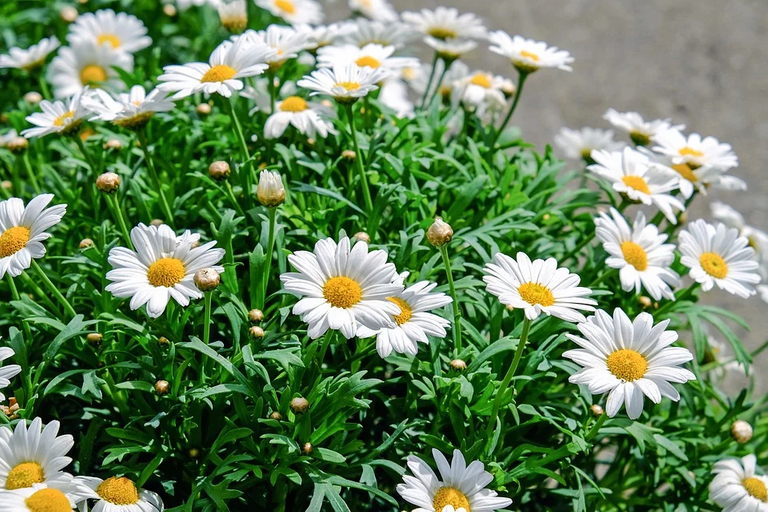 Fuente (https://pixabay.com/es/photos/margaritas-flores-floraci%C3%B3n-blanco-1373075/)

My precious garden
Today Friday the 13th, almost at dawn I was awakened by a noise in the container area. It is common but almost always wakes me up. It is diagonal to the house and this morning a clawfoot bathtub dawned. From my grandmother's time, I thought. In that area, people leave many things that they no longer need and that other people collect because they can use them. It is usual that before the time to leave for the works, the objects have already disappeared into the hands of new owners. Also, a neighbor commented, there are people who restore and resell some of the objects. And those come to review very early ...

The clawfoot was not fortunate enough to leave early when I returned home afternoon, there she was, alone. There was nothing around him anymore. I walked towards her. My husband grumbled: Don't even think about it ... But I was already on the other side. Looking carefully at the bathtub. It was not as old as it looked from a distance, in fact, it was an imitation of an antique and was fairly well preserved.

Laughing at me and making jokes, my neighbor helped me drag her to the house. My husband was furious, but since I was so determined, he had no choice but to help me. We went to the garden that is further up on the same street and bought everything we needed. And now, still today, Friday, March 13, my neighbors, my husband and I are making a toast in honor of the beautiful pot who gives life to my little desert garden. It is still small, but I did not want to wait for the plants to bloom and I already bought them with flowers. The clawfoot bathtub is full of crowded plants, it is my beautiful garden.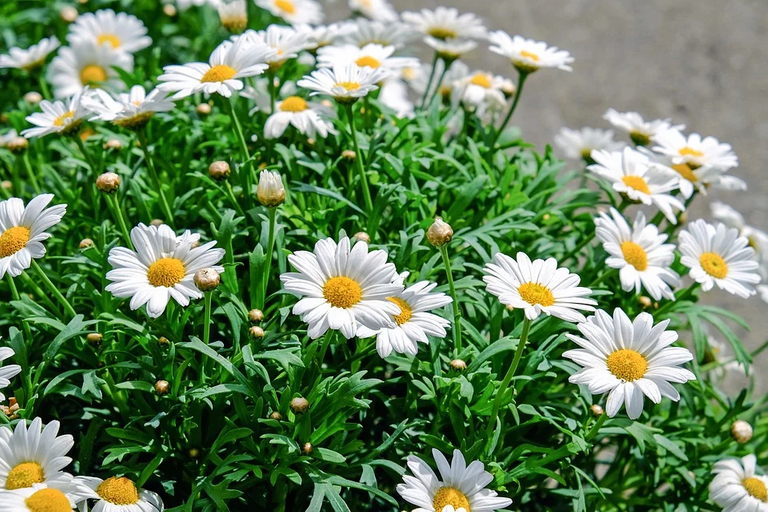 Fuente (https://pixabay.com/es/photos/margaritas-flores-floraci%C3%B3n-blanco-1373075/)

This is my entry for Day 875: 5 Minute Freewrite: Friday, from @Mariannewest's blog. You could participate in this initiative. Go to https://steemit.com/hive-161155/@mariannewest/day-875-5-minute-freewrite-friday-prompt-clawfoot-bathtub.

Click on the graphics to enter the Freewrite House
(Image courtesy of @mariannewest, like the separator of paragraphs)



THANK YOU FOR READING, UPVOTING AND COMMENTING