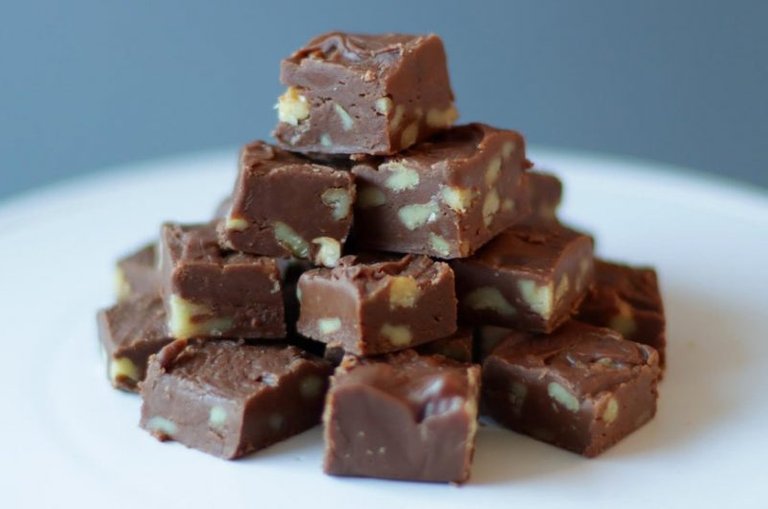 I am a huge fudge lover. 3-Ingredient fudge, peanut butter fudge, cookies, and cream fudge, and of course the best one of all, this creamy old-fashioned fudge recipe.
My aunt gave this recipe to my mom in 1968, and I remember helping her make it when I was young. It is similar to a fantasy fudge, if you are familiar with that, although this uses marshmallows and not marshmallow creme. We always had it around the holidays.
Creamy old-fashioned fudge is more finicky than microwave fudge, but it tastes better to most people. Although I am not one to be picky when it comes to fudge, haha. It is fairly simple to make, if I can do it, you can do it. Let's get started!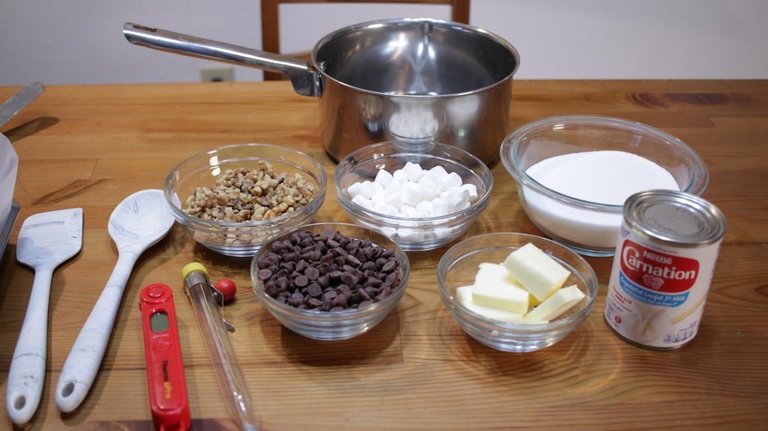 Ingredients
2 cups white granulated sugar 400g
1/2 cup of butter, cut in chunks salted or unsalted (113g)
1 cup mini-marshmallows or 10 large marshmallows 50 to 60g
2/3 cup of evaporated milk 158ml
1 cup semi-sweet chocolate chips or use milk or dark chocolate (170g)
1 tsp. vanilla extract 5ml
1 cup chopped walnuts 117g (optional)
Instructions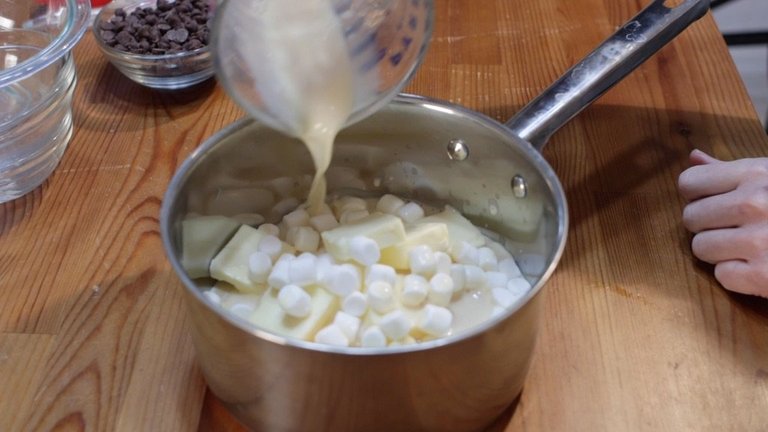 Add the butter, sugar, marshmallows, and evaporated milk to a heavy bottom pot. If you don't have one, you can use a regular pot. Set the heat on the burner to medium. Stir constantly and heat the mixture to 234F/112 C.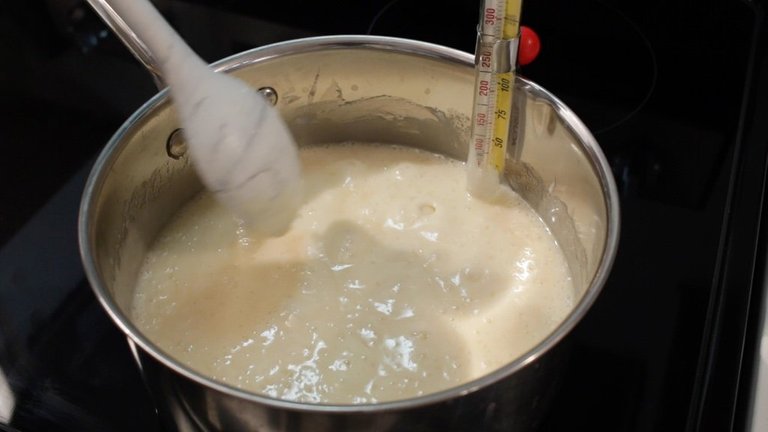 Once the sugar mixture reaches 234F/112 C. Remove it from the heat and add in the chocolate chips. Stir, stir, stir. Once melted, add in the vanilla extract. Keep stirring for a few minutes until it loses some of its shine and is duller-looking. Then add in the optional chopped walnuts.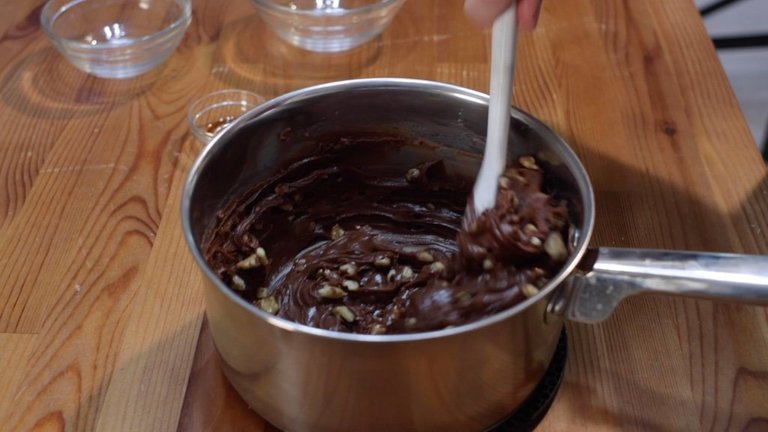 Scoop the hot fudge out of the pot and into a baking pan (11x7 or 9x9 inch pan) lined with parchment paper, or spray it with cooking spray.
Spread the fudge out with a spatula until it is level. Then let it sit at room temperature for an hour or two to set. You can also leave it overnight. If you do, after an hour or two, I recommend, covering it with plastic wrap, which helps it to no dry out. Not necessary, but something, I like to do.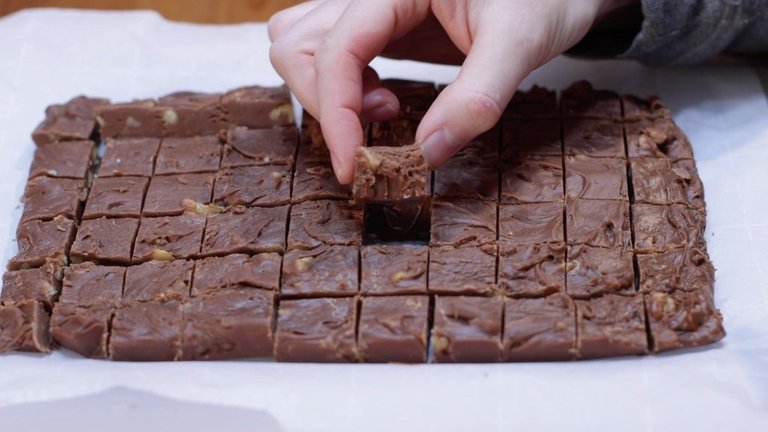 And when the fudge becomes firm, it is ready to be cut. It is common to just cut it up into little cubes. Enjoy!
Find and Print the FULL recipe here on my website:
https://www.inthekitchenwithmatt.com/creamy-old-fashioned-fudge
Watch the video tutorial here: