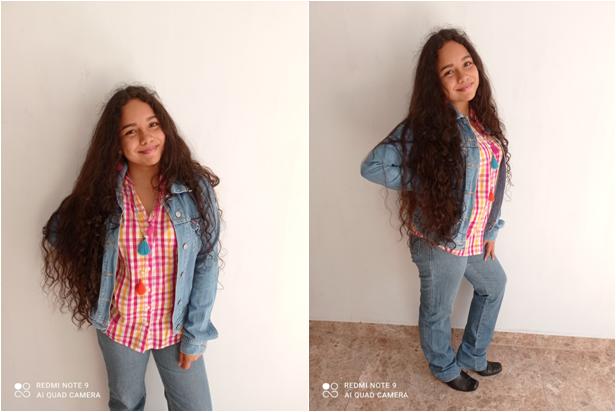 ❤️💍Saludos de amigos💍❤️, hoy quiero unirme al reto de lucir un look inspirado en los años 80's. Quiero felicitar a @sofiaquino98, @maryed @keritroberts, @esthefanychacin, @evelynchacin, y @canelarecetas, por la gran iniciativa de este reto que para mi estuvo muy divertido.
Greetings from friends, today I want to join the challenge of wearing a look inspired by the 80's. I want to congratulate @ sofiaquino98, @maryed @keritroberts, @esthefanychacin, @evelynchacin, and @canelarecetas, for the great initiative of this challenge that for me was very fun.
Les cuento que para participar en este reto tuve que buscar en Internet algunas modas de los 80's y luego revisar que ropa estaba a mi alcance para hacerlo, tuve que acudir a una tia, quien me presto la ropa, use unas botas de mi madre y algunos collares con los que juega mi hermana.
I tell you that to participate in this challenge I had to search the Internet for some fashions from the 80's and then check what clothes were within my reach to do it, I had to go to an aunt, who lent me the clothes, I used my mother's boots and some necklaces my sister plays with.
Lo que más me llamo la atención de la moda de los 80's es el look de los cabellos, en mi opinión no se peinaban, tal como se levantaban de la cama asi pasaban todo el dia y salian a la calle, tambien me llamo la atención el uso de las hombreras en las camisas, lastima que no encontre algo asi para lucirla, seria como usar traje de caballeros.
What most caught my attention in the fashion of the 80's is the look of the hair, in my opinion they did not comb their hair, just as they got out of bed so they spent all day and went out to the street, it also caught my attention The use of shoulder pads on shirts, it hurts that I did not find something like that to wear it, it would be like wearing a men's suit.
Aqui les muestro la selección de la ropa, zapatos y accesorios para mi look de los 80's.
Here I show you the selection of clothes, shoes and accessories for my look from the 80's.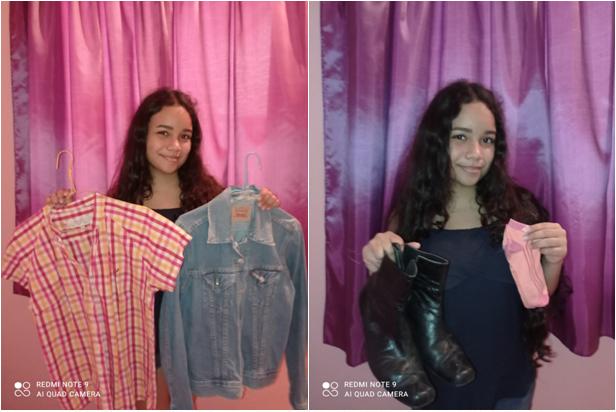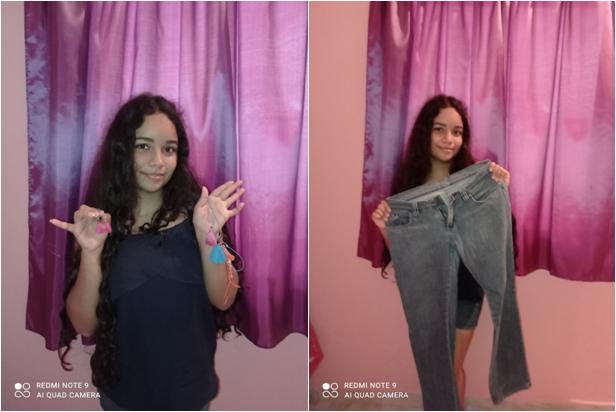 Aqui empezando a vestirme.
Here starting to dress.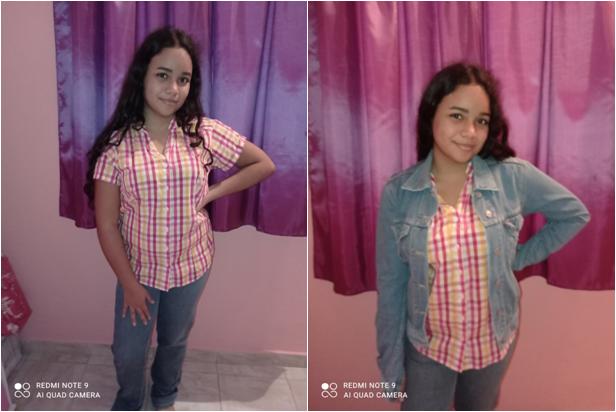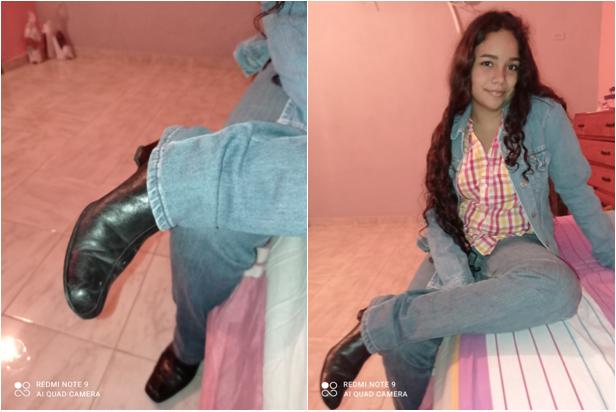 Lo más importante esponje mi cabello, coloque un maquillaje muy sencillo.
The most important fluff my hair, put on a very simple makeup.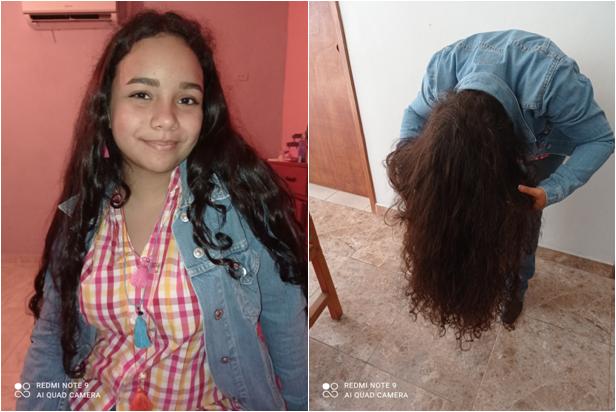 Y listo tienen aqui a @naty16 con look de los 80's.
And voila they have here @naty16 with a look from the 80's.