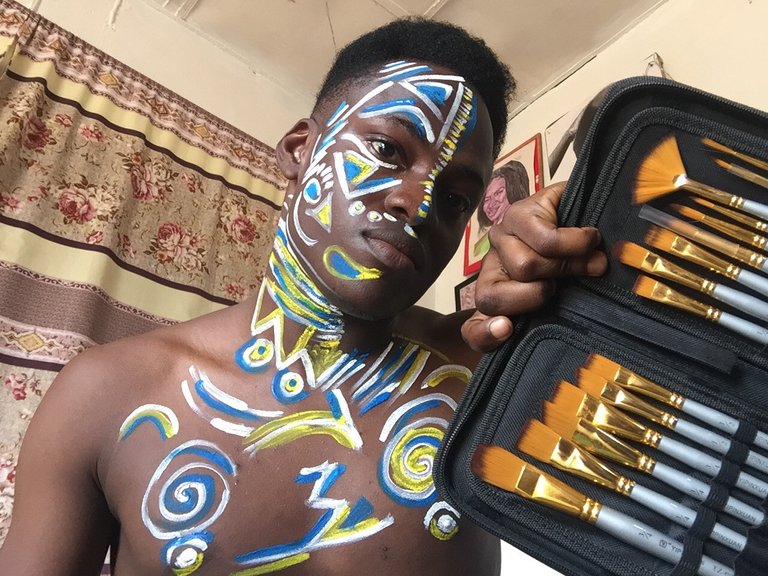 Hello 👋 hivers 💖,
I bring to you an abstract body painting made with a unique concept.
i have always have a role model here @creativemary on the hive blockchain whom i have so much love her creativity on body arts and body paintings and ever since i came in contact with her works on the blockchain, i promised to go back to it and do more and i am glad i am improving. In her comment box,@galenkp and others said some good words and encouraged me more to creating that and never to lose the creativity.
Today,i decided to make a body painting on myself. I painted it myself, am sure you will want to ask how that's possible but let me explain how i got it done.
I sat infront of a mirror to see the view of myself and i picked up my painting brushes and water poster colour to create this.
I remember the times i do face paintings for kids during events and the question parents do ask is that, hope there is no side effect to the kind of paint i use on the face but the good newsa is this,it doesnt have any side effect.
MATERIALS USED
water poster colour
painting brush
makeup brush
a bowl
water
STAGE BY STAGE PICTURES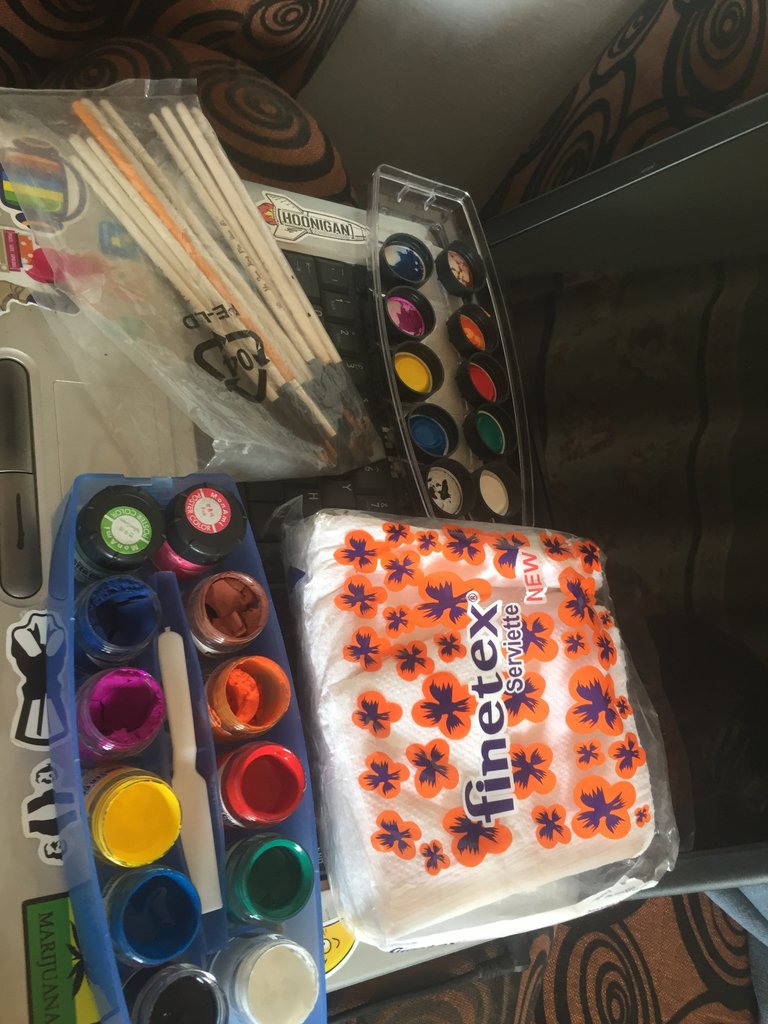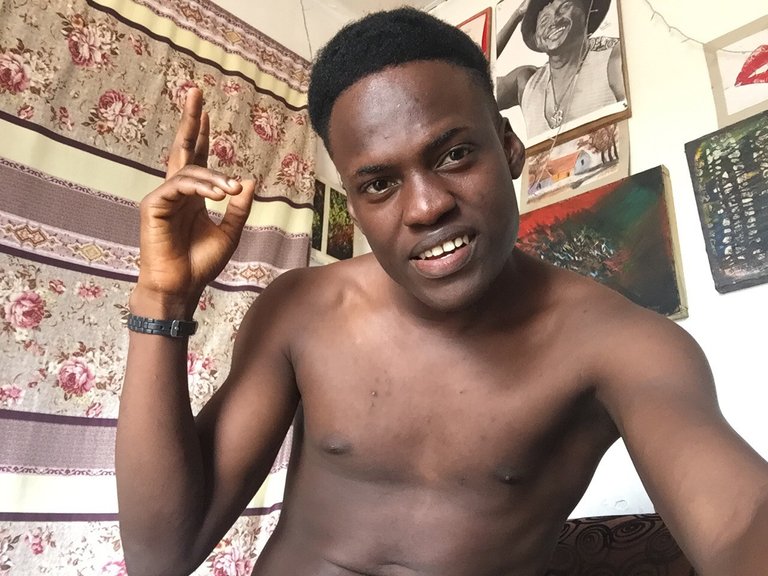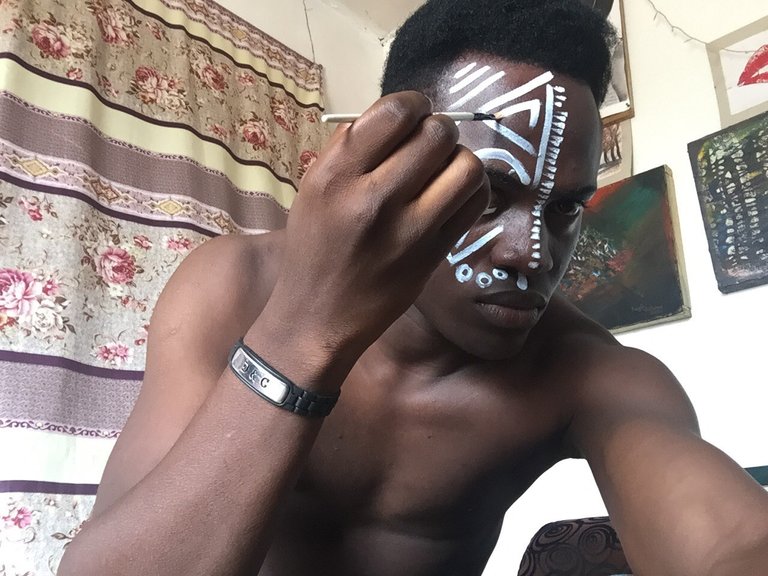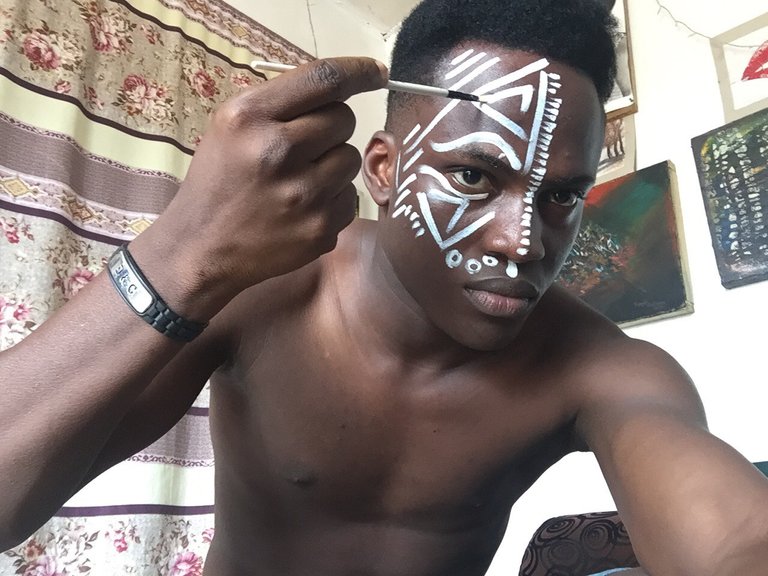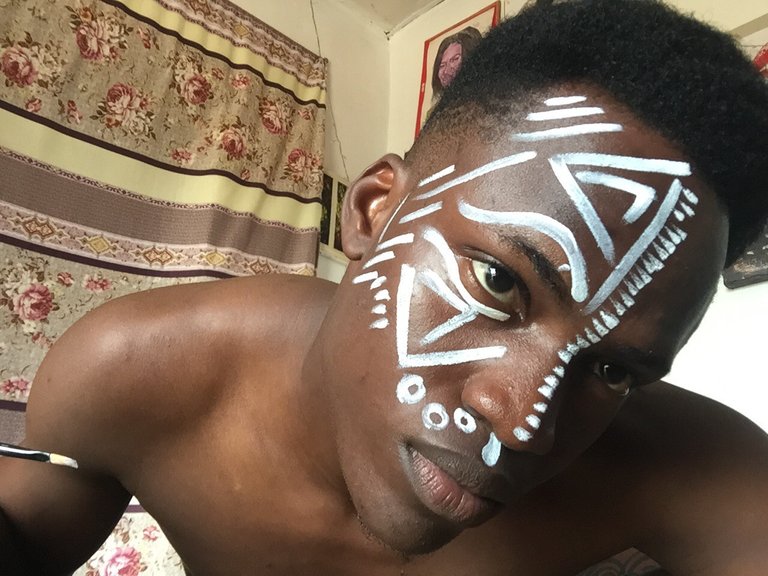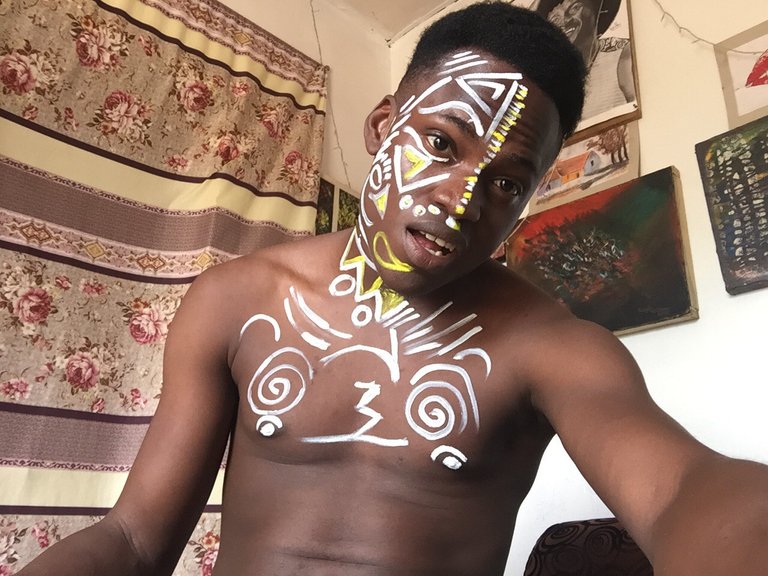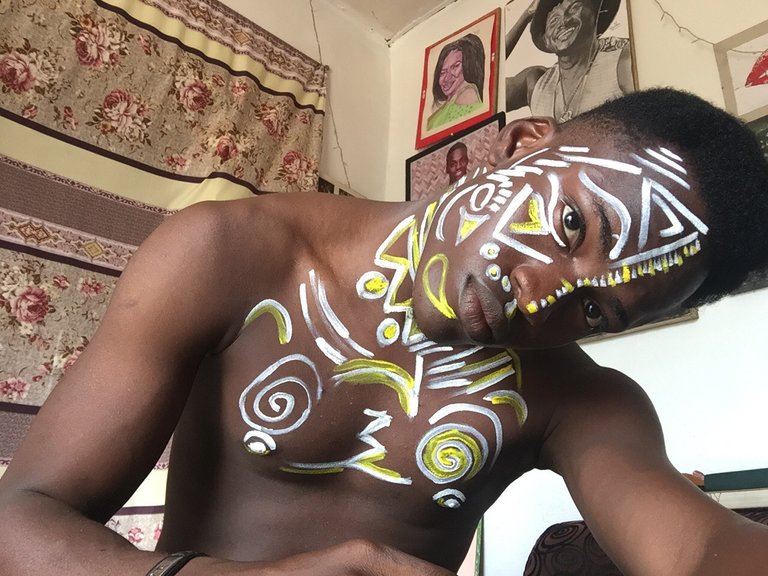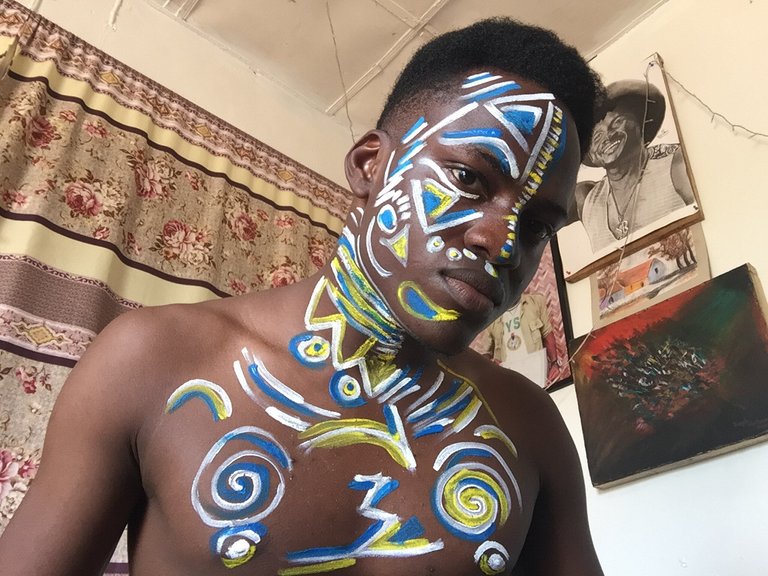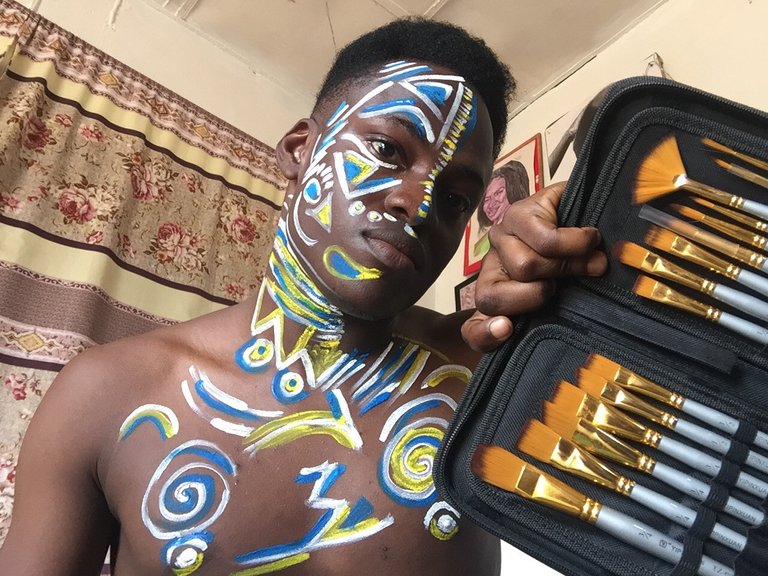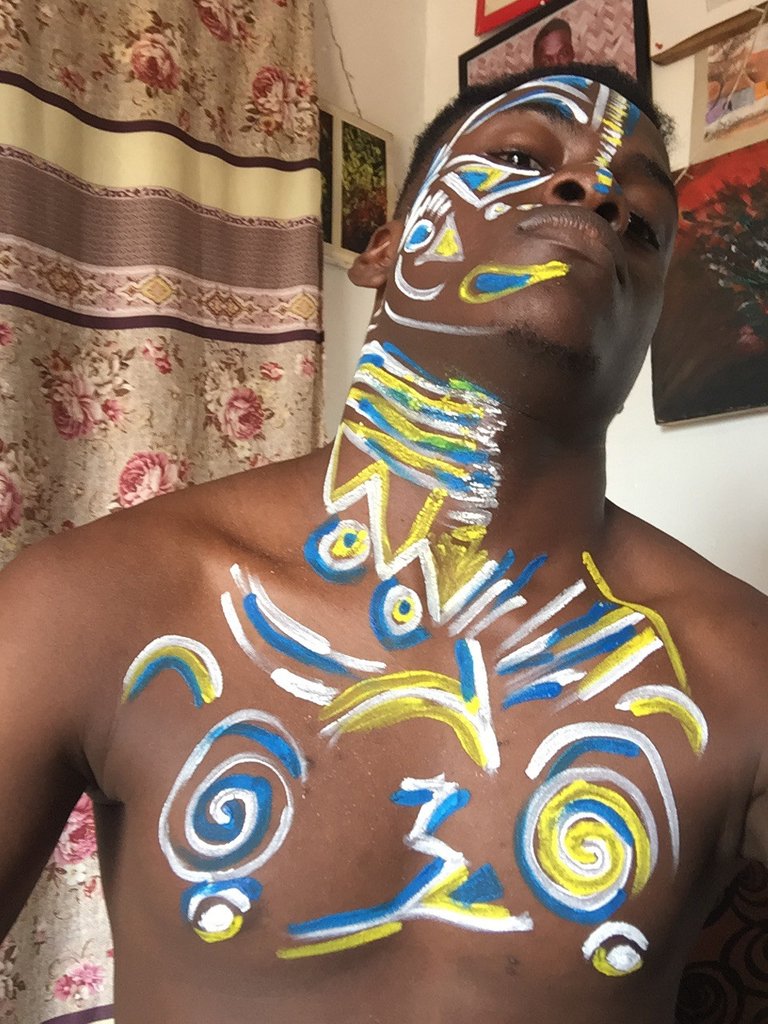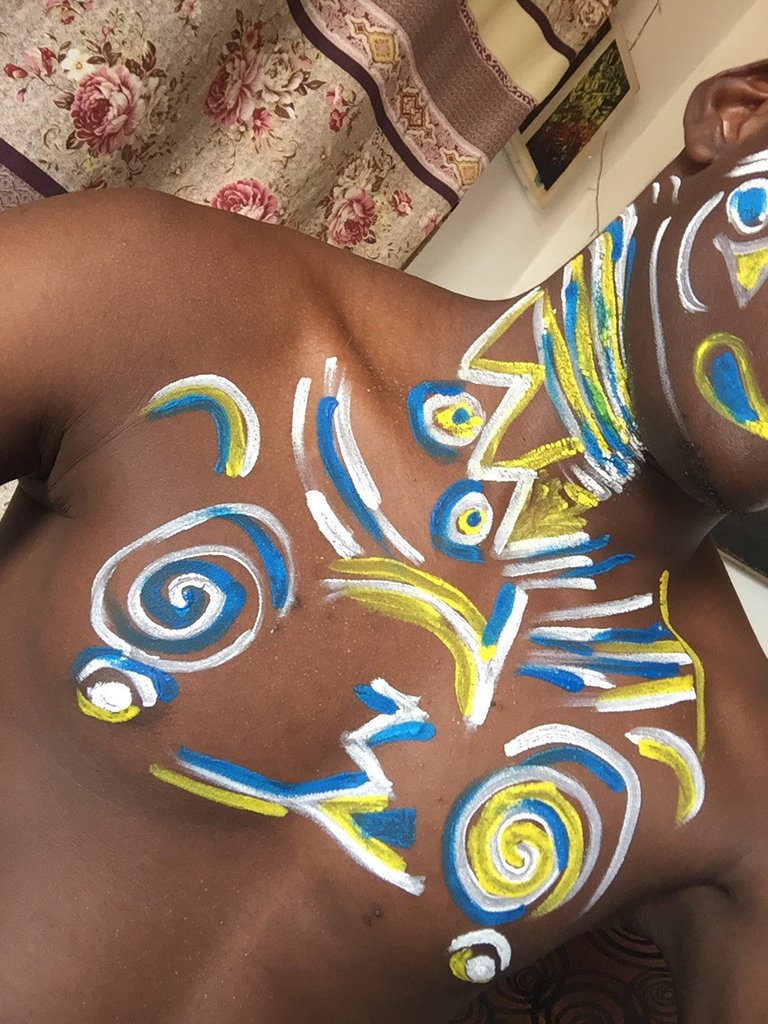 I am so happy that this creativity has not left me fully. The world of #hive is indeed full with creativity .
#hive5 to the world
Thanks for viewing in my blog.
I am @oladele-art