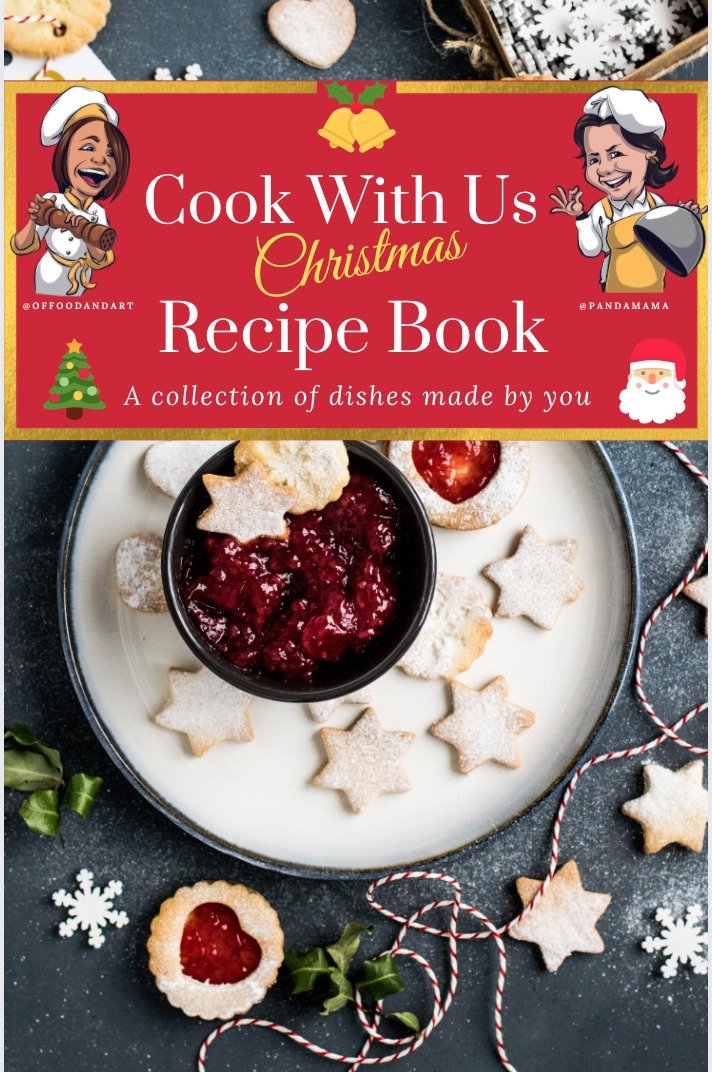 @foodflaneur @lizelle @cooknbake @foodforsoul @lesbento @whittywheat @bushkill-witness @loveisintheair @pusteblume @plantstoplanks @grandadscookbook @celestialcow @birdsinparadise are amongst the first recipes that we are showcasing in an e-book.
Now, the most important part is that we are still open to receiving some new recipes from all of you folk out there. We would still like to add a few main meal Christmas dishes or starters or fun ideas.
Unfortunately, we are not taking in any more desserts as we have an abundance of those - but will surely have a dessert book out sometime soon.
We will run the contest for this week and then take a few days to complete the book and get it ready to send out to all of you.
Here is a sneak pic of one of the recipes: