Ah, Bob Ross, we meet again.
Anybody who is interested in drawing or painting and browses Youtube for tutorials
will stumble upon this guy eventually.
He is a master of casual trees and semi-unexpected sunsets. Lord of mountains and water reflections. Prince of clouds and random foliage.
He's legend
He's a living, walking meme.
Actually, he past away some time ago but for me he's immortal.
I didn't see him drawing portraits, actually ... so... Don't compare me with him, please :P
or I'll beat the devil out of your brush. :)))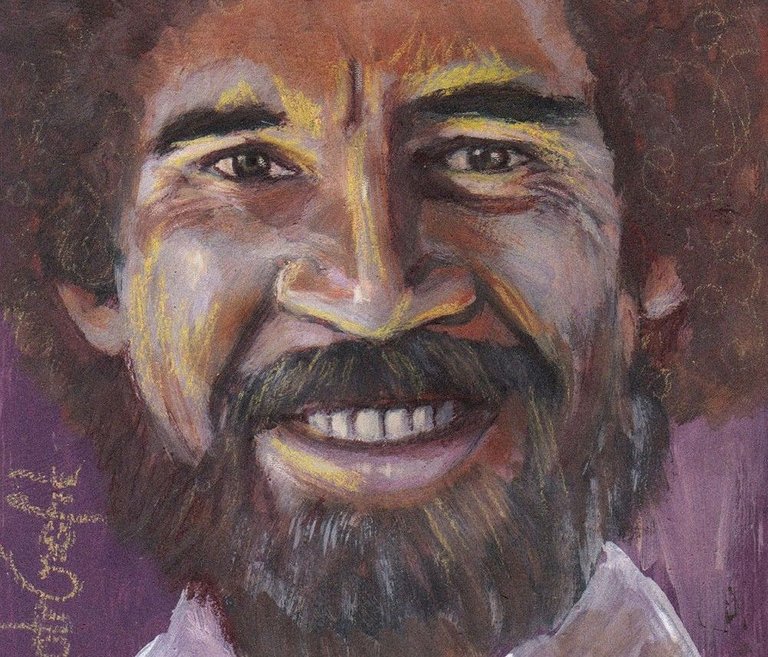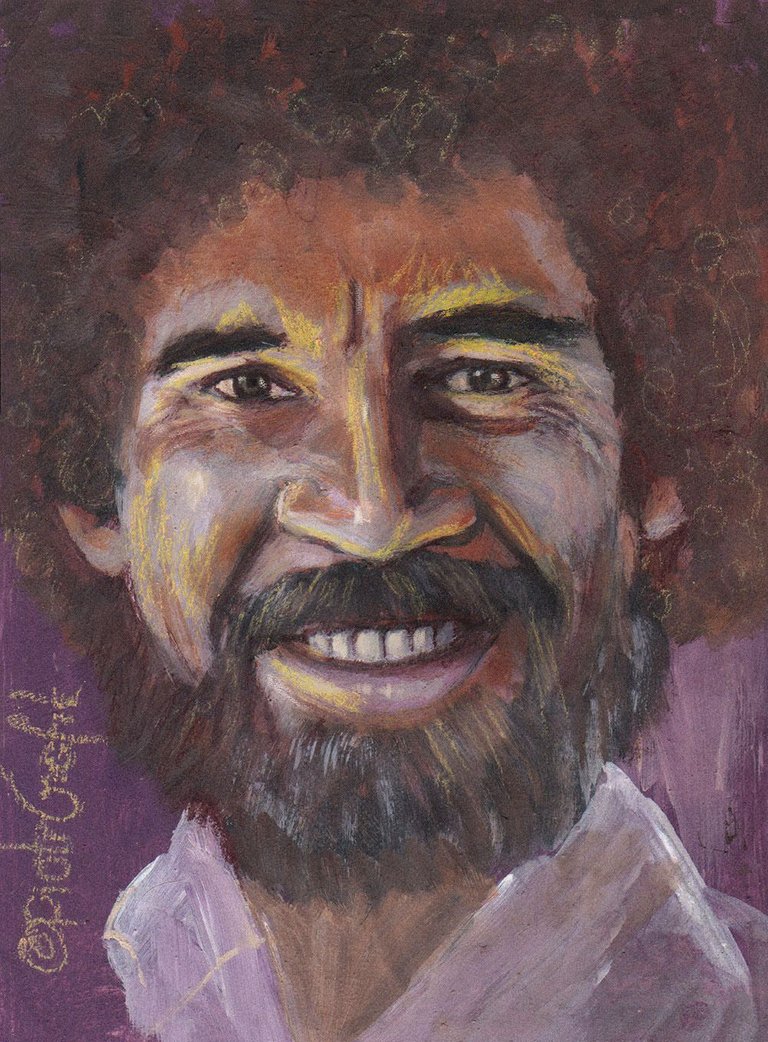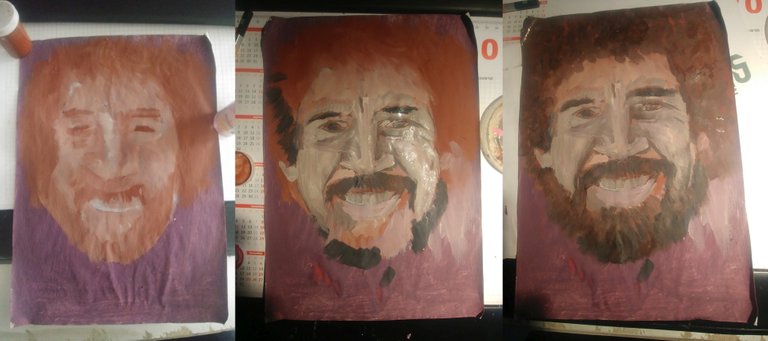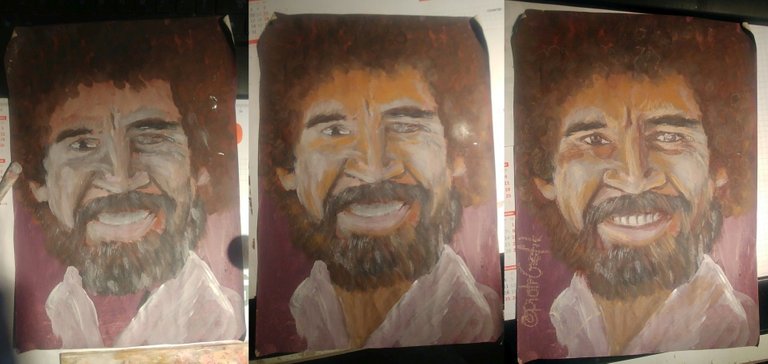 A bonus: