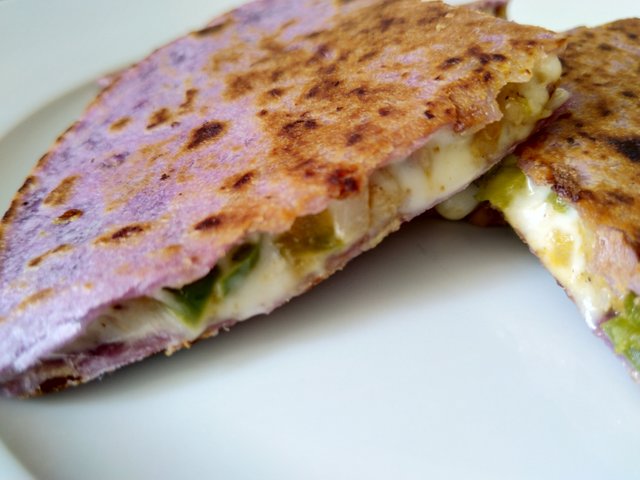 Quesadilla is easy to make and they're surely very delicious!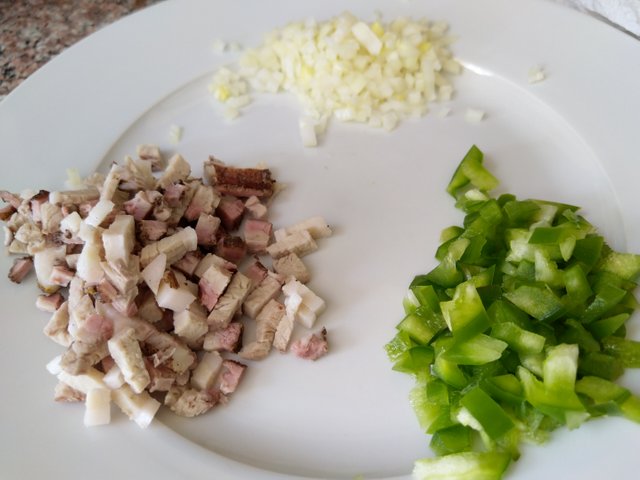 For this recipe I used white onion, green peppers, marinated roasted pork belly, mozzarella cheese and two homemade purple yam tortillas.
Feel free to flick through the photos for the step by step procedure.
It's super simple!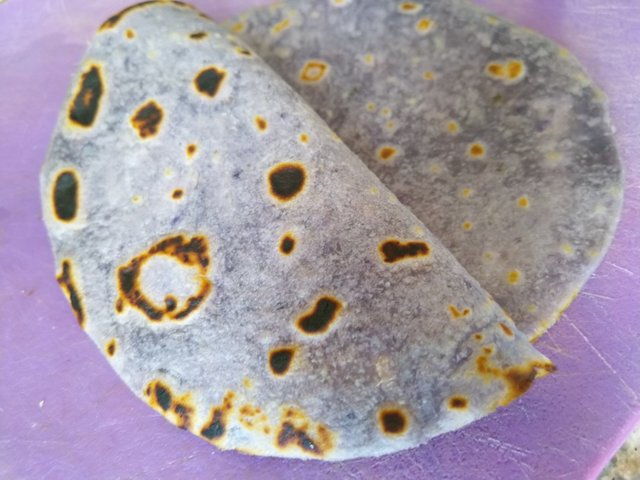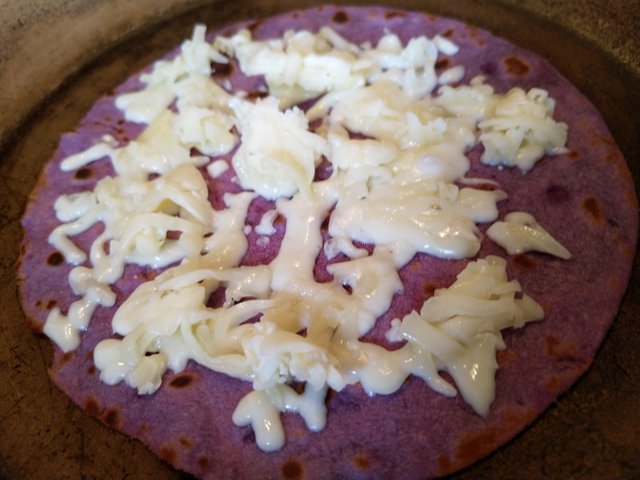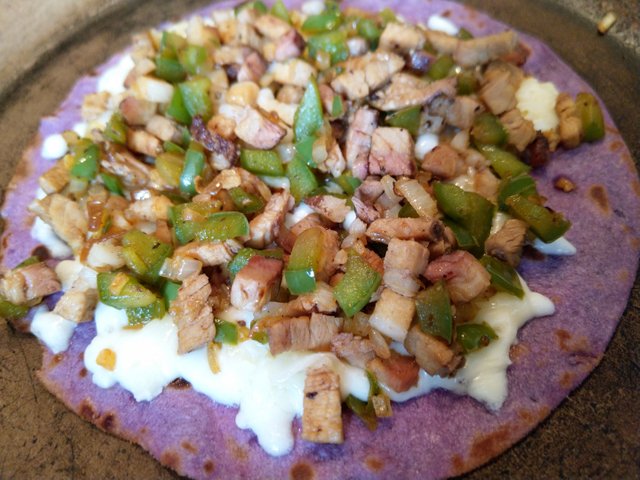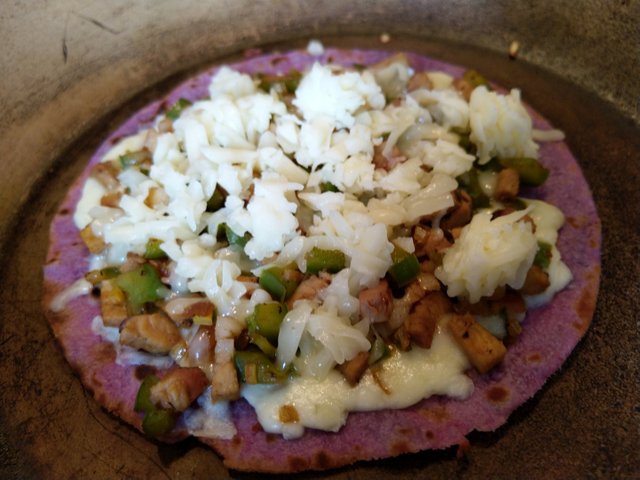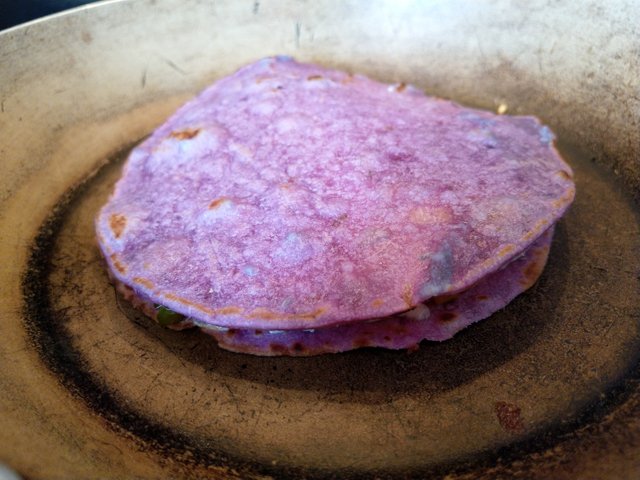 I use the bacon press to press the tortillas so it holds the filling...If you dont have any bacon press at home, you can just use a wide spatula, press it for few seconds.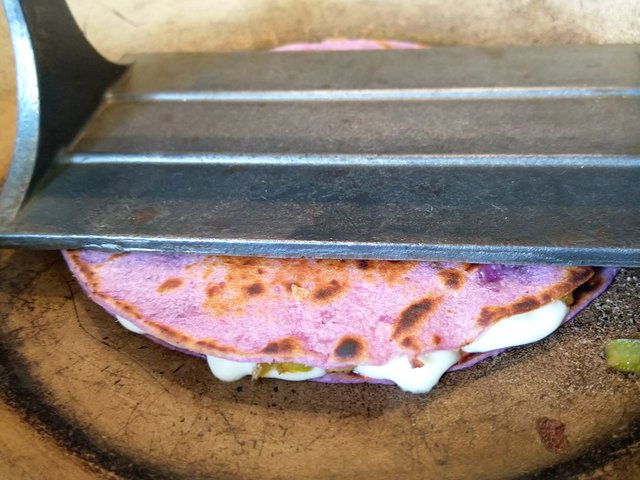 Then you flip it on the other side and press it again.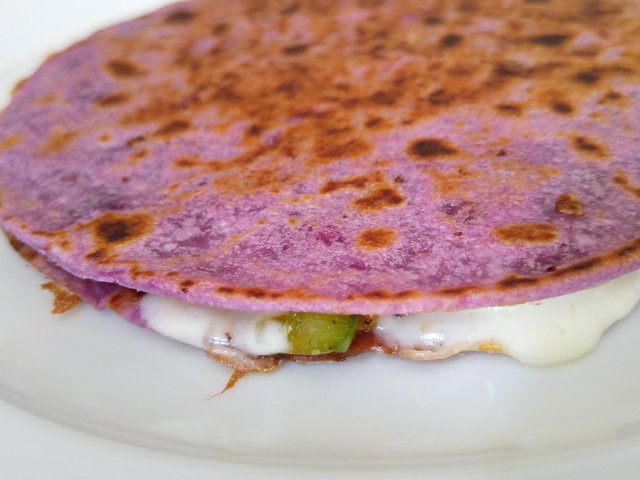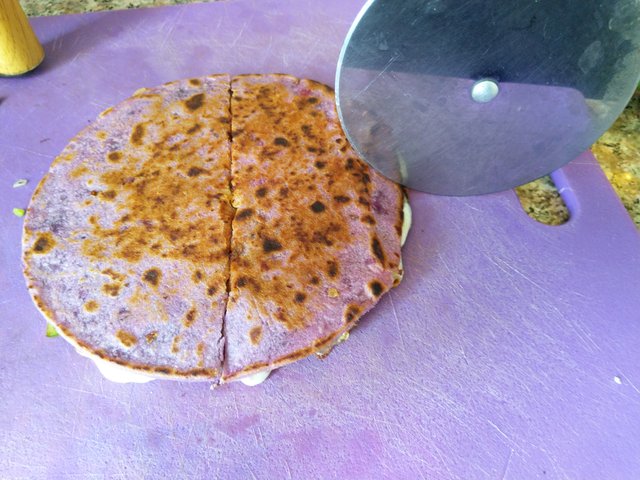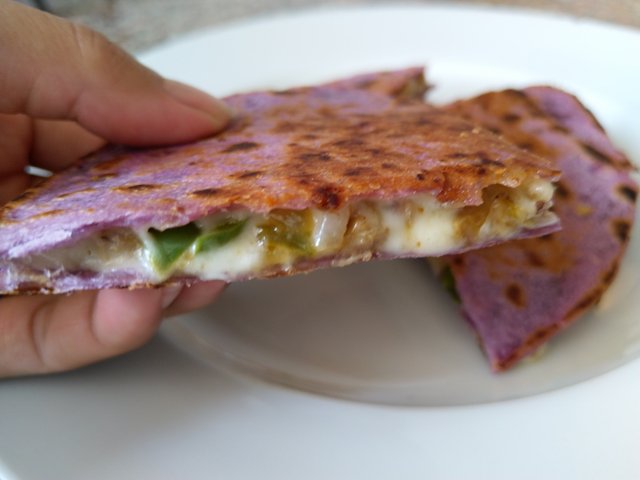 That's it, our roasted pork quesadilla!