Welcome to the HeartChurch Venezuela blog.
A pleasure as always to write in this great community of @gems, since the confinement by the covid-19 we have been active with the children's dining rooms Bread From Heaven, much need in the streets of Venezuela. Not all the news is discouraging, some have marked our lives, in those most hidden places in our country there are people who have come together from their homes to help the neighbor, we can all make our homes a point of reference and open a HeartHouse to support the most vulnerable.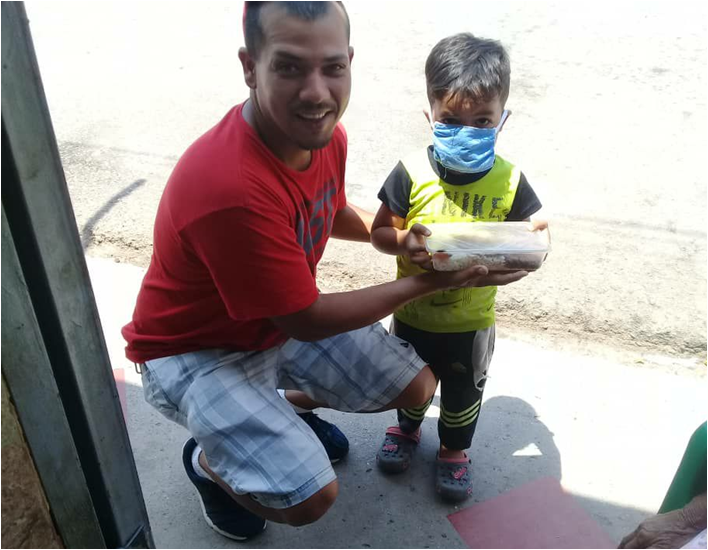 Solidarity, that natural instinct that pushes us to help people who need it in difficult situations, is something everyday but in extreme moments like this pandemic, solidarity becomes contagious and its transmission capacity is equal to or greater than that of the coronavirus. that has triggered it, experts point out. In a distant place of the Sotillo Municipality we find people who have opened the doors of their homes to make meals and thus attend to the children and the elderly of their community.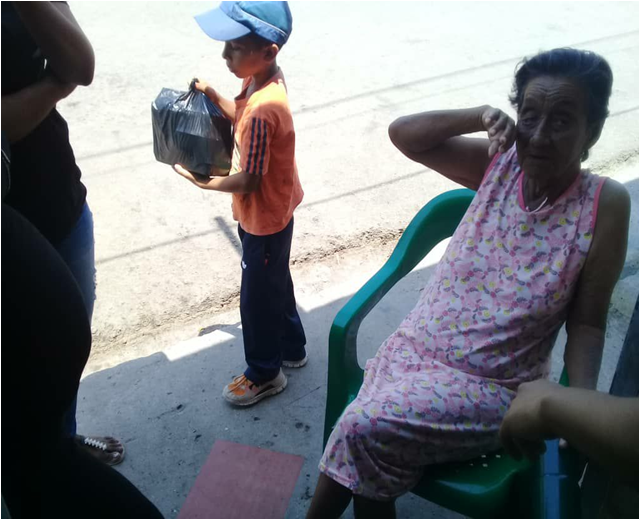 From HeartChurch Venezuela we have opened a community channel to support initiatives like these and plant a seed to bring happiness to every corner, every weekend we will be taking our Bread From Heaven mobile dining rooms to popular areas of greatest social risk.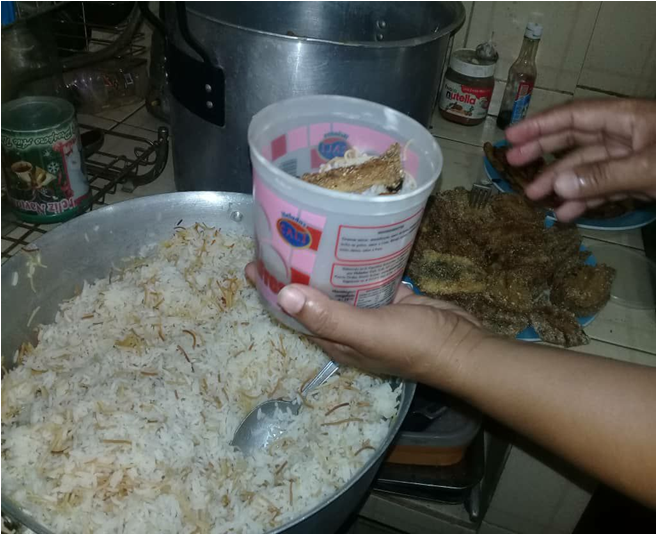 "Everyone helps as they can. That is the beauty of situations like this: that this solidarity is total and shared," explains Manuel Armayon, professor of Studies in Psychology and Educational Sciences at the Open University of Catalonia (UOC).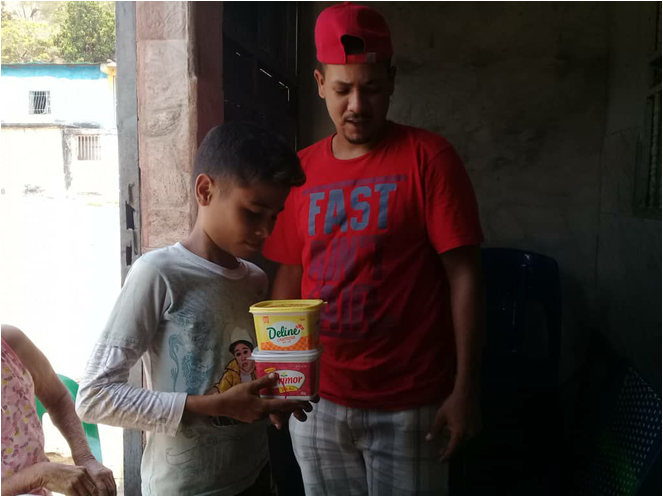 SHARE YOUR BREAD WITH THE NEEDED


We are at the beginning of a career that we must win together in harmony, we have to reinforce the sense of empathy, without a doubt, this will translate into health for our emotions and our lives. Each one, according to his possibilities, must do what he can to that all this happens quickly. In this way, we can all feel heroes at the premiere of a future movie that we will see on the big screen with friends and family and we will remember this as the waters that passed.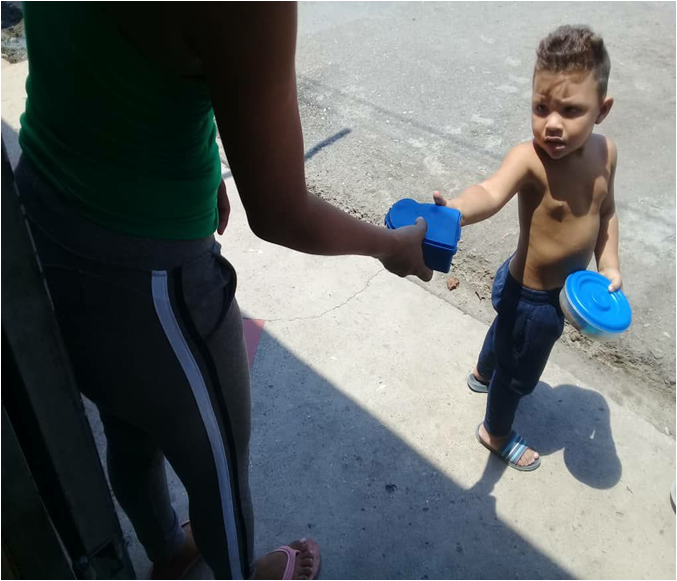 MAKE A STOP TO AGGRESSIONS AND DISCRIMINATION
In countries like Venezuela emotions are found, apart from the situation of the covid-19 there are also other scourges that must be fought, however it is important at this time to control those negative emotions and fill ourselves with optimism and faith to overcome discouragement and fear In this way we will bring positive things to our lives.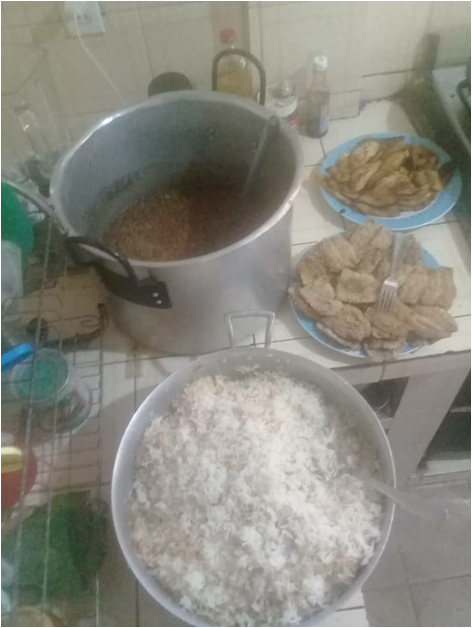 Pablo Ayala, Tec specialist in ethics, points out that it is important to identify what we are feeling in the face of this pandemic in order to eradicate any act of discrimination.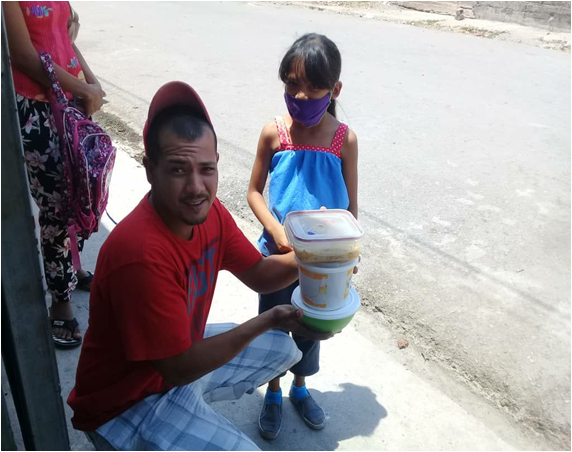 Sympathize with the pain of others


With his imagination a person can put himself in the position of the sick, the affected or the doctor who is being judged. From this position, make a judgment of the role that the other person lives and upon recovering the position changes the look on that person's experience.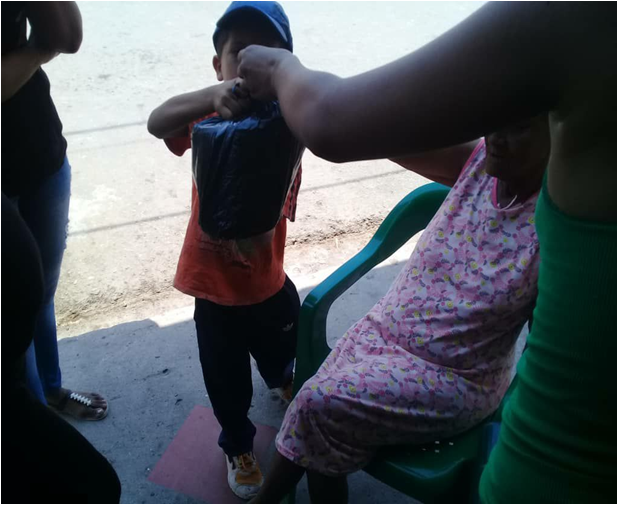 Lastly, let's just go out and do what is necessary to generate better quality of life, we must realize the suffering and pain that the disease generates and in that sense and I don't want to provoke it; therefore, my solidarity is from home, not going out and taking basic hygiene care.
Next meeting place:
Valle lindo sector
Puerto La Cruz Anzoategui State.
Venezuela
Let's build a new society together, participate!!
---
---
---
---
Proverbs 19:17
"He who gives to the poor lends to Jehovah,
And the good he has done, he will pay again. "
Our God knows how to pay and everything in this life we ​​do with love will later be a divine reward.Reina Valera 1960 (RVR)
WE WILL REACH CROWDS IN THE CRUSADE OF FREEDOM.
What to do now?
@Sc-v, will be in the communities and rural areas implementing social work and our educational campaigns, to which we will integrate Heartchurch , this is a wonderful opportunity to grow, to bring hope to many people, children are the fundamental pillars to build that desired future.
HeartChurch Telos Expansion:
Your NEW HeartChurch Telos account
The HeartChurch Telos expansion is about establishing ourselves on a new platform capable of facilitating commerce, banking, trade and logistics' - opening up many more opportunities than social media and blogs.
Telos is one of the most advanced blockchains on the planet. Incredibly fast and highly scalable. Built from the same blockchain architecture as EOS, Telos can do everything EOS can do. At the moment, however, Telos is relatively unknown and resources are cheap. Which means that we are establishing here at an ideal time.
For the first access to your account we recommend that you download SQRL to your PC.
If you have any questions, please do not hesitate to consult through the email:
heartchurch.org@gmail.com
Or in our situation room SC.Telos inTelgram:
https://t.me/joinchat/JfcYQRZKH3Fu0M9kIzcjjw
If you want to register and get a jc account visit:

Blessed are those who work for peace, because they will be called children of God. Matthew 5: 9 | NVI
Support this project on
https://fundition.io/#!/@sc-v/wx2n2agr9
We thank @fundition for all the support provided during all these months, it has actually been a beautiful and rewarding job, we know that we will grow and reach more children in our country.
We thank our collaborators
@sirknight,@sniffnscurry,@pennsif,@adollaraday,@fundition,@redpalestino, @wilx, @charitycurator, @theycallmedan,@curatorhulk, @impactn-projects,@partiko,@newhope, @hanshotfirst.
---
---