¿Quién soy?

Me llamo , soy de Venezuela, Estado Miranda y tengo 22 años. Soy TSU (Técnico Superior) en la carrera de Informática, quería continuar mis estudios pero debido a la pandemia no fue posible, ya que casi todas las universidades cerraron sus puertas y aun no retoman las actividades al completo por la situación tan delicada. Cuando todo esto acabe me gustaría seguir estudiando hasta sacar la Ingeniería en Informática.

Who am I?

My name is

, I am from Venezuela and I am 22 years old. I am TSU (Higher Technician) in the computer science career, I wanted to continue my studies but due to the pandemic it was not possible, since almost all the universities closed their doors and do not yet resume the activities completely because of the delicate situation. When this is all over, I'd like to keep studying until I get it out of Computer Engineering.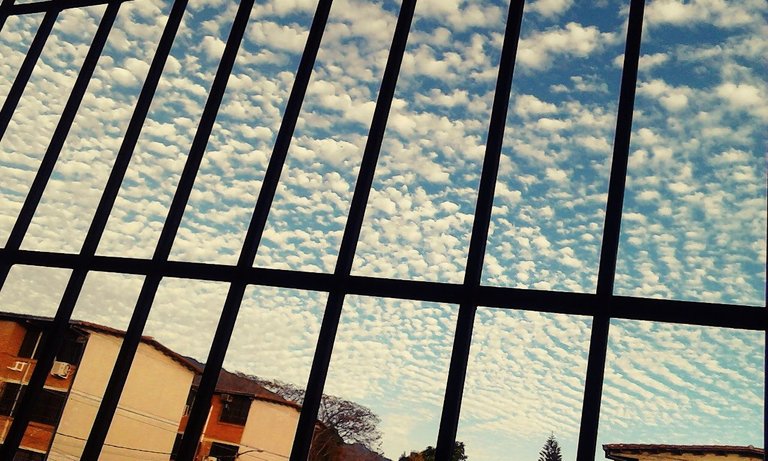 Al estar encerrado en casa y no poder salir, quise probar nuevos proyectos, navegando por las redes me tope con un comentario recomendando 'Hive', el concepto me pareció bastante interesante así que decidí venir y unirme a esta comunidad.
Being locked up at home and not being able to leave, I wanted to try new projects, browsing the networks I ran into a comment recommending 'Hive', the concept seemed quite interesting so I decided to come and join this community.
---

---
Gustos

En cuanto a mis gustos, soy un amante a los videojuegos, el anime y me apasiona la tecnología, sin embargo desde pequeño siempre me ha gustado el tema de la edición y todo lo que esté relacionado al crear contenido audio-visual, me la paso bien personalizando cada post intentando dejarlo lo mas estilizado y agradable a la vista, quizás muchas veces no lo logre pero siempre intento hacer lo mejor posible.

Hobbies

As for my hobbies, I am a lover of video games, anime and I am passionate about technology, however since I was a child I have always liked the theme of editing and everything that is related when creating audio-visual content, I have a good time customizing each Post trying to leave it as stylized and pleasing to the eye, I often do not achieve it but always try to do my best.
---

---
Ademas de
Hive
quise probar otros proyectos, así que fusioné mis gustos con mi pasión por editar y crear contenido y decidí abrirme un canal en
Youtube
hace unos meses, intentando siempre aportar algo a la comunidad, ya sea con tutoriales, noticias, guías o algún tipo de información relevante sobre algún videojuego. La verdad es que me la paso bien creando mis videos y editando las miniaturas de los mismos, aunque solo los vean pocas personas no me importa, disfruto mucho y me hace mucha ilusión cuando veo que a mas de una persona le agradó algún video mío o dejan algún comentario, me hace ver que pude aportar un granito de arena a esa persona.
In addition to hive I wanted to try other projects, so I merged my tastes with my passion to edit and create content and decided to open a channel on
Youtube
, always trying to contribute something to the community, whether with tutorials, news, guides or some kind of relevant information about some video game. The truth is that I have a good time creating my videos and editing the thumbnails of them, although only a few people see them I do not care, I enjoy it very much and I am very excited when I see that more than one person liked some video of mine or leave some comment, makes me see that I was able to contribute a grain of sand to that person.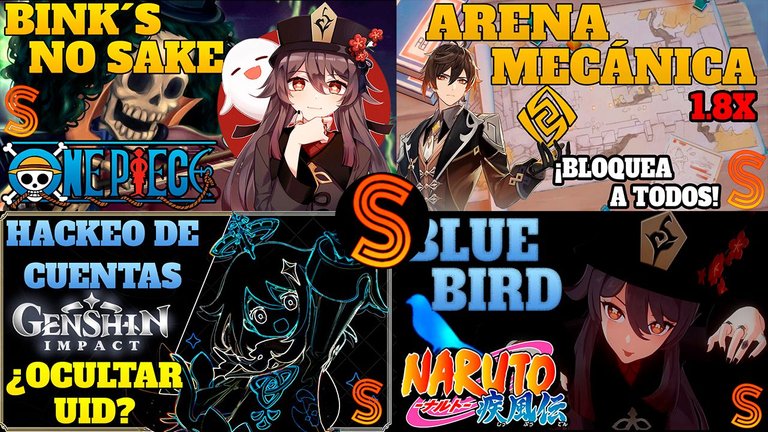 Estas son algunas de las miniaturas que he creado para mi canal, quería compartirlas con la comunidad de acá, se que no son las mejores del mundo pero estoy orgulloso de ellas♥.
These are some of the miniatures he created for my channel, I wanted to share them with the community here, you may not have the best son in the world but I'm proud of them♥.
---

---
En cuanto al contenido que estaré subiendo por acá, tratare de ser lo mas creativo posible en cuanto a la creación de los post, me gustaría que cada publicación aportase algo, por mas pequeño que sea a toda la comunidad de Hive, de seguro serán varias guías, consejos o tutoriales de Videojuegos y Diseño.
As for the content that I will be uploading around here, I will try to be as creative as possible in terms of creating the posts, I would like each publication to contribute something, however small it is to the entire Hive community, surely there will be several guides, tips or tutorials of Videogames and Design.
Creo que no me queda nada mas por decir, la verdad que me emociona mucho haber entrado a hive, disfruto redactar cada publicación y expresar mis pensamientos acerca de un tema o varios temas en concreto, espero poder compartir todo lo que pueda y aprender mucho de otros usuarios por acá, un saludo.
I think I have nothing left to say, the truth that I am very excited to have entered hive, I enjoy writing each post and expressing my thoughts about a topic or several specific topics, I hope I can share as much as I can and learn a lot from other users around here, greetings.