How everyone
I think everyone is fine. Today I am here to attend this splinterland art contest. Every week I am try drawing & posting various character of splinterland card. To day I will draw splinterlands character BOOGEYMAN (Rare Death Unit). This Image easy to drawing because only 3 colors are use. I am trying my best art .
About this Card
Little do the living of the Splinterlands know that Dark Energy is produced by fear, as well as destruction and death. Many Dark Eternal forms have been crafted not only for battle utility, but also to evoke fear from the living. The Boogeyman is an extremely specialized agent of fear. Boogeymen spend their time traveling through the living realms of the Splinterlands spreading danger and fright. The most skilled Boogeymen always go after children, for the fear of a child is the purest fear available.
It's my finished art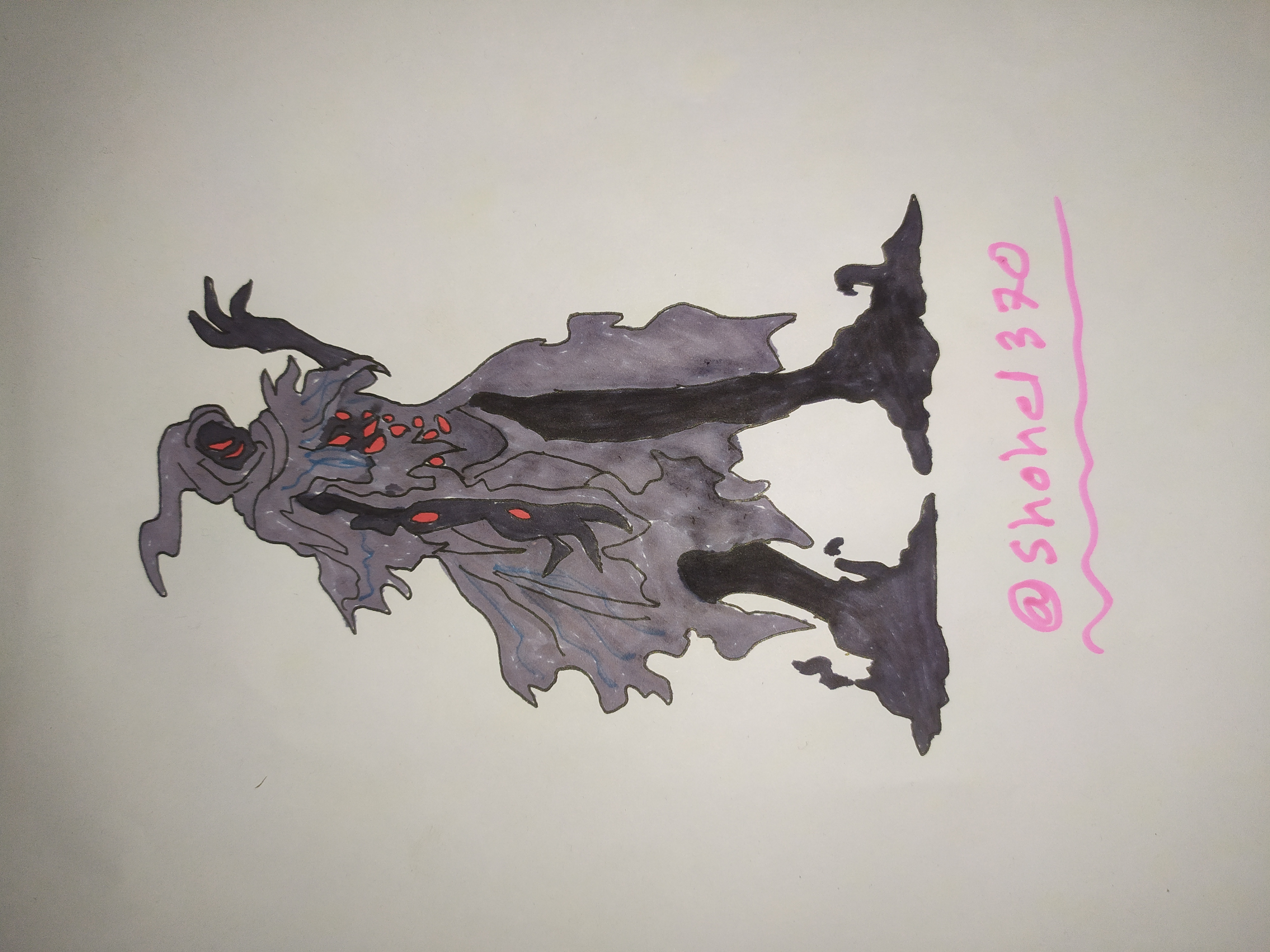 Orginal image: Here
What will be need this art BOOGEYMAN.
Clipboard.
A4 Paper.
Black Gel Pen.
Color pen.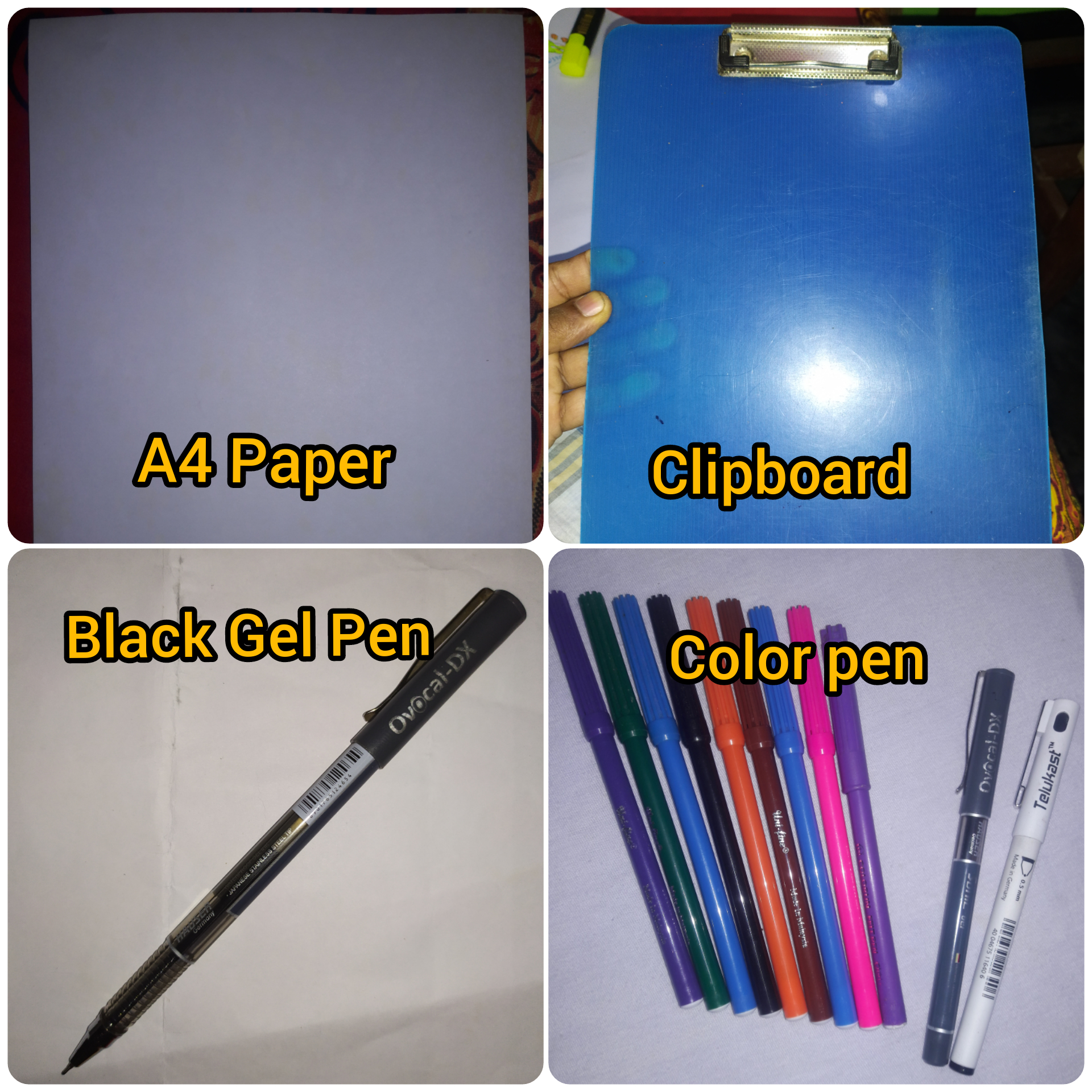 I will show this image drawing you step by step:
Step 1st. First I will trying to drawing upper some part of the image with black gel pen.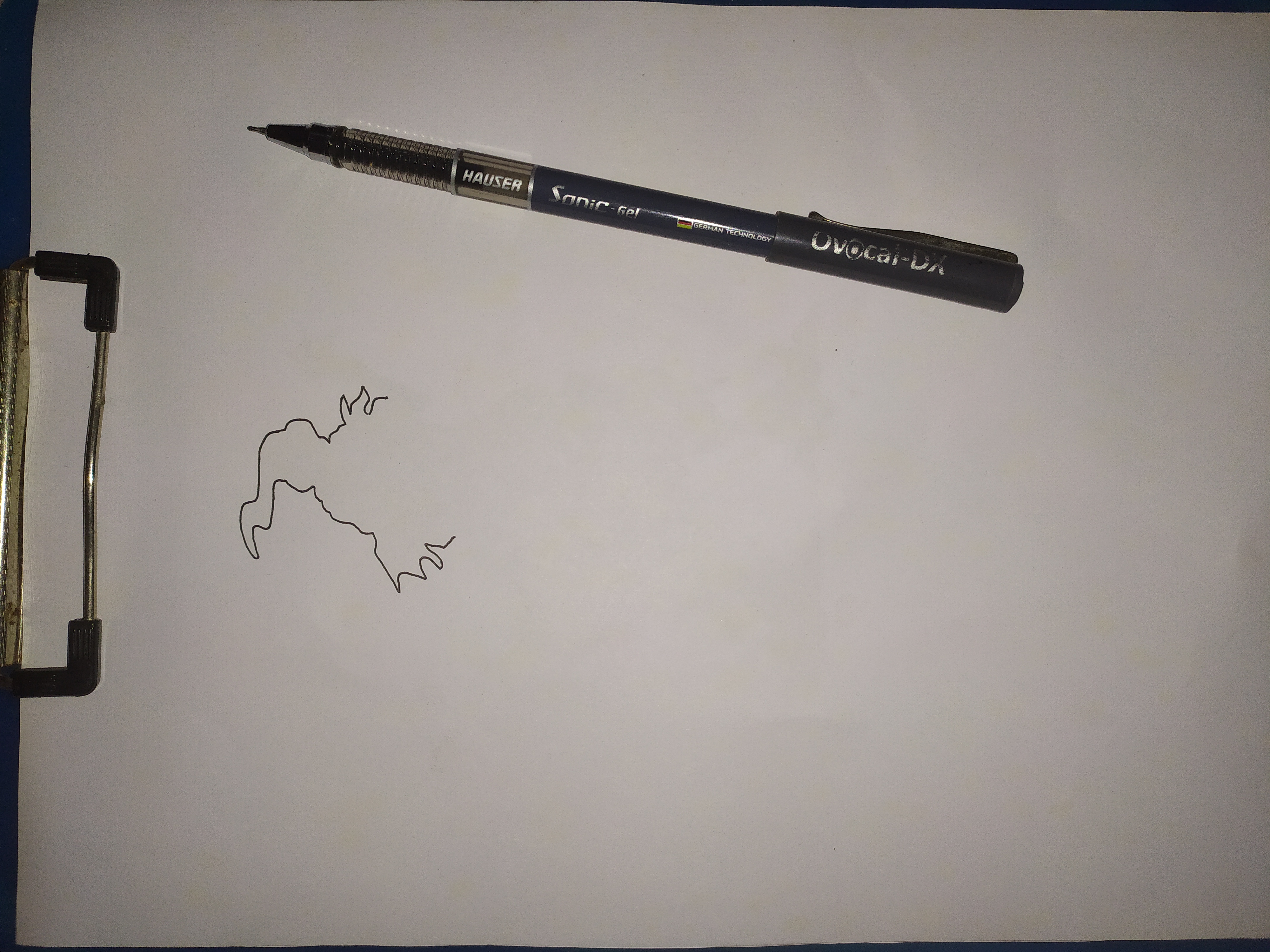 Step 2nd. Complete its full body outline & draw internal part of this image.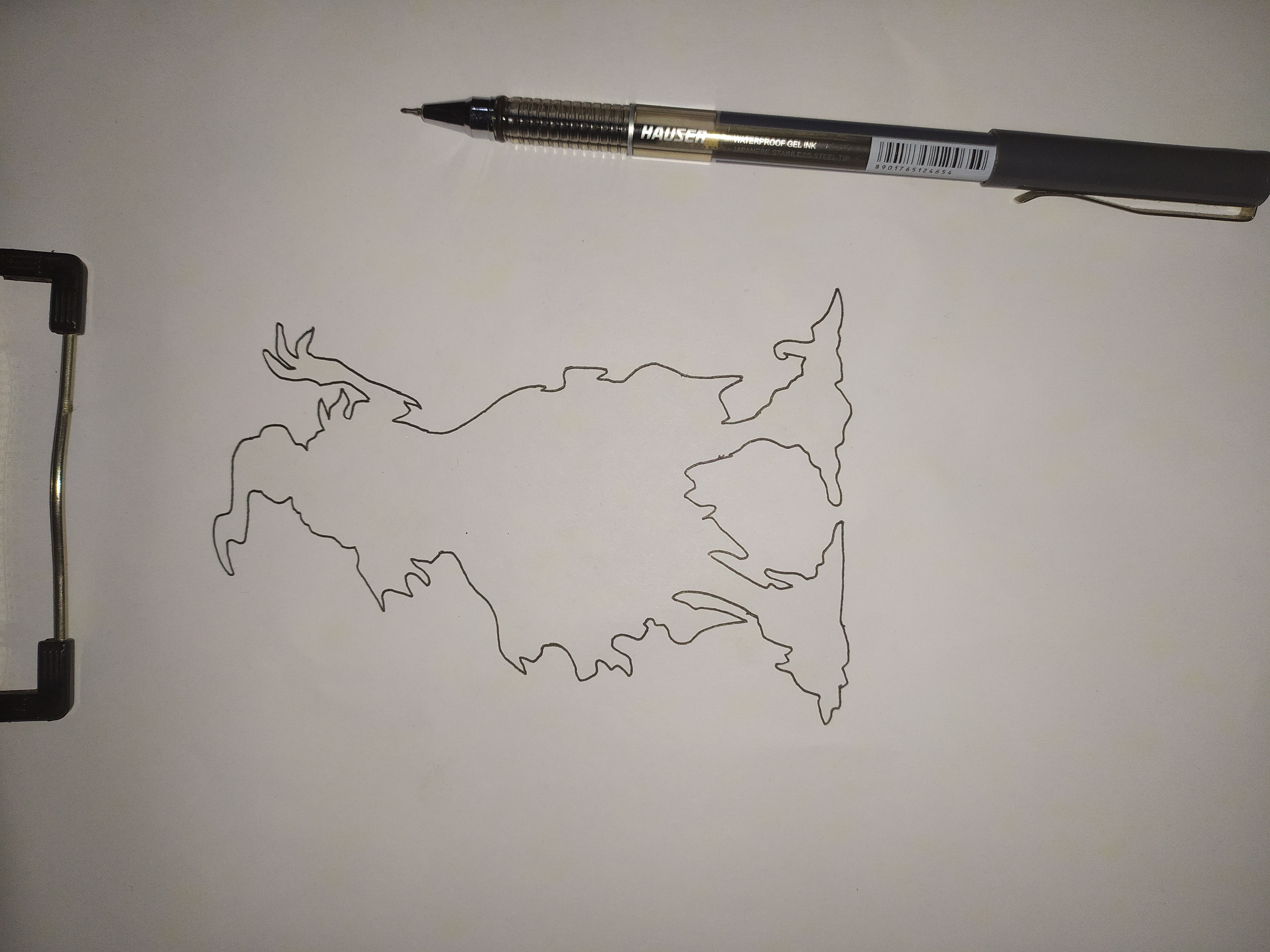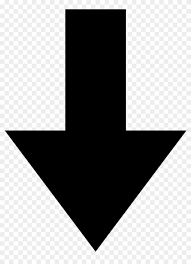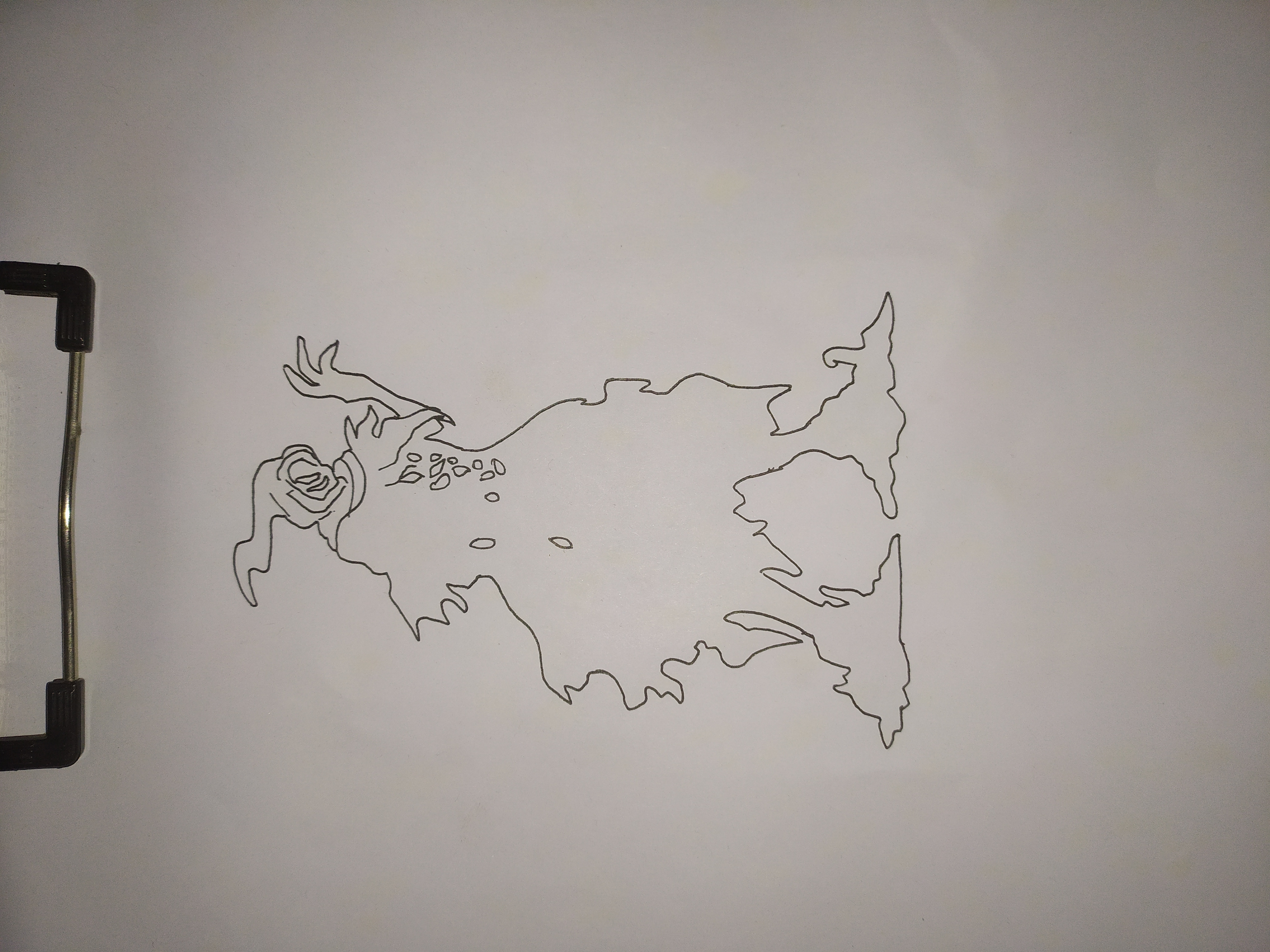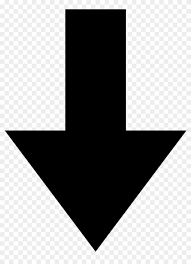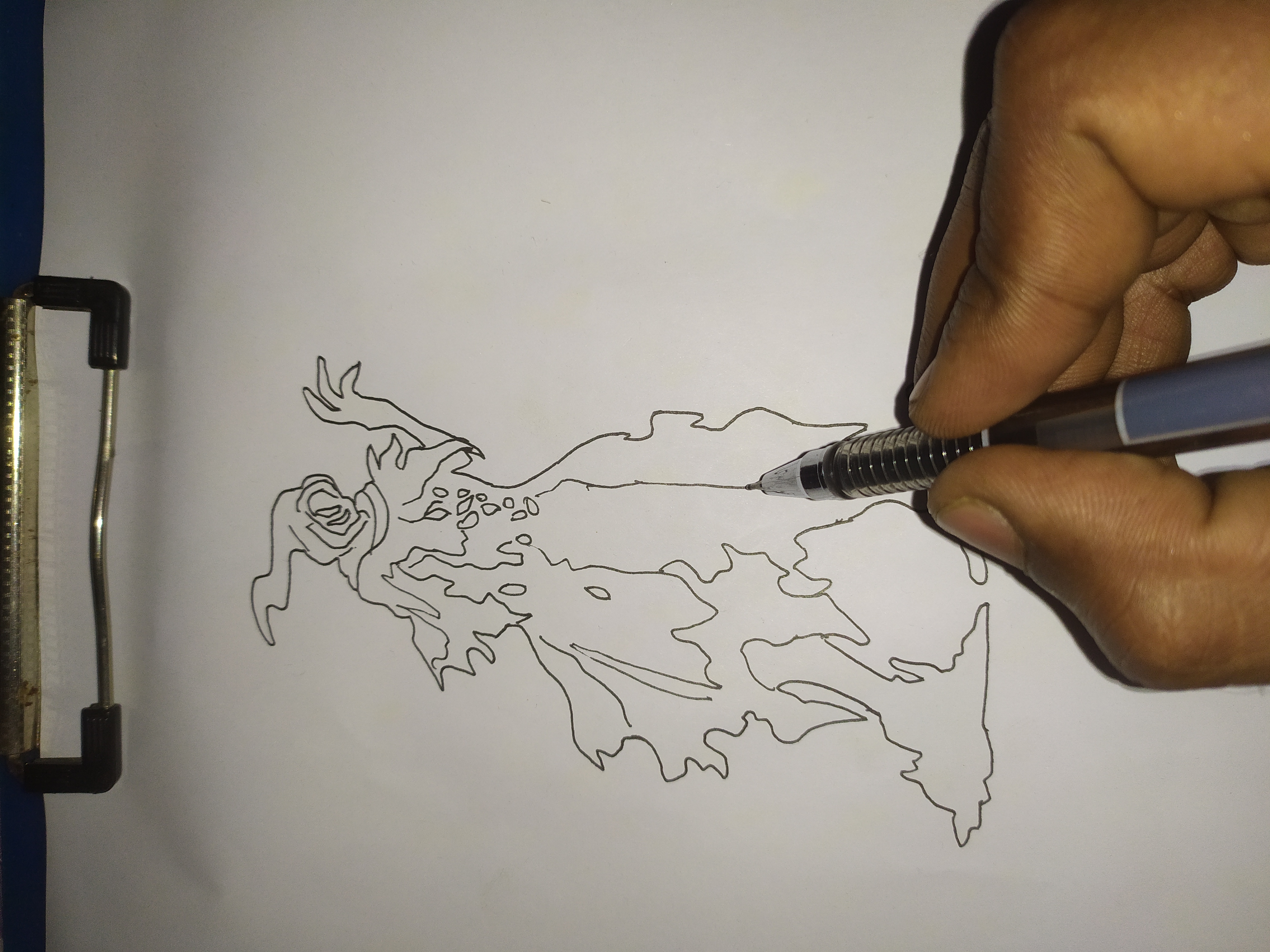 Step 3rd. Now I am drawing complete image with black pen. This image is ready for color.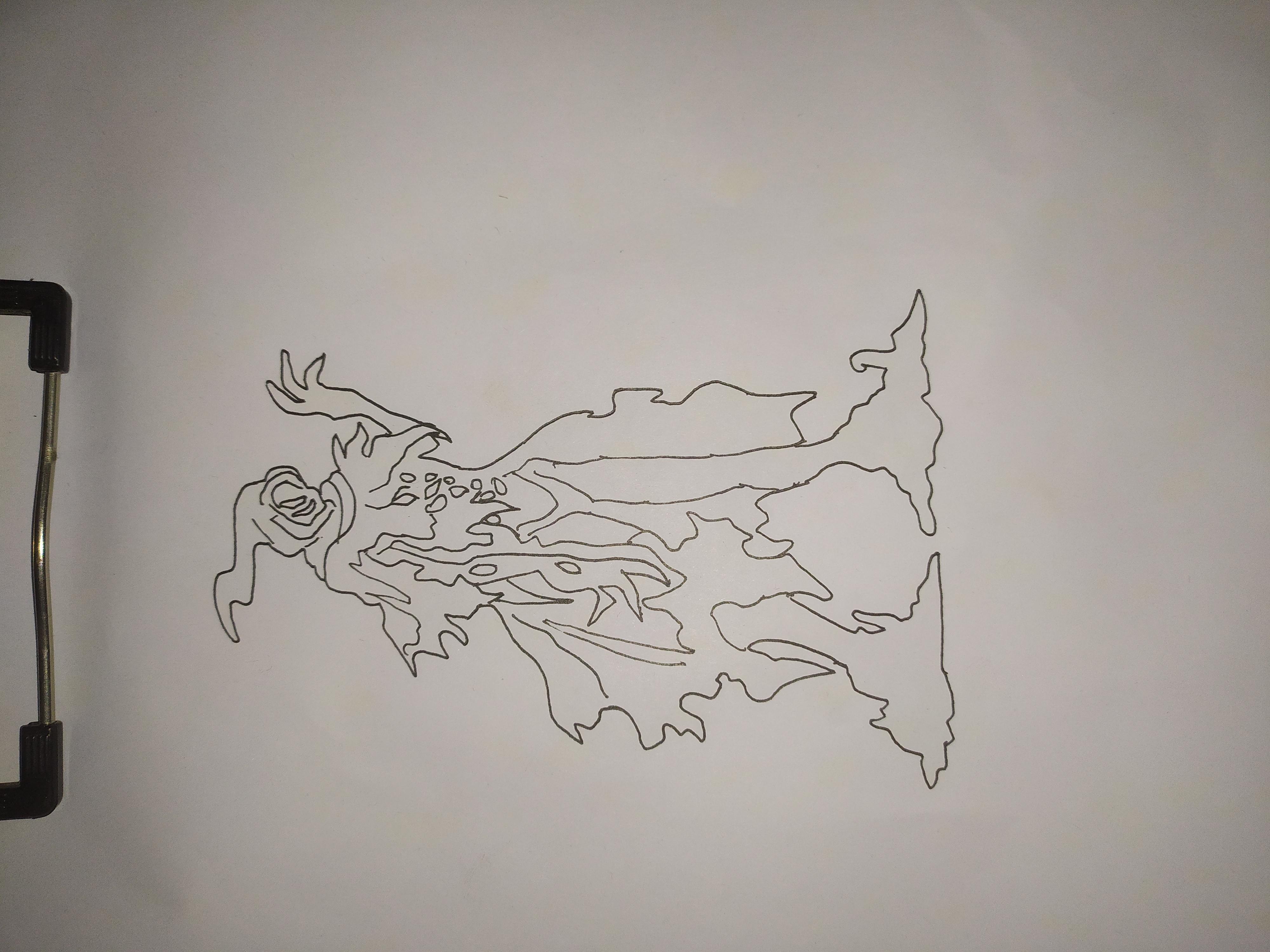 Step 4th. First I will add color add red color to some parts of this art.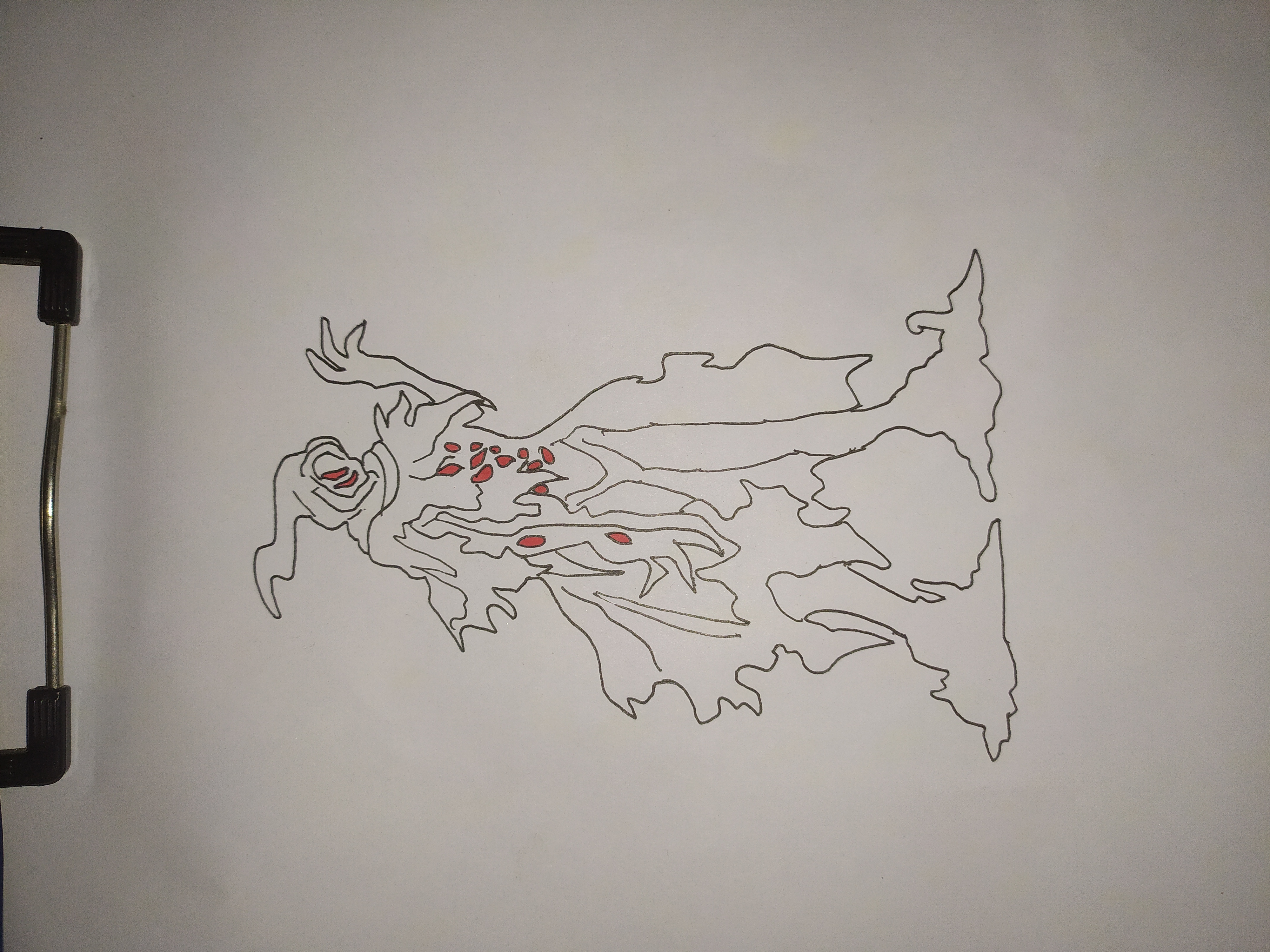 Step 5th. Now I will add some color of important part.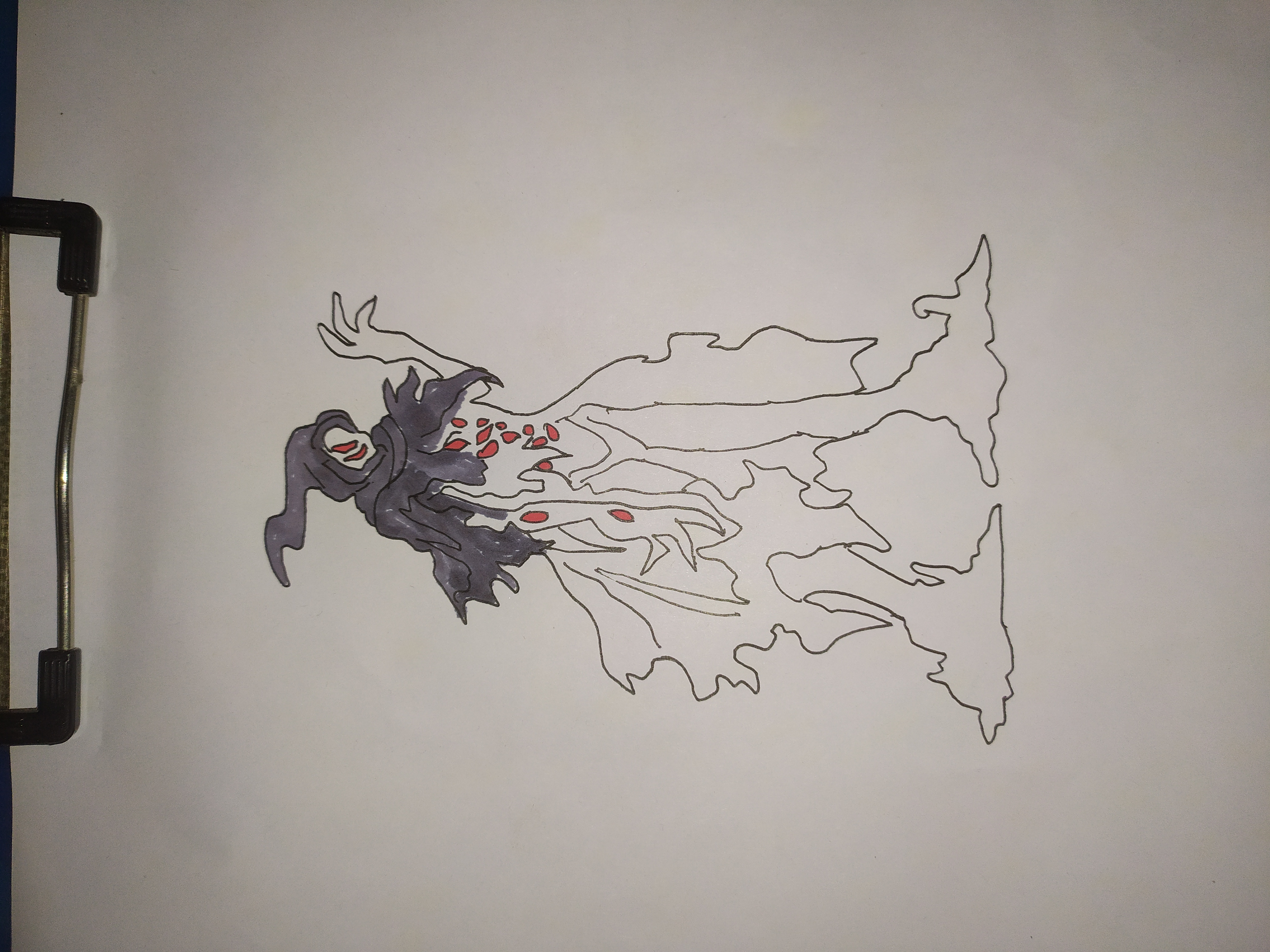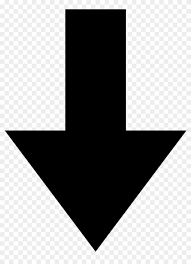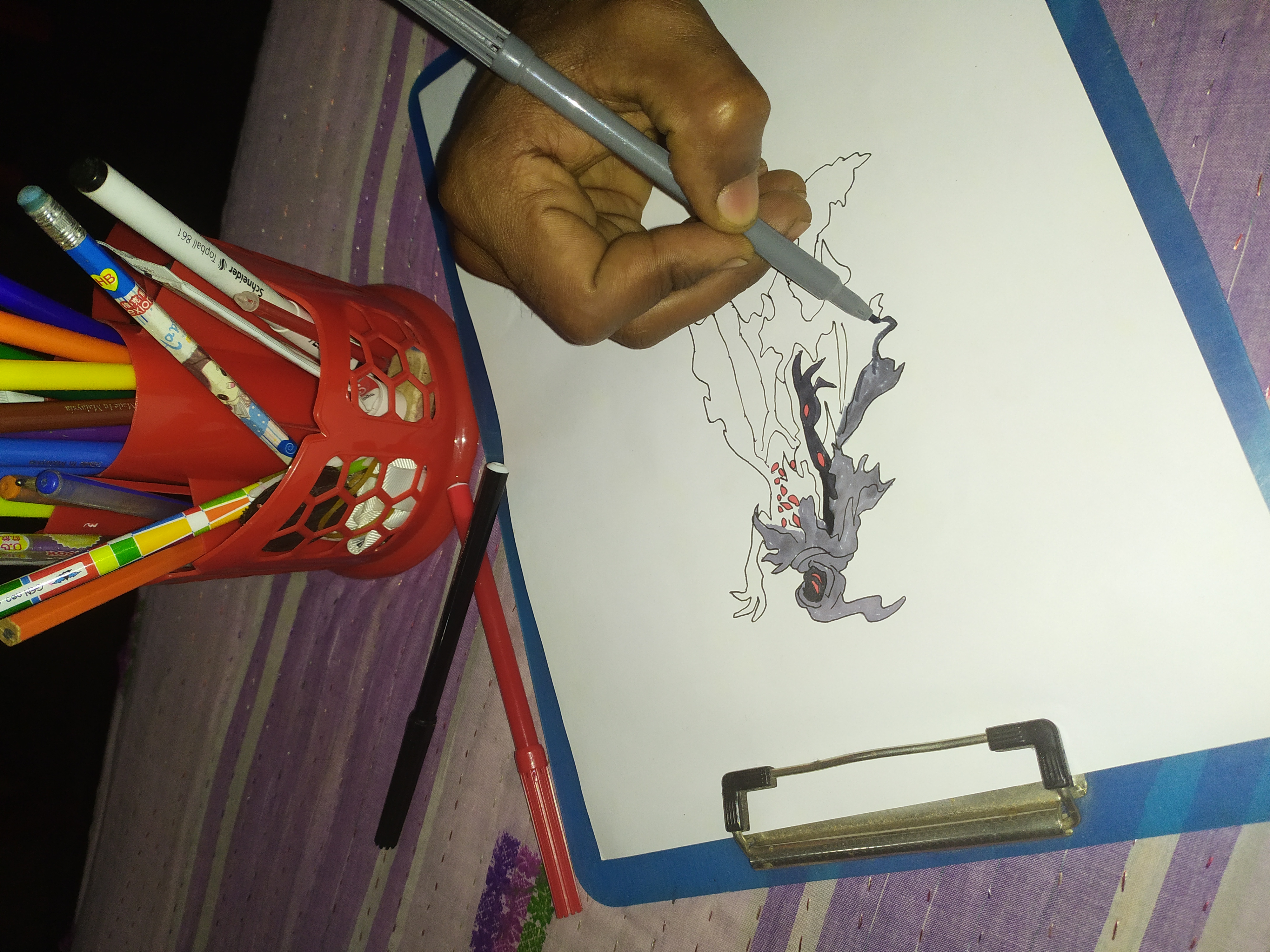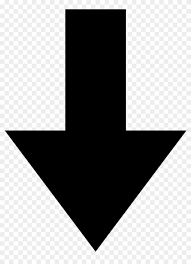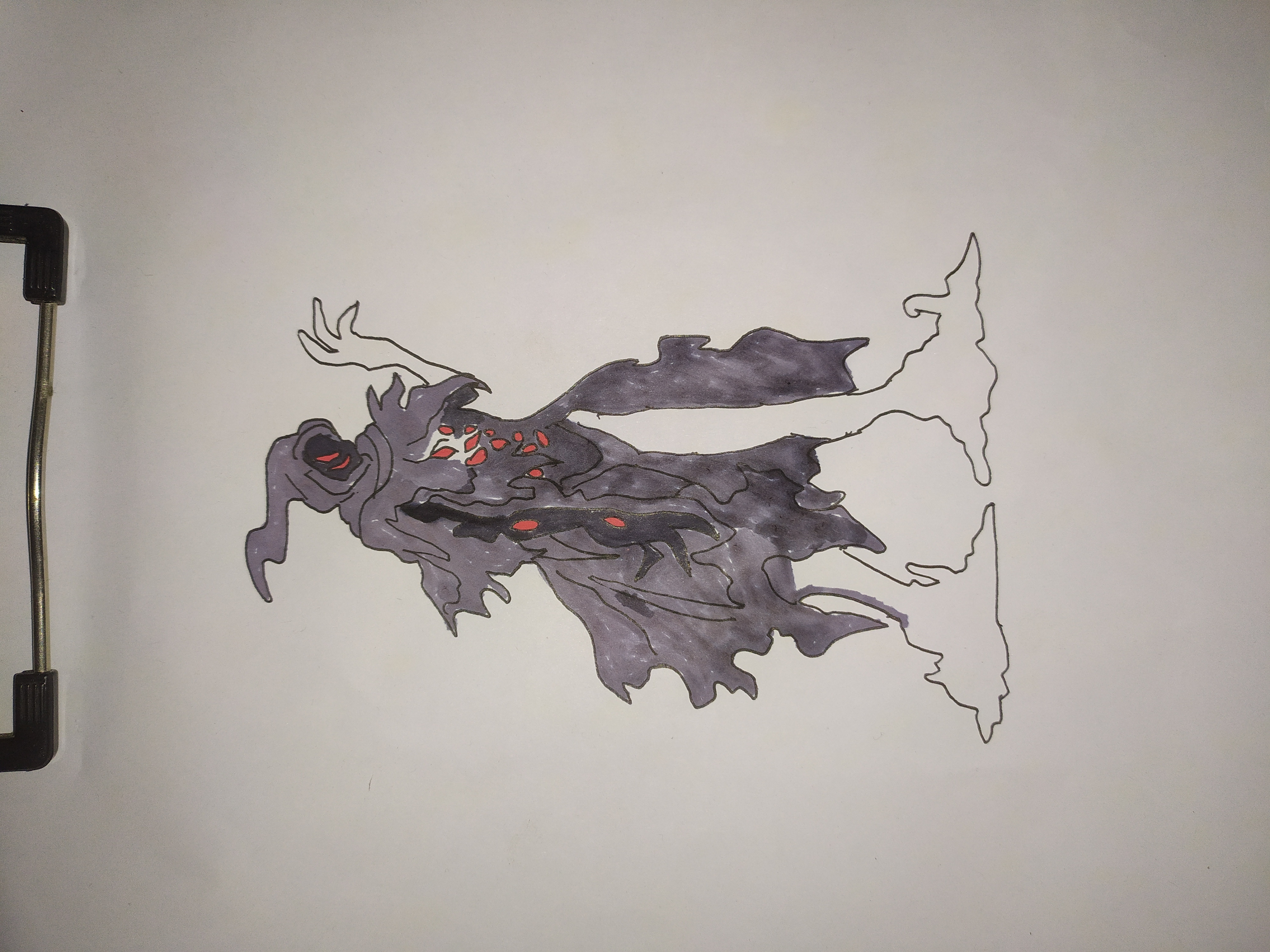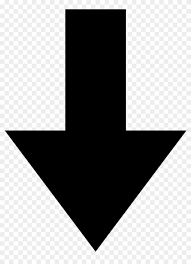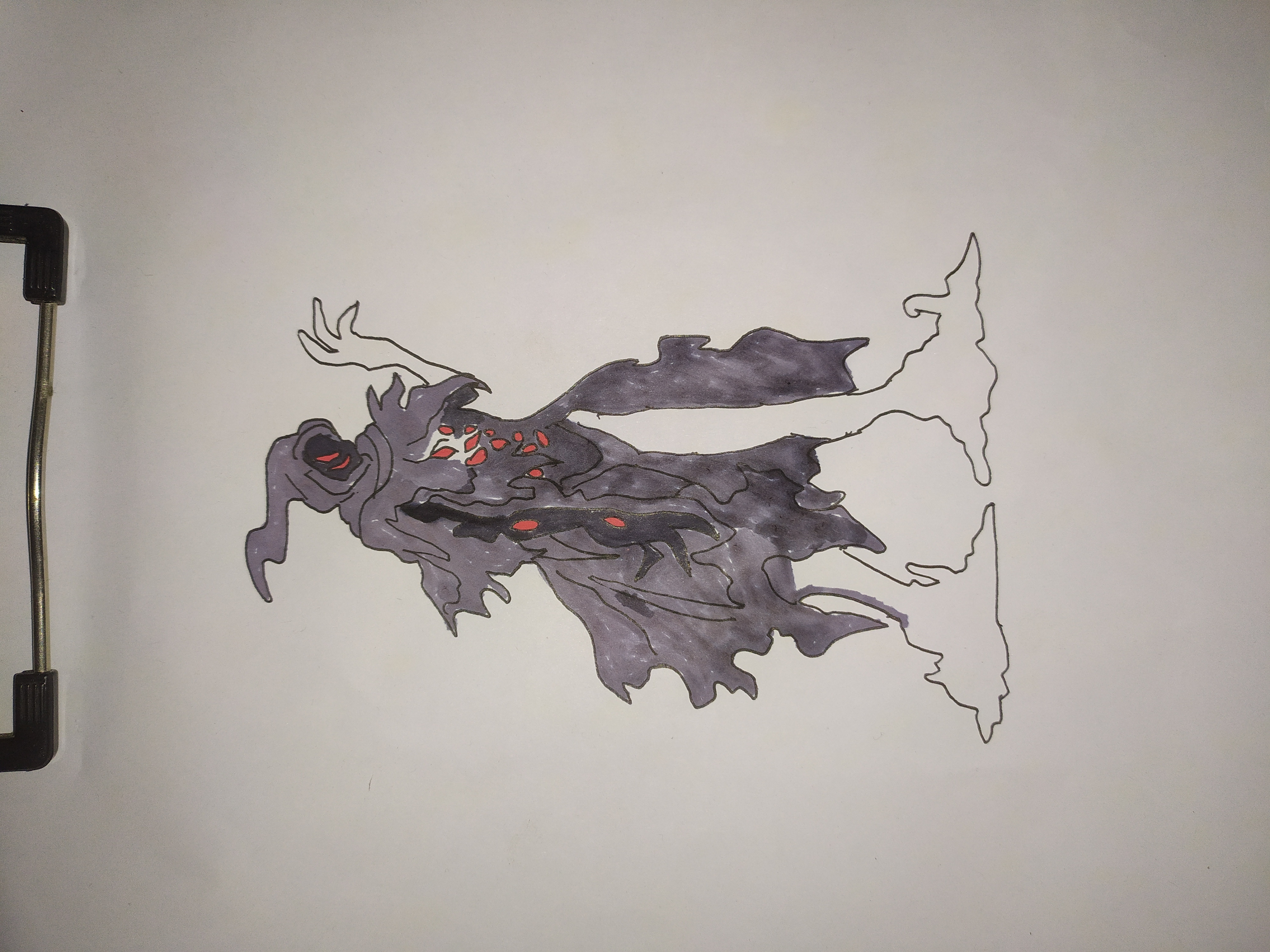 My image is color complete
You can participate if you want?
splinterlands-art-contest-week-167-10-booster-pack-prize ! Here
Here's my referral link.
https://steemmonsters.com/?ref=shohel370
I was trying my best to complete this art
I hope you all support me and encourage me to work, I will always try to give a good blog.

Thanks for visiting my blog