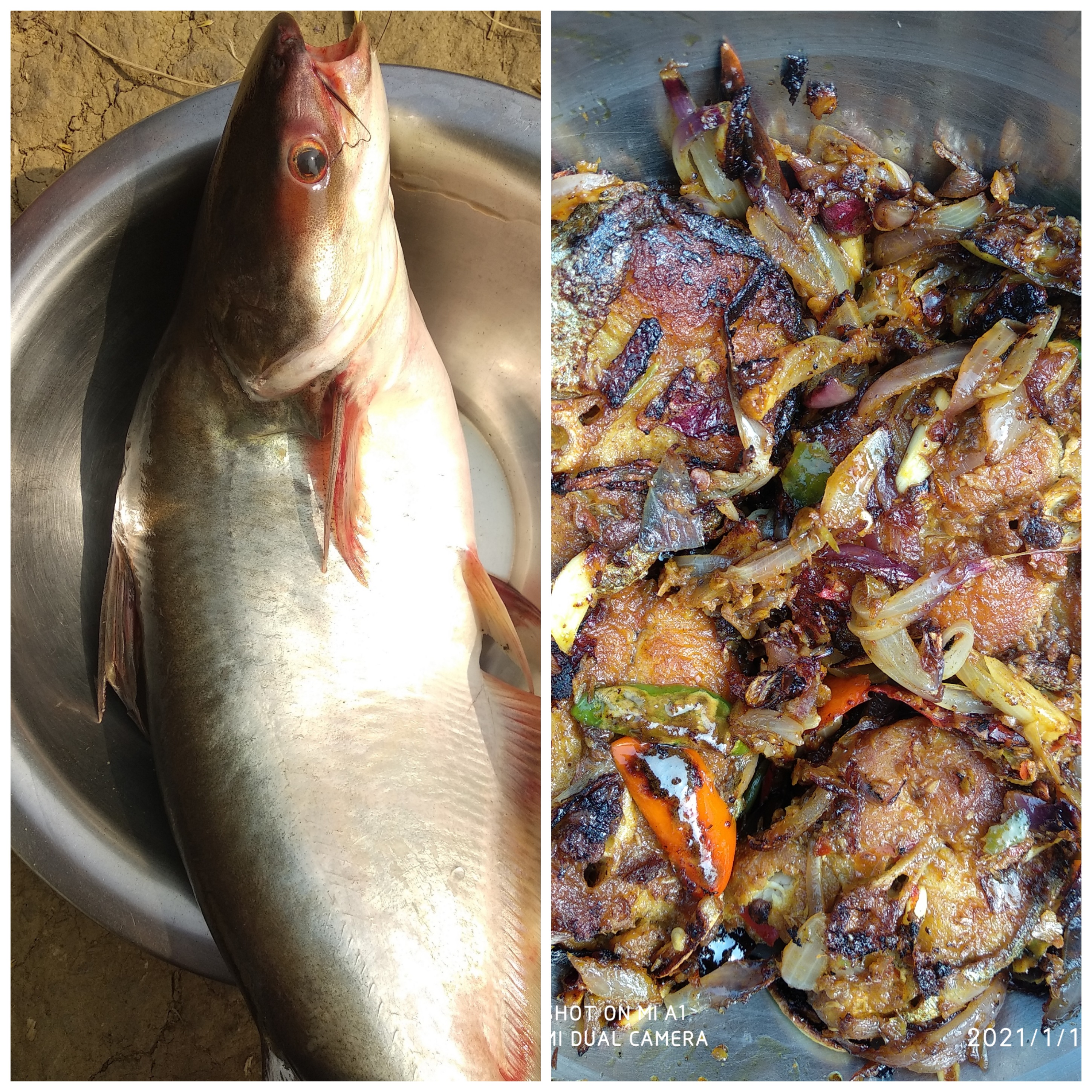 Ingredients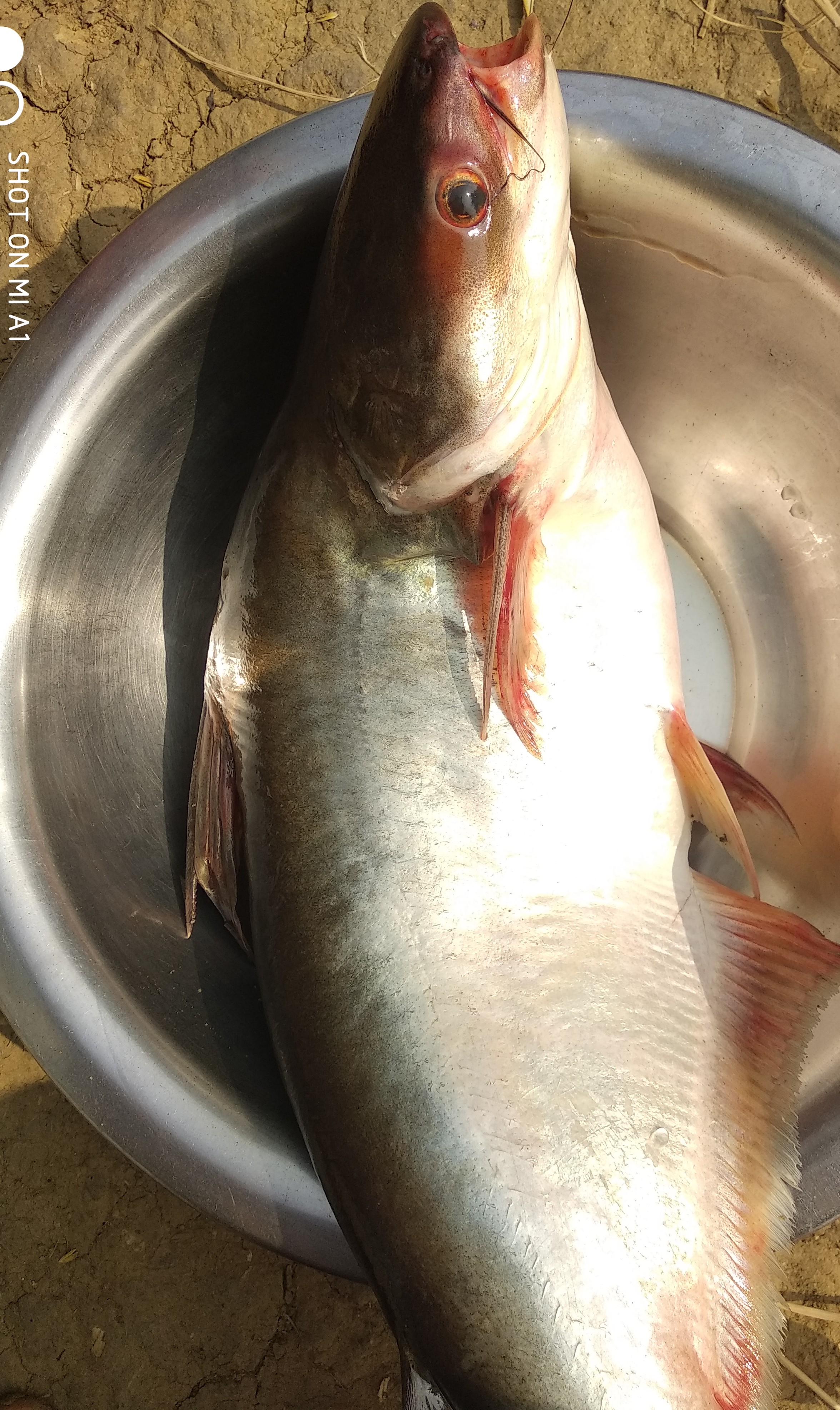 Pangaj fish four pieces
Tumeric
Salt
Mustrad Oil
Green pepper
Onion
Garlic
Cumin paste
Water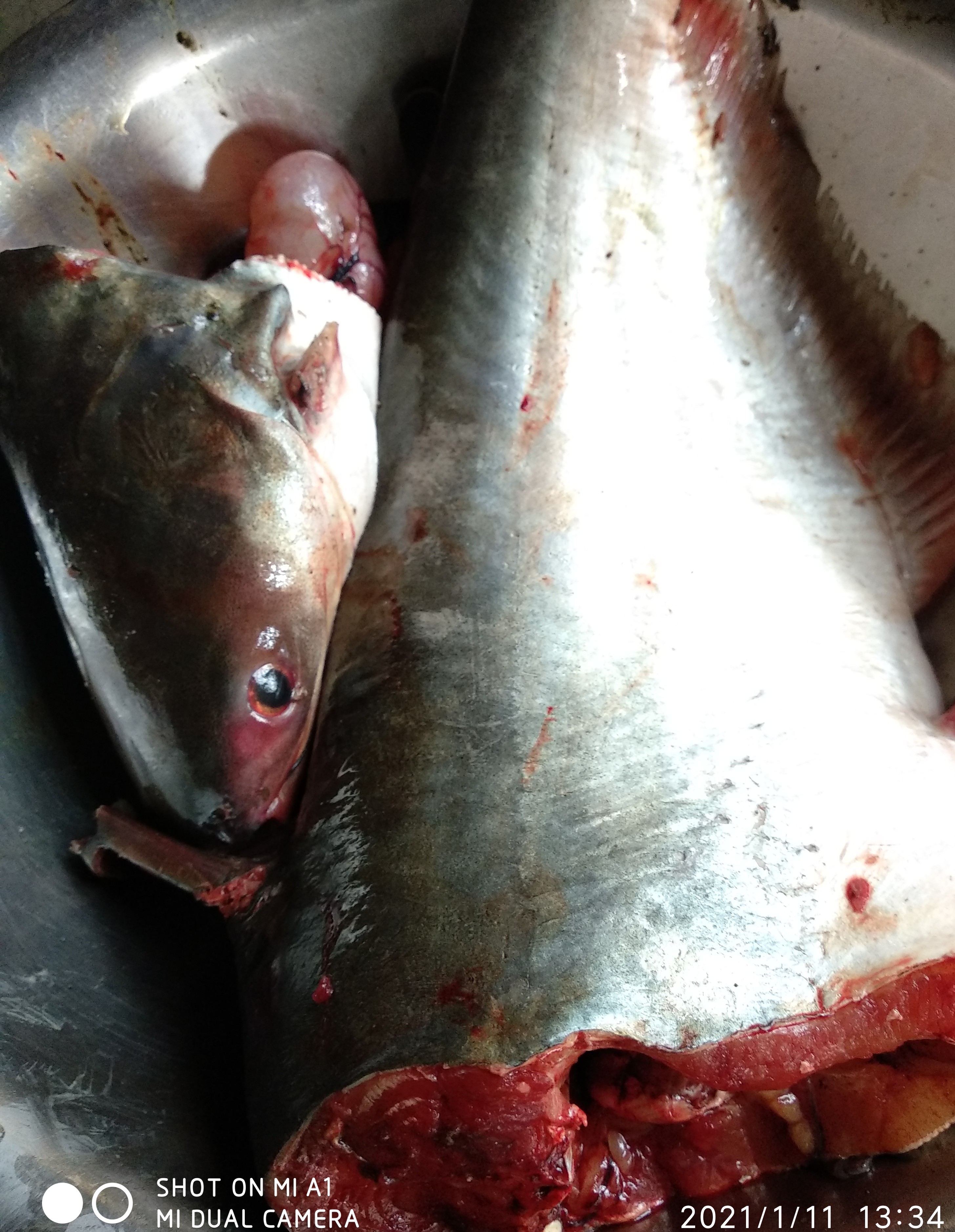 Firstly I had cut pangaj fish. I removed pangaj fish shells .After that I had washed pangaj with water . After washing pangaj fish , I had mixed tumaric and salt . When mustrad oil is hot , i had fried onions .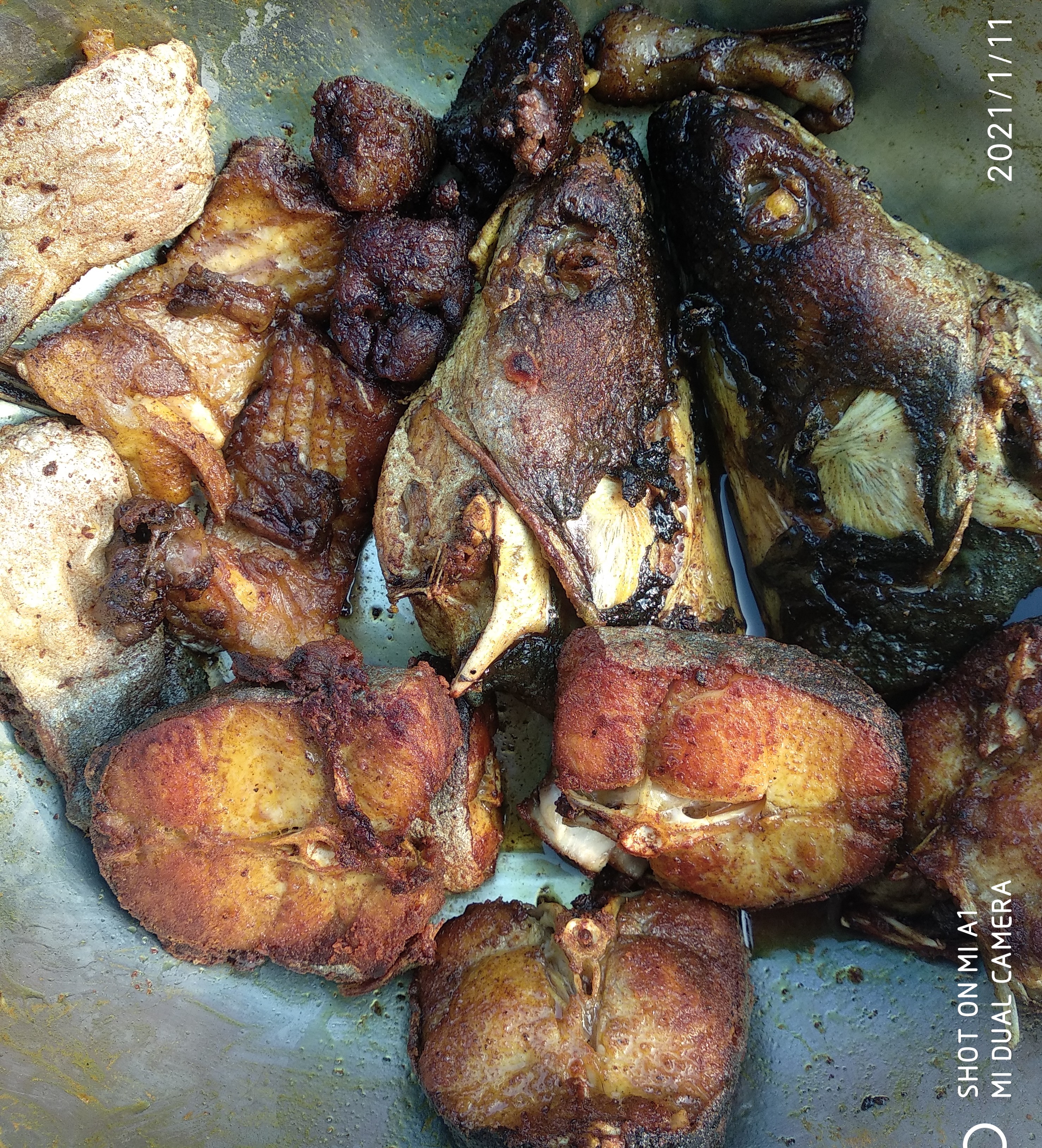 After frying onions , I had fried pangaj fish . Thus I had fried pangaj fish sometimes. Finally I made pangaj fish fry recipe.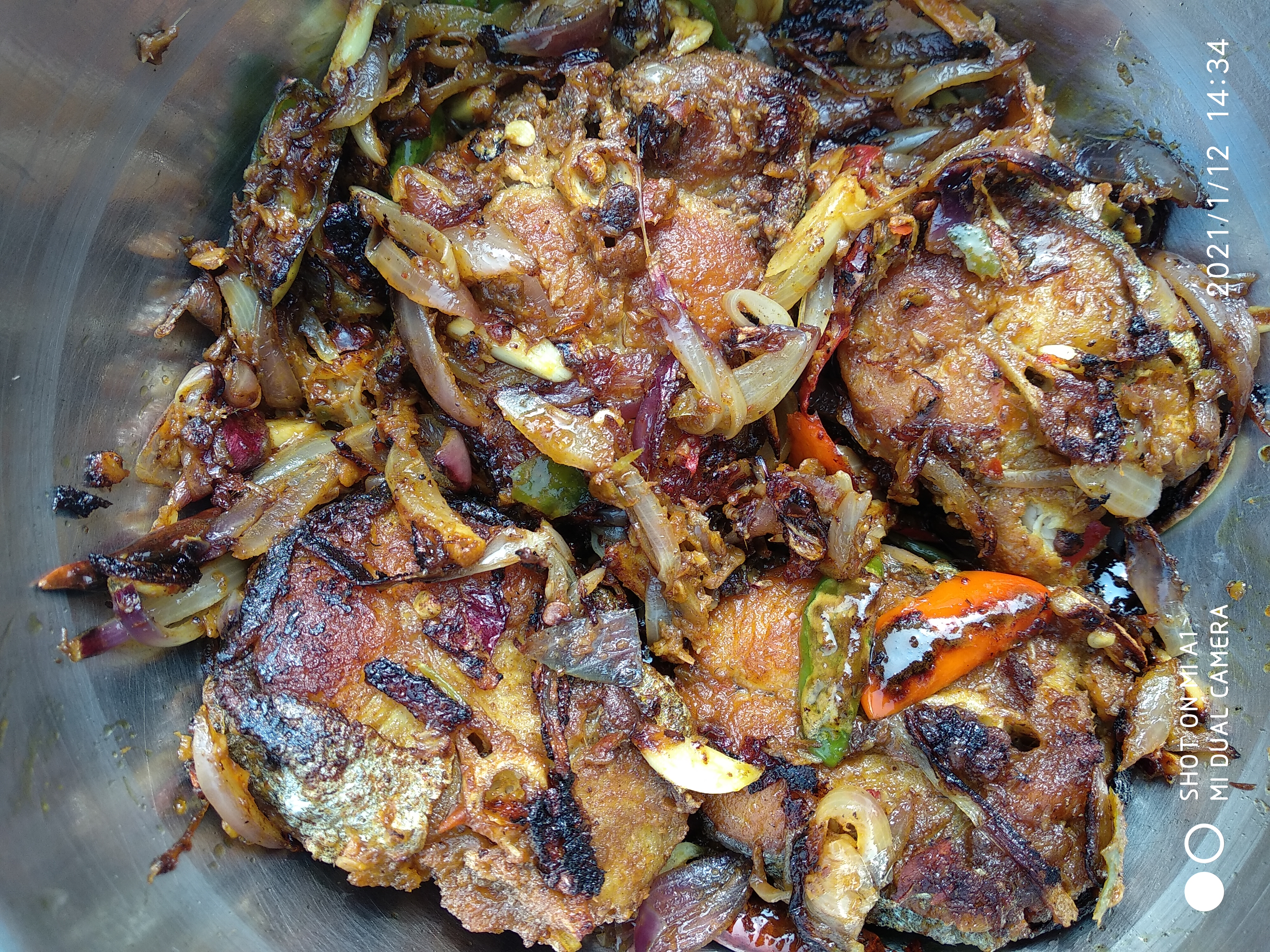 Really It is very delicious and tasty recipe . It is a homemade recipe .
Cooker @simaroy
Phone camera : Mi A1
Regards @simaroy