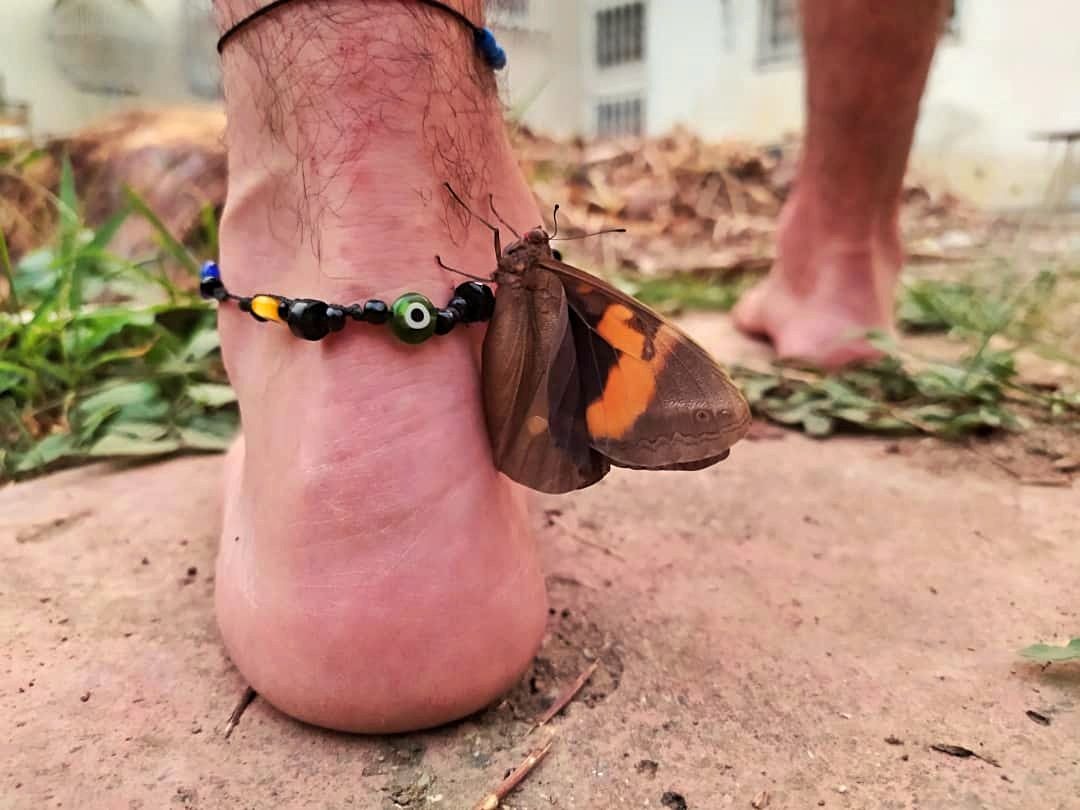 Hola amigos! Hoy estaba conversando con mi novio en el patio de la casa y de repente vimos como una mariposa caía en picada al suelo. Me acerqué para verla y noté que algo le pasaba a sus alitas, estaban como dobladas. Al acercarme un poco más voló y se posó en el tobillo de mi novio.
Hello friends! Today I was talking to my boyfriend in the courtyard of the house and suddenly we saw a butterfly swooping to the ground. I approached to see it and noticed that something was wrong with its wings, they were kind of bent. When I got a little closer, it flew away and landed on my boyfriend's ankle.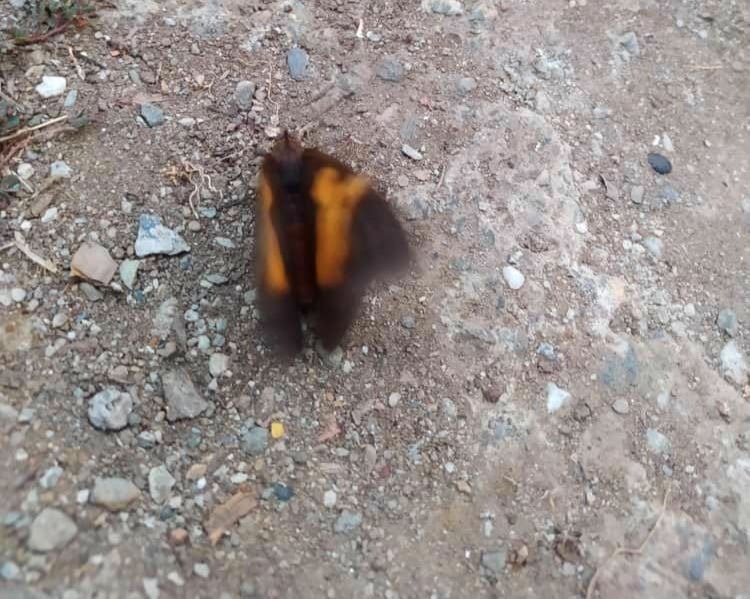 Allí aproveché de sacarle varias fotografías que les dejo a continuación. No creo que un momento así vuelva a repetirse, una mariposita permaneciendo aferrada al cuerpo de una persona por un largo tiempo no es algo que ocurra con frecuencia.


There I took the opportunity to take several pictures of her, which I will leave with you later. I don't think a moment like that will happen again, a butterfly staying attached to a person's body for a long time is not something that happens often.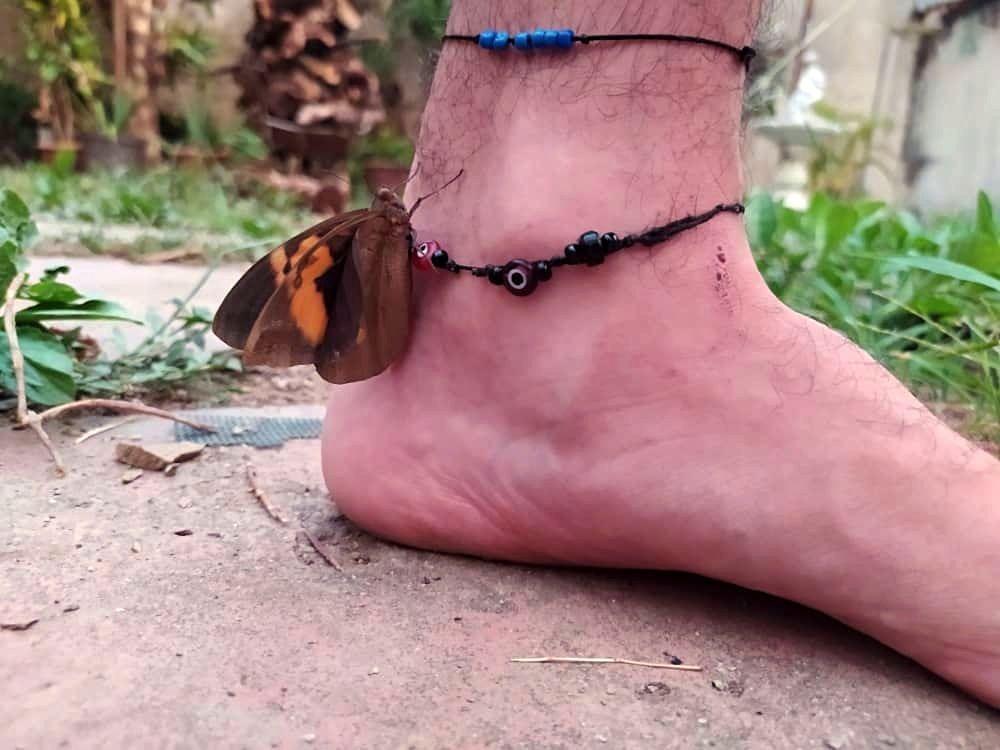 La mariposa intentó alzar vuelo pero no lo logró. En un tercer intento, se quedó atascada en una tela araña, por lo que la tomamos por sus alitas con delicadeza y la pusimos en una planta del jardín para que se recuperara.


The butterfly tried to take flight but did not succeed. On a third attempt, it got stuck in a spider web, so we took it by its wings gently and put it on a plant in the garden to help it recover.
Hace unos días vimos que una mariposa idéntica a esta salió de su crisálida pero no pudo volar y cayó al suelo, luego de unas horas ya estaba muerta :(. Tal parece que las alas no son lo suficientemente resistentes para lo pesado que se ve su cuerpo. ¿Ustedes qué creen que pudo haber pasado? ¿Algún experto en mariposas por aquí que me ayude a entender qué les están pasando a las maripositas de mi jardín?


A few days ago we saw a butterfly identical to this one come out of its chrysalis but it could not fly and fell to the ground, after a few hours it was already dead :(. It seems that the wings are not strong enough for how heavy her body looks. What do you think might have happened? Any butterfly experts around here to help me understand what is happening to the butterflies in my garden?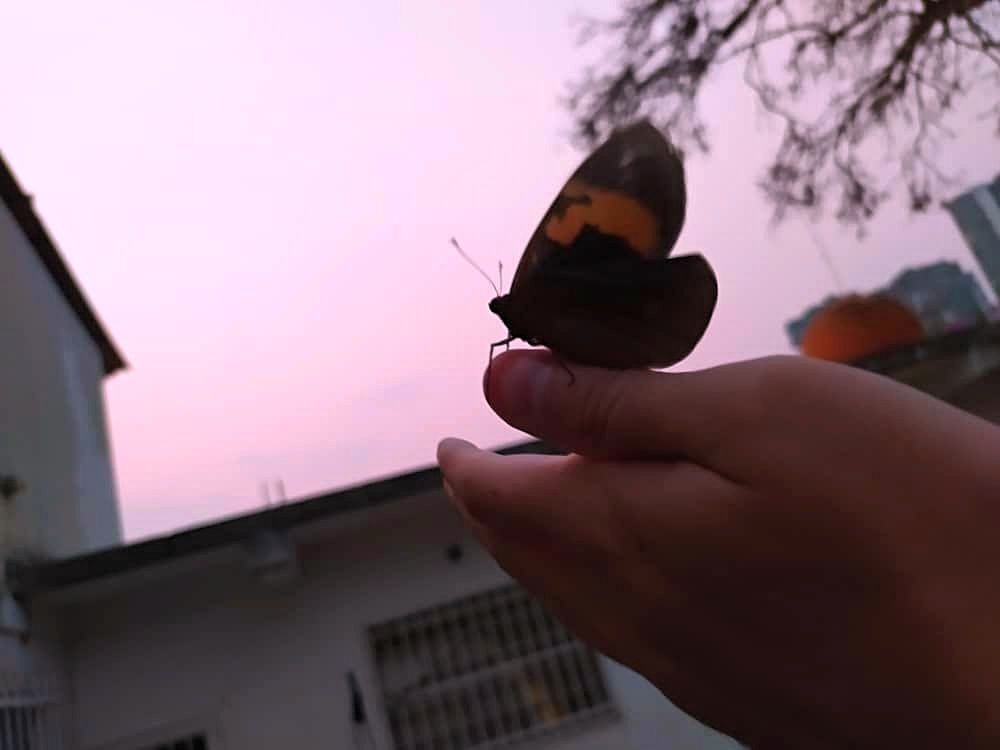 Todas las imágenes son de mi autoría.
All the images are my own.