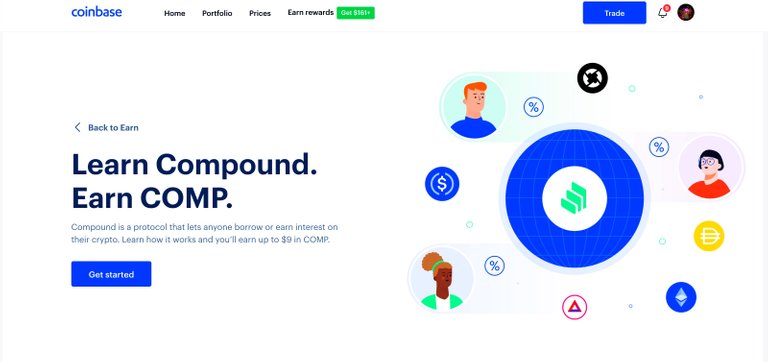 What's up STACKERS!
Yeah, I know.... I've still been away from "Social Media" and posting for months... I just needed a long extended break from this chaotic world. 😂
With that being said, CoinBase is now offering $9 in Free Comp Tokens for answering 3 simple questions to learn more about the DEFI Project. 🙋‍♂️
It literally took me 1 minute to answer all the COMP questions.
To be) honest, I hate Coinbase and never used them to trade crypto (it's really for newbs). The only reason I opened an account with them was to "Earn" these free "Crypto". 🤷‍♂️
If you don't have a Coinbase account, you can create one right here for free and get $10.
If you don't like the COMP Tokens, just sell them immediately and stack up some of that lovely HIVE Tokens. Might as well, right? 😉
Keep on STACKIN! 😎
~ Charles Fuchs
For those who's interested in following my "Content" and "Daily" Posts... you can just follow me @stackin to get my updates.
You Can Follow Me Here:
➡️ Facebook: https://facebook.stackin.co
➡️ Twitter: https://twitter.stackin.co
➡️ Instagram: https://instagram.stackin.co
➡️ UpTrennd: https://uptrennd.stackin.co
➡️ Hive: https://hive.stackin.co
---
PI NETWORK: Pi is a new digital currency you can mine on your mobile phone for free without draining the battery or using data. Use The Referral Code: ( stackin ) to be on my personal team.
---
WEBULL: A stock trading mobile app that offers a commission-free trading platform. Get 2 Free Stocks (Value $12 - $1400 Each) for just opening a Free Account!
---