One of the most famous delicacies of Indian food is Achar (Pickle). There is a wide variety of pickle available in market, pickles of different fruits and vegetables, pickles for different seasons. I am pickle lover and love to have it with each meal. Mathri is a popular North Indian snack that it needs no introduction. The spicy and tangy Achari masala gives a nice little twist to it. Let's see how we can make achari mathri at home.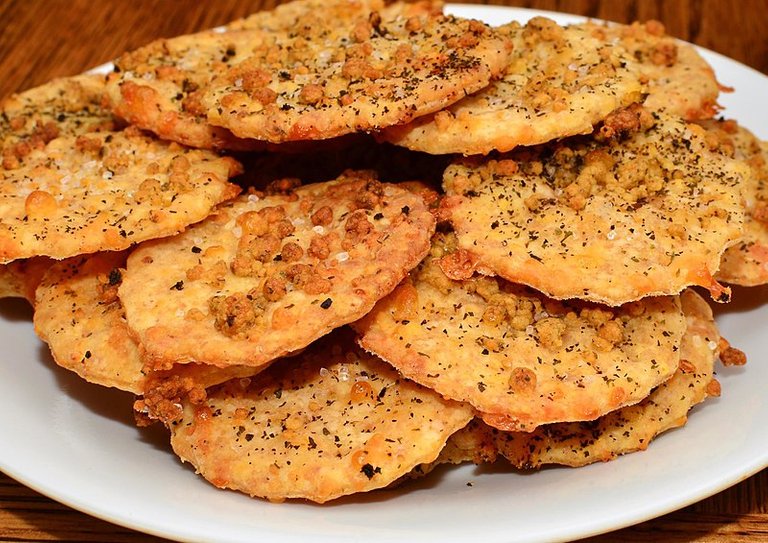 Cooking Time
20 minutes
Kitchen Standing Time
30 minutes
Servings
25 Mathris
Accompaniments
Tea
Ingredients:
2 cups Wheat Flour
½ cup Sooji
¼ cup desi ghee
½ TBSP red chilli powder
3 TBSP Mango Pickle Masala
1/2 cup water
Salt to taste
Step 1: Take Wheat Flour in a big bowl. Add Sooji and Ghee and mix well. It will turn into a soft mixture.
Step 2:Now add pickle masala, salt and red chilli powder.
Step 3: Add water slowly to the mixture and kneed into a dough. The dough should me moderately soft. Keep the dough aside for about 30 minutes and let it rest.
Step 4: Take small portion of the dough (lemon sized) and make round balls and then flatten them. Don't make them too lean since achari mathri tastes better when a little thick.
Step 5: Heat oil in a kadai. Make sure the oil is properly hot.
Step 6: Now turn the flame low and add 7-8 mathris at a time. Let them cook on low flame, don't turn the flame to high at any time else they will taste bitter. Let them cook until golden brown.
Step 7: Take the cooked mathris out in a plate and add the next lot.
Step 8: Serve with hot tea.
Try this recipe and home and enjoy the lockdown!
Happy Cooking!