As you may know, I can't walk right now, I got a knee surgery 6 weeks ago and I have and to move around using my crotches.
The best answer for this was to solve puzzles, watch series, read some books and look at the ceiling.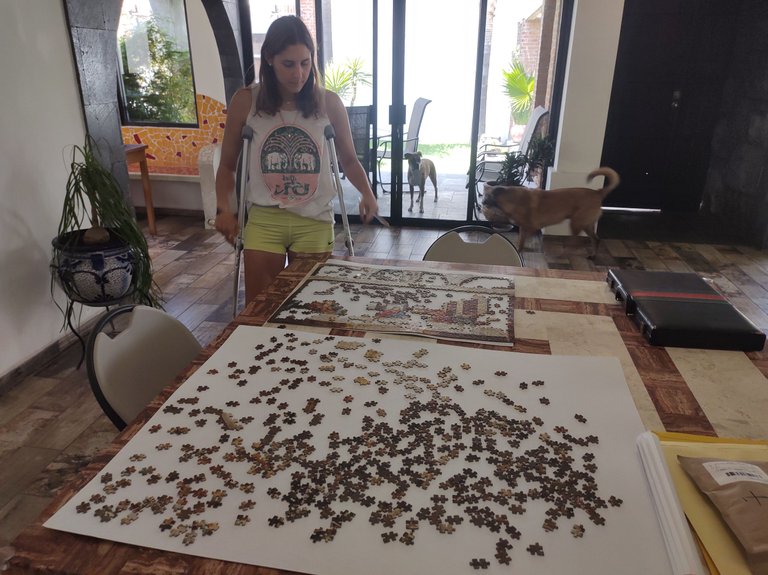 I solved around 10 puzzles with my friend who's been taking care of me over the past 6 weeks. We solved four 150 piece, four 300 piece, and two 500 piece puzzles, and that's when we decided to tackle the big threat, a 1,000 piece Da Vinci's Last Supper puzzle.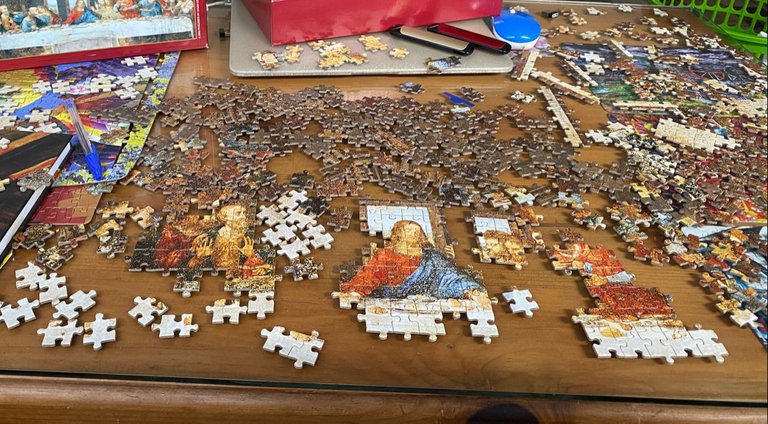 Imagine not being able to walk or stand still for more than a couple minutes... so we pretty much had to solve all the puzzles on the bed. This one is not the same puzzle but I don't have a picture of the 1,000 piece one, so I'm including this one :D
Can you see that thing on my leg? That's something the insurance company gave me to keep my knee cold and not let it swole. It's some sort of bucket that you have to fill with ice, and it has two hoses attached to it at the end with a bag that fills with the ice cold water, and I just cover my knee with it.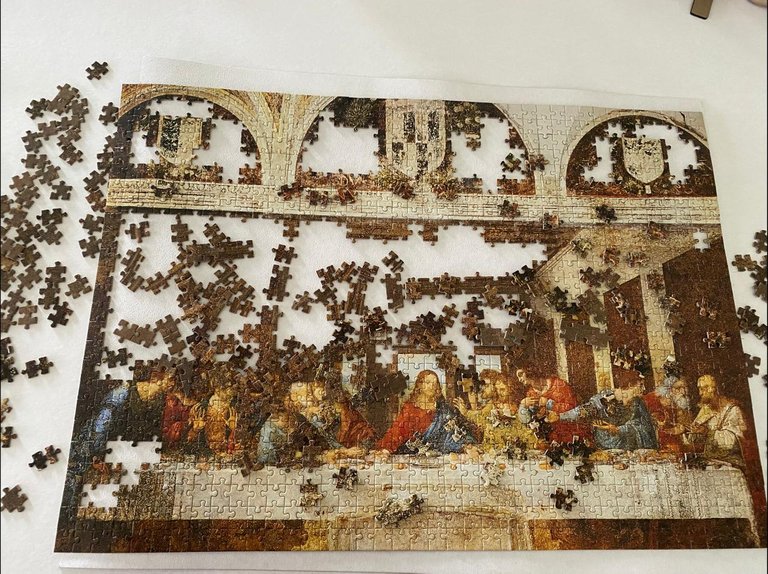 It took us around seven days - a couple of hours per day - to finish it. We certainly had our moments when we wanted to quit, not because it was too hard (it was) but because the image is too blurry and the detailing mixes up, making the color and form separation (something we learned about during the first ten puzzle making) a little bit too complicated.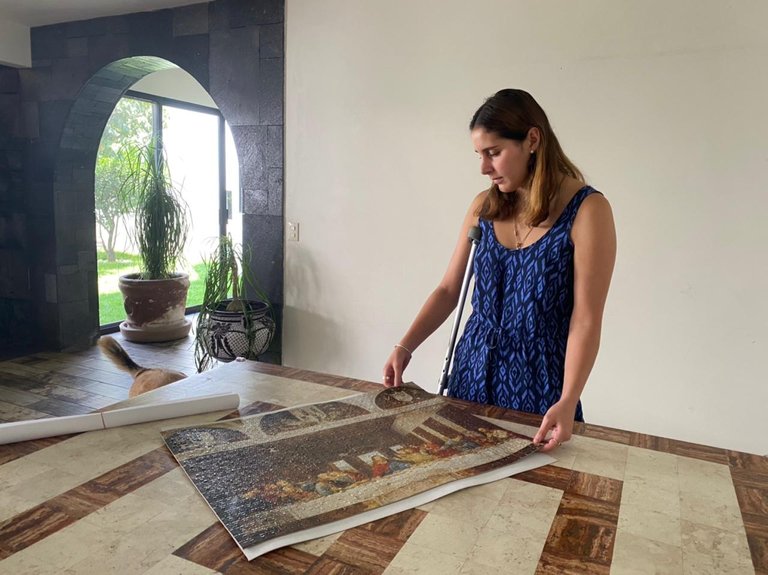 Eventually my mom ended up helping us out on the weekend and we finally reached the point where we knew where every piece belonged, and it was just a matter of time until we kicked this puzzle's ass.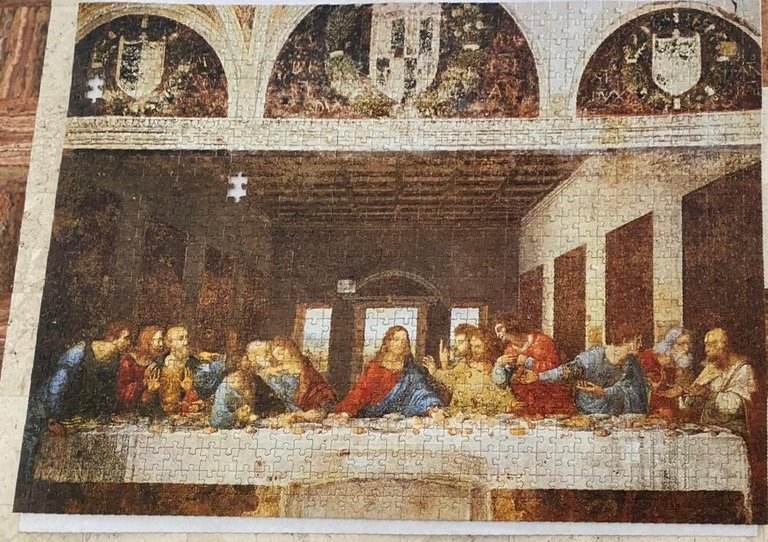 It took us way too much, we spent a lot of time and days doing this, and we changed it from the bed to the dinning table a couple of time... We lost two pieces!! It was such a bummer, I was very sad when we found out we were missing two pieces to finish this puzzle that gave us so much trouble!
But we already emailed the puzzle company two days ago and we are hoping they reply soon so we can finish it and perhaps even hang it on the wall of my bedroom :)