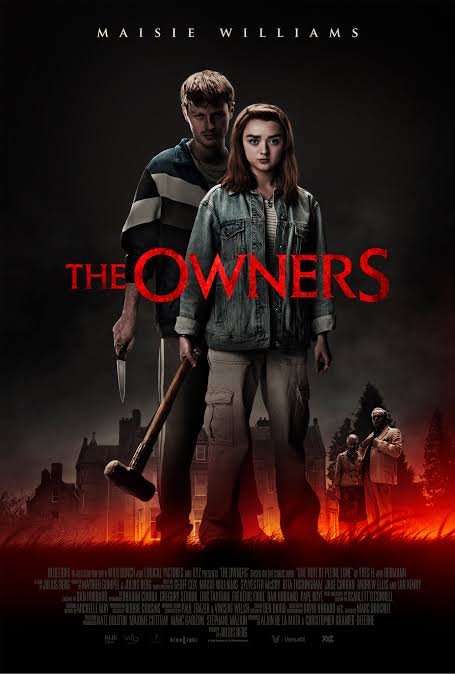 Hello Hivers. Here's a movie review of the 2020 Horror and Thriller movie, The Owners. If you're a horror movie fan, then I suggest you check out this movie. It's got the Game of thrones star actress, Maisie William and there's quite alot of blood involved.
Please before you continue reading, this post contains spoilers.
So this movie is about a group of young thieves who broke into the house of an elderly couple for some money in a safe.
The couple got back he quite early and were attacked but unfortunately, the theft came a nightmare for the young thieves as the elderly couples turned the table around and hunted them instead. The fight to stay alive was more than the money they had come for and there were lives lost in the process of trying to escape from the aged couple.
The movie was quite interesting to watch and had so many scenes of blood and rage. It was indeed a tragedy for the thieves as their lives including the girlfriend of one of the thieves. I'll rate it 7/10 because I really enjoy Maisie Williams performance.
Here's a link to the trailer

Cover source
https://www.imdb.com/title/tt9806370/

ABOUT ME
I am a self taught and aspiring visual artist, photographer and blogger who loves to create artworks out of randomness. I love the creativity behind my style and the freedom to create drawings out of imperfections.😊😊

Credits to thepeakstudio for the fancy dividers.
Thanks for stopping by my post. Enjoy the rest of day♥️