---
I did several fun and enjoyable things today aside from the usual work and anime type of day and/or night. In the afternoon, during my brak time from work, I decided to record myself singing an anime song.
I somehow miss Haikyuu!, so I chose IMAGINATION by SPYAIR. I've actually always wanted to try making a video of myself singing karaoke, but I couldn't find an app which was compatible with my previous phone that allows me to screen record the video I'm using, use my condenser mic and take a video of me all at the same time.
Now, I exchanged phones with my mama and luckily, I found an app which actually worked. I need not use multiple phones since one phone is enough for me to do it. I then opened and use a video from YouTube and sang my heart out. HERE is the link of the original karaoke video I used in my video. I really like this song, so I hope I was able to give justice to it somehow.
★・・・・・・★・・・・・・★・・・・・・★
Another fun thing I did tonight was have a sketching session with one of the kids in our neighborhood. He has been into drawing recently and I see potential in him. We decided to meet at least once a week to draw together. Her really reminds me of my cousin/son named Godwyn. I used to do these things when Godwyn was his age. Nowadays, gaming is what Godwyn and I enjoy together. haha
Here are some of our pictures from tonight's session...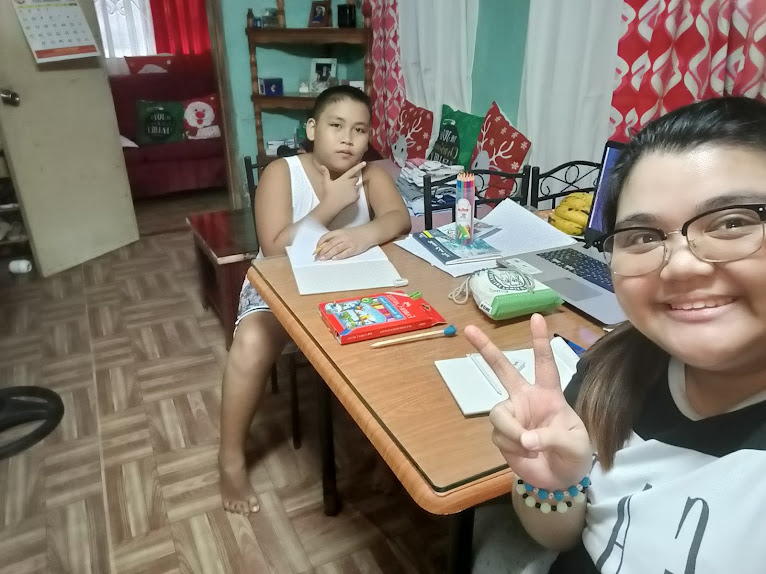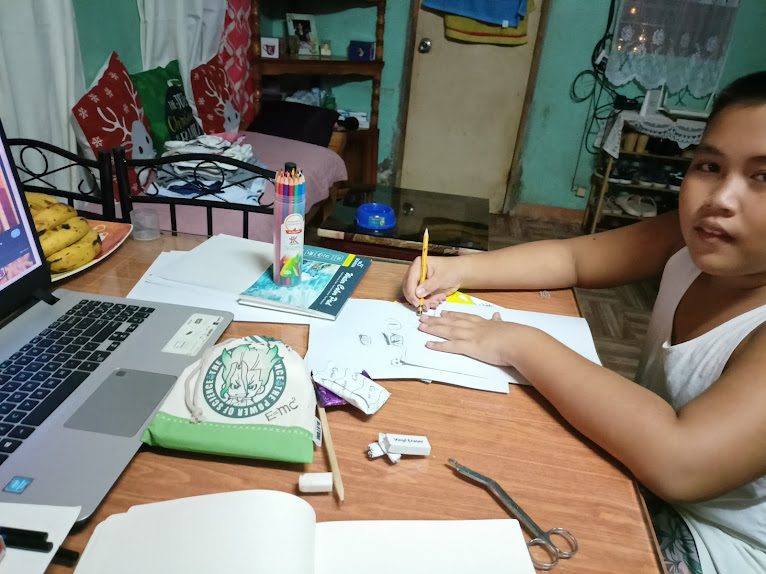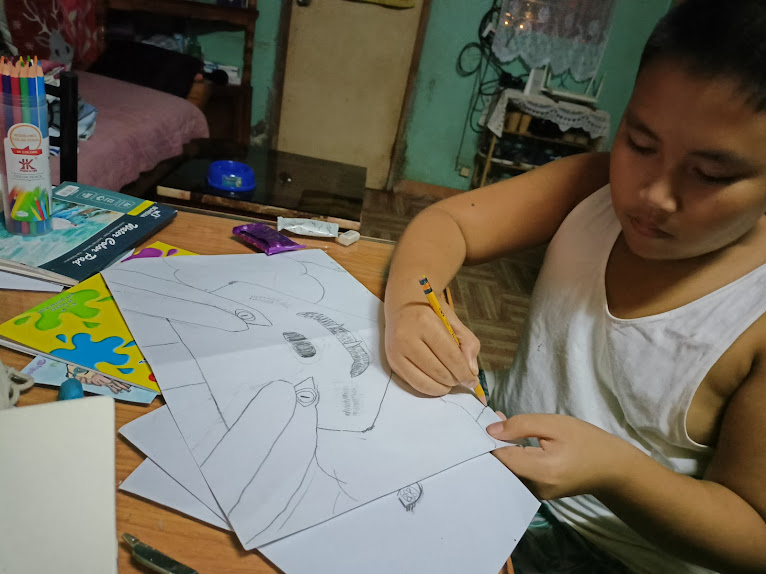 While sketching, we were also talking about anime and mobile games. He's such a witty and talented kid. I enjoyed talking with him a lot. It feels like I suddenly have a younger brother who is one third my age. hahaha But really, it was a fun sketch or drawing session with him.
I had to cut our session short, though... I have a class later in the evening, so we had to say goodbye. Anyway, we'd get to see each other every time he comes by with the others kids at our store. Although the kids here are sometimes naughty, they're all lovely and good kids. They also started with Christmas caroling earlier today because it's December 1st! haha I just hope everything goes well... I hope everyone's day-to-day life would be happy.
We are actually facing a very big problem right now, but we are trying to be positive as always.
Have a great day everyone... I hope my song didn't ruin your day. haha
---