Hola amigos de Hive. Un gusto saludarlos, desde que hice mi presentación empecé a hacer este dibujo de mi sobrina Isabella, y a quien no conozco porque me encuentro en Lima, Perú, esta es mi manera de saludarla y brindarle mi cariño. Espero y les guste el trabajo.
Hello Hive friends. It is a pleasure to greet you, since I made my presentation I started to make this drawing of my niece Isabella, and who I do not know because I am in Lima, Peru, this is my way of greeting her and giving her my love. I hope and you like the work.
---
EN ESTA FOTO ME BASÉ 👇 :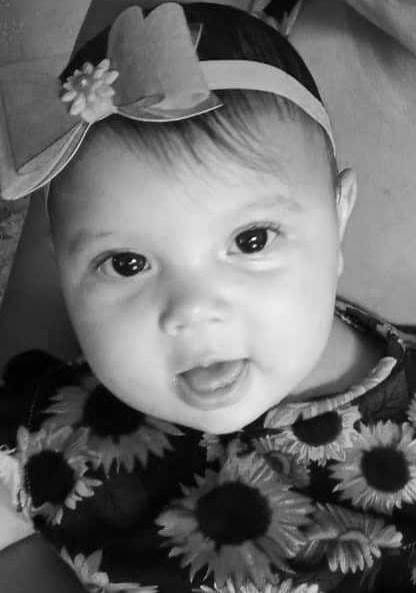 Crédito de la fotografía: @joseannyt |Photo credit: @joseannyt
Traté de buscar la manera de aprovechar la fotografía, aunque tiene algunos detalles de resolución.
I tried to find a way to take advantage of the photograph, although it has some resolution details.
---
PASO A PASO |STEP BY STEP
Hice el boceto de mi dibujo, sin los detalles al 100.
I made the sketch of my drawing, without the details at 100.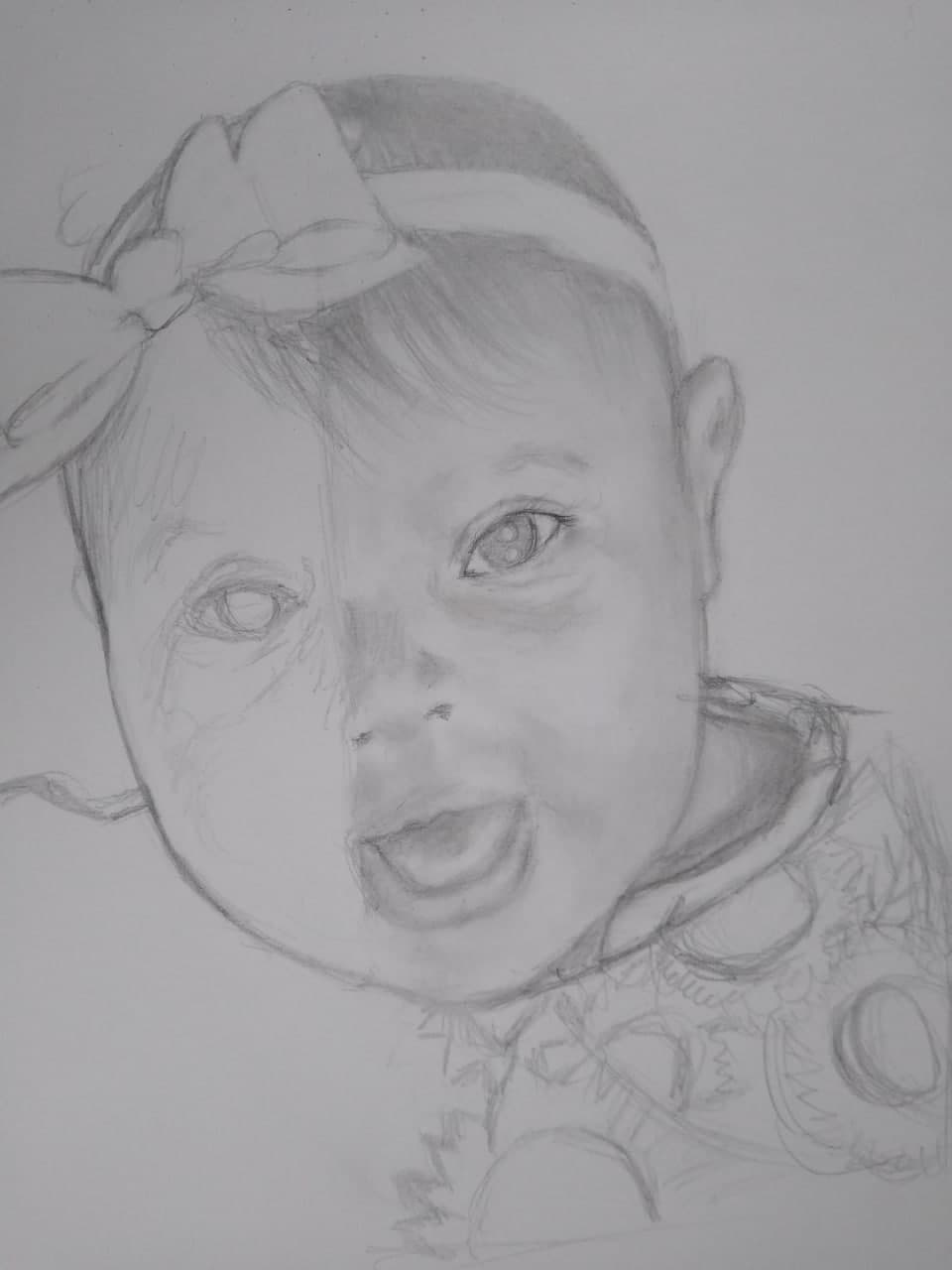 Photo by @ugas.arte
Aquí 👇 empecé a detallar y lanzar las líneas que quería.
I started detailing and launching the lines I wanted.
---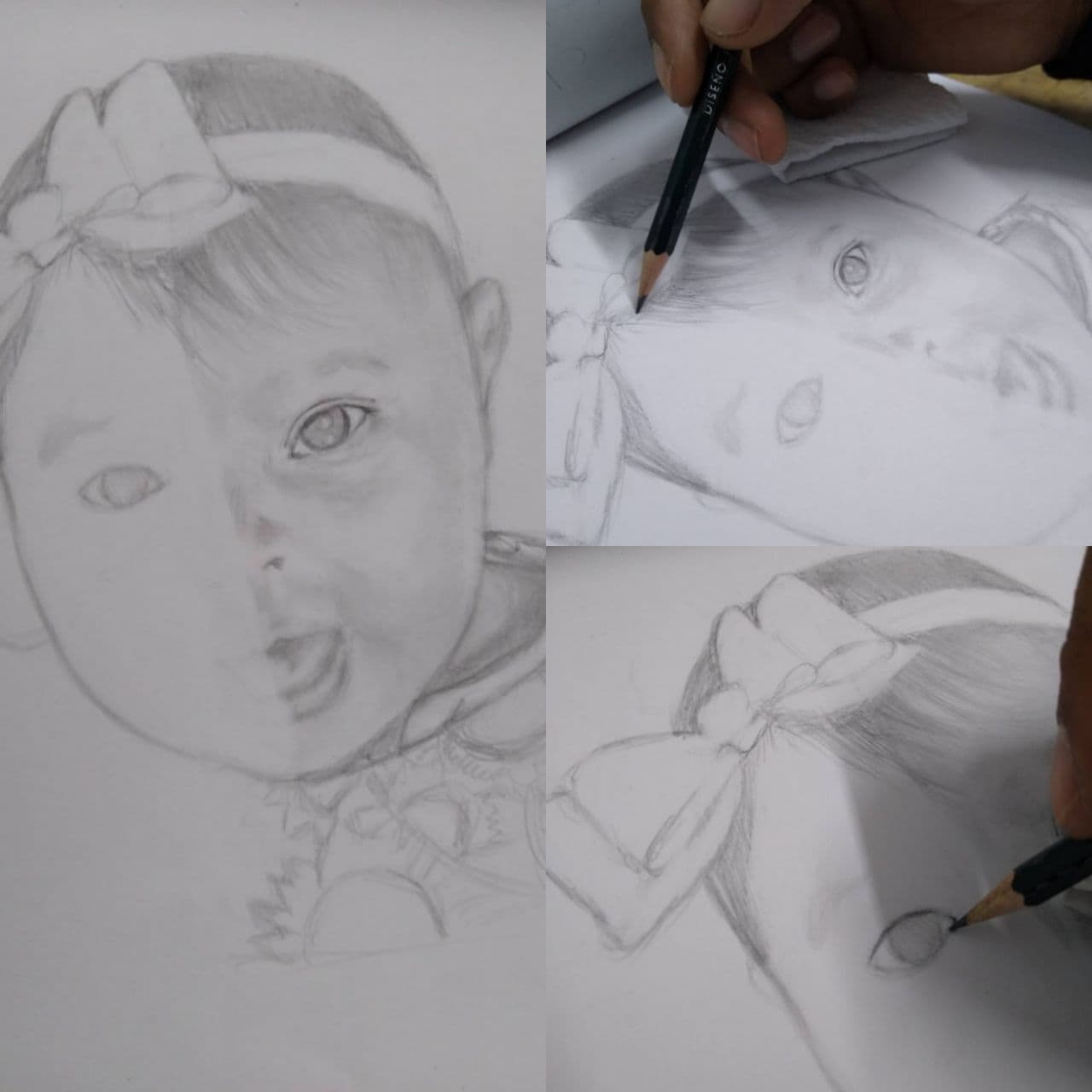 Photo by @ugas.arte collage made in layout
Empecé el sombreado, para eso me ayudé con una servilleta y el grafito del lápiz.
I started the shading, for that I helped myself with a napkin and the graphite of the pencil.
---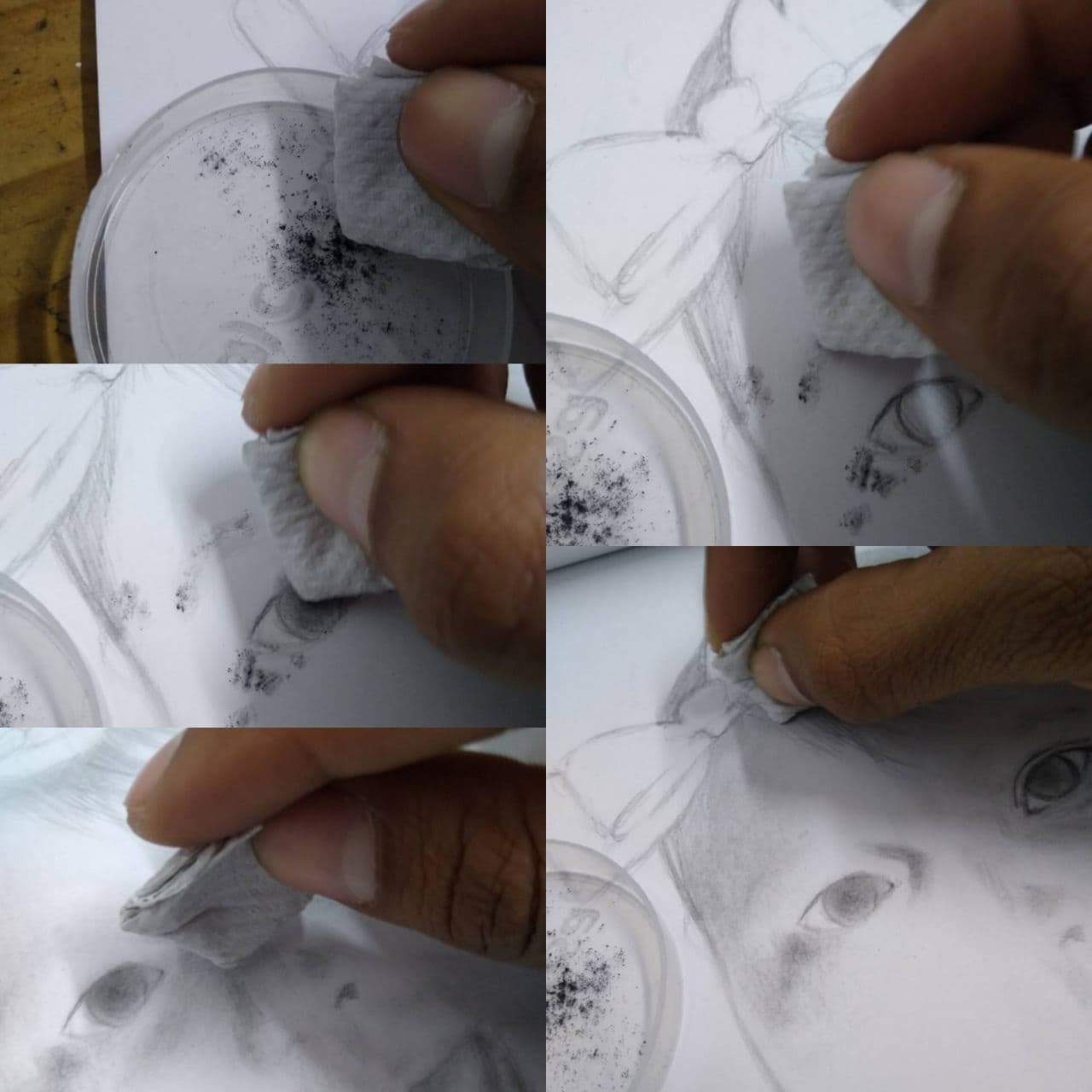 Photo by @ugas.arte collage made in layout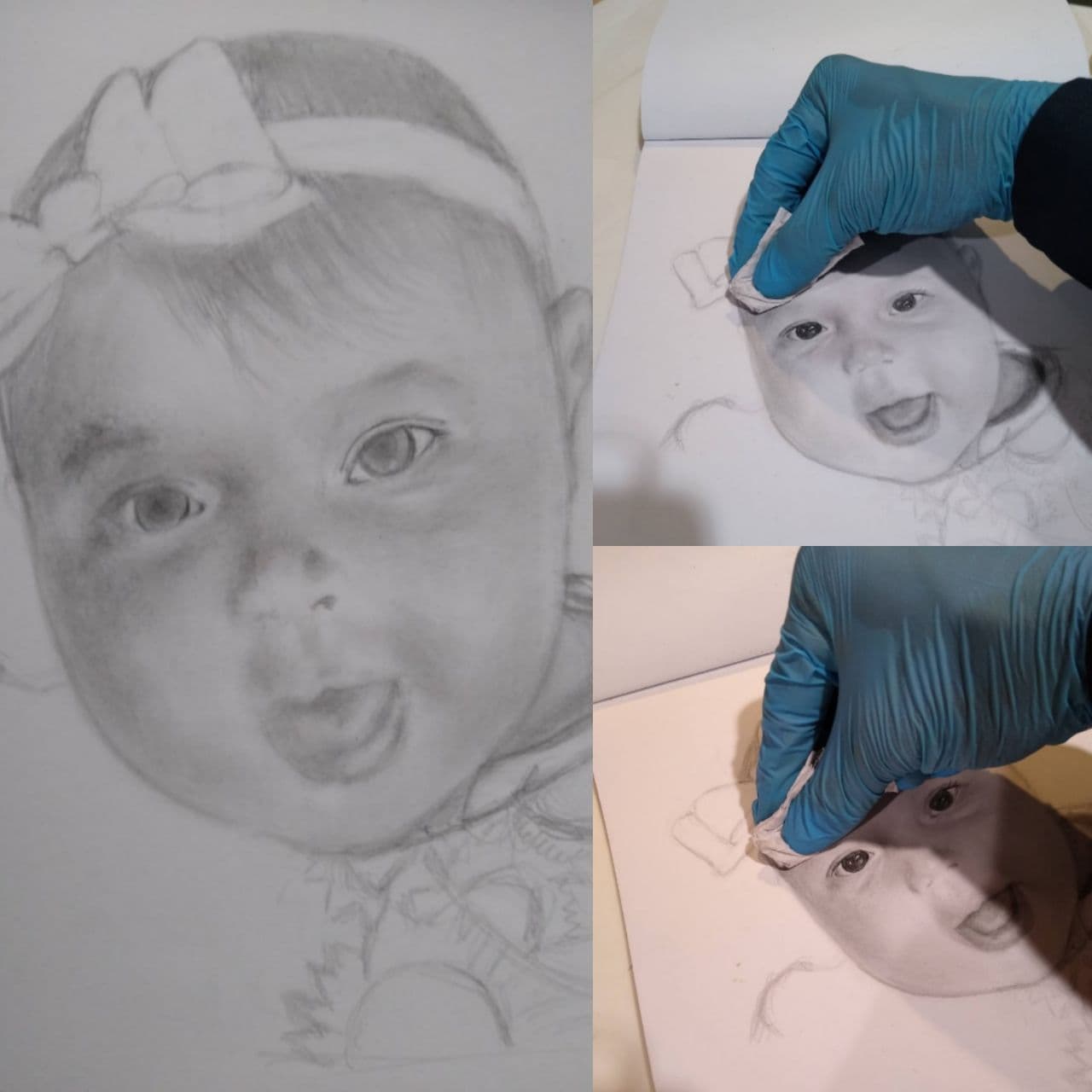 Photo by @ugas.arte collage made in layout
Este fue el primer resultado que tuve, así pensé en dejar el retrato. Ya tenía la vista cansada y pensé que había alcanzado mi propósito. Sin embargo, este no fue el resultado final.
This was the first result I had, so I thought about leaving the portrait. My eyes were already tired and I thought I had achieved my purpose. However, this was not the end result.

RESULTADO FINAL // FINAL SCORE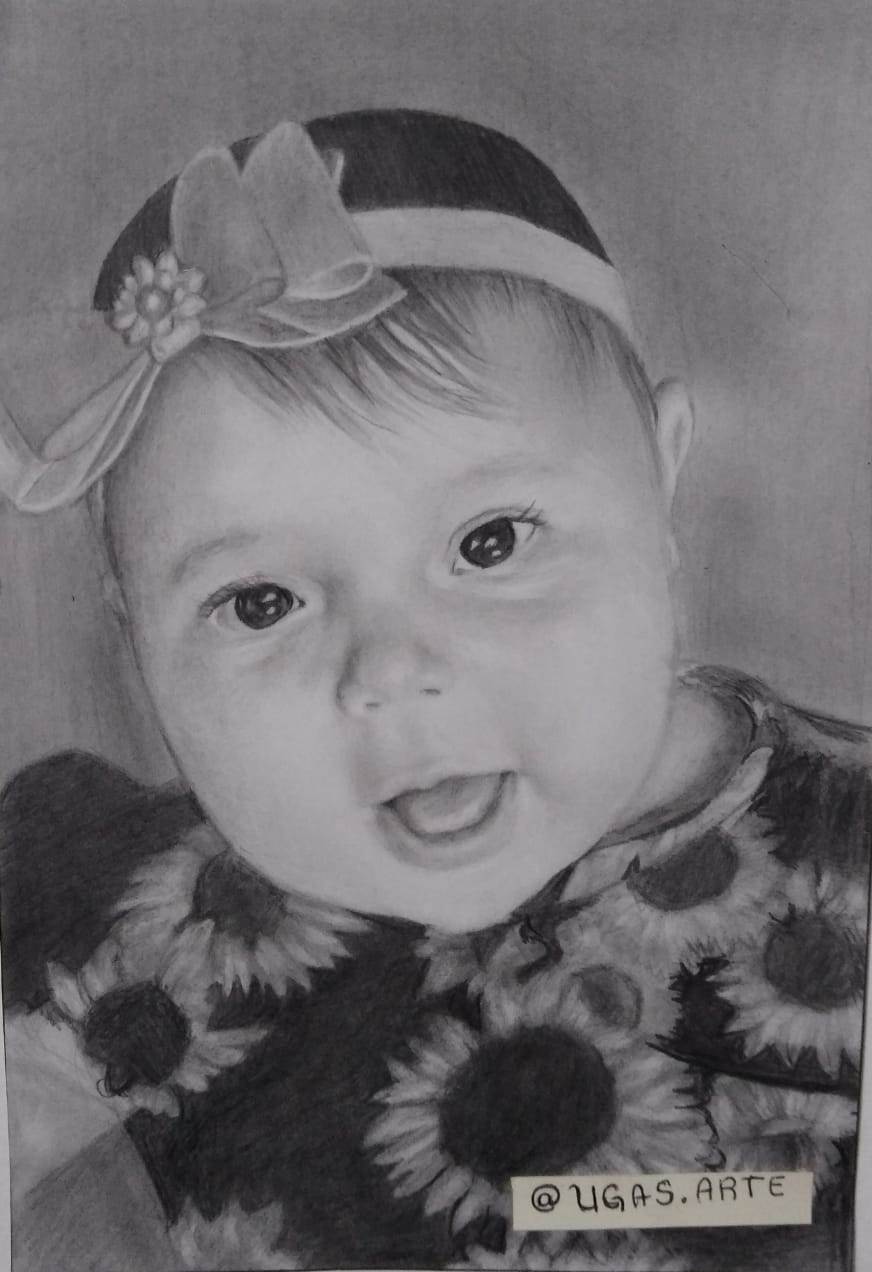 Photo by @ugas.arte
Con la dedicación en los detalles, oscureciendo un poco más las zonas del cabello y los ojos, sí obtuve el resultado que buscaba.
With the dedication to the details, darkening the hair and eye areas a little more, I did get the result I was looking for.
---
NOTE: English is not my mother tongue, I have used Google Translate for this translation.
NOTA: El inglés no es mi lengua materna, he utilizado el Google Translate para esta traducción.
---
¡GRACIAS POR TU VISITA! //THANK YOU FOR YOUR VISIT!